Luxe.Co has launched "Luxe.Co China Investment Weekly" since 2016, reporting weekly updates on investment and financing in the China fashion and lifestyle industries. The updates cover fashion, beauty care, food and dining, sports and fitness, hotel and travel, household products, culture and creativity, fashion technology and other related fields.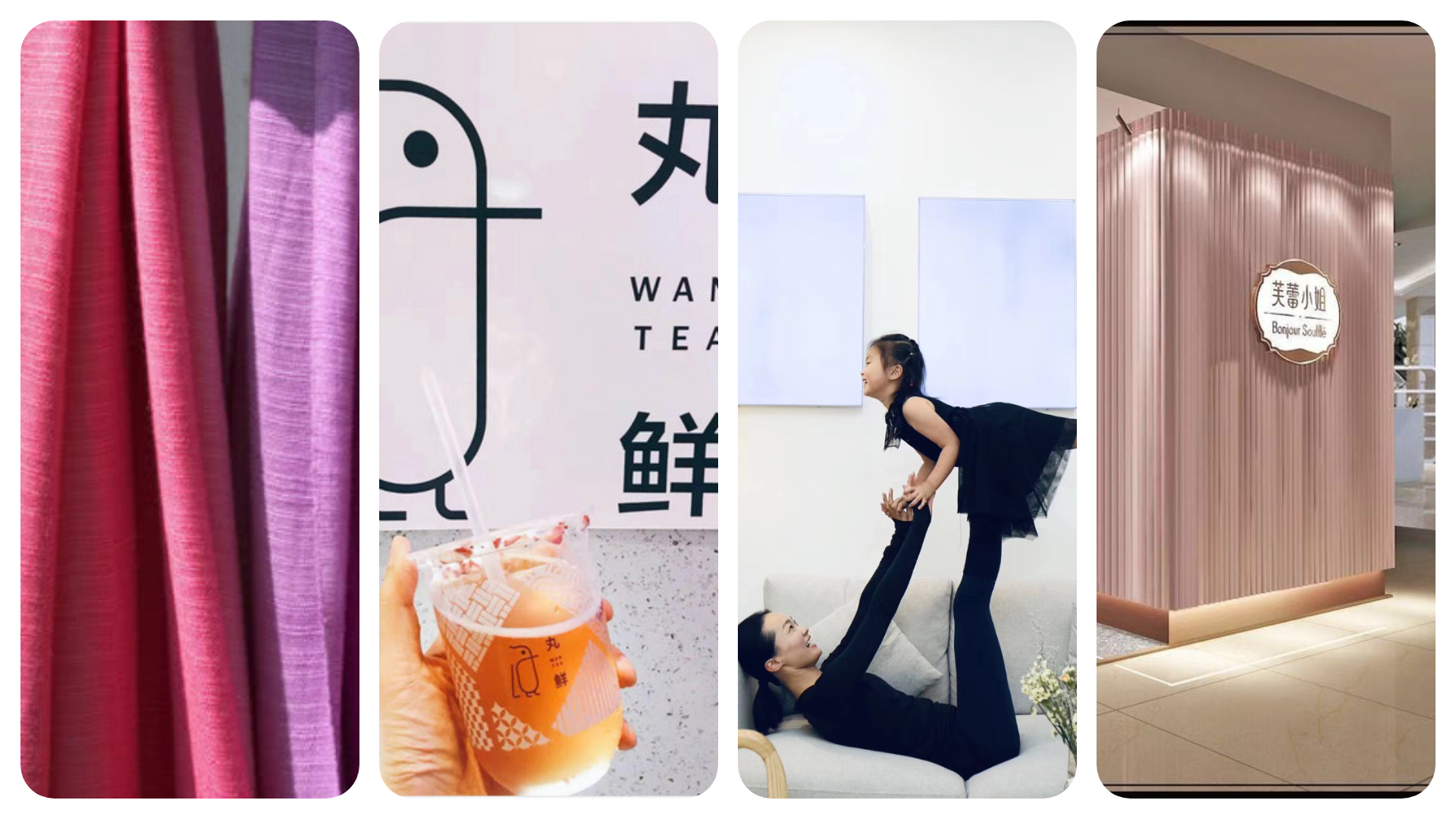 Fashion E-Commerce Platform
Textile B2B platform BAIBU (百布) secured USD 100M in Series C2 funding
Textile B2B platform Baibu announced on November 21st that they secured USD 100M in Series C2 funding. The lead investor was Tiger Global Fund, followed by Source Code Capital, Chengwei Capital, Yunqi Capital and Bull Capital Partners. Previously, Baibu raised USD 30M in Series C1 funding. The new funding will be mainly used to build intelligent, transparent, and standardized new fabric supply chain service system. Established in April 2014, Baibu has two applications, Baibu Easy Buy and Baibu Easy Sell, for buyers and suppliers, respectively. Currently, Baibu has in-depth cooperation with more than 1.000 first tiered suppliers. They have also built a fabric database with millions of SKUs, covering most fabric in the China market.
Food & Dining
Bakery brand BONJOUR SOUFFLE (芙蕾小姐) obtained tens of millions of yuan angel investment
Featuring Souffle, the bakery brand Bonjour Souffle announced on November 19th that they obtained tens of millions of yuan angel investment from Hangzhou Yujianweilai Investment Management. The funding will be mainly used to expand self-managed stores and franchise stores. Originated from France, Souffle is a popular dessert in Japan. Because of the air inside, the best tasting time is within 15 minutes. Bonjour Souffle has reached an ingredient importing agreement with a French catering company in July 2018. Currently, Bonjour Souffle has one self-managed store in Hangzhou 501, offering 8 SKUs of souffle and 7 SKUs of fruit tea drinks. The souffle is charged at 18-22 yuan. The unit customer spending is around 27 yuan.
Tea drink brand WAN TEA (丸鲜) obtained millions of yuan seed capital
Originated from Taiwan, the tea drink brand Wan Tea announced on November 16th that they obtained millions of yuan seed capital from DNA Fund. The funding will be mainly used to open training stores. Featuring healthy tea drinks, Wan Tea adheres to the natural and organic principle in selecting ingredients.  They use high-quality tea leaves from Hualian Taiwan and fresh milk instead of milk powder. Currently, Wan Tea has one training store in Shanghai, testing products and business models. The store has about 30 SKUs and 2 new products every month. In the future, Wan Tea plans to expand the market with flagship stores plus small outlets. The flagship store will provide tea drinks, dessert, light meal, and European and Japanese bakery products.
Others
Gene testing company GENEFUN (玩因的) obtained millions of yuan angel investment
The gene testing company Genefun announced on November 23rd that they obtained millions of yuan angel funding, invested by Mr. Mingsheng Deng, the founder of Yushi Capital and other individual investors. Genefun's testing covers ten applications, including skincare, body figure management, career and personality, potentials, relationships, nutrition, health risk, fitness, physiological characteristics and unusual features. There are over 50 themes with nearly 300 tests. The service charge is 199-399 yuan. Users will receive the test result and corresponding skincare and diet recommendation.
Updates from InnoBrand Contestants
Kamal Yoga launched KamalSmart City Partnership Scheme
Under Kamal Yoga, KamalSmart Yoga Studio (Biru Branch) was opened on November 18th and announced elite partners of the studio. Biru branch is the 4th KamalSmart Studio. The first three are Yuanyang, Yicheng and Tianewan. Different from chain stores in shopping malls, KamalSmart Studios focus on "community" and "intelligence". Biru branch is also Kamal Yoga's first studio empowering outstanding yoga teachers. Its elite partners are outstanding yoga teachers developed by Kamal Yoga. In the future, Kamal Yoga will expand to even more cities and cooperate with industry talents and other partners. (Kamal Yoga was one the contestants of InnoBrand 2017 organized by Fashion.VC.
The above information is based on the company announcement and/or online news. Luxe.Co makes reasonable efforts to obtain reliable content from third parties. Luxe.Co does not guarantee the accuracy of or endorse the views or opinions given by any third-party content provider.
---
|Chinese reporter: Jiaqi Wang
---
Marketing and Business Cooperation, please email to contact@hualizhi.com