Under the French luxury giant Hermès Group, John Lobb is a British luxury men's shoe brand with more than 150 years of history and a refined and elegant style. It is categorized as "Other Product" in Hermès' annual report.
In 2017, John Lobb achieved a double-digit growth in the China market with only two stores. Nicholas Holt, Director of John Lobb Asia Pacific and China, and Paula Gerbase, Art Director of John Lobb, had an exclusive interview with Luxe.Co and revealed how this "Legendary Gentleman" has become younger and more proactive in the China market.
Picture Above: Nicholas Holt, Director of John Lobb Asia Pacific and China
In 1863, the founder John Lobb became the royal shoemaker of the British royal family of Wales. He opened his first store in London in 1866, and then entered Paris in 1899 providing customized services for celebrities and nobles. With 150 years of history and honors, John Lobb's 190-step handmade craft process ensures that their shoes are meticulously comfortable. However, brand expansion required beyond the customization process.
With the development of the mass-market economy, many luxury brands have adapted industrialization and enjoyed the benefit of group synergy . Featuring craftsmanship and heritage, The Hermès Group included John Lobb in 1976 and presented this London legend to the world.  In 1982, John Lobb combined traditional craftsmanship with modern business model and launched ready-to-wear shoes. Today, John Lobb is a symbol for classic gentlemen's shoes.
John Lobb has been changing to adapt to new markets, customer groups and consumption patterns. For example, the brand hired the first female art director and launched new product categories, such as sports shoes and women's shoes. These initiatives have injected new vitality into the brand, while John Lobb's ultimate pursuit of quality remaining unchanged.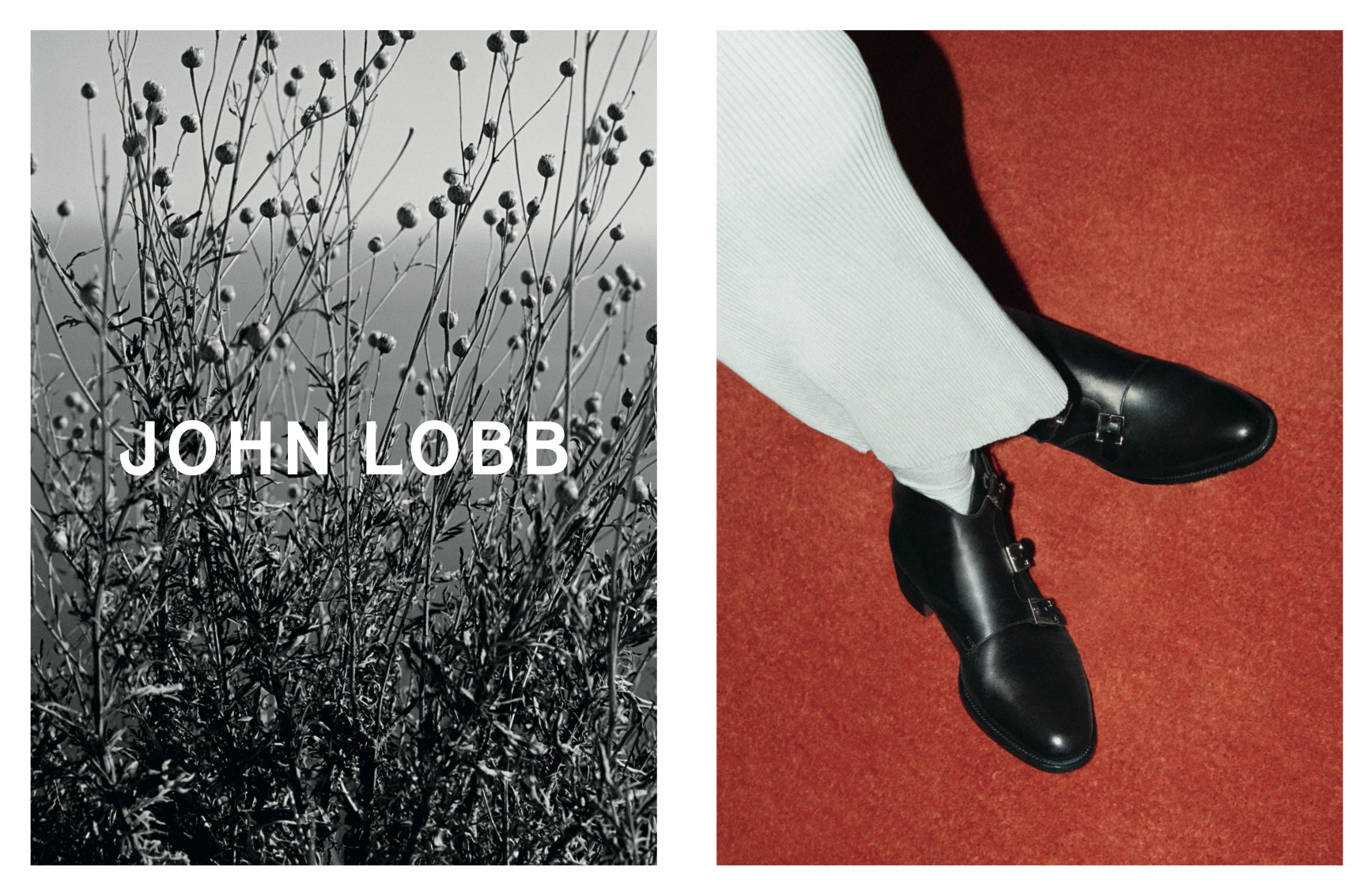 China Market: A Balance between Online and Offline
For luxury brands, China has become a key market for their business growth. According to the report released by Bain & Company, the sales of luxury goods reached RMB 142 bn in China in 2017, with an increase of about 20%.
John Lobb opened the first store in China in Beijing in 2011. Shanghai store was opened at Plaza 66 in 2013.  These two stores have successfully attracted potential customers and contributed to the sales growth. In addition, John Lobb also has two stores in Hong Kong.
In an interview in early 2018, Renaud Paul-Dauphin, CEO of John Lobb, revealed that their business growth in China reached double digit in 2017. China has become one of the top performers in their 25 stores worldwide.
Mr. Holt said that China has become one of John Lobb's most critical markets, "China is a very big market, and even many Chinese consumers are shopping in our European stores." The brand plans to open more stores in China.
John Lobb has very high standard for store site selection, including the city's environment, economic conditions, consumer shopping attitude, and detailed location. Everything in retail is in the detail. "We plan to open stores in other cities such as Chengdu. When communicating with the media and consumers, we found that consumers in Chengdu appreciate luxury goods and craftmanship," said Mr. Holt.
In China, more and more luxury brands are shifting their focus to e-commerce platforms. John Lobb also had trials and launched an official website in China. Mr. Holt thought that e-commerce was a good way to nurture a brand which was developing in a changing market environment in China.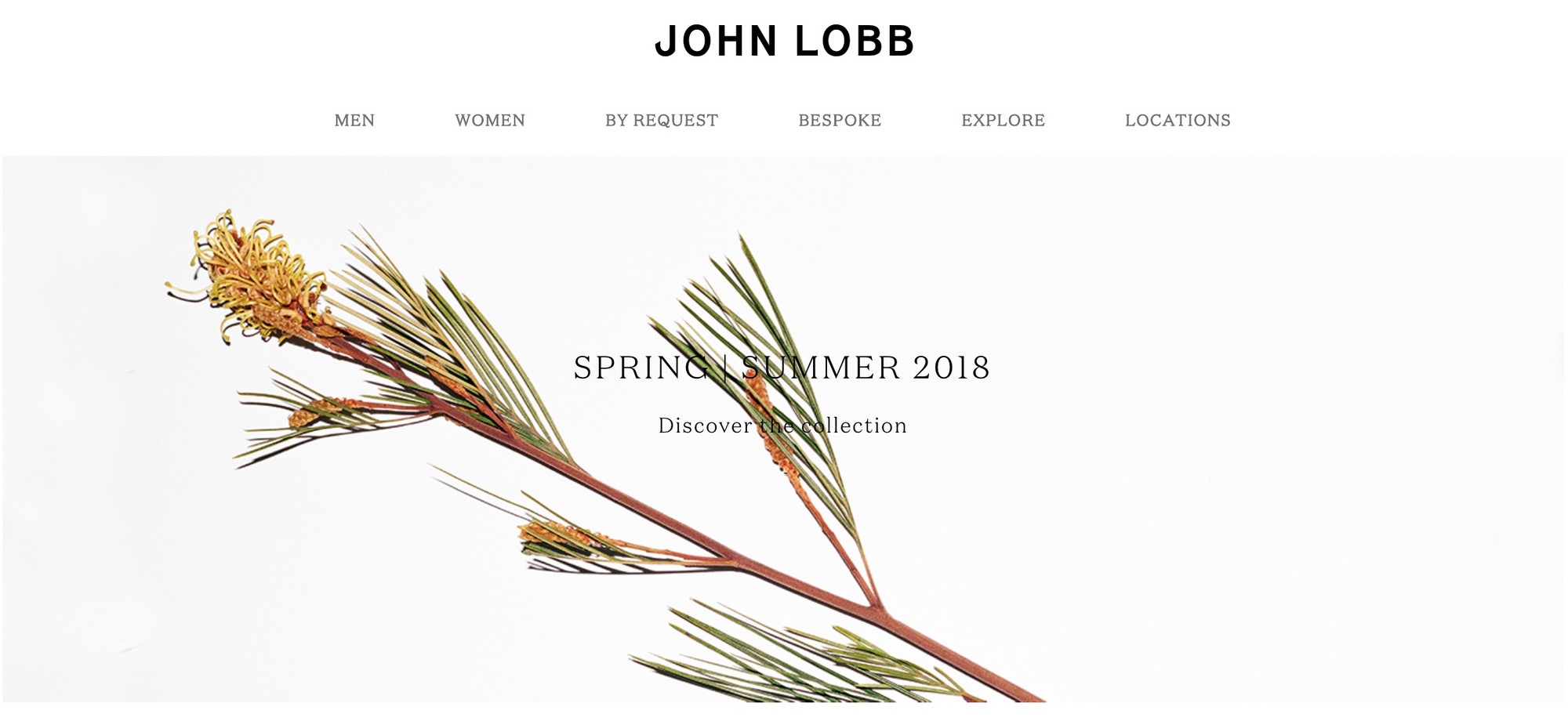 China is developing very rapidly, so is consumer behavior. When it comes to John Lobb's challenge in the China market, Mr. Holt expressed that, "We are not a fast-fashion brand and will not simply follow trends. Many brands chased after consumers and lost their brands' true value . For long-term success, we need to find a balance between incorporating trends (such as online and offline) and protecting the brand value. We will not overly chase fashion trends, but we need to be visible in some platforms."
"We understand the importance of e-commerce in China. We may sell through WeChat platform. But for luxury customized shoes, material and brand stories are very important. The store service and experience is the essence of luxury, which is irreplaceable," he added.
Expand Product Categories: More than Customized Men's Shoes
In June 2014, Paula Gerbase became the first Art Director of John Lobb in 150 years of history.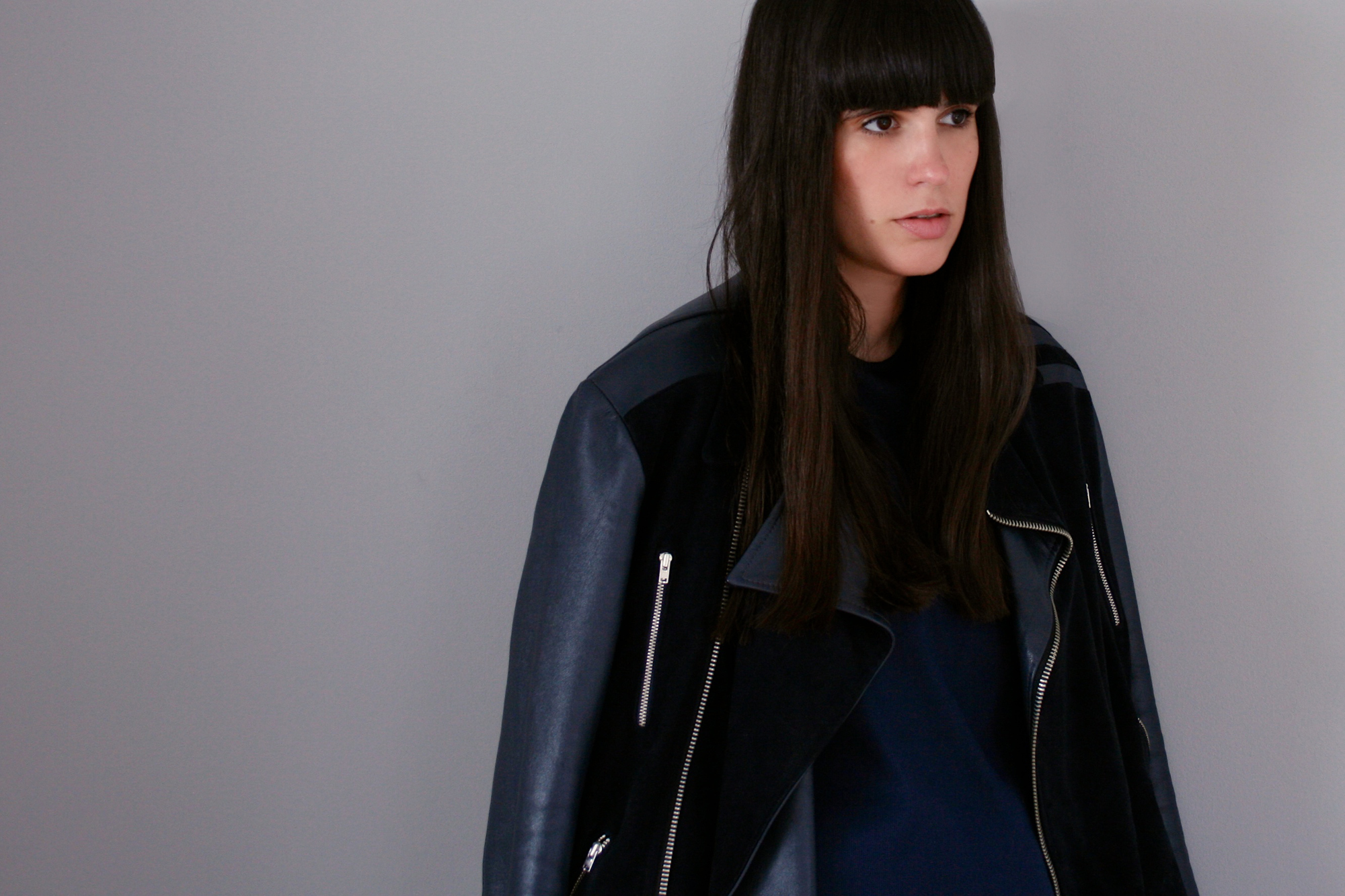 Picture Above: Paula Gerbase, Art Director of John Lobb
Ms. Gerbase studied womenswear design at Central Saint Martin, and then worked at the Savile Row in London, where is knonw for high-end menswear customization. In 2010, she founded her own brand 1205. Craftsmanship is the soul of her works. Although she had no experience in shoe design prior to joining John Lobb, Ms. Gerbase applies her experience in fashion design to the shoe brand, and manages all collections and creative design of the brand.
The first shoes that Ms. Gerbase designed were a pair of sports shoes, Levah, which was presented at London Fall/Winter Menswear Week in 2015. The sports shoes have also had a great success in the China market and ranked right after two classic best sellers, Oxford and Derby.
"When I first joined John Lobb, I never thought about designing sports shoes. For me, John Lobb is the representative of British men's shoes. But when I was chatting with consumers in stores, I found that they wanted a pair of comfortable shoes for travel. So I searched some previous sports styles in the brand archive, and combined these design with consumer needs," Ms. Gerbase said.
At the end of 2017, John Lobb also released the first women's shoe collection since the brand's inception.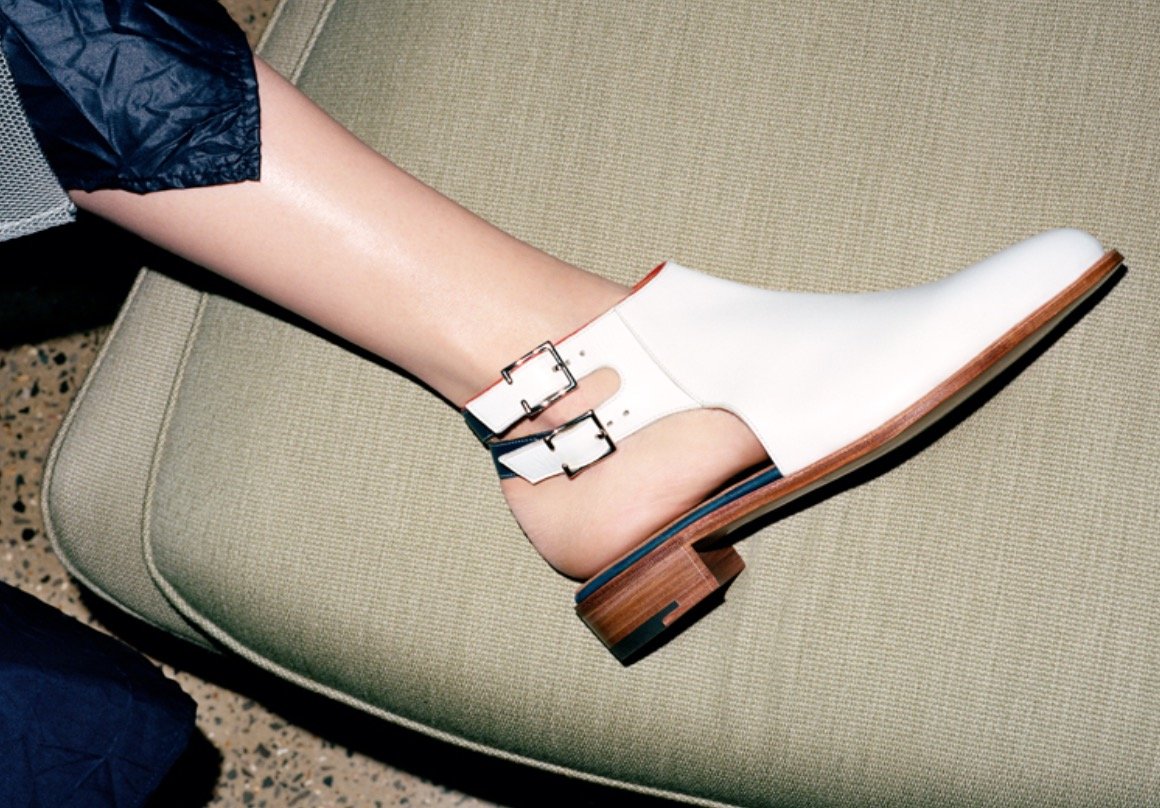 In John Lobb's customer groups, there have always been some female customers who made small-sized men's shoes for themselves. The Levah sports shoe collection has attracted more female customers. At the same time, Paula Gerbase found in the archives that the brand designed women's ready-to-wear shoes in 1994 but was not continued. As more and more women coming to purchase John Lobb's shoes, Ms. Gerbase believed that it was time to officially develop the women's shoe business.
This is an important part for John Lobb's expansion strategy, expanding the product line from men's shoes to women's shoes and belt business. In stores, consumers have belt customization options, such as buckle and length.
In addition to ready-to-wear shoes and full customized shoes, John Lobb also offers the semi-customization option (by request). "Full customization takes nearly one year or so. Semi-customization is shorter and cheaper. If consumers have some special needs, we can use the shoe design in the archive and apply the latest materials, leather, mid-sole, and different techniques. Customers can personalize their shoes, for example, putting names on shoes. This is not only offered for formal shoes, but also for sports shoes. Customization allows customers to create something unique that fits their own taste," Ms. Gerbase said.
Capture Millennials: Face-to-Face Communication
Young consumers, especially millennials (aged between 20 and 34), are the main growth drivers of the luxury market in 2017. The survey by Bain & Company with 1,170 Chinese consumers shows that these consumers are younger and more frequent buyers of luxury goods.
How to interpret the brand history and tradition to young consumers and capture their hearts are the key concerns of all luxury brands.
Mr. Holt expressed that the most important was to have a product line related to young consumers. "A pair of customized lace-up shoes may be less relevant to younger consumers, but some other items, for example, the double buckles on my feet and the shoes with out-sole may be more casual and modern to the younger generations. I believe more and more fashion-conscious consumers will like it. They don't need to wear suits or shirts in the office, nor tie or traditional oxford shoes. They can dress more casual to match such shoes. In Asia, the boundaries of fashion are getting more blurred, and young people are more willing to match different styles of clothing," said Mr. Holt.
John Lobb has maintained the face-to-face, person-to-person word of mouth marketing for 150 years. The brand does not have large marketing or celebrity promotions around the world, although there are many celebrities are their loyal customers.
"Our employees communicate directly with consumers about products. The connection between people is what luxury brands need. John Lobb is very happy to communicate with consumers. Some consumers only buy shoes from our brand for 50 years. They bought ready-to-wear shoes before, and now they buy customized shoes. We understand the habits of our consumers. Now because of the social media, our communication with consumers has become more convenient," Mr. Holt added.
The unique feature of social media in China has become a battlefield for luxury marketing. John Lobb has opened its WeChat and Weibo account, communicating with consumers about the rich history and traditions of the brand.
Mr. Holt said that, "We value social media and choose the most relevant platform to advertise and reach our consumers. Social media is changing every day, we have to keep up with the speed and evolve constantly."
There are also many brands in China that convey brand stories and craftsmanship to consumers through exhibitions. In this regard, Mr. Holt also showed interests and said that, "We will invite customized artisan to visit our stores and showcase the products from the archives. Pop-up stores are also an interesting concept in China, which can help expand the brand influence."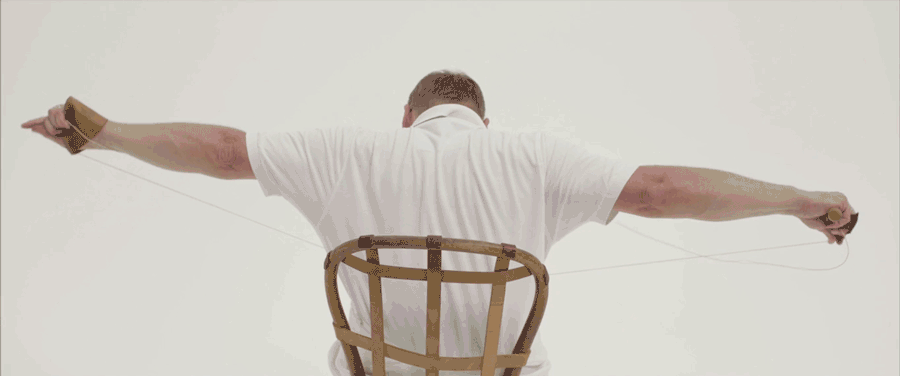 Adhere to Brand DNA: Quality is Cornerstone 
Fashion fades, but quality remains eternal.
The beauty of John Lobb is that customers share the common value: quality. Customers are not just consumers, but owners. Buying a pair of shoes is only a small step. The most important part is the ownership after buying the shoes. John Lobb is responsible for shoes matching and repair. This allows both parties to establish a relationship or a friendship. Because the brand repair and replace soles, thier shoes can last for a long time, as long as customers take care of them. It is not just a trend, but a lifestyle, and respect for the environment.
As a British brand, the emphasis on craftsmanship and product has been embedded in John Lobb's DNA. Mr. Holt believes that in China, this has become more and more important for consumers. They no longer focus on fashion appearance, but on product quality.
How do luxury brands balance heritage and innovation, such as handcraft and new manufacturing techniques?
Ms. Gerbase emphasized on John Lobb's attention to quality.  She said, "John Lobb spends a lot of time developing products. If perfection is not guaranteed, the product will not be launched. John Lobb also rejects materials that many other companies will accept, in order to ensure the  product quality. For some other companies, it's hard to maintain the quality as the production process is getting faster."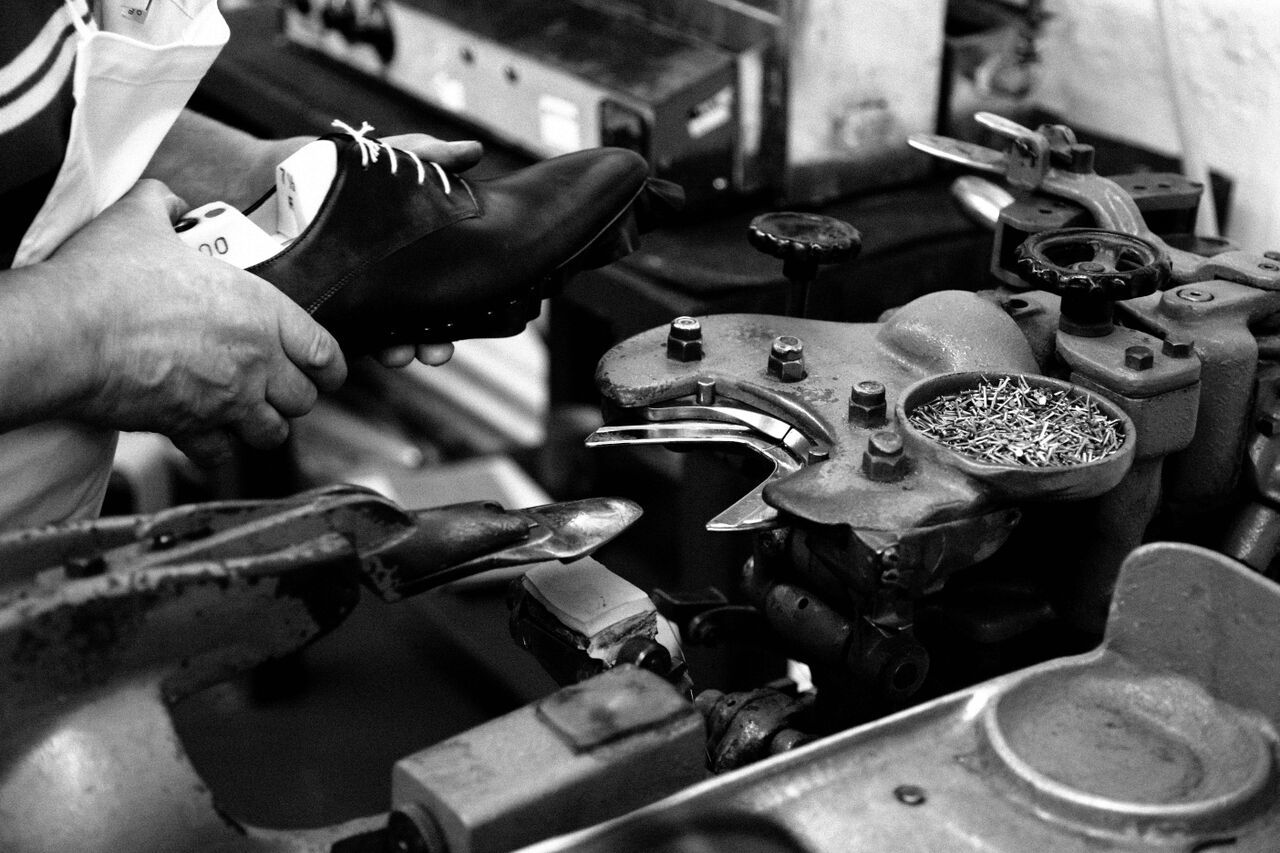 "Compared to the past, we offered more different options, such as sports shoes, which attracted more different customers. However, we believe that their choice is also based on their trust on John Lobb's quality. Whether they are old or new customers, it has always been our quality that attracts them to buy our goods," Ms Gerbase added.
At the end of the interview, She also shared a story with Luxe.Co.
Last summer, Ms. Gerbase attended a cocktail party in southern France and met a 60-year-old gentleman. After he learned that Ms. Gerbase was a designer of John Lobb, the gentleman said he was their customer and had some complaint about the brand. Ms. Gerbase was scared because she didn't know what he was going to say. Finally he said that, "Your shoes are too durable. In the 1970s, I bought a lot of shoes from John Lobb, and they are still perfect now. This makes it impossible for me to buy other shoes, because I already have so many shoes."
"This was his complaint about John Lobb. John Lobb made him unable to buy more new shoes. If this is the only problem that John Lobb brings to people, then I will be very happy about it. This is the quality and value ​​of John Lobb." said Ms. Gerbase.
---
Photo: John Lobb
Editor: Aviva Li
---
Marketing and business cooperation, please email to contact@hualizhi.com