The fiscal year of 2018 was an important year for Furla, the Italian luxury leather brand.  Furla took over full control of the distribution networks in mainland China, Hong Kong, Macau and Singapore. Furla also invested heavily in supply chain optimization. The Global CEO of Furla Group, Alberto Camerlengo expressed that this was all about laying the groundwork for future development. He said, "We want the company to be profitable today, as well as in 90 years."
With in-depth analysis on Furla Group' latest financial report of 2018, Luxe.Co had an exclusive interview with Mr. Alberto Camerlengo, who shared his insights on Furla's brand images, and the China market strategy.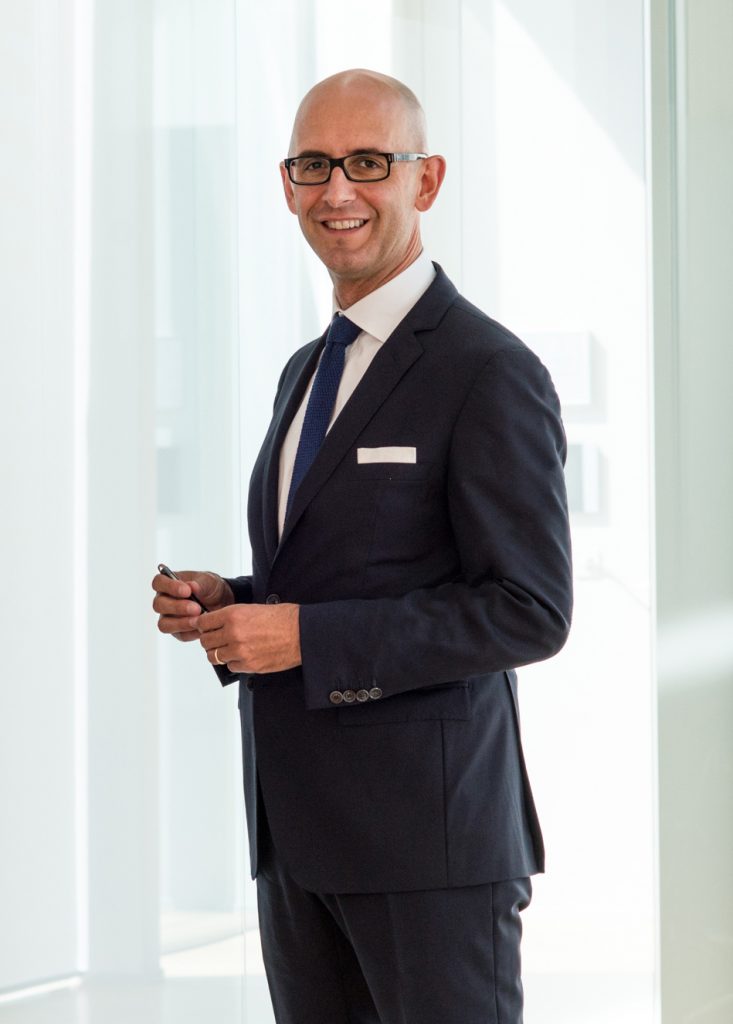 Alberto Camerlengo, CEO of Furla Group
Luxe.Co:Over the past four fiscal years, Furla Group has doubled its turnover. However in the recent fiscal year, the company only had a single-digit growth. How do you see the slow-down of the growth?
Camerlengo:We hit 513 million euros in 2018, with a 5.2% increase at constant exchange rate over 2017, and a doubled turnover over the past four fiscal years. These are highly satisfying financial results for us, which we have achieved at a challenging time for the international market. Our single and fundamental goal has always been to guarantee continuity and excellence in all of Furla's creations. I believe that the reasons for our continuous growth are a winning mix of Furla's key strengths: our people, our wide and well-developed distribution network, constant research on products and great design. 2018 has also been a year in which we have invested significant financial resources in managing the unrestrained growth that the company has experienced over the past several years, from acquiring total control of our retail distribution network in China, Hong Kong, Macau and Singapore, to strengthening our supply chain. These steps are important for our goal of long-term growth. We want the company to be profitable today, as well as in 90 years.
Luxe.Co:The Asia Pacific region (including China) now accounts for 26% of the group's total turnover,second only to EMEA (Europe, Middle East and Africa). For the China market, what are the key factors for Furla to achieve and maintain growth?
Camerlengo:The Asia Pacific region is a very important market for us. We are very pleased with its growth over the past year. We continue to see opportunities in this market.
We will continue to work towards new growth goals and open new distribution channels as we perceive the growth potential.
Luxe.Co:How does Furla Group obtain consumer insights and market trends?
Camerlengo:We try to best understand our consumers' needs and respond to market trends. In February, during Milan Fashion Week, we introduced our new sneaker collection, supported by a series of important 360° marketing activities. Sneakers are a category, which is a current trend. In a week we sold more than 200 pairs of sneakers in Milan only. During the opening of the pop-up store, some models were already completely sold out. The sales of sneakers made up approximately 10% of total sales during this time in Milan, which is a fantastic result. This avant première in Milan was followed by a global launch of the sneaker collection in March. We highly value our customers' feedback and we have dedicated teams who carefully develop customer care services and CRM.
Luxe.Co:In general, the e-commerce business in China can help a company collect data and build online experience. How will Furla use the data and online experience to develop the brand's other business?
Camerlengo:To us, our customers' feedback is essential. We do everything to constructively use this feedback to best cater their needs.
Luxe.Co:We've noticed that Furla has not appointed any ambassador or spokesperson so far. What's the reason behind this? Which role does the brand spokesperson play in today's world?
Camerlengo:Furla conveys a timeless elegance. Bold shapes, original colours, high-quality natural materials and the latest technologies create an authentic style. Whoever chooses our bags and accessories knows that. They may experience in many ways, depending on one's own unique personality. This is also the reason why we have not chosen one brand ambassador or spokesperson. We prefer to collaborate with a series of different characters who all reflect the Furla style.
Luxe.Co:Over the past years, many fashion and luxury companies have changed their logo. What's your view on this? We've noticed that Furla has launched new monogram's capsule collection last autumn. Why do you choose this moment to launch the new monogram in China?
Camerlengo:We have introduced our brand-new Furla monogram, which is linear, simple and elegant. It is in line with the Furla style. The inspiration for the Furla Monogram was drawn from our brand's initial – a double stylised 'F', seemingly a heraldic crest. It is an evoking symbol of the blazons of Italy's most ancient families or of crests of Italian cities and villages. The international audience identifies with Furla's Italian lifestyle. The new monogram was created to support the international success of the brand. It is a profoundly Italian brand identity and a lifestyle, acknowledged and shared by a global audience.
Furla's Monogram is a modern icon, immediately recognizable and representing the stylistic codes of our brand. It makes Furla bags and accessories even more characteristic. It is also a direct and sophisticated way of enabling our clients to identify with the #TheFurlaSociety.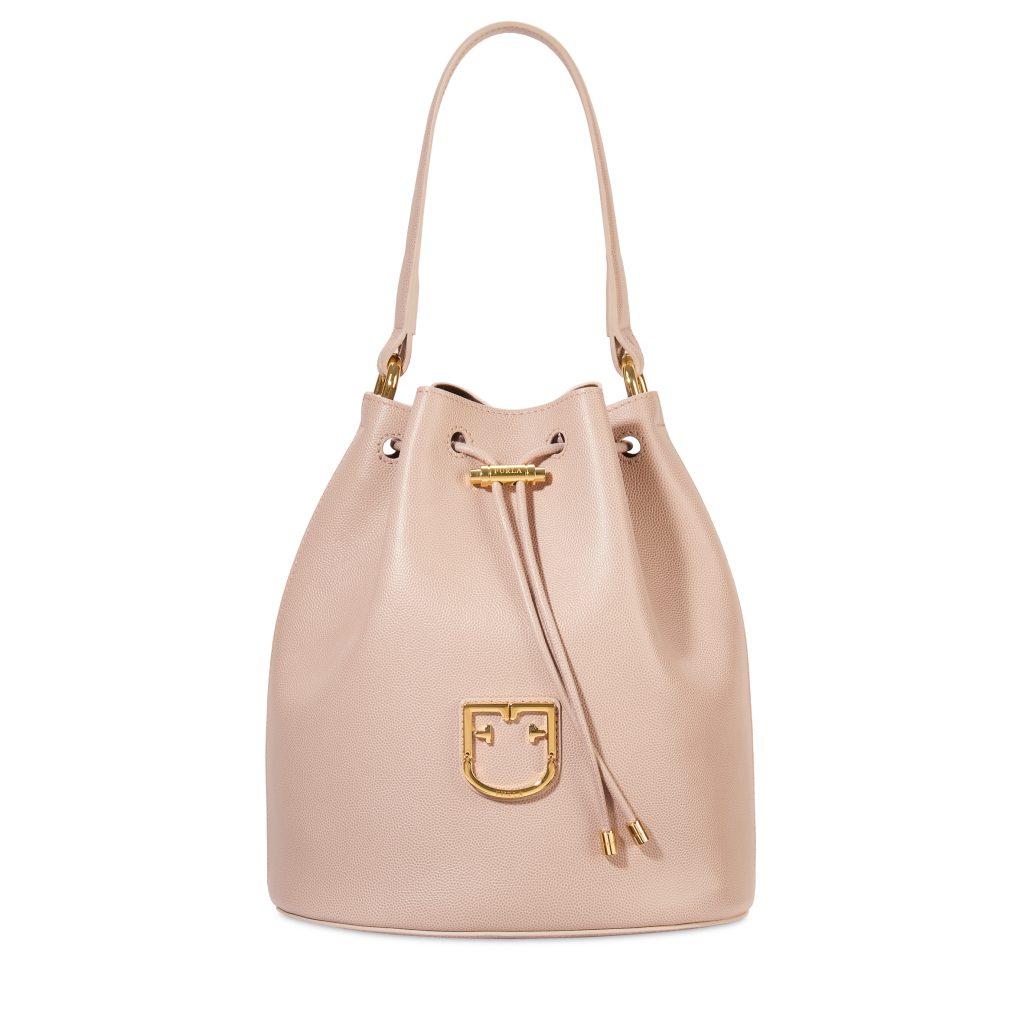 Luxe.Co:Furla has successfully created various popular handbags, especially mini bags. How to drive the brand's creativity and maintain high-quality?
Camerlengo:We continue to promote beautiful and high-quality items, which are fun and represent our Italian essence. We stand for craftsmanship, creativity, continuous research and new technologies. Furla draws on its over 90 years of history, but without ever ceasing to look to the future.
Luxe.Co:Furla has extended the product category from handbags to accessories and footwear, including the new sneaker collection in 2019. Why did you choose the sneaker collection to enter the footwear category? Do you think multiple categories will blur the brand's core business?
Camerlengo:As mentioned above, we just launched a new sneakers collection, which has already been very well perceived and was successful during Milan's Avant Première in February. Sneakers are a market segment that we want to continue developing and offering. Our core business remains handbags.
Luxe.Co:Furla Group has made significant investments to strengthen  supply chain and technology. How do you process outdated inventory?
Camerlengo:We process them through our outlet stores in order to control the entire lifetime of our products.
Luxe.Co:You've worked for Fossil and Brooks Brothers before joining Furla in 2011. What expertise have you brought to Furla from previous experiences in those two American brands?
Camerlengo:Fossil and Brooks Brothers were very helpful to organize processes and implement plans. They taught me how to bring American rationality to Italian creativity.
It is an honor to work for Furla, a company with such an important history and a constantly evolving story. It is a true Italian success story. Another important aspect of Furla is our continuing investments in human resources, which have allowed not only to add jobs, but also to provide a better quality work life at the company, and to incentivize employees through its corporate welfare system "Furla for You." This initiative has been recognized for its excellence two years in a row, with Furla listed among Italy's Top Employers. One of Furla's main strength is its people.
Luxe.Co:Furla is a fashion group controlled by the founding family for more than 90 years. What is the key to maintain vitality? In your opinion, what is most important in the company's culture?
Camerlengo:Furla was founded in 1927, a company with over 90 years of history. In my opinion, one of its most unique and winning features is that, whilst drawing on its heritage, it never ceases to look to the future. As mentioned above, one of our key strength is our people. We strongly invest in our company culture and are proud of everything we have achieved over the years and keep achieving.
Luxe.Co:The group launched the Furla foundation in 2008. What is the original intention for the foundation?
Camerlengo:The intention of the Furla foundation is to promote the awareness of contemporary art on an international scale. It is something we are very passionate about and proud of.
After 15 years of the 'Premio Furla', a new ambitious project was introduced under the artistic direction of Vincenzo De Bellis and Bruna Roccasalva, with the aim to support and promote the Furla Series l'Arte Contemporanea in Italy. The Furla Foundation has an active role in the cultural development of these events. The collaborations are with important museums like il Museo del 900, which hosted the Sala Fontana, 5 performances of important international artists, and the Triennale, which hosted Furla Series 2 with the important exhibition of the Korean artist Haegue Yang. We are now organizing Furla Series 3.
---
Photos from Furla
Chinese Reporter | Fan Jiang
English Editor | Aviva Li
---
Marketing and Business Cooperation, please email to contact@hualizhi.com