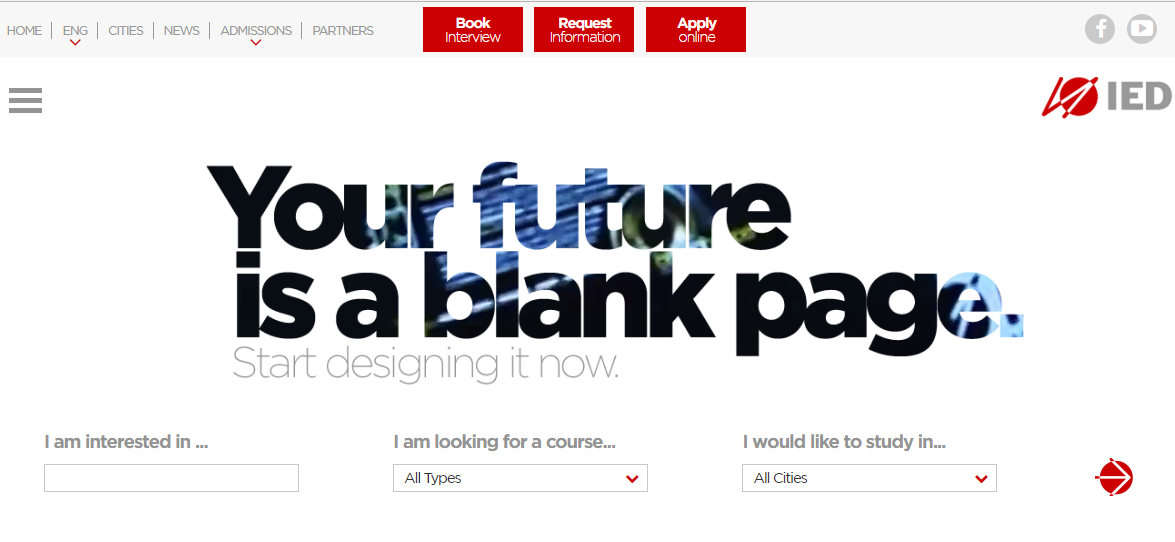 Francesco Morelli (1941-2017), the late founder of the Istituto Europeo di Design ("IED"), used a simple statement to capture IED's distinctive design education philosophy from the very start: "Knowledge and Know-how should grow together".
During the 50 years' development of this famous Italian art and design institute, this concept has been passed down continuously and trained a large number of top talents for the global design community, including Maria Grazia Chiuri, the Artistic Director of Dior, Pier Paolo Picciol, the Creative Director of Valentino, Marco de Vincenzo, the Accessory Designer of Fendi, Olimpia Zagnoli, a free illustrator Bodin Hon, a product designer who won the James Dayson Award in 2014, Serena Bonomi, a product designer in Napapijri, and Marco Giannotti , the Hyundai Passo Corto Automotive Designer.
How to balance academic knowledge and design practice? How does digital technology promote the development of modern design education? As a design educator, how to view the practical significance of sustainable design? And what is the position of China in the global design industry ecosystem?
With these problems in mind, Luxe.CO had an exclusive interview with Emanuele Soldini, IED General Manager  to deeply understand the breakthrough innovations made by IED in exploring design education and its unique thinking about the future.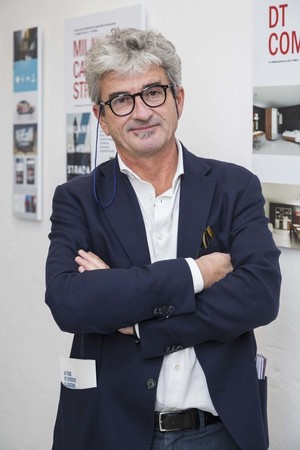 Emanuele Soldini, majored in industrial design from 1981 to 1985 in IED. In 1987, he joined IED and has worked in the school for nearly 31 years. He has served as Industrial Design Department Director, Academic Dean, General manager of IED, and Director IED Milano since 1992.
IED was founded by Francesco Morelli in Milan, Italy, in 1966. It is a constantly expanding international network  that issues first-level academic diplomas and organizes three-year courses, Masters courses, continuous professional development and advanced training courses. It is organized into four schools : Design, Fashion, Visual arts and Communication.
The most significant milestones in the Group's history include the foundation of the IED campuses in Milan (1966), Rome (1973), Turin (1989), Madrid (1994), Barcelona (2002), São Paulo (2005), Venice (2007), Florence (2008) and Cagliari (2009). In 2012, the Aldo Galli Academy in Como also joined the IED Group and as of 2013 courses have commenced in Rio de Janeiro, the second IED school in Brazil.
According to IED official data, the school has 120,000 alumni so far, with about 10,000 students per school year, of which about 30% are overseas students, coming from 100 different countries. 400 awards and honors won by students. There are about 1000 product design training projects and 100 academic cooperation projects, which IED cooperated with different organizations, institutions and enterprises around the world.
Design education in IED is not a simple vertical discipline. Emanuele Soldini said: "The only school in Italy which, from the outset, viewed design as a mental process rather than just a vertical discipline, a series of professions connected with the worlds of design, fashion, communications and marketing, was IED."
IED's partners in various industries include Accor, Acqua Di Parma, Adidas, Nike, Blackberry, Ferrari, BMW Italia MINI, Armani Jeans, BOSCH, Coca-Cola Company, Lego, Sony Pictures and Ikea. They have established design cooperation projects with IED.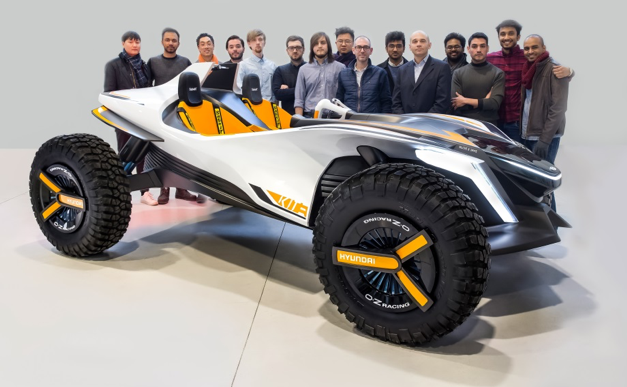 Project HYUNDAI KITE, the last project realized by the international young designers of the two-year Master in Transportation Design of IED Turin
At the same time, the position of China in the global design industry ecosystem is becoming increasingly important. It is reported that IED is planning to open its first branch school in China.
At present, IED has cooperated with Beijing Clothing Institute of Technology(北京服装学院), Tsinghua University School of Economics and Management(清华大学经济管理学院), Tongji Campus Sino-Italian(同济大学中意学院), Shanghai University (Fashion Design)(上海大学时装学院), Donghua University Shanghai(东华大学), Dalian Polythecnic(大连工业大学), Caritas Bianchi College of Hong Kong (香港明爱白英奇专业学校)and other Chinese universities and departments. In addition, IED has also collaborates with companies like Shanghai Textile (Group) Co., Ltd.(上海纺织集团有限公司), Hisense(海信), Lenovo(联想), Midea(美的), Pepsi Cola (China)(百事可乐中国), Chery (奇瑞)and other Chinese enterprises in training projects.
Origins and development of IED
Luxe.CO: Please tell us about the origins of IED. How did the founder come up with the idea of the school in 1966 and how did he make it a reality? What was the social and cultural climate like at this time? What kind of person was Francesco Morelli?  
Emanuele Soldini: Francesco Morelli, Chairman of IED, was a visionary with a sharp mind and the rare ability to identify what the society in a specific location required. Morelli was an inquisitive and sensitive person with a strong sense of enterprise. He was very attentive to social transformations, to the theme of education and the young.
Seeing the Italian academic system of the 1960s, he had imagined a different model, which could absorb the characteristics of the Anglo-Saxon world, of northern Europe and of America, maintaining an Italian model. IED still adopts this model today, one which in organisational terms is reminiscent of high school with small classes and a direct relationship between student and teacher.
Above all, he envisaged a school in which companies and the professional world were closely involved in the education process. How did he do all of this? He did it by deciding that the teachers should come from the professional sphere. They therefore had to be authors or designers, creatives, photographers or technical experts from companies… people with real-life experience and knowledge of the profession who could enthusiastically transfer their expertise to the next generation. This recipe has remained unaltered over time. There have been changes in the way the model is applied but the basic tenets are the still the same.
Today IED is undergoing a period of transformation. Francesco Morelli Foundation inherited the assets of Francesco Morelli after he passed away on 22 November 2017. The Foundation is tasked with ensuring that Morelli's great project, IED, continues to survive following his death and is passed on to future generations and society preserving its original model, foundations, values and mission intact.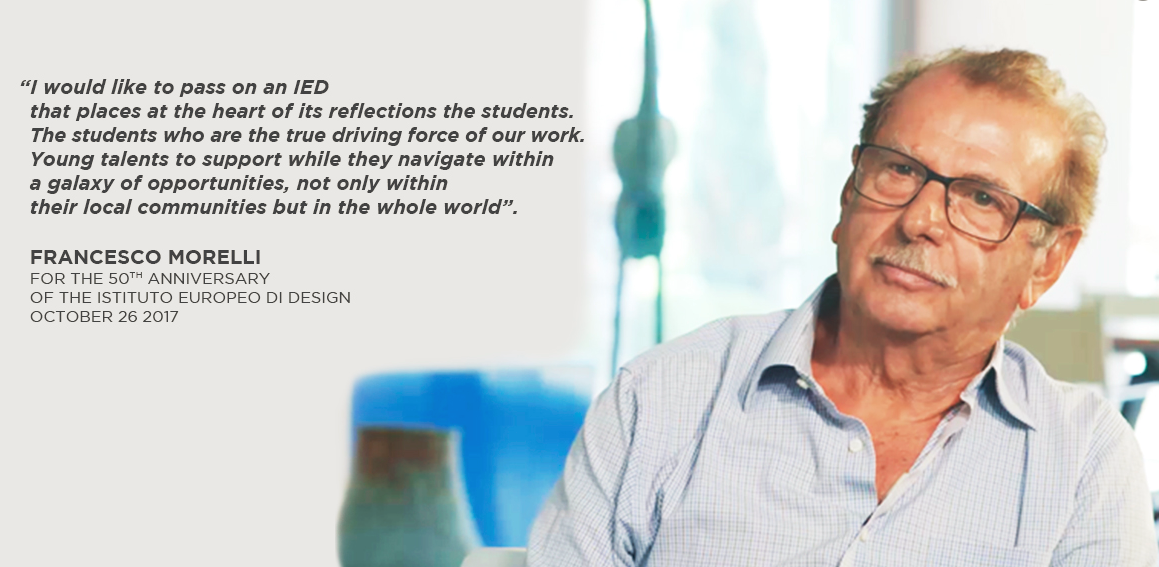 Francesco Morelli (1941-2017), the late founder of IED
Luxe.CO: What was IED like in its early years? What were the first courses, who were the first groups of students and teachers, and how did the school reach out to them and enroll them?
Emanuele Soldini: IED was founded in Milan, the city that was already the most European and industrial compared to the national context. Milan was a city where people was already talking about Italian design. An attractive city to foreigners.
Many of the most iconic Italian brands already existed in the early 60's and there were lots of great designers around, like the Castiglioni brothers, Marco Zanuso and Enzo Mari, as well as lots of foreigners, like Bob Noorda, who were attracted by a Milan in a constant state of flux. It was a vibrant city from this point of view; a city which "fed on design".
There was a young generation of architects and designers that worked with equally green companies owned by entrepreneurs willing and able to take risks. There was a vibe, a particular sense of ferment, Milan was the city in which to launch a project like IED and the Chairman understood this right away. He therefore began to fill IED with young teachers that were starting to emerge in their professions and word of mouth was undoubtedly key to advertising the school in the city and developing IED.
The only school in Italy which, from the outset, viewed design as a mental process rather than just a vertical discipline, a series of professions connected with the worlds of design, fashion, communications and marketing, was IED.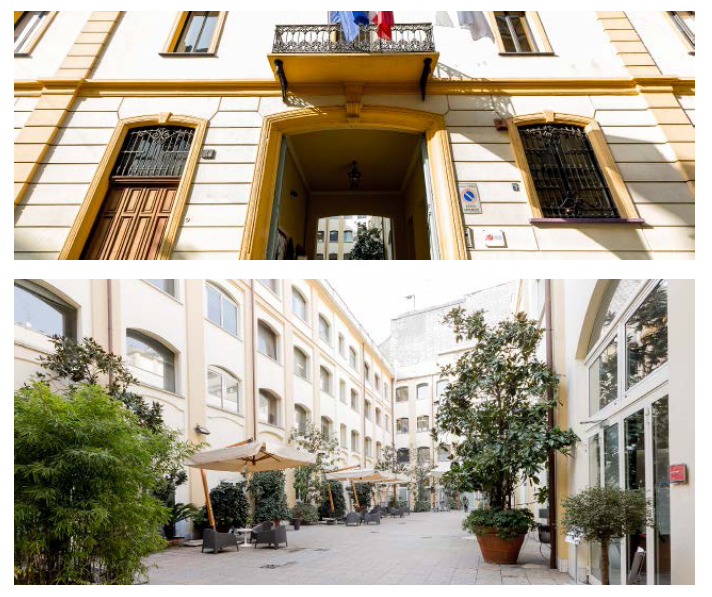 At the heart of a metropolitan area that bears comparison with London and New York, Milan is for the whole world a synonym for art, industry, finance, design and fashion.
Luxe.CO: What are most important changes that IED has undergone over the past 50 years and why? 
Emanuele Soldini: IED has changed a lot in the last 50 years, not in terms of its original "recipe" but in some of its facets and development paths.
Today IED is first and foremost a network, we aren't just a single site anymore but a network present in three countries with 11 sites that all view design as a language, a way of approaching the world. Education networks are usually made up of universities that specialize in different professions and areas. But IED has 11 sites all organised in a similar way, tailored to the local culture.
The second important aspect is that over time there has been a mass introduction of digital technologies. Our programs have therefore also changed on the basis of the new tools that have permeated the activities of these professions. New research areas cropped up and towards the end of the 1990's the entire digital design and development area in the visual art school began to grow. The CG Animation, Game Design, Video and Sound Design courses expanded their horizons into areas that didn't exist before.
The third important point is that IED remodels itself on the basis of what is happening in the world. Design is a response to what people need, the major issues in society, for example in the 1960's people didn't talk about sustainability like they do today: the method is still the same but the playing field has changed.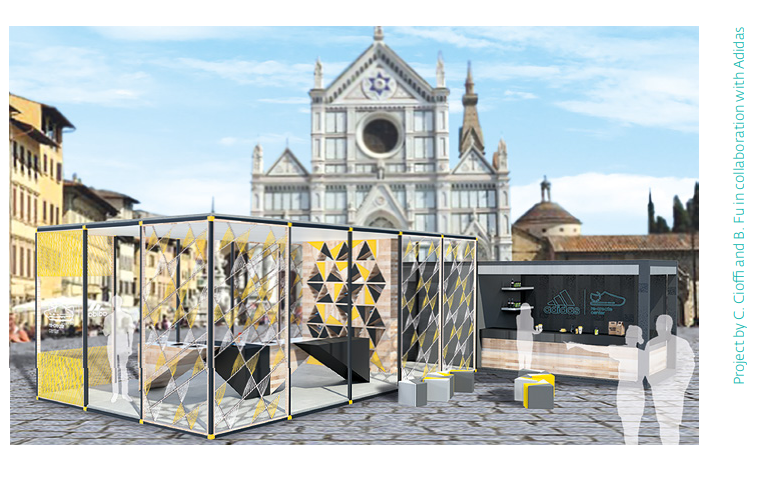 Project by Cioffi and B. Fu in collaboration with Adidas
Luxe.CO: Why did IED position itself on a middle ground between the limitations of purely vocational schools and absolute academic abstraction? How does IED reconcile academic higher education with an "anti-academic"/"learning by doing" approach? 
Emanuele Soldini:  I wouldn't say anti-academic, the IED model is simply closer to "learning by doing". There is nothing "anti" about it though. We combine knowledge with "doing". "Learning by doing" is not an anti-academic approach, it is simply an educational model based on the straightforward concept of learning from first-hand experience. There is nothing really anti-academic about this. Rather, it is a pragmatic approach based on the possibility of learning from the mistakes we make.
Luxe.CO: IED has received a lot of official awards since 2009. Has this recognition changed IED in any way?
Emanuele Soldini: The acknowledgments received by the courses have been useful and positive and are proof that the value of the IED project is recognized by the market but also the business world and the Ministry of Education. This has made it necessary to comply with a different and more complex system of rules which sometimes does not permit the decision-making freedom we are used to but makes up for this with other advantages. I don't think there has really been a significant change.
Expansion of campuses and management structure
Luxe.CO: There are now 11 IED city campuses in 3 countries. It is like a "federation" of design schools that grows organically. What are the main principles and strategies that IED adopts when expanding from one city to another? 
Emanuele Soldini: When you arrive in a new city you have to make sure you don't act like a conquistador; you have to understand the local culture, what is required and what type of contribution you can make. This is really what design is, a way of interpreting reality.
Before starting any project a designer tries to gauge the situation, to understand why a certain thing needs to be done or a service or object needs to be designed, and then finds solutions that are sustainable, compatible with that company, with the market or the situation. This is the approach IED takes when opening sites in other countries and so the genius loci we are talking about is this: each place has its own cultural and social characteristics and therefore its own specific requirements.We are a school which by vocation adapts to what we believe are the needs of the local area.
Sometimes it isn't that easy because the cultures of the world can be very different but design is a universal language that has enabled mankind to evolve and innovate constantly.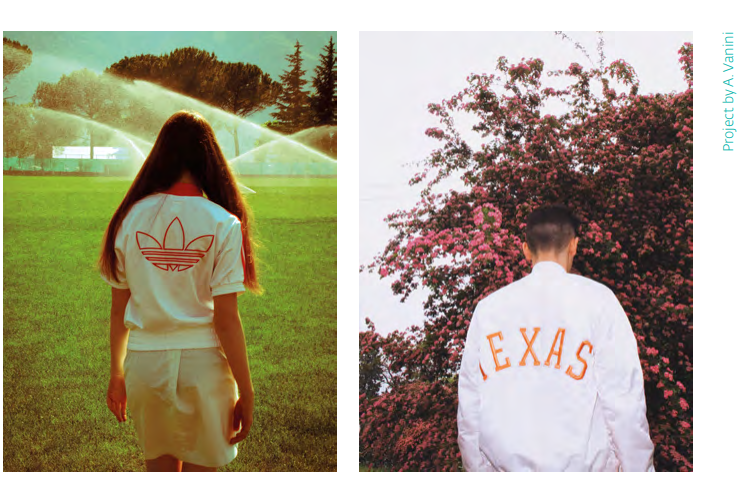 Project by A. Vanini
Luxe.CO: And in what ways do you expand? 
Emanuele Soldini: IED has always opened its new sites directly. Our Chairman never wanted partners for new openings and the expansion of his Group and this is one of the reasons why the IED network only has 11 sites.
Opening a site is a major economic and financial commitment. Decisions on where to open and why depend on the opportunities and particular conditions that present themselves. For example, the decision to open in Spain stemmed from a project commissioned to the IED Research Centre by the Castilla–La Mancha community. Following this the local regional government was keen to develop the design culture as a common language between the businesses and professionals that formed part of the industry. As a result we launched an annual course in Milan, held for 3 years in a row, aimed at lawyers, engineers, designers, communicators and technical experts chosen in the field, all of whom from the region of Castilla–La Mancha, with the aim of providing them all with a language and shared expertise.
This project enabled us to become much better acquainted with the Spanish fabric and market and the Chairman decided that the time was right to open in Madrid because, in his opinion, Madrid was the city that most needed a presence like IED.
In Barcelona there was a fabric of businesses that didn't exist in Madrid. Madrid was the city of government, a city of communications rather than production, and in this respect Barcelona was much more similar to Milan. It proved to be a successful decision.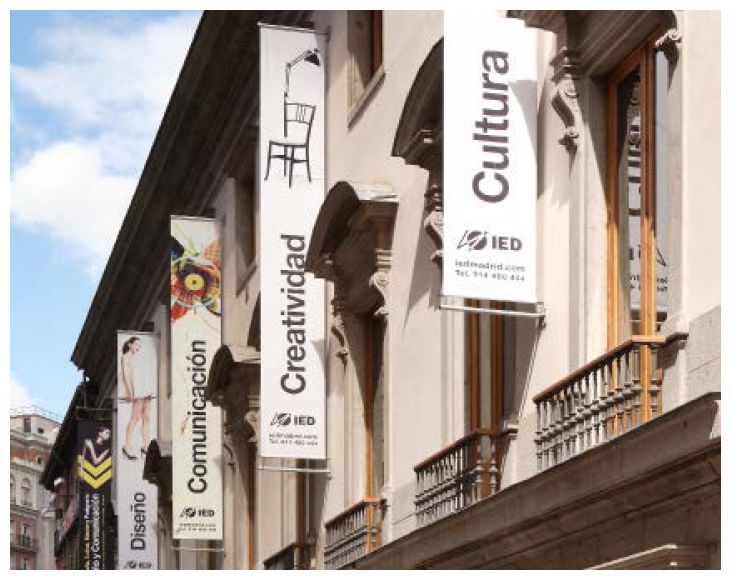 Centuries of shared influences have marked the historical and cultural relations between Italy and Spain.
Meanwhile, the Galli Academy can be traced to the Chairman's interest in opening up to the world of Fine Arts Academies; as a result, when the opportunity arose to acquire an Academy whose principle focus was restoration the Chairman decided to purchase it.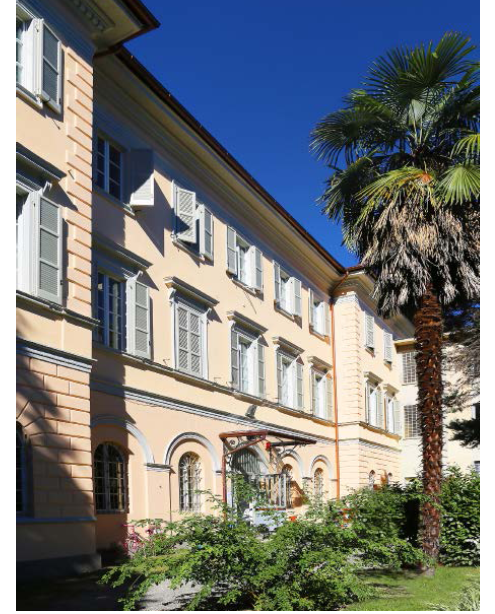 Universally acknowledged for its great quality in manufacturing textiles – especially silk — Como, this lakefront city was the epicenter of last century artistic and architectural advantages.
Luxe.CO: Please describe the management structure of the IED Group. How does the decision-making process work?
Emanuele Soldini: Like in any other company there is a Board of Directors but some ideas come from lower down, are discussed in the sites and then, for example, are brought to the attention of those with decision-making power by a coordinator or group of lecturers. From this point of view there is a structure that listens to everything that is proposed to IED, also from professionals from the working world, with the decisions then taken by the Board.  We are a network active in three countries and so the exchange of experience and information between the sites is very important.
 The future of design
Luxe.CO: "What knowledge and skills must the designers of the future have? Which trends will be at work over the forthcoming decades? How will creative structures be managed?" – these are questions you ask yourselves every day at IED. How would you answer them at this moment in time?
Emanuele Soldini: The theme is that everything changes while remaining the same. If design is a language that needs to follow a methodology then it is pointless trying to predict what might happen in detail because what counts is the way we approach an unknown future.
The development of digital technologies is exponentially faster than at any time in the past. Designers must be open to unknown worlds. Those with quality instruments of this type will be able to make progress in a working world that is increasingly difficult and competitive.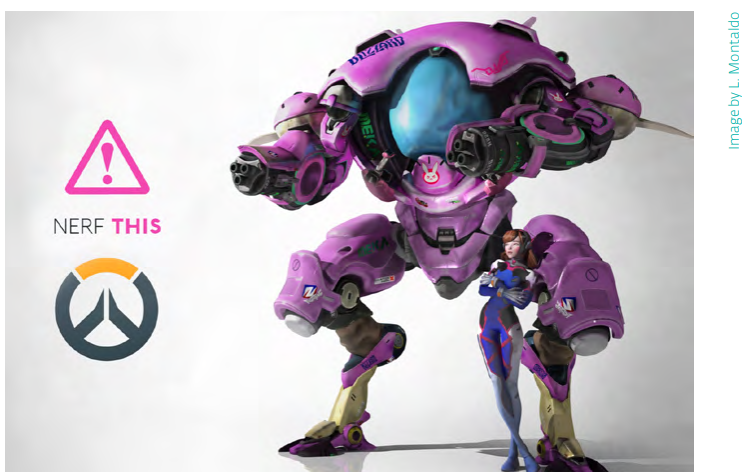 Image by L. Montaldo
Luxe.CO: How does IED define "sustainable design"? Why do you state that "sustainable design is not a trend, but a password for the future"? What is the feedback from the market? And how can you bridge the gap between the ideology and reality?
Emanuele Soldini: It is true that sustainable design is not a trend but a necessity, imperative. Today it is impossible to imagine a design activity that does not take into account the issues connected with sustainability: economic, environmental, social sustainability… sustainability in all forms. It is one of the constraints, one of the issues that every design process must take into consideration. Although it probably went by a different name in the past, it has long been a part of the methodological approach of many designers.
However, the real issue is that if, as designers and humans, we do not look after our most precious resource, the earth and nature, our world has a difficult future ahead of it. The environmental situation has changed, it is evident to everyone, and it is clear that we have to learn how to live in a global world adopting common policies: we have just one planet and we have reduced its ability to defend itself to a minimum. It therefore goes without saying that a designer must ask himself these questions when carrying out his work. Designers must consider how an object or production line is assembled, disassembled and recycled.
In this sense I think that designers have an important role to play because they have the task of designing what comes afterwards and must therefore be aware of these problems and try to address them.
China strategy
Luxe.CO: Please share some examples of IED's collaborations with organisations in China.
Emanuele Soldini: IED has been hosting government delegations or delegations from Chinese companies, universities or institutions for many years, not just for academic reasons but also because the expansion of our network across Italy and more specifically our presence in the main production districts makes us more interesting and attractive as an institution that represents made in Italy. The fashion, automotive and car design sectors attract most attention because we have many globally successful brands in these areas.
In the product design sector IED collaborates with companies like Hisense, Lenovo, Midea and Pepsi Cola China, also tapping into the consolidated network of alumni often present in these organisations. There are also important collaborations in the Automotive sector with brands like Changan, JAC, Chery on design projects and internship programs in both Europe and China.IED has also signed numerous agreements with Chinese universities, leading to student exchanges and lessons held by Italian professors in China and by Chinese professors in Italy. These partnerships include those with the Central Academy of Fine Arts (CAFA), Donghua University – Shanghai and the SNU – Sichuan Normal University as well as our excellent long-term relationship with Tsinghua – SEM.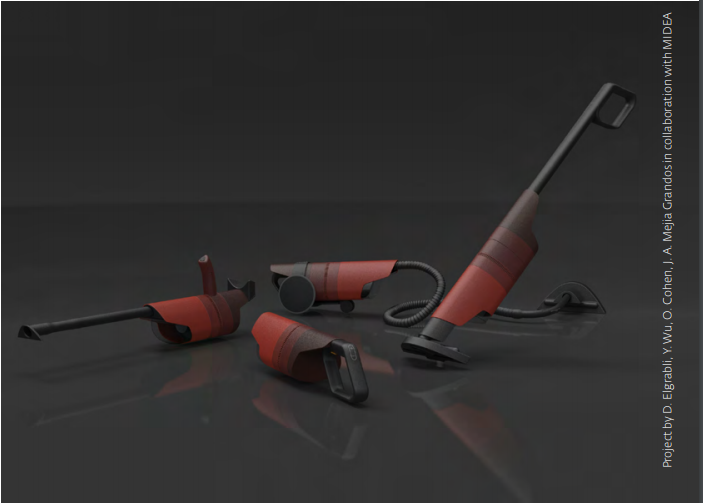 Project by D. Elgabli. Y.Wu.O.Cohen. J.A. Mejia Grandos in collaboration with MIDEA
Luxe.CO: You recently visited China. Can you share your observations, thoughts and the inspiration you took from this trip?
Emanuele Soldini: IED has been working in China for a few years. My visit was only a partial one because I only saw a tiny part of what is a huge and highly exciting city. Our cultures are obviously very different but it is for precisely this reason that there is a wealth of opportunities to be explored. Things are on a scale that we are not used to, also from a town planning and social perspective. Beijing is a vast, imposing city and its enormous energy is channelled in different ways. IED is an institution founded on a collaborative model and for this reason we want to have the chance to work with Chinese universities, organisations and institutions.
---
Other Locations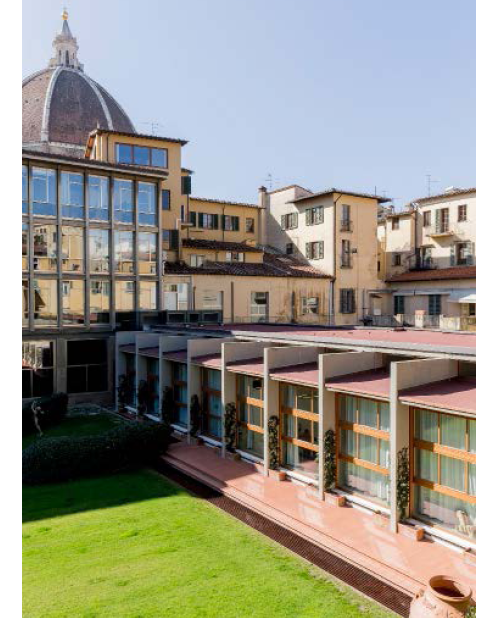 Florence boasts one of the world most important artistic and cultural heritage, but it is also a city with a long history in Italian design.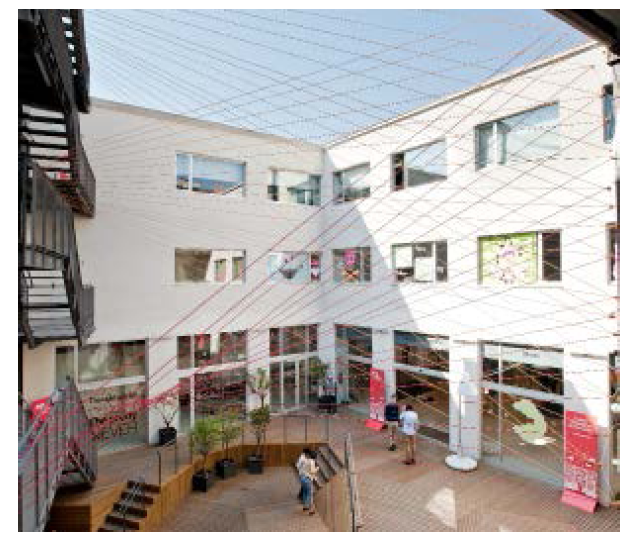 A cultural, industrial and financial center on the world scale, Barcelona has, among many merits, that of organizing the First World Culture Forum in 2004, a sign of the attention this city pays to the complex issues of globalization, issues that IED tackles on its campus here, where it trains designers to be capable of understanding, experimenting and developing new tools for designing and managing the great transformations taking place in society.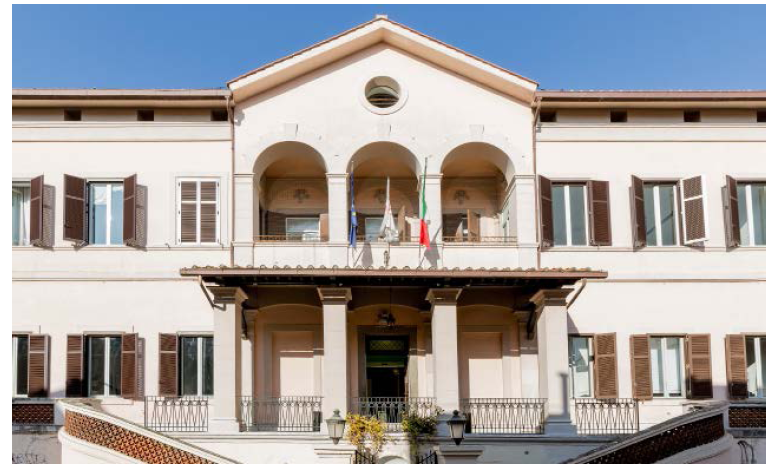 Rome, the leading city of the world in terms of the sheer scale of its cultural heritage, in its 30 centuries of history it's been the first and the largest metropolis of the world.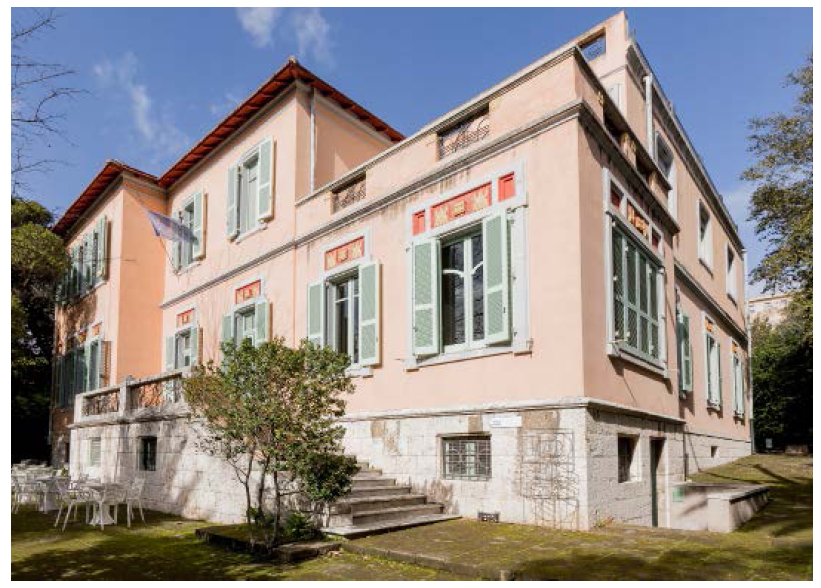 A truly ancient city that has played a leading role in the history of the Mediterranean, Cagliari is now one of the areas that host the world's greatest concentrations of Information Technology companies.
Rio de Janeiro has always been the summary of everything that is Brazil.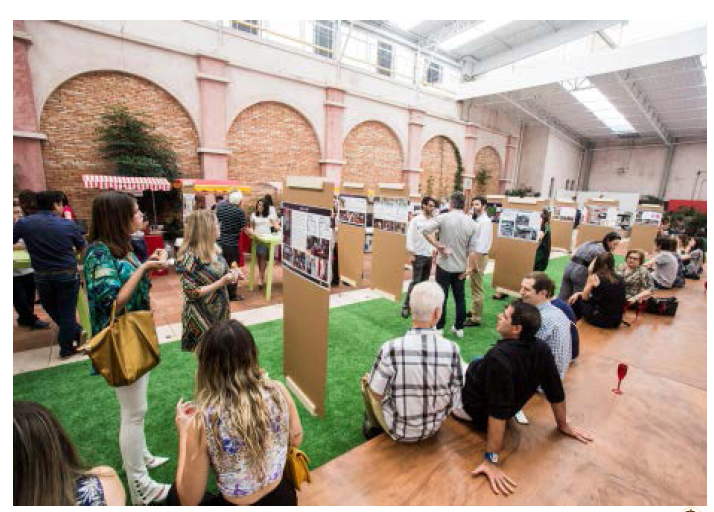 We have our intuition to thank for identifying São Paulo as home for the first campus in Brazil in 2005, at a time when this great country had just started its climb up the world economic hit parade.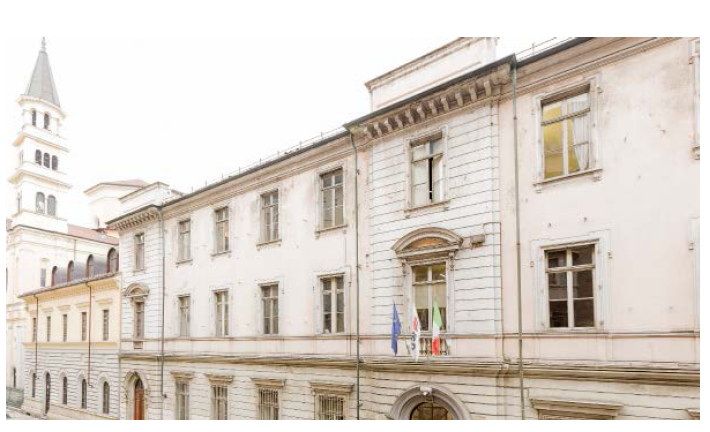 More than just an industrial hub, since the end of the nineteenth century Turin has been a home to research and innovation in fields ranging from film-making and fashion to communications, visual arts and humanities.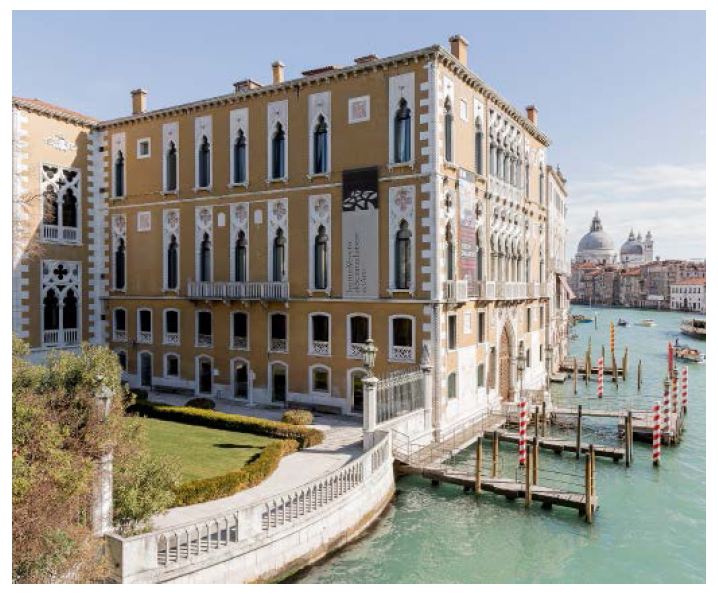 Venice has always been a crossroads of different cultures, which has allowed it to be more exposed than other cities to influences, trends and innovations, in the arts as well as in culture and commerce, nurturing a vocation for researching and encountering everything that is new.