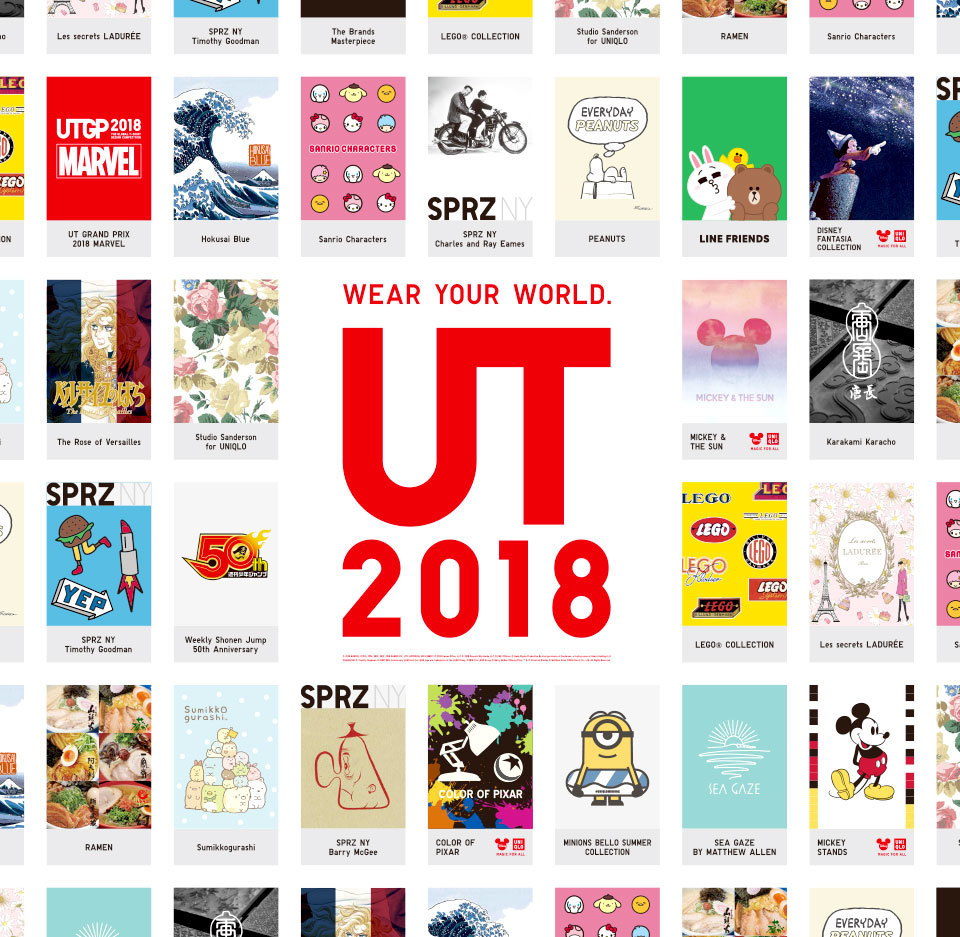 How will a common T-shirt have so many interesting and creative collaborations? UT from Uniqlo is ubiquitous. Roughly speaking, UT has completed at least 38 cross-over collaboration in the China market in one year alone.
UT refers to Uniqlo T-shirt. "UT is not selling T-shirts; it is selling a culture", commented Mr. Nigo on the product positioning, who is the current Art Director of UT. According Luxe.Co's field research, people from different background are all fond of Uniqlo, including artists, independent designers, fashion media professionals, entrepreneurs, and investors. Most of them have bought T-shirts from Uniqlo, but not many understand the story behind UT.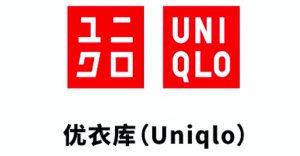 Cross-over collaboration has become common in fashion, breaking though the barrier between customer groups and culture. Many luxury brands also started collaboration with streetwear brands. But Uniqlo's UT created a systematic "cross-over + T-shirt" business model.
Mr. Nigo said that many brands could make similar T-shirts, but Uniqlo wanted to be the one and only.
Milestones of UT's Evolution
Uniqlo launched the "Uniqlo T-shirt Project" and promoted the concept of "making T-shirts free and fun".
Uniqlo entered the U.S. market for the first time in 2004 and entered the U.K in 2001, but didn't succeed.
Uniqlo experienced a shrinking market in Europe, America and Asia. Both sales and branding were under pressure. The CEO Tadashi Yanai returned and started the reinvigorating path of Uniqlo.
Tadashi Yanai invited Sato Kashiwa to join Uniqlo, who brought a series of refreshing transformation to Uniqlo, including naming "Uniqlo T-shirt Project" as "UT" and integrating T-shirt and fashion culture.
(Sato Kashiwa and Tadashi Yanai have an age difference of 16 years. Mr. Kashiwa is known for unexpected advertising creativity in Japan)
Uniqlo repositioned its branding and the brand concept transformed from "Made for All" to "LifeWear".
In May, Uniqlo becomes the sponsor institution for New York Museum of Modern Art (MOMA).
In October, the iconic figure of Japanese streetwear culture, NIGO (founder of the streetwear brand BAPE) was appointed as the art director of UT.
In March, Uniqlo collaborated with MOMA and launched "SPRZ NY" UT collection, which has been sold till now.
In October, John C Jay became the Global Creative Director of Fast Retailing,  responsible for all the creative-related work for the group, including product design, store design, media, marketing and branding strategy.
UT positions itself as gathering world's creativity forces. The cross-over collaboration ranges from film, comics, games, animation, art, culture, classic elements of famous brands, artists, outdoor to music.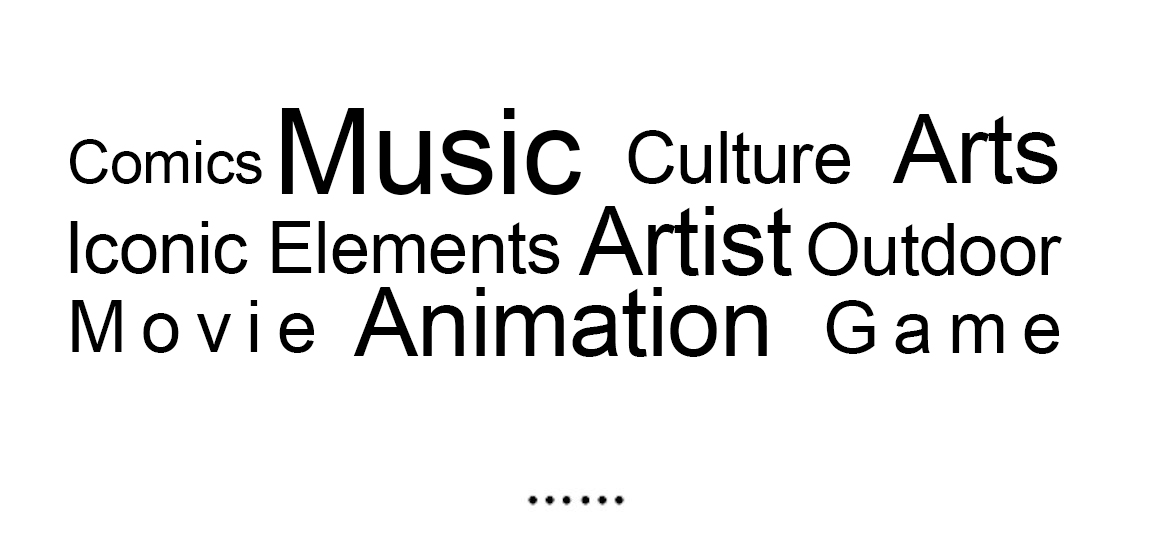 Three Key Factors to UT's Success
Luxe.Co summarized three key factors how Uniqlo turned the T-shirt collaboration to products and to a core driver for the company's growth.
Serving the core value of Uniqlo brand
The founder, Tadashi Yanai shared his thoughts on the minimalist design style in his book "Notes of a Manager". He thinks that Uniqlo clothing itself is the result of struggling against contradictions. Therefore, Uniqlo features minimalist style.   Clothing need to offer desire and comfort. Therefore, Uniqlo hopes to inject new ideas and enthusiasm into their clothing.
Uniqlo has chosen to collaborate with Christophe Lemaire, JW Anderson, Ines de la Fressange, Marimekko, Tomas Maier and other well-known designers to launch joint collections. These complement the iconic minimalist design of Uniqlo. However, these collaborations did not become a part of UT due to pricing, brand awareness, aesthetics and other factors.
Among many basic SKUs of Uniqlo, how to inject new ideas and enthusiasm without lowering the standard of function and quality or misleading the brand image?
Sato Kashiwa expressed that Uniqlo was a media and there must be something only Uniqlo can do. Tadashi Yanai provided the answer, T-shirts.
The silhouette and style design for UT series are relatively fixed. Uniqlo only makes changes in the content according to collaboration themes.
As a fashion product, T-shirts reflect intuitively the personality and value of the wearer. Through the prints on T-shirt, you can express who you are, where you are from and the culture you are interested in. Putting on a favorite T-shirt is a form of self-expression. The core value of UT is thus highlighted.
In the continuous cross-over collaboration, UT has become at par with Uniqlo's famous core products, example HEATTECH and AIRism products. UT becomes one of the important products and carriers with strategic significance and brand culture.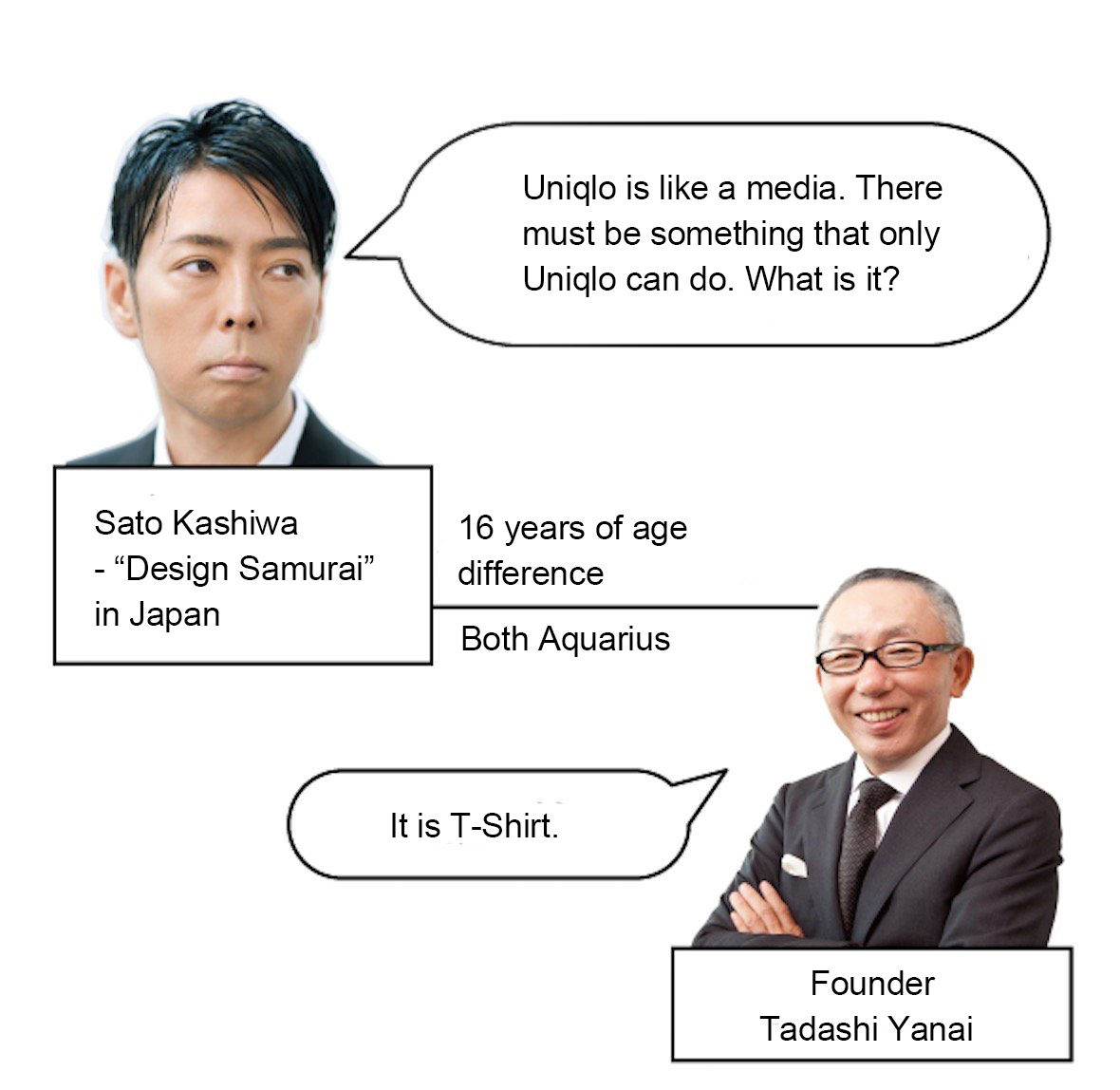 Frequent Cross-over Collaboration & Continuous Optimization
"I hope more and more people purchase UT not because they like Disney or Snoopy. Other brands can make similar t-shirts too. Uniqlo want to the one and only." said Nigo.
In the past year, Uniqlo has launched new-themed UT product series every month in the China market. This frequency is very rare in the market. Behind the high-frequency, it is a optimization process of UT cross-over marketing and operation.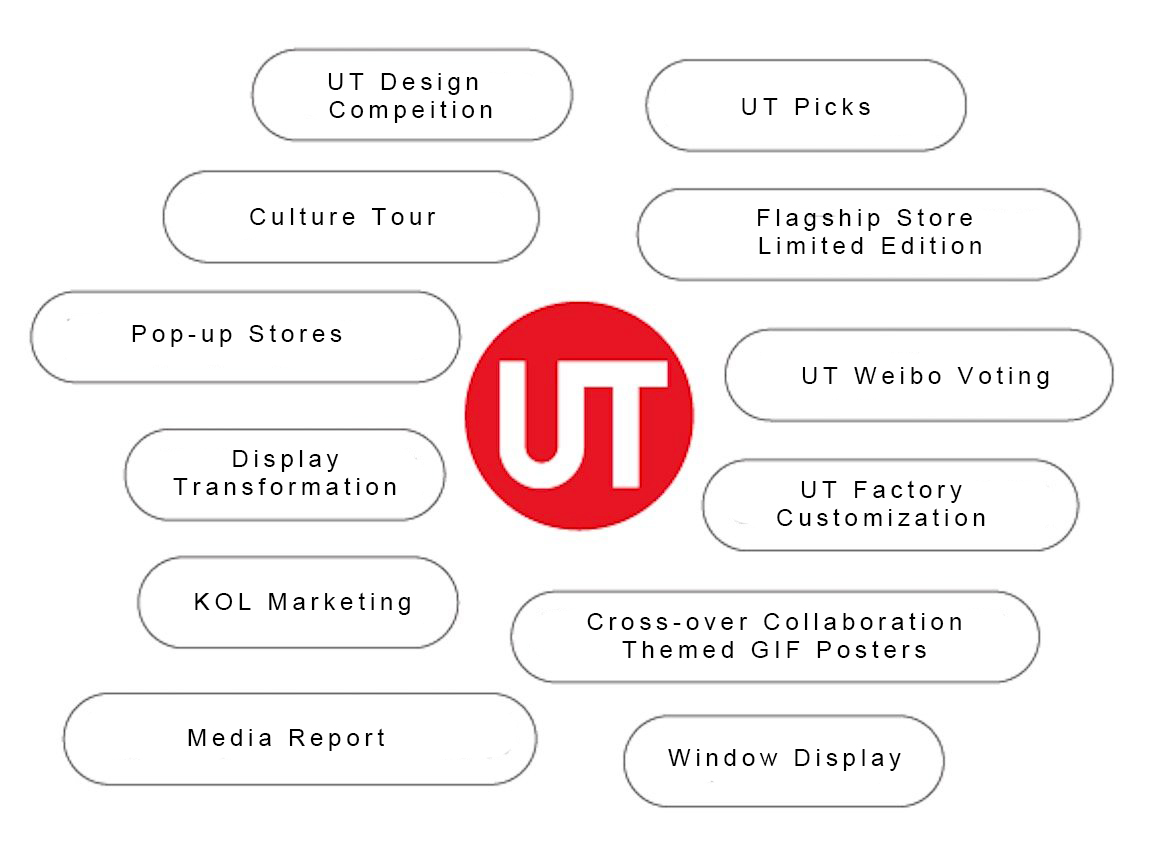 In the Pixar-themed T-shirt design competition in 2016, UT received 3,294 pieces of works. In Nintendo-themed T-shirt design competition in 2017, the chairman of Nintendo and "the father of Super Mario", Shigeru Miyamot served as the special judge for a total of more than 16,000 works submitted, which was the highest in history. UT also worked with JUMP and Marvel and launched jointly T-shirts. The sales period was less than one day and people were lining up long queues outside of all Uniqlo stores. Online were sold out quickly too.
Getting closer with customers through culture elements
While expanding to overseas markets, Uniqlo often faces cultural barriers. Through UT's collaboration with overseas and domestic IPs, Uniqlo got closer to target customers with different culture background and gained followers in major strategic markets, for example, the U.K., the U.S. and China.
Since 2013, Uniqlo has been collaborating with MOMA to sponsor free visitor admission on every Friday night. In 2014, Uniqlo started a formal collaboration with MOMA to launch the UT series "SPRZ NY", in which works from many American contemporary artists (including Andy Warhol, Jean-Michel Basquiat and Keith Haring) were printed on T-shirts. The collaboration has continued till now with excellent sales performance.
In a media interview, the Global Creative Director of Fast Retailing Group, John Jay explained the function of Uniqlo's overseas expansion, "My focus is not on advertisement, but on the connections among local cultures, current pop culture and so on. This understanding should not just be on the surface. We need to make efforts to truly understand the culture."
Luxe.Co Review by Elisa Wang, Director of Fashion, Luxe.Co
Uniqlo repositioned its market positioning in 2013. The brand concept transformed from "Made for All" to "LifeWear". Behind the transformation, it represented the transformation from manufacturers' perspective to users' perspective.
The changing customer segments, multiple culture streams, fast information flows and personalized fashion consumption are the current challenges and opportunities for the fashion industry.
Every brand wants to keep creating news and sharing more stories to attract attention and to covert to sales. The purpose of business is to create and retain customers. Cross-over collaboration can help brands meet the demand in cross-categories, cross-customer groups and cross-culture.
How to define a successful cross-over collaboration? In addition to fulfill the function of marketing, branding and sales, brands need to meet consumer's needs and resonate with them. The important point is to enhance brand awareness in different fields, and to gain more followers. While enjoying the benefits, companies must be wary of two major challenges when overly relying upon cross-over collaboration,
How to strengthen brand awareness without creating confusion?
It is important to maintain brand consistency in the mindset of consumers. Frequent cross-over collaboration will affect the existing brand culture and create confusion in the brand image among core customers. I believe this is why Uniqlo did not overly rely upon UT, which is only one of the main product lines.
How can cross-over collaboration improve sales in addition to marketing purpose?
Cross-over collaboration will undoubtedly attract many "visitors". How to convert them to followers is the key. The long queue outside of Uniqlo stores, the self-media interaction, influencer and media marketing, and the "sold-out" information, have accumulated hunger and desire for followers for each collaboration.
A successful collaboration consumes countless resources and cannot be replicated. Unsustainable cross-over collaboration cannot succeed in product implementation. Therefore, companies must be careful in defining the function of collaboration in brand strategy. Detailed cost-benefit, sales and marketing targets need to be measured and planned. Who are you? Who do you want to be? What to achieve through collaboration? These questions have to be confirmed internally prior to making decisions.
In addition to refined product operation, UT succeeded because cross-over collaborations reflected the brand concept of the brand founder. It satisfied the needs of consumers with different culture and interests in different IPs. Consumers love the product. That's the key to success.
In 2018, Luxe.Co launched "China's New Generation Fashion Consumption Survey" again. It includes many indicators on the impact of cross-over collaboration. The result and report will be released by Luxe.Co in Autumn 2018 in London, Milan, Beijing and Shanghai.
| Chinese Reporter: Elisa
---
 Marketing and Business Cooperation, please email to contact@hualizhi.com