Luxe.Co successfully hosted the first "Luxe.Co New York Fashion Forum" in Midtown Manhattan, New York from 1:00 pm to 6:30 pm on September 8th, 2017 (EST). Aiming to connect global fashion innovation forces, Luxe.Co drew the future of China's fashion industry, together with industry leaders in fashion, finance, and technology from China and the U.S. at the forum.
---
The new generation designer brands have encountered intensive competition from global existing and emerging brands. in this Panel, our Panelists shared their experiences, insights and strategies in branding, customer conversion, marketing, and distribution channels and so on.
Host: Elisa Wang, Head of Content, Luxe.Co
Elisa Wang presented Luxe.Co's exclusive data findings on Chinese independent designers and "China's Millennials Fashion Consumption Report". Chinese independent designers have increasingly gained international education background and professional experiences. Their brands' distribution channels and brand influence have gained global impact as well.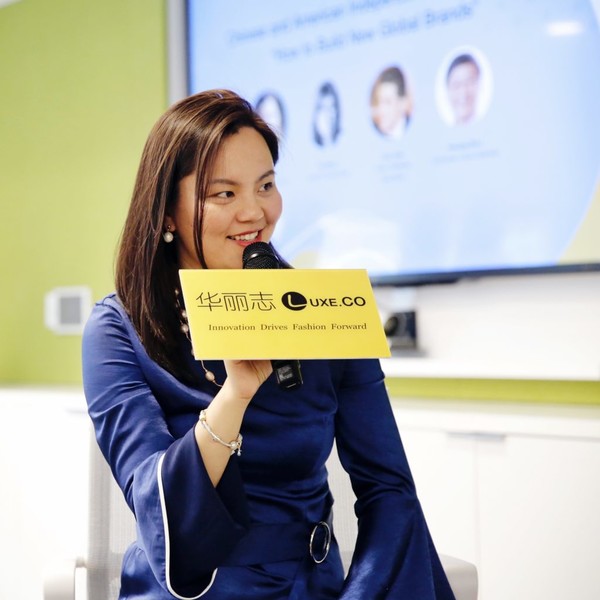 Panelists:
Tao Wang, Founder of Taoray Wang, Taoray Taoray, Ex-General Manager and CCO of broadcast:播, current board member of Ribo Fashion Group Co., Ltd (603196)
Cory Cole, Head of Marketing, Ramy Brook
Hanqing Zhou, Co-Founder of Zynni Cashmere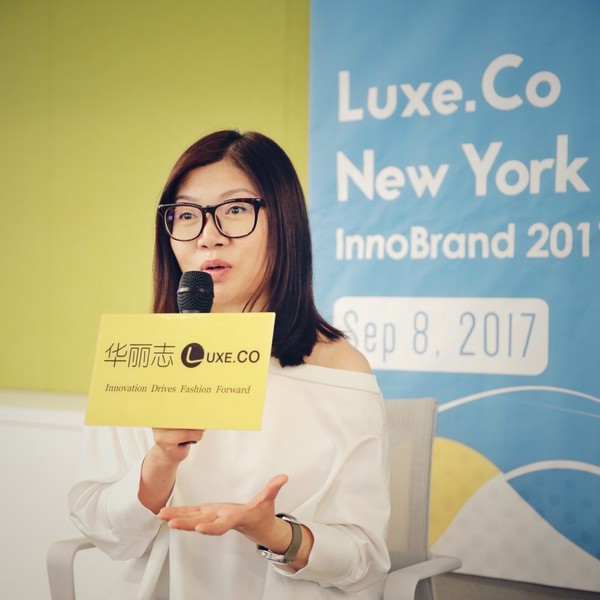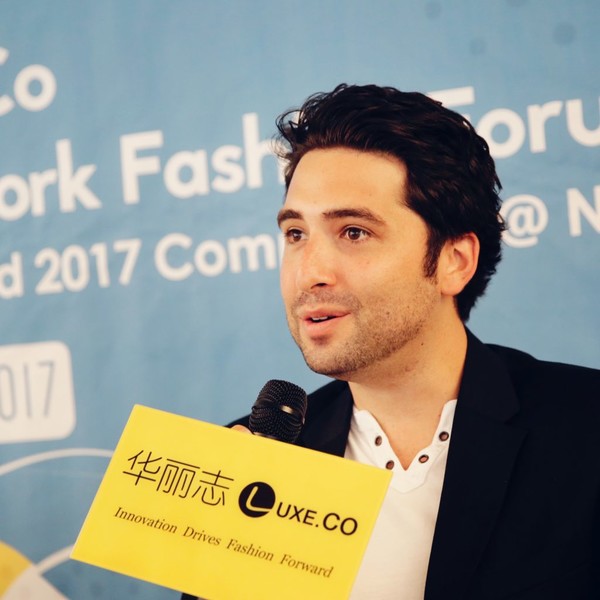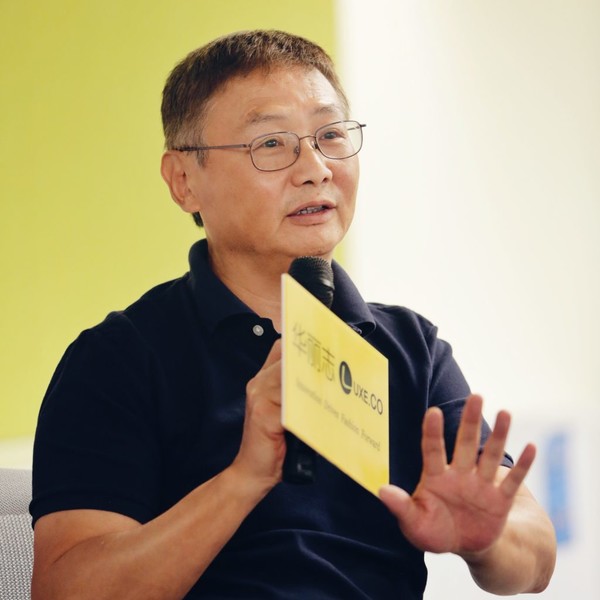 ---
Elisa:  As we know, fashion consumers in China and the U.S. are already adapted to be global. With online and offline presence, how do your brands find and engage new and existing customers globally? What advantages do you have to become new global brands?
Tao: My intention to create Taoray Wang was to concentrate on what I really wanted to design. I think if you want to take your brand international, you need to understand the international market and how to communicate. I never thought of building something international. I just started from something I am good at and something I have passion for. Then it is production. I started from menswear and my passion is for tailored suits. Menswear focus on details, materials and cutting. I have many experience in making menswear, especially suits. I brought these experience to Taoray Wang, a made-to-measure womenswear brand. Luckily, we have been getting attention and orders across the world. I think becoming international brands is not about what you want to do. It is about who you are, what you are doing and whether your design fits the international market.
Cory: I agree. We should find customers' needs and serve that needs. We should keep authentic in the business and the products we make. Now you can reach other borders and the other side of the world, at a click of the finger using internet and other marketing tactics. It is affordable for all stages of the companies. To get global, we should take advantage of our story and tell it through creative means, different avenues and strategic partnerships. Leveraging on technology and keeping brand authenticity are the key.
Hanqing: I think all three of us agree on that, it is not globalization we should focus on. It is really serving individual needs. Nowadays, customers have different request. Some want design from last season and some want to change the yarn combination. Serving customer needs is part of our business model, starting from design considering timeless style and different trends.
Elisa: I understand your brand DNA is very important. That's also how brand eventually engage your customers. The fashion market has kept evolving with different trends, new marketing tools, social media, new e-commerce platforms and so on. Customers are becoming increasingly unpredictable as well. The apparel industry is usually considered a traditional industry. How do you cope with it? What's your pricing strategy and how do you build your distribution channels?
Hanqing: We are focusing on building the brand at this stage, therefore, we start from high-end boutique stores with dealers' help. This year, we hope to partner with Neiman Marcus and Saks Fifth Avenue. Presence is very important in building the brand image. With funding, we can build experience stores, and centralize the warehouse therefore customer can get their products in a shorter period time. Through streamlined supply chain, we will be able to respond directly to customers' feedback.
Cory: Our strategy is to educate ourselves constantly, including the way we sell products, different business models and how people consume and so on. Our wholesale business is strong. We have a specific team focusing on e-commerce, strategically building brand awareness and utilizing social media to get the brand globally online. Our website is a great platform and what we invested in most. Mobile is our key avenue of communication. 70% of our traffic are from mobile phones during rush hours. Therefore, we learned to send emails during rush hours. Our strategy is very data-driven. Retail stores are also very important to us. We are open to expanding as well. But e-commerce is definitely a new way and a great way for distribution. From the global point of view, we see tremendous opportunity in China.
Taoray: Taoray Wang was launched three years ago. Because of its price, I thought Taoray Wang wouldn't attract much attention from the internet. But surprisingly, when I searched Taoray Wang online, the first line coming up was where to buy Taoray Wang. We had a website without e-commerce function. We received customers' messages from the world asking us where to buy our clothing. Our brand features made-to-measure, therefore I didn't plan to open hundreds or thousands of stores. But a lot of people ordered online. So we call it made-to-order now. From this year, we will focus on how to serve our customers  better online. We will open Taoray Wang store in March next year in SOHO New York as our flagship store. It took us a long time to finish the building because of regulation. We will also open a store in Peninsula hotel in Shanghai. In addition, I have a contemporary line, Taoray Taoray, focusing on ready-to-wear casual wear. We have a few stores in China and plan to open 50 stores in China by next year. I think it is not about how many stores you have, but about the right stores in the right location. Jack Ma mentioned New Retail, which I totally agree with. New retail is not about offline or online. It is about omni-channel, the best way to serve your customers, whenever, wherever customers can reach you.
Elisa: Luxe.Co has built a database of independent designers, including about 600 Chinese fashion designers currently. Through the database, we have tracked how these brands promote themselves as a designer or as a brand. Among them, top 200 designers had 30  million accumulated fans in China. All your brands are planning to expand, driving more traffic and attracting more customers. What tools or strategies do you use in your brand marketing?
Taoray: Brand authenticity is our strategy. I am good at tailoring. Our brand is about tailoring. There are a lot of female leaders in the world nowadays. There are a lot of business wear brands like Hugo Boss for men, but not many brands serving executive female leaders. That's our focus. These female leaders need smart suits and nice career wear. We are lucky that we made the clothing and found out there was a market gap for that. I think a brand must start with excellent products and superior services. That's very important for branding.
Cory: I agree with Taoray. Products go first. Then we build a story around that. We still evolve each day as we grow, but finding who we are as a company and getting the story out there become the next challenges. For us, the next challenge is customer acquisition. Social media is a huge asset, which generates audience at no cost. In my team, I have three pillars in customer acquisition, email, Facebook and Instagram, in order to drive business and attract eyeballs to the brand. We keep testing and experimenting what best works for us. This knowledge helps us build the brand and create marketing strategies and global advertising campaigns. For 2018, we will have our first two global marketing campaigns. Our 2017 is about customer acquisition and generating audience. Next year we will be speaking to them directly.
Hanqing: Marketing and branding are very important for all consumer brands. We all know social media is very important and we all follow the process of Instagram and Facebook. But it is very difficult to replicate another brand's success in social media. In addition to design, our strategy is customers service. Customer service means not only courtesy, but also helping solving customers' problems. In the next five to ten years, technology will solve problems in production, logistics and other areas, but design and styling will help customers' individual needs. So we focus on helping our core customers solving their problems.
Elisa: please find one word to describe the biggest challenge to become global fashion brands?
Taoray: Production.
Cory: Technology.
Hanqing: Resources to carry out plans.
---
INTRODUCTION 
Tao Wang: I am a fashion designer and the founder of Taoray Wang. My first degree was in History from Shanghai East China Normal University. After that, I went back to Tokyo and realized that my talent was not in history. Then I went to study Creative Fashion Design at Tokyo Mode Gaguen. After graduation, I had the opportunity to work for a very famous Japanese designer, Junko Koshino, as a menswear designer and patternmaker. We created a lot of collections for Paris and New York fashion weeks. That was five-year excellent working experience in Japan. When I reached 30 years old, I decided to give myself a big birthday present. I quit the job and went to London. Luckily, I got a four-year contract as a Chief Designer for a British high street womenswear brand, Rebel Belle London. It was quite rare that foreign designers got this kind of opportunity in London. In 2002, I received the invitation from a technology company Tencent. Their social media product QQ was very popular. They had a licensed fashion brand called Q Generation. They invited me to go back to China as the Creative Director. But after two years, they decided to change the direction away from fashion. Then I started working for Ribo fashion, which I have worked with for fourteen years. I am the Chief Designer, Creative Director and CEO of the brand, Broadcast. I started my own brand, Taoray Wang in 2014, targeting executive female leaders of the world. We focus on suits, career wear and made-to-measure. In addition to Taoray Wang, I also have a young brand, Taoray Taoray and a ready-to-wear brand, Taoray W. The brand Taoray Wang has launched collections for seven seasons in New York Fashion Week.
The video showed Taoray Wang's collection launched at New York Fashion Week for the fifth time. Tiffany Trump, the current President of the U.S., Donald Trump's little daughter, Fox TV hosts and many celebrities attended the show. Taoray applied the traditional menswear fabric, stripes on womenswear and changed its traditionally masculine and tough look. She transformed stripes from a two-dimensional pattern to a three-dimensional structure, and created elite women's business look with sensual and liberal elements. Her collection received recognition from media around the world. At the same time, Taoray applied Shanghai handcraft techniques, Chinese cheongsam handcraft techniques, which was in line with Taoray's insights into Chinese culture. She intended to showcase the uniqueness of "Made in Shanghai" to the whole fashion world.
Cory Cole: I am Head of Marketing at Ramy Brook. Ramy Brook is a contemporary womenswear brand. We are sold in Saks fifth Avenue, Neiman Marcus, Bloomingdales and many e-commerce giants like Shopbop and Farfetch. Before this company, I was at the largest licensing company in the world for 35 fashion brands. I was the head of Social Media there for seven years. I joined Ramy Brook seven months ago.
Ramy Brook expressed her vision for the brand in the video, "Ramy Brook women are happy, sexy and strong". Founded in 2010 and based in New York City, Ramy Brook is a contemporary womenswear brand designed for a woman by a woman. Ramy Brook collection is meant to be a day-to-night solution in a woman's wardrobe. The brand designs for modern busy women, like Ramy Brook herself, who is multitasking and busy with her work, her family and her social life. Ramy is inspired by her real life, what she really need to wear and by a lot of other designers. Ramy started her business from scratch and studied a lot. She started by selling her clothing to her friends and then through trunk shows where boutiques made orders. Her personal shopper at a store in New York was very interested in her unique tops. She was then introduced to department stores and the brand has built great partnership with department stores since then. The brand also has a flagship store in Soho, New York. Ramy Brook's clothing evokes an uplifting, happy, and playful attitude, all while highlighting the sexiness and confidence of the woman who wears it.
Hanqing Zhou: I am an economist and my current day job is portfolio management. My wife and I created Zynni Cashmere in 2014. We also started from scratch. This is our fourth year. We sell in New York, LA and Japan. We have developed 15 high end boutiques in the U.S. We have also started developing our own factory. We are planning to expand in China and will attend Shanghai Chic this coming October. The video showcases our SS2018 collection.