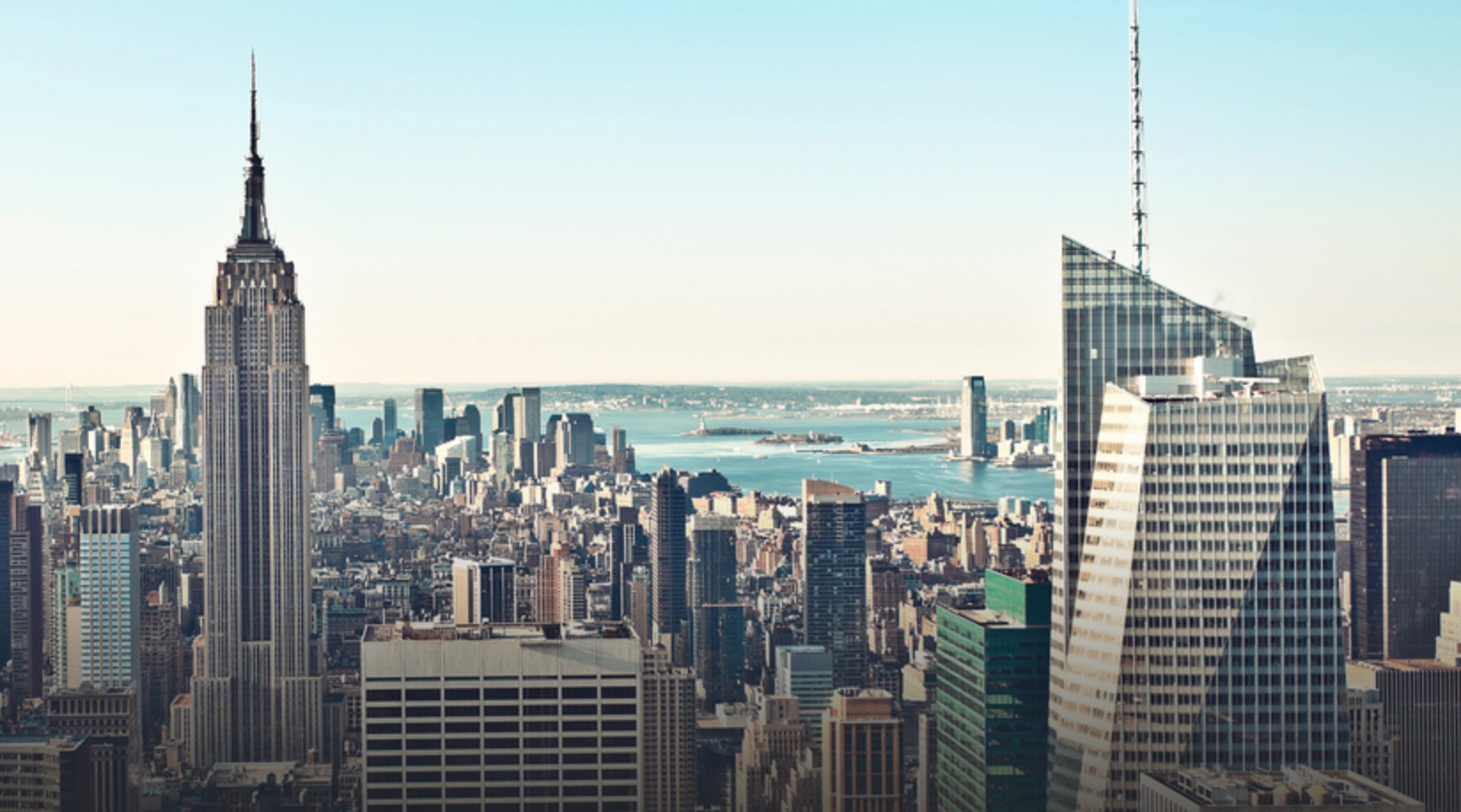 Luxe.Co successfully hosted the first "Luxe.Co New York Fashion Forum" in Midtown Manhattan, New York from 1:00 pm to 6:30 pm on September 8th, 2017 (EST). Aiming to connect global fashion innovation forces, Luxe.Co drew the future of China's fashion industry, together with industry leaders in fashion, finance, and technology from China and the U.S. at the forum.
The first panel discussion focuses on cross-border investment and M&A in the fashion industry. All panelists have extensive experiences in global fashion investment. Successful cases include Jason Wu, Derek Lam, Thom Browne, Gentle Monster, Farfetch, Moncler and etc. Panelists shared their experiences and strategies in luxury and fashion investment, and provided recommendations on financing and development strategies for start-up companies. Topics are as follows:
What can investors offer to brands?
Branding & conflict between investors and entrepreneurs
What are investors looking for in their investment decision?
For cross-border investment and M&A, what are the advantages of Chinese investors?
What is a fair evaluation?
What brand characteristics are favorable to investors?
Host: Alicia Yu, Founder & CEO of Luxe.Co, President of Orange Bay University
Panelists:
Jeacy Yan, Partner of IDG Capital
Joseph Lamastra, Founding Managing Partner of Sandbridge Capital
Cliff Moskowitz, Co-Founder and President of InterLuxe
Richard Chen, CEO of Yifei Investment Holdings & HPR Capital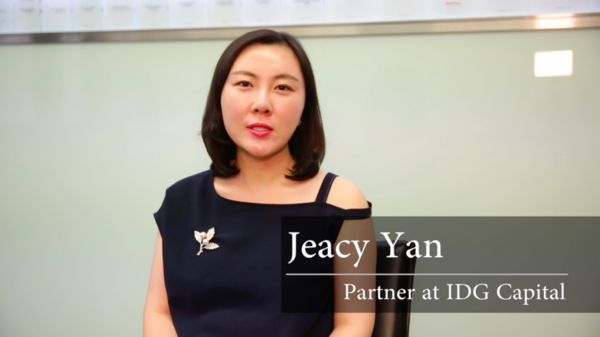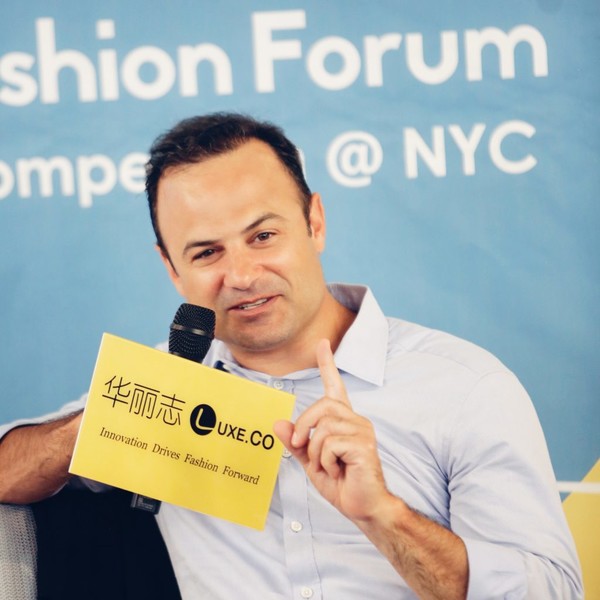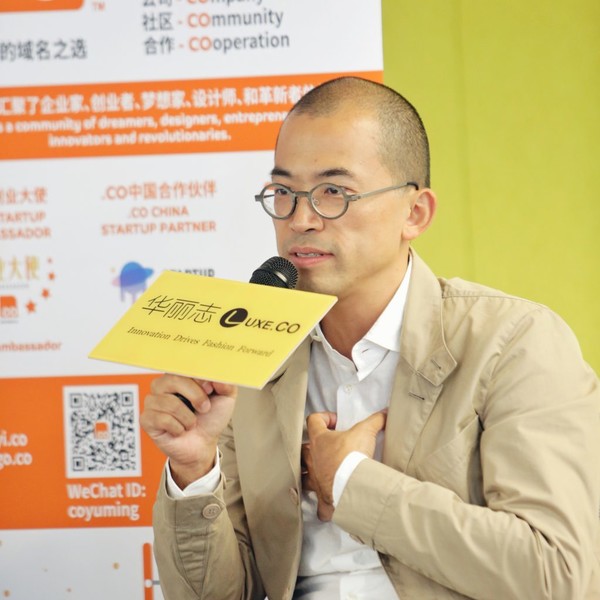 Alicia: Hello everyone. One of panelists today, Ms. Jeacy Yan can't join us because of company offsite. But she recorded a video for us, which we will show shortly. Welcome everyone to Luxe.Co's New York Fashion Forum penal discussion in Cross-Border Investment and M&A in the fashion industry. Let's start the discussion by introducing yourself, your experience and your latest project in fashion investment.
Joseph: I started my career as an attorney many years ago. One of my clients was Tommy Hilfiger. Tommy was a young designer at the time. We began to work together in 1990. From there we grew the business and eventually I left practicing law in 1998. We started an investment company and invested in all sorts of assets. But eventually we started to concentrate our investments in the apparel and fashion world.
In 2010, we created Sandbridge Capital, where we began to take on investors' money besides our own. We did eleven investments in Sandbridge Capital. We invested in Thom Browne, which is doing very well in China right now. We invested in Karl Lagerfeld, Tamara Mellon, BONOBOS and Farfetch, which has been a really good investment for us. All together we have eleven investments. We also invested in Derek Lam, who is, you may not know, a very talented New York based Chinese American and used to work for Michael Kors.
Our specialty is to find up-and-coming brands, invest capital in those brands, and help them grow to be global brands. Hopefully some day they will have stores in New York, Rio, Dublin, London and all around the world. We have now completed our first fund and we are on our second fund. We just continue to raise capital for that fund and we are looking at about five to six investments right now.
Cliff: I started my career as a private equity investor. I worked as a private equity investor for the last seventeen years here in New York. About three years ago, we started a platform called InterLuxe to invest in luxury fashion apparel and retail brands.
We have a thesis that there are a lot of talented entrepreneurs and designers who just need two things to really accelerate the growth of their business. One is access to capital. The second is a little bit of strategic and operational guidance and support. A lot of folks that run fashion brands are very talented creative folks, but do not necessarily have the kind of business background or that type of training. So as their businesses grow, they need that type of support.
Three years ago, it has been our first investment in Jason Wu, a luxury womenswear fashion designer. Two years ago, it has been our second investment in a brand called A.L.C., which is an advanced contemporary brand head-quartered in Los Angeles. A few months ago, we made our third investment in MACKAGE, which sells outerwear, competitor to Moncler and Canada Goose. They are headquartered in Montreal.
We typically make investments between 10 to 15 million dollars equity on the low end and range to about 200 million dollars. We are looking for exciting businesses that have great growth opportunities and multiple categories that can grow outside of the U.S. We are looking to partner with talented entrepreneurs' and designers' management teams.
Richard: I run both my family office as well as my fund called HPR Capital, investing in China, the U.S. and Europe. Three and half years ago, Farfetch wanted to enter the China market and sought for my help. I bought it at a similar-to-Series-C price. That was my investment in the fashion world. My family office invested around Series C. We invested again with Joseph, and we doubled in a year. The company is doing very well, and probably will goes to IPO next year. We are looking at media-related in the fashion, as well as other infrastructure. Most of the brands (particularly online brands) in America today use a logistics company called FlexPort. I invested in Series A. We support every brand in America, like Warby Parker and etc., providing trade finance and insurance services. It is an entire package for the business.
Jeacy: Hi everyone, I am Jeacy Yan, partner of IDG Capital. I joined the company in 2008. Since then, I have been focusing on consumer investments. Thank you, Yu Yan for inviting me to attend the event in New York. I love the city very much and I spent a year in New York back in 2004. Unfortunately, I could attend the event in person because of my company's offsite.
Firstly, I want to briefly introduce our company. IDG Capital entered China in 1993. We have expanded from VC firm to VC investment, M&A and industry investments. The sectors we cover include T&T, Consumer, health care, media, new energy, travel sites and etc. For consumer investments, we invested in consumer brands both in domestically and internationally.
In the future, we think the two key elements for fashion brands are design and technology. For example, the brand we just invested in this June, Gentle Monster is a Korean eyewear brand. It is a perfect combination of design and technology in space and products. They used the recent AI technology on new product design. We are looking forward to the products next season. Another example is Magmode, a menswear designer platform. It applies the most recent fabric technology in menswear design. Also, they want to have a vertical magazine concept in the retail space using the recent technology.
We really think in the future, fashion brands are not only about product and concept, but also about design and technology, and how to combine design and technology perfectly. Another good example is that together with China Everbrite in the U.S., we invested in an American earphone brand Buttons. It is a brand co-founded by Will.I.Am, one of the singers from the hip-hop group Black Eyed Peas. He funded Beats together with Dr. Dre. We think there is a blank space in fashion earphones. Combing fashion design, and applying the new AI technology to earphones, we can make new products that do not exist in the market.
We invested in the apparel companies and formed China joint venture with apparel companies in China. We help them set up the team in China, and expand the brand in China. That not only applies to fashion brands, but also applies to fashion e-commerce websites. We invested in Farfetch and Wish last year. I think in e-commerce it is obvious that in the future, we can use AI technology and big data technology to provide tailor-made personalized services to every single customer and to improve efficiency and customer experiences.
For our overseas investment strategy, we focus on consumer brands and e-commerce companies that have "China Angle", which are companies that we can help expand quickly in China. We invested in Moncler in 2011. The company got listed in 2013. To help them expand in China, we helped the company hiring people, and introduced them to major media companies, prime department store managers and key celebrities.
We invested in Farfetch last year. We helped them get government approval to move their server from Hong Kong to Mainland China. Therefore, their website speed can improve dramatically. We also helped them set up China teams and define their China strategy. We just introduced them some potential strategic partners in China, and helped them to form the strategic partnership with JD.com in this June. That helped the company developing further in China, in terms of financing, logistics, supply chain and etc.
My last example is Gentle Monster. We invested in the company in this June as well. We introduced them to major department store managers and top brand managers in China, and helped them decide their marketing strategy in China.
For overseas investment, we look at a few hundred deals in Europe, the US, Korea and Japan. But we only invested in a few. Our key focus is China Angle, overseas deals with China Angle that we can create value. It can be a minority or majority investment in the company or we can form a joint venture or we can be a shareholder of the company alone. The deal structure is very flexible. We have investments in the companies for Moncler, Farfetch, Wish and Gentle Monster. We had China Joint Venture with Evisu alone. We have investment in the company as well as joint venture in the earphone company Buttons. WE have the experience and track record in all these kinds of deal structures and various business models. We look forward to meeting more brilliant entrepreneurs and working together with top entrepreneurs to build a great fashion brand company or fashion e-commerce company worldwide.
1. What can Investors Offer to Brands?
Alicia: For designer brands, some never get any external investment, like Giorgio Armani, and some are very well capitalized, like Michael Kors. In your opinion, what can investors do to transform a family business to a commercial business? What kinds of advantages and power can investors infuse and take a family business to the next level?
Joseph: I think in this business, it is important that you get your initial investors. They know some things about the business or have the experience in the business. Because if they just give you the money, you may not be accomplishing everything you can accomplish. I would recommend, if it possible, to find investors who have been in the business before and can add value to the business in addition to just capital.
Cliff: Joseph has a good point. All three businesses we invested in were 100% family owned prior to us making our investments. Mackage was owned by the Aritzia family. It was four brothers who started the company fifteen years ago. A.L.C. was owned by the Andrea Lieberman. She is the "AL" of A.L.C. Jason Wu was obviously owned by Jason.
In all of the three businesses, they seem to have the same challenges. We tried to add our understanding of the business, which makes it much easier for us to work with them and add value to their business, helping them transform from family businesses to more commercial businesses.
Let's take Jason as an example. he was 24 years old when he started the business. He had never really worked at a real company before he started. He was a terrific guy and he was a hard worker. He has been an incredible talented fashion designer. But if you ask him to go higher a CFO, that would be hard for him to interview. It will be hard for him to identify candidates to interview or candidates to choose the right person. He hasn't any finance or accounting experiences. He does not understand that sort of stuff, when it comes to hiring the right people, helping them build and stick to the budget, and figure out how much we can afford to open up new stores and what kind of payback we need to get on the new stores, as well as any type of financial analysis, building up management teams and dealing with banks. These are all things that small family owned companies who never have to do. We can't help Jason to design better dresses and we are not going to try. But we can help them do things like that, so that he can focus on what he is best at. He can take out everything else and not worry about it. So that's what we are really trying to do with our three family-owned businesses that we invested in. It allows them to focus on what they are best at and helps them the things they are not as good as at.
Alicia: Richard, you can also tell, from the angle of China Market, what you have observed in your working with talents in the creative world. Some of them may not want to be big companies. They want to be in control.
Richard: Generally speaking, we look at all sorts of brands. We focus mainly on the U.S. and Europe, as well as China. We are not professional like Joseph and Cliff. We only look at internet brands. In internet brands, the best brands are all in the UK, ASOS, Missguided and so on. In the U.S., there are a lot of people trying to create online brands, and no one has been as successful as ASOS yet. China and Europe were learning as well. Most people think that building brands is easy. it is not easy at all actually. They think they can just produce a bunch of stuff and sell them. Most of the brands do not have their soul and brand identity. When they move to scale, it is very hard. All of the brands Joseph and Cliff invested have kind of history or sort of talented designers, or some kind of U.S. strategy behind it. Unfortunately, among the brands that we are looking at online today, very few of them have that competitiveness. Entrepreneurs selling stuff online but they have no clue about it. Everybody is looking very successful, but they are losing a lot of money. Most of the online companies don't have the competitiveness. They don't understand how hard it is to build a brand. That's what we have experienced. We have looked at a lot of brands. Very few of them in the U.S. or Europe have actually made it. China is even far behind. That's our experience for online brands.
2. Branding & Conflict between Investors and Entrepreneurs
Alicia: Building a brand is a long process. Luxury brands was built with generations and time. Jeacy's investment accelerated the process of brand building. Usually investors want to see return in a short period of time. How do you see the conflict?
Joseph: I think the investment is a good thing. It is rarely a negative thing. Because most companies, most brands are in real need of capital. They need a lot of them. Usually they need more than they can get. I think recently, five to ten years particularly, we have seen a lot of competition for new brands to be recognized and get noticed. It is the use of celebrities. The brands are more and more utilizing celebrities to promote their brands or get noticed in the first place. Brands are spending a lot of money on the top actresses and singers of the world to endorse their brands. For example, for the Tommy Hilfiger world, there is the collaboration with Gigi Hadid. That worked very well and brought a lot of younger people to the brand that had been there. It got a lot of variety and free press and a lot of editorials in magazines. I think capital is generally a very good thing.
Cliff: Building a brand used to take a really long time. If you go back to the time when Tommy started and guys like Ralph Lauren, they spent 10 years before anybody knew who they were. These days, because of the internet and social media, if you get lucky, you can build a brand faster. But having capital really helps accelerate the process. Generally speaking, it is a good thing.
Can it be negative? Sure. I was late today because I came from Jason Wu's fashion show, which was all the way in Downtown. You know I am a finance guy and an investor. I am not going to tell you how much we spent on fashion shows, but whatever you think it is, it is more. It is really painful for me. It is hard for me to think about how much money we spent on this one event, which lasts about half an hour and then it is done. But it is very important to building brands. It is an important vehicle for the brand to get press and PR. We have Gigi Hadid and her younger sister Bella who walked on the show. There were a bunch of celebrities there. So, there are a lot of great stuff that comes out of that. But if don't find the right investor, they may not appreciate the importance of doing brand building activities like that. I have to give credit to the people like Jason for teaching me how important that stuff is. It still gives me a little bit of heart burn, but I think in the long run, brand building is incredibly important and having capital helps.
Richard: My experience is that building brands is a long-term process. It is a tough road for entrepreneurs to take. People like us, venture capital investors, want brands to grow continuously. We saw internet brands today grow really fast, but only to a certain point. They cannot grow anymore, because they are lack of soul, and don't have core value of the brands. Building a brand does take time and patience. I think a lot of venture capital investors today and most of the internet brands don't understand how tough it is to build a brand and how long it takes. Some young entrepreneurs don't know either. There are two sets of brand building, the real brands like Joseph and Cliff invested, and online brands. If you really want to build the brand, go to the traditional brand building which takes a lot of time, patience and capital. Internet brands can grow with venture capital's help to a certain point and then they finish. Most of internet brands are like that. There is a ceiling. That's why it is really tough to build the brand.
Cliff: There are stories like Warby Parker and BONOBOs, which have been fantastically successful. But in a way, they set unrealistic expectation for entrepreneurs and investors. It is really not realistic to build a brand that quickly and to grow that fast. It probably does not make sense to create a business plan to require that type of growth. As Richard said, brand building takes a long time. You cannot look at companies like Warby Parker and said that they did it in five to six years and I can do that too. You will end up spending tens of millions of dollars or more with no guarantee of success. It is important to have a more conservative, slower-paced growth if you really want to build the brand, and to rely on outside capital as little as possible if you are entrepreneurs. If you don't want to rely on somebody else to give you the money to stay in business. All those stories are terrific. I went college with the founders of BONOBOs and am a good friend with the founder of Warby Parker. Those guys are great and their stories are amazing. But those are not the most realistic examples if you are trying to build a brand.
Joseph: One of the words that we liked to use when we meet young people starting brands or new companies, is often, authenticity. Building the authenticity of the brand, is sort of the lasting power all the time. It's easy to say, but hard to do. If you are entrepreneurs, and you want to build the brand, I think you have to think of things like that, in terms of what you are doing, branding, materials and the way you conduct the business. Even regarding to Bonobos and Warby Parker, all of them eventually have built stores. I think they did that partly to get a little better connection with consumers and to have that authenticity, customer service and etc. You get much more face-to-face than just online business.
3. What are Investors Looking for in Their Investment Decision?
Alicia: There are so many brands out there. What are you looking for when making serious investment?
Joseph: Just to give an example, we invested in 11 companies in our fund. We probably have looked about 300 companies. To answer your question how we decide and narrow down from 300 to 11, our main criteria is the management. Whether we believe the entrepreneurs have the ability to be a business person as well as an entrepreneur in terms of artist or fashion. We really place a lot of emphasis on the management team. If there are holes in the management team, we have to be confident that we can fill those holes with people we know or people we know we can find. Generally, that's our number one criteria.
Cliff: That's the most important criteria. I'd rather back a great team that comes with a so-so business, than a so-so team with great business. In terms of brand and the importance of that in making investment, we have some brands on the opposite end of the spectrum. Jason Wu on one end, is a globally recognized brand and people in fashion know him. Its business is, to be honest, much smaller in the U.S. than you can think. The business is smaller than the brand. On the other end of the spectrum is Mackage. I don't think many people know about the brand. That's a 100 million dollar plus business, much bigger business than anybody realize. You can find many attractive opportunities in all sorts of things. Before Jason Wu, there is an opportunity to leverage his brand and expand the business to different product categories, to offer still luxury but lower priced items that are more commercial and more available to people. There is a chance to grow the business internationally. That's something he has never done because he has the brand awareness. With Mackage, our challenge is a bit different, we have a big, healthy and profitable growing business. Our challenge now is to tell the world the story of that brand. We have to do some brand building, even though it is already a big business. They've grown into a big profitable company because they have really terrific products. Our challenge now is to help educate the consumers about the brand and that's equally as tough as we are trying to do with Jason Wu.
Richard: For online business, there is a big trend in the U.S. and Europe that the disposable income for young people has been shrinking. They still want to have certain lifestyle and have the brand identity. Therefore, there are waves of online brands born for that reason. Some online brands in America resonate with the young millennial people, and meet their characteristics, with value for money, unique selling proposition, brand identity and superb founders. Those are the brands investors are looking for.
4. For Cross-Border Investment and M&A, What are the Advantages of Chinese Investors?
Alicia: Cross-border investment is a hot topic. Overseas brands are interested in introducing Chinese investors. Chinese investors are interested in investing in global brands. What do you think global brands are looking for or expecting the Chinese investors / partners to offer in general?
Joseph: We use Tommy Hilfiger as an example again, Silas Chow was an initial investor back in the 1980s. Ahead of time, there were not many Chinese investors in the U.S. At that time, Tommy was just looking for someone to back him. As it turned out, it was an incredible partnership they had, partly because, in that particular case, Silas chow's family owned South Ocean, which was a big production facility in China. I think it really helped Tommy in particular. Today I think there are a lot of interest for Chinese investment. Some people believe that Chinese could pay more to coming to the market. I think some people are wrongfully looking for that. There are better ways to do it by approaching partners that can add value to the business, whether they can use for brand distribution in China, or they can introduce you to the right partners or they are great partners themselves. That's what I would suggest. I know for us, when we look for co-partners in our investment, we are trying to find partners that can bring these. Particularly in China, into the big China market, you get to know what you are doing, otherwise you are going to get lost in the shuffle.
Cliff: We have not really talked about getting the Chinese co-investors or investors for our first three or four years. In the last couple of months, we have been talking a lot and it becomes something we are interested in. I think we feel like we have very good knowledge of the U.S. fashion market. We have been able to help and add value to our three companies here in the U.S. But the truth is we don't really have any knowledge of the markets in Asia. I have been to Beijing and Shanghai once or twice. Recently I was there for a few days. That definitely does not make me anything close to an expert in those markets. We have been talking about in the last few months and we actually love to find somebody that partners with us, even it is a small investment. Because that person can help us understand local laws and regulations, and local markets. It's enough to know whether to open stores in Shanghai. You want to know where in Shanghai. Not just the neighborhood, you want to know the street. You need somebody who has the experience that on the ground. You need somebody who can help with the distribution and manufacturing or help introduce to PR and media relationships. These are just what we cannot do from New York. Even we have somebody like Jason who speaks the language and grew up in China, we are still not able to do it on our own. So, in the last couple of months, we start talking about whether it makes sense to bring in Chinese investors. It is kind of a minority partner to investor alongside with us. If we can find the right partner, we'd love to do it. If not, we will keep going.
Richard: I speak from both sides. Let's use Farfetch as an example, I invested in Farfetch first and again with IDG capital a bit later. Then we got connected with JD.com. I can give you the rationale behind the Farfetch and JD partnership. Actually, Farfetch does not need the money. We have enough money at the bank account. It is a company with cash flow positive. The only reason that we took JD's money is to utilize JD's resources. We can use JD's financing arm. Young people in China today can pay installments. If they like a Gucci bag, they can pay part of the whole amount first. We can also use JD's delivery and logistics system. Now if you buy a Gucci bag in Shanghai. The bag will be delivered to your office or your home in 90 minutes. As well, we can use JD's marketing network and database. That's something that we don't have. Farfetch can do their own business in China and get there slowly. But with JD's help, we can accelerate the entire process. that's the reason why we chose JD. We also have a LP, a big retailer in China, called SeptWolves, investing in the brand and platform, and buy the brand. Chinese companies will do it step by step, starting from the investment and then move to joint ventures and so on. Today there is a big demand for China to buy and invest in brands. Traditional retailers have the money and distribution channels. But their brands are getting old, Young people consider them as old brands. Young consumers in China are the same as American. They have the same brands, same music and same TV shows, exactly the same. Chinese investors are craving for new brands. They have to invest and buy brands. Clients keep asking me that what brands they can buy except Chinese brands. There is a big demand. They can offer the money, distribution channels and manufacturing facilities. Those are what Chinese companies can offer.
Joseph: Richard Liu was on our advisory board, JD.com has been an investor of our fund. We specifically sought them out to help us understand the consumer in China better. That has been helpful for us. We are now looking more on the social media side, trying to understand how brands can leverage WeChat, Weibo and things like that. We can also understand in the future how people would shop, which is changing.
5. What is a Fair Evaluation?
 Alicia Yu: It is interesting that Joseph mentioned earlier that some overseas brands believed that Chinese could pay more to coming to the market. Some of them do, because they are lack of information or transparency. Recently those big global brands' evaluation has been much higher, how do you view the trend and what is a fair evaluation?
Joseph: Every case is different of course. But just in general, in the last year or two, there has been a decrease in the number of luxury brands available. What happens because of that is that the multiple has risen dramatically. Jimmy Choo as an example, Jimmy Choo was purchased at about 17 times EBITA. Another brand was purchased at 18 times EBITA (probably 4 times of sales). These two acquisitions were particularly high, which started to set a tone. We have Thom Browne, which has been growing very rapidly. We are constantly getting inquiries whether we want to sell. The market people asked us how the price goes. We realized that it is a lack of luxury brands that are available for sale. So, when one does come up in this environment, the price goes very high. That could change quickly. Markets go up and down, multiples go up and down. But if you are looking at where we are today, that's it.
Cliff: I personally love hearing stories that brands sell for 17 or 18 times of EBITA. I hope that lasts forever. I rather be a seller in that market than a buyer. Evaluation is, as Joseph said, case by case. It is really hard to give specific guidance. I think you are coming about the consolidation in the U.S., and some groups purchase more than one companies. That's a little bit what Interluxe was meant to be. We are not really a traditional project. We are founded to be a holding company that owns multiple brands, we share some resources across our brands. We have a small finance accounting department that shares, we have a little digital marketing for e-commerce that shares across the brands. I think it allows smaller businesses to attract higher-talented people and allows smaller companies to afford those people. They can split their salaries across two or three companies, where they may not be able to afford on their own. I personally think that will happen more and more. One of the reasons because it does a value to get better people. The other reason because it is a tough business. If you are a brand, you can save a few hundred thousand dollars here and there, because you are part of a parent company sharing resources. That money can really help that out. You can use those dollars to invest in your e-commerce or stores or developing your product lines. Our three businesses are not fully integrated. They have their own design teams and their own sales teams. They don't share fabrics and they don't necessarily share manufacturing partners. But I do think you will see brands like Coach and Michael Kors doing more acquisitions and trying to realize more synergy, because it is really a very tough business to succeed in. If you have that synergy, that gives you some type of competitive advantages.
Richard: In terms of evaluation, Joseph talked about four times. Four times applies to brands with many product categories, including shoes, glasses and etc. But most online brands only have one product and one category. The highest multiple this year was Allbirds. Allbirds was traded at five times of sales. Allbirds is only one style of shoes, wool sneakers. They are growing really fast. But the problem is that not many brands are selling at five times and it is getting harder and harder. That's the problem of online brands. They can be one trick pony. The brands Joseph talked about span across many product categories, which is much more diverse. So, four times is expensive, but still justifiable compared to online brands evaluation.
6. What Brand Characteristics are Favorable to Investors?
Alicia: Regardless of your own portfolio, when you look at luxury and fashion brands, what brand characteristics are favorable to you in general, in terms of product category or positioning and etc.?
Joseph: In terms of brands, we are looking for something that can potentially be global brands. But more importantly I think what we are looking for now is something probably in line with venture capitals. We are looking for technology, and how technology will influence the shopping of future. It is not easy to make that prediction. But we do think in general that technology, mobile phones and platforms like that will be the future of shopping. So that's one thing that we are working a lot of time on right now.
Cliff: We talk about that too. I think one thing Richard mentioned earlier that brands being able to expand into other categories. Thom Browne is a great example. I can picture Thom Browne selling menswear and womenswear, I can picture them selling eyewear, sunglasses, perfumes, handbags and backpacks. I can picture Thom Browne selling furniture. There are a lot of different things you can do with a brand like that. That's something still attractive to us. If we can find that without having to pay 17 or 18 times EBITA, or four times revenue, and we think there is a growth opportunity and a great team, that's the type of stuff we are excited about. That's kind of a big part of our thesis in Jason Wu. The business like Mackage or A.L.C. are different. They have healthy, growing, profitable and bigger business than we think. But A.L.C. did not have a website even six month ago. Their business is 100% based on department stores. The environment of department stores in the U.S. is terrible right now. It has been horrible for years, and it is probably getting worse. Yet somehow, they had a very healthy double-digit growth business just in that channel. We thought what if we can sell on the website and sell our products directly to consumers, so we did that six months ago. What if we can build our own stores, build our brand awareness and again establish more direct consumers presence? So, we opened our first store in New York in October and we are opening two new stores in L.A. next year. We thought there is the opportunity that we can grow the business out of it. We look at a lot of different things but ultimately it comes down to, in fashion as same as health care or anything else, you get to find a good team to back and you have to find absolutely terrific products. Because no matter how good your brand is, or how much money you put into it, if the products aren't good, you won't succeed. So good team, good product and fair price, with some type of growth opportunities are what we are looking for.
Richard: I think today online brands and offline brands can learn from each other. Most of the online brands grow from the e-commerce market and social media. They are very good at it. But in terms of building good products and building long-lasting products, with core value and soul, they are not good at it. Those traditional brands are good at it. So, they should learn from each other and combine in some ways. Having said that, I think one of things that is puzzling to me today is that the millennials have much shorter attention stamina. You look at some of the online brands for suitcase for example. There are five to ten of them. Young guys are switching around. It is the same thing with clothing, cashmere, eyewear and underwear products. So basically, in the U.S., there are a lot of small online brands for different reasons and different selling points. It becomes highly fragmented in all categories. We think the mega brands in old days, like Tommy Hilfiger or Michael Kors, will be harder and harder. We are also puzzled when we are going to see the next big brand. I don't know. That's why we are moving more and more towards platform. But the big problem of platform is that it takes away the sentiments of brands. The bigger Amazon or Farfetch become, the more prominence or the soul of the brands will be gone. So, the path changes dramatically. As investors, we have to cope with it. We have to pour more and more money to the brands, and hope consumers will resonate and keep coming back. But I think it is getting harder and harder.
Alicia: Thank you. I think we have covered the fashion and finance for now and the future. Thanks again Joseph, Cliff and Richard. It has been a great talk.