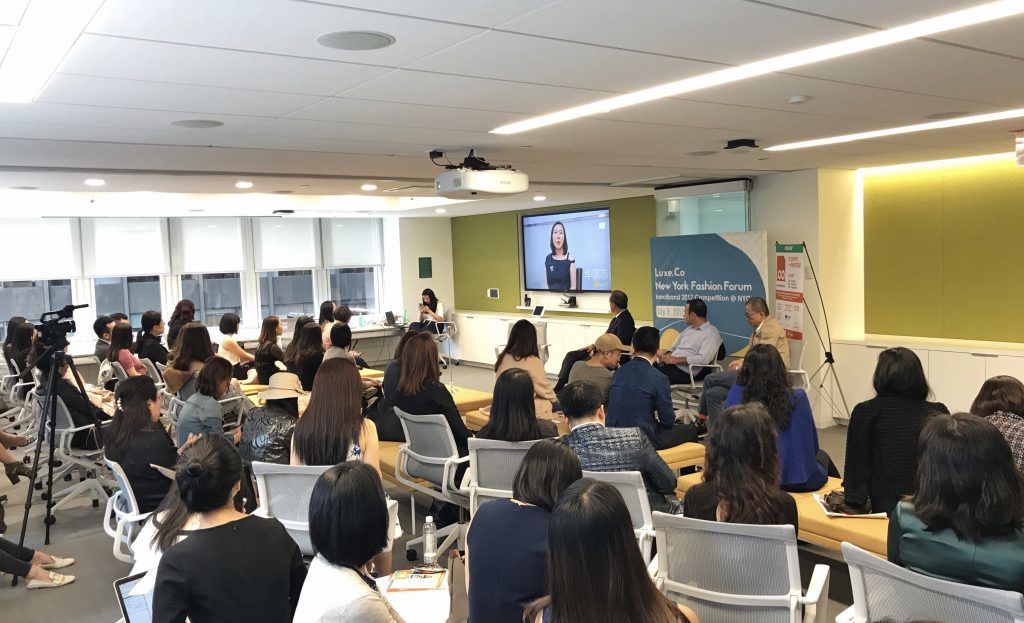 Luxe.Co is a unique combination of fashion and finance, as well as technology. Luxe.Co has been established since 2013, when the fashion industry in China was taking off. I, myself, have over 20-year experience in finance. When I crossed over to the fashion industry, I quickly identified the huge potentials in the Chinese fashion industry. Chinese people have long been passive consumers for foreign luxury and contemporary brands. Recently the Chinese consumer market has grown more and more mature, entrepreneurs and investors in China are increasingly paying attention to the emerging consumer industries with higher brand premiums.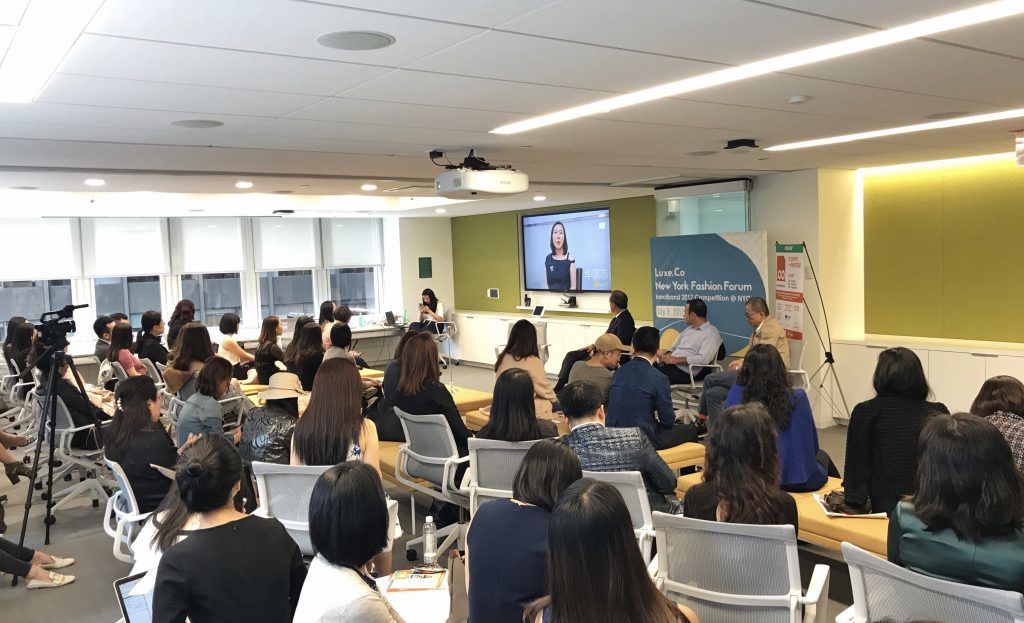 Luxe.Co is not limited to a visionary business media providing industry leaders with day-to-day information about fashion business, finance and technology innovation. We also manage various offline activities and superior business communities. For example, we have run Luxe.Co's InnoBrand Competition for three consecutive years. We are going to host its New York Section Competition later today. As well we organize a national fashion investment annual forum, which is the one and only in China. In addition, we operate numerous roadshows, symposiums and cross-over collaboration activities. Providing an efficient communication platform, we are bridging among entrepreneurs, enterprisers, and investors in the fashion and lifestyle industries.
We believe that fashion has no boundaries. Our efforts integrating these resources together should not just be about China but worldwide. Our English website (En.Luxe.Co) was launched in June this year. We will assist more overseas brands entering the Chinese market, and helping more Chinese brands expanding to overseas markets in the future.
Many foreign luxury brands focus their further development on the Chinese Market. This is not only because China has the largest population, but also because the new generation Chinese consumers stand at the forefront of fashion consumption. They are passionately embracing new brands, new ideas and new styles.
Emerging designers and entrepreneurs continue to provide consumers with latest fashion and lifestyle products, aiming the Chinese market and the world. In the upcoming New York Fashion Week, we will see over 20 Chinese brands presenting their official fashion shows here. I think that Chinese fashion brands may occupy more than half of the brands at New York Fashion Week in the future.
We believe that China is not only a big entity for consumption, but also an important player in building the new generation fashion brands. Investors will play an important role as well, hand-in-hand, empowering and accelerating the development of outstanding Chinese and overseas emerging brands.
We have seen a lot of interesting things happening recently. For example, the major consumer goods investment fund, L Catterton Asia announced yesterday that they invested in the Korean contemporary eyewear brand, Gentle Monster. One of our panelists today, Ms. Jeacy Yan from IDG Capital led the last round of the investment for Gentle Monster and took the brand to China, helping this Korean brand growing from a 200 million USD company to a one billion USD company.
I believe there will be more and more one billion USD fashion and lifestyle brands originated from China.
We have witnessed the enormous growth of local Chinese fashion brands. We are happy to see a lot of European and American brands have grained great growth momentum in China as well, not only for those biggest luxury brands, but also contemporary brands and lifestyle product brands. China is a huge market. Even niche brands have the opportunity to gain substantial customer base.
Between China and the US., there has been a long tradition of active and growing trade relationship, and culture and communication activities. I believe that in the future, we will have more brilliant cooperation in the fashion industry as well. There will be more and more Chinese investors coming to the U.S. for investment opportunities, and more and more Chinese designers coming to the U.S. entering the global market. Correspondingly, European and American brands will enter the Chinese market, keen to understand the rules of the market, and to find the right talents, capital and distribution channels.
In addition to Luxe.Co, we also have other products, for example, Fashion.VC, a unique online incubator to promote and accelerate the growth of fashion and lifestyle startups. As well, we established Orange Bay University, the world's first fashion business school plus entrepreneurship school, cultivating the entrepreneurial and investment talents in the fashion industry. Among our audience today, there are some of our first batch students from Orange Bay University coming from different parts of China. They will enjoy their classes in New York, including fashion shows, showrooms and visits to major fashion brand companies. They will have the opportunity to better understand the U.S. market, and to learn how to foster the communicate and collaboration between the two markets.
I believe that all of you at Luxe.Co's first international forum will witness a little history we make today in the Sino-US fashion and finance industries.
Both China and overseas markets have huge demand for talents, capital and right products. In the future, we will host more and more exciting international events to create a brand-new stage for global fashion entrepreneurs, innovators and enthusiastic investors. With more efficient and transparent communication, and more active cross-border business and investment activities, the fashion industry will transform from a traditional industry to a more modernized industry, embracing the power of entrepreneurship, innovation and capital.
Thank you!
Alicia Yu, Founder and CEO of Luxe.Co