Fashion, is a universal language, that resonates everywhere in the world. The fashion industry is one of the largest "sunrise industries" in China, generating unlimited opportunities for entrepreneurship, innovation and investment.
"Luxe.Co Global Fashion Innovation and Investment Forum 2019" was successfully held on April 12, 2019 in Beijing. Front-line industry leaders, entrepreneurs, investors, managers and designers gathered together to discuss the challenges and future trends in fashion innovative entrepreneurship and investment in China and across the globe. Various real-life case studies were presented from multi-angles, outlining the development path of fashion brands' creation, progress and evolution.
Chinese capital has increasingly paid attention to the fashion industry. Venture capital institutions have played a pivotal role in the growth of a new generation of fashion and lifestyle brands. How do investors find investment opportunities with great potentials in the competitive fashion industry? How do they discover outstanding entrepreneurs and teams, and help them build successful brands?
【Forum Topic】
Fashion Investment Practices and Insights
【Roundtable Guests】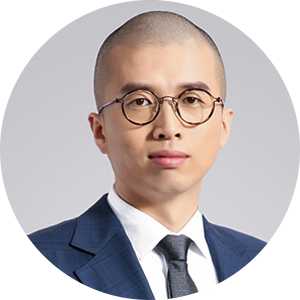 Guoxin Wei (魏国兴), Partner of Tiantu Capital
Mr. Guoxing Wei graduated with a master's degree in finance from Hong Kong University. He also holds a master's degree in management and bachelor's degrees in biology and economics from Peking University. Mr. Wei joined Tiantu Capital as an analyst in 2010 and has served as an investment manager, managing director, and partner. He focuses on the early-stage investment in new consumption, retail, and medical fields. He has led and participated investment projects including Pagoda (百果园) , Aihuishou (爱回收), Nai Xue's Tea (奈雪的茶), Cdfortis (微问诊), Distinct Healthcare (卓正医疗), Scent Library (气味图书馆), Yinmi Opticals (音米眼镜) , PPZNet (拍拍赚科技) and Tianyin Culture (天音互动). Mr. Wei is a guest lecturer at Orange Bay University.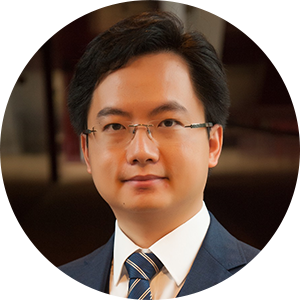 Zhenwei Guo (郭振炜), Vice President of Sequoia Capital China  
Mr. Zhengwei Guo is the Vice President of Sequoia Capital China. He is responsible for investments in developing-stages and the consumer industry. His projects include Pure Cotton (全棉时代), BABO (斑布纸业), Urban Rivivo and LOHO. Previously, he worked as a research analyst at China International Capital Corporation and a senior auditor at Deloitte. Mr. Guo holds an EMBA degree from China European International Business School and a bachelor's degree from Central University of Finance and Economics.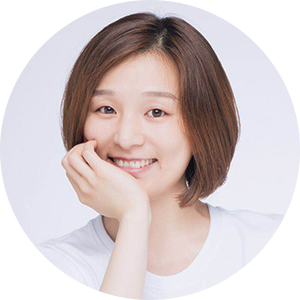 Xin Chang (常欣), Founding Partner of Borchid Capital
Borchid Capital is a cutting-edge venture capital institution in China, focusing on early-stage investments in the consumer goods industry and internet. The founding team are early investors in Pop Mart (泡泡玛特), Paipai (派派), Neiwai (内外), Pidan, Fanlai (饭来), Meijian (美间科技), Bifu (彼伏) and QK365 (青客公寓). Previously, Ms. Chang worked at Qifu Capital and Detong Capital. She holds a Master's degree in Journalism from University of Sheffield. She is also a guest lecturer at Orange Bay University.
【Roundtable Host】
Alicia Yu (余燕), Founder of Luxe.Co and President of Orange Bay University
---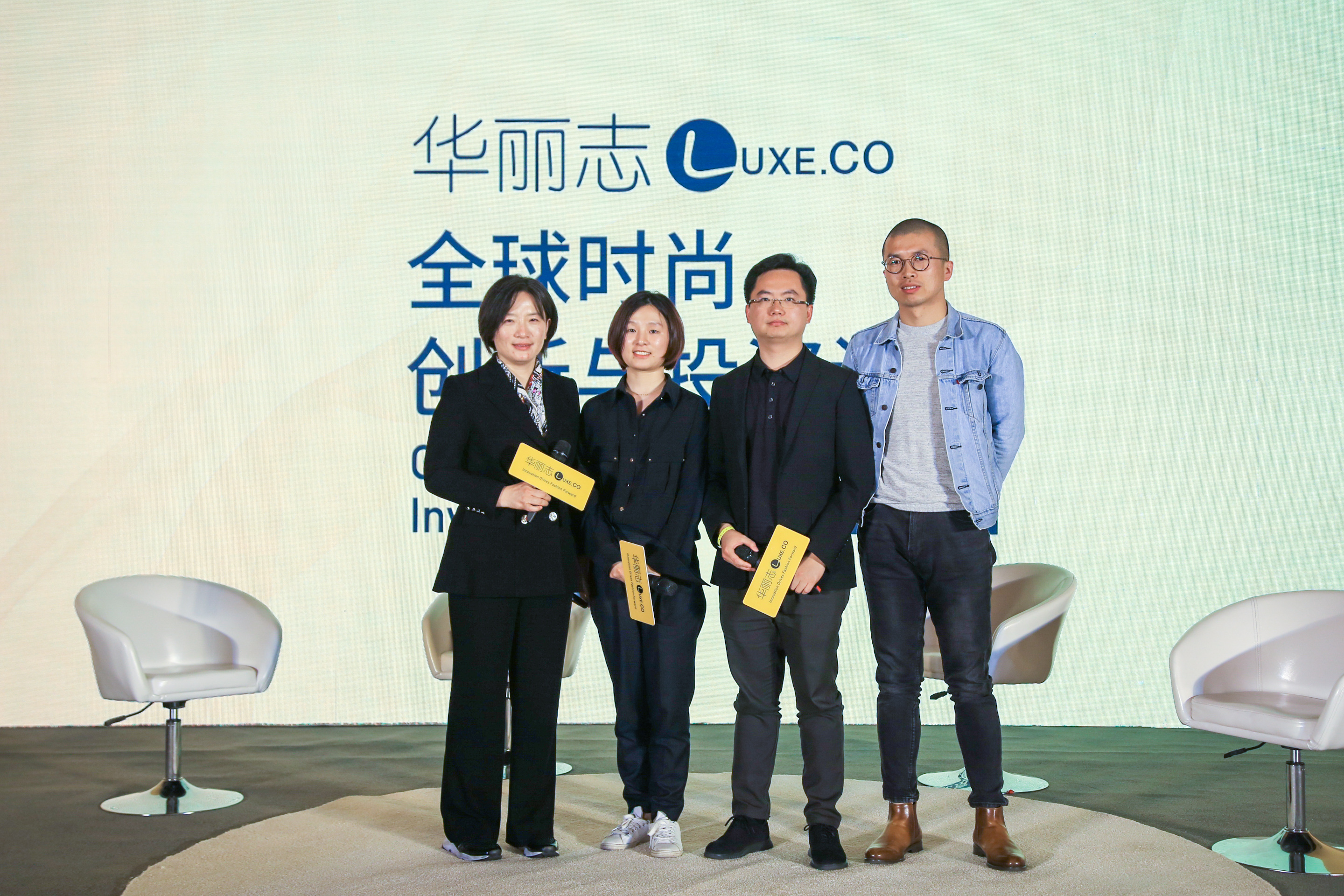 Alicia Yu: The fashion industry is often considered a "slow" industry because it takes time to establish a brand. What is the role of capital in this industry? Is capital a booster, a catalyst, or the "haste makes waste"? We have talked with many founders and investors. They all had different answers. What is the investment logic difference between the fashion industry and other industries? What are the key factors?
Wei: There's a saying that women's money is the easiest to earn. Fashion is the area where female consumers are most willing to spend money on. The vitality of the fashion industry is long-lasting, and the profit margin is also good. Therefore, we are optimistic about investment opportunities in the fashion industry. In recent years, a group of new entrepreneurs have emerged, who understand fashion and the needs of Chinese consumers. We have been looking for such projects in China for a while.
We have entered this industry quite early. We also invest in multiple stages, including angel round, venture capital or holding investment. We can accompany brands for a long time. On the other hand, we understand the pattern of brands' growth, therefore we have the patience and will not push brands to over-consume. Many people think that the investment cycle of the fashion industry is relatively long. But in the long run, the return is very good, no less than internet investment projects.
Guo: China's fashion industry has undergone tremendous changes in the past decade. Among all the consumer sub-sectors, it changed the most. In supply chain, Chinese companies' response speed is no less than other brands such as Zara. Distribution channels have also transformed. Brands are pursuing direct control over retail outlets and facing to consumers directly. The preference of Chinese consumers has changed as well, with higher request on design.
The apparel industry has had dramatic changes, which generated many opportunities. The current investment logic is definitely different from the past. We now have several investment ideas. One is called "One Head and One Tail".
"One Head" refers to China's leading apparel companies. They are leaders in the Chinese fashion industry. But in the global scale, they are still small compared to peers. Therefore, there is still great expanding capacity for these companies. "One Tail" means that the decentralization of China's consumer goods industry, which creates many opportunities for small segments. There are many innovative startups, which have many advantages that traditional leading companies do not have. This is one of the sections that we pay attention to right now.
Another concept is called "One In and One Out":
"One In" refers to the introduction of overseas brands to China. In the past, domestic companies were unable to introduce or cooperate with these overseas brands to China. However currently, there are many domestic companies have developed this capability. "One Out" refers to the expansion of Chinese companies abroad, such as Anta's acquisition of Arc'teryx and so on. I think this trend will grow faster in the future.
Finally, Sequoia also pays special attention to the changes that new technologies bring to this era, such as data-driven and intelligent driven sectors. With these technologies, companies will be able to lead their competitors in the next 5-10 years. Therefore, we will introduce companies that focus on technology applications to new entrepreneurs in the fashion industry. Open-minded companies will absorb and apply these technologies quickly.
Chang: We invest in early stages. It is not so much that we judge whether a project can be invested or not, but we wait for the perfect founder in a specific sector and then make the decision.
For example, we were analyzing the pet industry at the beginning of 2016. This industry was not popular at that time. Many people thought it was too early to invest in. But as a pet owner, I found that it was difficult to buy pet products with good qualities. Therefore, I knew that the market demand did exist. In 2016, we first met Wenfei Ma, founder & CEO of Pidan. After our conversation, I found that he was very obsessed with his products. At the same time, he had commercial sense and execution skills. We finally met a satisfied founder and then we made this investment.
Therefore, we have been looking at various fields, and have communicated with many fast-growing companies. But when it comes to the real investment, we still have to look at the founders.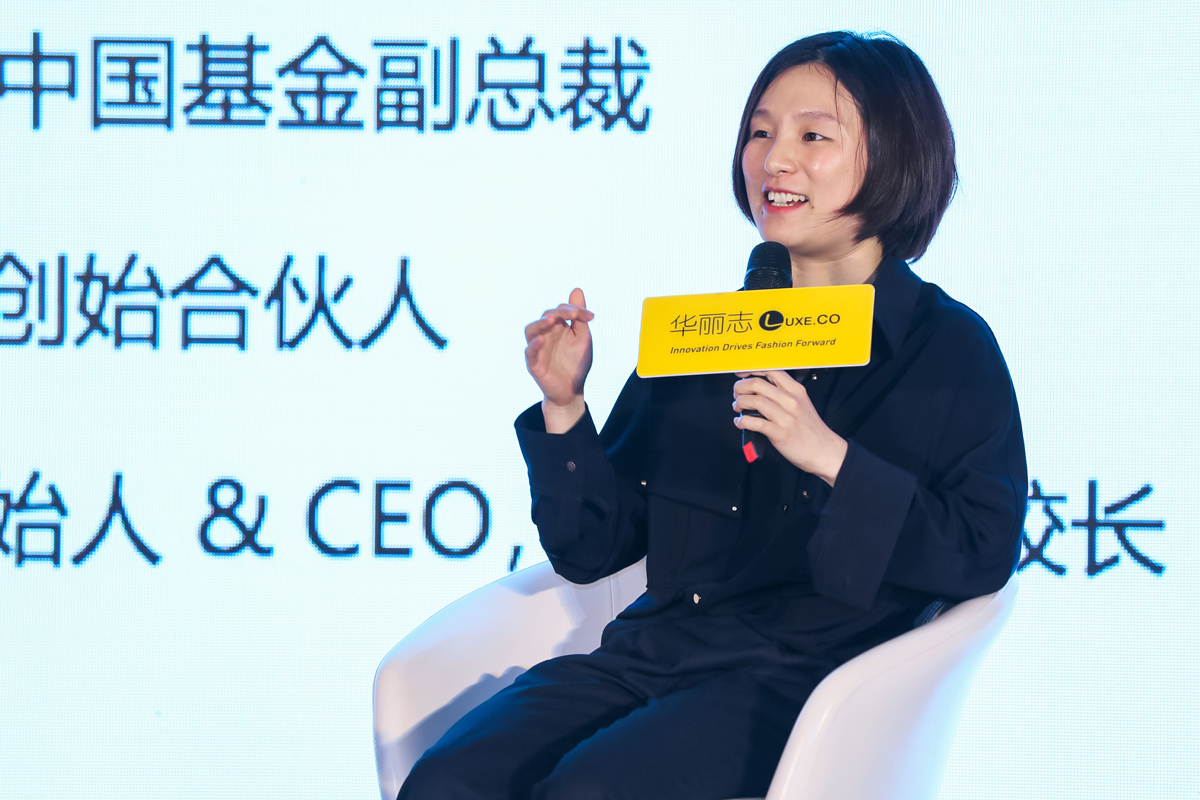 Yu: We all say that the key factor for early investment is founders. Among the founders in fashion industry you have communicated with, which qualities do successful founders possess?
Wei: First, a successful founder must have a very good aesthetic sense and creativity. It's most important to figure out whether the founders have true innovation ability and aesthetic sense. This is hard to judge. Of course, I have the same feelings with Ms. Chang. The successful founder must have obsession and in-depth studies in his field. It is important that brand founders are able to delve into his field.
The second is the understanding of the direction. The fashion industry can be tranquil with a sudden rise of a trend. It is important for successful founders to know the timing, capture the trend and concentrate. If founders are only obsessed with perfecting products but ignoring the trend, it is not ideal.
The third is to see whether the founder can combine creativity with business. A successful founder needs to have good ideas combined with commerce, which is very difficult. If there's a trade-off, we are more inclined to look for entrepreneurs who are truly innovative and can really make different products. After all, there is still a way to make up for lacking of commercial capabilities.
Guo: The mission of Sequoia Capital is to "help brave entrepreneurs to create legendary business". Our focus is on the founders who have dreams to build their own business. If you just want to do a business, you may not be our most suitable partner. The founder and their original intention of building the business are very important to us.
We can invest in all stages, from early stage to middle and later stages. The later development of a company is very challenging for founders. I have made a mistake previously. I used to use founders of mature companies as a model to find good founders of start-ups. This is actually wrong because it ignores the growth of founders.
When I look at an early project today, if the founder is particularly prominent in one area (for example, excellent operational skills or outstanding artistic ability), he is possible to get investments. But the founder must have an open mind and is willing to learn. In the four to five years after receiving investments, the founder still has the opportunity to learn new things and make progress. Also, they could develop their company from 50 to 500 people and learn how to manage them. Nobody knows how to manage 500 people from the first day.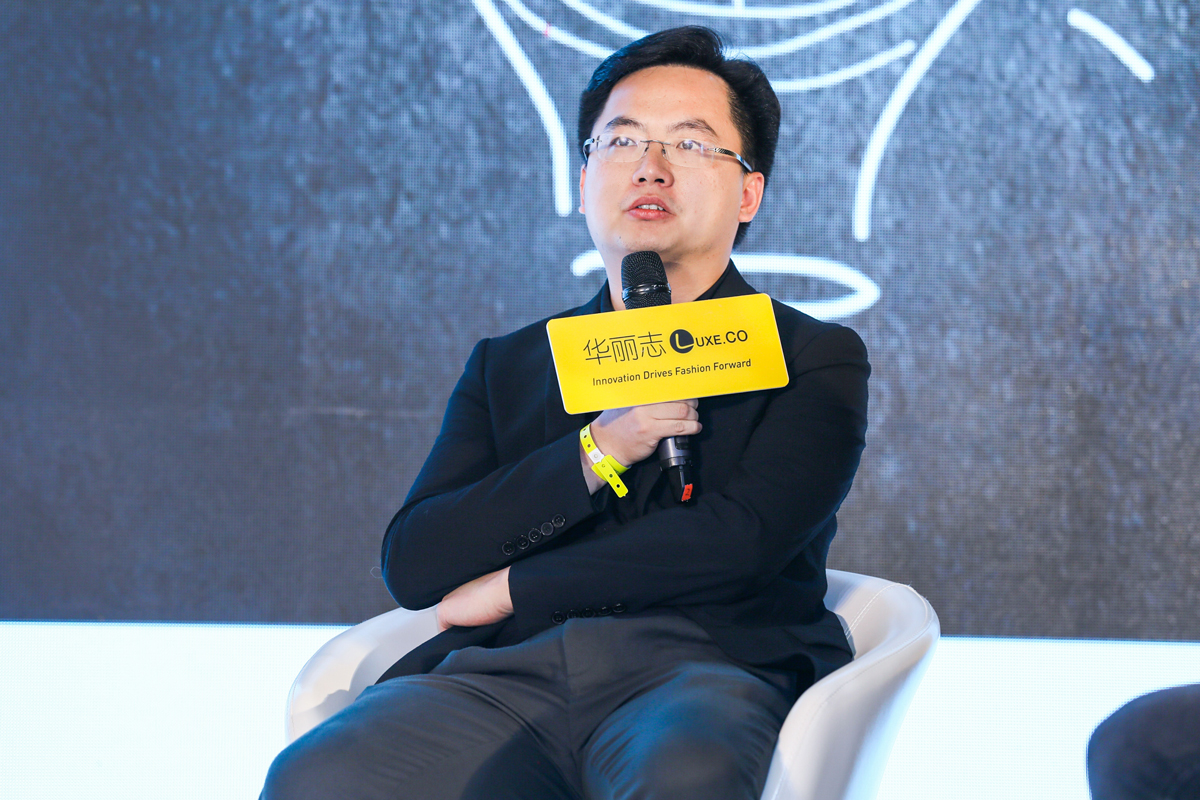 Yu: What kind of founders have this learning ability, and where does this learning ability come from? We have seen that many fashion brand founders are cross-industry entrepreneurs. Is it an advantage?
Chang: Yes. The founder of a high-end womenswear brand which we have invested, Xing Chen graduated from the architecture department of Tsinghua University. He can integrate traditional culture into fashion. In fact, if you only chat with a founder for two or three times, it is difficult to judge a person's learning ability. It is necessary to see whether the founder is open minded and willing to learn. It is very important that Mr. Chen can see other companies' advantages and learn from them.
Yu: You mentioned "obsession" earlier. Those who have obsession are usually very reluctant to be influenced by others. They think that if they learn from others and change themselves constantly, they will never be able develop their own unique personality. What do you think?
Chang: Actually, I think an entrepreneur in the fashion industry is like a novelist. It's not appropriate to exhibit all the content at once. Instead, he needs to present his story slowly. Another similar aspect is "devotion". Because it is a tough route and takes a long time. If you tell others' story or make up a story, you can't hold on for that long. In the end, you can only tell your own story, and talk about your own obsession, which is sustainable and help you to achieve your success.
Guo: Regarding to obsession or the contradiction between "obsession" and "open-minded", my conclusion is that there are actually two kinds of obsessions. One is the ignorant stubbornness, and the other is the obsession of pursuing the truth. A person with the obsession of pursuing the truth will always be open minded, because he must absorb all the information in order to achieve truth. Therefore, we will tend to invest in people who have obsession of the latter one. The former tends to react quick when his obsession is right in the short term. But it will be difficult for them to respond and adapt to changes form external environment.
Yu: In the broad category of fashion consumption, what do you think is the most promising sub-category?
Wei: We basically analyze and invest in all the sub-categories in the fashion industry. For example, apparel and perfume are very promising. I am also paying attention to technology-based industries that can empower the fashion industry solving inventory and efficiency issues. Theoretically, the overall operational efficiency of the fashion industry is still lower than that of Internet companies. Therefore, there is a lot of room for improvement. Now is the revolution for brands, with fast growth in every sub-category. It's the best time for us to make investment.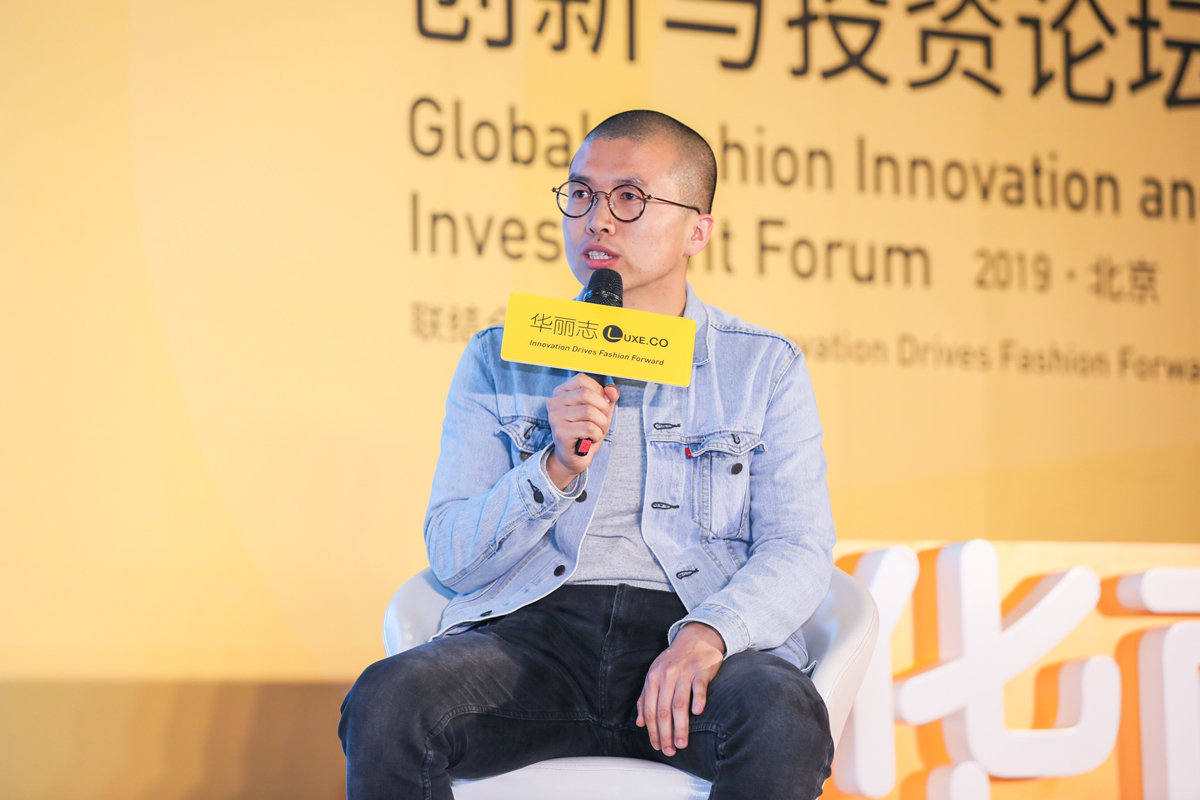 Guo: I also think that it is indeed an age full of opportunity. Because of the rise of e-commerce, current internet brands and their supply chain are much different from traditional brands. Therefore, I think that current Chinese brands have great opportunities to become the leading companies in China and around the world. In particular, our focus for this year are home furnishing, beauty care, fashion and pets.
Chang: I have invested in a skiing brand recently. Skiing is about lifestyle and training. It is also a family consumption. There are many income sources from the whole chain. Our focus for this year is on this kind of new lifestyle.
---
Photos from Luxe.Co
Chinese Reporter | Fan Jiang
English Editor | Aviva Li
---
Marketing and Business Cooperation, please email to contact@hualizhi.com