Fashion, is a universal language, that resonates everywhere in the world. The fashion industry is one of the largest "sunrise industries" in China, generating unlimited opportunities for entrepreneurship, innovation and investment.
"Luxe.Co Global Fashion Innovation and Investment Forum 2019" was successfully held on April 12, 2019 in Beijing. Front-line industry leaders, entrepreneurs, investors, managers and designers gathered together to discuss the challenges and future trends in fashion innovative entrepreneurship and investment in China and across the globe. Various real-life case studies were presented from multi-angles, outlining the development path of fashion brands' creation, progress and evolution.
---
At the opening speech, Alicia Yu presented "Top Ten Trends in Global Fashion Innovation and Investment in 2019":
Top luxury brands remain strong; niche brands continue expanding their scope
New multi-brand fashion groups are evolving quickly
"Unicorns" are emerging, while DTC (direct-to-consumer) Internet brands are growing
Female consciousness is awakening and male fashion consumption is rising; fast becoming the two important driving forces in the fashion industry
M&A in beauty care intensifies; "green" and "social media" become two keywords
"Cool / Black technology" continues expanding in fashion
Classic brands face challenges in upgrading brand recognition and management systems
High-end brands increasingly focus on supply chain management and integration
Fashion and culture interconnect even closer and become more "sensitive"
The purchasing power of Chinese luxury consumers continues to rise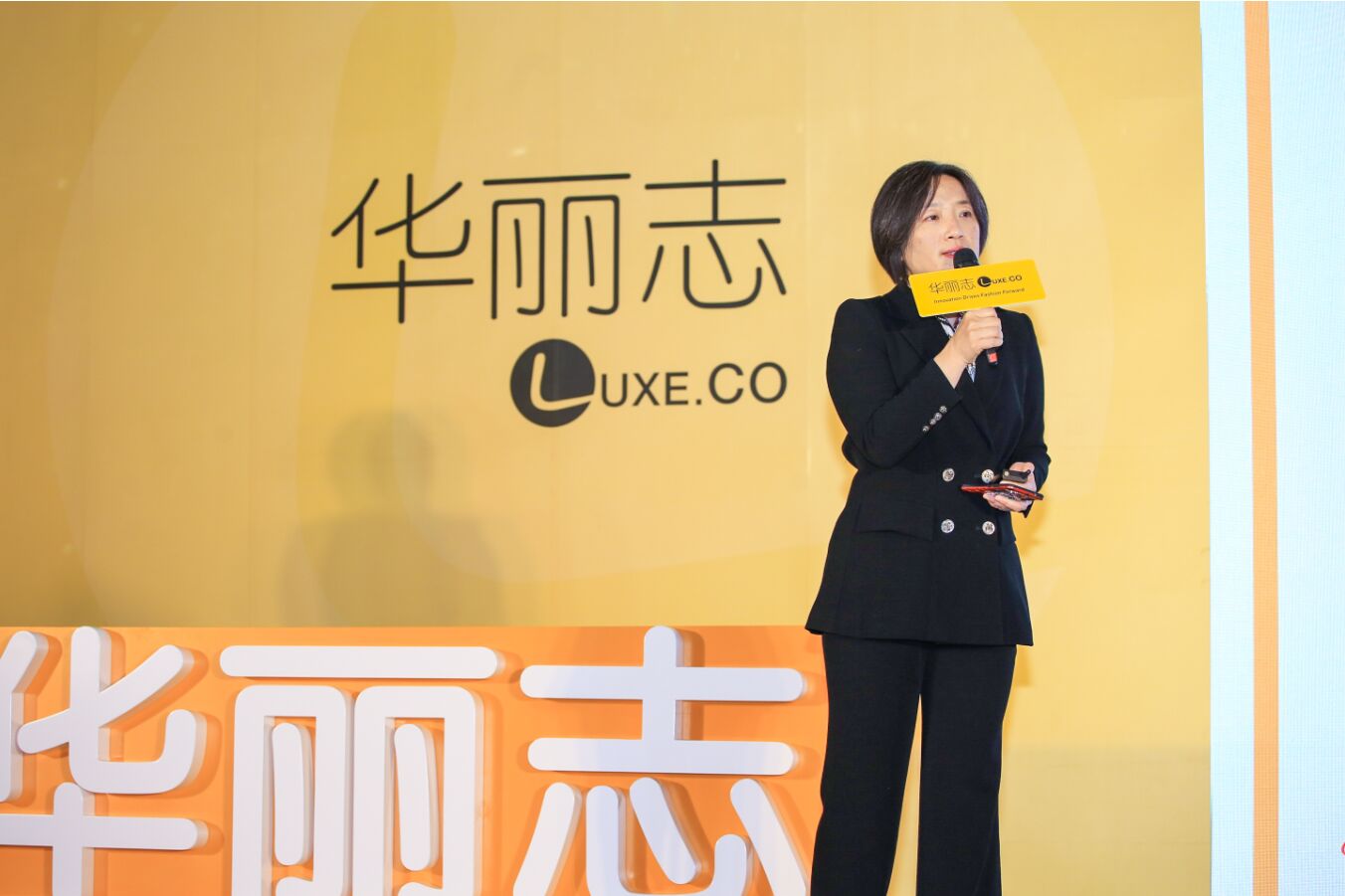 ---
1. Top luxury brands remain strong; niche brands continue expanding their scope
Since 2016, Luxe.Co has launched "Luxe.Co Luxury Index" to keep track of the stock performance of 22 most representative fashion companies. Over the past year, Luxe.Co Luxury Index has fallen by 6.4 percent due to the exchange rates and the decline of Chinese overseas luxury consumption. Although only 7 out of 22 stock prices increased, Luxe.Co has found that leading brands continued performing strong. The top six luxury stocks with the highest increase in 2018 are listed in the following graph.
Overall, luxury brands remain strong while niche brands continue expanding.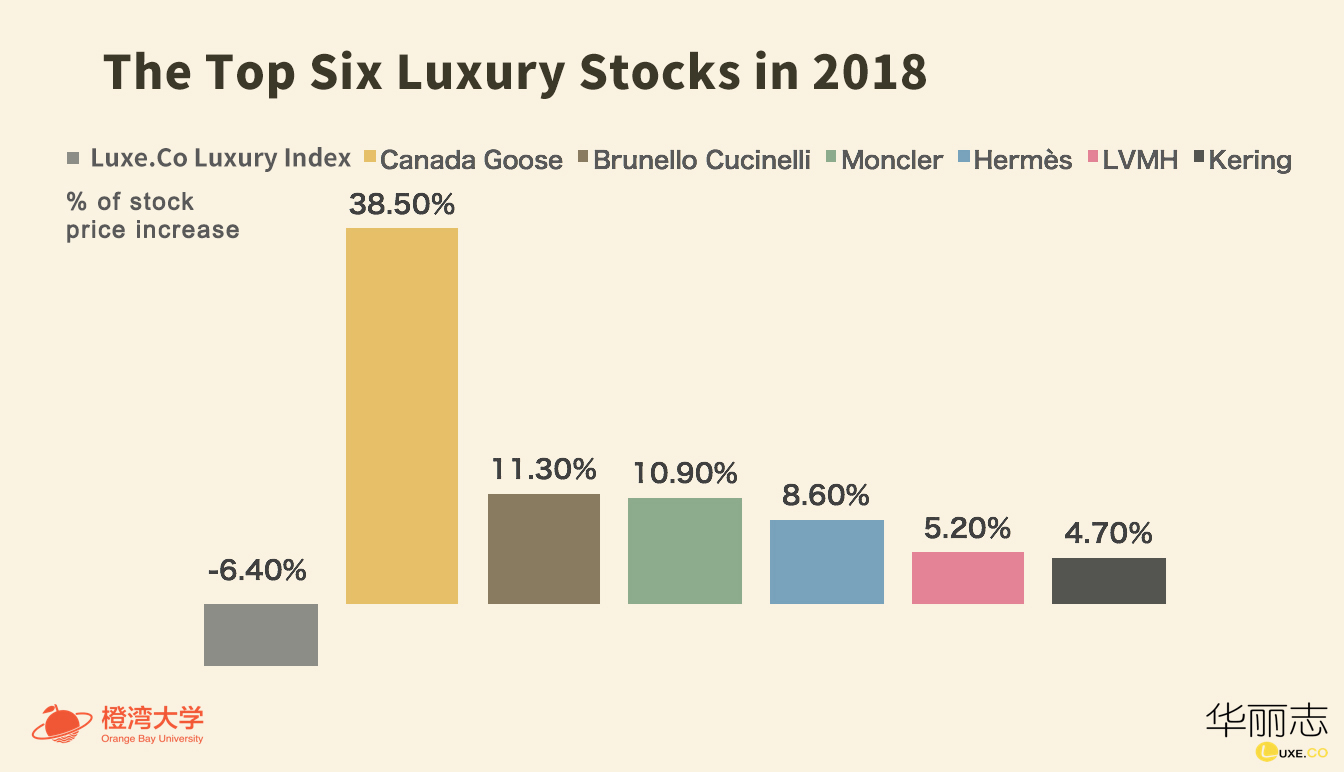 As the above graph shows, the top three luxury stocks with the highest increase are Canada Goose (Canadian high-end outdoor apparel brand), Brunello Cucinelli (Italian luxury cashmere apparel brand), and Moncler (Italian luxury down jacket brand). The top three luxury groups by market capitalization, LVMH, Hermes and Kering ranked right behind. In a complex and uncertain environment, multi-brand luxury groups and vertical niche brands would have stronger resistance capabilities.
In terms of brand matrix, the world's largest luxury group LVMH has 77 brands, covering apparel and leather goods, watches and jewelries, perfume and makeup, wine and spirits, boutique and retail. The flagship brand Louis Vuitton's sales is expected to exceed 10 billion euros.
The world's second largest luxury group Kering Group has been streamlining their business to establish a "pure luxury group". It covers jewelries, apparel, leather goods, watches and so on. As Kering's flagship brand, Gucci exceeded 8 billion euros in sales for the first time in 2018.
In terms of performance and market capitalization, the two luxury groups have had strong performance. LVMH's annual sales increased by 10% to 46.8 billion euros, and its operating profit increased by 21% to 10 billion euros. Its latest market capitalization has exceeded 170 billion euros. Kering Group's annual sales increased by 26% to 13.7 billion euros and its operating profit increased by 47% to 3.9 billion euros, with the current market capitalization of 67.1 billion euros.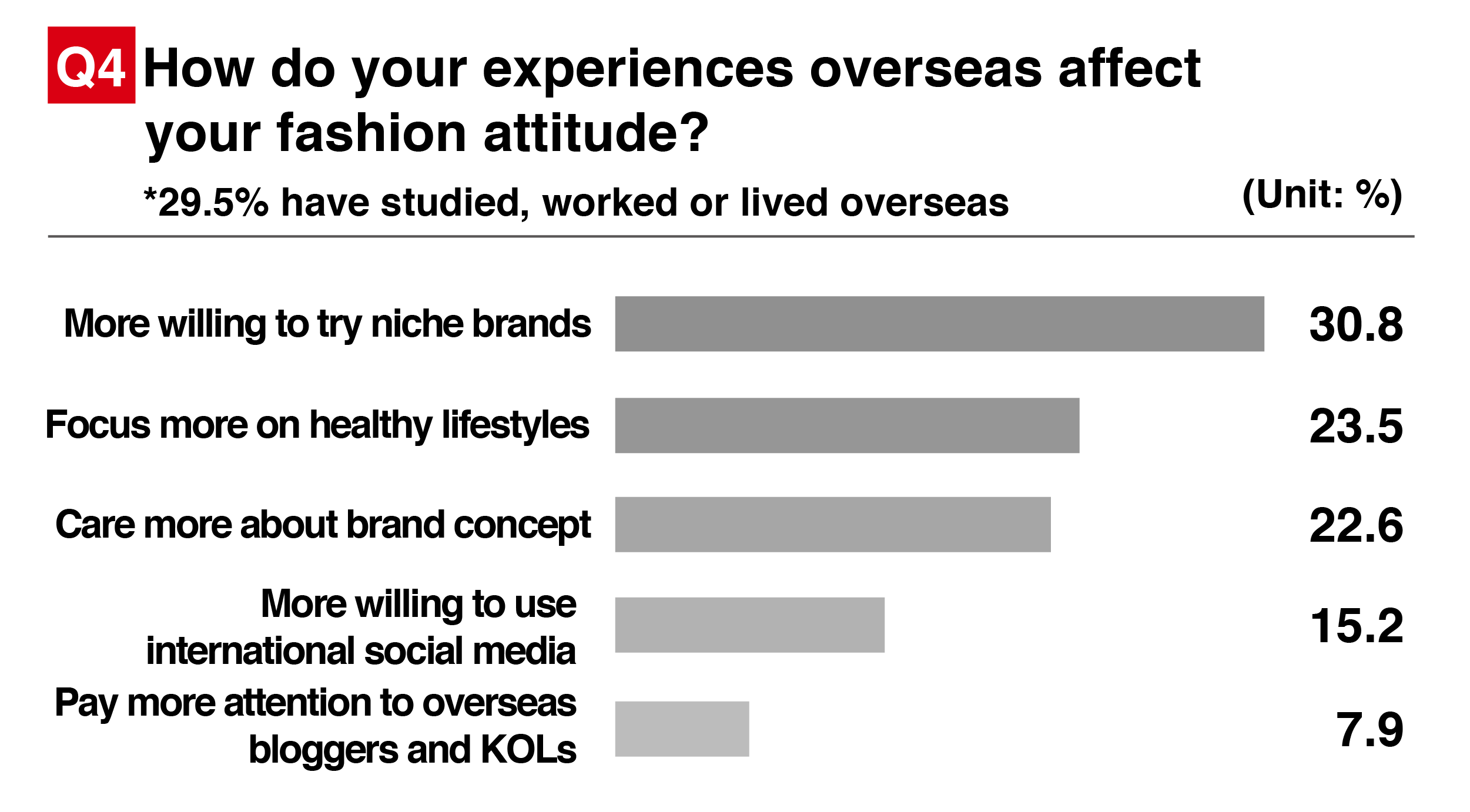 Above: China New Generation Fashion Consumption Report 2018
According to "Luxe.Co New Generation Fashion Consumption Report 2018"" released by Luxe.Co last year, a considerable proportion of respondents with overseas experiences said that they were more willing to try niche brands. It is foreseeable that this trend will gradually spread to a broader fashion consumer group.
2. New multi-brand fashion groups are evolving quickly
More and more single-brand companies and industrial investment groups have transformed to multi-brand fashion groups through acquisitions, especially cross-border acquisitions. A more diversified brand and product portfolio also helps attract new fashion consumers and create long-term synergy effect in operation.
Tapestry (US)
American entry luxury group Coach acquired the luxury footwear brand Stuart Weitzman in 2015. In 2017, it acquired American entry luxury brand Kate Spade. The group renamed to Tapestry.
Capri Holdings (US)
American entry luxury group Michael Kors acquired British luxury footwear brand Jimmy Choo in 2017, and acquired Italian luxury brand Versace in 2018. The group renamed to Capri Holdings.
Fosun Fashion Group (China)
Fosun Fashion Group focuses on the global operation and integration of apparel, jewelry, leather goods, footwear and other related fields. In recent years, Fosun has acquired French luxury fashion brand Lanvin, Austrian high-end underwear brand Wolford, American fashion brand St. John Knits, Italian high-end menswear brand Caruso and German fast fashion apparel company Tom Tailor.
Shandong Ruyi Holding Group (China)
Shandong Ruyi's recent acquisitions include French fashion group SMCP, Swiss luxury brand Bally, British trench coat brand Aquascutum, American polymer and fiber supplier Invista's apparel and textile business, and high-end menswear retailer Trinity, which was a Hong Kong-listed company under Li & Fung Group.
Mayhoola (Qatar Sovereign Fund)
Mayhoola's luxury portfolio includes Italian luxury brand Valentino, French luxury brand Balmain, Italian menswear brand Pal Zileri and so on. Mayhoola has been adjusting its portfolio. In March this year, it sold its controlling stake in the British designer brand Anya Hindmarch to the Marandi family in the UK.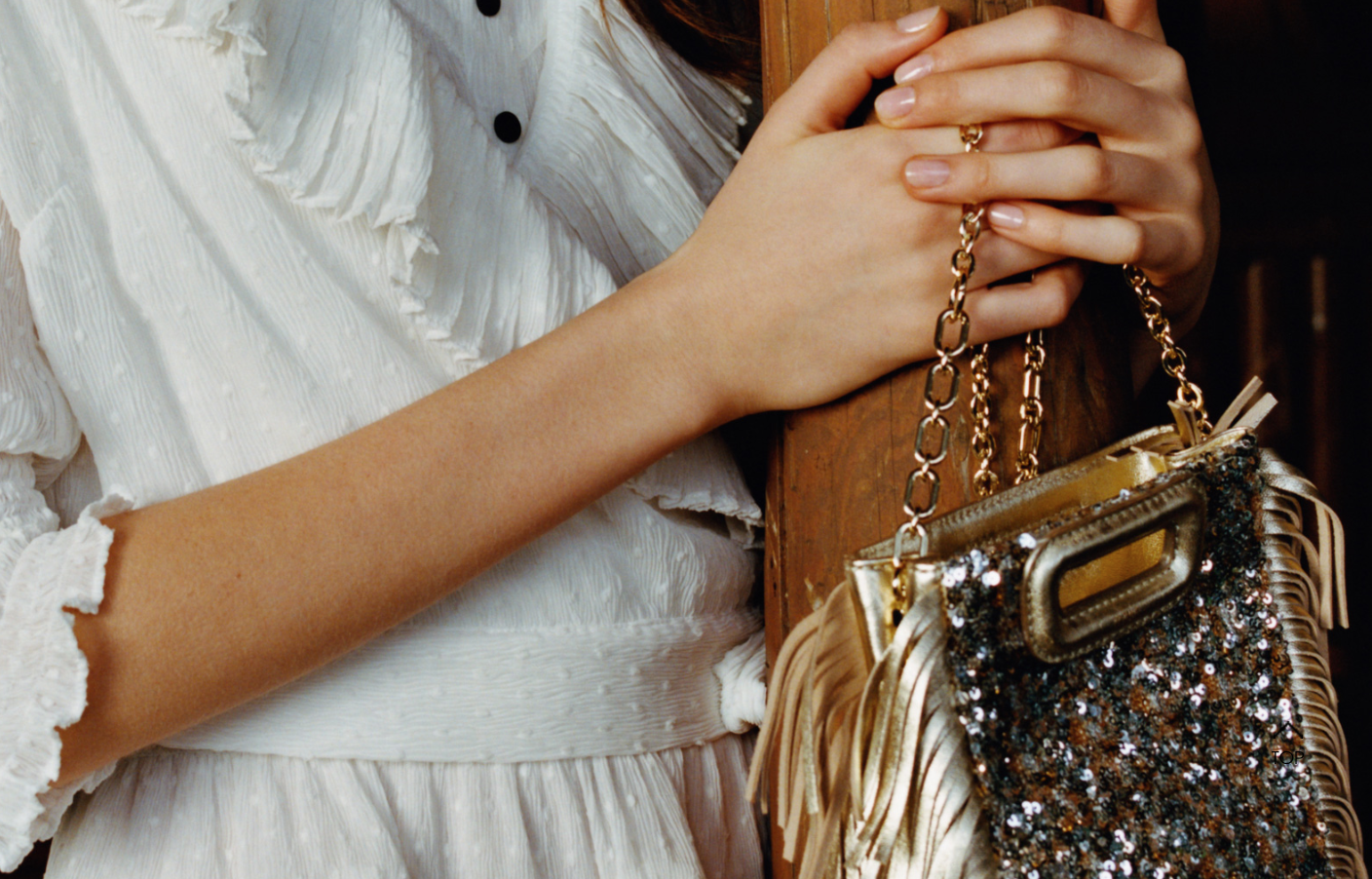 3. "Unicorns" are emerging, while DTC (direct-to-consumer) Internet brands are growing
Niche brands have broad market capacity, including DTC brands which grow from the Internet. Over the past year, many DTC fashion and lifestyle brands, that Luxe.Co has been focusing on since five or six years ago, have now grown into 'unicorns'. These brands have leveraged on the Internet to shorten supply chains, strengthen product offerings, and expand from online to omni-channels, maximizing the network effect on brand recognition and communication.
Examples:
Allbirds
New Zealand's start-up sneaker brand Allbirds was founded in 2014 by Joey Zwillinger and former New Zealand football player Tim Brown. After launching the first wool sneakers in March 2016, Allbirds has gained the attention from Silicon Valley and venture capital funds quickly, due to its comfort, ec0-friendly and convenient features. In 2018, Allbirds completed a $50-million Series-C financing with a valuation of $1.4 billion. In 2019, Allbirds entered the China market and opened its first store in Shanghai. This year, it will open three more stores in Beijing, Guangzhou and Chengdu.
Since Summer 2016, Luxe.Co has begun paying attention to Allbirds, and continued tracking its growing path. Please find previous reports below:
Casper
When it was first established in 2014, Casper was a small startup company with only one product R&D engineer. The brand launched its first product, a portable memory foam mattress. In 2016, Casper's sales exceeded $200 million. In June 2017, Casper received $170 million investment from the US retail giant Target with a valuation reaching $750 million. Casper's latest valuation exceeds $1 billion and is preparing for IPO.
To learn more about the growth and success of Casper, a prominent Internet lifestyle brand, please find Luxe.Co's reports: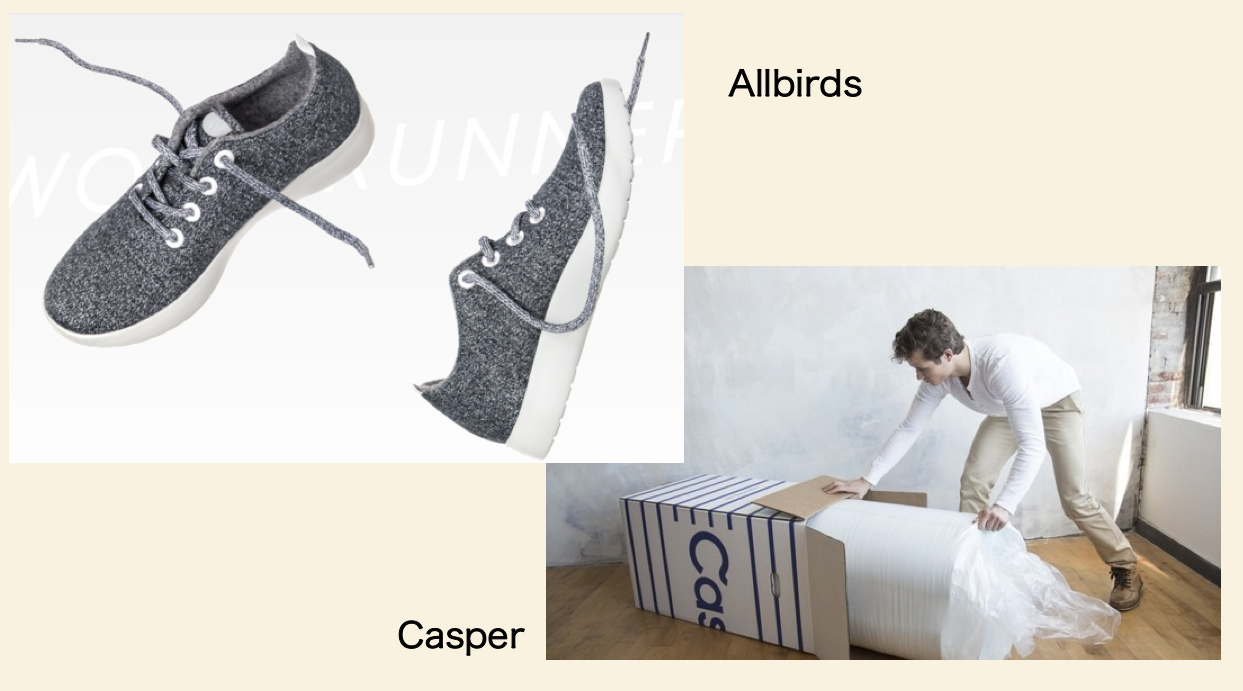 Glossier
Glossier's founder Emily Weiss opened a beauty blog "Into the Gloss" in 2010. She interviewed many fashion celebrities, such as Kim Kardashian,  the makeup artist Bobbi Brown and the supermodel Karlie Kloss, and recorded their favorite beauty products on the blog. Based on the blog, she established Glossier in 2014 and immediately obtained investment from a women-led venture capital fund, Forerunner Capital.
Glossier has completed Series-D financing of $100 million, led by Sequoia Capital. Existing investor Tiger Global Management and new investor Spark Capital also participated. After this round, Glossier has obtained an accumulated total financing of $184.4 million, with a valuation of $1.2 billion.
In-depth analysis on Glossier's growing path, please find Luxe. Co's relevant reports:
ThirdLove
ThirdLove was founded by two former Google executives in 2013. The brand is focused on diversity and inclusion. ThirdLove offers 78 different sizes of bras currently, covering sizes from AA to I with half-sizes. It is designed to meet the needs of women in all sizes.
ThirdLove obtained $55 million investment recently. The world's largest consumer goods investment fund L Catterton, the investment bank Allen & Company and a group of female individual investors participated in this round of financing.
To learn more about the growth path of ThirdLove, please find Luxe.Co's relevant reports:
4. Female consciousness is awakening and male fashion consumption is rising; fast becoming the two important driving forces in the fashion industry
More and more women are beginning to pursue independence and freedom. They no longer choose sexy but uncomfortable dresses in order to please men. Instead, they pay more attention to their own needs. For example, in the underwear industry, there are more and more underwear brands focusing on lightness and comfort with contemporary women's aesthetics. They hope to convey the concept of "liberating female's body" to consumers. Some new generation of online brands includes NEIWAI (China) and ThirdLove (USA).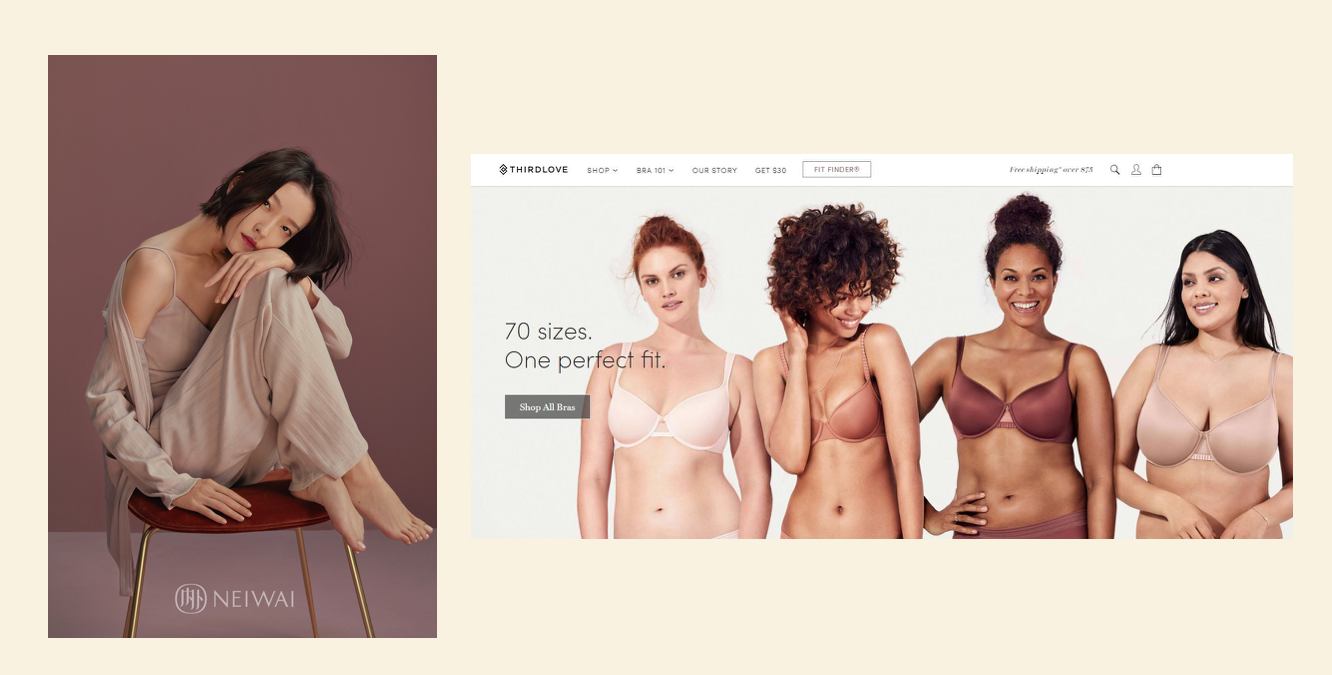 At the same time, male fashion consumption is also booming. Men's fashion consumption has become the main target of major brands' marketing and business development. Male consumers with financial capabilities are becoming the core customer group for fashion and luxury brands.
Luxe.Co released "China New Generation of Men's Fashion Consumption Insights" earlier this year. It shows that men's beauty products have occupied the fifth place among men's fashion consumption. More and more beauty giants and luxury brands have targeted on men's market, which is becoming increasingly specialized and high-end. For example, L'Oréal Group and David Beckham launched men's grooming brand House99. Chanel released men's makeup series "Boy de Chanel".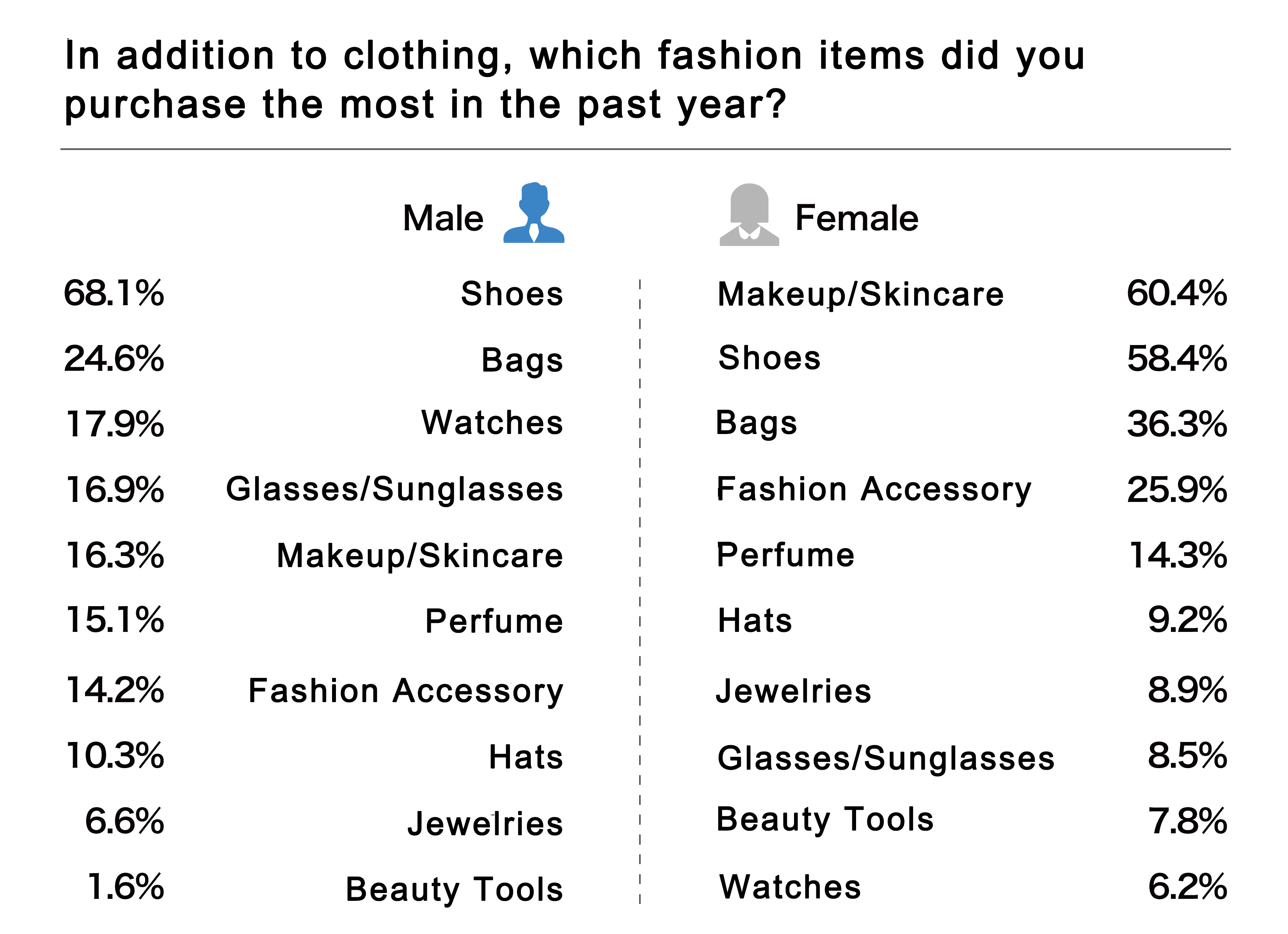 5. M&A in beauty care intensifies; "green" and "social media" become two keywords
In the past two years, beauty care has been a hot spot for global investment. Private equities and venture capitals, as well as beauty giants, such as L'Oréal, P&G, and Unilever, have actively acquired new beauty brands.
Luxe.Co summarized the top 12 keywords for investments and acquisitions in the beauty care sector around the world:
Natural, Vegan, Eco-friendly, Professional
German consumer goods giant Henkel launched a series of new brands and products focusing on natural and vegetarian products, including the high-end vegen hair care brand Authentic Beauty Concept. The company also expanded the product portfolio of Nature Box, and introduced hair care and body care products using cold-pressed oil.
Independent natural beauty brand Youth to the People received investments from private equity fund Sandbridge Capital and Carisa Janes, the founder of the high-end cosmetics brand Hourglass Cosmetics. Youth To The People is committed to use clean ingredients, vegan formulas and eco-friendly packaging. Their skincare products are eco-friendly and healthy, with scientifically tailored formulas, and a variety of "superfoods", cold-pressed extracts and natural botanical ingredients.
The venture capital fund of L'Oréal Group, BOLD Invested in Sillages Paris, a French Internet customized perfume brand. It uses artificial intelligence and machine learning technology to create customized fragrances.
New York-based professional hair care brand Prose obtained $18 million Series-B financing. Prose makes exclusively customized formula for each customer, with over 50 billion combinations.
On-demand facial care provider Heyday obtained $8 million in Series-A financing. Heyday offers customized, express, and affordable facial services to young people by professional therapists.
According to the annual reports of Shiseido, L'Oréal and Estee Lauder Group, high-end brands performed particularly strong. Among them, Shiseido Group's annual sales exceeded one trillion yen again, mainly driven by high-end brands, whose sales rose by 16%. L'Oréal Group's sales recorded the highest double-digit growth rate since 2007, mainly benefited from the strong demand in the China market for high-end brands.
There have been more and more vertical sub-categories in beauty care, not only in the product categories such as whitening, sunscreen, medical beauty, men's grooming and oral care, but also in the subcategories of business models and service types.
American personal care company Walker & Co. was acquired by Procter & Gamble. Founded in 2013, Walker & Co. is primarily focused on beauty products for ethnic minorities. Their products are specially developed according to the needs of consumers with colored skins. For example, Bevel's single-edged razors and accessory products solve the curly and rough hair problem of black consumers. and prevent inflammation.
In March 2019, the 21-year-old American social celebrity Kylie Jenner became the world's youngest self-made billionaire in history. Her income is mainly from the beauty brand Kylie Cosmetics, which she founded in 2015. Forbes estimated that Kylie Cosmetics had a market capitalization of at least $900 million and Kylie Jenner had a net worth of about $1 billion.
Luxe.Co previously reported on the incubation of Seed Beauty to Kylie Cosmetics: Seed beauty: The incubator behind Kylie Cosmetics, the next $1 billion beauty brand
Direct Sales through Internet & Female Entrepreneurship
Almost all of the new-generation beauty care brands start from the Internet. They face directly to their customer groups, establish close relationship with users using various social media tools, and apply user feedback to guide product R&D.
A consultant from the American consulting firm NPD believed that, behind the explosive growth of the high-end skin care market, the commitment of female entrepreneurs is indispensable. Female-created brands share the same features, such as using natural and clean raw materials and emotional communication. Women are born to be the master of storytelling. Today, they tell stories about their products.
In recent years, global beauty and personal care groups have set up incubators one after another. These groups include L'Oréal Group, Shiseido Group, Johnson & Johnson, Beiersdorf, PUIG and L'Occitane Group. They help brands activate their internal innovation capabilities and create new brand images. In addition, through incubators, they discover projects at an early stage and help them grow by direct investment and cross-over collaboration, applying their technology and innovations. For example, L'Oréal Group has entered into a partnership with the world's largest start-up incubator STATION F.
6. "Cool / Black technology" continues expanding in fashion
"Fashion Technology" is a key area that Luxe.Co has focused on continuously. However, the practical application of technology to the fashion industry is still being explored. Through market trials and feedback, more "black" technology would find their application in fashion.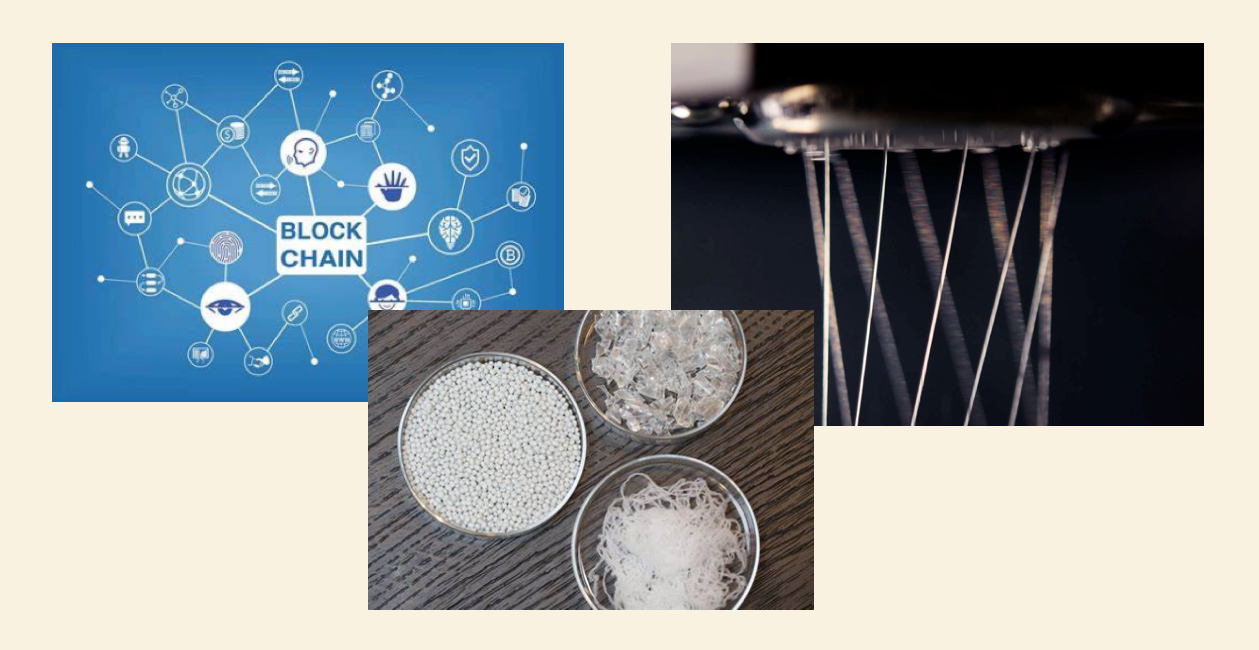 Artificial Intelligence (AI)
Luxe.Co has continuously tracked the development of the fashion e-commerce platform Stitch Fix, which is driven by artificial intelligence to provide users personalized styling experience. Applying big data, Stitch Fix is ​​at the forefront of transforming the supply and demand chains of the fashion industry. The company has been successfully public listed. Although there have been volatilities in its stock and financial performances, its current market valuation is at $2.5 billion. Stitch Fix has achieved more than 20% growth for six consecutive quarters since its IPO.
In 2018, French beauty giant L'Oréal acquired all shares of Canadian beauty digital technology company ModiFace. ModiFace was founded by Parham Aarabi in Toronto in 2007. It has launched 3D virtual makeup (such as lipstick and eye shadow), skin diagnosis and other beauty augmented reality technology. The company has cooperated with many beauty brands and retailers, such as Sephora, Covergirl and Estee Lauder. The technology's positive impact on promoting sales has been fully verified.
Sustainable Materials / Process
Sustainable materials include the development of new materials and the recycling of waste products.
Artificial Spider Silk: Bolt Threads is a US biotechnology startup, which has made significant progress in the development of synthetic spider silk. It combines genetically modified yeast, water and sugar, converts it into raw silk by fermentation, and then weaves these fibers into textiles. Bolt Threads have cooperated with Patagonia (outdoor sports brand) and Stella McCartney (designer brand).
Synthetic Diamonds: Diamonds can be "planted" in laboratories. Synthetic diamonds were once considered as "edge products". Today, more and more jewelry and diamond producers including De Beers and Swarovski have enhanced this process.
Recycled Plastics: Marine-recycled plastic waste, old fishing nets, and empty plastic bottles can be converted into renewable materials for clothing, backpacks, and sports shoes. The Swedish brand Fjällräven, the sports giant Adidas, and the fashion startup Rothy's have made some achievements in this field.
LVMH Group plans to launch blockchain certification solution AURA. It will be used to provide authenticity certification for the Group's luxury goods, and track the entire process from scarce raw materials to POS, and even in the second-hand market.
De Beers launched the diamond industry's first block-chain platform to track every transaction of registered diamonds "from mining to consumers".
7. Classic brands face challenges in upgrading brand recognition and management systems
Fashion brands are easy to be outdated. In both China and around the world, brands face the challenges of upgrading brand recognition and management systems. Of course, it is also a driving force for brands to innovate.
However, the transformation of classic brands is not overnight. For many classic brands with a long history, although the management try to make changes, they are constrained by the outdated business model and talent structure.
Examples:
J.Crew Group (US)
J. Crew was once in a tough situation. Its sales had fell for 10 consecutive quarters. The company was in a net loss for two consecutive years, with huge debts. Millard Drexler, the legendary CEO left the company, who once led J. Crew's successful transformation into a high-end fashion brand in the US.
After the new CEO took over, the first priority was to clean up the inventory of 404 stores. At present, the Group's losses have narrowed. The flagship brand J. Crew's sales has improved. The brand Madewell's sales has grown steadily. The future growth strategy will focus on reducing expenses and increasing the degree of digitization.
Borsalino (Italy)
Borsalino is the most famous hat-making brand in Italy. Like many Italian small family-owned businesses, Borsalino has gradually lost its leading position due to the habit changes among young consumers. Lack of funding and management capabilities, it is impossible for Borsalino to remain competitive in the fast-changing luxury market. The business is on the verge of bankruptcy. Luckily, Borsalino was acquired by a European private equity fund through bankruptcy auction in 2018. The brand has finally revived.

8. High-end brands increasingly focus on supply chain management and integration
In the luxury goods industry, supply chain integration and upgrading are huge proposition. Increasingly demanding consumers, product quality, supply chain transparency and social responsibility are all critical to brands' image and sustainability. This trend is clear from Luxe. Co's recent series reports on "Supply Chain" :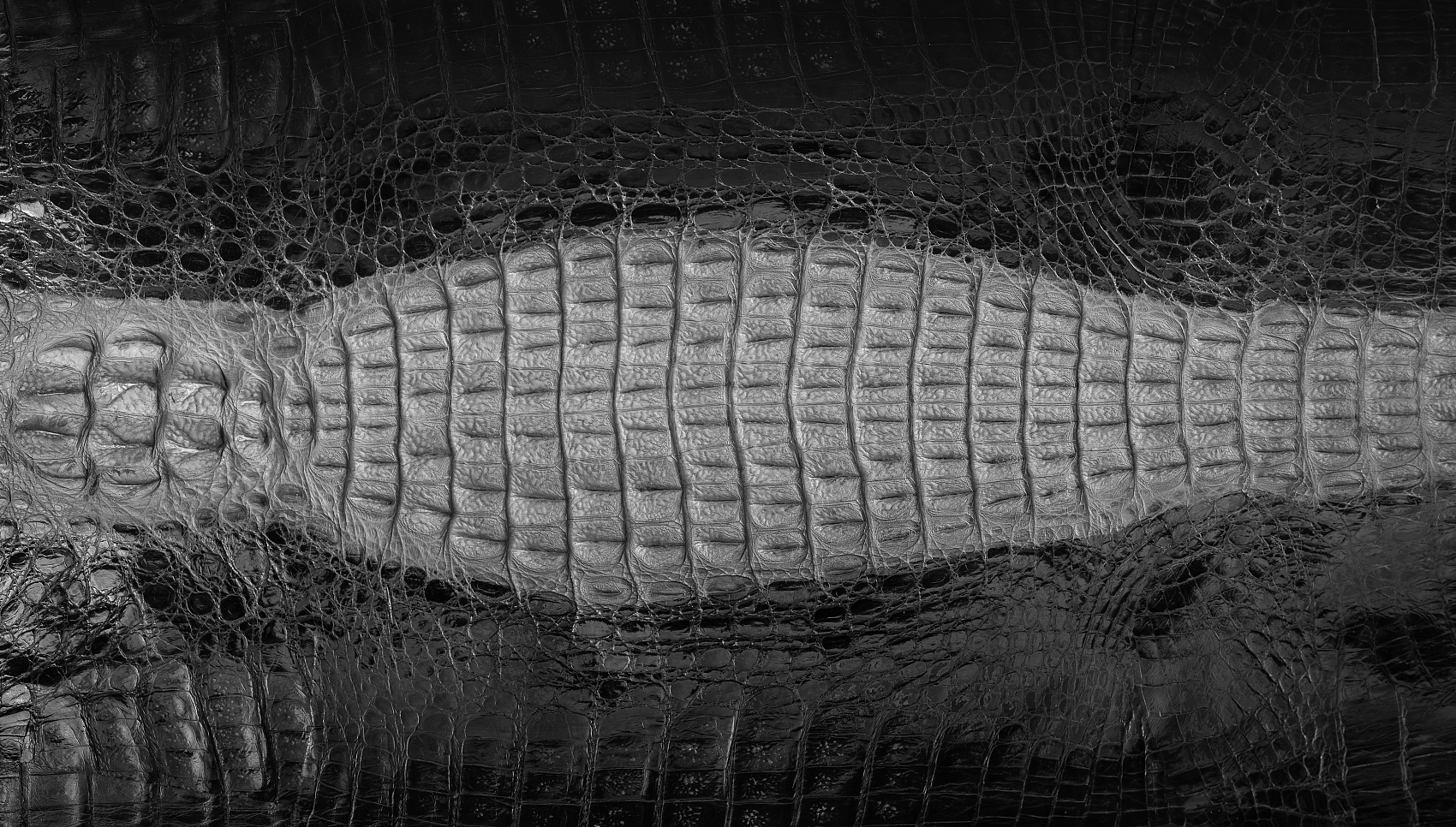 9. Fashion and culture interconnect even closer and become more "sensitive"
Culture and art are invisible and intangible. But the link between fashion and culture is close and sensitive. It can be interpreted in different layers as follows:
Multi-Cultural (Inclusion)
Example: Prada, GUCCI
Pop Culture (Music & Sports)
Examples: Rihanna (Fenty Beauty, underwear brand Savage x Fenty), Kanye West (Yeezy)
Street Culture ("Trendy Brands")
Examples: Supreme, Off White
Examples: Louis Vuitton exhibition (Volez, Voguez, Voyagez – Louis Vuitton), Chanel exhibition (Mademoiselle Privé)
Chinese Culture (Modern Interpretation)
Examples: Li Ning, Mukzin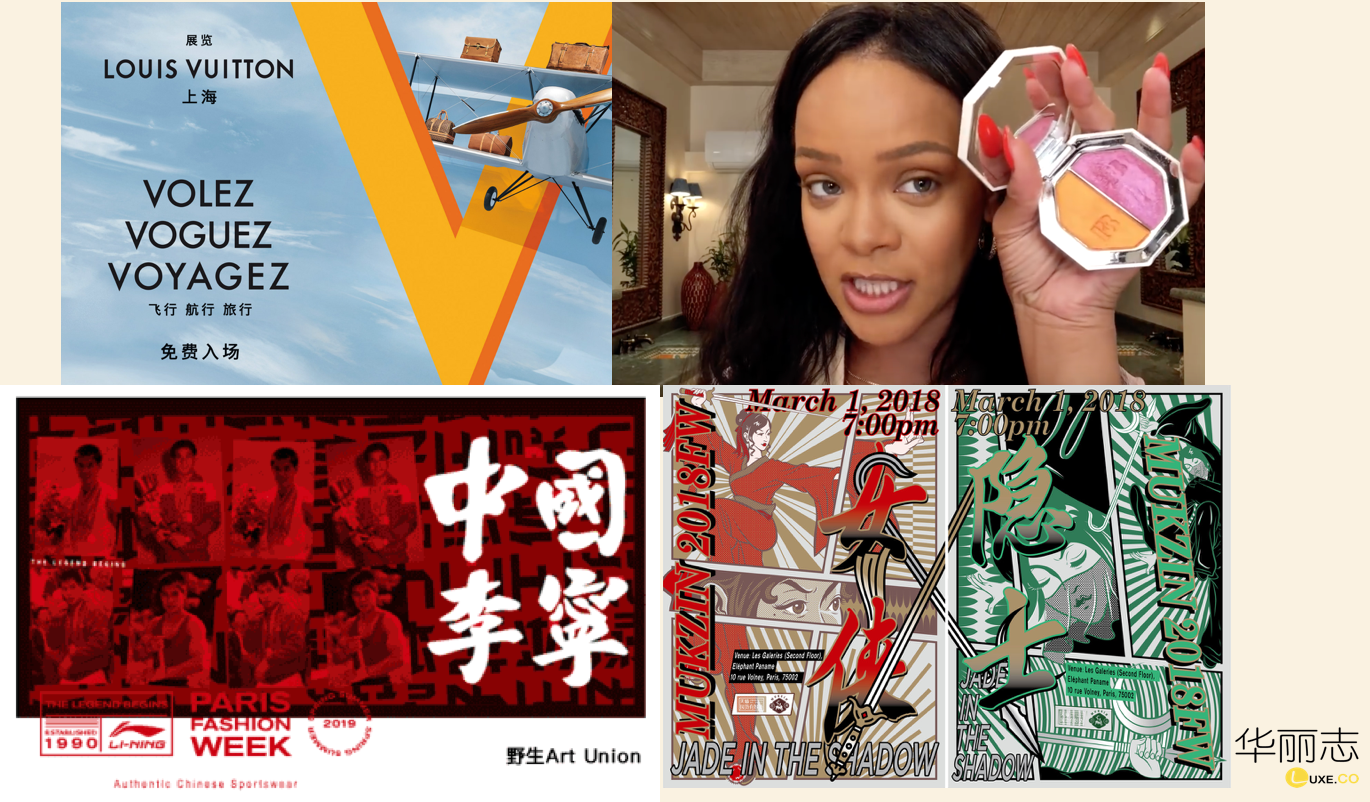 10. The purchasing power of Chinese luxury consumers continues to rise
Undoubtedly, China is the world's main fashion consumption market. At present, Chinese consumers purchase one third of the world's luxury goods. However only one quarter of them occur in the mainland China market. Since 2018, the import tariff reduction, the narrowing price gap, and the depreciation of RMB have made a higher proportion of luxury consumption returning to the China market.
According to Bain & Co.'s latest report on China's Luxury Market in 2018, the proportion of luxury goods consumption in mainland China increased from 23% to 27%, from 2015 to 2018. Bain expects that the re-flowing trend may continue in the next few years. By 2025, nearly half of Chinese luxury consumption will occur in the local market.
How to keep luxury consumption domestically? This question represents new opportunities and challenges for both brands and third-party distribution channels online and offline.
---
Photos from Luxe.Co, Visual China and Brands' official websites
Chinese Reporter | Ruoyu Zhu
English Editor | Ruixue Liu & Aviva Li
---
Marketing and Business Cooperation, please email to contact@hualizhi.com