"Always Fresh" is a set vision for Parkview Green since its opening six years ago. It has been a huge challenge for the operation team to maintaining the freshness for the business entity.
Parkview Green's iconic pyramid architectural style and authentic arts collection chosen by the founder Mr. Huang Jianhua have attracted tons of consumers. Many global brands also set Parkview Green as their first stores in Beijing or China. In the past six years, art exhibitions and brands have been updated constantly. In the future, how will Parkview Green Beijing continue creating freshness for consumers?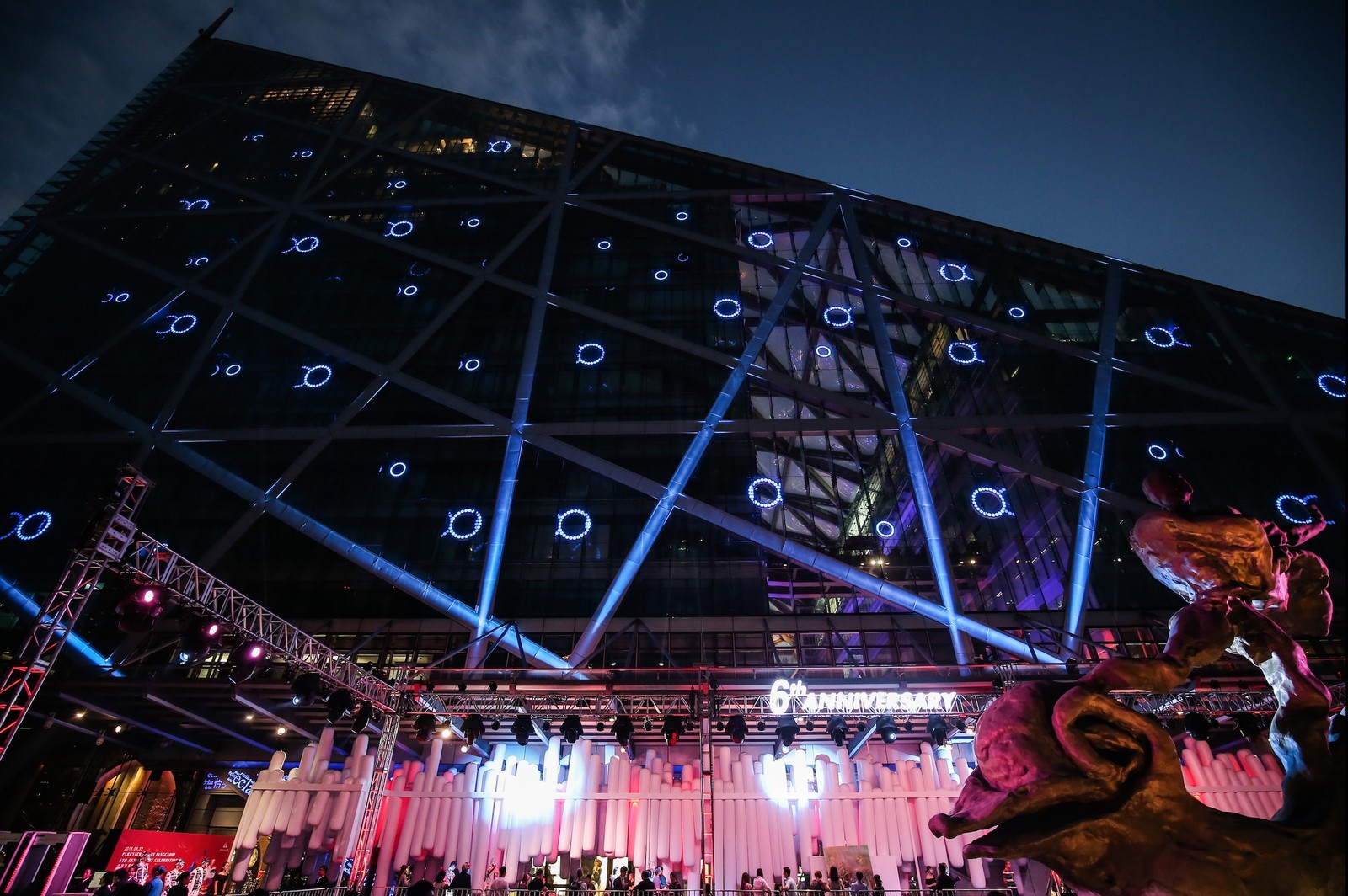 At the sixth anniversary of Parkview Green Beijing, Luxe.Co had an exclusive interview with Oliver Lai (赖国贤), the general manager of this art business entity.
Parkview Green is a "small space", it is small enough to be more fun
There is no Parkview Green without art. Art display attracts customers to stay longer
To introduce more aspiring brands and increase male consumption
To compete on soft power, enhance content and increase offline interaction frequency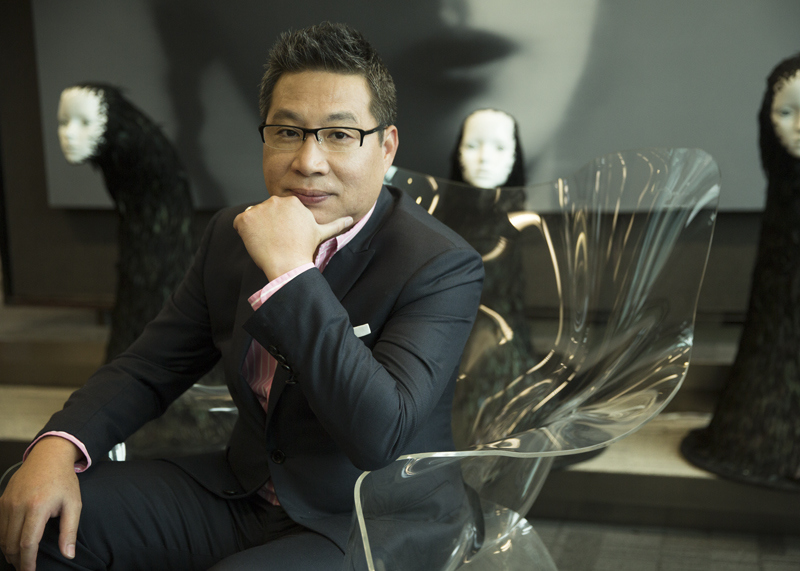 Mr. Lai has held senior positions in numerous internationally-renowned companies, such as Jones Lang LaSalle, Carrefour, KPMG, Blockbuster and Taipei 101 Shopping Center. With nearly 30 years of extensive experience in real estate, media, and marketing, Mr. Lai has built in-depth understanding of the Asian business and real estate market. In 2007, he became the General Manager of Parkview Green. Experiencing many difficulties in the past 10 years, Mr. Lai and his team have created and developed Parkview Green from the unknown to the landmark of Beijing art business today.
Parkview Green is a "small space", small enough to be more fun
"If you take Parkview Green apart, it's nothing without the entirety", said Mr. Lai.
As a commercial complex, Parkview Green Beijing covers an area of ​​200,000 square meters, of which Eclat Hotel accounts for 20,000 square meters, office buildings 87,000 square meters, and shopping center 56,000 square meters. If you take Parkview Green apart, Eclat Hotel has 100 rooms only. The office space cannot compete with many Grade A office buildings in CBD Beijing. The shopping center accommodates 128 brands only.
Mr. Lai explained, "In this case, the only way to succeed is to have your own style. Parkview Green is small. But it is small enough to have more room to play and be more creative." If Parkview Green has 300,000 square meters, they may not have any intention to do something creative, but to fill in the space quickly with merchants.
Although the overall size is small and every single business does not seem very competitive, Parkview Green has differentiated itself and transformed its "small space" into a significant case study in the industry. From hardware to software, Parkview Green has differentiated in space display, product structure, customer service, and many other aspects.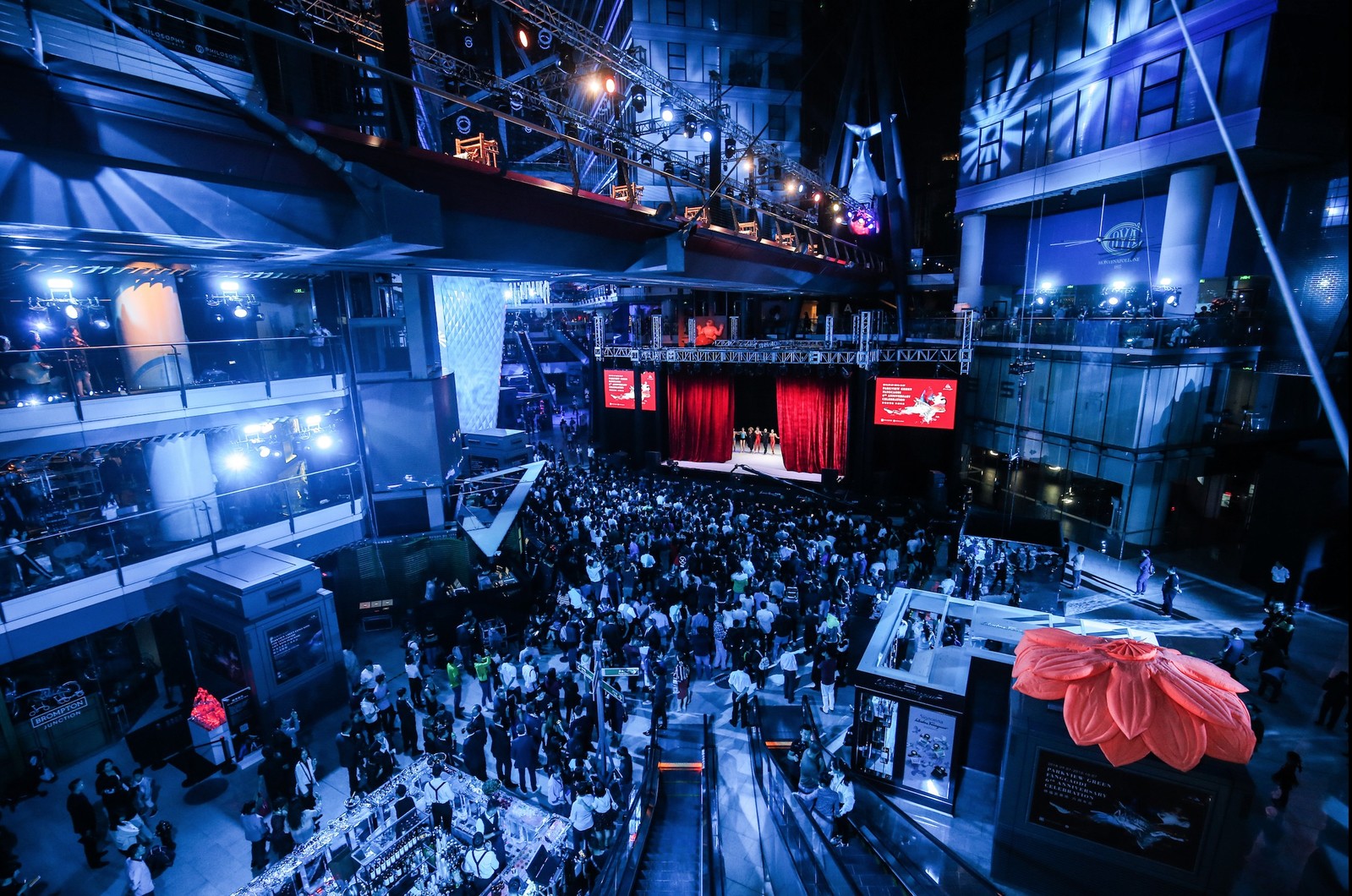 There is no Parkview Green without art. Art display attracts customers to stay longer.
While walking into Parkview Green, you will always find that many people are taking photos in front of various artworks. Artworks are key factors attracting customers to stay and spend more time at the shopping center.
"If there is no art, consumers may think that it is only a green building and will leave quickly. With arts, customers will linger around and spend more time here," said Mr. Lai.
Art has always been an indispensable DNA for Parkview Green. The founder Mr. Huang adhered to the concept of "collecting and sharing" on artworks. He used the public space to share his art collection. At present, Parkview Green has more than 500 pieces of artworks, including 42 pieces of Dali sculptures. All display is created by Mr. Huang. Unfortunately, Mr. Huang passed away in December 2017. Managed by his children, the art display has been continued afterwards.
In Mr. Lai's memory, the Huang family has a very good tradition of inheritance. Mr. Huang had communicated on the daily operation, decision-making and the reasons behind with his children every day for the past 12 years. Therefore, his children inherit his philosophy, taste for life and love for art completely. In the future, they will continue to immerse art into daily life, and engage more consumers to this art business entity.
Mr. Lai added, "After this Christmas, we will introduce more interesting approaches to bring artists to the shopping center and turn the center into an artist studio. Every passing consumer can view the creative process of art. We want to make artworks accessible to normal people and let them feel the excitement and joy behind. This is the magic of art life."

To introduce more aspiring brands and increase male consumption
At present, Parkview Green has 40,000 members and 20,000 average daily traffic. According to the consumer survey conducted by Parkview Green twice a year, 70% of the spending customers at Parkview Green are women, 30% are men, aged between 25 and 36 years old. 95% of them are from Beijing and 60% have overseas experience.
Regarding to how to satisfy customers, Mr. Lai said, "Usually, this group of people have strong personalities and are mostly economic independent. They are clear about what they want. Therefore, we must study constantly on their needs."
Six years ago, Parkview Green has no subway nearby and the traffic was not very convenient. With more than 50% new overseas brands, Parkview Green attracted many customers. For example, Agent Provocateur had its first store in mainland China here. H&M's high-end brand COS, and Stella McCartney had their first Beijing Store at Parkview Green. As a landmark in Beijing nowadays, Parkview Green no longer need new brands stores to acquire customers. Now they have new thinking process in brand selection.
"We have three dimensions when it comes to brand selection. First, we will think about whether target consumers of Parkview Green will accept and favor the brand; Second, we need to consider whether the brand will impress customers differently and inspire consumption; Third, we will evaluate whether the brand can complement other merchants," said Mr. Lai, "We tend to analyze the overall benefit and the interaction between consumers and Parkview Green, while selecting brands."
At present, menswear brands are located on the second floor, including Donoo and Gentle. Mr. Lai revealed that Parkview Green would introduce 6 to 7 men's brands by next March, including three high-tech brands. In addition to menswear brands, Parkview Green has recently introduced INXX, the integrated menswear fashion platform, next to the integrated boutique store, Foss Gallery and the entry-luxury multi-brand eyewear store Coterie. According to Coterie's staff, the product allocation in Coterie Parkview Green is trendier than the other two Beijing Coterie stores, including its Sanlitun store.
Mr. Lai plans to increase male consumers by 10% in the adjustment in the next two years.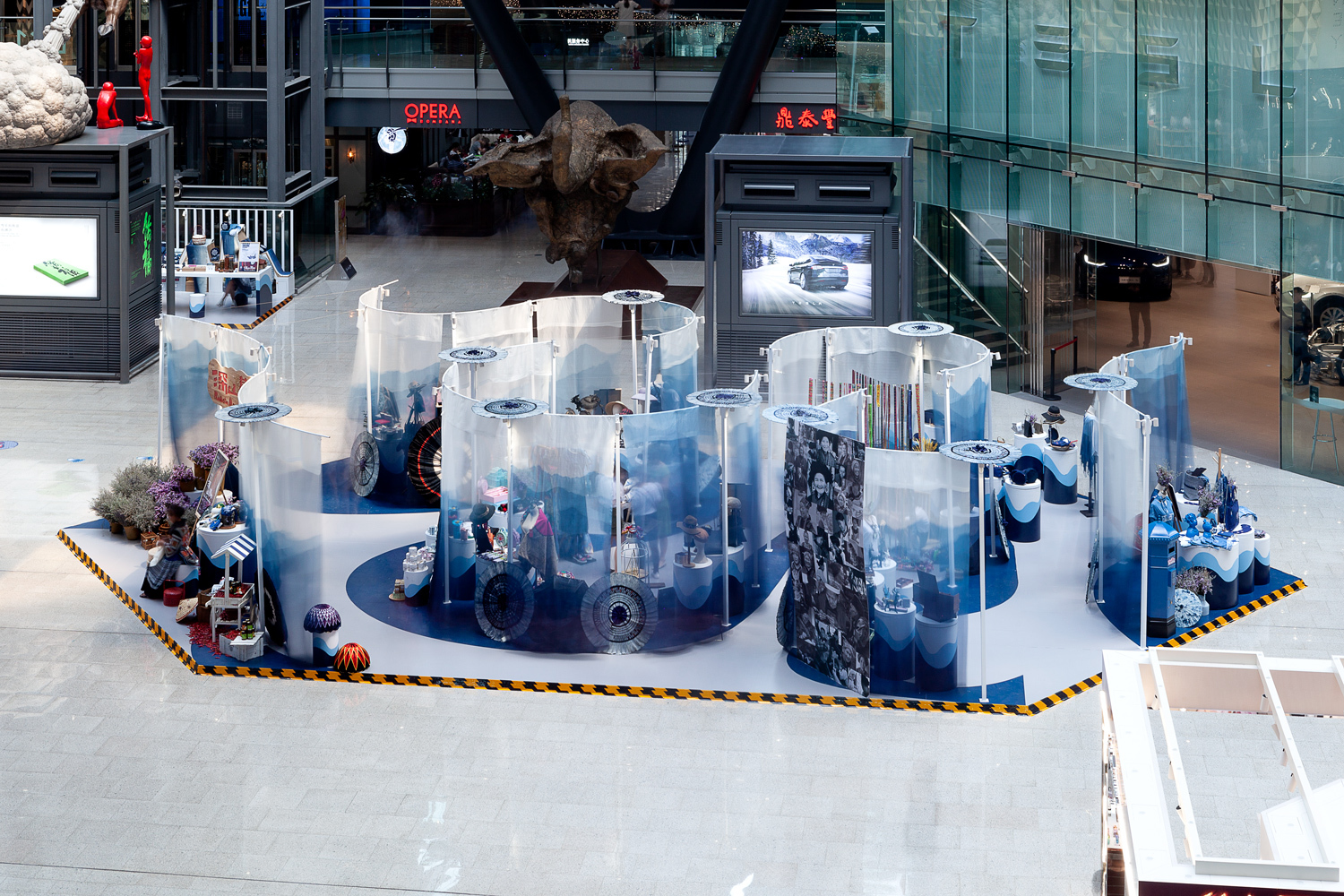 To compete on soft power, enhance content and increase offline interaction frequency
Mr. Lai expressed, "In the future in China, businesses will compete on soft power, service upgrade, customer care, and culture and content heritage to move further."
In order to improve service capabilities, Parkview Green launched its own mobile application in the second half of last year, which had been designed and developed for three and half years in order to have bi-lingual options. Thinking from consumers' perspectives, Parkview Green provides convenience for consumers by connecting all payment tools with the application.
Many shopping malls have launched their own applications. But the number of downloads and the actual usage are not optimistic. Mr. Lai thinks that many customers are forced to use these applications to enjoy free parking. Therefore, these applications cannot succeed.
In the future, Mr. Lai hopes to enhance the content to attract customer usage, such as styling recommendations and kitchen classrooms. "We are different from e-commerce content. They need content as a business. We provide services to our consumers for free. Without making profits from it, we share the lifestyle with consumers. We create contents on our own," said Mr. Lai.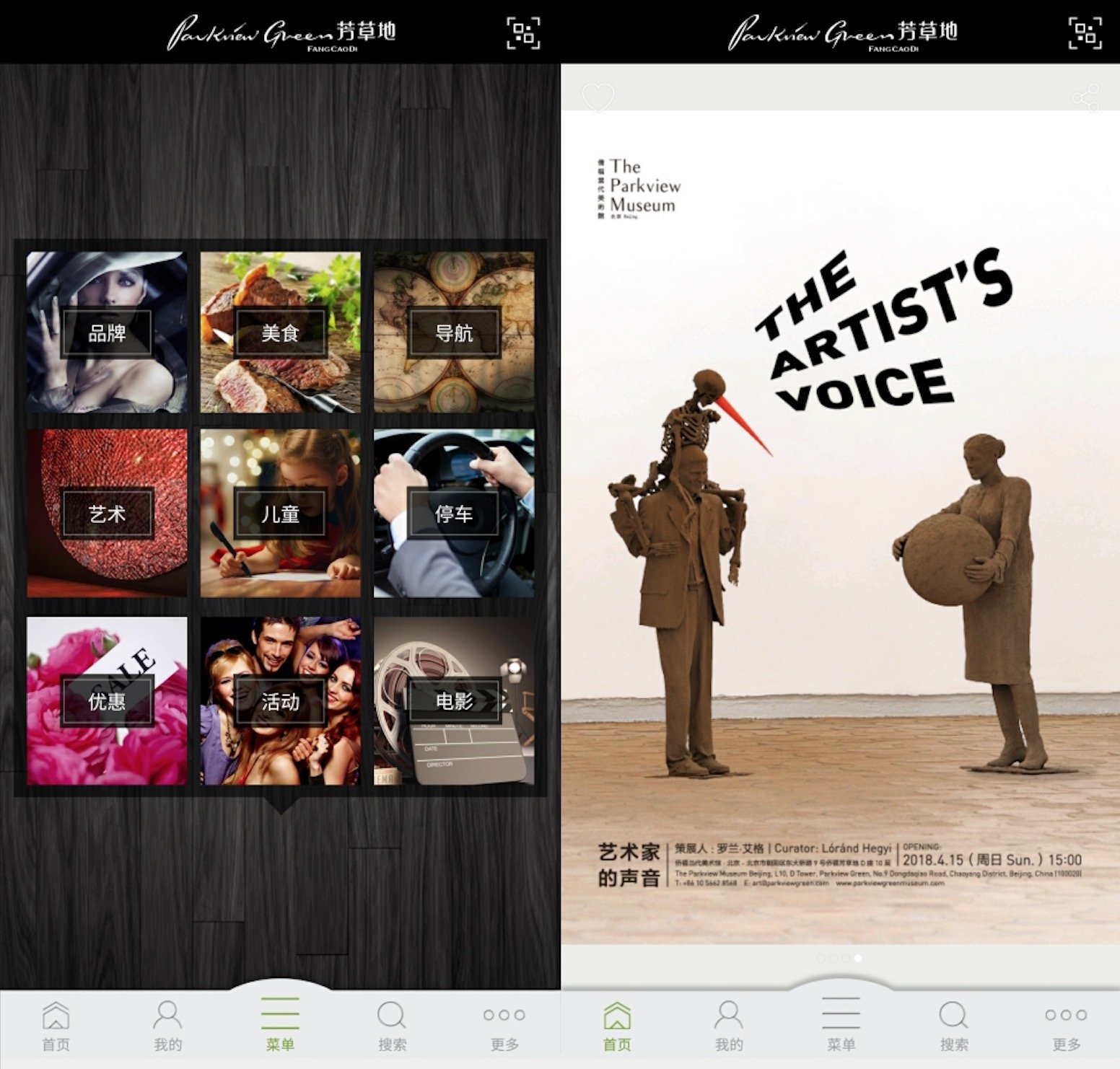 In order to enhance the interaction and communication with consumers, and to help promoting businesses, Parkview Green has hosted themed salons every weekend, such as flower arrangement, tea art, cooking and so on. For example, one female cross-brand salon helped participating brands achieve annual-high daily turnover.
According to Mr. Lai, Parkview Green is integrating resources and adjusting offline activities to increase event frequency. Parkview Green plans to have daily event next year. "For example, we can arrange a free kitchen classroom for the whole year next year. There are 20 restaurants and more than 20 chefs in Parkview Green. We will help promoting these chefs. For a certain period of time on weekdays, these chefs will be teachers." said Mr. Lai.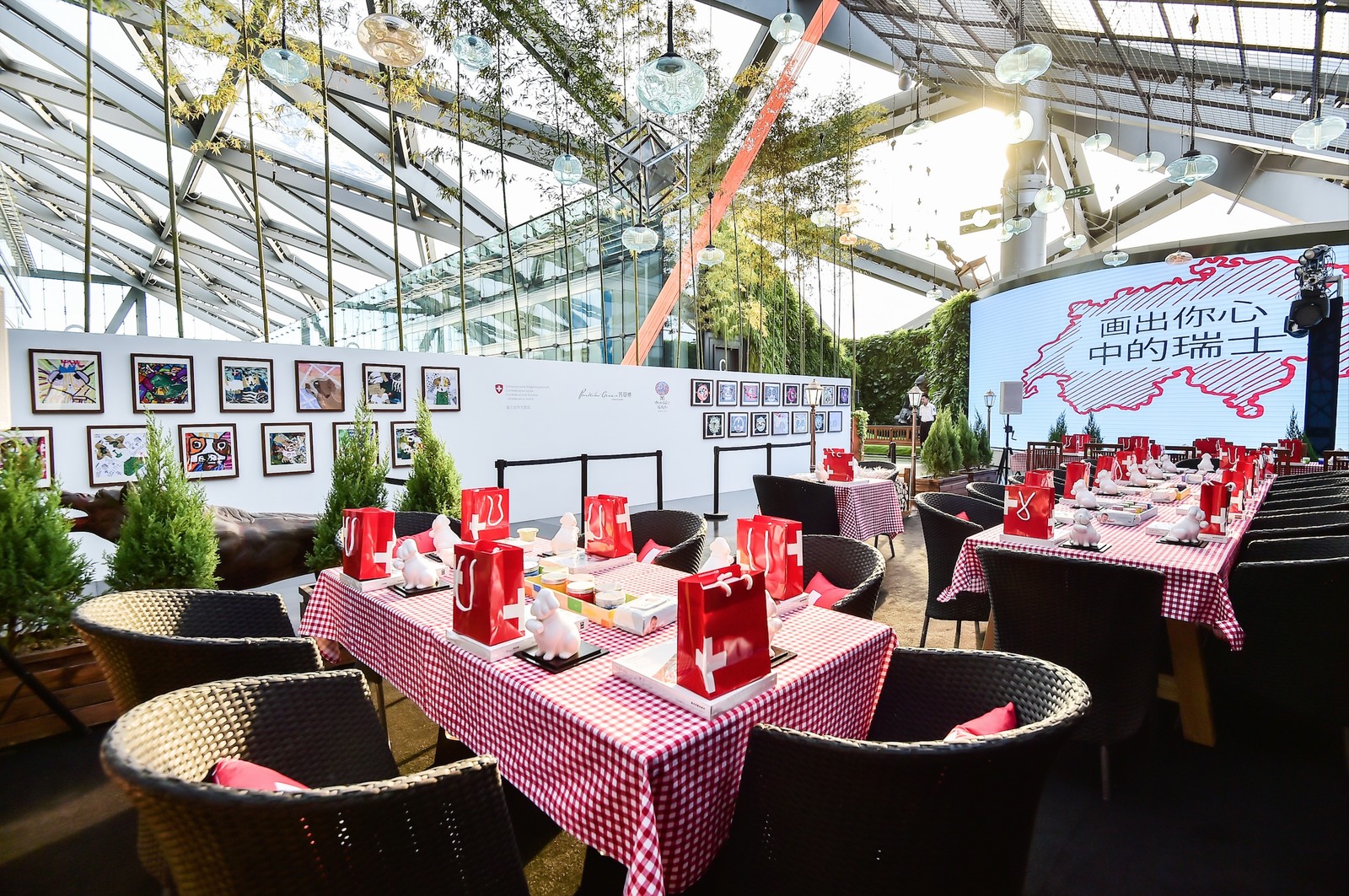 More interview content as follows:
Luxe.Co: Will Parkview Green provide data support to brands?
Lai: We publish a complete research report and share with brands every year. However, data is not the Bible. Without a deep understanding of human nature, data worth nothing.
Luxe.Co: What is the commercial or non-commercial consideration on self-operated businesses, such as the gym?
Lai: To be honest, we do not really want to operate them on our own. But we have the highest requirements for everything and we can't find a qualifying operation management team with the best equipment and coaches. In fact, this involves huge capital investment and slow return. Many organizations do not have the capabilities.  In this case, we have to operate it ourselves, in order to provide the highest quality gym services for members.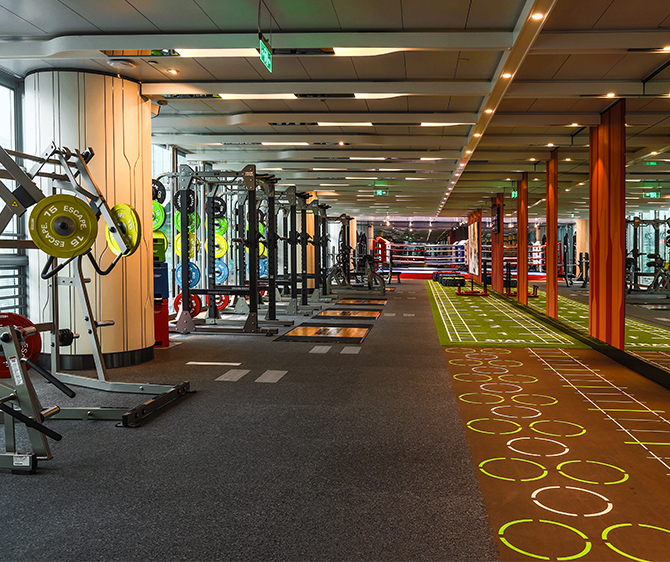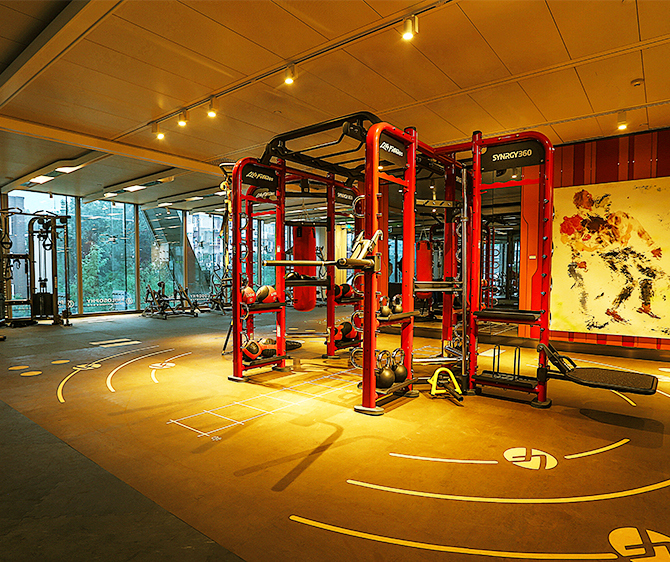 Luxe.Co: In your opinion, are luxury products considered art pieces?
Lai: First of all, I do not think that brand stories need to be artistic. Brand stories can be shared to improve brand recognition. But it is not necessarily to be artistic. On the product side, practical products do not need to be art. A suitcase is a suitcase. A 100-year-old suitcase is still a suitcase. However, Jewelry and watches with complex mechanical techniques or rare gems can be considered art pieces.
Luxe.Co: What is your view on the e-commerce channels of business entities?
Lai: We are very clear that we are a real estate developer. We have been in the field of real estate development for 70 years. We are not capable of operating e-commerce. But we encourage stores to do so. E-commerce is not a beast, nor a god. E-commerce should be a complementary tool for brick-and-mortar stores, complementing stores in space, business hours, and transportation aspects. The combination of the two provides more convenient and efficient services to consumers.
Luxe.Co: What is Parkview Green's role in promoting art and supporting artists?
Lai: Going forward, we hope to inherit the merits that our ancestors provided to us. Through modern marketing and interpretation, we re-integrate the culture with the approaches that the young generation accept. Our original intention is to combine Chinese and Western cultures, to demonstrate the 5000-year-old Chinese culture through our small platform, and to convey the beauty of traditional culture to the young generation.
---
Marketing and Business Cooperation, please email to contact@hualizhi.com