To celebrate its 107th anniversary, FILA held its first runway show during Milan Fashion Week on September 23rd, 2018, showcasing the new SS2019 FILA ICONIC collection, designed by FILA's creative directors Antonino Ingrasciotta and Josef Graesel. Integrating modern style and vintage elements, designers extracted the functionality, material and craft details from the brand DNA, and transformed into a modern and upgraded urban sports fashion aesthetic, to invigorate this brand with over a century of history.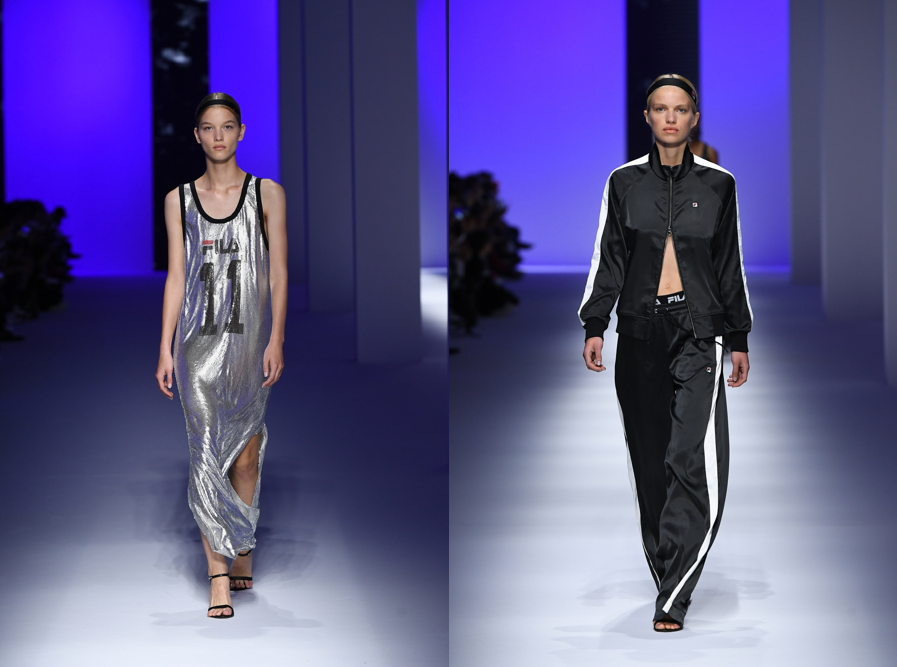 This season, FILA incorporated a variety of classic sportswear features, such as classic tennis pleated skirt elements, modern jumpsuits highlighting female silhouette inspired by vintage one-piece men sportswear, and timeless shoes including T1, DISRUPTOR and EURO JOGGER.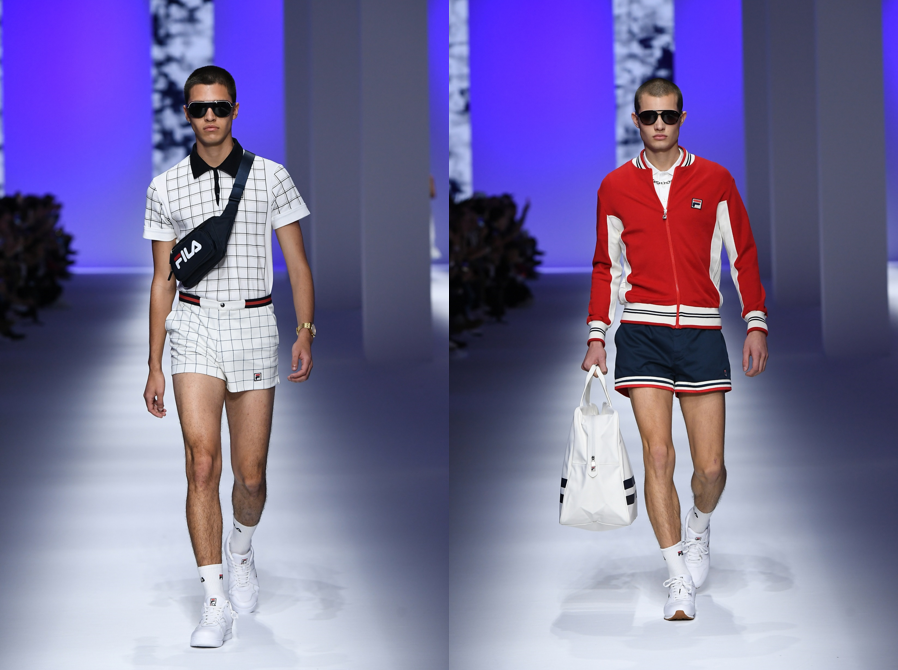 Many celebrities attended the fashion show, including Chinese actors Sichun Ma and Xuedong Chen, kayaking player Antonio Rossi, and Leo Borg from the legendary tennis family.
Anta acquired FILA's trademark in China, from Belle International (through its wholly-owned subsidiary, Motive Power) in 2009, promoting and distributing FILA products in Greater China. FILA has become one of Anta's most important and best-performing brands. In Anta's semi-annual report released in August 2018, the group sales reached 10.55 billion yuan with a year-on-year increase of 44.7%. The net profit reached a record-high at 1.94 billion yuan. FILA had a sales growth rate of more than 85% and the number of stores increased by 162 to 1,248, contributing almost 30% of the total revenue of the Anta Group in the fiscal year of 2017.
The President of FILA Greater China, Weixiong Yao had an exclusive interview with Luxe.Co after the runway show in Milan, to share his insights on FILA's market positioning and strategic planning.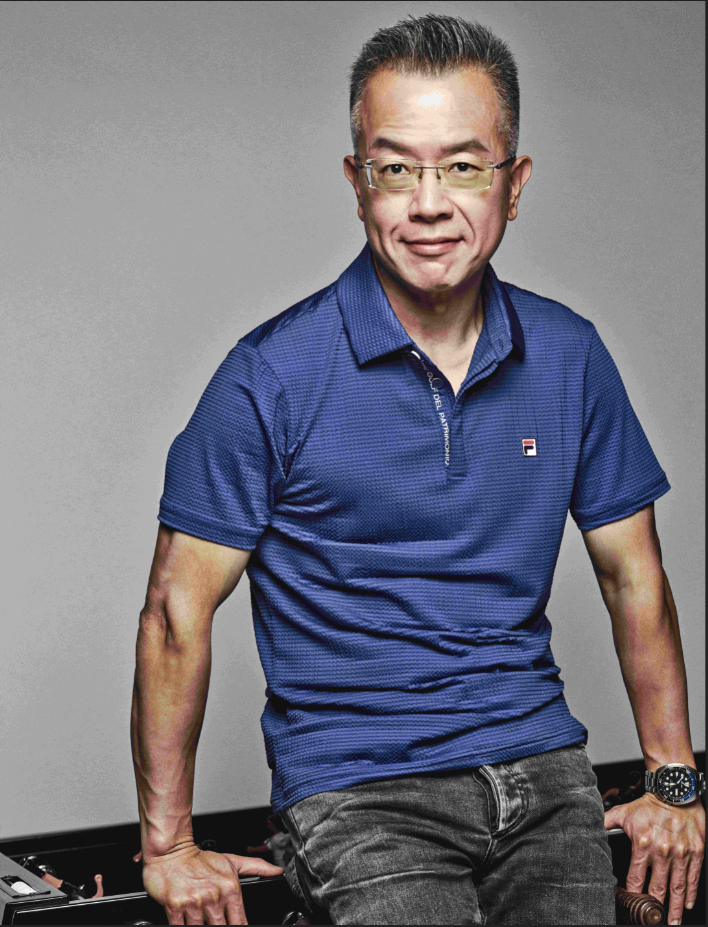 Above: Mr. Weixiong Yao
A century of inheritance: sports fashion is the icing on the cake
In 1911, the Fila brothers founded a family textile company called FILA in Biella Italy . They were dedicated to creating high-quality fabrics, as exquisite as the Italian landscape, that combined artistic and practicality. FILA developed into a wool-based enterprise in 1923, mainly engaged in underwear manufacturing. In the next few decades, FILA had expanded rapidly, with sales exceeding 1 billion lire in 1972, and soon become a leading global sportswear brand.
Two people played important roles in the process of FILA's entering into the sports industry, designer Pierluigi Rolando and engineering director Alessandro Galliano. They believed that sports interpreted vitality through exercises. For athletes, the sportswear is to help them achieve better performance, rather than being flashy under the spotlight.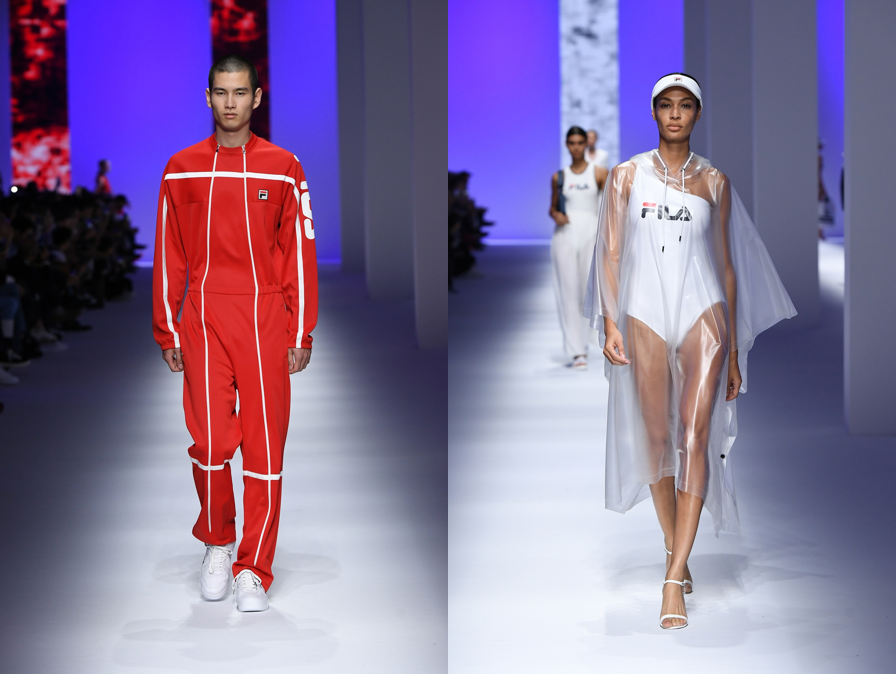 With this concept, they focused on fabric research and designed a material that adhered to the body surface just like the second skin, matching athlete's activities and providing 100% freedom and comfort. Beginning with tennis, FILA entered into many different sports areas gradually, favored by many renowned tennis players such as Adriano Panatta, Paolo Bertolucci and Bjorn Borg, and mountaineer such as Reinhold Messner, who was the first to conquer Everest without carrying an oxygen cylinder.
The rooted sportswear heritage injected a different vitality into the FILA show. The classic red, white and blue tones of the FILA brand have become the most impressive elements. Incorporating a variety of sport elements such as tennis, golf, fitness, swimming, skiing, and mountaineering, the design demonstrated FILA's new market positioning of advanced sportswear.
Advanced sportswear: FILA is not only a sportswear brand but also a fashion brand
The boundary between sportswear and fashion apparel is becoming blurred in recent years. However, most brands are still positioned as either sportswear or fashion apparel, instead of both.
FILA chose a unique positioning, advanced sportswear. FILA is not only a sportswear brand, but also a fashion brand. The FILA ICONIC collection is the best medium to convey this positioning. As an Italian brand, FILA chose to host the first show at Milan Fashion Week, to showcase a brand-new FILA to the world.
Fashion inspired by sports
Similar to Adidas and NIKE, FILA was once a typical sportswear brand. Gradually , FILA transformed into sports fashion. The brand has collaborated with many famous designers and brands in the fashion industry.
FILA has collaborated twice with the renowned Chinese designer, Jason Wu. They launched a joint collection in April 2018, with the theme of "Dream Garden", featuring Jason Wu's signature elegant style and precise cutting. The design used bright-colored flowers, plants and butterflies' elements, and applied simple and sleek stripe pattern, to create an image of advanced sportswear and to present FILA's youthfulness and vitality.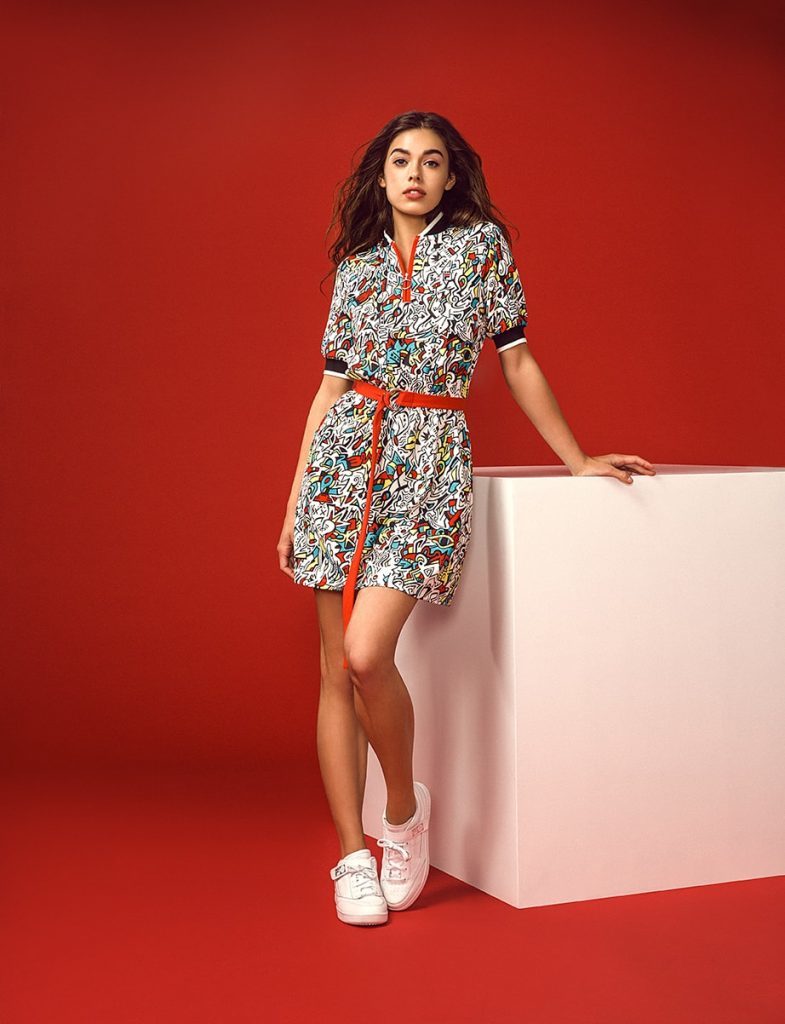 FILA also works with many luxury product companies. FILA has just launched a limited edition co-branded collection with the Italian luxury concept store 10 Corso Como. The collection will be available only at the 10 Corso Como Milan store.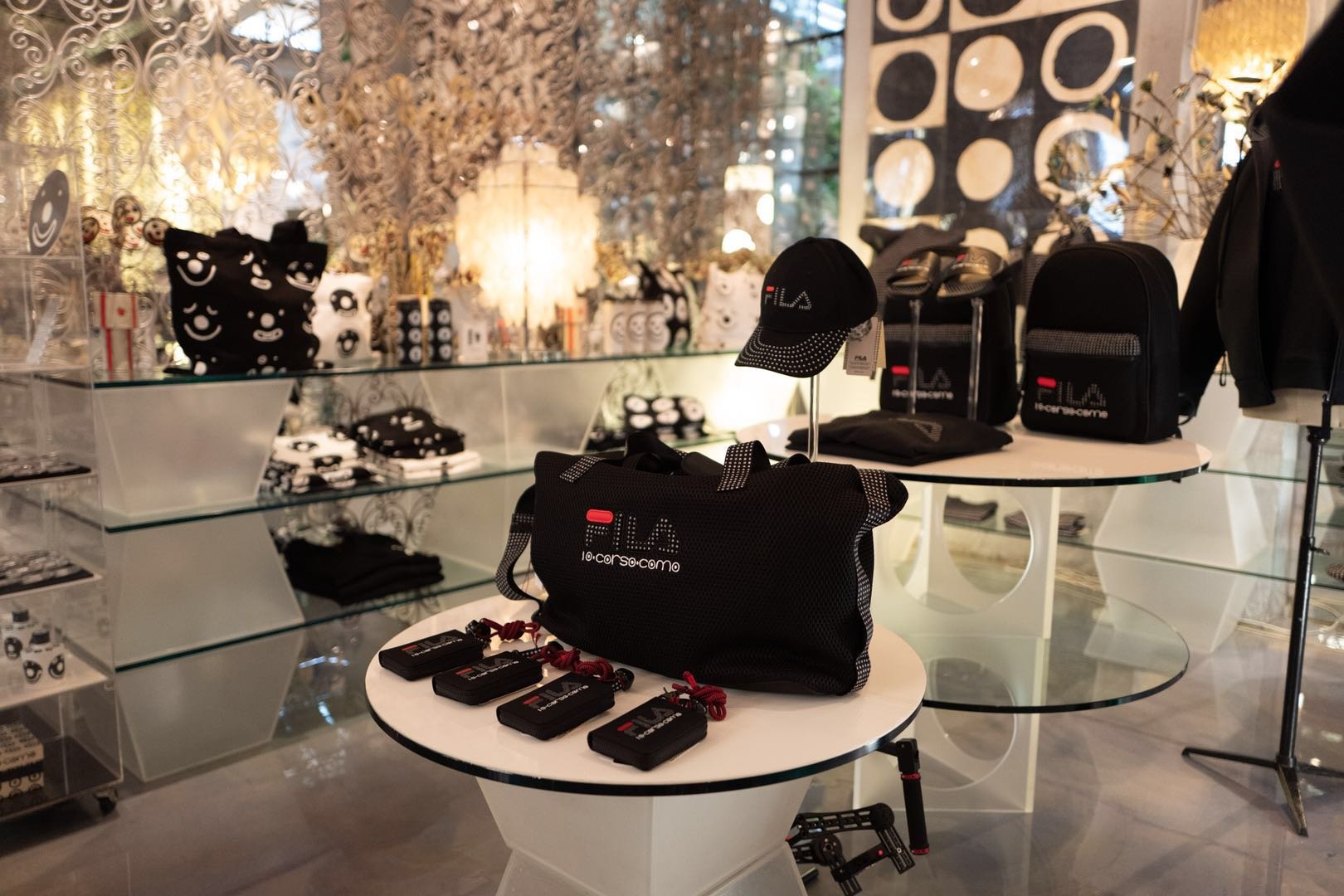 Since Anta acquired the Chinese trademark of FILA, many people are confused about the "nationality" of FILA. Some think that FILA is a brand of Anta. Regarding to this, Mr. Yao confirmed that the brand's shareholding structure did not affect FILA's being a pure Italian company. FILA will continue designing a diverse range of products, tailoring to each regional market with local buyer teams.
Anta was one of the largest sportswear groups in China, with extensive experience and expertise in the field of sports. The connection between FILA and Anta has contributed significantly to the development of FILA. Mr.Yao expressed that Anta understood the unique DNA of FILA and did not interfere with the design and production of FILA. The cooperation between the two parties has laid a solid foundation for the rapid development of FILA in China.
Future planning: cross-over collaboration with more brands and designers
Mr. Yao mentioned that FILA's new streetwear line, FILA Fusion, would adopt the "1+N" model and carry out multiple cross-over cooperation with other brands. In addition to Jason Wu and 10 Corso Como as mentioned previously, other collaboration partners include Japanese brand Aape, Korean "fashion antidote" D-ANTIDOTE and New York streetwear brand Staple.
Other FILA product lines include FILA Kids for kids wear and FILA ATHLETICS for professional sports.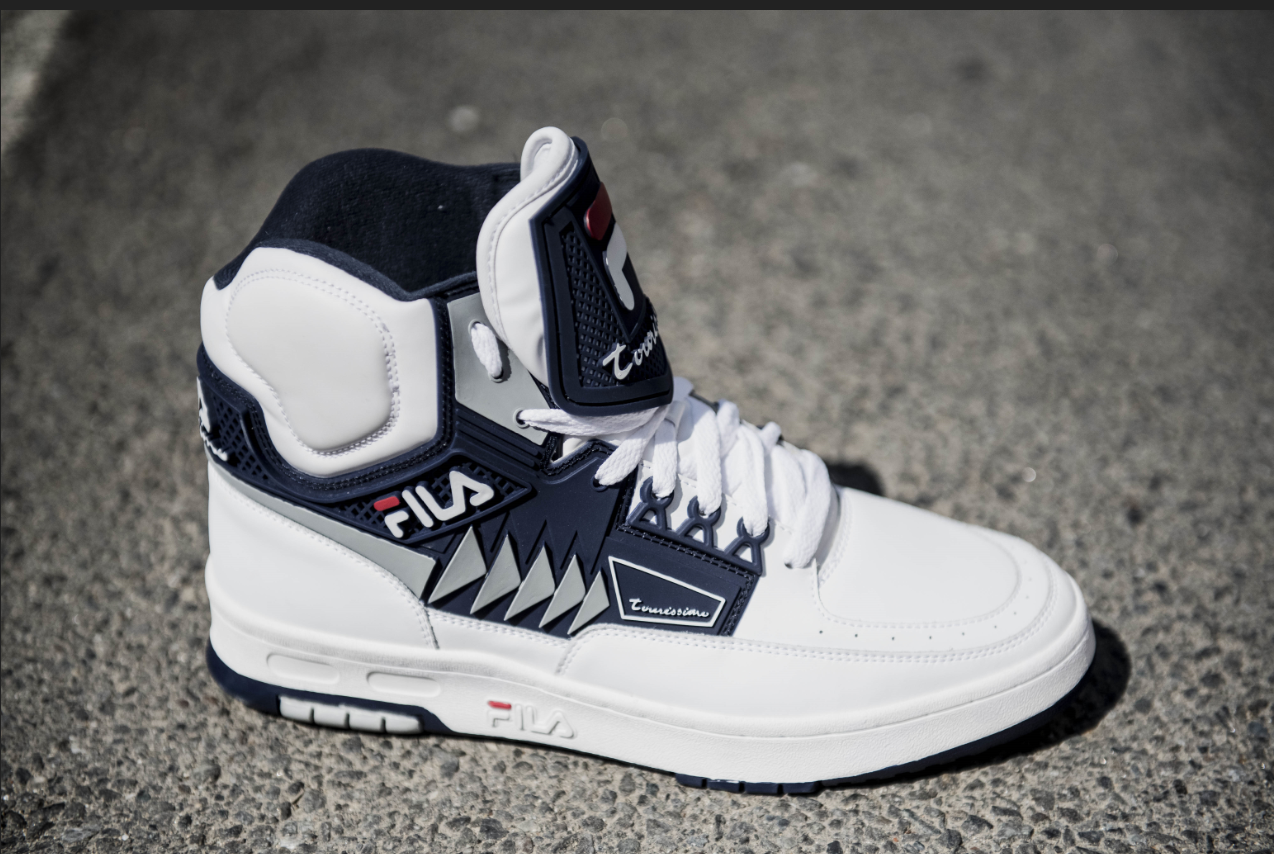 Regarding to the development plan of FILA, Mr. Yao also revealed that in the future, there would be more cross-over collaborations with other brands and designers. While selecting partners, FILA will consider not only the popularity but also their development vision, brand positioning and so on. FILA is also looking forward to collaborating with designers with Chinese elements.
In the future, FILA will also focus on e-commerce channels. However, FILA is not prepared to make e-commerce as the majority of the sales. FILA will manage it at an appropriate scale in the brand's future development strategy. Online does not necessarily mean low-price. FILA will continue to highlight the "advanced" positioning on the online channel.
---
Marketing and Business Cooperation, please email to contact@hualizhi.com