Emboldened by 2700 years of Roman History, the Italian fine jewelry brand under LVMH Group, BVLGARI continues its Italian excellence with innovative technology.
According to the financial data of LVMH Group in 2017, the Group's watch and jewelry sector had an organic growth rate of 12%, which was the first double-digit growth rate in the past five years for the sector. BVLGARI has achieved excellent results and continued expanding its market share with iconic collections including the Serpenti, B.Zero 1, Diva's Dream and Octo collections.
Above: BVLGARI's Diva's Dream collection
Mr. Jean-Christophe Babin, CEO of BVLGARI was appointed in 2013. He previously held senior management positions at P&G, Boston Consulting Group and Henkel. Prior to joining BVLGARI, Mr. Babin was the CEO at TAG Heuer, the watch brand under LVMH for 12 years. BVLGARI was acquired by LVMH for 3.7 billion euros in 2011.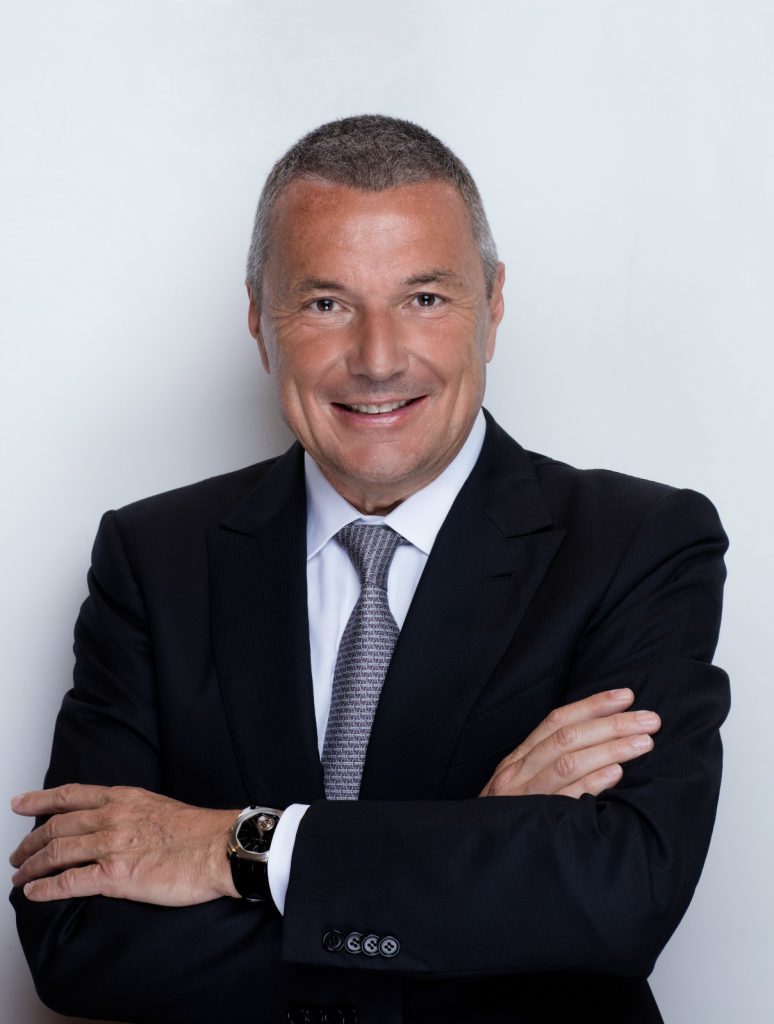 Above: Mr. Jean-Christophe Babin, CEO of BVLGARI
Luxe.Co had an exclusive interview with Mr. Babin recently, in which he shared his insights of the 134-year-old Italian brand's inspiration, challenge and strategy.
Luxe.Co: BVLGARI has been the official partner of Shanghai International Film Festival (SIFF) for two consecutive years. Could you share with us the story behind the cooperation between BVLGARI and SIFF? Why do you choose film as a medium to convey BVLGARI's brand spirit and Italian lifestyle?
Babin: First, BVLGARI has always been involved and influenced by art, as you can see in our jewelry. It's partly because we are Roman with a lot of art influence.
Movie is the seventh art. With Cinecittà, Rome has been a major international capital of movies since 1950s. Many major movies have been filmed in Rome. The combination of movie, BVLGARI and Rome has also been one of the major steps in popularizing the brand. The brand originates from lifestyle and arts, among other factors. The ambiance, architecture and movies shape the brand. We believe movie is part of our genes or DNA.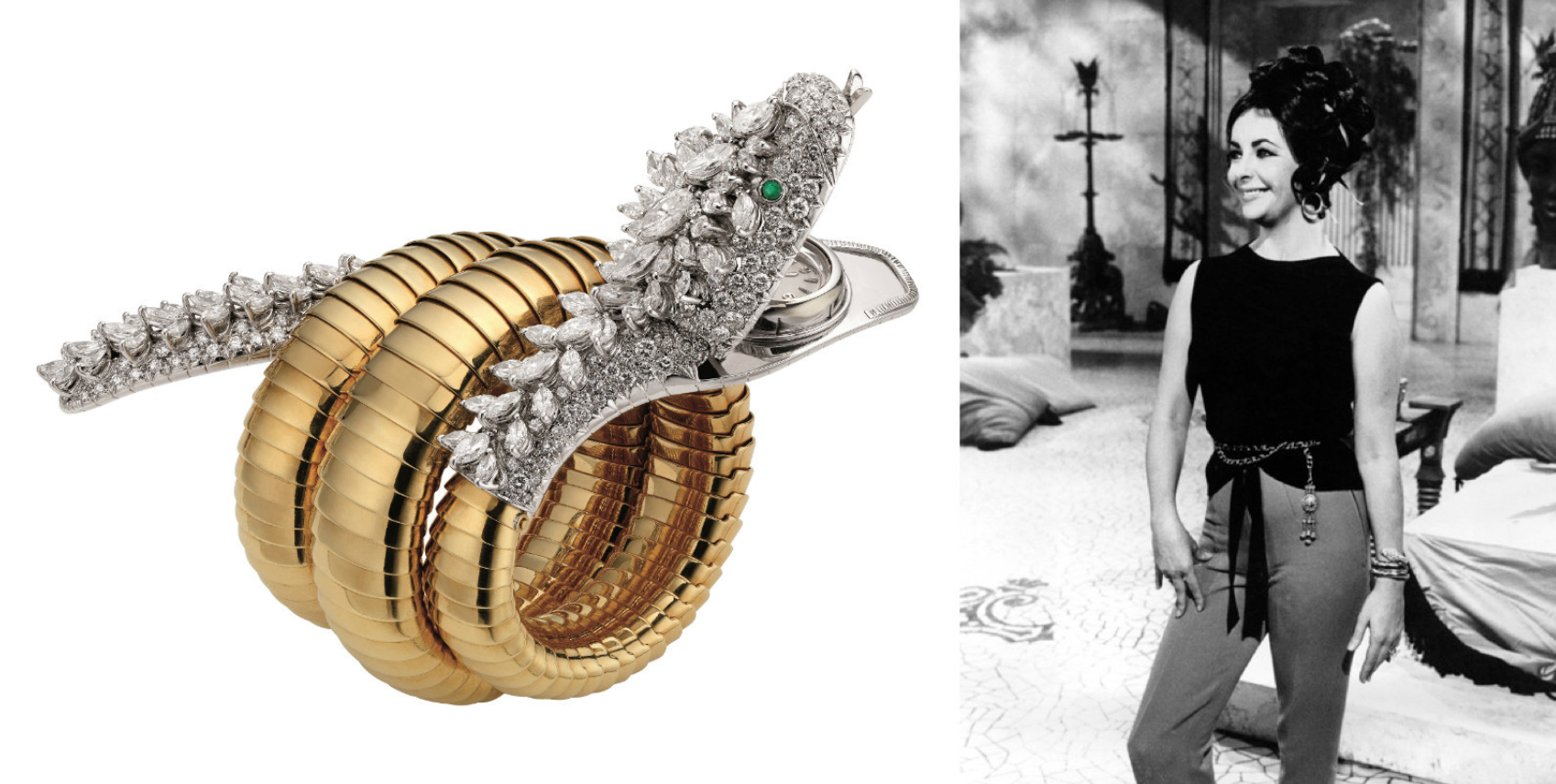 Above: Elizabeth Taylor in the movie Cleopatra, wearing Bulgari "snake" bracelet
By keeping this spirit, we prefer to partner with newer shows and festivals, rather than the more established events. BVLGARI contributes to Tribeca (in US) by financing and fostering movies. In Shanghai, we hosted a screening of five classic Italian comedies with the "Flamboyant Festa by BVLGARI" opening party, as well as a panel discussion.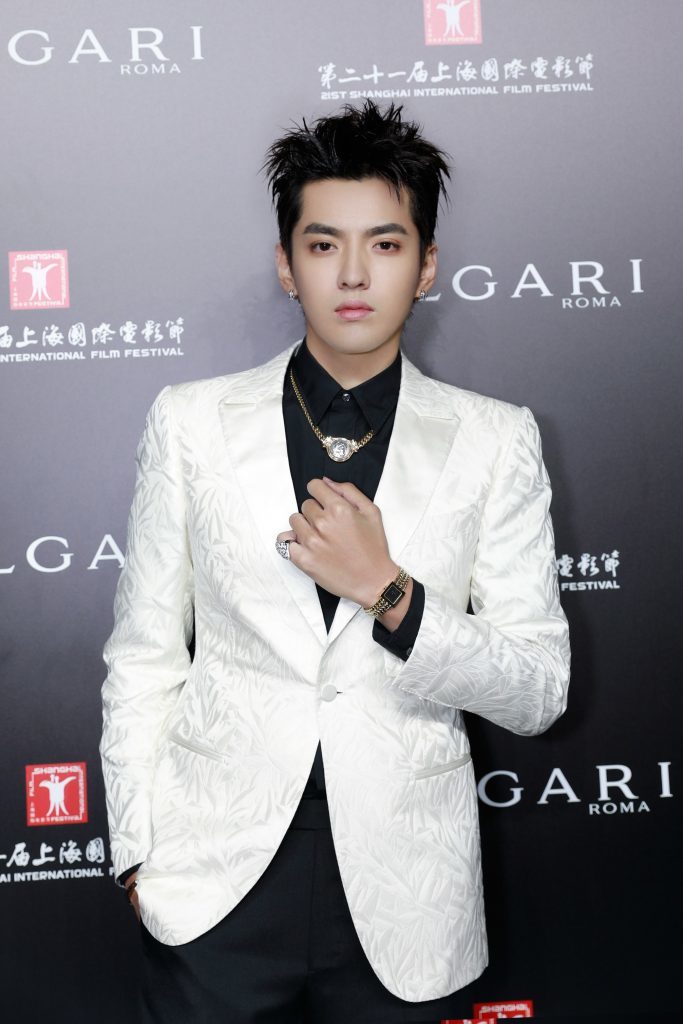 Above: BVLGARI's brand spokesperson Kris Wu at Shanghai International Film Festival
Luxe.Co: Luxe.Co has conducted consumer surveys in two consecutive years featuring mid-to-high-end millennial consumers. Undoubtedly in the high-end jewelry market, global consumers, especially Chinese consumers, have evolved dramatically in age groups, aesthetics, purchasing habits, and brand recognition. Accessories have also become a popular area for fashion in the past few years. What is your approach towards millennials?
Babin: I think that you don't necessarily design a strategy exclusively for millennials. In addition to be desirable in style, brands are also related to values.
In addition to the look of the product, there are also craftsmanship and background stories. Whether they are millennials or other age groups, I think there is a lot of value beyond the jewelry itself. Therefore, disclosing the stories behind and sharing the stories are very important, as well brands' integrity and social values.
I think the "sharing culture" is taking over the "showing culture". This obviously fits very well with millennials, as well as other age groups if you look at social network. It's not only about people at 25 years old. Many people in their 50's are on social network. Showing is becoming more sharing. Millennials are important, but most people who buy luxury on mobile devices, are in their 40's.
Luxe.Co: BVLGARI is the world's top jewelry and watch brand with more than 130 years of history. What has been the major challenge for BVLGARI since you joined as CEO in 2013?
Babin: The major challenge is probably about how to express the brand consistently and faithfully in accordance with the founder's vision and dream, while looking towards the future. We need to make sure the interpretation is consistent, relevant, and at the same time, contemporary.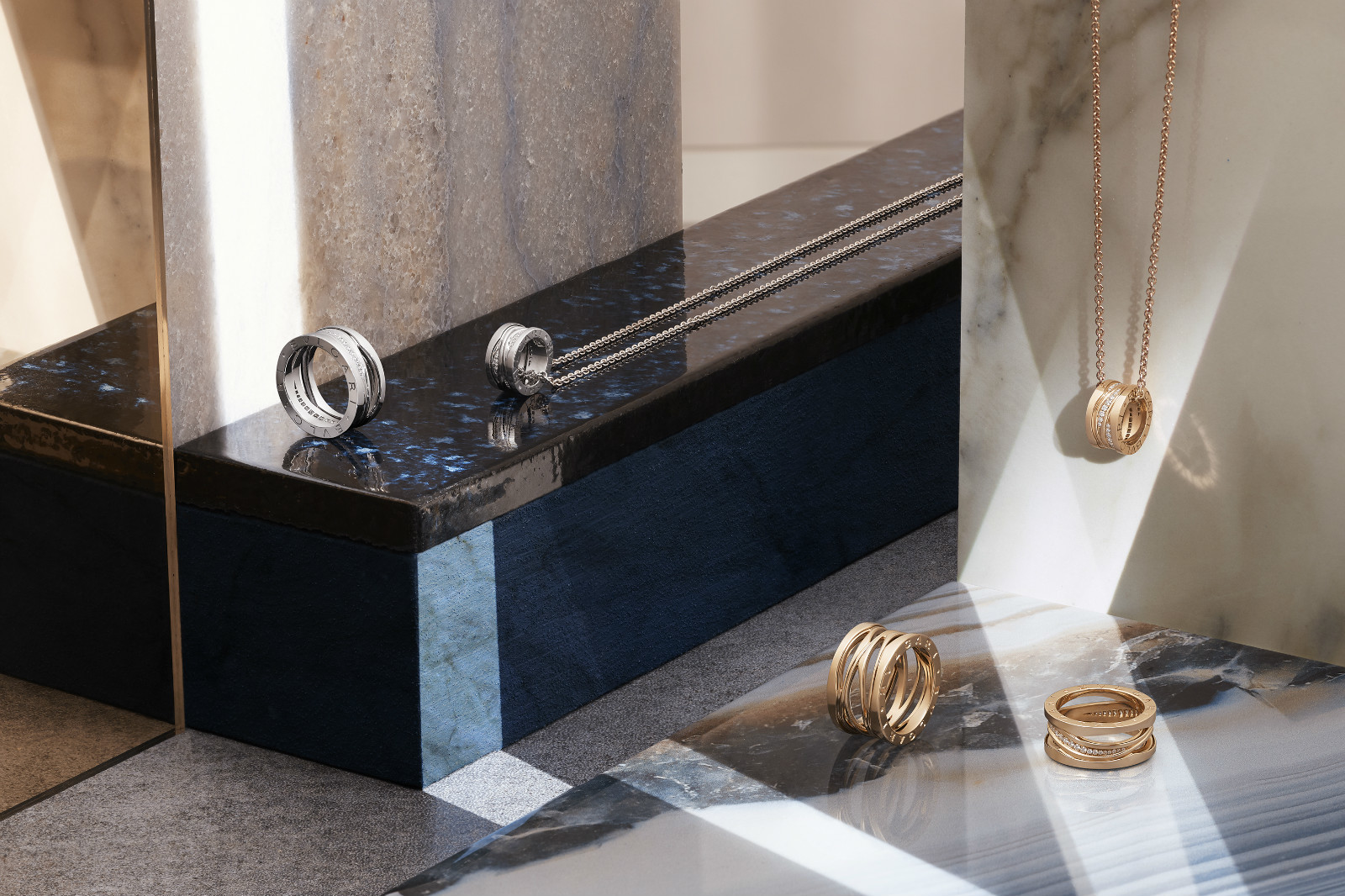 Above: BVLGARI's B. Zero 1 collection
DNA remains but we also bring in some new codes each time. We need to make sure new codes are speaking to yesterday's generation, as well as today's or tomorrow's generations. It is the same for all luxury brands. The glamour and the way we communicate need to be very faithful to the original DNA of the brand. This is obviously a key factor for success.
Luxe.Co: The jewelry industry has hundreds of years of history in craftsmanship. With new technologies and techniques, how does the luxury industry embrace technology? What technology is required?
Babin: For luxury brands, the first and foremost is to use technologies that are familiar to their clients. It's not necessarily mandatory to use technology in products or services. But you need to make sure that the access to products and service is available and facilitated by technology.
If you are a contemporary luxury brand, you need to be a champion of e-commerce. It does not mean that you need to be an internet geek, but you have to make sure that consumers' digital experience is easy and rewarding. Traditionally, we focus only on creativity, with less attention on delivery and the access to products and services. Brands need to focus their resources on both creativity and delivery.
For BVLGARI watches, we focus on mechanical watches, but the communication channel is digital.
Luxe.Co: The competition in the luxury industry is intense. what are BVLGARI's core competitive edges?
Babin: BVLGARI is unique. For example, the Diva's Dream collection is inspired by the colored fan-shaped mosaics of the Caracalla Baths in Rome, combined with volumes and colors.
We try to be true to ourselves. We respect competition, but we are not inspired by competition. We try to express our own DNA and have the chance to have a huge patrimony. Rome has existed for more than 2700 years. We have yet to even explore more than 10% of Rome's history. There is still a long way to go.
Luxe.Co: Chinese market has been very important for international luxury brands. How is the Chinese market positioned in BVLGARI's global strategy? What is your China strategy?
Babin: China is one of the major markets, together with Japanese, American and European markets. We do not rely upon one clientele segment only. We are investing in a diversified portfolio. Our hotels are testament to this commitment. We re-opened the store in Plaza 66 yesterday and will continue focusing on elevating the range.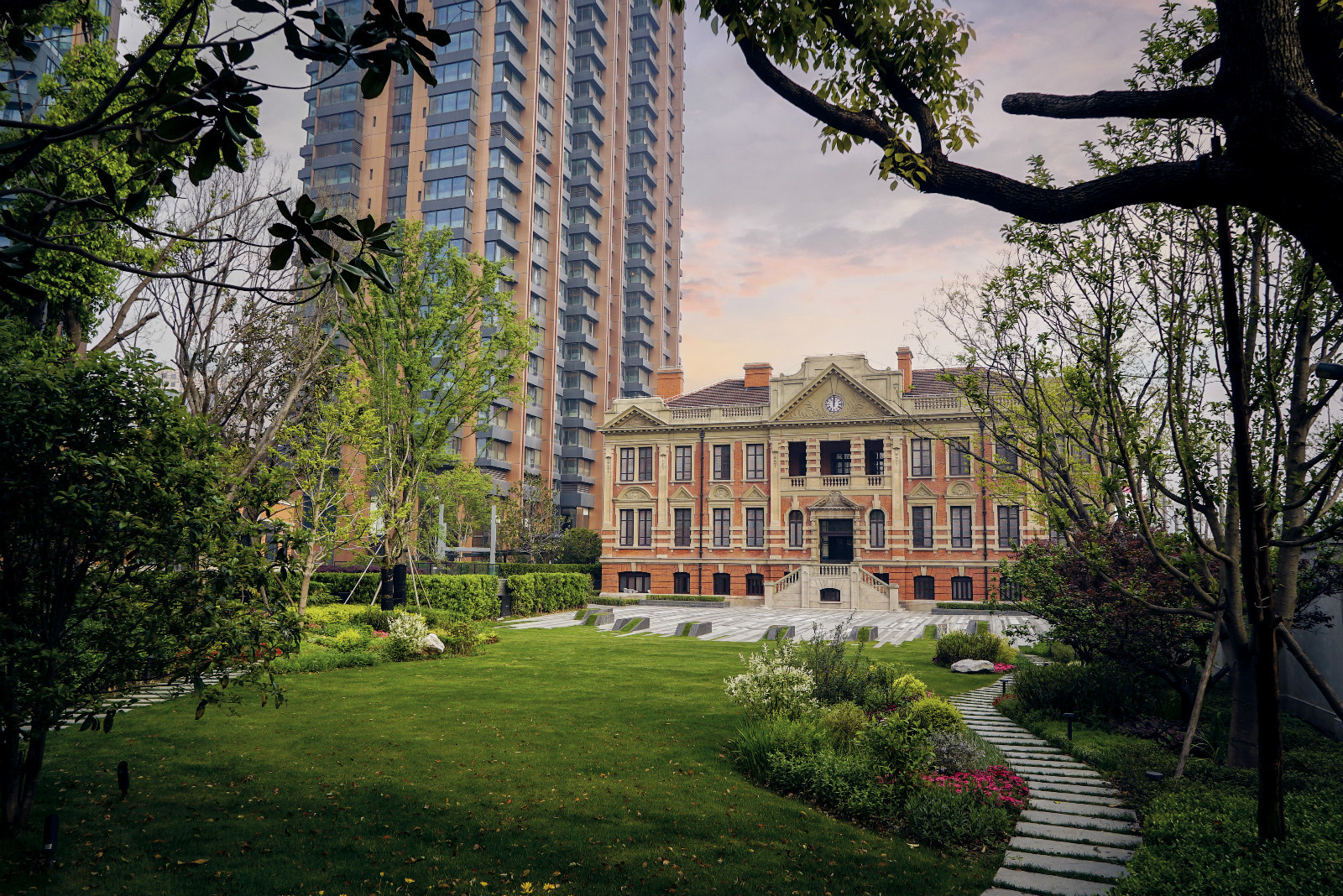 Above: BVLGARI Hotel in Shanghai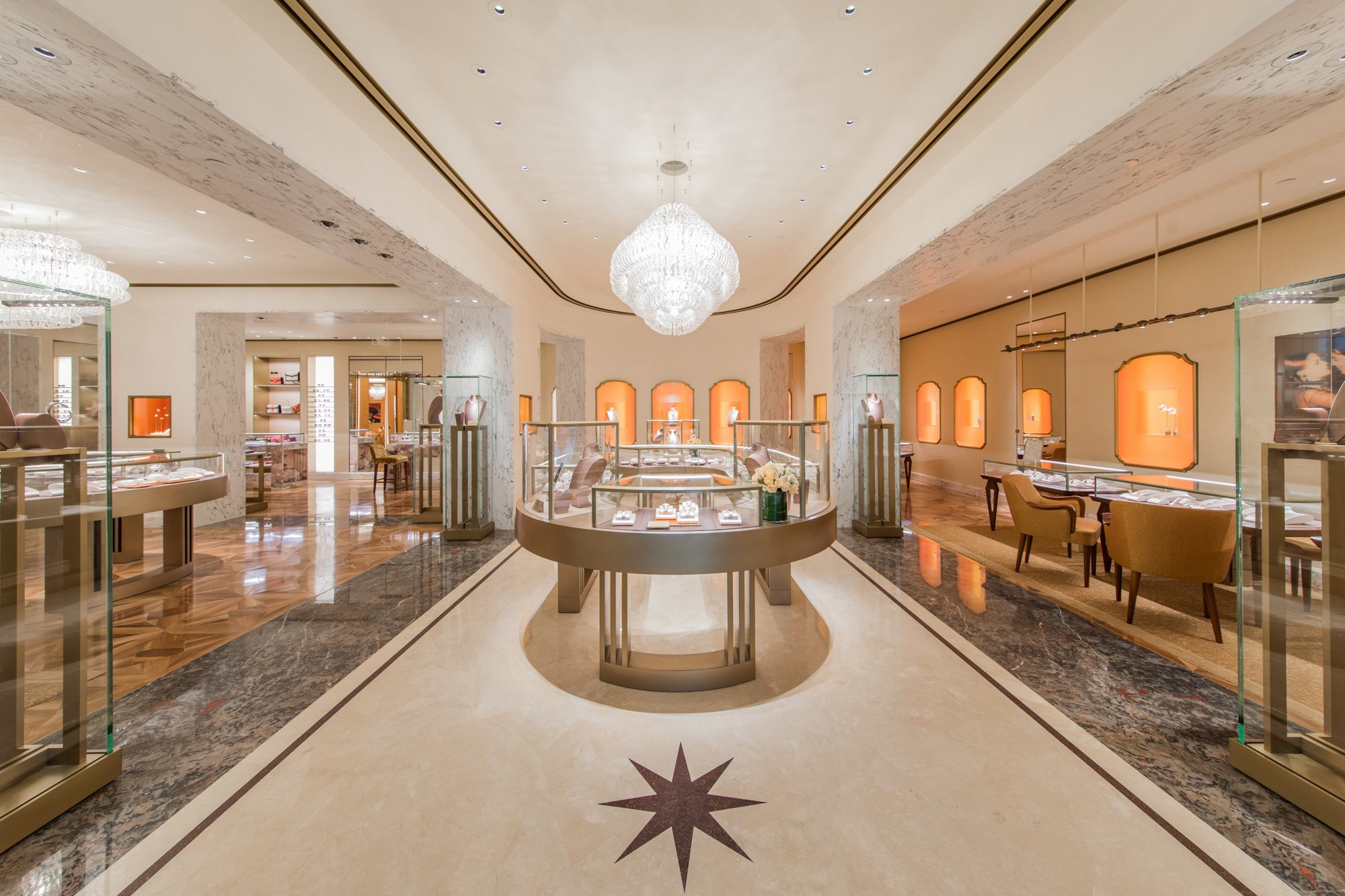 Above: BVLGARI store at Plaza 66, Shanghai
At the same time, we re-opened the New York flagship store in 5th Avenue last year. We are about to open in Place Vendome in Paris. We also have many initiatives in Japan. We are trying to maintain a balance.
As a luxury brand, we should not be an Italian brand only, or a Chinese or American brand. We have to be real BVLGARI. BVLGARI has built its strengths from diversity and we are a diversified brand in the global market. We had a collection inspired by Asian tiles, and the fan motif of Diva's Dream collection is also a Chinese element. We are quite universal in the way we express ourselves.
Luxe.Co: BVLGARI has launched an e-commerce site in China and adopted WeChat sales quite early among luxury brands. What is your thought on combining high-end jewelry and online channels? What is your online strategy?
Babin: We are active on WeChat. Theoretically you can access all product categories. However, we know from experience that in terms of our jewelry, clients prefer direct connections. The online platform is more of a showcase of our assortment. But eventually either clients will contact us or we will contact them. It's very rare that you will buy a necklace at 300 thousand or 1 million euros online. In the specific context of our jewelry, the classical relationship remains primary.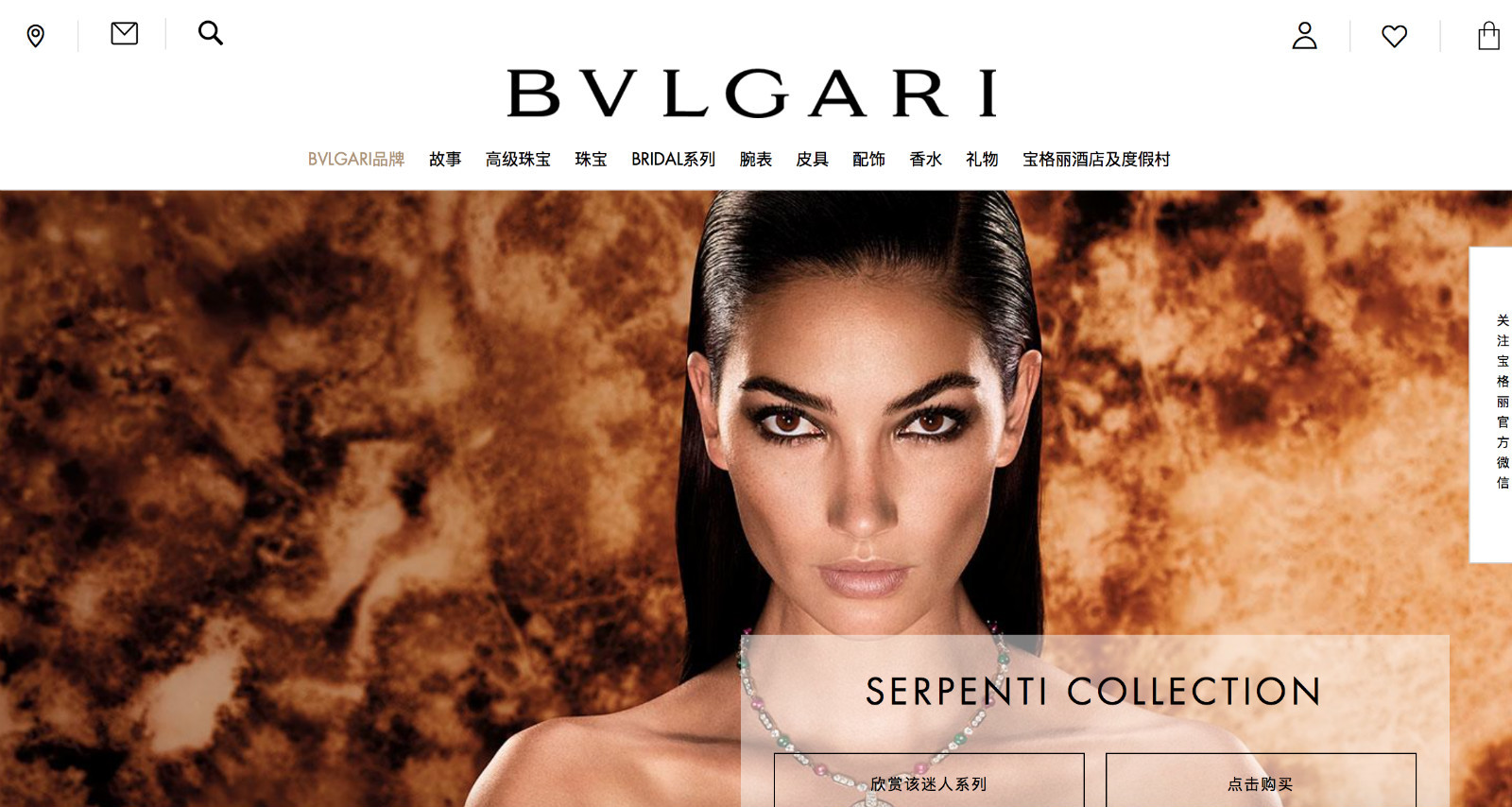 For more accessible and standardized product categories, it will be easier to buy directly on BVLGARI online platform or BVLGARI WeChat. But if products are very unique, people will prefer to meet directly in person, in order to appreciate gems and learn more about the creativity and craftsmanship behind.
---
Photos from BVLGARI
---
| Chinese reporter: Ruoyu Zhu
 Marketing and Business Cooperation, please email to contact@hualizhi.com