Designer brands are one of the focusing areas of Luxe.Co in the fashion section. "Luxe.Co Chinese Designer Monthly Report" monitors closely and regularly the commercial development of designer brands. Through interviews and research reports, Luxe.Co records designers' growing path and shares with industry professionals and readers.
"Luxe.Co Global Fashion Innovation and Investment Forum (华丽志全球时尚创新与投资论坛)" invited three founders and managers of independent designer brands to share with us their development path and the challenges and opportunities they are facing.
At the roundtable discussion "Development Path of China Designer Brands" at Luxe.Co Global Fashion Innovation and Investment Forum (LGFIIF), Xinglong Lv, Partner of YE'SbyYESIR (吕星龙, YE'SbyYESIR 品牌合伙人) shared his opinion.
Luxe.Co also invited other outstanding entrepreneurs for this roundtable, Xiaojun Zhuang, Co-Founder of IMMI (庄晓君, IMMI 品牌联合创始人) and Zi Yang, Founder of ANNAKIKI (杨子,ANNAKIKI 品牌创始人).
WHO IS Xinglong Lv?
Xinglong Lv is the partner of YE'SbyYESIR and the GM for Beijing Ermaote Fashion Co. Ltd. YE'SbyYESIR was established in 2013. The designer, Qian Ye specializes in drawing inspiration from contemporary art and Chinese traditional culture, and combines with his deconstruction skills, supplemented by modern minimalist design techniques.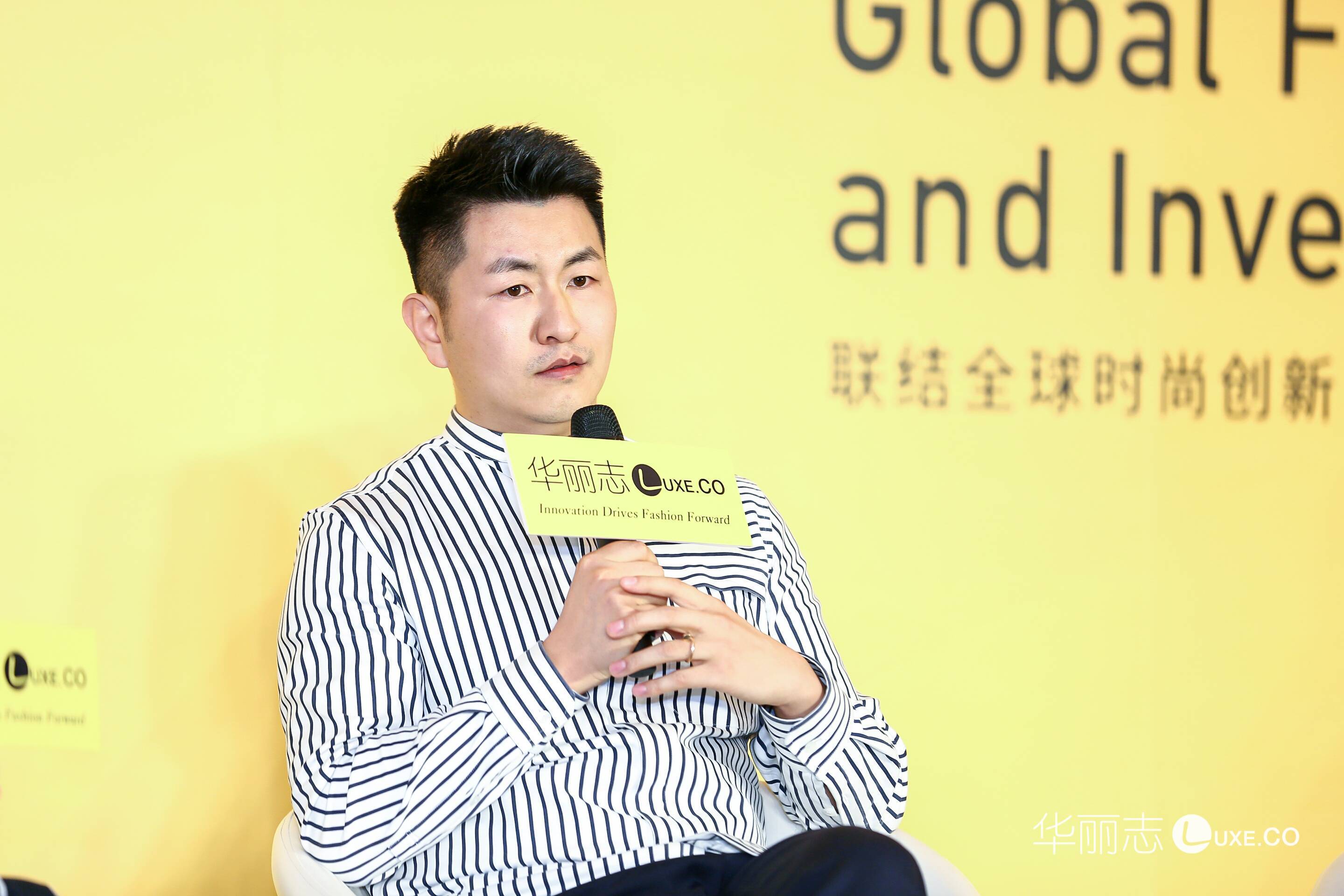 01
Development Status and Challenges
Elisa Wang: All of your designer brands have your own specialties. Could you share with us your current development? What are the challenges?
Xinglong Lv: YE'SbyYESIR positions at the light dress category. There is a big difference between light dresses and traditional evening gowns. Light dresses are less ceremonious and more convenient and comfort to wear. Scenarios include afternoon tea with girlfriends, or small events. This category that we have strengthened and focused on, has been well-received among top celebrities. They wear our dresses for many events. We have opened several stores. From the repeated purchase rate, the overall customer response is satisfactory.
But after we opened independent stores, we realized that the weather in October and November was cold. Events were less than year-ends, which affected our store performance. It is a mishap for this category. Therefore, we make ready-to-wear collection in AW18 and provide more diversified services to customers to gain their preference.
Our challenge is in supply chain. We have many fabrics from Japan and Europe. The lead time is relatively long. At the early stage, many styles are unique and require complex techniques. In addition, many garment factories in Beijing are moving out. We need to improve, optimize and integrate supply resources.
02
Needs for further development of designer brands
Elisa Wang: As designer brands, what do you need the most at current stage?
Xinglong Lv: For us, there is a lack of talents.
On one hand, it is difficult for the design department to recruit the right design talents. We have hired designers who used to work at traditional fashion brands as chief designers. But they may have a certain level of habitual thinking due to their past experience. They may not adapt to the operation of designer brands. After trying a few times, we decided to hire fresh graduates and to train them ourselves.
On the other hand, there is a lack of visual talents. As IMMI mentioned earlier, the promotion of WeChat and WeiBo is related to aesthetics. They need to have a certain level of aesthetic ability, which narrows our selection scope in the talent market.
03
Views on cross-over collaboration
Elisa Wang: We noticed since last year that there have been many commercial brands seeking collaboration with designer brands. What is your view on this? Which types of commercial brands are you interested to collaborate with?
Xinglong Lv: YE ' SbyYESIR has collaborated with Intel, L ' oreal, Red Bull previously. But the collaboration is at the level of developing a small collection of products for their certain events. We love to have cross-over collaboration, which brings creative inspiration and increases brand exposure.
Featuring "Innovation Drives Fashion Forward" and "Embrace the Golden Age of China Fashion Entrepreneurship and Investment", Luxe.Co Global Fashion Innovation and Investment Forum was launched in Beijing on April 18th, 2018.
The most outstanding investors, entrepreneurs, designers and senior managers in the fields of fashion investment and brand innovation gathered together at the forum for thirteen speech, dialogue and roundtable discussions, presenting the latest trends of China and global fashion investment and entrepreneurial innovation.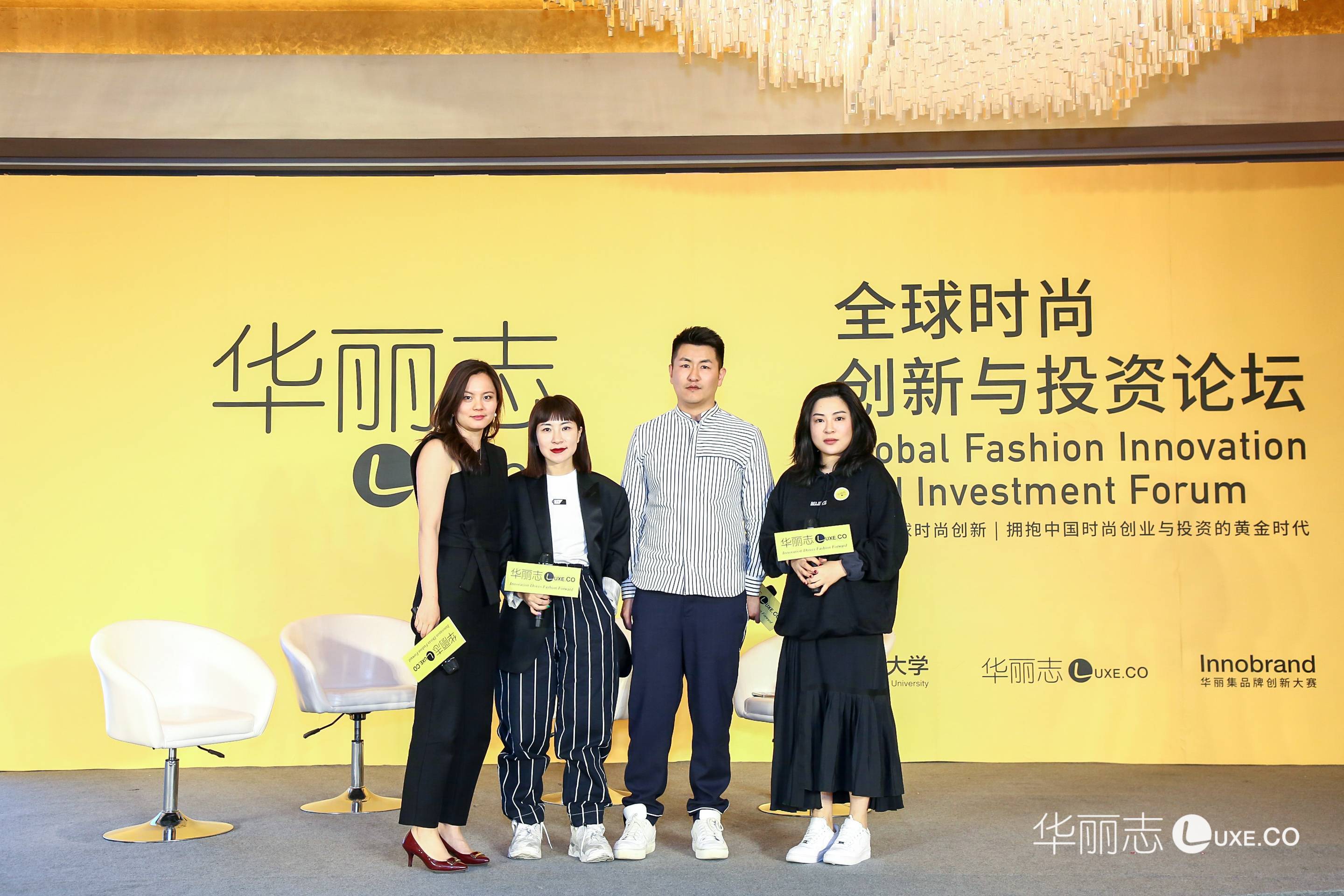 In the photo above from the left to right, Elisa Wang (Head of Fashion at Luxe.Co), Zi Yang (Founder of ANNAKIKI), Xinglong Lv, Partner of YE'SbyYESIR and Xiaojun Zhuang (Co-Founder of IMMI) presented and shared their thoughts with the audience of the forum.
| Chinese Reporter: Fang Wei
---
Marketing and Business Cooperation, please email to contact@hualizhi.com