Designer brands are one of the focusing areas of Luxe.Co in the fashion section. "Luxe.Co Chinese Designer Monthly Report" monitors closely and regularly the commercial development of designer brands. Through interviews and research reports, Luxe.Co records designers' growing path and shares with industry professionals and readers.
"Luxe.Co Global Fashion Innovation and Investment Forum (华丽志全球时尚创新与投资论坛)" invited three founders and managers of independent designer brands to share with us their development path and the challenges and opportunities they are facing.
At the roundtable discussion "Development Path of China Designer Brands" at Luxe.Co Global Fashion Innovation and Investment Forum (LGFIIF), Zi Yang, the founder of ANNAKIKI (杨子,ANNAKIKI 品牌创始人) shared her opinion.
Luxe.Co also invited other outstanding entrepreneurs for this roundtable, Xiaojun Zhuang, Co-Founder of IMMI (庄晓君, IMMI 品牌联合创始人) and Xinglong Lv, Partner of YE'SbyYESIR (吕星龙,YE'SbyYESIR 品牌合伙人).
WHO IS ZI YANG?
Zi Yang is the founder and creative director of ANNAKIKI. Ms. Yang grows up in a tailor's family. In 2012, she established the independent designer brand ANNAKIKI. She has presented multiple fashion shows in China and abroad. She was invited to present her works at the official showrooms of London Fashion Week and Paris Fashion Week. In 2017, she was one of the Chinese designers presenting fashion shows at the official schedule of Milan Fashion Week.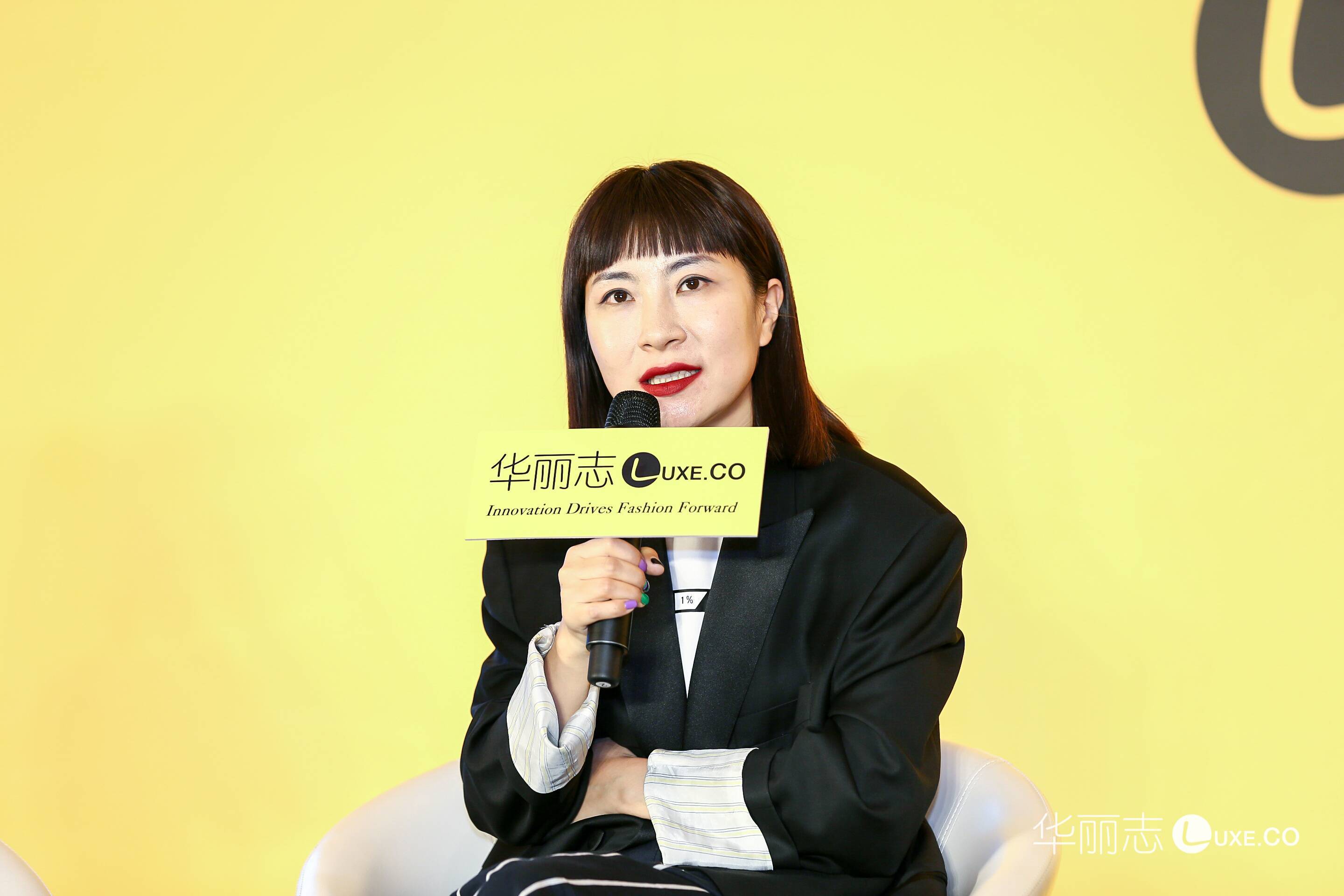 01
Development Status and Challenges
Elisa Wang: All of your designer brands have your own specialties. Could you share with us your current development? What are the challenges?
Yang Zi: Since the establishment of ANNAKIKI, I have been working on design. With the help of a great team, we have opened more than 10 stores in China. We plan to expand our store network to overseas markets.
ANNAKIKI positions at the "Grotesque Girl" style with an attitude. We are bold in design and have received supports from many celebrities and fashion professionals.
The challenge in our brand development is to balance between designer and designer brands. There is a big difference between being a designer and running a designer brand. As a designer, our positioning and original intention is from the pursuit of artistic design. But as a designer brand, you need to open stores and understand consumers. We did encounter some problems. But we continue working on it.
China is not lack of fashion brands. People are more aware of designer bands in recent years. Now consumers have changed a lot. For example, previously we bought a piece of clothing for material needs. But now we buy for aesthetic needs. In addition to the clothing itself, we prefer to buy designs with attitude, aesthetic or emotion. Therefore as designers and  brand founders, we need to find a balance between design and commerce.
The other challenge is supply chain. First, many factories will not take orders from designer brands, because of the quantity limits. Second, the quality control in the entire supply chain need to be improved from sourcing to production.
02
Needs for further development of designer brands
Elisa Wang: As designer brands, what do you need the most at current stage?
Yang Zi: For any designers, design and sales talents are very important. On one hand, it is difficult to find them. On the other hand, I have spent more time in design in the development of ANNAKIKI. We need professionals in sales, terminal management and other areas to join our team.
 03
Views on cross-over collaboration
Elisa Wang: We noticed since last year that there have been many commercial brands seeking collaboration with designer brands. What is your view on this? Which types of commercial brands are you interested to collaborate with?
Yang Zi: ANNAKIKI has cross-over collaborated with Disney, Amazon and other brands so far.
I think we can gain a lot by collaborating with big IPs. First, it is fun combining both characteristics and recreate and redesign. It is very challenging. Second, from the perspective of brand influence, cross-over cooperation can achieve a win-win result. For big IPs, designers bring them new designs. For designers, collaborating with big IPs increases their brand influence to a certain extent.
Featuring "Innovation Drives Fashion Forward" and "Embrace the Golden Age of China Fashion Entrepreneurship and Investment", Luxe.Co Global Fashion Innovation and Investment Forum was launched in Beijing on April 18th, 2018.
The most outstanding investors, entrepreneurs, designers and senior managers in the fields of fashion investment and brand innovation gathered together at the forum for thirteen speech, dialogue and roundtable discussions, presenting the latest trends of China and global fashion investment and entrepreneurial innovation.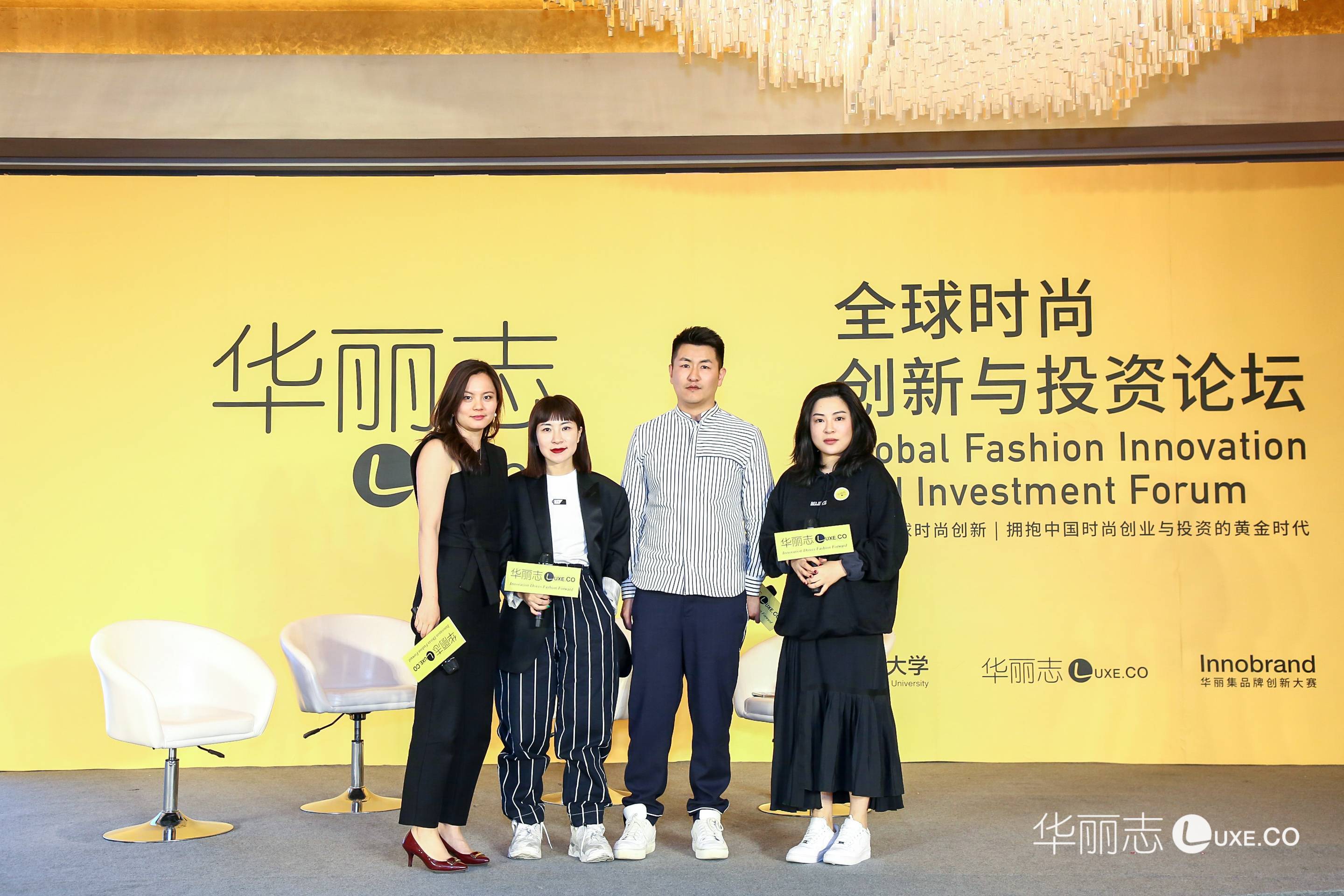 In the photo above from the left to right, Elisa Wang (Head of Fashion at Luxe.Co), Zi Yang (Founder of ANNAKIKI), Xinglong Lv, Partner of YE'SbyYESIR and Xiaojun Zhuang (Co-Founder of IMMI) presented and shared their thoughts with the audience of the forum.
| Chinese Reporter: Fang Wei
---
Marketing and Business Cooperation, please email to contact@hualizhi.com