The entrepreneurship activities in China fashion consumption has been vigorous, which attracted many talents to join from other fields. They have brought over innovative technology and business model, as well as a broader global vision and dynamic internet thinking.
"Luxe.Co Global Fashion innovation and Investment Forum (华丽志全球时尚创新与投资论坛)" invited four outstanding entrepreneurs in this area to share with us their experience in the new fashion consumption entrepreneurship.
At the roundtable discussion "New Ecology of Fashion Consumption Entrepreneurship" at Luxe.Co Global Fashion Innovation and Investment Forum (LGFIIF), Jun Xu, Founder of Meiweirensheng (徐军,美味人生创始人) shared his opinion.
Luxe.Co also invited other outstanding entrepreneurs for this roundtable, Mengyuan Liu, Founder of YCloset (刘梦媛,衣二三创始人) , Yuxuan Leng, CEO of Cosmo Love ( 冷雨璇, 时尚致爱CEO) , and Ming Yan, Founder and CEO of LOOK (严明,LOOK创始人和CEO).
WHO IS JUN XU
Jun Xu is the partner of GB (Groupe Bertrand) in China. GB is the largest independent catering group in France and owns Angelina, the French luxury dessert brand with more than one hundred years of history. Angelina is also one of the most famous French afternoon tea brands in the world. Jun Xu graduated from the Department of Mathematics at Université Paris Descartes in Paris. As one of the key founders of French desserts in China, Mr. Xu established Meiweirensheng and has trained more than 6,000 entrepreneurs in French desserts in the past six years. Jun Xu is the first-batch graduate of Orange Bay University.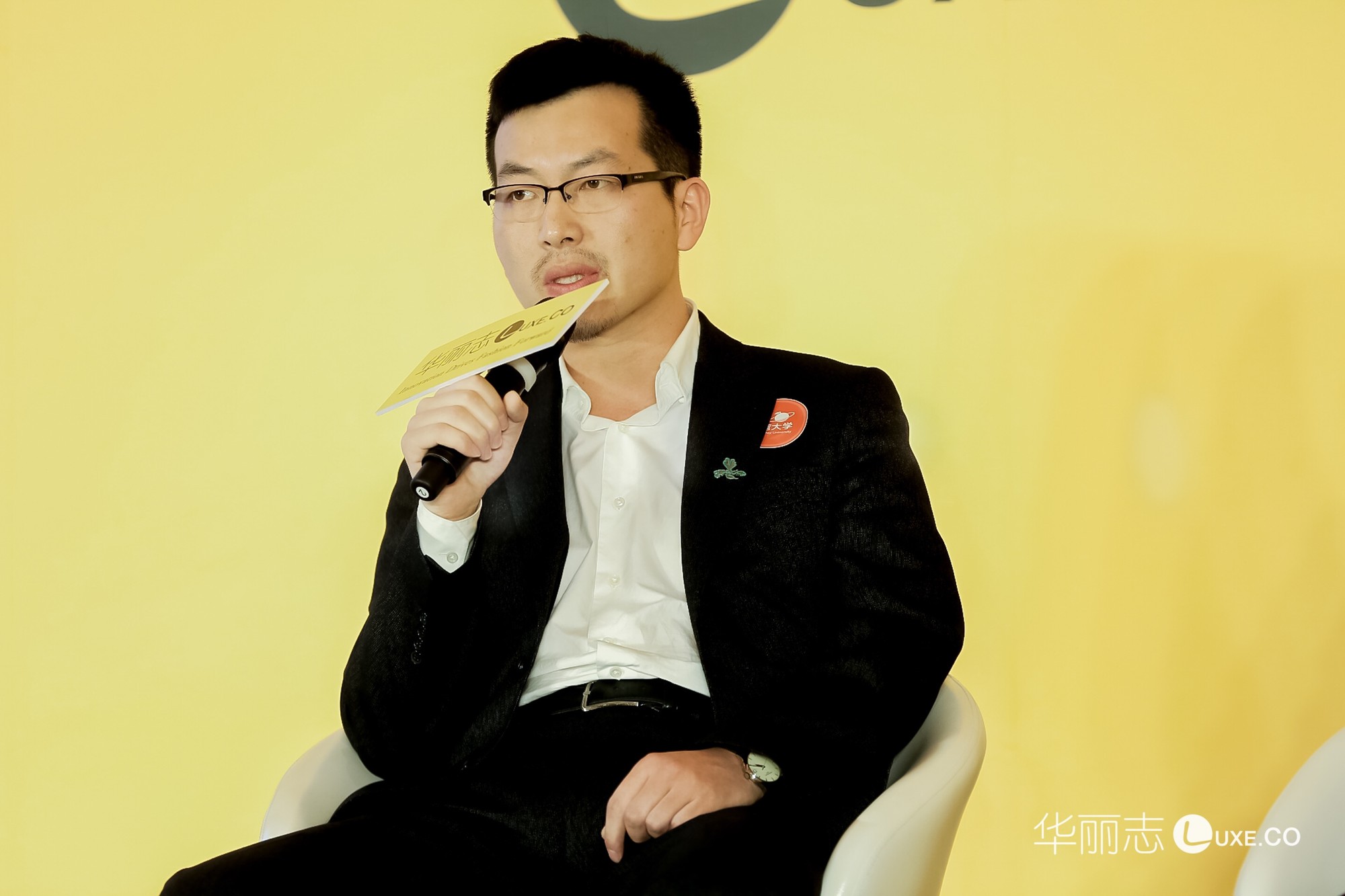 01
Why to start entrepreneurship?
Claire Shen: Founders are key for a business or entrepreneurship. What is the reason when you first started entrepreneurship in the fashion consumption field?
Jun Xu: I have entered the industry for 12 years and established Meiweirensheng for 6 years. I have met many young people from different industries, whose interest is on making desserts. There is a demand for making desserts in the China Market, which led us to grow from a small studio to the current stage.
French desserts are imported to China and still at the fast-growing stage. We have more than 4,000 graduates who have established their own brands, studio or shops in various cities throughout China. It takes efforts to build a brand. Based on my understanding of the industry in the past six years, we made an important decision last year, to cooperate with GB, the largest catering group in France. We are in charge of the China operation of Angelina.
To land a foreign brand in China, people are the key. We are very familiar with the ecology of the industry in China, and can easily locate talents who make true contribution to the brand.
02
How to obtain customers?
Claire Shen: You all came from different backgrounds. Now you are serving mid-to-high end fashion consumers. Many people think fashion is a good business with high gross profit margin. But on the other hand, customers are cluttered. It takes efforts to reach them. How do you approach and obtain customers?  
Jun Xu: In the past six years of entrepreneurship, we have met many various types of customers. Our customers want to re-understand themselves and engage in the industry they are passionate about. These groups of customers are cluttered in segmented areas. However, it is the internet age now. As long as you are a skilled top talent, you will be easily found by relevant groups.
03
The power of brands
Claire Shen: No matter whether you establish your own brand or serve other brands, you are dealing with brands. What is your understanding of brands. How significant is the power of brands?
Jun Xu: For the two brands that we operate, Meiweirensheng is like a child and Angelica is like a teacher. They have their own system and life cycle. Angelica has experienced a lot in the past century. At the heart of Paris, only four brands survived after a century. The brand development is particularly difficult and requires blessings.
Nowadays, consumers are growing rapidly, benefited from technology and communication channels. Young Chinese consumers can fall in love with French desserts in a relatively short period of time. In fact, there are no brands with huge appeal in this area in China currently. We have more than 4,000 students. Some brands have become regional internet brands. We invested in some of them. In this process, we realized that creating brands is very difficult. As the partner of Angelina, I want to deliver its centennial culture to Chinese entrepreneurs in this field.
Featuring "Innovation Drives Fashion Forward" and "Embrace the Golden Age of China Fashion Entrepreneurship and Investment", Luxe.Co Global Fashion Innovation and Investment Forum was launched in Beijing on April 18th, 2018.
The most outstanding investors, entrepreneurs, designers and senior managers in the fields of fashion investment and brand innovation gathered together at the forum for thirteen speech, dialogue and roundtable discussions, presenting the latest trends of China and global fashion investment and entrepreneurial innovation.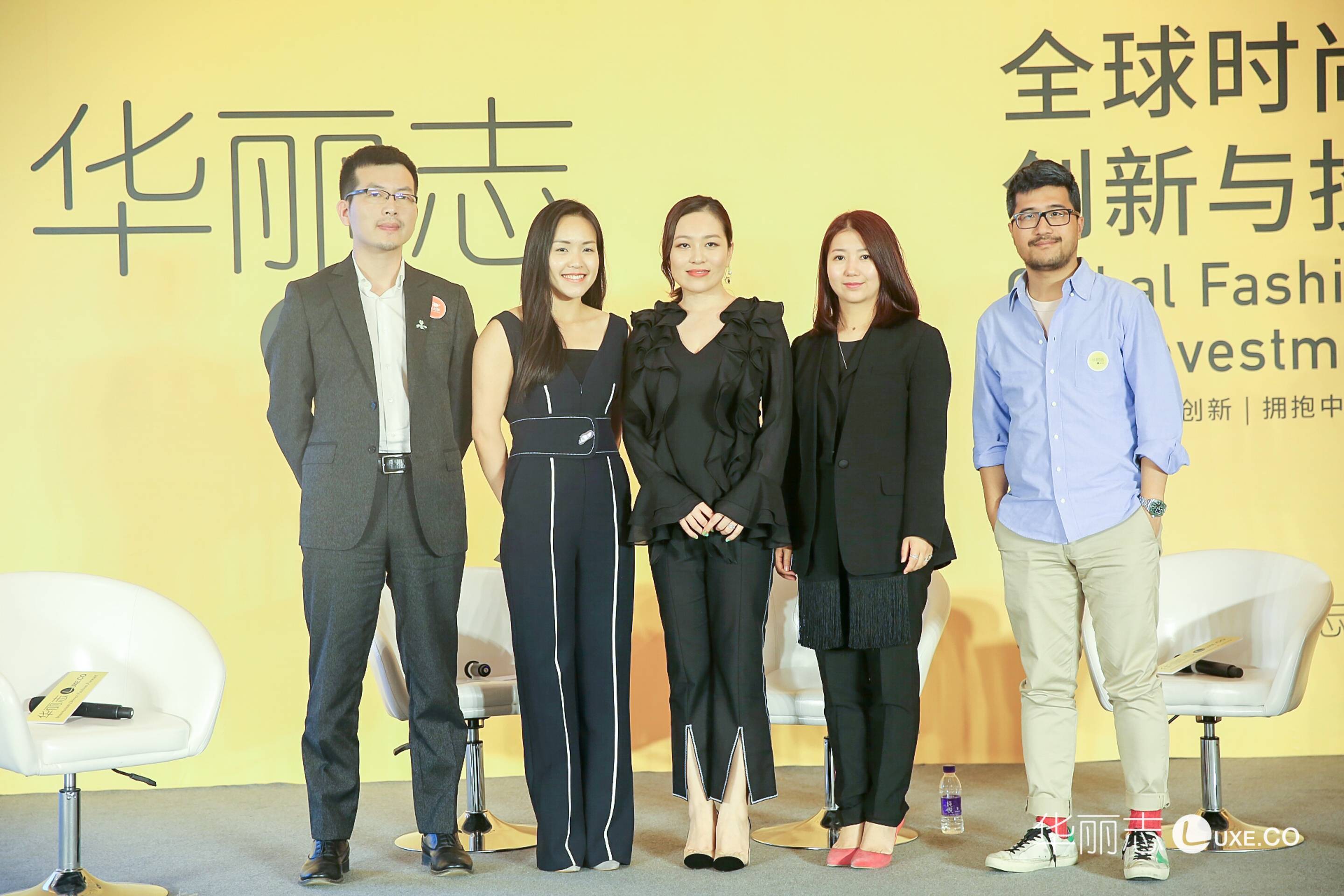 In the photo above from the left to right, Jun Xu (Founder of Meiweirensheng), Claire Shen (Luxe.Co), Mengyuan Liu (Founder of YCloset), Yuxuan Leng (CEO of Cosmo Love), Ming Yan (Founder and CEO of LOOK) also presented and shared their thoughts with the audience of the forum.
| Chinese Reporter: Ruoyu Zhu
---
Marketing and Business Cooperation, please email to contact@hualizhi.com