The entrepreneurship activities in China fashion consumption has been vigorous, which attracted many talents to join from other fields. They have brought over innovative technology and business model, as well as a broader global vision and dynamic internet thinking.
"Luxe.Co Global Fashion innovation and Investment Forum (华丽志全球时尚创新与投资论坛)" invited four outstanding entrepreneurs in this area to share with us their experience in the new fashion consumption entrepreneurship.
At the roundtable discussion "New Ecology of Fashion Consumption Entrepreneurship" at Luxe.Co Global Fashion Innovation and Investment Forum (LGFIIF), Yuxuan Leng, CEO of Cosmo Love ( 冷雨璇, 时尚致爱CEO),chief editor of COSMO BRIDE (时尚新娘主编) shared her opinion.
Luxe.Co also invited other outstanding entrepreneurs for this roundtable, Mengyuan Liu, Founder of YCloset (刘梦媛,衣二三创始人), Ming Yan, Founder and CEO of LOOK (严明,LOOK创始人和CEO), and Jun Xu, Founder of Meiweirensheng (徐军,美味人生创始人).
WHO IS YUXUAN LENG?
Cosmo Love is the top onmi-media platform in wedding fashion in China. With quality content, Cosmo Love provides professional wedding fashion and lifestyle services, bride community and the most updated news and information on trends and wedding. Yuxuan Leng is an outstanding fashion creative and media professional. She worked as the Fashion Planning Director of "Harper's Bazaar", the Art and Fashion Adviser of the magazine "Beidaguanghua" and the Executive Publisher / Editor-in-Chief of "Fashion Bride". She also participated in the establishment of "Harper's Bazaar Men". She founded Cosmo Love in 2016 and is the CEO of the company.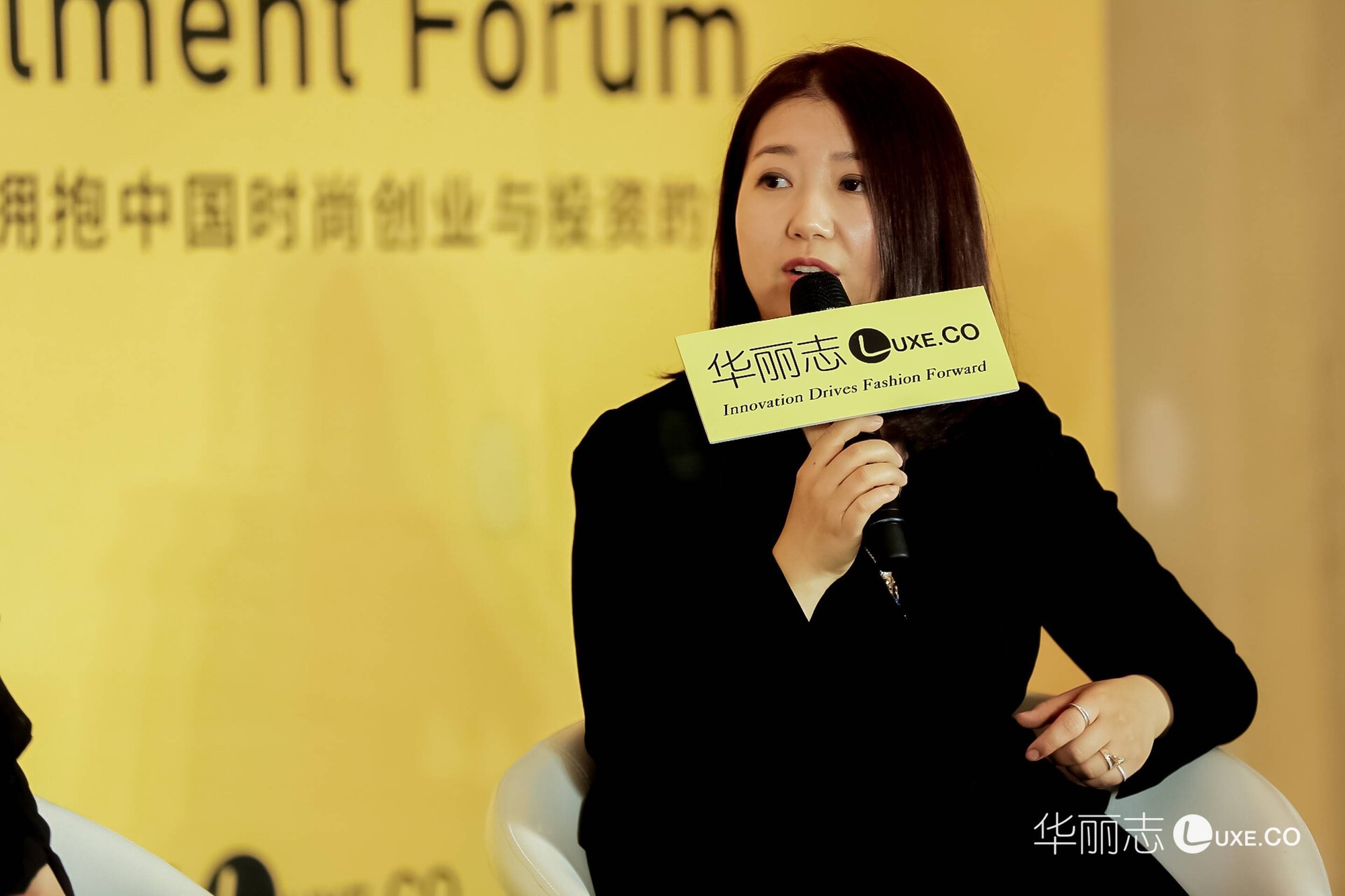 01
Why to start entrepreneurship?
Claire Shen: Founders are key for a business or entrepreneurship. What is the reason when you first started entrepreneurship in the fashion consumption field?
Yuxuan Leng: How can fashion enter media? How can media enter daily life? Almost all traditional media is facing the question. After building fashion and lifestyle knowledge and market foundation, what new values can we provide to the era, consumers and readers, particularly those traditional media readers?
Some people went to the internet, others went to the fashion industry or investment field. Everyone is making efforts to bring new energy to the China fashion market or business. I used to work for magazines. Now I am working on omni-media. We are one of the first entrepreneurial companies within Trends Group.
How to evaluate the value of a company or an industry depends on what help we can provide for user groups, what new energy we can bring to the industry, and what value and satisfaction we can create for consumers in the new ecology of consumption. As many entrepreneurs said, we will follow our heart and move forward step by step.
02
How to obtain customers?
Claire Shen: You all came from different backgrounds. Now you are serving mid-to-high end fashion consumers. Many people think fashion is a good business with high gross profit margin. But on the other hand, customers are cluttered. It takes efforts to reach them. How do you approach and obtain customers?  
Leng Yuxuan: Cosmo Love was originated from "Fashion Bride". With an exiting user base, Cosmo Love has top resources in the "happiness consumption" (including wedding consumption), covering celebrity wedding, wedding trend information and so on. When we have in-depth cooperation with celebrity wedding, the WeiBo traffic of this topic occupies 25-30% of the overall WeiBo traffic. It is a good resource to redirect the traffic and to obtain quality young users.
On the other hand, we are different from those purely-online wedding service platforms. Cosmo Love has 100 selected quality wedding service partners in China, aiming to become a quality and refined service platform in this market.
I was a bit worried because we did not have similar competitors. But I think we are on a par with the current market situation in China. We provide corresponding products and services for those who have quality request for wedding and lifestyle.
03
The power of brands
Claire Shen: No matter whether you establish your own brand or serve other brands, you are dealing with brands. What is your understanding of brands. How significant is the power of brands?
Yuxuan Leng: We did a user survey previously. Wedding is one of the most important stages of life and a consumption peak. 92% of users thought that the brands they chose in this period would affect their future consumption decisions. In other words, the consumption choice in this period has an important and long-term impact on the future consumption of two newly-weds and their family.
In the entire fashion area, brands include people, quality, techniques, as well as exterior packaging, image and even business models. They all empower brands. On one hand, we want to introduce the best quality brands in this field to our users. On the other hand, we want to make ourselves a top content brand.
We do not take consumers as pure consumers. They live a life. We need to pay attention to their emotions, psychological needs, happiness, and then their choice of consumption. No matter it is a fashion brand or a lifestyle brand, building better brands will provide better services to consumers.
Featuring "Innovation Drives Fashion Forward" and "Embrace the Golden Age of China Fashion Entrepreneurship and Investment", Luxe.Co Global Fashion Innovation and Investment Forum was launched in Beijing on April 18th, 2018.
The most outstanding investors, entrepreneurs, designers and senior managers in the fields of fashion investment and brand innovation gathered together at the forum for thirteen speech, dialogue and roundtable discussions, presenting the latest trends of China and global fashion investment and entrepreneurial innovation.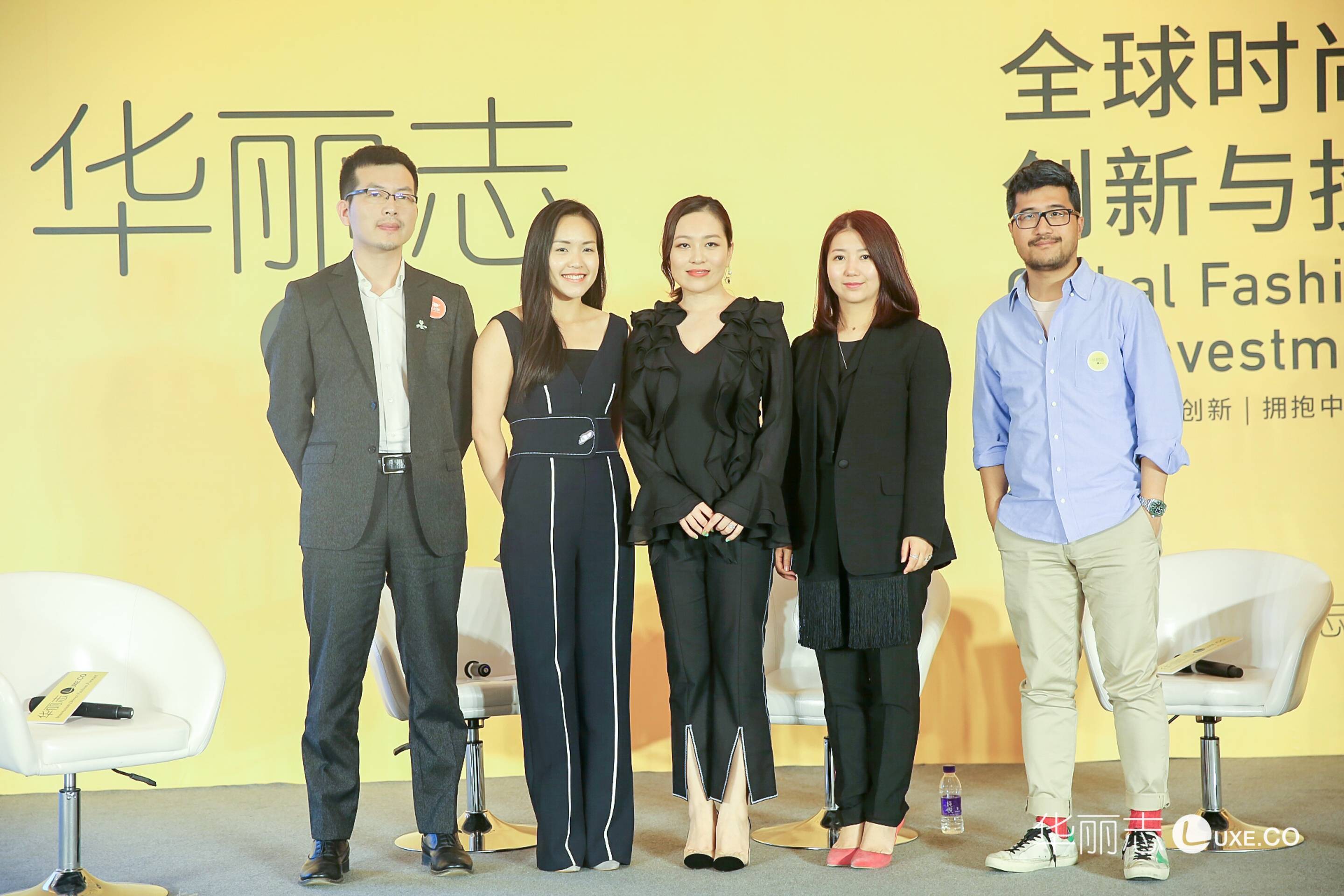 In the photo above from the left to right, Jun Xu (Founder of Meiweirensheng), Claire Shen (Luxe.Co), Mengyuan Liu (Founder of YCloset), Yuxuan Leng (CEO of Cosmo Love), Ming Yan (Founder and CEO of LOOK) also presented and shared their thoughts with the audience of the forum.
| Chinese Reporter: Ruoyu Zhu
---
Marketing and Business Cooperation, please email to contact@hualizhi.com