The entrepreneurship activities in China fashion consumption has been vigorous, which attracted many talents to join from other fields. They have brought over innovative technology and business model, as well as a broader global vision and dynamic internet thinking.
"Luxe.Co Global Fashion innovation and Investment Forum (华丽志全球时尚创新与投资论坛)" invited four outstanding entrepreneurs in this area to share with us their experience in the new fashion consumption entrepreneurship.
At the roundtable discussion "New Ecology of Fashion Consumption Entrepreneurship" at Luxe.Co Global Fashion Innovation and Investment Forum (LGFIIF), Mengyuan Liu, Founder of YCloset (刘梦媛,衣二三创始人) shared her opinion.
Luxe.Co also invited other outstanding entrepreneurs for this roundtable, Ming Yan, Founder and CEO of LOOK (严明,LOOK创始人和CEO) , Yuxuan Leng, CEO of Cosmo Love ( 冷雨璇, 时尚致爱CEO) , and Jun Xu, Founder of Meiweirensheng (徐军,美味人生创始人).
WHO IS MENGYUAN LIU?
Mengyuan Liu is the founder of YCloset. Established in 2015, YCloset is an innovative women's fashion rental APP, providing convenient monthly fashion rental services for millions of Chinese women. By satisfying women's needs to change outfits constantly, YCloset is considered the "Rent the Runway" in China. Users pay a fixed monthly membership fee and enjoy unlimited access to millions of fashion brands at YCloset APP, free of charge and shipment. YCloset has completed Series C financing, invested jointly by Alibaba, Softbank China and Sequoia Capital.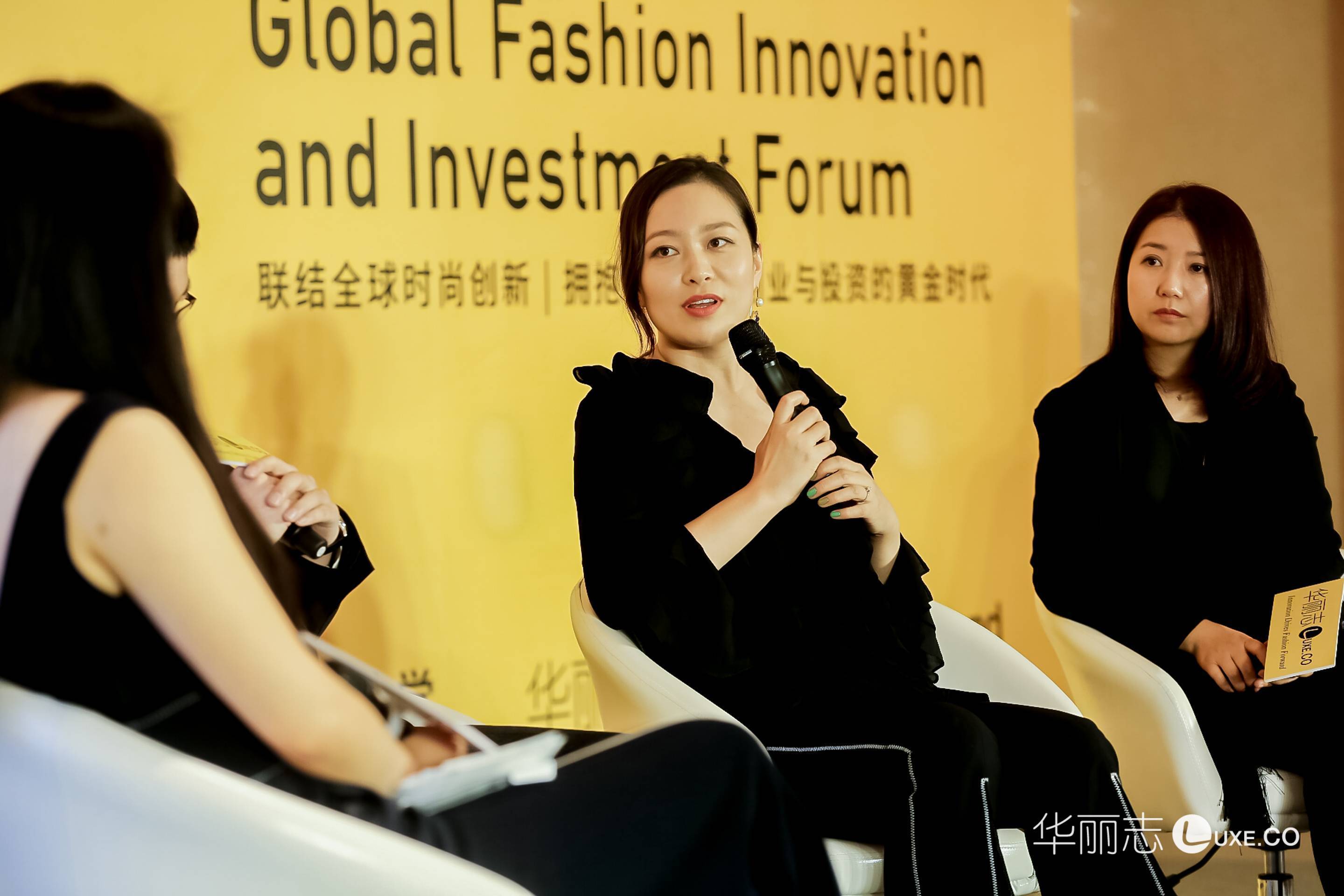 01
Why to start entrepreneurship?
Claire Shen: Founders are key for a business or entrepreneurship. What is the reason when you first started entrepreneurship in the fashion consumption field?
Mengyuan Liu: Before starting entrepreneurship, I had worked for fashion media for ten years. I love this industry. In addition to the glamour of fashion, I want people to really experience them.
Therefore I thought of the "co-sharing" model. People can co-share something better with less cost. That's my initiative. We do not need to think about what the trend of investment is, or whether co-sharing economy or new retail is popular. The most important is the user value. We make efforts to provide better services and help them no longer worry about lack of clothing in their wardrobe. To make people more fashionable is our goal.
02
How to obtain customers?
Claire Shen: You all came from different backgrounds. Now you are serving mid-to-high end fashion consumers. Many people think fashion is a good business with high gross profit margin. But on the other hand, customers are cluttered. It takes efforts to reach them. How do you approach and obtain customers?  
Mengyuan Liu: The goal and vision of YCloset are to serve more people and help solve problems for young people with a pursuit for beauty and fashion. It is difficult to find them and persuade them to rent clothing and co-share a cloud-closet with a monthly fee. Finding target customer accurately is a cold start. We went live online in January 2016. We have enjoyed two benefits from the social development.
Benefit of credit
At the early days of entrepreneurship, I heard a lot of different voice. Why are they willing to rent clothes? Will they return? In the process of entrepreneurship, more and more institutional platforms are willing to invest money, resources and traffic flows to build a credit system. When the whole society becomes more harmonious and beautiful, all businesses are willing to share the credit system, which provides a convenient environment for users. They find that they can rent things with credit and enjoy a variety of lifestyles. We ride on this benefit of credit.
Benefit of content and word-of-mouth
Every user is a media with a voice now. One girl finds that she can try different brands and discover a new self out of her comfort zone. She will share this cool thing with her friends and colleagues. In this way, YCloset can spread out among users unintentionally without any advertisement. We benefited from the rise of fashion content and word-of-mouth.
03
The power of brands
Claire Shen: No matter whether you establish your own brand or serve other brands, you are dealing with brands. What is your understanding of brands. How significant is the power of brands?
Mengyuan Liu: We are an experience-based scenario e-commerce. Members can try and rent before making purchase decisions.
We encourage users to try new brands or styles that they are not familiar with. Then they can decide which ones to keep. This is different from the traditional logic. From the width, we are similar to a multi-brand store. From the depth, we are an e-commerce. Our positioning is similar to reinventing brands or helping brands find new target customers.
Featuring "Innovation Drives Fashion Forward" and "Embrace the Golden Age of China Fashion Entrepreneurship and Investment", Luxe.Co Global Fashion Innovation and Investment Forum was launched in Beijing on April 18th, 2018.
The most outstanding investors, entrepreneurs, designers and senior managers in the fields of fashion investment and brand innovation gathered together at the forum for thirteen speech, dialogue and roundtable discussions, presenting the latest trends of China and global fashion investment and entrepreneurial innovation.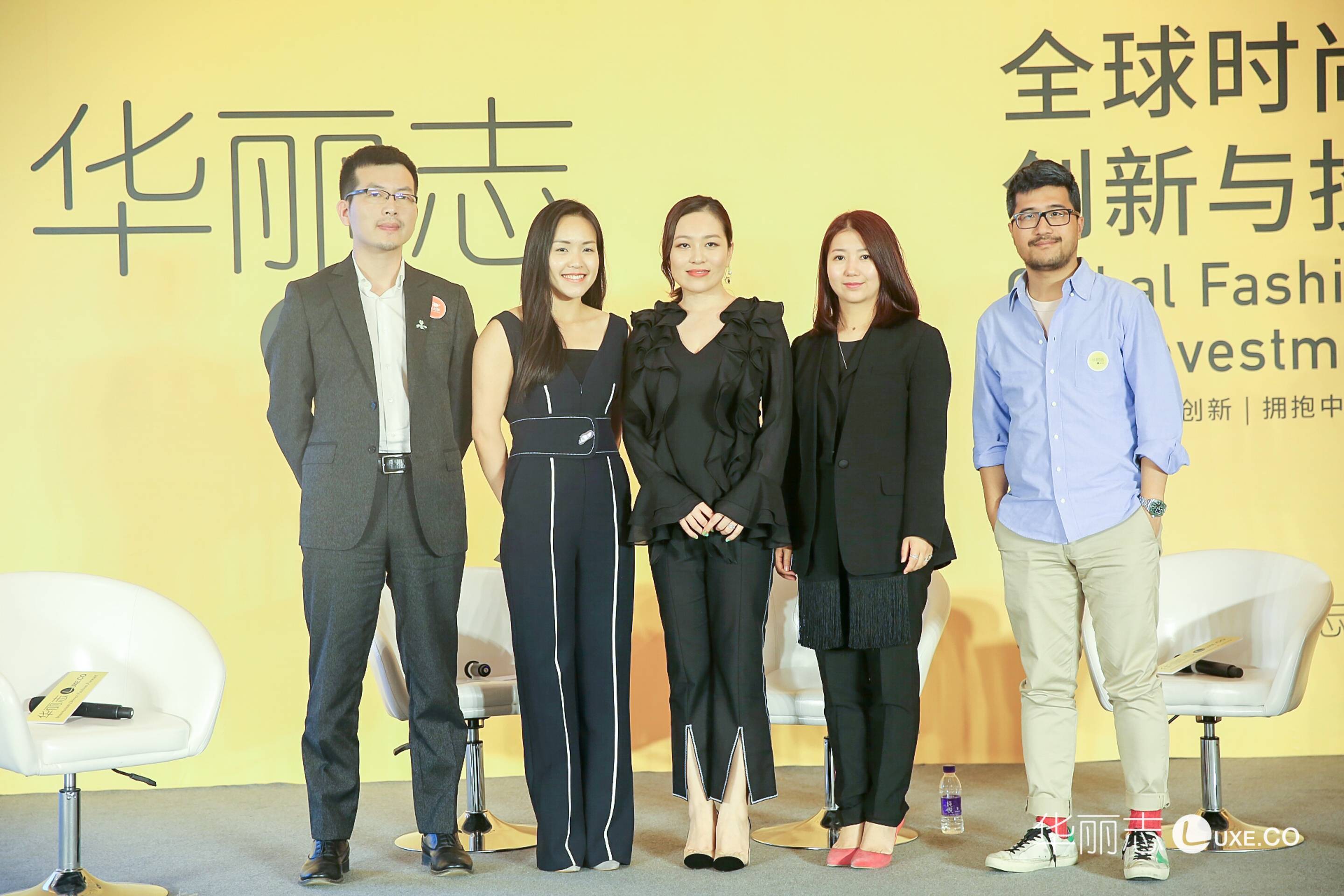 In the photo above from the left to right, Jun Xu (Founder of Meiweirensheng), Claire Shen (Luxe.Co), Mengyuan Liu (Founder of YCloset), Yuxuan Leng (CEO of Cosmo Love), Ming Yan (Founder and CEO of LOOK) also presented and shared their thoughts with the audience of the forum.
| Chinese Reporter: Ruoyu Zhu
---
---
Marketing and Business Cooperation, please email to contact@hualizhi.com