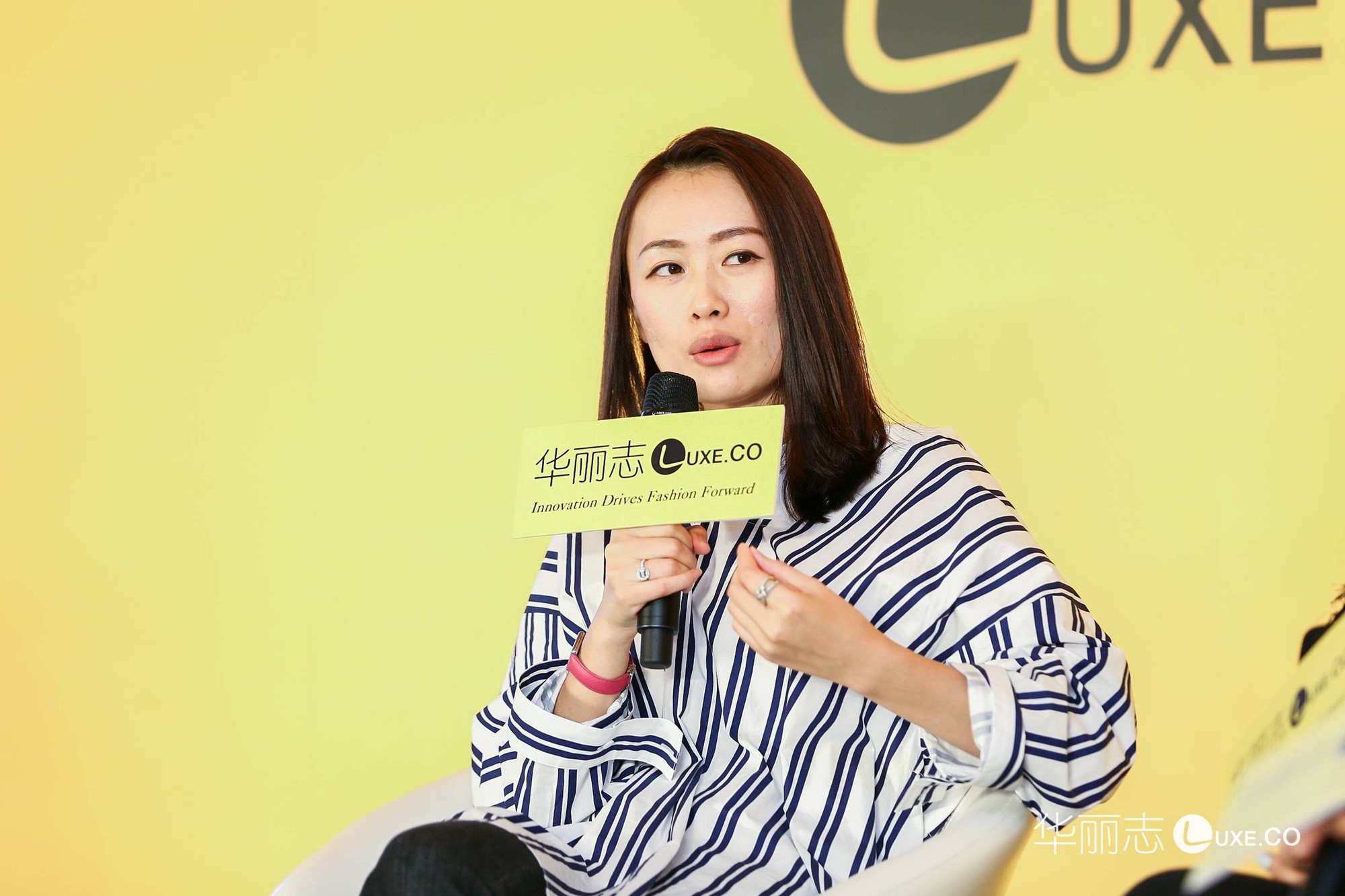 Brands have started to realise the potential of China's fitness market. Compared with Western countries, where the fitness market has been developing for decades, China's fitness industry is still at an early stage, especially considering the proportion of fitness lovers among the general population, as well as people's understanding of sports and fitness. However, China is quickly passing the initial stage and catching up with the Western world, especially in terms of the market potential.
At a roundtable discussion, "The Prospects for Sports Fashion in China" from Luxe.Co Global Fashion Innovation and Investment Forum (LGFIIF), QING CAO, Founder of MoCreative, shared her opinion.
Luxe.Co also invited two other outstanding entrepreneurs for this roundtable:Shuting Liu, Founder of SUPERMONKEY, and Xi Wang, Co-founder and COO of RESHAPE. Claire Shen, Head of Research at Luxe.CO, hosted this discussion.
WHO IS QING CAO
As the founder and CEO of MoCreative, Qing Cao(曹青,之间文化创始人 & 《明星健身房》制作人)has wide-ranging experience in creating fashion and lifestyle video content; as the producer of the popular reality show Hey Muse, she pioneered the combination of celebrities, designers and fashion brands in China and started the ' See Now, Buy Now' model in the field of Chinese reality shows. In 2017, Qing Cao started Moving Gym, a reality show that invites Chinese celebrities to show off their fit bodies, train with them in front of the camera and deliver fitness tips. The show also collaborates with healthy food chain brand Wagas, using the show as the platform for starting 'See Now, Buy Now' in the food industry.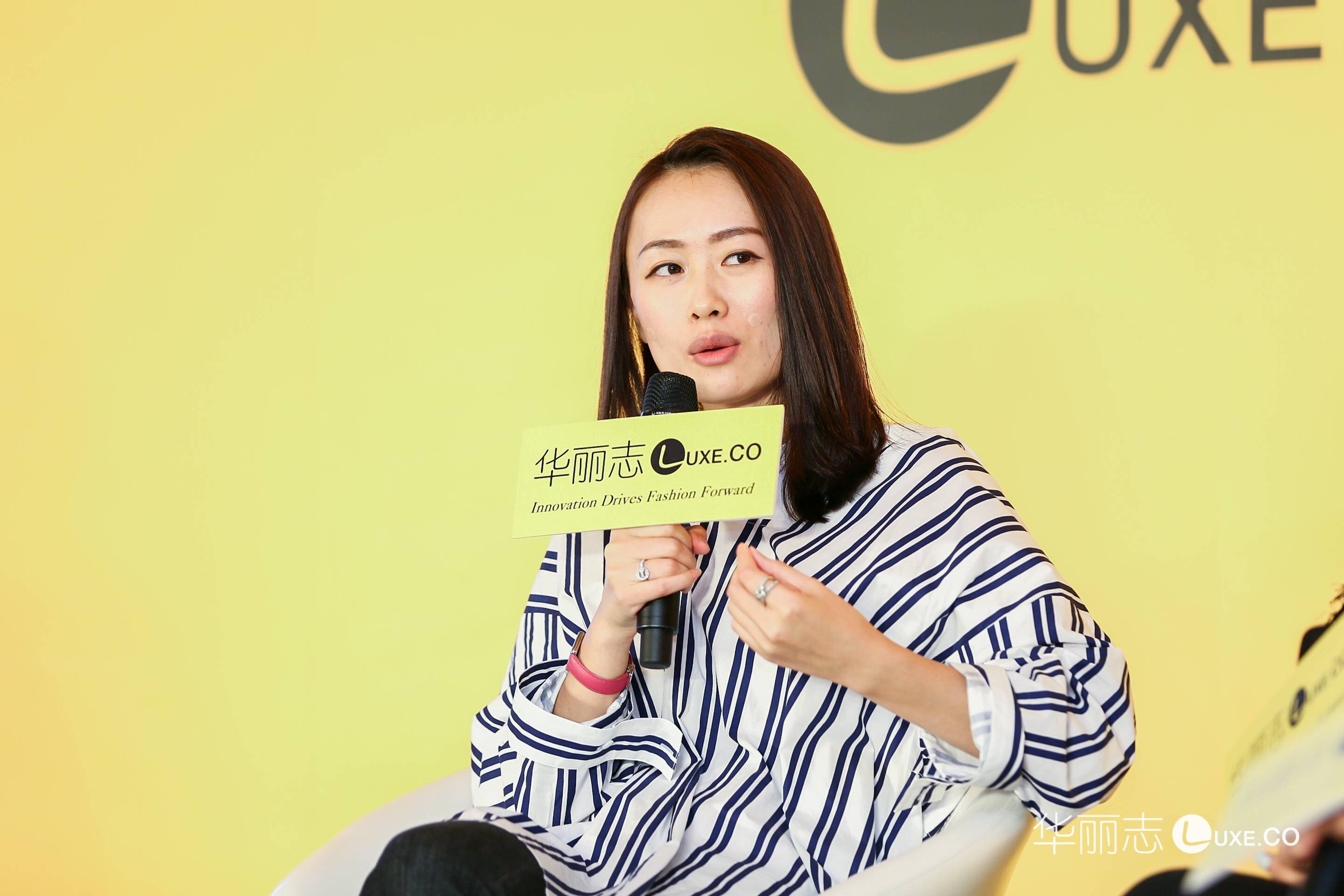 01
Reasons for choosing the industry
Claire Shen: What made you decide to get into the fitness industry?
Qing Cao: When producing reality shows, I was actually dipping my toe in the water of the fashion and fitness industry. For the past 10 years, I've been working in fashion media. When I started, I noticed that Chinese womenswear brands were old-fashioned and needed to change, as the consumers of the next generation were looking for increasingly high quality and wanted to find brands that embraced their individuality. That was why we started Hey Muse and we incubated many designer brands through the show. We helped these designers to find their own style.
On the one hand, Hey Muse helps independent designers to acquire funding and find a supply chain, fabric providers and sales channels; on the other hand, their work is promoted by the show. All they need to do when working with us is to design the clothes – we do everything else for them.
Last year, I started my own company and our first project was Moving Gym. We developed this show for three reasons. First of all, we came to the realisation through producing Hey Muse that there is a high re-purchase rate for sports-style clothing, such as sweaters, among millennials. Secondly, we've witnessed a growing interest in being fit. The fitness industry is flourishing at the moment. Thirdly, we are operating in both the media and the consuming industries, which makes it particularly important to find ways to connect with consumers. In the huge sports industry, fitness is the most accessible segment for consumers. The show started last year and looked at aspects of three industry chain businesses. The first was professional gyms; the second involved working with quality overseas fitness fashion brands and finding celebrities to wear their products. The third one involved selling meals with specific health benefits, and this brought in a revenue of 10 million RMB, suggesting that there is a huge market for such products.
02
China's Sports Fashion Market is Maturing
Claire Shen: Could you share with us your experience of the scale of this industry, which will help us to answer the question: how popular is fitness currently in China? Could its popularity be over-estimated?
Qing Cao: I'm not just a brand creator, but also a media veteran who is persistent in passing on my messages. It's important for a media veteran to have a sense of social responsibility. That's why I like to promote a healthy lifestyle.
Some people's thoughts on fitness are really interesting. For example, when I asked Yun Liu, an actor, what fitness meant for her, she said that on the one hand, acting made it particularly important to be healthy, which can only be achieved through fitness; on the other hand, that fitness was also important for her mental health. Her husband Jun Zheng is a musician, whose routine can be irregular due to his work. Exercising is the only regular activity that they do together.
Purchasing is just a side product of fitness. Sports have pushed people's mental and social development forward, but making the relevant purchases is just a trend. When we capture people's needs for relevant fitness products and broadcast these, the demand for such products becomes higher and higher. Last year, Moving Gym invited many celebrities, many of whom have a real passion for sports, such as Will Liu and Jinfu Jiang, to feature on the show. They have had a real impact on our target audience.
03
How do sports and fitness brands gain customers?
Claire Shen: Your customers are fitness lovers. What are their characteristics? What experiences can you share regarding gaining customers?
Qing Cao: It's not easy to have a media and retail combined business. If you are only focusing on media and entertainment, you just need to create content that is attractive, pleasant and fun. But what we do is to combine entertainment and consumption. The core of Moving Gym is to get the audience to fall in love with keeping fit. Promoting fitness takes a lot of interaction. Unlike promoting clothing, where people can decide whether to buy something just by looking at the design, the motivation for people to buy a fitness product can be vague. It might look simple to sell fitness products, but there are challenges to doing so. We persuade consumers by combining content and product resources and motivate our audience to participate in fitness activities together with celebrities. Even the celebrities themselves enjoy keeping fit more after being on our show.
04
Core Competences
Clair Shen: All of you have entered this market quite early on and have created new business models. However, there is no high threshold to copy these models, so high competition in the future can be expected. What do you think are your core competences?
Qing Cao: I'm new to starting a business and our company has only existed for six months. Currently, the core competence of our company is our brand. It takes a long time to build a brand and you have to both take something and leave something. We will have to create competition barriers as we grow. I think there are two barriers that are difficult for companies to overcome – the ability to learn and effective execution.
Last year when I was raising funds for the angel round, a lot of investors asked about our core competences. I told them that I didn't have many core competences. The projects I've done for the last ten years have created a personal brand for me. To invest in a company is, in fact, to invest in its people.
When it comes to execution, as SUPERMONKEY just mentioned, it's important to take some things and leave others. When I was working on Hey Muse, I worked on just this one project for the whole year. When we started Moving Gym, we also gave up on a lot of brands. The basis for making the choice is doing what you want. There are so many temptations in this era, and investment and ways of making money are everywhere. That's why people tend to be impetuous.
There are many people who wanted to do a show like Hey Muse, but gave up in the end. This is because for traditional media professionals, a project like this can be very complicated, as it involves a whole industry chain. The combination of media and consumerism is a barrier in itself. You have to have the ability to make judgements about the industry, and the ability to choose products and to combine different channels. You also have to understand the users and the community. When I talk to investors, I tell them that my core competences are my ability to learn and to execute, as well as my understanding of the needs of the brand.