Emerging designers and creative talents are one of the most important driving forces in fashion innovation. However, as entrepreneurs, they need to discover their own development path and refine the team and business model. How to identify good investment opportunities and assist a healthy development of the fashion industry are the focus of investors, particularly the new generation investors. "Luxe.Co Global Fashion innovation and Investment Forum (华丽志全球时尚创新与投资论坛)"  invited five active, experienced and outstanding investors who are the forefront of fashion investment, to share with us their investment logic and outlook of designer bands and related industry chain.
At the roundtable discussion, "How to invest in emerging designer brands and related industry chain?" from Luxe.Co Global Fashion Innovation and Investment Forum (LGFIIF), Wendy Yu, Founder & CEO of Yu Holdings (余晚晚,Yu Holdings创始人&CEO) shared her opinion.
Luxe.Co also invited four other outstanding entrepreneurs for this roundtable, Xin Wang, Investment Director of IDG Capital(王鑫,IDG资本投资总监), Xin Chang, VP Investment of QF Capital (常欣,启赋资本投资副总监), Lulu Sun, Investment Manager of Zhen Fund (孙璐璐,真格基金投资经理) and Ge Jin,  the Investment Director of Telescope VC (金戈,远镜创投投资总监).
WHO IS WENDY YU?
Wendy Yu(余晚晚, Yu Holdings创始人&CEO) is the Founder and CEO of Yu Holdings. As a pioneer Gen Z investor in fashion technology, she is also an entrepreneur and young philanthropist. Committed to invest globally in potential industry leading and fast-growing start-up companies with outstanding teams, Ms. Yu focuses on fashion, technology and lifestyle investment. In the fashion field, she has invested in fashion brands Mary Katrantzou, Bottletop and Fashion Concierge. In 2018, Ms. Yu was pointed as the first Curatorial Chair of the Costume Institute at the Metropolitan Museum of Art (MET). As the youngest Chinese member, she was also invited to join the Met Gala Committee.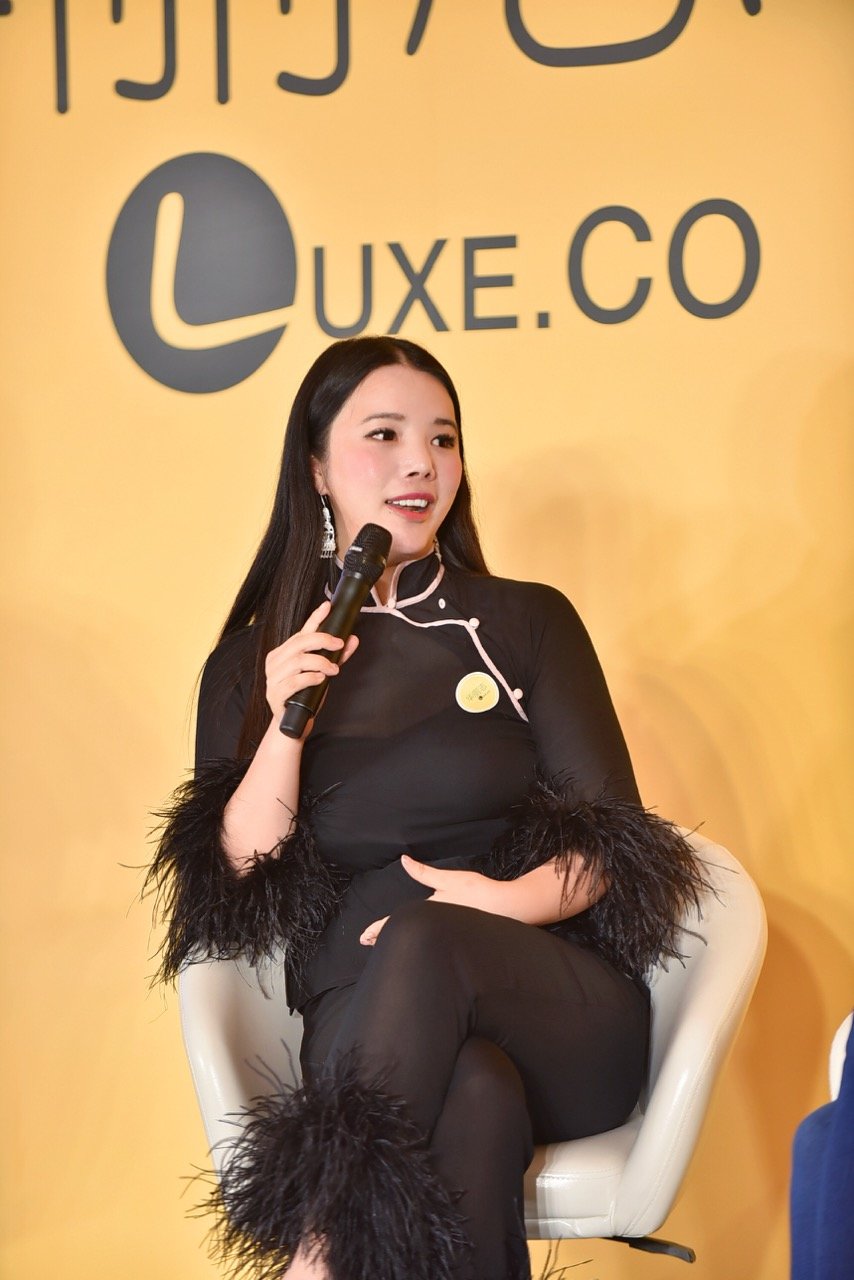 01
Views on Investing in Fashion Brands
Claire Shen: What is your view on investing in fashion brands? There are many areas to invest. Why do you focus on fashion and designer brands?
Wendy Yu: I have been interested in designers since I was young. I collect fashion magazines and enjoy reading books of fashion history. I have been thinking what forces are driving the development of human beings. I think they are thinkers, artists, philosophers and artists, including fashion designers. Many people did not realize the big impact of fashion in our lives. The clothes we wear and the things we choose everyday are a silent but powerful language that represents our personal attributes.
My first fashion investment was in early 2015, in Fashion Concierge (ASAP 54), a fashion e-commerce platform with image recognition feature. It was a trial at the beginning. But after I am  familiar with designers, I realize the challenges that designers are facing. The new generation consumers in China have been through consumption upgrades. Overseas independent designers want to enter the Chinese market. Their design targets the Gen Z consumers who are no longer satisfied with Louis Vuitton, Chanel and so on. This is a good opportunity. Therefore, we have invested in some famous overseas brands which have not been well-known in the Chinese market. My cooperation with the MET in New York is also to capture this opportunity.
02
Key Elements of a Good Team
Claire Shen: You have seen many brands. What factors are your looking for in your investment decision of brands. In term of teams, what is a good fashion start-up team?
Wendy Yu: I focus on three factors. The first is the brand DNA, which is the key part for consumers to identify the brand. Recently trendy streetwear brands have risen, because of their brand DNA. The new generation consumers have so many choices. With similar prices, you have to give them a solid reason why they should choose your brand. Therefore, the brand DNA is key. For example, Mary Katrantzou is known as the printing queen. Their 3D printing attracts many consumers.
The second factor is the brand potential. When I invest in overseas independent designers especially, I will consider their future potential in the Chinese market and in new generation consumers.
The 3rd factor is the team. For design talents, the bottleneck is usually how to achieve a perfect combination of innovation and commercial. The other bottleneck for overseas designers is how to understand the new generation consumers in China, considering the aesthetic difference. They need to find an entry point and balance, while maintaining the brand DNA.
Featuring "Innovation Drives Fashion Forward" and "Embrace the Golden Age of China Fashion Entrepreneurship and Investment", Luxe.Co Global Fashion Innovation and Investment Forum was launched in Beijing on April 18th, 2018.
The most outstanding investors, entrepreneurs, designers and senior managers in the fields of fashion investment and brand innovation gathered together at the forum for thirteen speech, dialogue and roundtable discussions, presenting the latest trends of China and global fashion investment and entrepreneurial innovation.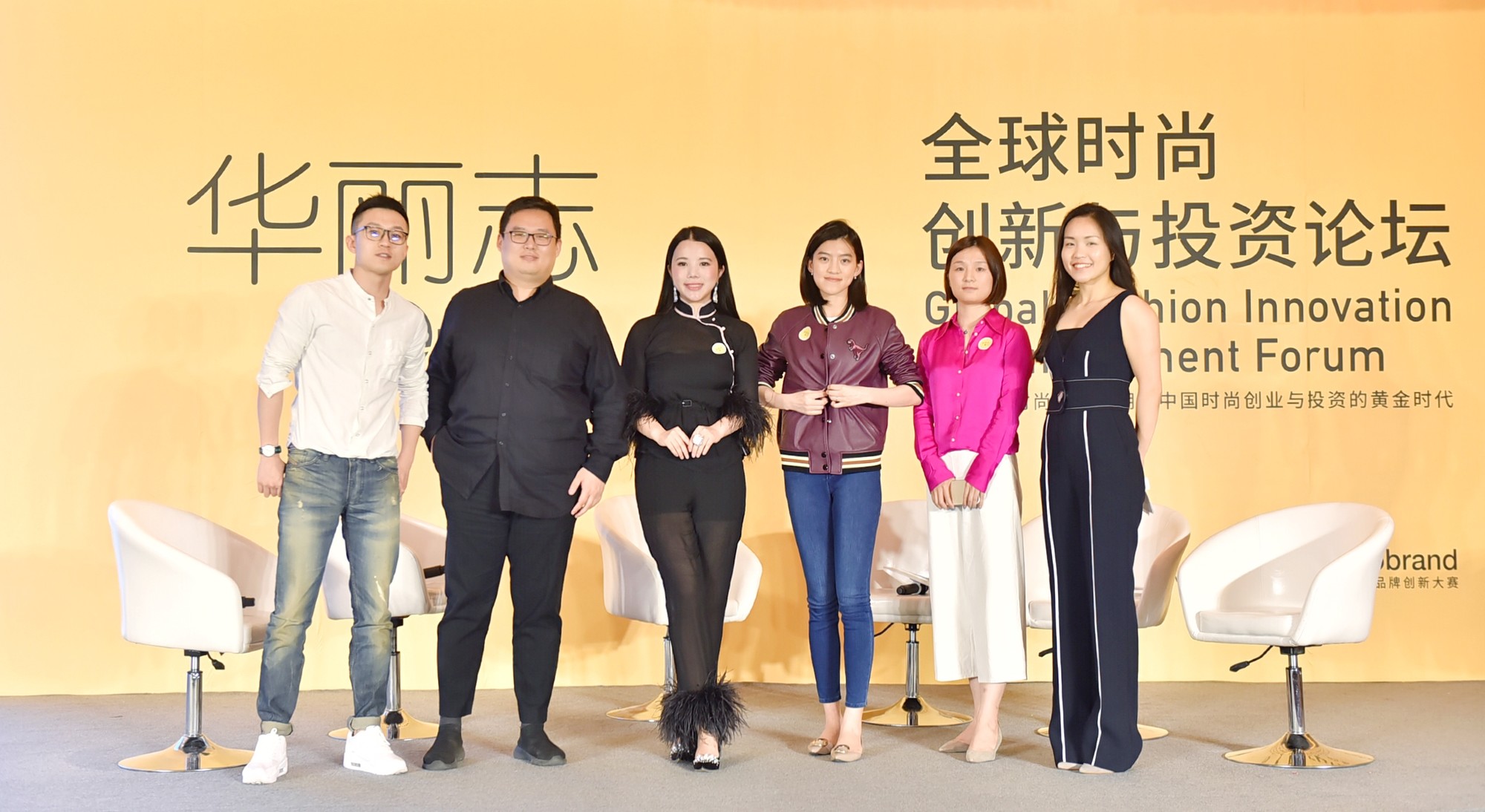 In the photo above from the left to right, Xin Wang (Investment Director of IDG Capital), Ge Jin (Investment Director of Telescope VC), Wendy Yu (Founder & CEO of Yu Holdings), Lulu Sun (Investment Manager of Zhen Fund), Xin Chang (VP Investment of QF Capital) and Claire Shen (Luxe.Co) also presented and shared their thoughts with the audience of the forum.
| Chinese Reporter: Fang Wei
---
Marketing and Business Cooperation, please email to contact@hualizhi.com