Emerging designers and creative talents are one of the most important driving forces in fashion innovation. However, as entrepreneurs, they need to discover their own development path and refine the team and business model. How to identify good investment opportunities and assist a healthy development of the fashion industry are the focus of investors, particularly the new generation investors. "Luxe.Co Global Fashion innovation and Investment Forum (华丽志全球时尚创新与投资论坛)"  invited five active, experienced and outstanding investors who are the forefront of fashion investment, to share with us their investment logic and outlook of designer bands and related industry chain.
Luxe.Co also invited four other outstanding entrepreneurs for this roundtable, Xin Wang, Investment Director of IDG Capital(王鑫,IDG资本投资总监), Xin Chang, VP Investment of QF Capital (常欣,启赋资本投资副总监), Wendy Yu, Founder & CEO of Yu Holdings (余晚晚,Yu Holdings创始人&CEO)  and Ge Jin,  the Investment Director of Telescope VC (金戈,远镜创投投资总监).
At the roundtable discussion, "How to invest in emerging designer brands and related industry chain?" from Luxe.Co Global Fashion Innovation and Investment Forum (LGFIIF), Lulu Sun, the Investment Manager of Zhen Fund (孙璐璐,真格基金投资经理) shared her opinion.
WHO IS LULU SUN?
Lulu Sun is the Investment Manager at Zhen Fund(孙璐璐,真格基金投资经理). Zhen Fund is an early investment institution established jointly by two co-founders of Xindongfang, Xiaoping Xu and Qiang Wang, and Sequoia Capital China in 2011. Since its inception, Zhen Fund has been actively seeking outstanding entrepreneurial teams and investment opportunities in internet, mobile internet, future science and technology, artificial intelligence, enterprise services, health care, consumer upgrades, education, content entertainment and pan-culture areas. In the field of fashion consumption, Zhen Fund has invested in start-up companies, such as Neiwai, Zaozuo and YCloset. Ms. Sun focuses on fashion consumption projects at Zhen Fund.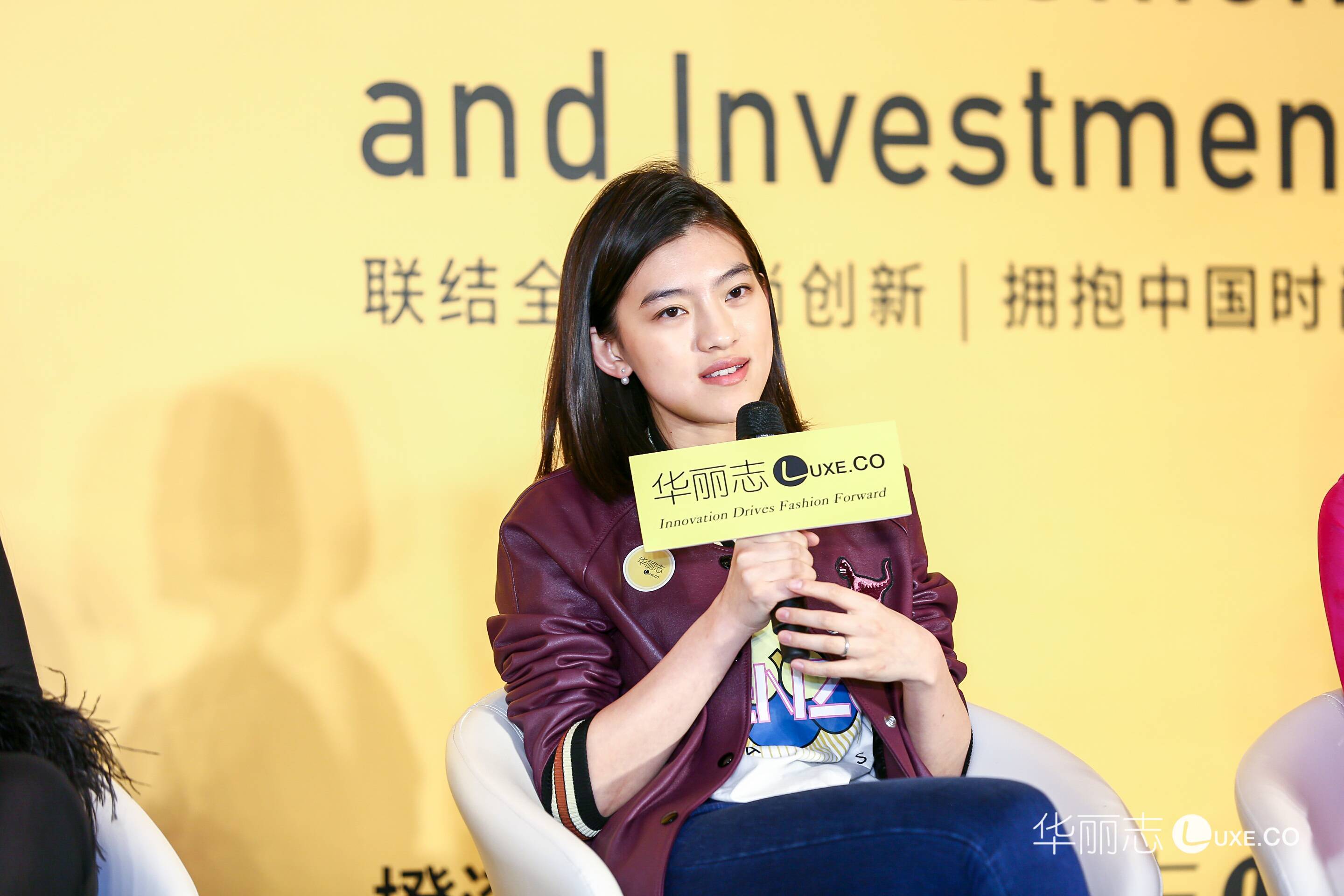 01
Views on Investing in Fashion Brands
Claire Shen: What is your view on investing in fashion brands? There are many areas to invest. Why do you focus on fashion and designer brands?
Lulu Sun: There are three reasons why Zhen Fund focuses on designer brands. First, Zhen Fund focuses on consumption covering daily consumption in dining, entertainment and so on. Second, Zhen Fund has a very large number of female members. Third, we have identified the developing trend of Chinese designer brands. The purchasing power of Chinese consumers has increased. They have also developed their own taste towards fashion. All these reasons suggest that there will be big projects and opportunities in the subdivision of Chinese designer brands in the next few years. Therefore, we pay close attention to this subdivision.
02
Key Elements of a Good Team
Claire Shen: You have seen many brands. What factors are your looking for in your investment decision of brands. In term of teams, what is a good fashion start-up team?
Lulu Sun: We think there are three key factors, market capacity, team and the possibility of branding.
First, market capacity is reflected in both design and pricing. We need to consider how many people will accept the design, because some designs are catered to small groups, and cannot be accepted by the public. On the other hand, pricing will define the market scope.
Second, Zhen Fund emphasizes on the team. The importance of the team to a designer brand is same as scientists to start-up technology companies. Designers are similar to scientists. Both need to have deep understanding of their fields. Scientists tend to focus on refining the technology while ignoring applying the technology in commercial fields. We notice that designers have similar problems sometimes as well. Therefore, it is very important to us whether there are core members in the team, who are capable to transform design into sales.
Third, we focus on whether the brand can build its brand influence in the market in the next three to five years. We prefer to invest in brands that have good sales performance with high repeated purchase rate, while being remembered by the public.
Featuring "Innovation Drives Fashion Forward" and "Embrace the Golden Age of China Fashion Entrepreneurship and Investment", Luxe.Co Global Fashion Innovation and Investment Forum was launched in Beijing on April 18th, 2018.
The most outstanding investors, entrepreneurs, designers and senior managers in the fields of fashion investment and brand innovation gathered together at the forum for thirteen speech, dialogue and roundtable discussions, presenting the latest trends of China and global fashion investment and entrepreneurial innovation.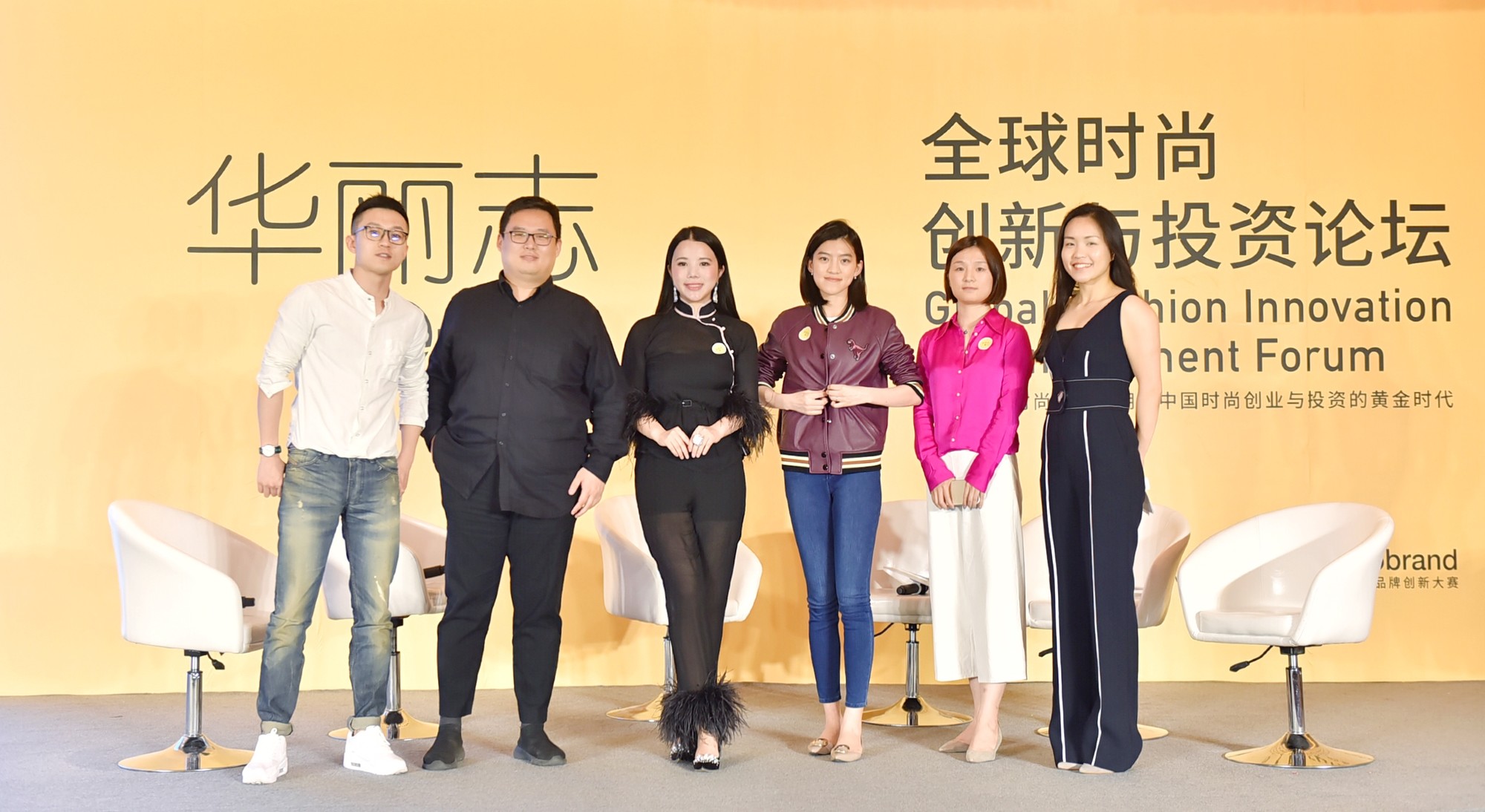 In the photo above from the left to right, Xin Wang (Investment Director of IDG Capital), Ge Jin (Investment Director of Telescope VC), Wendy Yu (Founder & CEO of Yu Holdings), Lulu Sun (Investment Manager of Zhen Fund), Xin Chang (VP Investment of QF Capital) and Claire Shen (Luxe.Co) also presented and shared their thoughts with the audience of the forum.
| Chinese Reporter: Fang Wei
---
Marketing and Business Cooperation, please email to contact@hualizhi.com