Emerging designers and creative talents are one of the most important driving forces in fashion innovation. However, as entrepreneurs, they need to discover their own development path and refine the team and business model. How to identify good investment opportunities and assist a healthy development of the fashion industry are the focus of investors, particularly the new generation investors. "Luxe.Co Global Fashion innovation and Investment Forum (华丽志全球时尚创新与投资论坛)" invited five active, experienced and outstanding investors who are the forefront of fashion investment, to share with us their investment logic and outlook of designer bands and related industry chain.
At the roundtable discussion, "How to invest in emerging designer brands and related industry chain?" from Luxe.Co Global Fashion Innovation and Investment Forum (LGFIIF), Xin Chang, VP Investment of QF Capital (常欣,启赋资本投资副总监) shared her opinion.
Luxe.Co also invited four other outstanding entrepreneurs for this roundtable, Xin Wang, Investment Director of IDG Capital(王鑫,IDG资本投资总监), , Wendy Yu, Founder & CEO of Yu Holdings (余晚晚,Yu Holdings创始人&CEO) , Lulu Sun, the Investment Manager of Zhen Fund (孙璐璐,真格基金投资经理) and Ge Jin,  the Investment Director of Telescope VC (金戈,远镜创投投资总监).
WHO IS XIN CHANG?
Xin Chang(常欣,启赋资本投资总监) is the Investment Director at QF Capital with a focus on consumption investment. Her portfolio includes Neiwai, Qin-Life, Pidan, Fanlai, Meijian, Bifu and so on. Previously, Ms. Chang worked at the Consumption and Entertainment Division of DT Capital Partners, where she was in charge of the research of the consumption and entertainment difference in China and Korea markets, as well as the investment in Chinese new-consumption and entertainment companies. She graduated from Sheffield University (UK) with a master degree in Journalism. She is also a guest lecturer at Orange Bay University.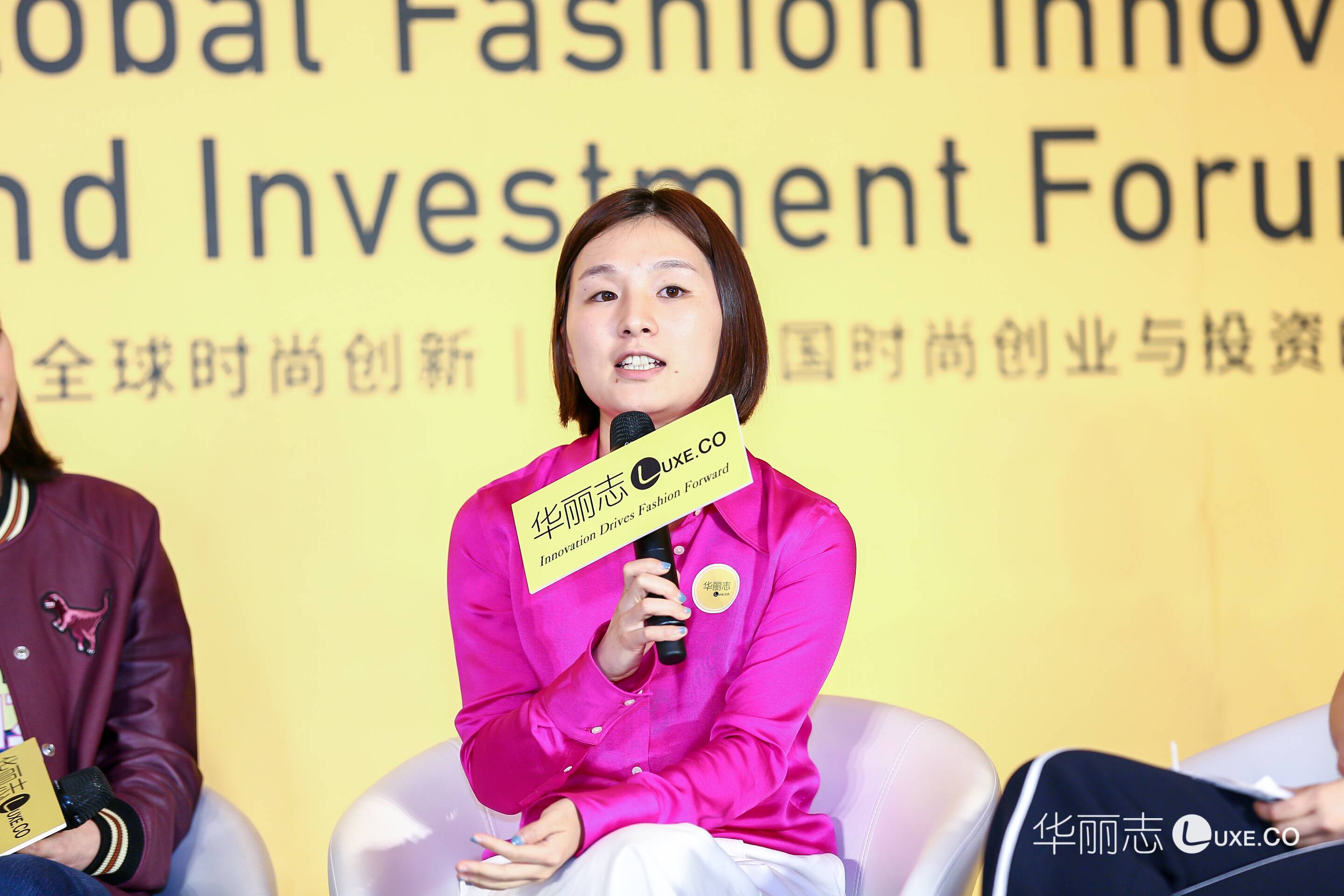 01
Views on Investing in Fashion Brands
Claire Shen: What is your view on investing in fashion brands? There are many areas to invest. Why do you focus on fashion and designer brands?
Xin Chang: QF Capital is based on Fortune VC, which has invested in multiple first-batch consumption companies in China. QF Capital started fashion brand investment since 2015 and 2016. We think that the market has matured gradually. Today's consumers have been equipped with international vision and confidence to choose quality brands. They no longer follow brands purely for logo or fame. Most of them have had good education. They have built relatively mature consumption insights through TMall International, Xiaohongshu and other sources.
Secondly, most brand founders are the millennial or Gen Z. They are the founders who truly understand how a brand should be like. This is why we have started investing in brands in the past few years.
02
Key Elements of a Good Team
Claire Shen: You have seen many brands. What factors are your looking for in your investment decision of brands. In term of teams, what is a good fashion start-up team?
Xin Chang: All the teams that we have invested are very young. Also, they place design in a very important position. In fact, our standard has never changed. We focus on team, product and positioning. Founders are the key persons in the team. We pay close attention on whether they truly believe in the brand concept. This will affect the development of the brand, because their passion to the brand concept will be delivered to their brand, their products, and then to their customers. Only through such repeated delivery of the concept, people will then remember the brand.
In addition, when a brand grows into a huge entity, with 1 billion, 2 billion or 5 billion-yuan, people will clearly see that founders define the brand. Therefore, we will focus on whether founders have distinguished personality, whether they are likable or accepted by the public, and whether their features can stand out from the current emerging market environment.
We are early investors. Therefore, we are looking for three kinds of people. The first is designer. They can truly create brand features and integrate with the product concept. Of course, the design need to be accepted by the public. The second is entrepreneur. They should have business sense and can attract more and greater people to join the team. The third one is the executive person, who is down to earth and can execute and transform the ideas of designers and entrepreneurs to business success.
03
Challenges in Processing Designer Brand Investments
Claire Shen: Designer brand investment is probably relatively new in your fund. Some committee members may not be very familiar with this industry. Have you had any challenges in processing these cases of fashion or designer brands?  
Xin Chang: Our previous investment portfolio has performed well. Therefore, it is relatively easier to process new cases. After joining QF Capital in 2016, my first investment project was Neiwai. At that time, all members at the committee were male at around 50 years old. We made a lot of efforts to explain to them about this female underwear brand and its differentiation in the market.
Featuring "Innovation Drives Fashion Forward" and "Embrace the Golden Age of China Fashion Entrepreneurship and Investment", Luxe.Co Global Fashion Innovation and Investment Forum was launched in Beijing on April 18th, 2018.
The most outstanding investors, entrepreneurs, designers and senior managers in the fields of fashion investment and brand innovation gathered together at the forum for thirteen speech, dialogue and roundtable discussions, presenting the latest trends of China and global fashion investment and entrepreneurial innovation.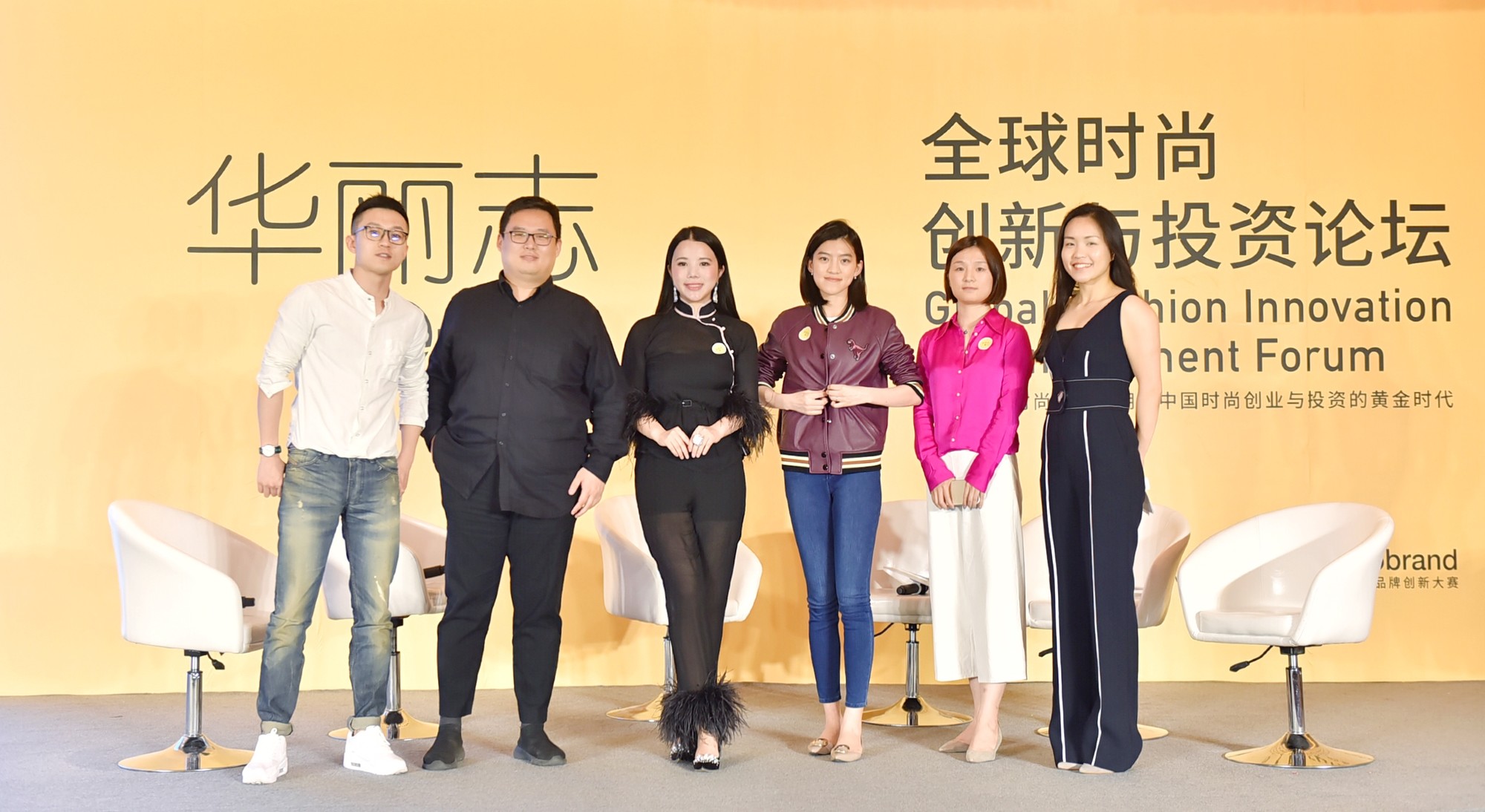 In the photo above from the left to right, Xin Wang (Investment Director of IDG Capital), Ge Jin (Investment Director of Telescope VC), Wendy Yu (Founder & CEO of Yu Holdings), Lulu Sun (Investment Manager of Zhen Fund), Xin Chang (VP Investment of QF Capital) and Claire Shen (Luxe.Co) also presented and shared their thoughts with the audience of the forum.
| Chinese Reporter: Fang Wei
---
Marketing and Business Cooperation, please email to contact@hualizhi.com