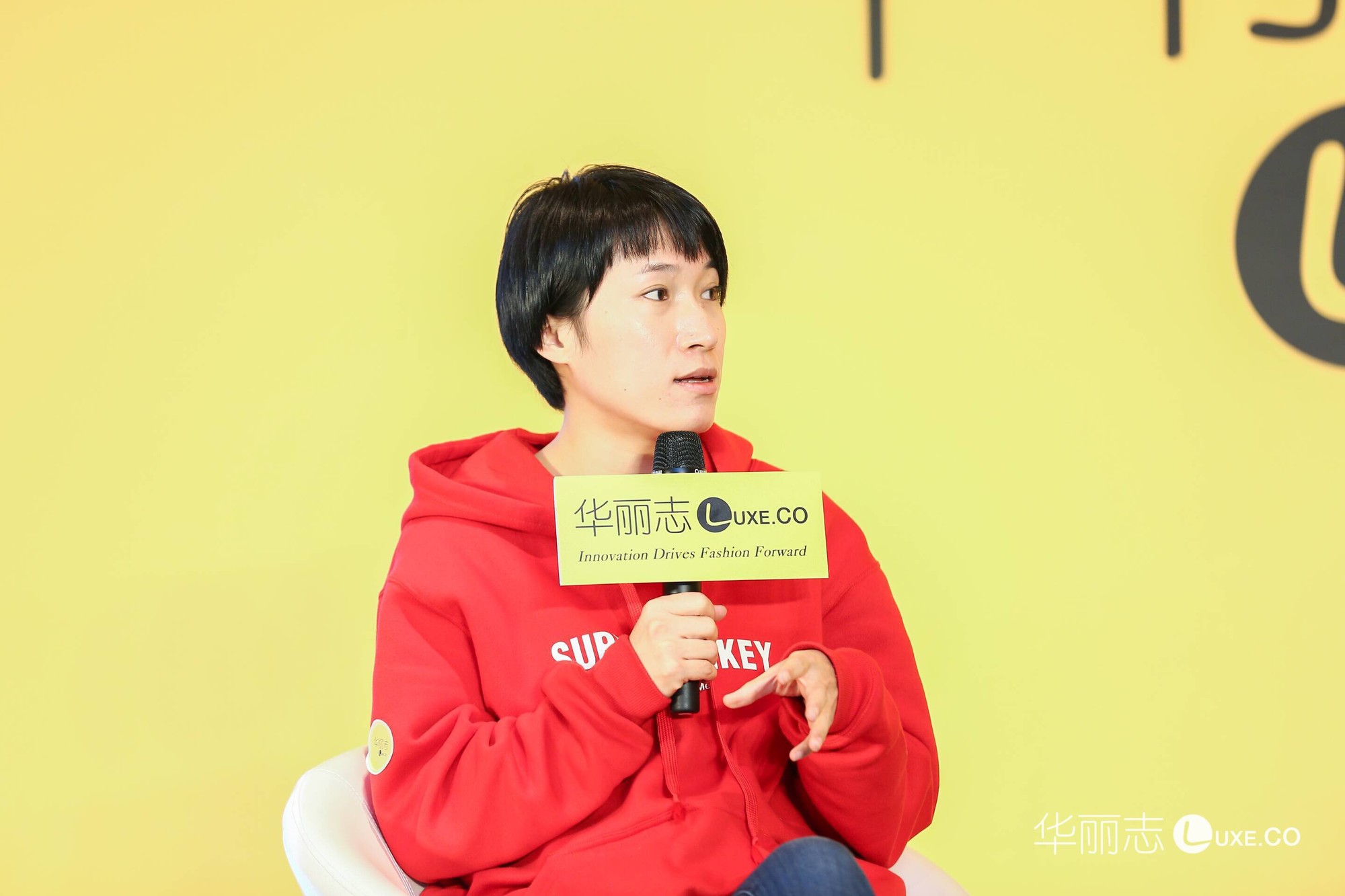 Brands have started to realise the potential of China's fitness market. Compared with Western countries, where the fitness market has been developing for decades, China's fitness industry is still at an early stage, especially considering the proportion of fitness lovers among the general population, as well as people's understanding of sports and fitness. However, China is quickly passing the initial stage and catching up with the Western world, especially in terms of the market potential.
At the roundtable discussion, "The Prospects for Sports Fashion in China" from Luxe.Co Global Fashion Innovation and Investment Forum (LGFIIF), Shuting Liu, Founder of SUPERMONKEY(刘舒婷,超级猩猩联合创始人), shared her opinion.
Luxe.Co also invited two other outstanding entrepreneurs for this roundtable, QING CAO, Founder of MoCreative and Producer of Moving Gym and Xi Wang, Co-founder and COO of RESHAPE. Claire Shen, Head of Research at Luxe.CO, hosted this discussion.
WHO IS SHUTING LIU?
Founder of SUPERMONKEY, which was founded in China in 2014, with the aim of creating a healthy lifestyle by providing fitness products that are suitable for Chinese consumers and forge connections between the different sporting communities in the big cities. Currently, the brand has around 30 physical stores in Shenzhen, Shanghai and Guangzhou. Before starting SUPERMONKEY, Shuting Liu was an architect; now she is an architect for a brand new lifestyle. She believes in the self-motivation brought about by passion and wants to encourage young people to find their 'Super Self'. Both Shuting Liu and SUPERMONKEY aim to inspire more people to participate in fitness activities.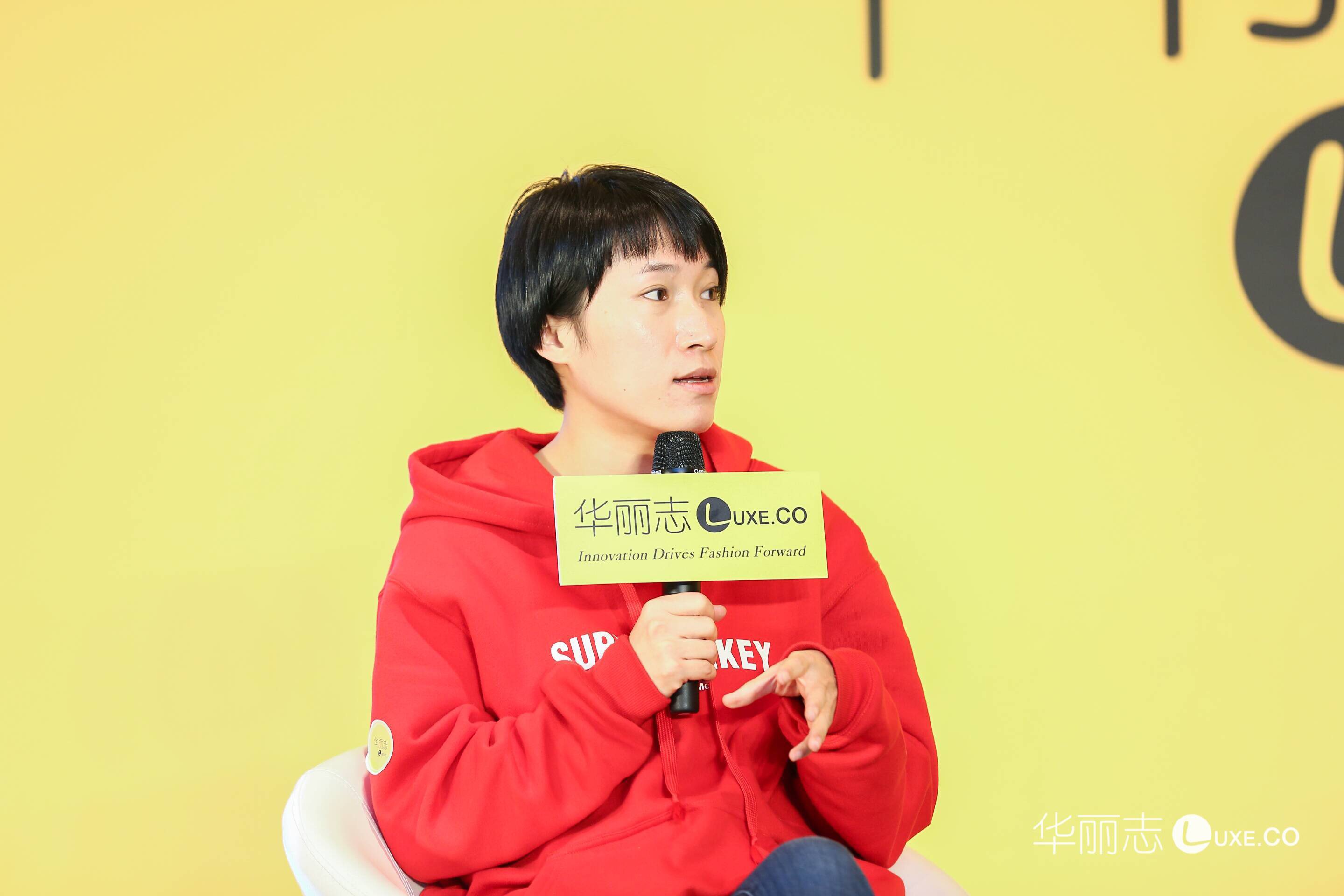 01
Reasons for choosing the industry
Claire Shen: What made you decide to get into the fitness industry?
Shuting Liu: I was never a person with important life goals. I used to dream of being a super personal assistant, and had decided that being part of a management team would never be my thing, until I found marathon running. After graduating, I started working in architecture, which should have been my dream career. However, I realised that I wasn't happy. But exercising brought me happiness. When I first started exercising, I couldn't understand why there weren't any pay-as-you-go gyms, even though everyone was saying that pay-as-you-go gyms wouldn't work in China.
I suspected that people didn't fully understand the market: retail should work in every industry, so why wouldn't it work in the fitness industry? I started to joke about opening a pay-as-you-go gym, which led to what I'm doing today. I was proven right.
02
China's Sports Fashion Market is Maturing
Claire Shen: Could you share with us your experience of the scale of this industry, which will help us to answer the question: how popular is fitness currently in China? Could its popularity be over-estimated?
Shuting Liu: All successful products are based on an understanding of humanity. For example, in recent years in China, material life has become enriched and so people have started to think about the meaning of life. They have then realised that they might find an answer to this question through exercise.
Let's put the data in the fitness industry aside for now and just look at marathon running, which is gathering more and more fans in China. When I first went to Xiamen for a marathon in 2009, I was wearing a pair of professional running shoes, which made people curious. At that time, some people were even wearing jeans when running a marathon and a lot of the participants dropped out half way through. Today, however, you have to compete to even gain a place in the race.
It's out of brands' reach to create a fitness culture in China. Chinese people tend to trust elites from a very young age. That's why, when business leaders such as Shiyi Pan, Daqing Mao and Liangyu, started running, fitness became trendy among professionals. As more elites started to see the benefits of exercise, the trend grew. People believe that if you want to be closer to the people whom you admire, you should do everything you can. While they may not be able to achieve the same level of success career wise, they want to use what the elites use or adopt a similar lifestyle so that they feel closer to them psychologically.
03
How do sports and fitness brands gain customers?
Claire Shen: Your customers are fitness lovers. What are their characteristics? What experiences can you share regarding gaining customers?
Shuting Liu: I really agree with the opinion from RESHAPE. Doing exercise can be challenging in the beginning and it's not something people do temporarily – it becomes a habit. I also don't believe what some people say – that 'exercising is inhumane'. Although it can be tough on your body to start with, after a while, you will be encouraged by your achievement, which will bring self-recognition. This is the charm of keeping fit. It makes you stronger inside.
Why is RESHAPE doing so well in terms of sales? Because it's the pursuit of beauty in life that helps people to overcome their laziness, rather than just persistence. That's why fitness companies need to demonstrate the fun of keeping fit by making the products either visually attractive, or very interesting. In the last four years, SUPERMONKEY has not spent a penny on advertising. We have fully devoted ourselves to the observation of our customers. For example, 30 days after we'd released our classes for firming the buttocks we had identified 70 different user groups and so we updated the class in 70 different ways. If we noticed that there were more than three customers subconsciously looked at their watches, it told us that they were looking forward to the class ending, which suggested that we should make changes to the class.
This is also a benefit of having a retail business model. Our user base has been growing consistently. The data shows that 67% of users on WeChat come to us via links on their WeChat Moment. Ninety per cent of the users we've interviewed, have seen their friends using SUPERMONKEY on their WeChat Moments, and have come to us in that way. All product promotion and advertising can be achieved through broadcasting. Before the word-of-mouth promotion mechanism was established, advertising could draw negative attention to a brand. But now, thanks to WeChat Moments, information is passed on immediately. If a restaurant is good, people share this information on their WeChat and everyone knows. That's how social media monitors businesses and makes them stay true to quality.
04
Core Competences
Clair Shen: All of you have entered this market quite early on and have created new business models. However, there is no high threshold to copy these models, so high competition in the future can be expected. What do you think are your core competences?
Shuting Liu: Although SUPERMONKEY recognised the trend for fitness early on, we haven't received a lot of attention – we even had trouble getting investment and finance. During every round of fundraising, we were asked what our core competences were, and I always said that we didn't really have any core competences. In the series C fundraising round, a potential investor asked: 'Why can only you make this business work and not others?' I told him that everyone could do it, as long as you didn't mind investing in the brand and the quality of your products. You can't treat your customers as if they are idiots. You have to rely on a strong business culture and accept that there are no shortcuts.
In the last four years, while everyone else has been simply copying existing business models to make a quick buck, we have chosen to take it slow. This is because one of our company values is to prepare well. Thanks to my hobby of running marathons – from which I've learned many useful things – I know that if it takes me five hours this time and I want it to be four hours and thirty minutes next time, I have to gradually prepare myself and there is no shortcut. The same principle applies to running a business. If you want your company to be world-class, you have to think about your company's structure, your talent pool and training system. That's how you make your business grow without losing your company's culture.
Every choice has a cost. The characteristics of a company are decided by its founding team, which also decides whether the company should focus on brand building or just money making. Many think that SUPERMONKEY's business model is out-dated, but I believe in our model because I believe in the power of keeping fit. When a client told me that SUPERMONKEY had helped him with his depression, I was very proud.
Our motivation is to benefit other people and provide value to our customers. Our financial situation is healthy in terms of gross profit, net profit and cash flow. Everyone tells us that all our employees are very 'SUPERMONKEY'. I think this great achievement is due to our HR process. What's really interesting is that since we started setting up physical stores in Beijing, all of our trainers have received offers from our competitors. Even though we don't sign exclusivity contracts with our trainers, no one has left.