Emerging designers and creative talents are one of the most important driving forces in fashion innovation. However, as entrepreneurs, they need to discover their own development path and refine the team and business model. How to identify good investment opportunities and assist a healthy development of the fashion industry are the focus of investors, particularly the new generation investors. "Luxe.Co Global Fashion innovation and Investment Forum (华丽志全球时尚创新与投资论坛)" invited five active, experienced and outstanding investors who are the forefront of fashion investment, to share with us their investment logic and outlook of designer bands and related industry chain.
At the roundtable discussion, "How to invest in emerging designer brands and related industry chain?" from Luxe.Co Global Fashion Innovation and Investment Forum (LGFIIF), Ge Jin,  the Investment Director of Telescope VC (金戈,远镜创投投资总监) shared his opinion.
Luxe.Co also invited four other outstanding entrepreneurs for this roundtable, Xin Wang, Investment Director of IDG Capital(王鑫,IDG资本投资总监), Xin Chang, VP Investment of QF Capital (常欣,启赋资本投资副总监), Lulu Sun, Investment Manager of Zhen Fund (孙璐璐,真格基金投资经理) and Wendy Yu, Founder & CEO of Yu Holdings (余晚晚,Yu Holdings创始人&CEO).
WHO IS GE JIN?
Ge Jin is the Investment Director of Telescope VC(金戈,远镜创投投资总监). He focuses on the consumer industry, particularly in catering, retail, culture, education and fashion. Investment portfolios include Dare One, Augusmith, Toystore, Chaonengxiaohei, Huoqiumaishou, Malong Technology, Chaomeng Data, FlowerPlus, Dianwoda and so on. Mr. Jin has many years of experience in commercial real estate and chain retailing. He is also a guest lecturer at Orange Bay University.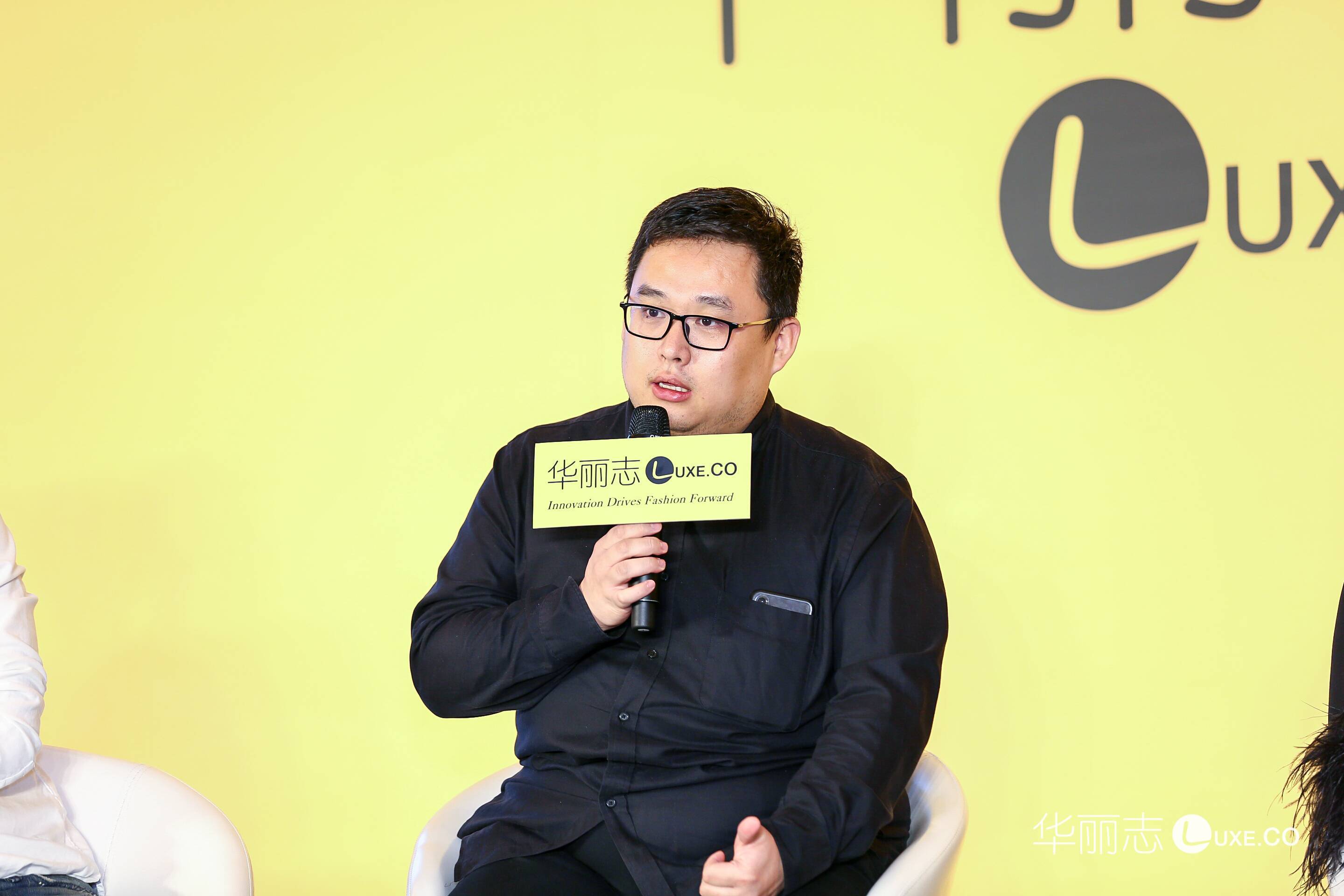 01
Views on Investing in Fashion Brands
Claire Shen: What is your view on investing in fashion brands? There are many areas to invest. Why do you focus on fashion and designer brands?
Ge Jin: Telescope VC was established in 2013, focusing on consumption investment. Our fund partners operated large household chain retail groups previously. Therefore, Telescope VC has a strong consumption gene from the beginning.
Consumption can be divided into two parts. One is the pure material part, or products' function and durability, to meet consumers' basic material needs. The other is the emotion part. Consumers purchase products for a sense of satisfaction and honor. These feelings are more tied with the attributes of logos. The overlap between the material and emotional parts is the aesthetic attribute, that is, the look of the product.
I think that it is impossible for Chinese brands, to elevate directly from the pure material attribute to pure emotional attribute or from satisfying the function of the product to satisfying emotional satisfaction with the logo. They must go through the intermediate process of aesthetic elevation. More and more consumers purchase products for aesthetic and beautiful design. We have paid attention to this industry since the beginning. We invested in YOHO! In 2014, as a trial in the fashion consumption industry.
02
Key Elements of a Good Team
Claire Shen: You have seen many brands. What factors are your looking for in your investment decision of brands. In term of teams, what is a good fashion start-up team?
Ge Jin: From our point of view, when we invest in a new brand, whether it is a designer brand or not, we mainly focus on the three aspects of the team: product capability, channel capability and marketing capability. We think that if the team is strong in at least one of the three capabilities, it will become the core competitiveness of the brand.  At the same time, they should not have any key shortage in the other two. Every key shortage will limit the future development of the brand.
Designer brands usually have strong product capabilities while being weak on marketing and channel. In terms of product capability, we focus on their control over design, that is, strong brand style and recognizable brand feature. This is very important. If they do not have such style and feature, the brand will not be remembered. However, if the style is too strong, the audience will be limited. Therefore, maintaining the brand style while adapting to the market is the part we are looking for.
Featuring "Innovation Drives Fashion Forward" and "Embrace the Golden Age of China Fashion Entrepreneurship and Investment", Luxe.Co Global Fashion Innovation and Investment Forum was launched in Beijing on April 18th, 2018.
The most outstanding investors, entrepreneurs, designers and senior managers in the fields of fashion investment and brand innovation gathered together at the forum for thirteen speech, dialogue and roundtable discussions, presenting the latest trends of China and global fashion investment and entrepreneurial innovation.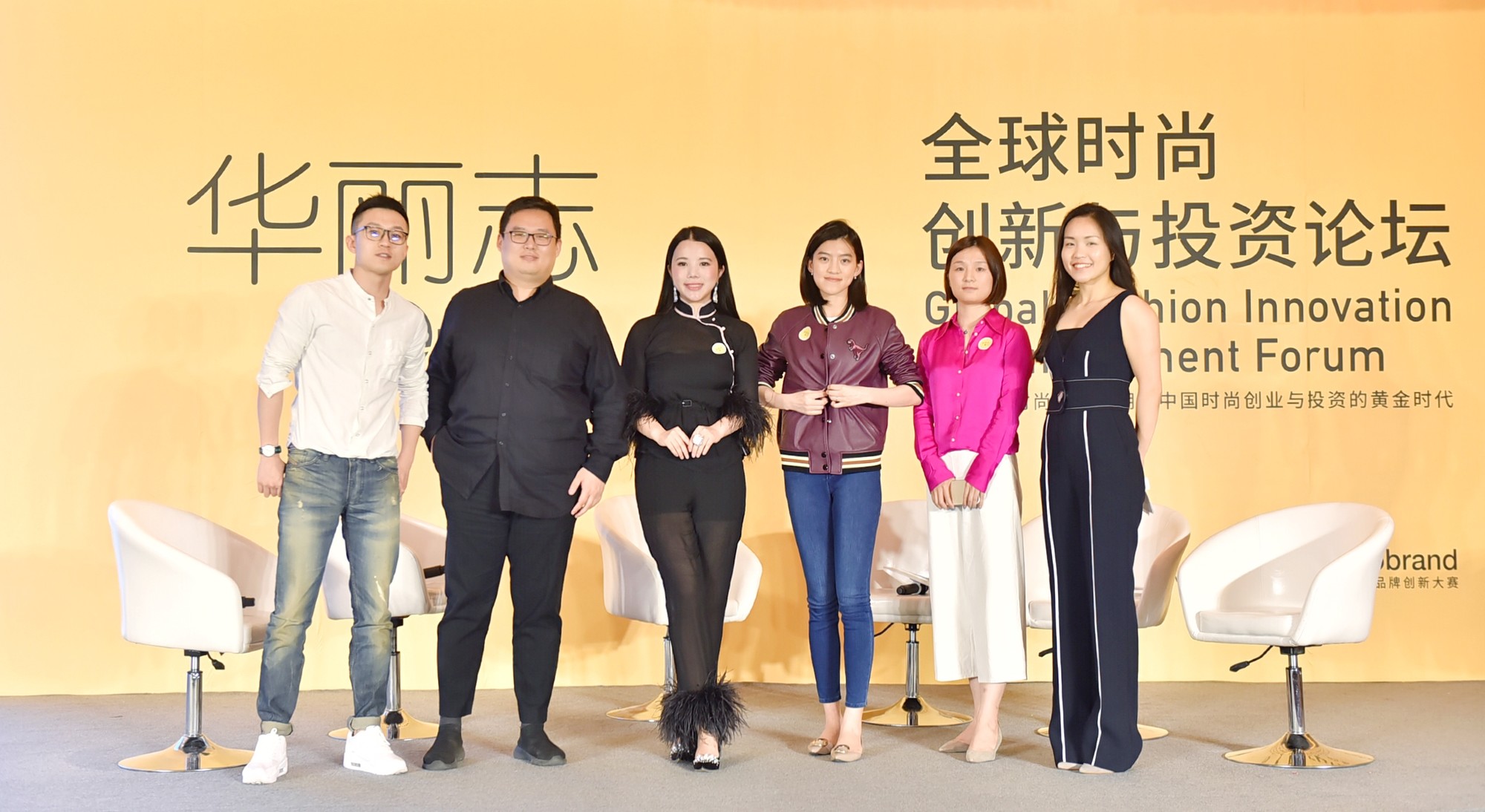 In the photo above from the left to right, Xin Wang (Investment Director of IDG Capital), Ge Jin (Investment Director of Telescope VC), Wendy Yu (Founder & CEO of Yu Holdings), Lulu Sun (Investment Manager of Zhen Fund), Xin Chang (VP Investment of QF Capital) and Claire Shen (Luxe.Co) also presented and shared their thoughts with the audience of the forum.
| Chinese Reporter: Fang Wei
---
Marketing and Business Cooperation, please email to contact@hualizhi.com