Emerging designers and creative talents are one of the most important driving forces in the fashion industry. As entrepreneurs of their brands, they need to discover their own development path and refine their team and business model. Investors, particularly the new generation investors, focus on how to identify good investment opportunities and assist a healthy development of the fashion industry. "Luxe.Co Global Fashion innovation and Investment Forum (华丽志全球时尚创新与投资论坛)" invited five active, experienced and outstanding investors  who are at the forefront of fashion investment, to share with us their investment logic and outlook of designer bands and related industry chain.
At the roundtable discussion, "How to invest in emerging designer brands and related industry chain?" from Luxe.Co Global Fashion Innovation and Investment Forum (LGFIIF), the Investment Director of IDG Capital, Mr. Xin Wang (王鑫,IDG资本投资总监) shared his opinion.
Luxe.Co also invited four other outstanding entrepreneurs for this roundtable, Ge Jin, Investment Director of Telescope VC (金戈,远镜创投投资总监), Xin Chang, VP Investment of QF Capital (常欣,启赋资本投资副总监), Lulu Sun, Investment Manager of Zhen Fund (孙璐璐,真格基金投资经理) and Wendy Yu, Founder & CEO of Yu Holdings (余晚晚,Yu Holdings创始人&CEO).
WHO IS XIN WANG?
Xin Wang is in charge of the consumption investment at IDG Capital with investment projects in Jiangxiaobai, Magmode, Gentle Monster, AFU and so on. Previously, Mr.  Wang has worked at the Audit department of KPMG, and at the Business Strategy Consulting Department of Deloitte Management Consulting. He has rich experience in finance, auditing, IPO in multiple markets and business management strategy consulting. Mr. Wang is also a guest lecturer at Orange Bay University.
01
Views on Investing in Fashion Brands
Claire Shen: What is your view on investing in fashion brands? There are many areas to invest. Why do you focus on fashion and designer brands?
Xin Wang: IDG Capital has invested in China for a long time. Our unique feature is the detailed industry focus. Everyone works on their specialty field, for example, consumption, internet, technology, medical, energy, transportation, travel, culture, entertainment and so on. I have not planned deliberately to focus on certain industries. But my professional experience has been in the consumption sector so far. I got to know many people in the design field, when I was a copywriter previously. In 2012 or 2013, the first batch of young designer brands were established. We saw the trend.
02
Key Elements of a Good Team
Claire Shen: You have seen many brands. What factors are you looking for in your investment decision of brands. In term of teams, what is a good fashion start-up team?
Xin Wang: When you create a brand, you need to think about whether you want to create a designer brand, or you want to be a designer. When I invest in designer brands, I also need to think about whether I have invested in a designer or a designer brand. Many designers are amazing with unique design style and beautiful products. We classify this kind of brands as art. They do not need investment or be commercialized. If you want to build a brand, whether it is designer brand, food brand, clothing brand, all of them need to combine design and business. It is just like the slogan of L'Oréal's college recruitment advertisement, "We want a combination of poet and farmer".
03
Challenges in Processing Designer Brand Investments
Claire Shen: Designer brand investment is probably relatively new in your fund. Some committee members may not be very familiar with the industry. Have you had any challenges in processing these cases of fashion or designer brands?  
Xin Wang: Based on my previous experience, I focus on two main areas. First, when entrepreneurs meeting investors, or when investors seeking approval from investment committees, everyone thinks he  knows the brand. But consumption is an experience. Everyone has their own dimensions. It is hard to conclude whether your dimension is correct or not, until it is being validated.
As an investor, the most important is to come out of the box and consider it from the consumer's perspective. When we want to push a project forward or when we have our own preference over the brand, we will try to convince ourselves to ignore the human nature, demographic structure and other factors. This is a common mistake for everyone. Therefore, it is important to stay alert and come out of the box. Without over subjective reasoning, rational thinking will help improve the accuracy in judgment.
Second, every investor has their specialty and professional area. Nobody can cover all areas and industries. Therefore, becoming an expert in a certain area will make your point of view being valued.
---
Featuring "Innovation Drives Fashion Forward" and "Embrace the Golden Age of China Fashion Entrepreneurship and Investment", Luxe.Co Global Fashion Innovation and Investment Forum was launched in Beijing on April 18th, 2018.
The most outstanding investors, entrepreneurs, designers and senior managers in the fields of fashion investment and brand innovation gathered together at the forum for thirteen speech, dialogue and roundtable discussions, presenting the latest trends of China and global fashion investment and entrepreneurial innovation.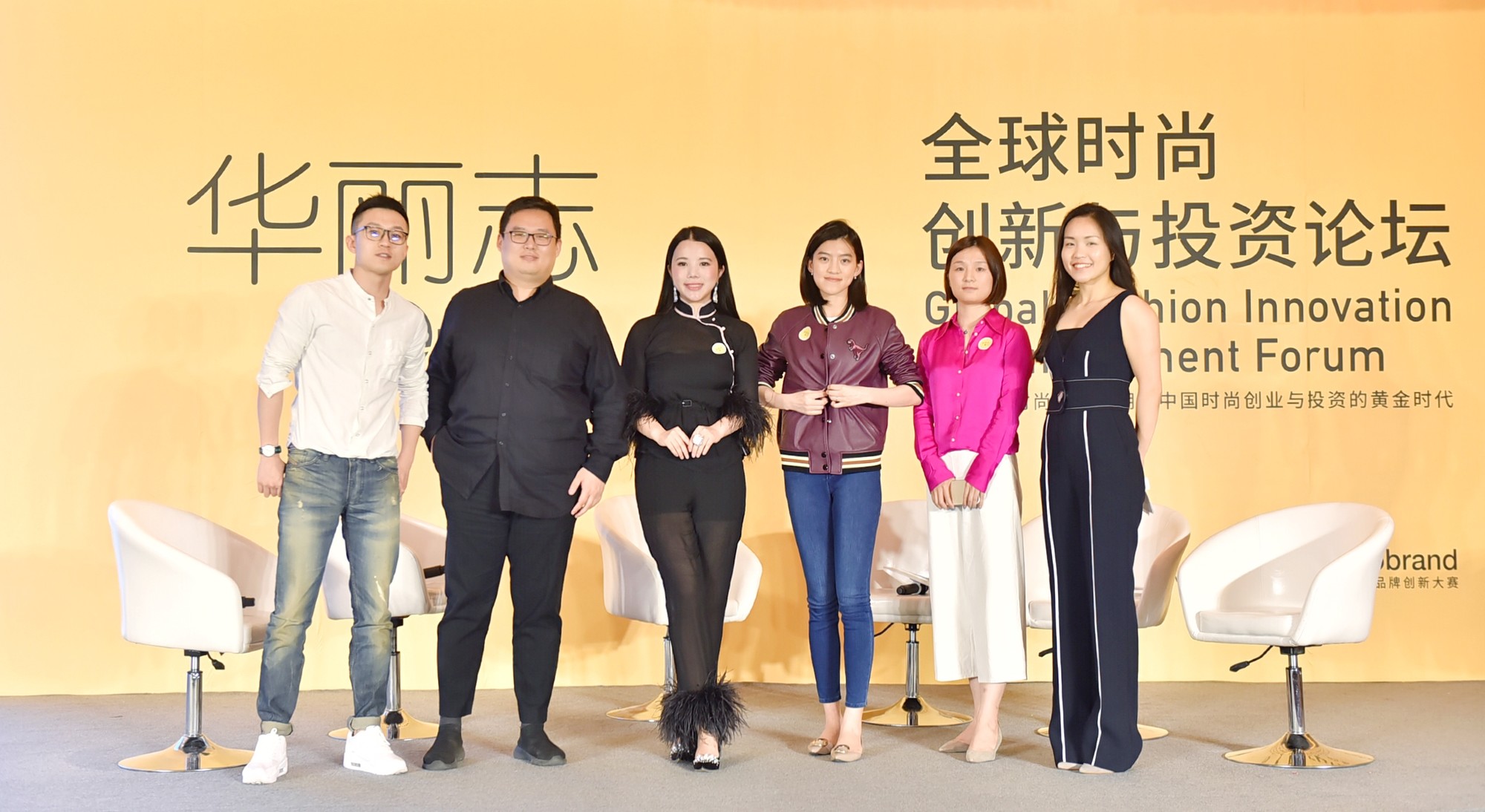 In the photo above from the left to right, Xin Wang (Investment Director of IDG Capital), Ge Jin (Investment Director of Telescope VC), Wendy Yu (Founder & CEO of Yu Holdings), Lulu Sun (Investment Manager of Zhen Fund), Xin Chang (VP Investment of QF Capital) and Claire Shen (Luxe.Co)  also presented and shared their thoughts with the audience of the forum.
| Chinese Reporter: Fang Wei
---
Marketing and Business Cooperation, please email to contact@hualizhi.com