Millennials are the target customers of the global fashion industry. From luxury heritage brands to start-up designers, whether in the upstream or downstream flow of the industry chain, fashion companies are not only designing products to cater to young people's fashion preferences but are also connecting with them emotionally by enriching and updating marketing content, both online and offline.
At the Roundtable: "How to win over the fashion customers of the younger generation?" from Luxe.CO Global Fashion Innovation and Investment Forum (LGFIIF), the Executive VP for Greater China & Developing Markets Asia of The Woolmark Company, Jie Ma, shared his opinion.
For this roundtable, Luxe.Co also invited another two outstanding entrepreneurs, Yusuke Mori, Managing director – China of TASAKI, and Yang Du, The founder of Young Fashion.
Elisa Wang, Head of Fashion, Luxe.CO hosted this roundtable.
Who is Jie Ma?
Executive VP for Greater China & Developing Markets Asia, country manager of China, of The Woolmark Company. Since 2015, Jie Ma has led the company's strategic partnerships with Shanghai Fashion Week, Lane Crawford, Dong Liang and Comme Moi. He is also associate chairman of the China Wool Textile Association. As a brand management and marketing veteran, Jie Ma has more than 20 years of experience in the industry, including in senior management roles at M&C Saatchi and Ogilvy and Mather, as well as in brand upgrading and creative management at Tsingtao Brewery.
The Woolmark Company is an international not-for-profit enterprise with 80 years of history. Its main goal is to promote Australian wool. In China, through the 'Story of Australian Wool' campaign, The Woolmark Company has initiated direct conversations with designers and entrepreneurs, encouraging them to use wool in their fashion designs in order to familiarise consumers with the Woolmark label and to make it fashionable to wear wool.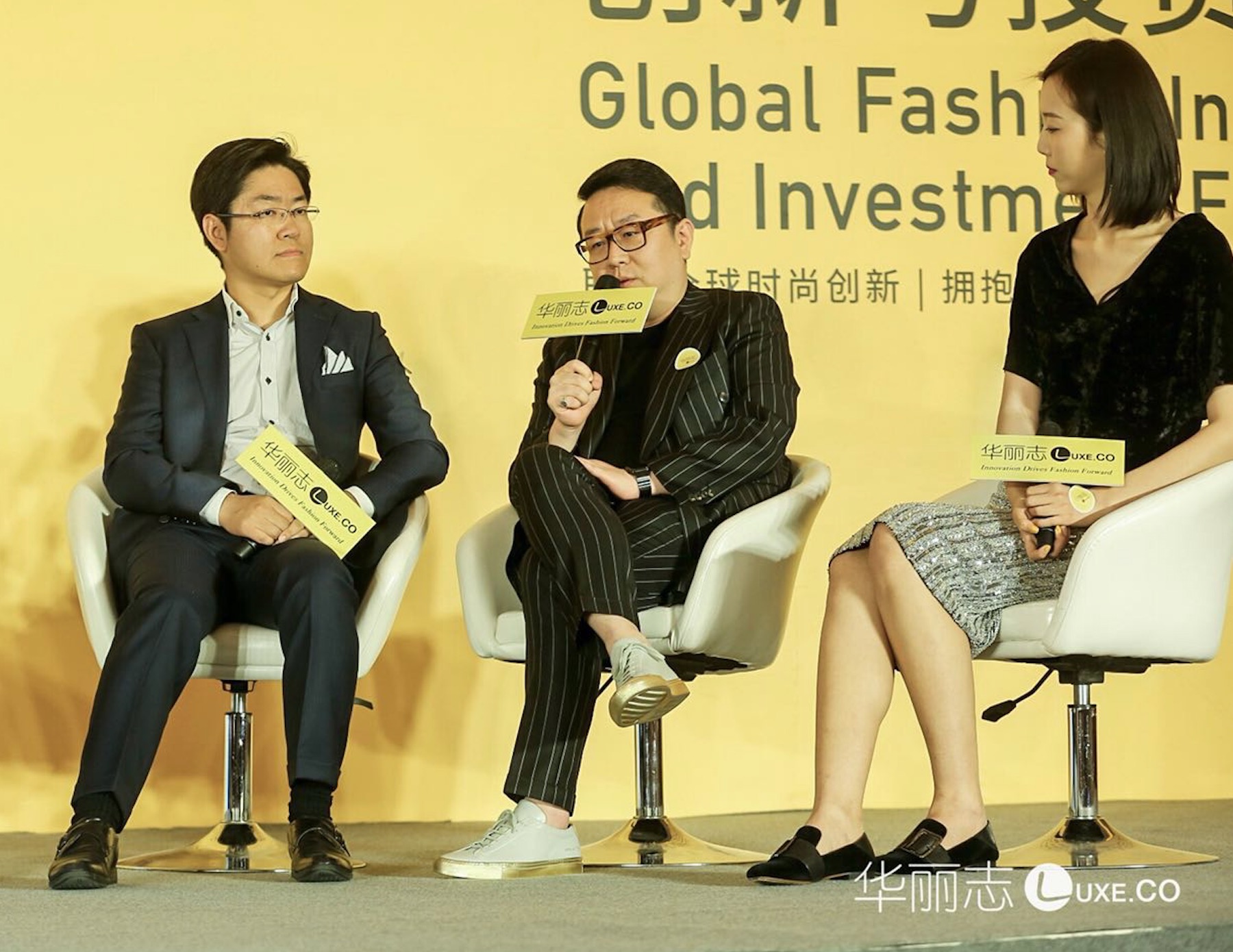 01
What is are the younger generation of consumers like?
Elisha Wang: From your perspective, what are the characteristics of the younger generation of consumers, both globally and in China? Do you think the two groups are similar or different?
Jie Ma: I think that the younger generation are individualists. They are both consumers and contributors. Because of the Internet and social media, they contribute their views on fashion while also consuming it. This is the biggest difference from the previous generation.
Different cultures create different generations. In this era, street fashion designers can be the creative directors of top French luxury fashion brands; a counterattack by the underdogs is taking place. In contrast to the last generation, the impact of the Internet is defining the consumers of this generation.
02
The keywords for communicating with the younger generation
Elisa Wang: Persuading consumers to buy is less important than interacting with them and introducing yourself. Luxe.CO follows the latest updates from international designers. We can see that The Woolmark Company has been active in various areas of the fashion business, including the product design, promotion and marketing of fashion styles popular with young people. Mr Ma, could you talk about how The Woolmark Company interacts with young consumers and convinces them that wool is fashionable?
Jie Ma: We promote Australia's wool industry, which means that while we don't sell products or have our own stores we connect both with businesses and consumers. We talked about young people just now. From the B2B perspective, we have the 50-year-old International Woolmark Prize, which supports younger designers and promotes them among the best media, retailers and multi-brand shops in the world.
Education is an important part of our business. We are establishing the first college dedicated to wool in China this May. We work closely with our partners, retailers and fashion brands to promote wool and promote wool through our interaction. In this process, we've used social media and e-commerce platforms and have witnessed how leading Chinese brands have transformed the ways in which they carry out marketing.
In the past two or three years, we have stopped buying advertising space in traditional media. Instead, we now interact with the major fashion media groups a lot more and partner with them to create content, rather than just buying advertising space from them. In addition, we are building an internal content team to produce content on fashion, the wool industry, and wool knowledge and education. We provide this sort of content to our partners, brands and retailers so that they can spread the message among younger consumers.
Elisa Wang: You have many years of experience in brand management and marketing. What do you think is the key to interacting with Chinese consumers and gaining their attention?
Jie Ma: We focus on quality. In contrast to a lot of consumer products, our products are high quality and made from rare wool, so we don't attract our customers in an attention-seeking way. We hope to educate them subtly. When today's young people have developed mature tastes and acquired greater purchasing power, they will naturally be looking to buy higher-quality products and adopt a more luxurious lifestyle.
---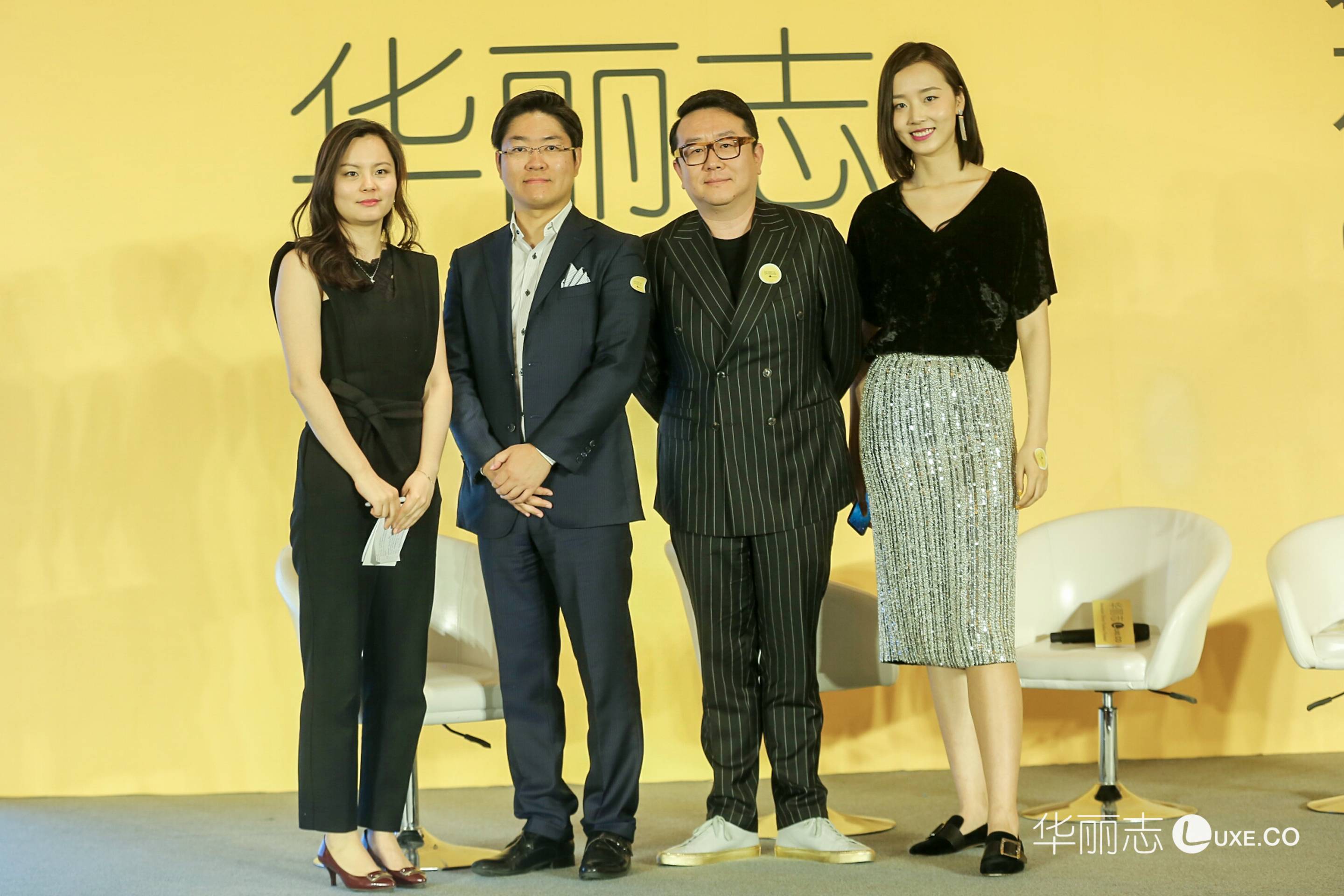 Featuring "Innovation Drives Fashion Forward" and "Embrace the Golden Age of China Fashion Entrepreneurship and Investment", Luxe.Co Global Fashion Innovation and Investment Forum was launched in Beijing on April 18th, 2018.
The most outstanding investors, entrepreneurs, designers and senior managers in the fields of fashion investment and brand innovation gathered together at the forum for thirteen speech, dialogue and roundtable discussions, presenting the latest trends of China and global fashion investment and entrepreneurial innovation.
In the photo above, from left to right, Elisa Wang (Luxe.CO), Yusuke Mori (Managing director – China of TASAKI), Jie Ma (Executive VP for Greater China & Developing Markets Asia of The Woolmark Company) and Yang Du (Founder of Young Fashion) also presented and shared their thoughts with the audience.
| Chinese Reporter: Ruoyu Zhu
Marketing and Business Cooperation, please email contact@hualizhi.com