Are top trendy streetwear brands the new generation luxury brands? How can trendy streetwear brands survive the cycle of the trendy culture? Does the scarcity strategy always work? How do trendy streetwear brands build their unique DNA?
At the roundtable discussion, "How Long can Streetwear Brand Trend Last?" from Luxe.Co Global Fashion Innovation and Investment Forum (LGFIIF, 华丽志全球时尚创新与投资论坛), the founder of SMFK, Sam Ren (SMFK创始人) shared his opinion.
Luxe.Co also invited two other outstanding entrepreneurs for this roundtable, Tie Shou, Co-Founder of INXX (铁手,INXX联合创始人) and  Jie Zhou, Co-President of Chinese Culture Group (周洁,华人文化控股集团副总裁 & 媒体创新实验室总裁). Head of Research from Luxe.Co Claire Shen hosted this discussion.
WHO IS SAM REN
Sam Ren is the founder of SMFK. SMFK is a Chinese emerging trendy streetwear brand. Founded in 2016, SMFK features unisex, free size and design for all. The personality of the brand is contrast and reverse thinking without absolute authority, styling for urban street knights. Previously, Sam worked as the visual display artist at IT China and the personal stylist at Lane Crawford.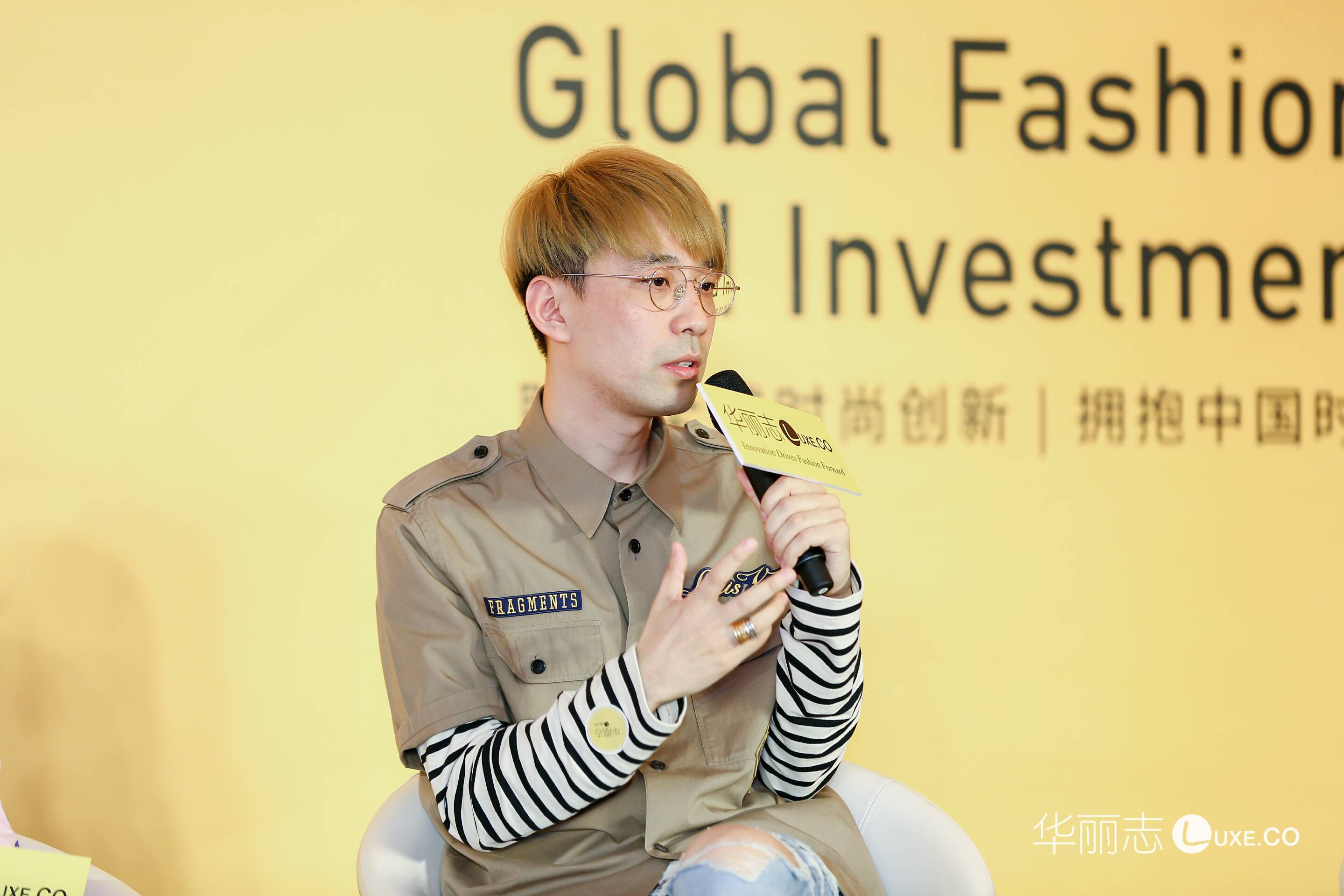 01
Are top trendy streetwear brands the next generation luxury brands?
Claire Shen: Last year was a wonderful year for trendy streetwear brands. In the international market, some top trendy streetwear brands completed financing. Li Ning, the Chinese sportswear brand presented a new trendy image at New York Fashion Week and raised great attention on social media. It is rather difficult to define the term "trendy streetwear brand". James Jebbia, the person behind SUPREME, was recently nominated by CFDA as the menswear fashion designer of the year in 2018, which was rather controversial. Some people think that top trendy streetwear brands are luxury brands, how do you think about this?
Sam Ren:  I do not think the current trendy streetwear brands will break through and become luxury brands. Big fashion brands are professional in both finance and operation. All brands (including Louis Vuitton) are rejuvenating. Small brands can be more superior in some subdivision level. Many American brands have achieved that. But in overall, the possibility becoming luxury brands is minimal.
In the U.S., several brands have their jeans priced from 1,400 to 1,500 U.S. dollars, which are much higher than those of Gucci or Louis Vuitton. However, if they want to become luxury brands in all product categories, I do not think it is possible. The collaboration between Louis Vuitton and Supreme was successful. Generation Z accepted Louis Vuitton. If luxury brands want to rejuvenate, they can just find the top designers that are most recognized by the young generation. It is easy for luxury brands, but difficult for trendy street brands.
Off-White have customized services. It is to elevate its market positioning in trendy street brands. It is not their most profitable business. The most popular products are conventional ones, such as T-shirts. Trendy street brands need to grain profits from these products. Luxury brands are rather mature. They can sacrifice on profits but crush the market while leaving no opportunities for other brands.
02
How do trendy streetwear brands survive the cycle of the trendy culture?
Claire Shen: Trend, by nature, may be fleeting. How do trendy streetwear brands survive the cycle of the trendy culture?
Sam Ren: For my own experience, I purchased a Supreme T-Shirt with 450 yuan in 2003. It was a luxury to me at that time. I still wore T-shirt in 2007, but my focus shifted from Supreme to luxury brands such as Gucci and Dior. I do not think trend will be outdated. But the focus of the public will change.
From a business point of view, I prefer to call SMFK an independent designer brand. Our goal for this year is to expand to more product categories. Of course, our PR channel and display forms are still trendy brands. I want it to be a multi-category brand, because we do not know what the next wave is. Trend will not disappear, but the next wave may not be the streetwear trend.
 03
How do trendy streetwear brands differentiate?
Claire Shen: Trendy streetwear brands have their unique identity. It is very different and rebellious. It has its own cultural foundation. It is related to surfing, skateboarding and so on. But there are many trendy brands and the competition is fierce. How do these brands differentiate from each other? 
Sam Ren: With my experience in fashion brands, I do not think there are enough differentiation in trendy street brands in China. This is a big problem. Everyone is doing basic items, such as T-shirts.
Every brand owner or designer has their own style, culture background, opportunity background, life status and lifestyle. Their products should be quite different and have their own style. This shows in American trendy street brands, as well as in France and Japan.
In China, we are missing this part. Our school experience and family lifestyle are rather similar. The differentiation is limited. But I think this situation will change in the future. Chinese brands will be better and better, with their own characteristics.
---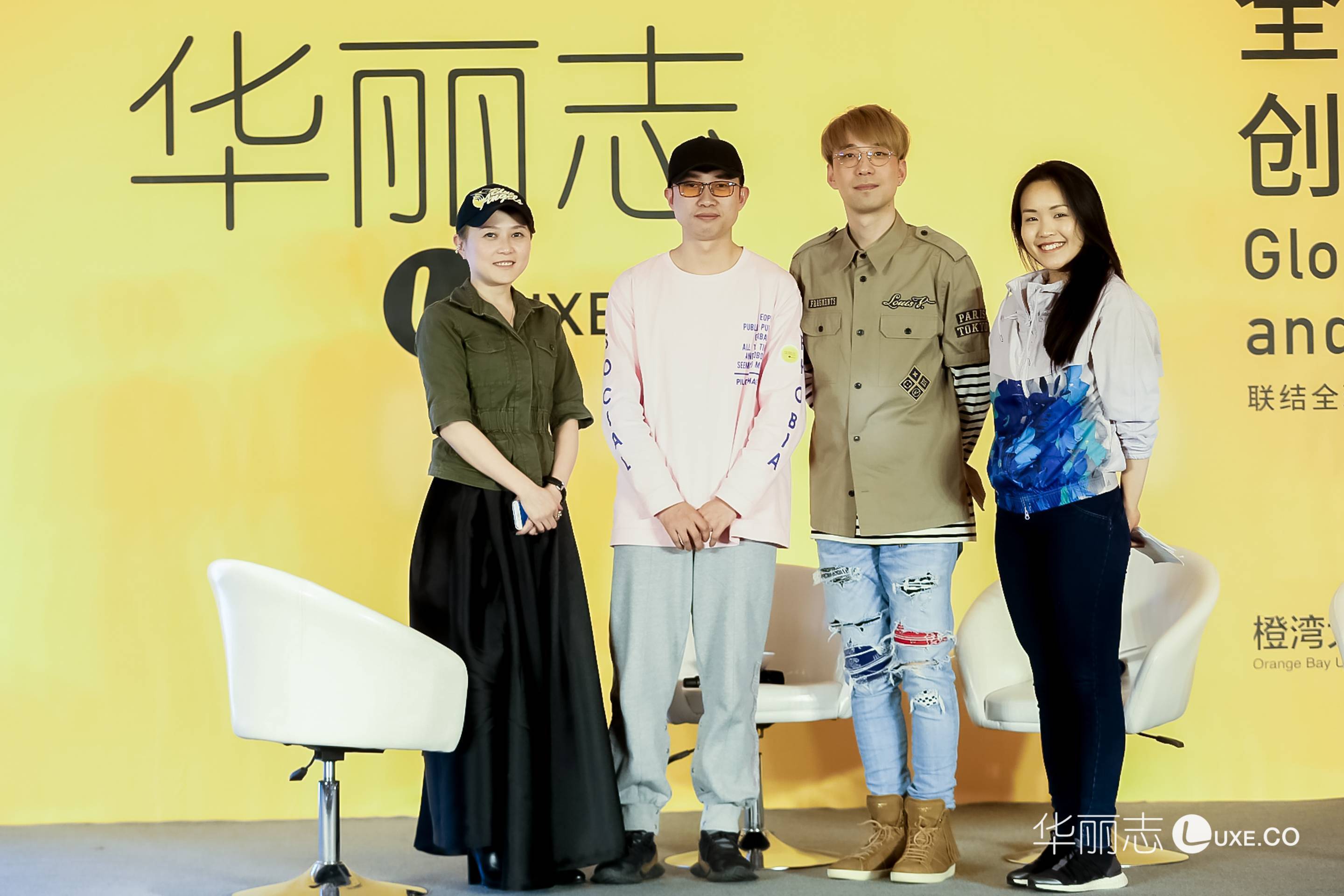 Featuring "Innovation Drives Fashion Forward" and "Embrace the Golden Age of China Fashion Entrepreneurship and Investment", Luxe.Co Global Fashion Innovation and Investment Forum was launched in Beijing on April 18th, 2018.
The most outstanding investors, entrepreneurs, designers and senior managers in the fields of fashion investment and brand innovation gathered together at the forum for thirteen speech, dialogue and roundtable discussions, presenting the latest trends of China and global fashion investment and entrepreneurial innovation.
In the photo above from left to right, Jie Zhou (Co-President of Chinese Culture Group), Tie Shou (Co-Founder of INXX) and Claire Shen (Luxe.Co) also presented and shared their thoughts with the audience of the forum.
| Chinese Reporter: Ruoyu Zhu
Marketing and Business Cooperation, please email to: contact@hualizhi.com