Are top trendy streetwear brands the new generation luxury brands? How can trendy streetwear brands survive the cycle of the trendy culture? Will the scarcity strategy always work? How do trendy streetwear brands build their unique DNA?
At the roundtable discussion, "How Long can Streetwear Brand Trend Last ?" from Luxe.Co Global Fashion Innovation and Investment Forum (LGFIIF, 华丽志全球时尚创新与投资论坛), the Co-Founder of INXX, Tie Shou (铁手, INXX联合创始人) shared his opinion.
Luxe.Co also invited two other outstanding entrepreneurs for this roundtable, Sam Ren, Founder of SMFK (SMFK创始人) and  Jie Zhou, Co-President of Chinese Culture Group (周洁,华人文化控股集团副总裁 & 媒体创新实验室总裁). Head of Research from Luxe.Co Claire Shen hosted this discussion.
WHO IS TIE SHOU?
Tie Shou is the Co-founder of INXX. Founded in 2014, INXX is a fashion industrial company covering trendy street brands and related products, R&D, omni-channel, brand promotion, brand incubation of domestic and international brands, and trend cultural broadcasting. With four years of development, INXX has become one of the leading domestic fashion trendy streetwear brands in China.  In March 2018, INXX obtained hundreds of millions of yuan of Series B investment led by Legend Capital.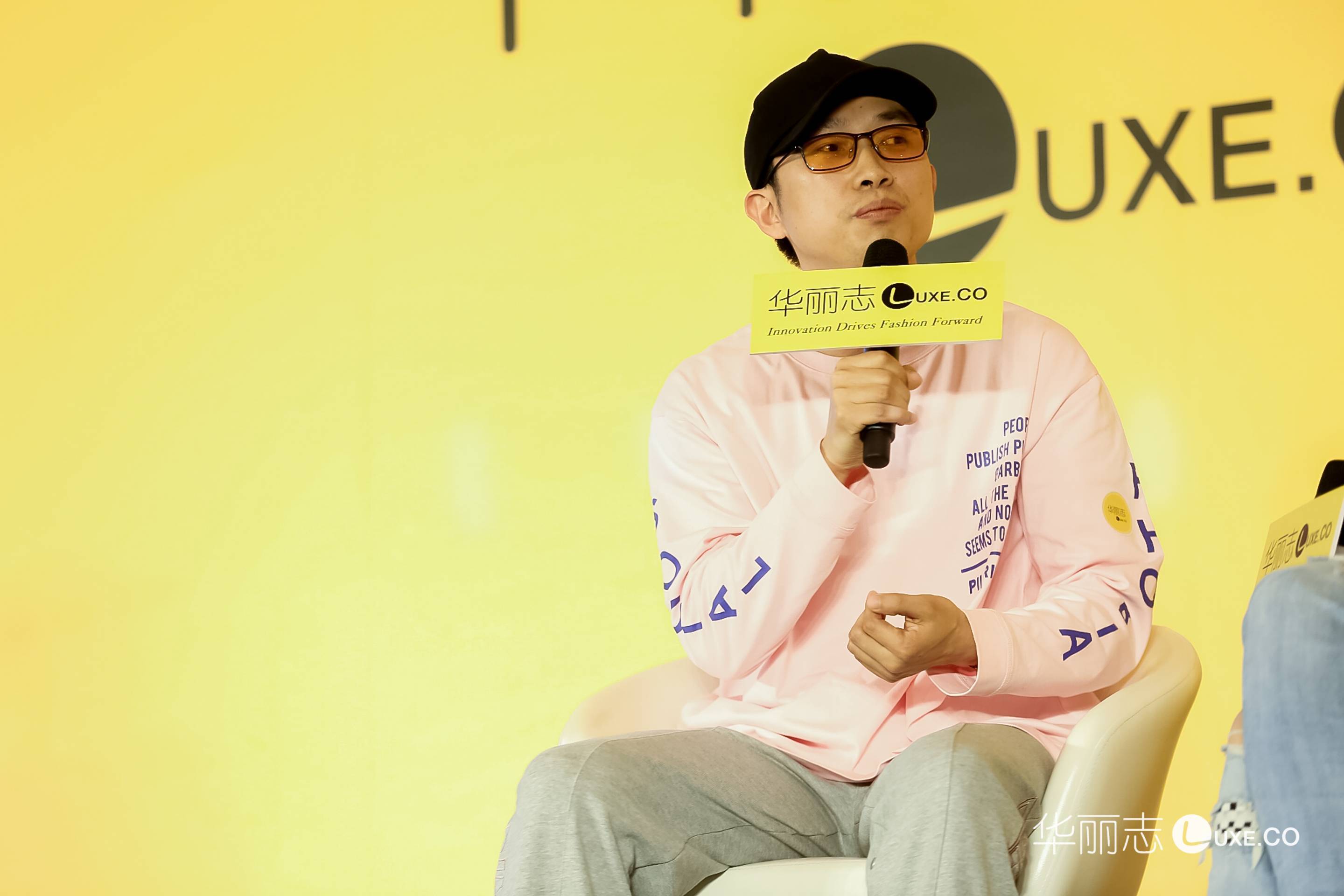 01
Are top trendy streetwear brands the next generation luxury brands?
Claire Shen: Last year was a wonderful year for trendy streetwear brands. In the international market, some top trendy streetwear brands completed financing. Li Ning, the Chinese sportswear brand presented a new trendy image at New York Fashion Week and raised great attention on social media. It is rather difficult to define the term "trendy streetwear brand". James Jebbia, the person behind SUPREME, was recently nominated by CFDA as the menswear fashion designer of the year in 2018, which was rather controversial. Some people think that top trendy streetwear brands are luxury brands, how do you think about this?
Tie Shou: INXX has two lines. One focuses on "fashion" trendy brands and the other on "street" trendy brands. We are small trendy brands with fun elements and an attitude, but not too commercial. We are pursuing a trend, an attitude and a lifestyle.
Whether trendy brands can last depends on the culture content of the brand and whether it can raise a sense of identity, touch customers and create a chasing point. It is the same for every brands.
02
How do trendy streetwear brands survive the cycle of the trendy culture?
Claire Shen: Trend, by nature, may be fleeting. How do trendy streetwear brands survive the cycle of the trendy culture?
Tie Shou: INXX was an integrated store previously, introducing international brands. It was relatively complicated for the sourcing, purchasing and customs procedure of international brands . Therefore, we combined self-owned brands and international brands.
Hip hop has been around for a long time. It is a matter of opportunity and exploring point. Why is it popular? Part of the reason is the pursuit of individuality and taste in fashion for the young generation (particularly Generation Z). I do not think trend will fade. But we need to think what we will do for the next trend? For example, we designed a series of knits, prints and colors. That was a wave. What will be the next wave? Are we going to capture the direction of the future? We have been thinking about it. For INXX, we need to innovate and adjust our pace constantly.
 03
How do trendy streetwear brands differentiate?
Claire Shen: Trendy streetwear brands have their unique identity. It is very different and rebellious. It has its own cultural foundation. It is related to surfing, skateboarding and so on. But there are many trendy brands and the competition is fierce. How do these brands differentiate from each other? INXX has many brands, including international and self-incubated brands. How to build brands with different personality?
Tie Shou: Differentiation is a complicated issue for INXX. We are an integrated platform with more than 100 partner brands, nearly 10 self-designed brands and over 10 incubated brands. How to make them individual? we have our own thoughts.
For internal designers, we will not give them requirements. Instead, they have their freedom to create a collection and theme in a season or wave. We try to support and maintain their individuality and creativity.
External designers have their own way. Some designers have their own space and do not like to be controlled. We are open. We help them in business, supply chain, finance and distribution, as well as positioning and planning in operation.
We will have some joint-investment brands. We can help them in their unfamiliar parts, such as business or PR. We have presence in first and second tiered cities. First-tiered cities are ready and their distribution performance is good.
In addition, there are other channels on differentiated promotion too, including internal design strategy and so on. For example, we are introducing Chinese culture to trendy brands gradually, integrating traditional culture, ceramic culture and even Taoist culture together.
---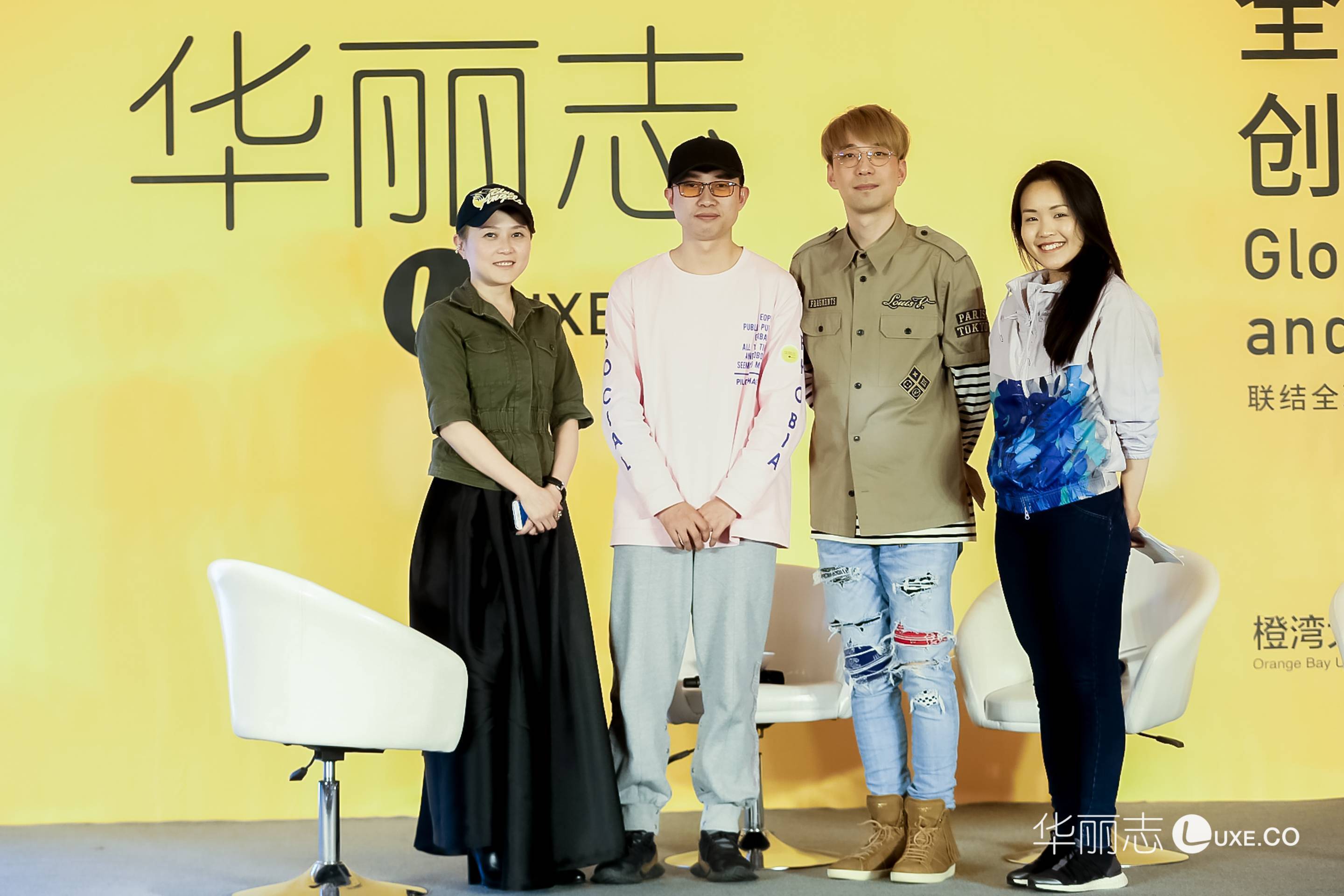 Featuring "Innovation Drives Fashion Forward" and "Embrace the Golden Age of China Fashion Entrepreneurship and Investment", Luxe.Co Global Fashion Innovation and Investment Forum was launched in Beijing on April 18th, 2018.
The most outstanding investors, entrepreneurs, designers and senior managers in the fields of fashion investment and brand innovation gathered together at the forum for thirteen speech, dialogue and roundtable discussions, presenting the latest trends of China and global fashion investment and entrepreneurial innovation.
In the photo above from left to right,  Jie Zhou (Co-President of Chinese Culture Group), Sam Ren (Founder of SMFK) and Claire Shen (Luxe.Co) also presented and shared their thoughts with the audience of the forum.
| Chinese Reporter: Ruoyu Zhu
Marketing and Business Cooperation, please email to: contact@hualizhi.com