Featuring "Innovation Drives Fashion Forward" and "Embrace the Golden Age of China Fashion Entrepreneurship and Investment", Luxe.Co Global Fashion Innovation and Investment Forum (华丽志全球时尚创新与投资论坛) was launched in Beijing on April 18th, 2018. The most outstanding investors, entrepreneurs, designers and senior managers in the fields of fashion investment and brand innovation gathered together at the forum for thirteen speech, dialogue and roundtable discussions, presenting the latest trends of China and global fashion investment and entrepreneurial innovation.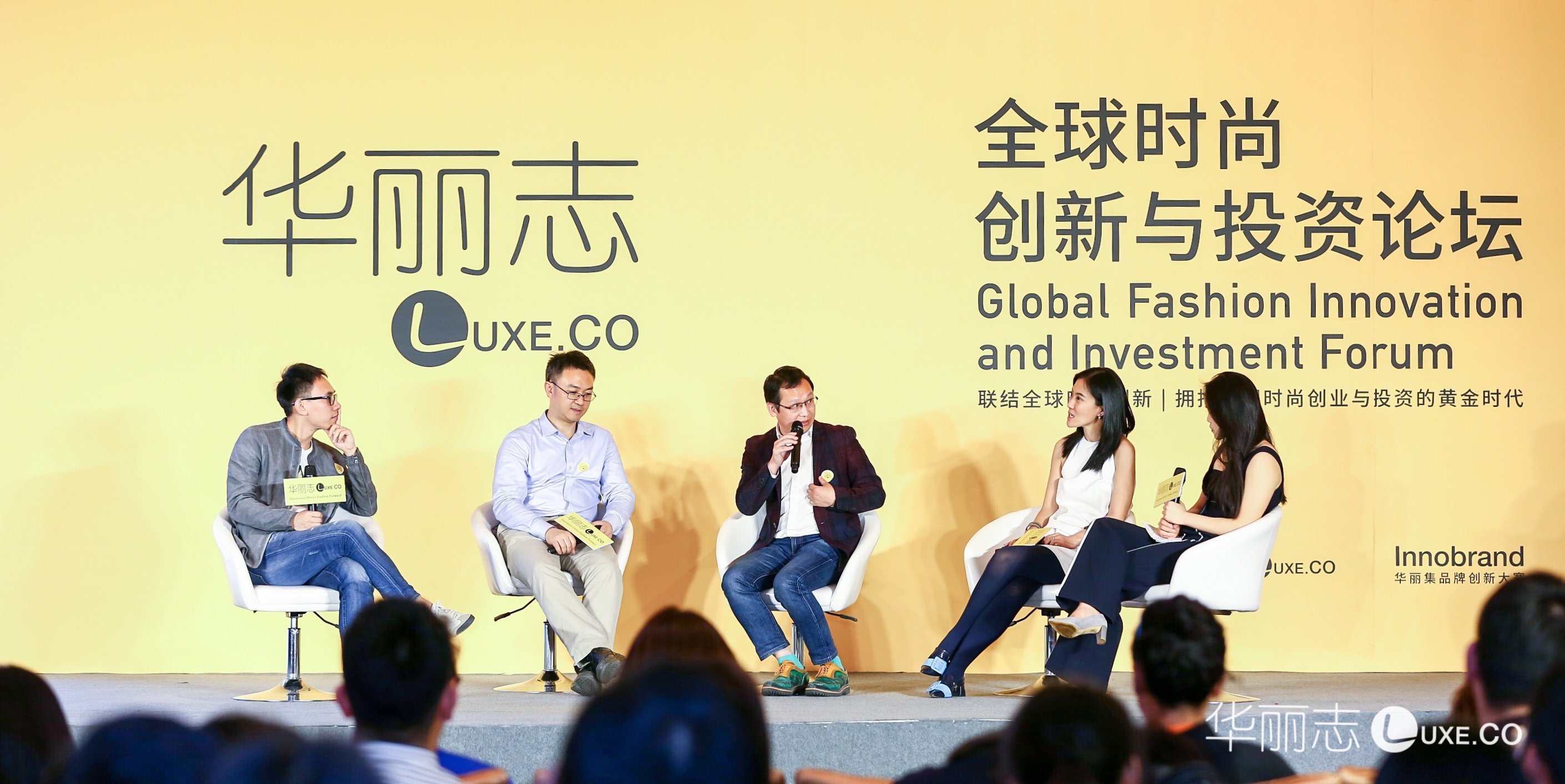 【Roundtable】
Technology Empowers Fashion
With the rapid development of artificial intelligence and digital technology, fashion and technology have been increasingly connected. There are more and more fashion brands experiencing digital transformation leveraging on digital technology, which empowers the breakthrough for the development of the fashion industry. Luxe.Co Global Fashion Innovation and Investment Forum hosted a roundtable discussion, inviting four experts in the fields of technology and fashion to explore the latest cases of technology empowering fashion, as well as the challenges in the application process and the significance of companies combining fashion and technology.
【Guest Speakers】
Hong Wu (吴宏)
Ms. Wu is the Strategy Director at XGIMI (极米科技战略总监). Established at the end of 2013, XGIMI is an immersion internet company in the fast-growing period.  Initially XGIMI proposedthe product concept of "Screen-less TV" and created a new product category in the market. XGIMI has focused on the design and R&D of "Screen-less TV" and been committed to creating ultimate products. The founding team of XGIMI are from MStar, Huawei, KPMG and so on. In 2015, the celebrity TV host, Han Wang also invested in XGIMI and became a dream partner of XGIMI. In March 2018, XGIMI obtained 600 million yuan financing jointly invested by Baidu, Matrix Partners, Sichuan Wenchuang and so on. Mr. Wu worked as VP at Legend Capital previously and is the guest lecturer at Orange Bay University.
Xiaoqu Luo (罗小渠)
Mr. Luo is the Co-Founder and CEO of Cardinal Operations (杉数科技联合创始人 & CEO). Cardinal Operations is an artificial intelligence decision-making company. It is named after Cardinal (the school badge of Stanford University) and number (data science). Leveraging on the world's leading advanced data optimization algorithms and the problem-solving capabilities of complex decision-making models, Cardinal Operations is committed to providing enterprise solutions for complex problems solving under enormous data environment, and to helping enterprises achieve significant changes in income and cost ends through data. Cardinal Operations was established in July 2016 and has obtained angel investment from Zhen Fund and Northern Light Venture Capital in August the same year. In July 2017, Cardinal Operations completed Series A financing led by Pagoda Investment. Mr. Luo holds a doctor degree from the business school of Stanford University and is the guest lecturer at Orange Bay University.
Xi Chen (陈曦)
Mr. Chen is the founder and CEO of Champzee (垂衣创始人&CEO). Champzee was established in 2015. As a fashion e-commerce platform, Champzee provides monthly styling recommendation services for men through 【professional stylist】+【data technology】. Based on customers' preferences, sizes, budget, and shopping frequency, Champzee delivers personalized fashion products to users. Users can try them at home, keep their likes and process payment online. The rest products will be returned free-of-charge. Champzee has high recommendation accuracy in the industry.
Chen Liu (刘郴)
Mr. Chen Liu is the founder of Linctex (凌笛数码创始人). Shanghai Linctex Digital Technology is a fashion technology enterprise integrating cutting-edge fashion digital technology and agile ODM supply chain. By providing digital-driven new retail solutions to apparel companies, Linctex is committed to improving and upgrading the industry efficiency and to achieving the interconnection between traditional apparel industry chain and digital stores. Linctex is incubated from a fashion company with over 20 years of operation in the fashion industry.
【Host】
Claire Shen, Head of Research, Luxe.Co
& Academic Director, Orange Bay University
---
01
How to Apply Technology to Fashion Industry
Claire Shen: First of all, please give us a brief introduction of your technology and its application in the fashion industry.
Hong Wu (photo below): Our technology is more intuitive, combining the new generation of products and artificial intelligence. We can ask a question to the projecting screen, "I want to know what this person is wearing". Our current technology can provide the brand directly. Through our cooperation with partners, we can provide consumers reference or the purchase link of the clothing they want to buy. We are in discussion with TMall and JD currently.
Nowadays more and more people pay attention to the clothing in TV, movies and entertainment programs. Some may even ask about the lipsticks and makeup. Honestly speaking, our technology has not been expanded to the makeup section, due to the visual environment. But our technology application is relatively mature, in terms of image clarity, information capture and background search capabilities, in apparel and accessories sections, which are attractive to many female customers. Currently we are in discussion with brands cooperating with the Chinese TV Show "Ode to Joy", in terms of content and business relationship. I believe our technology will be presented in contemporary TV shows very soon.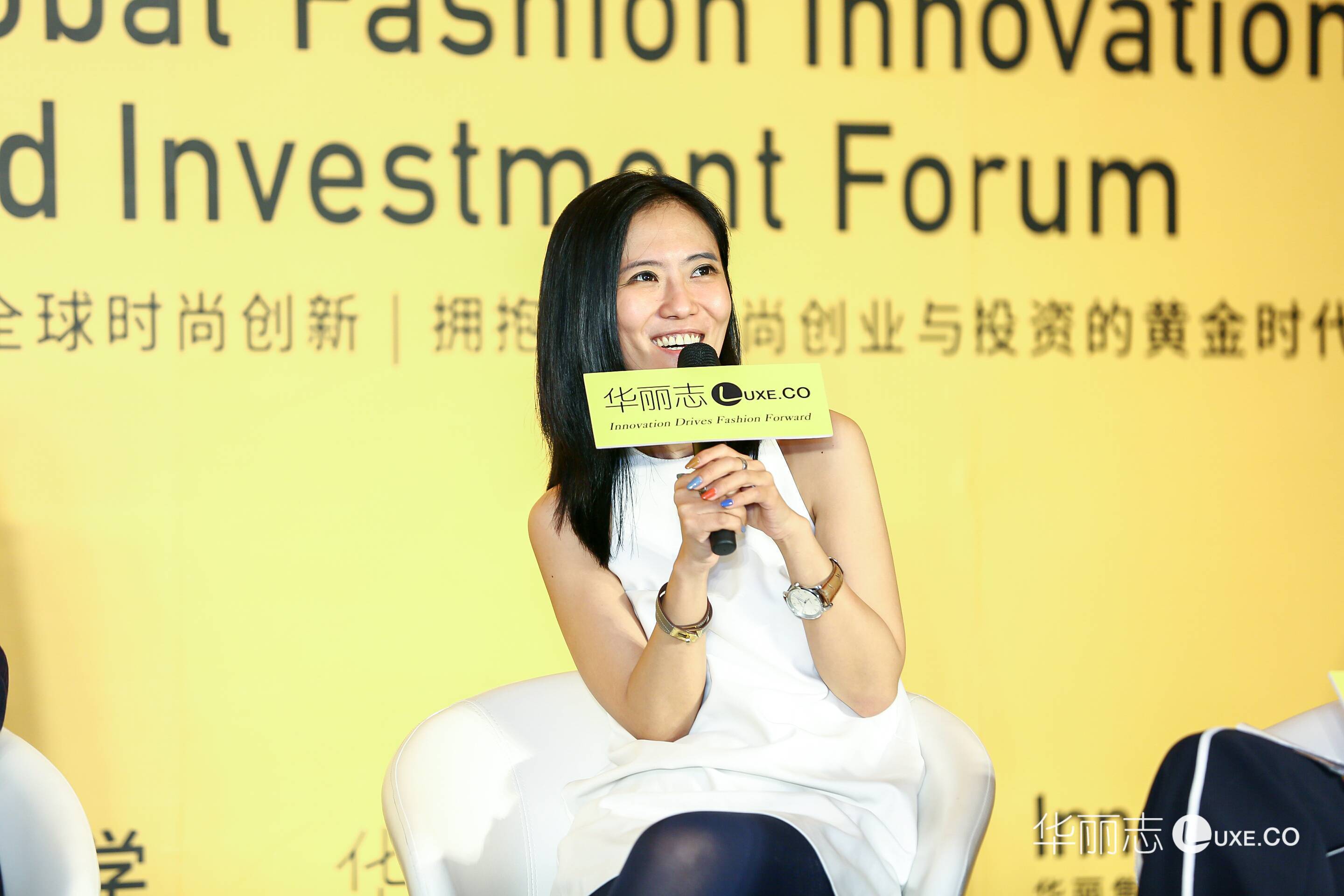 Xi Chen: After listening to XGIMI's introduction, I found that our users are the opposite. The users of XGIMI want to purchase after seeing a product that they are interested in. Our users are the opposite. They face the challenge of complex supply chain and multiple brands and styles. They do not know what is suitable for them. Our job is to understand users' needs from micro perspectives. Through organizing back-end quality supply chain, we build a bridge between brands and their consumers.
Most male customers do not want to spend time understanding different brands, different fabrics or where to buy. Our role is to turn customers' focus to commodity language, by leveraging on our understanding of their needs and products.
We have a business model of serving customers in a long-term. We have a 40-50% customer retention rate in two years, which is a pretty good number in e-commerce and retail. The reason for this high retention rate is that we respect all the small and detailed data that our customers tell us. We extract information, knowledge, and rules from the data.
Compared to customers finding clothing on their own, our model can help them accomplish this task more efficiently. Of course, this means that we have a lot of work to do behind the model. For example, we need to understand the meaning of different brands, sizes and fabrics for customers. This covers many detailed information. At the end, the problem that we need to solve is very simple, which is to help customers choose products.
Xiaoqu Luo (Photo below): We are mainly helping enterprises in sourcing products. Nowadays consumers demand the delivery speed. Three to five years ago, people thought that receiving their online purchase in 3-5 days was normal. However, now people are expecting to receive their purchase on the same day or the next day. This puts a lot of pressure on the supply chain. The core issue that we need to address is to shorten supply chain lead time and to speed up the process from production, transportation to delivery to customers.
Therefore, we need to solve five typical problems. The first one is warehousing, including distribution, shelving, SKU composition and so on. The second one is transportation, optimizing the transportation network of raw materials and finished goods. The third one is stock turnover, in order to reduce inventory to a reasonable level. The fourth is optimizing the location for retail stores. The last one is pricing, including adjusting pricing, promotion and promotion period and so on.
Our company was established in July 2016, mainly serving relatively heavy industries, such as logistics, retail, fast moving consumer goods (FMCG) and so on. We are working with relatively big FMCG brands, such as Unilever and Budweiser. We have not worked with fashion brands yet.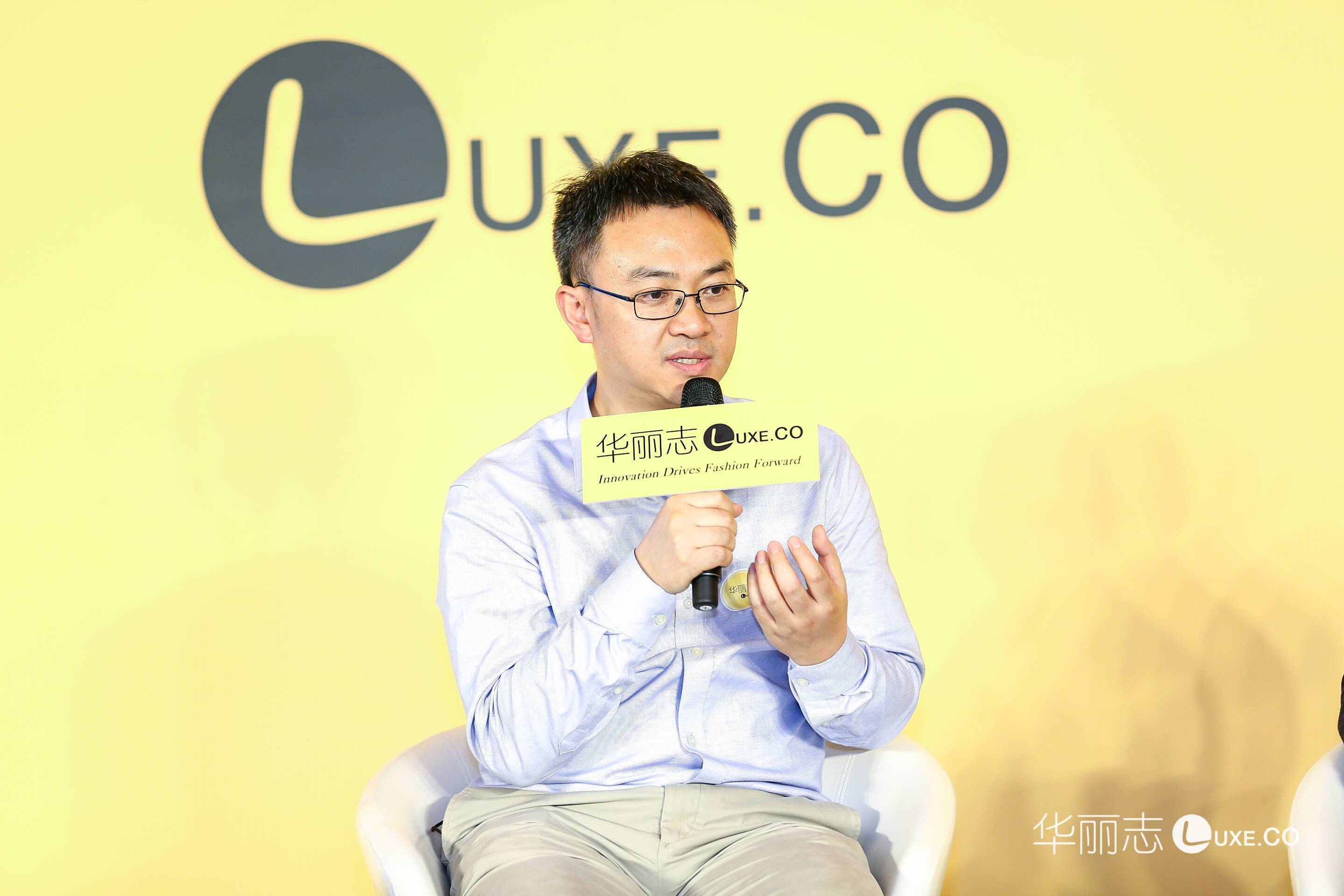 Chen Liu: I have worked in the apparel supply chain for more than 20 years. I felt that there had not been much changes in the apparel supply chain in the past 20 years. The application of new technology on apparel and supply chain is very limited. However, technology can be applied to fashion in many aspects. For example, AI recommendation can partly replace shopping assistants. Self-service purchase can replace shopping assistants and inefficient shelving stock.
New retail and new manufacturing are bound to be connected. The effective communication between retail and factories will improve the efficiency of orders and reduce inventory significantly, thereby helping enhancing the overall efficiency of the industry. Digitization can be applied to apparel. For example, clothing has patternmaking. We can apply simulation technology in patternmaking and fabrics to achieve a simulated visual display. The benefits are high transmission efficiency, low transmission cost, particularly low holding cost and almost zero cost to change fabrics and accessories. The current technology is not suitable for all fashion styles, but the application on basic styles is feasible.
We are working with many major brands in China, mostly listed companies. In the international market, we mainly work with brands on the B2B side. The performance on their efficiency improvement is quite significant.
The digitalization in the whole fashion industry chain is inevitable in the future. The key is where to start. We are working on how to digitalize the industry chain step by step, leading to end users and completing new retail and new manufacturing.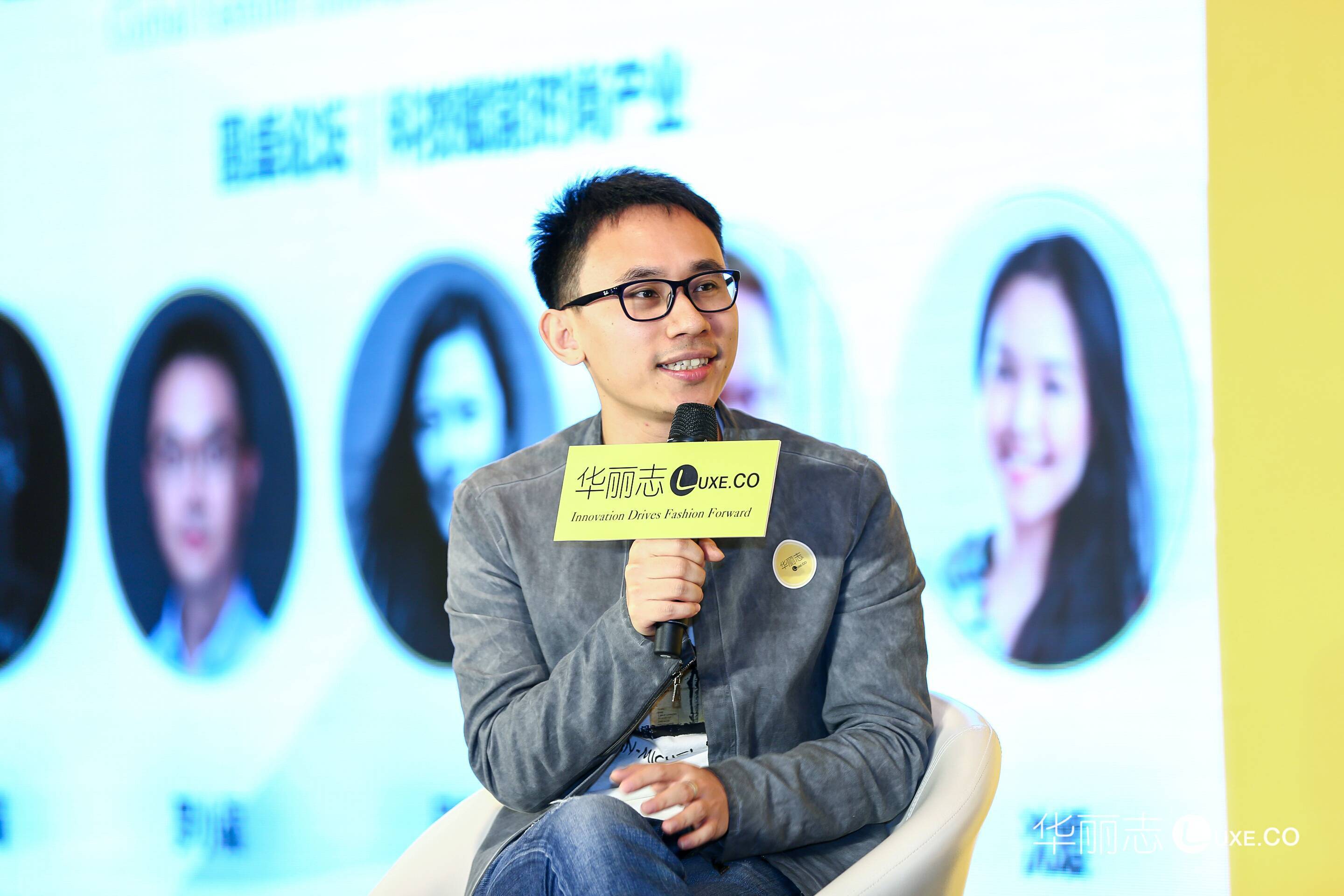 ---
02
Current Challenges of Connecting Technology and Fashion Industry
Claire Shen: Technology empowering fashion is not easy. What are the main obstacles and challenges in applying technology in the fashion industry?
Xi Chen (photo above): Our company is different from other companies since the beginning. I think companies should take good care of their data science teams. These teams should not be thrown questions from business sections. Instead, they should find their questions by themselves. Business sections usually raise ordinary questions, for example, making a table and so on.
In fact, data scientists themselves are pro-active people. They can often think from another angle that people would not have considered in the past. Then they use another method to solve the problem fundamentally. However, traditional enterprises will not allow such teams to grow. If companies really wish the data science team to use technology well, they should first give them a good environment first. Technology should not be defined as certain tools or set limits. Instead, they should be given more possibilities.
Xiaoqu Luo: When consumers look at the fashion industry, it is similar to looking at a flower. They cannot see the huge root underneath. Supply chain is the root of the fashion industry. How to handle supply chain is a traditional problem, but is the most critical part affecting the consumer experience.
There are a few changes in the consumer end in China in the past 5 to 10 years. Firstly, customers have higher demand for selection and require the diversity of products. Secondly, their requirement of timely delivery has increased. Thirdly, they demand value for money. The ideal consumption for consumers is to purchase quickly the product they prefer among many options with the cheapest price. These three demands put fatal pressure to companies. Firstly, more selection or SKU means lower production efficiency. Secondly, the faster the consumers get products, the greater the pressure on production companies. Thirdly, lower prices mean lower manufacturing cost, which increases production difficulty. Consumers raise high requirements for the entire fashion industry, that is, how to quickly respond to consumers' needs efficiently.
Chen Liu (photo below): The charm of the fashion industry is its non-standard products. This determines that the industry is difficult to apply some traditional techniques in manufacturing. We are dividing products into several categories. Then we find standards in non-standard products. Therefore, we need to find the 60-80% of the standard part and make the standardization. For example, a suit is a standard product. With different fabrics, suits become non-standard products. Therefore, we need to find the 60-80% of standard section, extract this standard part, process digitally, and add the fabric digitalization to the standard section. Ultimately, we can produce many non-standard products. What we need to work with supply chain is to make those non-standard products satisfying customers' needs. The supply china in China is very different and complicated. We have to spend a lot of time on this matter next.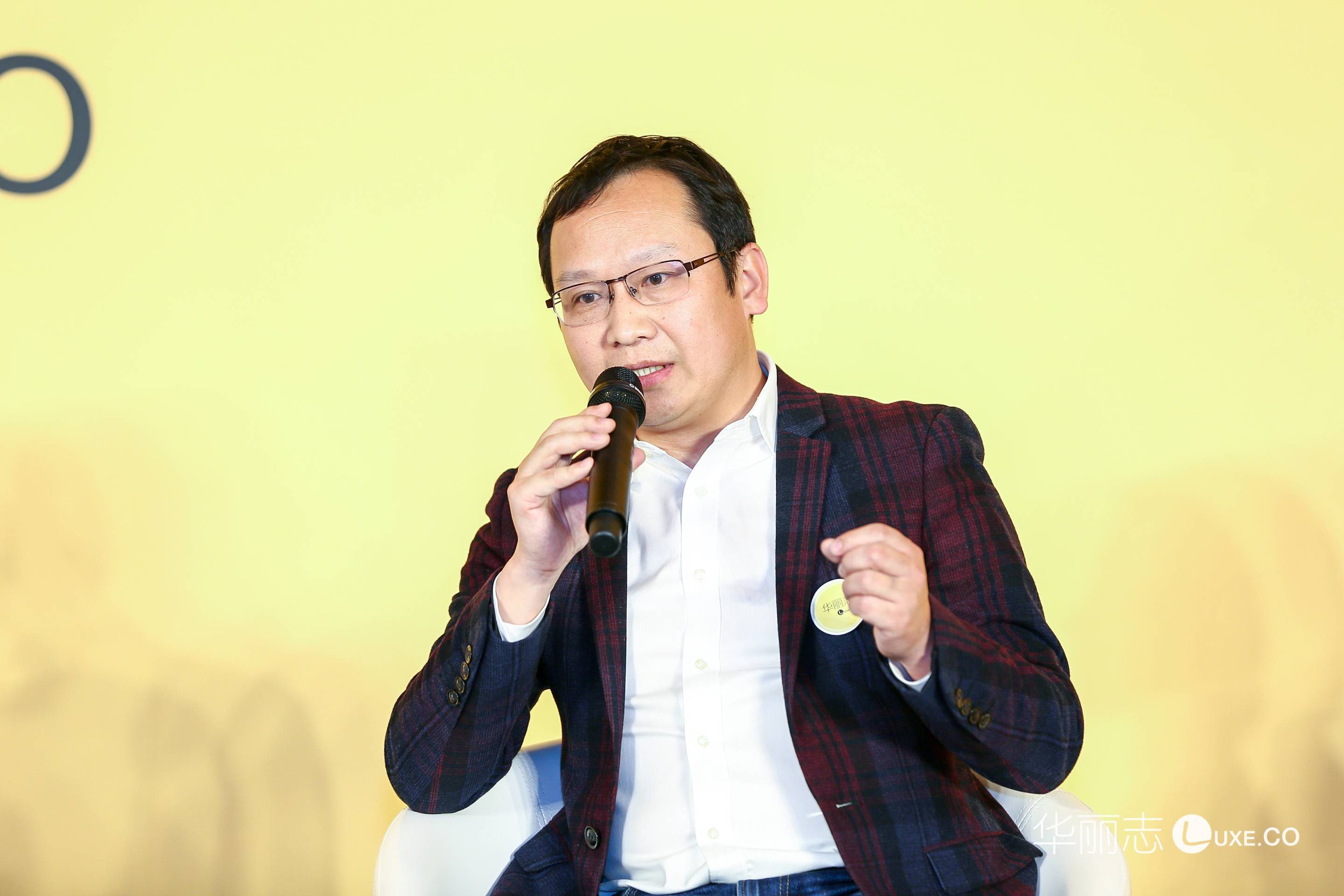 Hong Wu: There are many brands in the fashion market now. The whole industry has two main problems. One is to allocate 20-30% as marketing costs in various commercials. But the more famous the brand, the harder for them to evaluate the display performance or corresponding consumer feedback. The other problem is the increasing difficulty and cost in advertising.
One thing that we notice in the process of serving many fashion companies is that many fashion companies focus more on how to use technology to help consumers achieve faster purchases on different platforms. But the common phenomenon in the industry is that people would rather wait for other countries' brands or designers to be validated by the market, and then make an upgraded Chinese version in China. I used to think about the reason why there are no outstanding brands in the Chinese fashion industry. We hope that more and more fashion industry practitioners will be able to invest more in data science, rather than in the later stage of logistics and transportation.
| Chinese Reporter: Fang Wei
---
Marketing and Business Cooperation, please email to contact@hualizhi.com