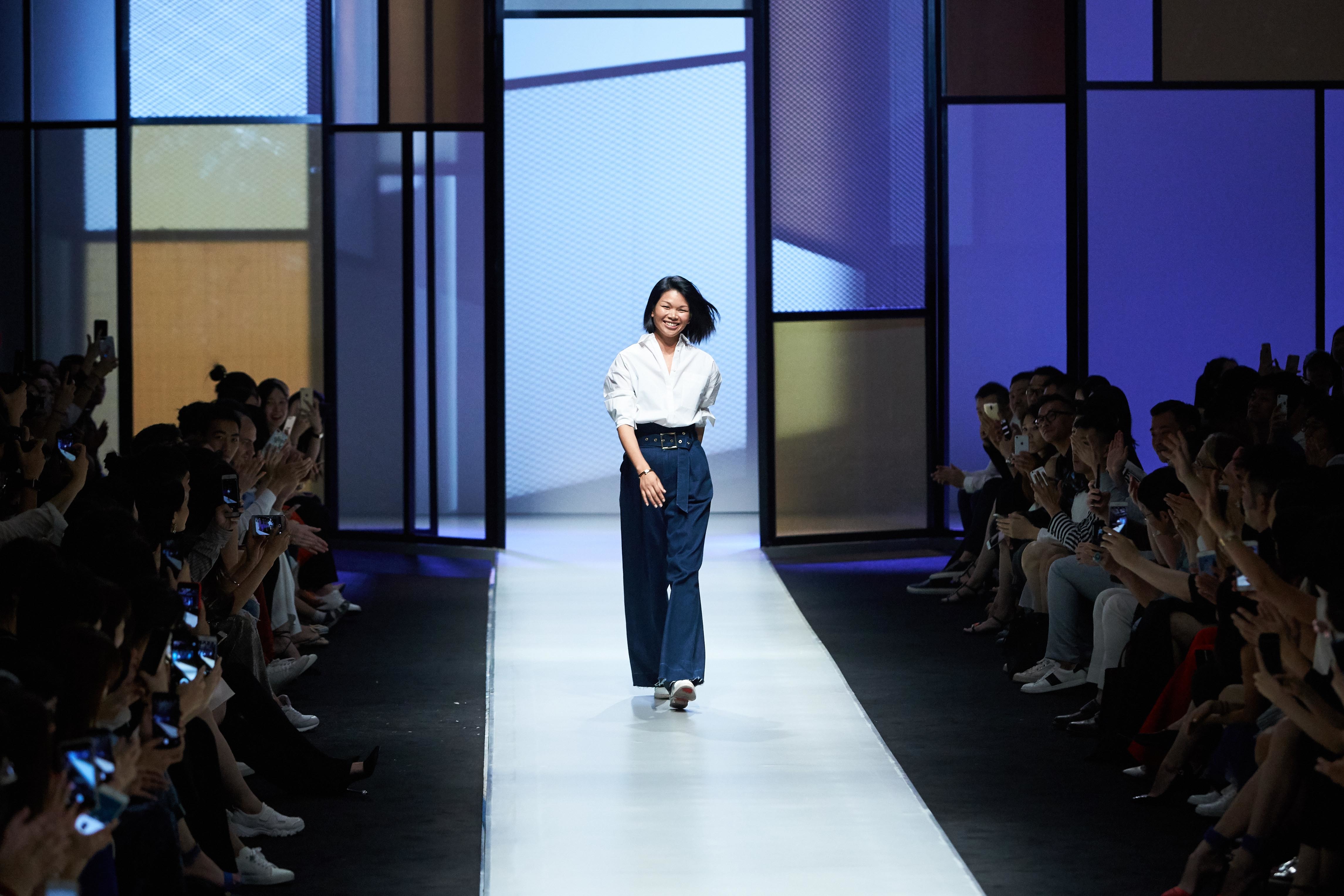 China emerging designers' commercial value has been elevated constantly. Their increasingly frequent cross-over collaboration demonstrates this tendency clearly. More and more major commercial resources are gathering around these designers. Among them, the nonprofit organization from Australia, The Woolmark Company is one of the most active players. The Woolmark Company has collaborated with international emerging designers for many years, providing new vitality to the long history fabric, wool, with endless inspiration.
Many companies, brands and organizations collaborate with emerging designers, in order to be "more fashionable". The Woolmark Company has made many successful attempts, and provided a reference model for the industry. The original brand Comme Moi created by Yan Lu, the international super model and fashion celebrity, released its AW2017/18 collection on August 24th in Beijing. This fashion show triggered extensive attention and discussion in the industry. It is not only because of Yan Lu and her brand, but also because the capsule collection applied "Cool Wool", the new wool fabric collaborated with The Woolmark Company.
"Cool Wool" is the global authority of wool, The Wool Mark Company's patented merino wool fabric collection produced in Australia.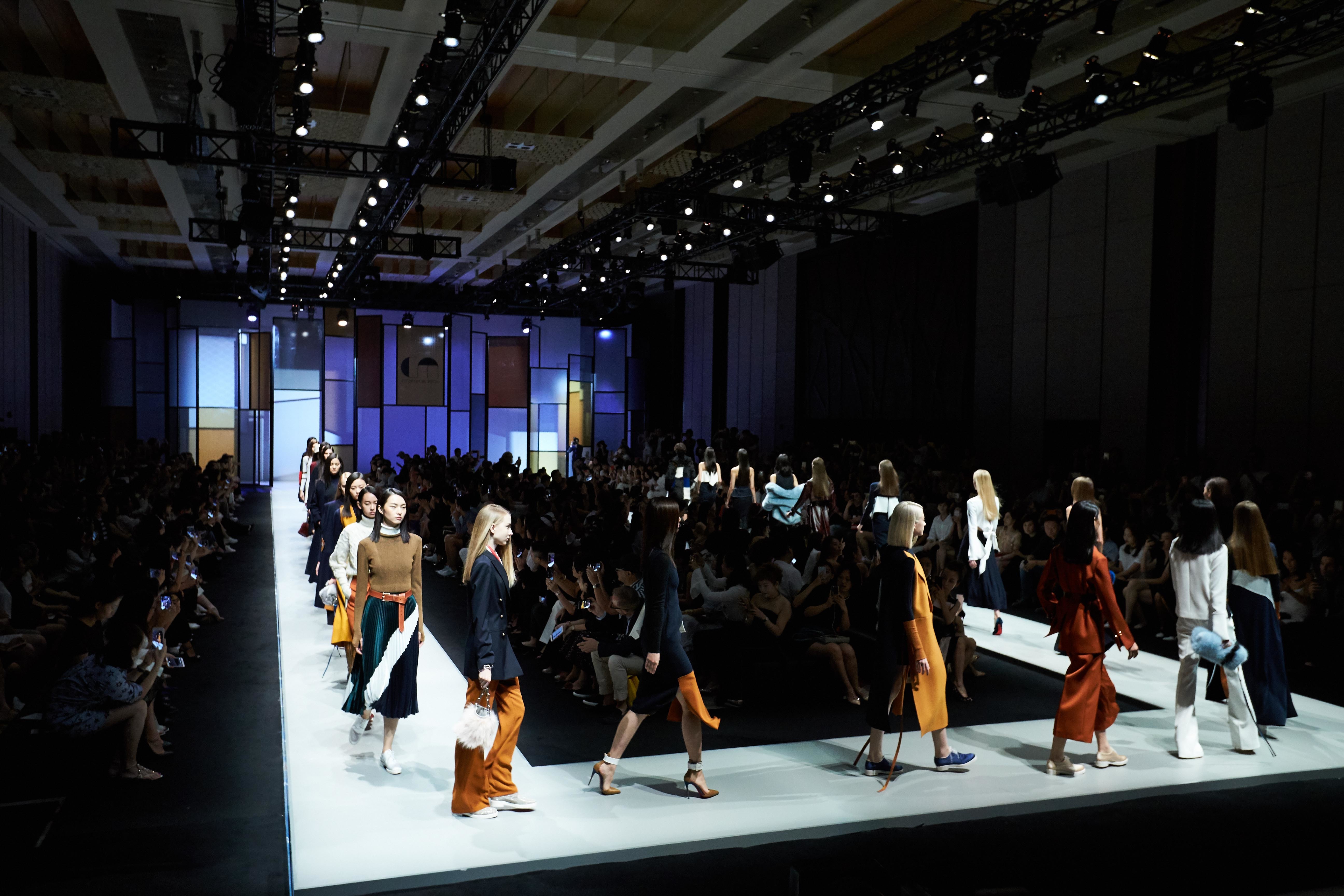 The Woolmark Company has collaborated with Yan Lu for numerous times since 2016. Yan Lu is the ambassador for promoting Australian Merino Wool in China. The two parties collaborated in last season and launched the "China Rouge" capsule collection. After the recent fashion show, Luxe.Co conducted exclusive interview with Yan Lu, the founder of Comme Moi, and Jie Ma, the General Manager, China & VP of Developing Markets Aisa, The Woolmark Company, to discover the stories behind the cross-over collaboration.
From Attraction, Selection, Encouragement, to Support and Collaboration
When Luxo.Co asked about the result of the collaboration, Yan Lu answered immediately that every collaboration is a win-win. Jie Ma from The Woolmark Company also expressed that they are satisfied with the result. He said that, "Our cooperation with the brand Comme Moi has achieved phased success. The Wookmark Company has collaborated not only with emerging designers and brands, but also with fashion retailers (i.e., Lane Crawford)."
Regarding to the question why they focus on emerging designers, Jie Ma stated that wool products target the relatively high-end clothing market. It is logical to collaborate with emerging designer brands and high-end fashion brands. After Jie Ma joined The Woolmark Company, he pushed this collaboration even further.
The Woolmark Company started connecting with emerging designers since 2008. With 60 years of history, "International Woolmark Prize" was re-initiated. In 2008, China emerging designer Hao Qiu participated and won the prize. Over the past five years, there are total 384 global emerging designer brands participated in the competition. The Woolmark Company aims to promote wool and the competition helped them accomplish their tasks to attract, select and encourage designers.
Yan Lu was a former jury judge for the competition. She said that the prize provided a great opportunity and platform, with both fabrics and the prize. Yan Lu recalled the speech of the CEO of Valentino at Parsons College. He said that the first step to build a brand was to find money. She agreed with that. The Woolmark Company invested in the prize and provided professional knowledge, fabric technology and marketing resources to support emerging designers through collaboration. Their collaboration with Yan Lu started with helping her find good fabric and connecting her with good fabric providers.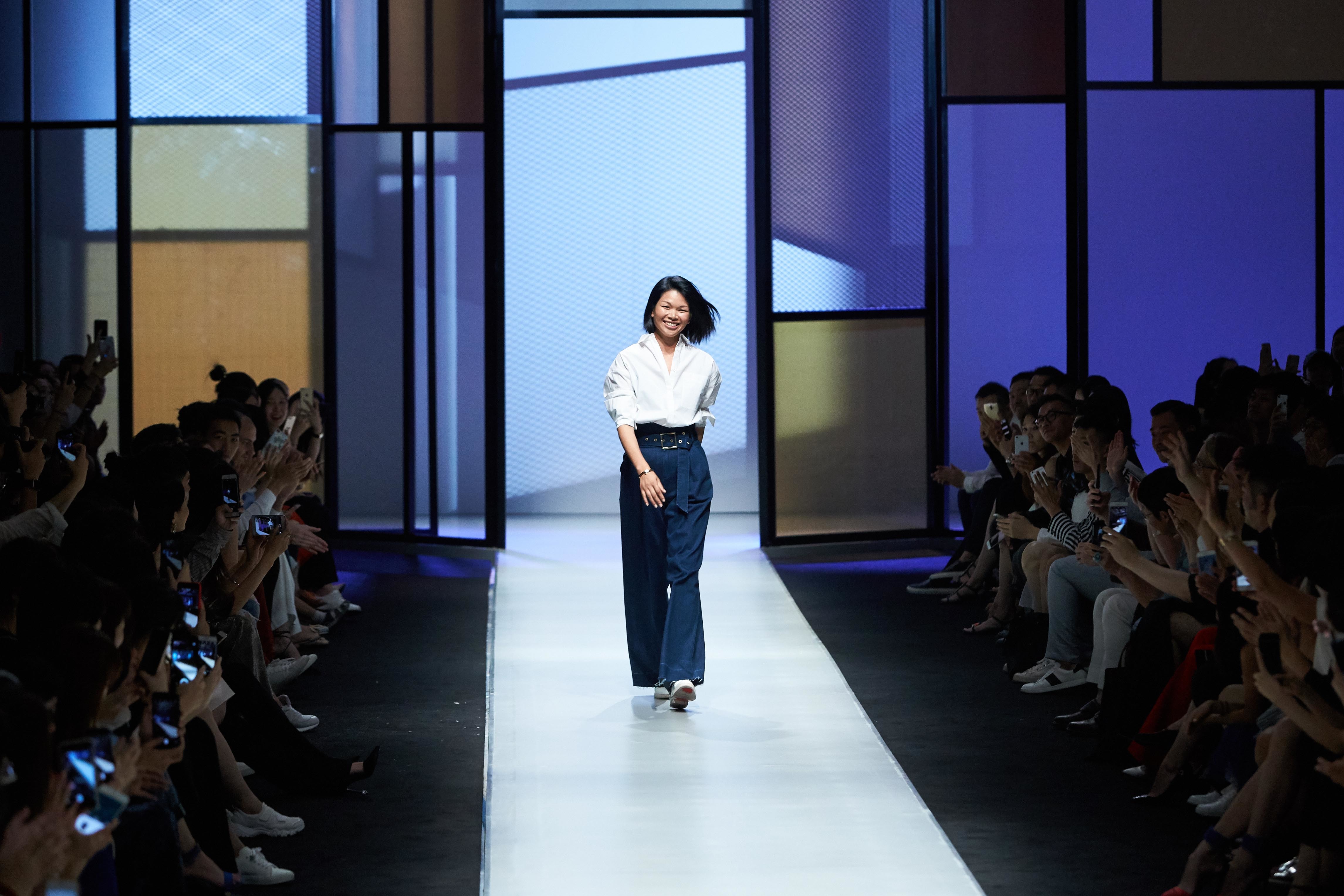 Luxo.Co:What other support The Woolmark Company provides for designers?
MA: We provide them trainings on the fundamentals of wool. Then we take them to visit good wool fabric factories to understand the manufacturing techniques. We published a book "The Wool Lab" on global trend forecast and fabric index. The book collected the information of more than 100 of the world's best fabric factories. 20% of them are from China. Designers and brands can see the latest trend of wool.
Education is a very important part of our work. For example, we plan to work with a Chinese textile design institute next year. The goal is to help the textile and apparel college students understand more practical application of wool, before they leave schools.
A Few Whys in Collaboration with Emerging Designers
Luxe.Co: Why do you choose to collaborate with China emerging designers? Why did The Woolmark Company choose Yan Lu? How will Yan Lu conduct the promotion of wool in the collaboration?
MA: I think it is related to the Chinese consumers' aesthetic mood seeking new changes and their clothing consumption needs. Compared to ten years ago, today's trend evolves and globalization is more and more obvious. The young generation need good fabric and design to meet their lifestyle. They have more personalized request, which cultivated China designers.
Lu: In addition to innovation, traditional fashion companies also need to consider sales figures and so on, due to their scale and business model. Emerging designers have less pressure on this. Their bold design meets the demand of fashion consumers nowadays. They stand out in the media and acquire more media support.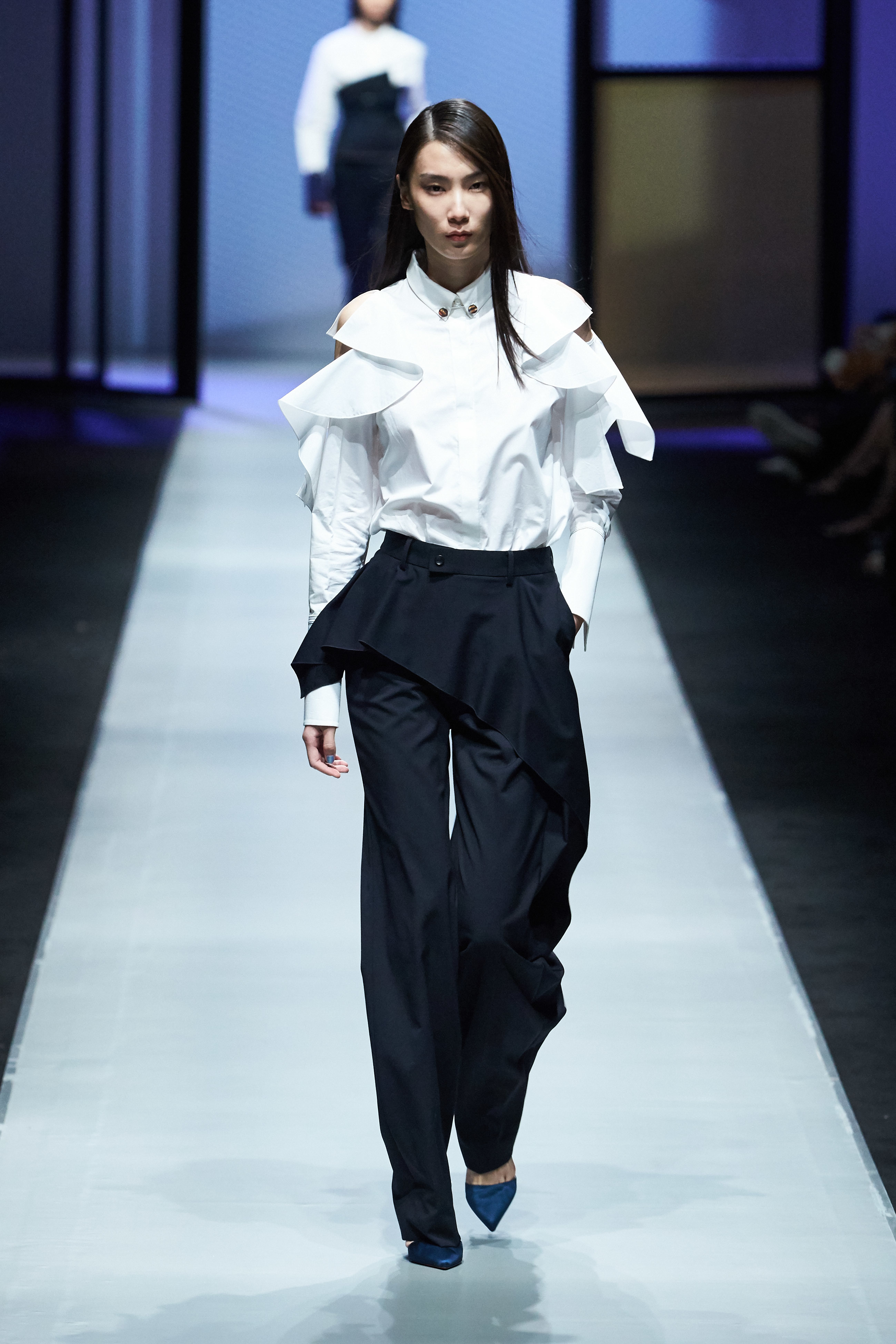 Luxe.Co: Why did The Woolmark Company choose to collaborate with Yan Lu among all emerging designers?
MA: Although The Woolmark Company is a nonprofit organization, we are responsible for our shareholders, that is, 50,000 herders in Australia. Therefore, we go through careful investigation and comprehensive consideration in terms of choosing designers.
When we first collaborated with Yan Lu, her brand Comme Moi had only established for two or three years. But the brand grows very quickly, and has a good business plan and great partners. Commercialization is an important benchmark for emerging designers. Without good business operation, the brand will not go further. Through multiple verification, we believe that Yan Lu's brand is one of the most noteworthy and fast growing China designer brands.
Of course, Yan Lu herself comes with privileges. Through her influence in her network and in the fashion industry, she promotes the concept of wool to her friends, partners and consumers imperceptibly. With the collaboration, Yan Lu acquires support in fabric technology and market promotion. It is a win-win situation undoubtedly.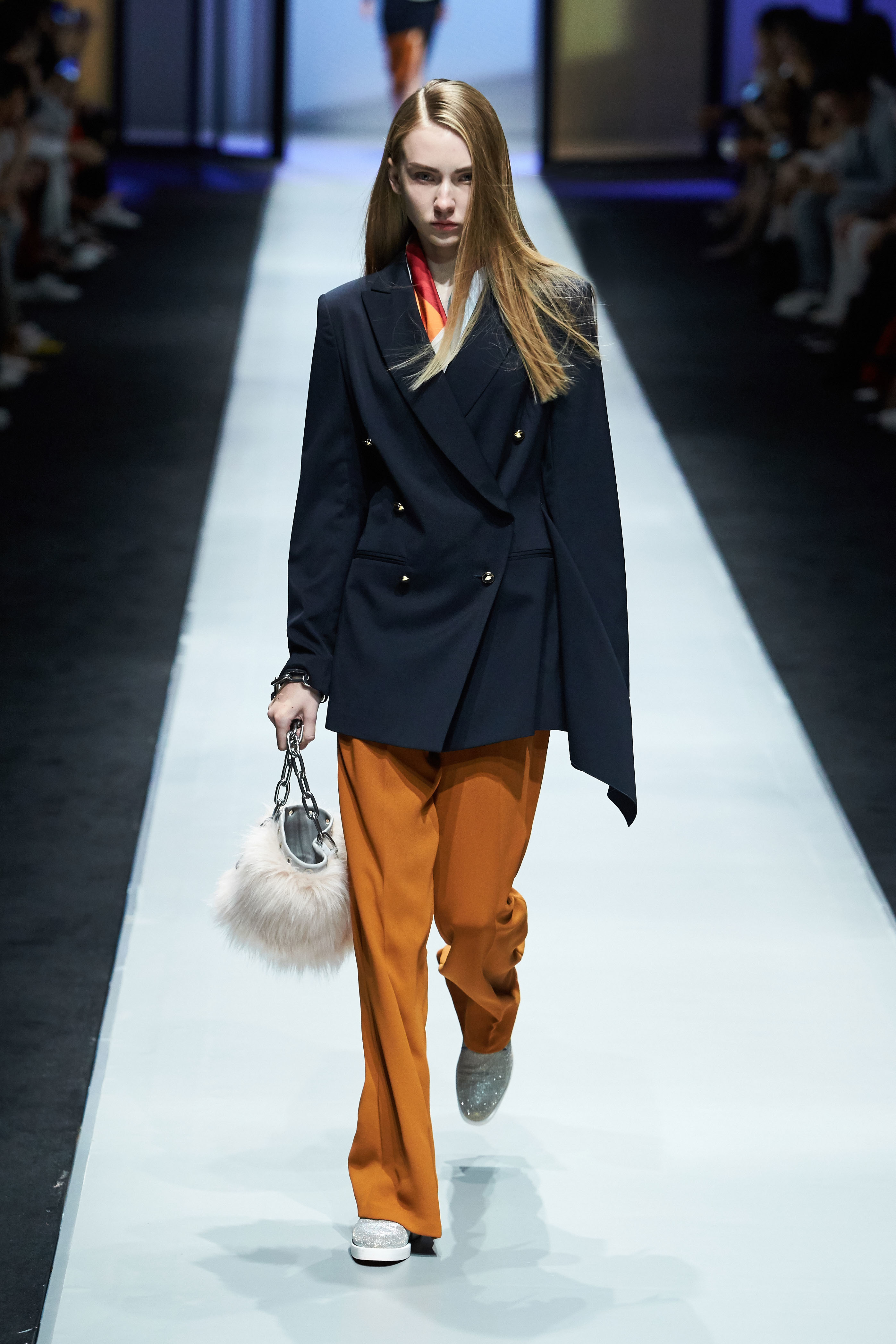 Comme Moi's AW 2017/18 collection applied the "Cool Wool" fabric. This is the most sophisticated, all-round high-end natural fiber, at least three times thinner than the diameter of the average human hair. Its extraordinary permeability and heat insulation are benefited from the tireless efforts that the Australian livestock industry have made in the past decade to improve the fineness and quality of wool.
Jie Matold us that "Cool Wool" is a very interesting concept. This fabric was developed as early as in the 1980s. But not until recently, this all-season clothing fabric was adapted due to people's extensive business and travel activities. "Cool Wool" is warm in cold weather and cool in hot weather. Its light and breathable characteristics are in line with consumers' frequent-travel lifestyle and meet their simple dress needs when travelling around the world. He cited the data from McKinsey, "More than 50% of Chinese consumers purchase luxury goods when travel". This demonstrates that high-end wool products have great business potential.
Luxe.Co: How to achieve the promotion for wool from this collaboration?
MA: Our collaboration with Comme Moi has reached the second season. Yan Lu becomes the ambassador for promoting Australian Merino Wool in China. This year "Cool Wool" products are the entry point for our collaboration with Comme Moi. We will showcase its characteristics in all-season wear and easy to care, meeting the needs of urban women in their frequent travel and different occasions.
Lu: The "Cool Wool" fabric that we applied in this capsule collection of Comme Moi changes the misunderstanding that wool is only for big and heavy sweater and coats. We made stiff-looking clothing out of this light and soft wool.
The young generation has limited knowledge of fabrics. Even professionals in the fashion industry know little about it. In this capsule collection, all products of Comme Moi carry a tag with the famous woolmark from The Woolmark Company. It is to deliver professional knowledge of wool to more consumers and to convey the concept of environmental protection, as well practical and lightweight dress style.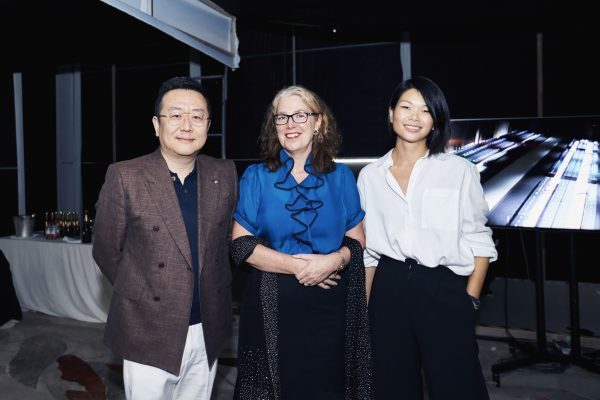 From left to right: Jie Ma, Executive VP for Greater China & Developing Markets Asia of The Woolmark Company; Ms. Jan Adams, Australian Ambassador to China; Yan Lu, founder of Comme Moi
China Emerging Designers' Global Influence
In addition to China, The Woolmark Company has also collaborated with numerous world renowned fashion designer brands including Vivienne Westwood, Alexander Wang, Diane Von Furstenberg, Paul Smith, Thom Browne and Raf Simons. They launched wool collections with both comfort and design elements, inspired by Merino Wool.
For the global influence of China emerging designers, Jie Ma and Yan Lu answered as follows.
MA: The world has become increasingly flat. The market positioning of China brands is not only for Chinese consumers, but also for consumers in the world. In this regard, China designers need to have an open mind. Through my communication with foreign media and buyers, I think China designers should be more confident and bold.
Lu: Our brand has many foreign customers. I think it is only a matter of time for China emerging designers to reach the whole word, not to mention that there are already many Chinese enterprises going overseas, such as JNBY and Mo & Co. It takes time for Chinese brands to be known by the world.
About The Woolmark Company
The Woolmark Company is a wholly owned subsidiary of Australian Wool Innovation, a nonprofit organization owned by 50,000 herders, dedicated to providing R&D and marketing services to the global supply of Australian wool. The Woolmark Company supports Merino Wool's innovative R & D and elevates its infinite potential.
The Woolmark is the world's most prestigious textile symbol. It is not only an assurance of high quality, but also a representation of the best quality and innovative design in the whole industrial chain from the pasture to the final garment.
丨 Image Source: THE WOOLMARK COMPANY
丨 Chinese Reporter: Jun Liu
丨 Editor: Elisa