'It has been a fast-moving year.' This is the sentence most frequently repeated by up-and-coming designer Fengchen Wang during her interview with Luxe.CO. In just one year, she has been offered many years' worth of opportunities, and Wang, a versatile, independent designer has seized everyone.
In July 2015, Wang was the stand-out artist at her graduation fashion show on the master's programme at the British Royal College of Art. Two months later, she was invited by VFiles to attend New York Fashion Week. Then, in October, Wang was invited to attend Shanghai Fashion Week, to showcase her 2016 spring and summer collection. In February 2016, Wang was nominated for the LVMH Prize for Young Fashion Designers. And in June, Wang released her 2017 spring and summer collection on the theme of 'MAN'. In the last year or so, Wang's brand, 'Feng Chen Wang', has received orders from over 20 top buyers' stores across the world.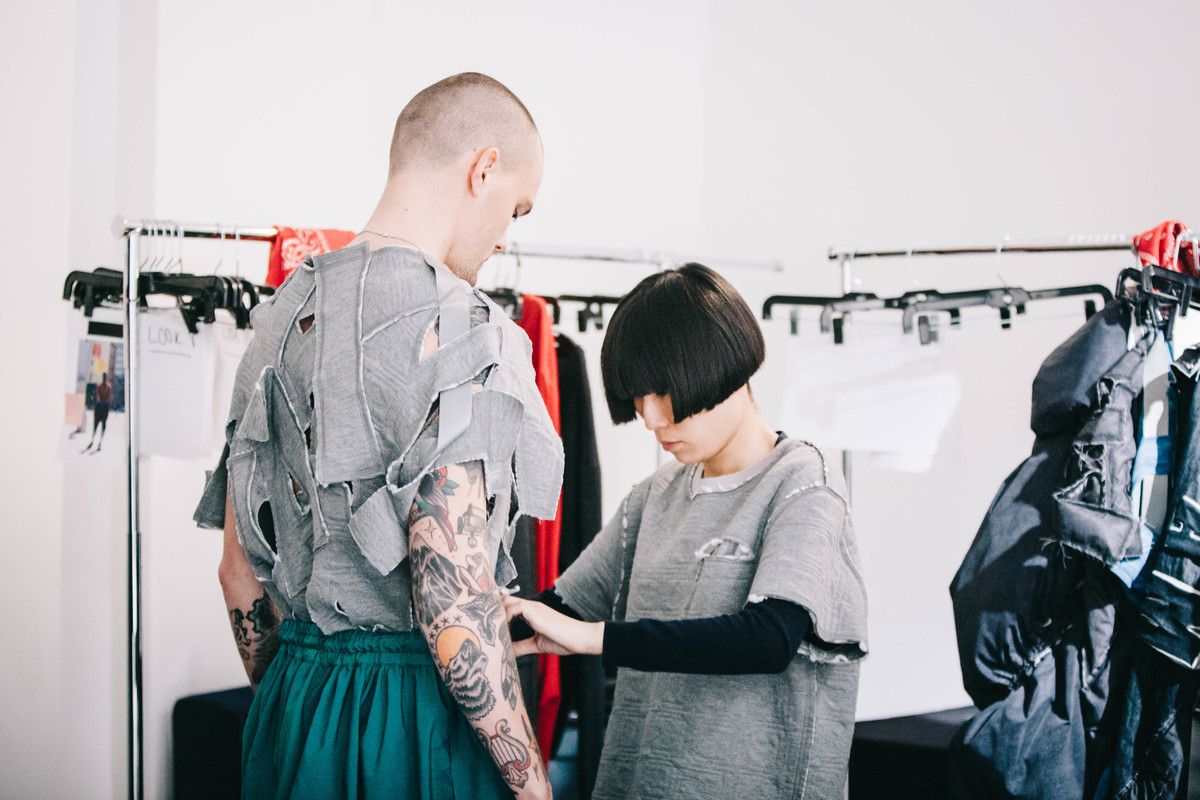 Fengchen Wang (Right)
During the few hours we spent with her, Wang frequently cheerfully recalled her childhood and teenage years and her artistic influences growing up. As an energetic primary school student she took three different extracurricular art courses. Though she describes herself as rebellious, her father didn't try to restrain her or criticise her choices. When she was filling in her university application form, her teacher told her to give up art because 'drawing is not a promising choice' – an idea which she furiously rejected. She was later accepted by the Beijing Institute of Fashion Technology and has gradually developed into an outstanding fashion designer.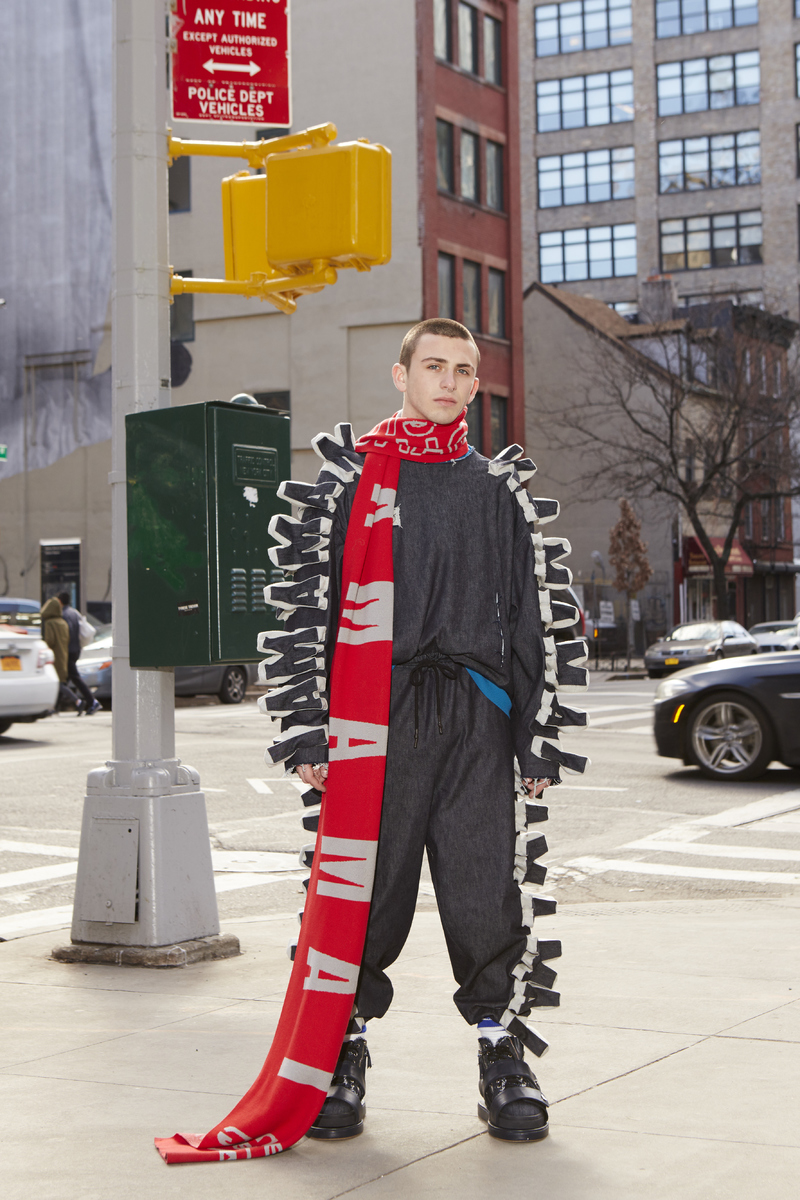 FENG CHEN WANG 2016AW
After university, Wang was accepted onto the menswear design programme at the Royal College of Art in the UK; she was the first Chinese student there in 11 years. Her graduation show drew wide acclaim from the media and critics, which led to Wang's invitation from VFiles to attend New York Fashion Week. As well as positive feedback about her efficient communication and effective work, she has received the support of the entire VFiles team, which has provided complimentary PR, marketing and sales help while also solving other issues for her.
'How should I decide on the prices for my clothes?!' This was one of Wang's initial questions after setting up her business. Pricing is a critical step for designers on their entry into the market. Wang was used to using expensive materials and complicated techniques in her designs because she had never considered selling them. With help from the sales manager at VFiles, she was able to set the right prices.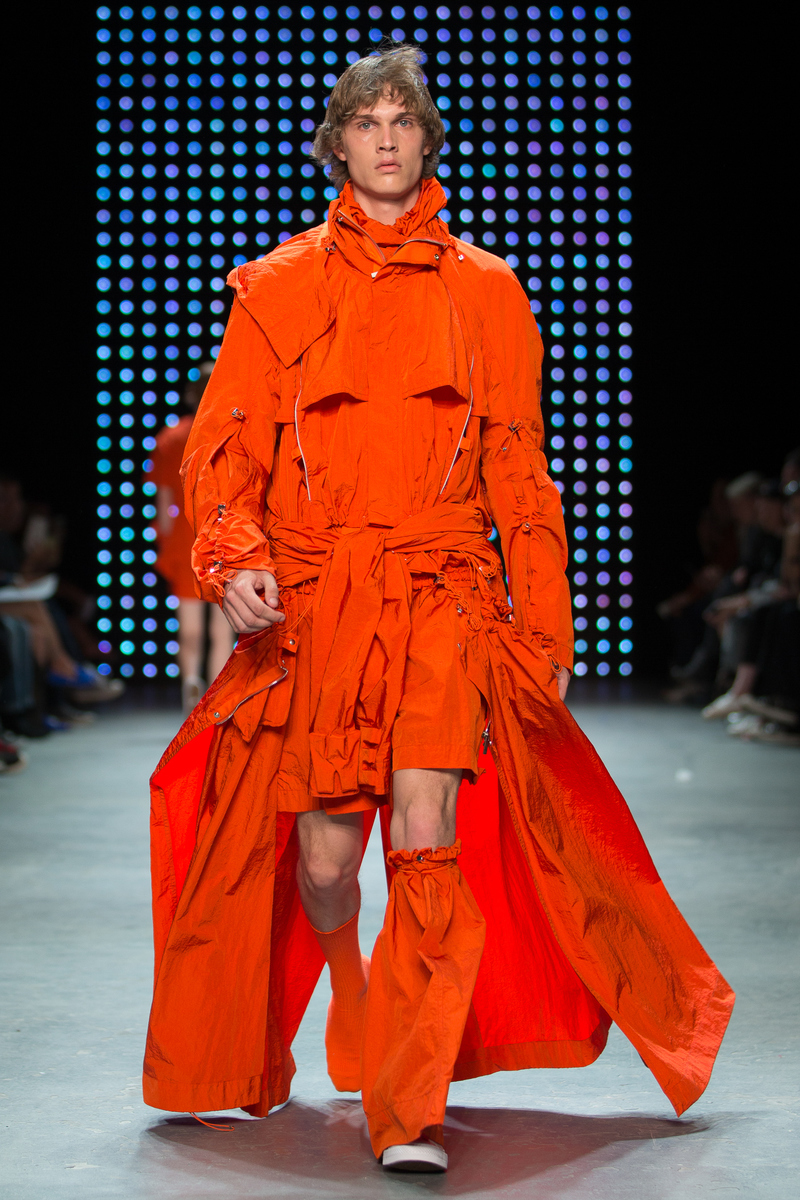 FENG CHEN WANG 2017SS
Besides pricing, sales are a critical link to the commercialisation of designer brands. Wang and her team were lucky enough to have help from VFiles, PR firms in New York and London, and other industry insiders, and have received orders from Lane Crawford, Harvey Nichols, GR8 and some 20 top buyers' stores across the globe.
MAN founder Lulu Kennedy has described Wang as being internationally minded and skilled at commercialisation. Faced with such praise, Wang simply carries on working on her various projects, which come from all angles. She once told the media, 'When I do a good job, everything that comes is a result of my hard work. Clear the desk and put my work on it, I'll catch up on everything else later.'
Wang's sister, photographer Xiaochen Wang has been her long-time business partner. Xiaochen told Luxe.CO that she has always believed in her sister. Xiaochen first began to shoot for her sister after Wang won a prize in her first year at university. When Wang was studying fashion, Xiaochen even helped her with other things. According to Xiaochen, 'We didn't plan for this to happen but we have had good luck through the journey and have never yet missed an opportunity'.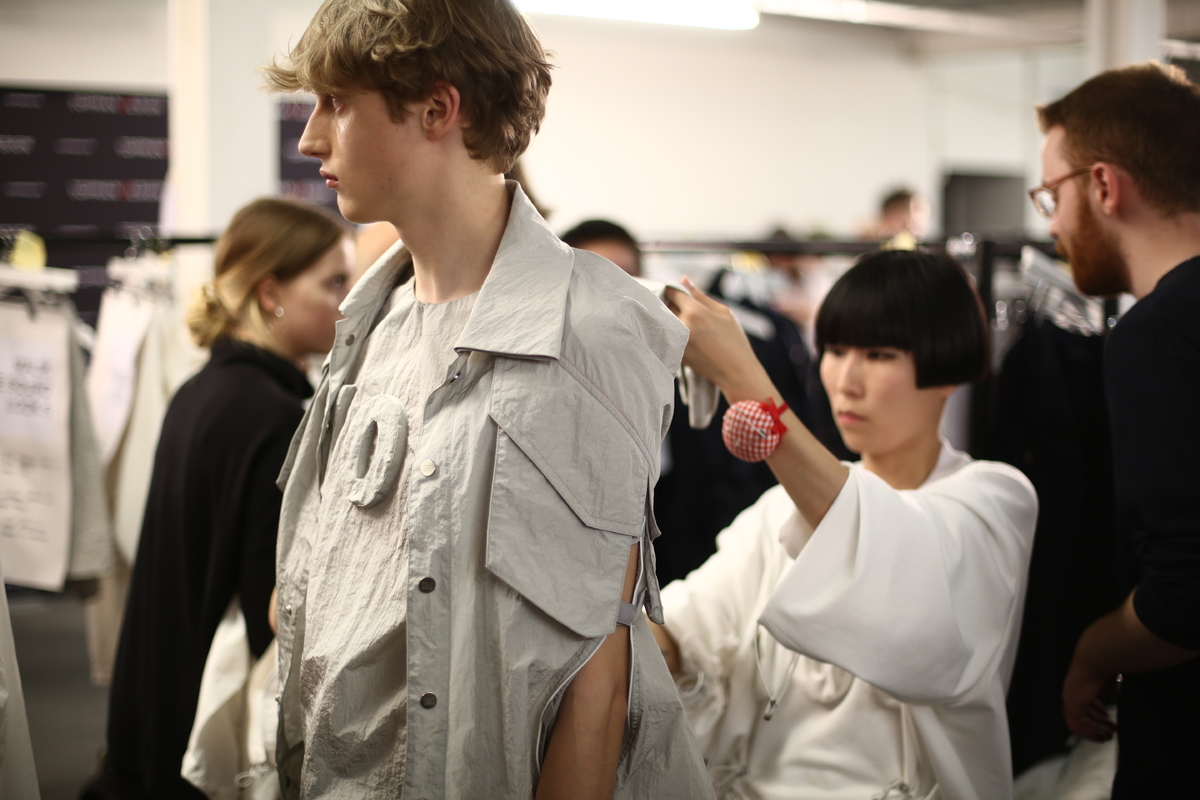 Wang's brand, 'Feng Chen Wang', focuses on combining innovation and wearability. 'The best-selling items have proven to be the most innovative designs that remain wearable. Of course, our runway designs sell well too, because they are easily identifiable as signature Feng Chen Wang pieces!' Wang confidently explains. Though she designs for men, there are many women among her clients. Wang says that this has made her realise the importance of self-expression in design and she values every individual's true, personal style.
Many independent designers have expressed their lack of interest in tasks other than design, but Wang seems to be an exception. Although she looks small, the passion she exudes for her work gives her a much greater presence, and she is also willing to accept the challenges of the various roles of an independent designer. While she was still studying, she and her sister started contacting clothing factories and gradually selected several partners, including Chenfeng Group, one of the 'top 100 apparel export companies' in China. This allows Wang and her sister to fulfil the increasing number of orders with ease.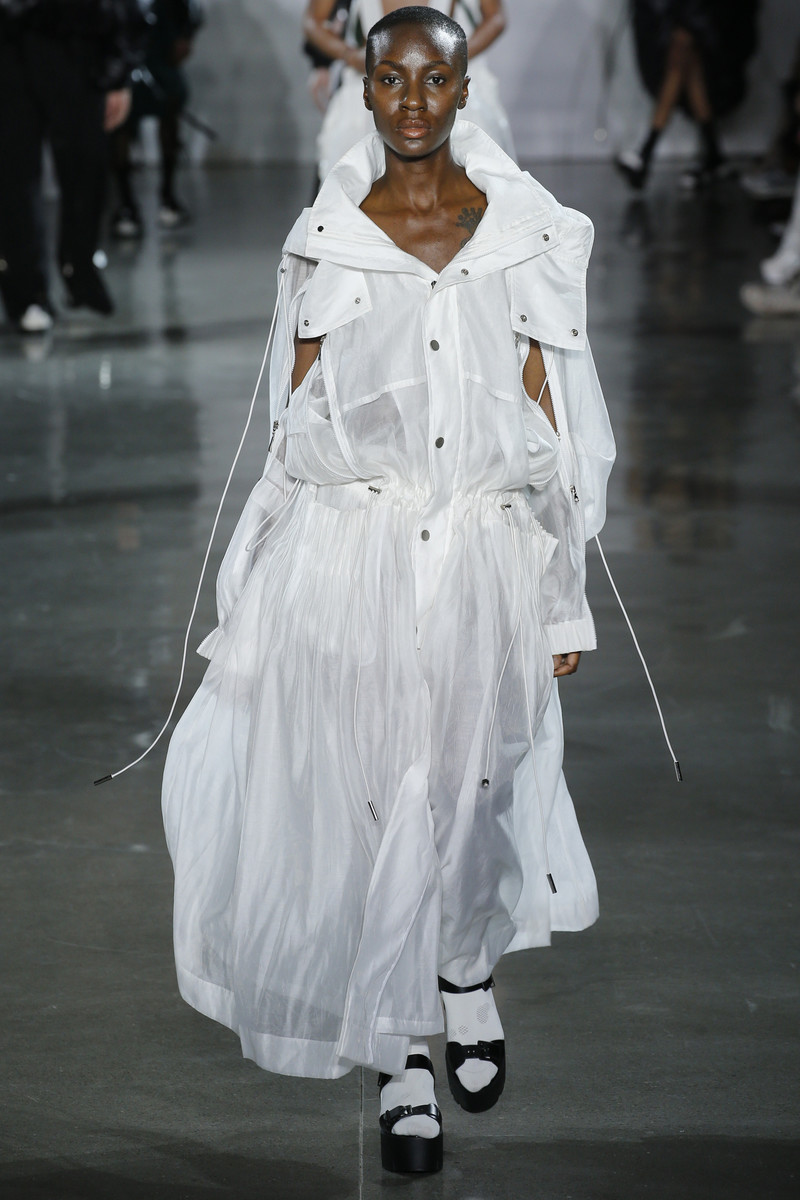 FENG CHEN WANG 2016SS
Wang has also put a lot of effort into branding and has devoted her energies to interact with consumers. Not long ago, she prepared matching custom-designed jackets for NBA star Russell Westbrook and his wife and presented them to the couple during their visit to China. Posts about these special gifts went viral on (the Chinese social media site) Weibo, thus building brand awareness of Feng Chen Wang among Chinese basketball fans.
I have come to the realisation that I want to build a successful designer brand!' Wang tells us. The brand's strategy has been on her mind lately whenever she's had some free time. As an up-and-coming Chinese designer, Wang's growth has been rapid. Her talent and diligence have certainly equipped her to adapt in this fast-moving age.