During Qixi Festival, traditional Chinese Valentine's Day, many jewelry brands try their best to promote the theme of "romance". However, CHAUMET, LVMH's oldest jewellery brand, has broken the traditional formula of "Valentine's Day marketing".
From July 17 to August 18, CHAUMET's online, limited time boutique store was unveiled. This is CHAUMET's second attempt at a WeChat online pop-up store, and the first time that CHAUMET's 3 collections of Josephine, Liens and Jardins have been sold online together.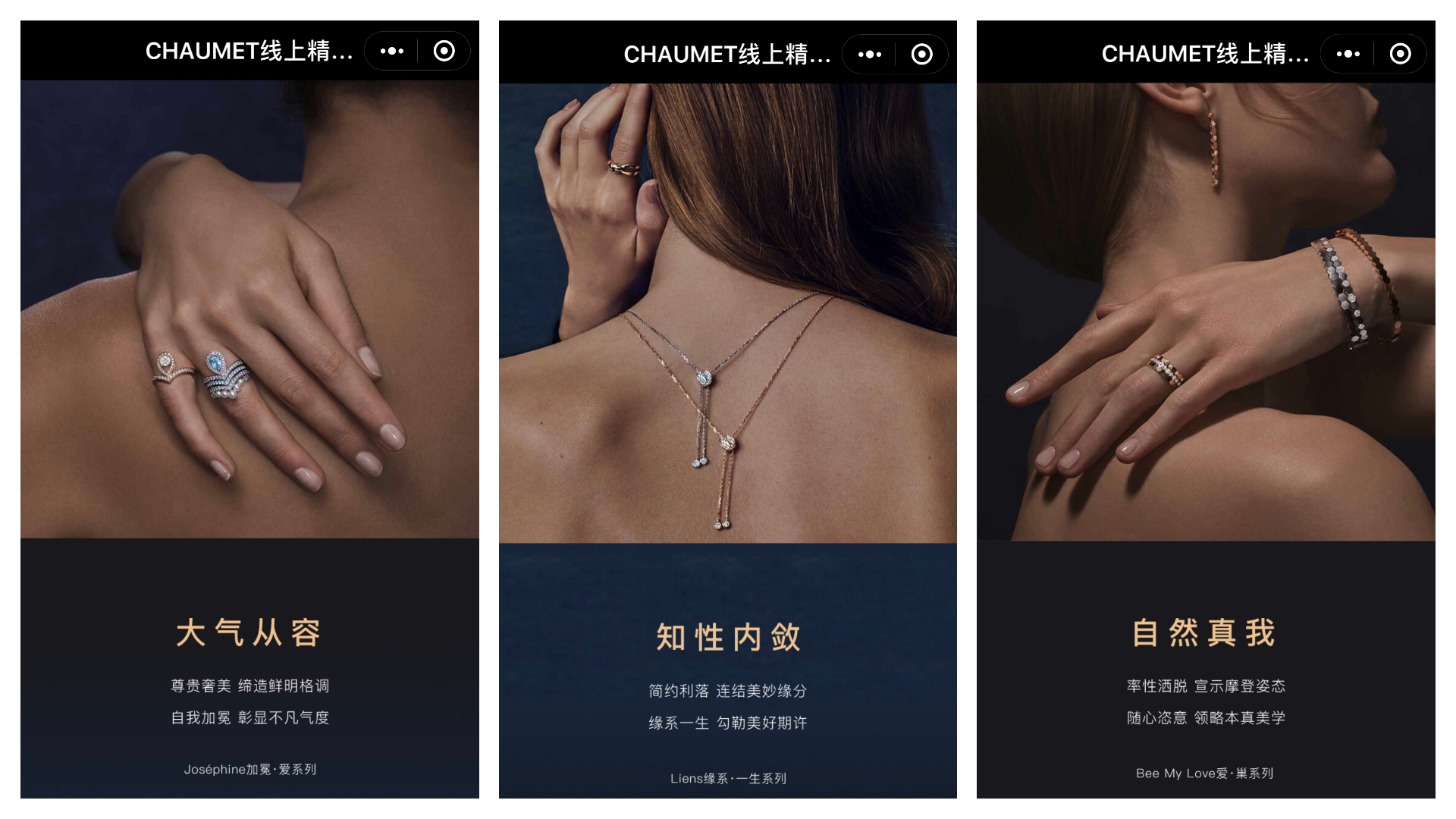 CHAUMET's refreshing digital marketing campaign makes us think about what "non-digital" is, from the spiritual and consciousness level…
When the focus of the industry is on "innovative online campaigns", or "innovation based on technology", why does CHAUMET remain attached to developing its brand based on women's spirit and consciousness?
How does one use art and philosophy to present the spiritual power of luxury, based on both material but and meaning, and most accurately express the core spiritual power of luxury brands?
The innovation regression towards "back to basics": strengthening the spiritual core of luxury brands
Industry surveys now show that the top priority for luxury brands in the China market is to win over the younger generation. The key to gaining favor, of course, is not only knowing what they like and what they pay attention to, but more importantly, to deeply understand them at a spiritual level and know "what kind of self they would like to become".
The social roles and ideologies of the new generation of Chinese women have changed. They are materially independent, pay more attention to their inner selves, display more spirit, and hold more diverse dimensions that determine the value and happiness of women. 
Combining "spirit" with "matter"
At the beginning of this year, CHUAMET launched a Pop-Up Store for the first time, centred around the "Liens • lifetime series" collection, spending around 10,000 RMB to build an online connection with the younger generation. With its first sale, CHUAMET received very positive feedback from the market, with all products selling out within 3 days.
This Chinese Valentine's day, CHAUMET's online boutique store will boast CHAUMET's three major collections. Compared with the products from last pop-up store, this instance has more variety, including necklaces, rings, bracelets and ear studs. The price range is also much more broader, ranging from 7,000 RMB to 60,000 RMB, so as to better meet the different needs of different consumers.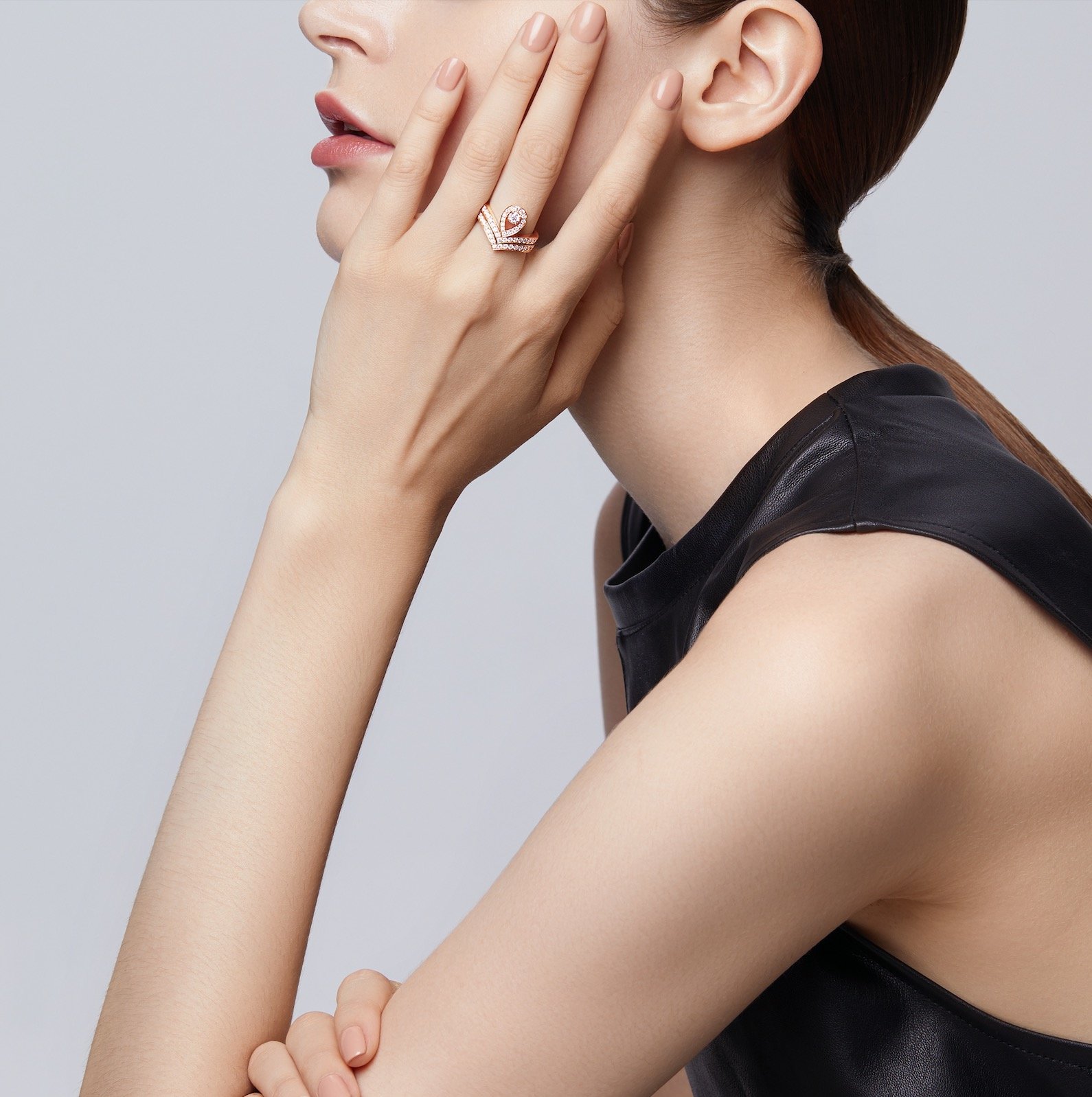 From a business point of view, such progression shows that CHUAMET sees the potential of the online sales market of luxury goods in China, and the purchasing power of the younger generation. But more importantly, CHAUMET wanted to use a more comprehensive selection to show the charm, and explain the core spirit of the brand.
Combining "idea" with "form"
CHAUMET's innovation in digital marketing in recent years not only showcases innovation in form and technology, but also demonstrates the power of brand spirit.
In early November 2018, CHAUMET launched the "Jewelry Matching Experience" on WeChat, consumers can choose the scene and nail color to match jewelry. Launched in early 2019, the pop-up store "Liens • lifetime series limited-edition store",  CHAUMET specially provided fans of CHAUMET brand friend Lay Zhang with the "fan special edition" mini-program and 107 fan limited-edition products.
This Chinese Valentine's day, CHAUMET's online boutique store on WeChat specially launched the function of "online hand size measurement and virtual try on". Using a 360 review of detailed measurements of the front and side of fingers, it can recommend the suitable ring size for consumers, and provide the virtual try-on products — making the process both fun and helping meet the needs of online purchase.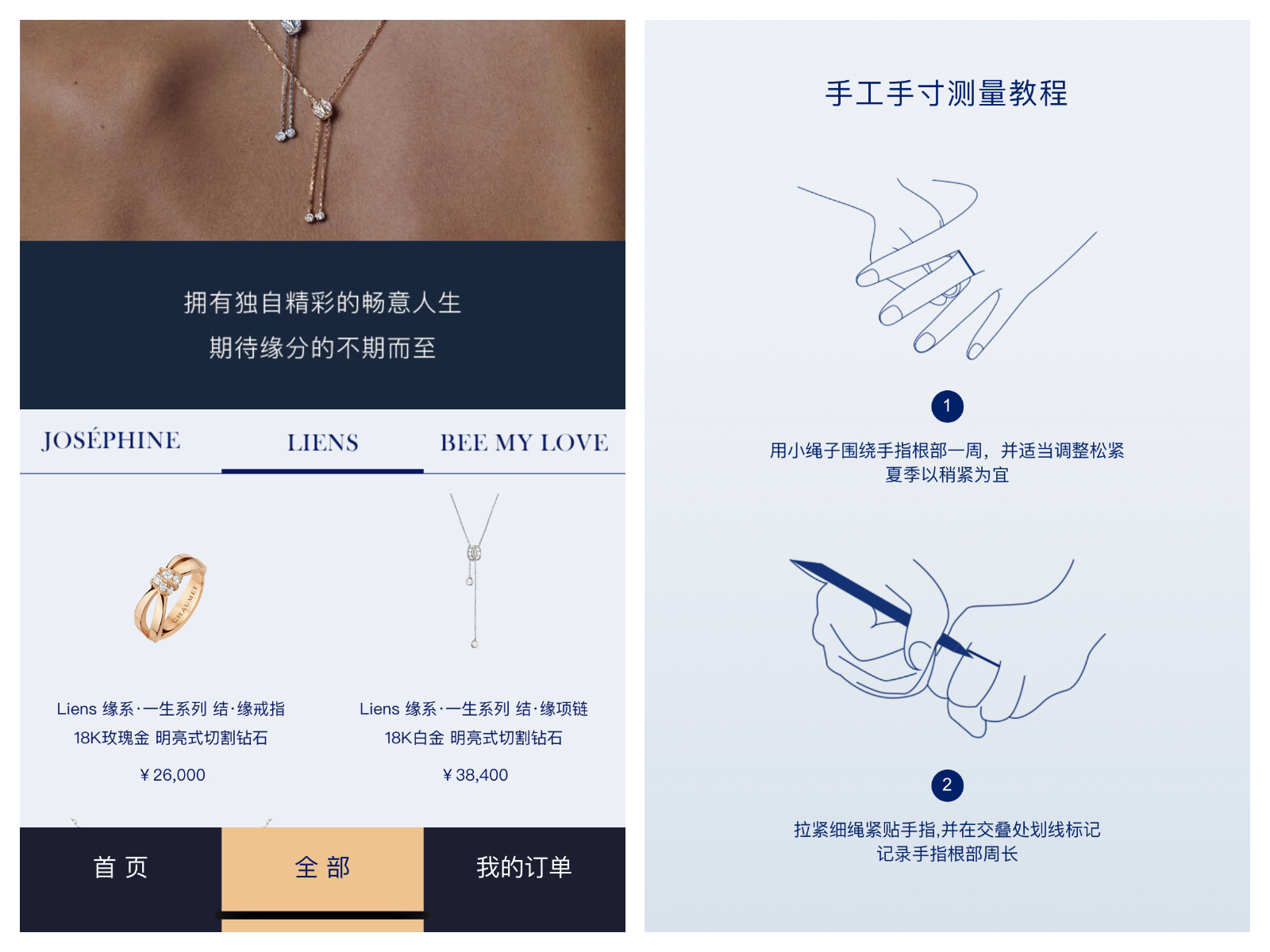 CHAUMET continues to innovate with different ways of expression in the China market in order to show the brand's "core spiritual strength".
As Jean-Marc Mansvelt, CHAUMET's Global CEO, said in an exclusive interview with the Luxe.co: "Our goal is to continue to make customers dream of CHAUMET, create surprises for them, and build emotional links."