"China is one of our most important markets. Chinese luxury consumers don't blindly pursue brands, they want to know the story behind the brand. At Tiffany, it is our top priority to invest more in the China market." said Alessandro Bogliolo, CEO of the world's leading jewelry and watch brand, Tiffany & Co. (hereinafter referred to as Tiffany).

Image above: Alessandro Bogliolo, CEO of Tiffany & Co. 
In September this year, Tiffany will unveil its first ever two-month-long brand exhibition in Shanghai, presenting an immersive experience to a new generation of consumers, launching a "cultural dialogue" with them.
The timing of Tiffany's exhibition is worth taking note of. China, which is regarded as a must-win market in the luxury industry, has an increasing number of luxury brands that are exhibiting here to build new channels to communicate with consumers — and among these brands, Tiffany is not new. In addition, more luxury brands which specialize in ready-to-wear and leather goods are now starting to enter the high-end jewelry market, and may become new, strong competitors of Tiffany.
Why would Tiffany chose this time to open the exhibition? Is it too late or just at the right time? How can luxury brands more effectively tell the story of their brands to Chinese millennials who increasingly seek self-expression? How will Tiffany invest further into the China market after the exhibition?
On July 12, Luxe.co conducted an exclusive interview with Mr. Alessandro Bogliolo in Hong Kong, China to discuss these issues above.
 Tiffany's first-ever retrospective exhibition in history in China 
"Cultural interaction can really impress consumers"
The "Tiffany & Co, Vision & Virtuosity" Exhibition will open in Shanghai Fosun Art Center on September 23. This exhibition will present most Tiffany's important milestones in the brand history through a series of innovative installation designs. The exhibition, which runs until November 10, will feature more than 300 pieces of jewelry and treasures from its archives in New York.
The new generation of Chinese consumers have not yet been exposed to luxury brands for a long time, and their knowledge of brand history and culture is still limited, leaving plenty of room for brands to explore. However, when consumers are bombarded by all kinds of fragmented information, luxury brands need to find ways to transmit brand history, spirit and core values to consumers in a modern, concise and powerful way.
However, for luxury brands to tell a good story in China does not mean longer simply using such methods as "choosing the right communication channels and integrating into the local market context". These brands need to deeply understand consumer mindset to truly attract the new generation.
In Alessandro Bogliolo's view, China's millennials aren't simply looking for a brand, they want to know "why the brand is famous, why this brand is a market leader, and where this brand comes from." Based on a deep understanding of consumers, Tiffany decided to convey the core value of the brand to a wider range of Chinese consumers through an exhibition — a narrative and form that combines both scientific popularization and interactive functions. From this perspective, Tiffany's exhibition is not just a one-way experience, but a two-sided communication.
Alessandro Bogliolo told Luxe.co that the exhibition is expected to tour more cities in China and overseas in the future.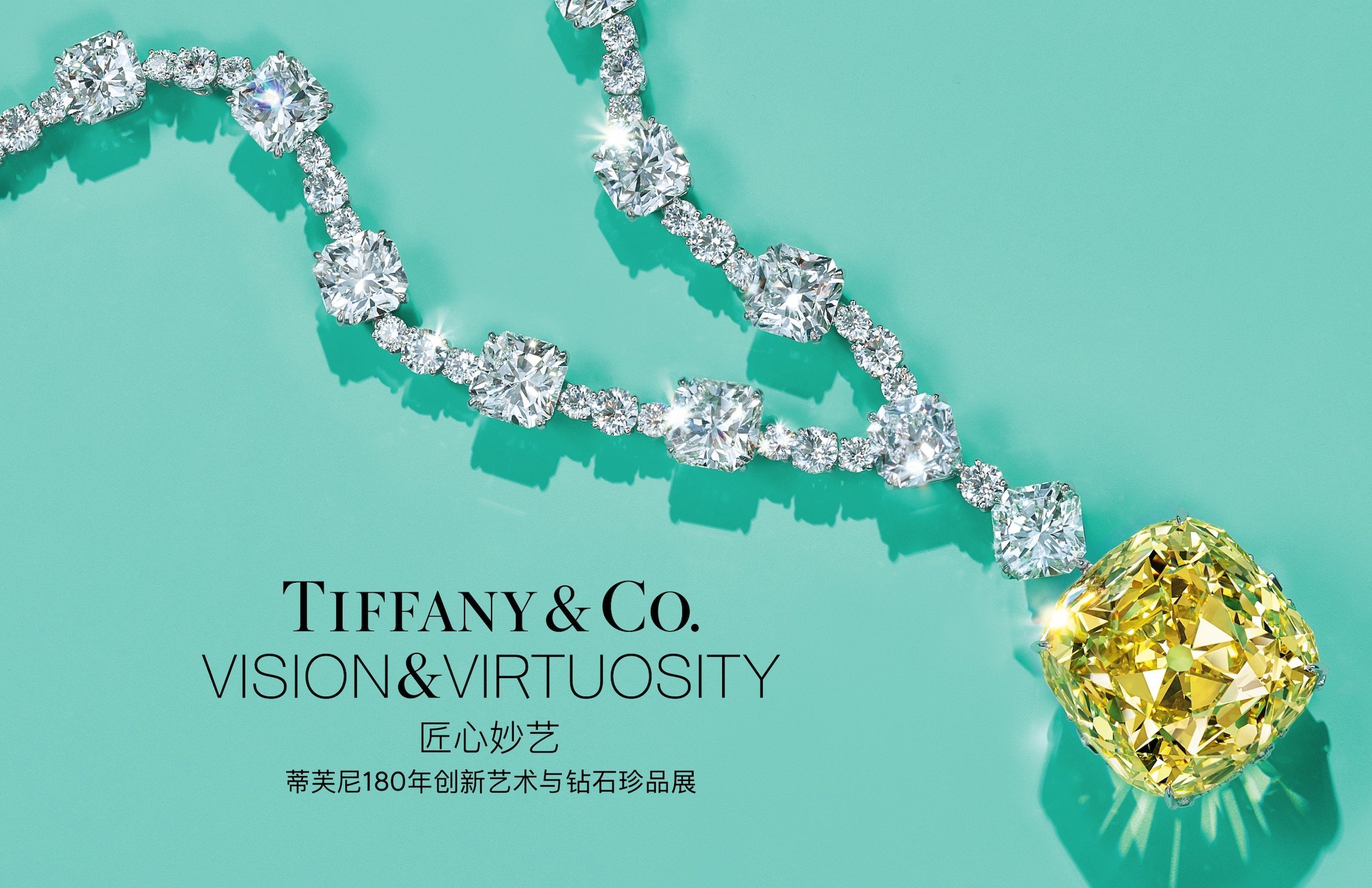 Luxe.co: What kind of brand image and information does Tiffany hope to convey to Chinese consumers through this exhibition?
Alessandro Bogliolo: Tiffany has a professional and extensive archive of all drawings, designs and materials from the company over 182 years, in addition to its jewelry products. The exhibition will share with consumers the history of Tiffany jewelry and the jewelry making process, to explain why in the mid 19th century, founder Charles Lewis Tiffany was called "the king of diamonds", and to show the consumers the value behind the brand.
Luxe.co: More and more luxury brands are coming to China to hold exhibitions. What is the logic behind Tiffany's exhibition comparing with other brands?
Alessandro Bogliolo: Holding an exhibition is a way to tell a story, but also to show the history, value and DNA of the brand. But our exhibition will not be a "museum style", but a combination of archives and interaction, which will be more modern and entertaining. Millennial consumers don't like theory, they prefer interactive experiences.
Luxe.co: What kind of  interactive forms do you think will impress Chinese consumers, especially the young generation?
Alessandro Bogliolo: Besides using technology, I think cultural interaction, in particular, connects today's consumers to brand's DNA. In Tiffany's exhibition, we will display some exhibits related to 'Breakfast at Tiffany's', such as the script annotated by Audrey Hepburn. The exhibition will also collaborate with some Chinese artists.
China is the market I want to invest more in.
Alessandro Bogliolo, who has lived in China before, said he has been following the evolution of China's society and retail luxury environment, and has witnessed the rapid growth of the Chinese market over the past two decades.
The data supports Alessandro Bogliolo's observations. According to a report released by Bain & Company, the luxury market in mainland China grew by 20% in 2018, and it is expected that nearly half of China's luxury purchases will be made domestically by 2025.
In the diamond and jewelry segment, De Beers reports that the Chinese mainland has become the world's second largest diamond jewelry market in 2017, with $10 billion spent. There is no doubt that with the continuous rise of high-end consumption, the Chinese market is of significant strategic importance to luxury brands such as Tiffany.
According to its latest quarterly report, Tiffany continued to grow in the China market in the first quarter of 2019, and has maintained double-digit growth for several consecutive quarters. At present, Alessandro Bogliolo's new six brand strategy for Tiffany is being gradually released into the global market, including China. The revamp, which involves product updates and channel upgrades, has been implemented more clearly and concretely in the China market: as shown by heavy investment in store renovation, official e-commerce, etc.
In May, Tiffany's largest boutique store re-opened in China World Mall Beijing. Alessandro Bogliolo said Tiffany's goal was to build " the most impressive store" to provide "a brand experience that goes beyond the product ". Therefore, rather than increasing the number of stores, the Tiffany focuses on upgrading the original stores into larger stores with more brand experience.

Image above: Tiffany's boutique store in China World Mall Beijing
Currently, Tiffany has its own official website as an e-commerce channel in 13 countries and regions, followed by China. After testing the water with T-mall flash stores and WeChat limited-time boutique store, Tiffany will officially launch e-commerce platform before Chinese Valentine's Day this year. Alessandro Bogliolo stressed that China is one of the most important markets and launching e-commerce is a must, but he that it takes time.
In the aspect of product, Tiffany keeps two or three new appearances per year by introducing new designs and remaking classic designs to keep delivering freshness to consumers. Alessandro Bogliolo told the Luxe.co that Tiffany will also launch a men's jewelry line later this year.
Luxe.co: What position is China market in Tiffany's global strategy?
Alessandro Bogliolo: China is the most important new market for Tiffany, and I hope to invest more in it. Compared with other countries and regions, Chinese consumers have not been exposed to Tiffany for a long time, but they are eager to know the history, heritage and value of Tiffany. So investing more in China is a priority, and it will pay off.
Luxe.co:  How do you communicate with the China team and ensure effective communication?
Alessandro Bogliolo: Personally, China is the oversea country I visit the most. For Tiffany, we will produce more localized content in China, so as to be truly close to Chinese consumers. Because unlike any other western market, China has its own specific digital ecosystem.
Luxe.co: How do you view the combination of luxury jewelry and online channels?
Alessandro Bogliolo: Tiffany was one of the first top luxury brands to embrace e-commerce. Tiffany was the first to embrace the Internet and e-commerce in the late '90s, when all the other brands were saying, "We'll never sell our products online." But we operate e-commerce in a standardised and disciplined way: No special discounts at multi-brand retailers, same as at brand stores.
Is there a challenge for Tiffany as more luxury brands enter the high-end jewelry market?
What is clear is that the high-end jewelry market is increasingly competitive. According to Bain & Company's report, the jewelry category grew by 7% in 2018, one of the fastest growing categories in the luxury industry. Just this year, luxury brands such as Gucci, Giorgio Armani and Prada have successively launched high-end jewelry ranges.
Luxe.co: Prada, Gucci and other luxury brands which focus on ready-to-wear and leather goods have launched high-end jewelry collections. What do you think of this trend?
Alessandro Bogliolo: I think there are two reasons why all the fashion brands including Prada, Gucci and other luxury brands, have entered the jewelry market. Firstly, these brands want to diversify their product lines. Secondly, there is growing interest in jewellery. This is a positive signal for Tiffany as it increases the exposure of jewelry.

Image above: Tiffany's fine jewelry collection to be shown at the exhibition
Luxe.co: What is the root of the increasing popularity of fine jewelry market?
Alessandro Bogliolo: It's because the way consumers think about jewelry has changed — jewelry has become an everyday object for them. That's why fashion brands are interested in jewelry now.
We declared last year that jewelry should not only be used for special or formal occasions, but for everyday wear, including fine jewelry. Of course, this does not mean that preciousness, expertise and heritage of jewelry are not important. In fact, I think it's even more important than before.
Luxe.co: How will Tiffany deal with the challenges from the market?
Alessandro Bogliolo: As a global leader in the jewelry industry, Tiffany's 182 years of history and craftsmanship us gives it a real competitive advantage over any other brands. Our company has more than 5,000 artisans making jewelry in five different workshops in the United States. As a luxury jeweler, we buy diamonds directly from the mines, and with 1,500 artisans cutting and polishing these diamonds, we can say that we have an unparalleled in-house process.