Luxe.Co has been closely tracking global investment and financing events in the fashion and lifestyle industries. In 2018, Luxe.Co has reported a total of 519 cases in overseas fashion and lifestyle equity investment, M&A and IPO, covering fashion brands, fashion e-commerce, food and dining, hotel and travel, beauty care, sports and fitness, culture and entertainment, home and toys, fashion technology and others sectors.
Figure 1: Overseas Equity Investment, M&A and IPO Cases in 2018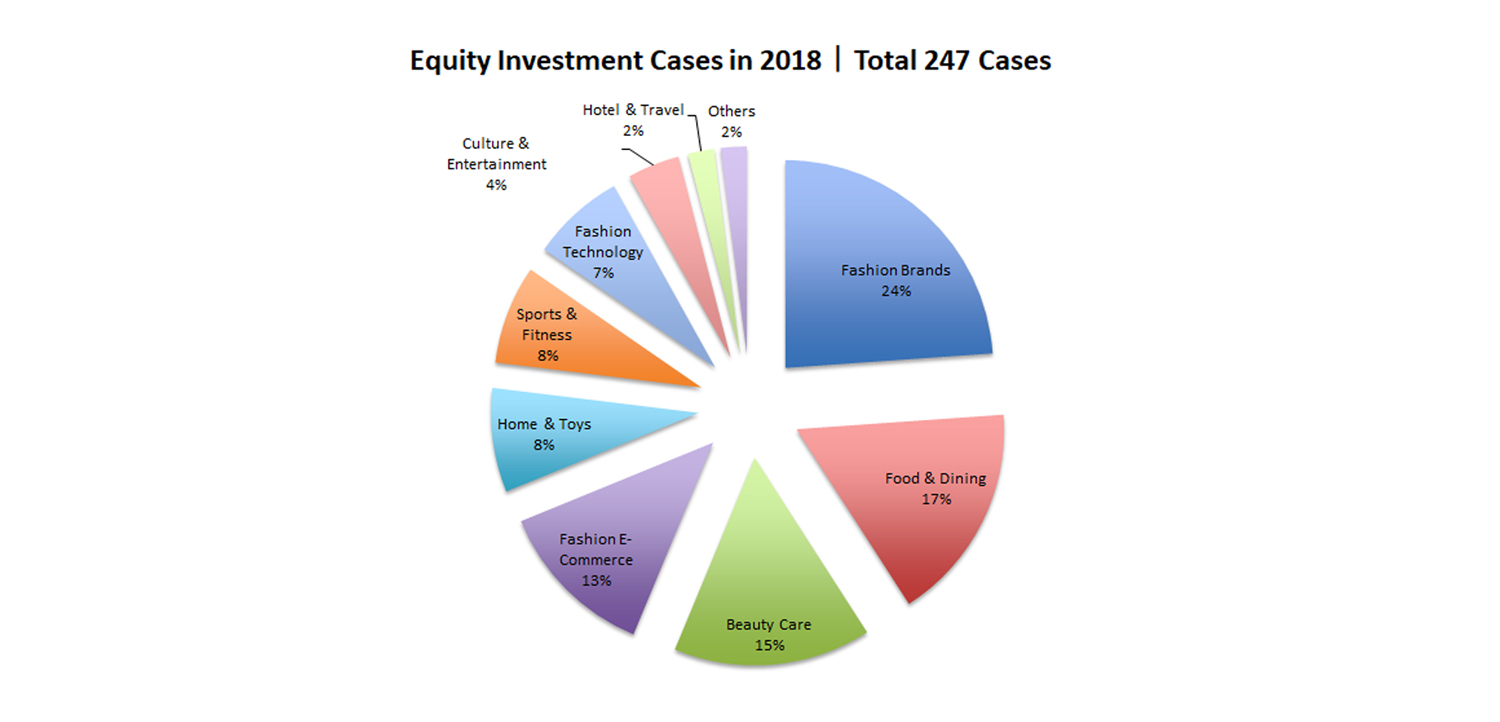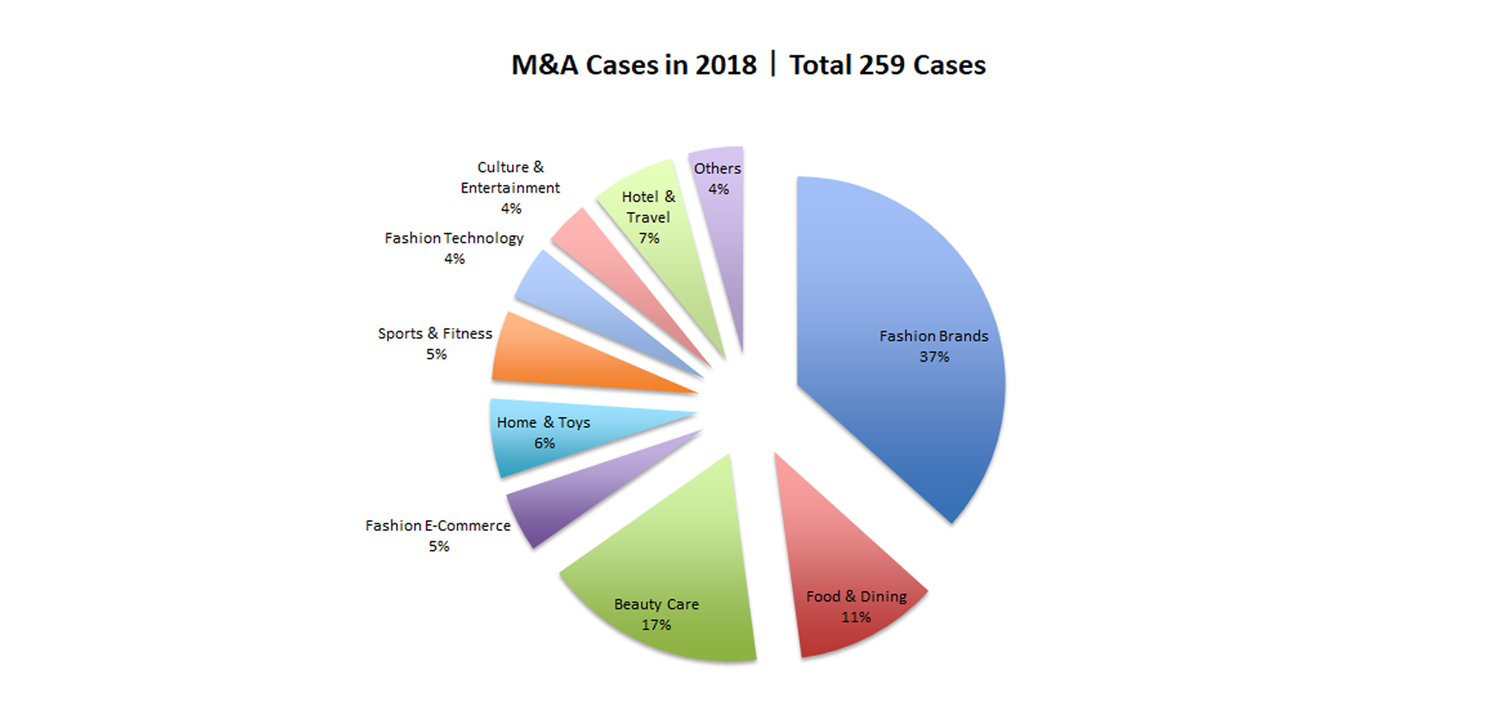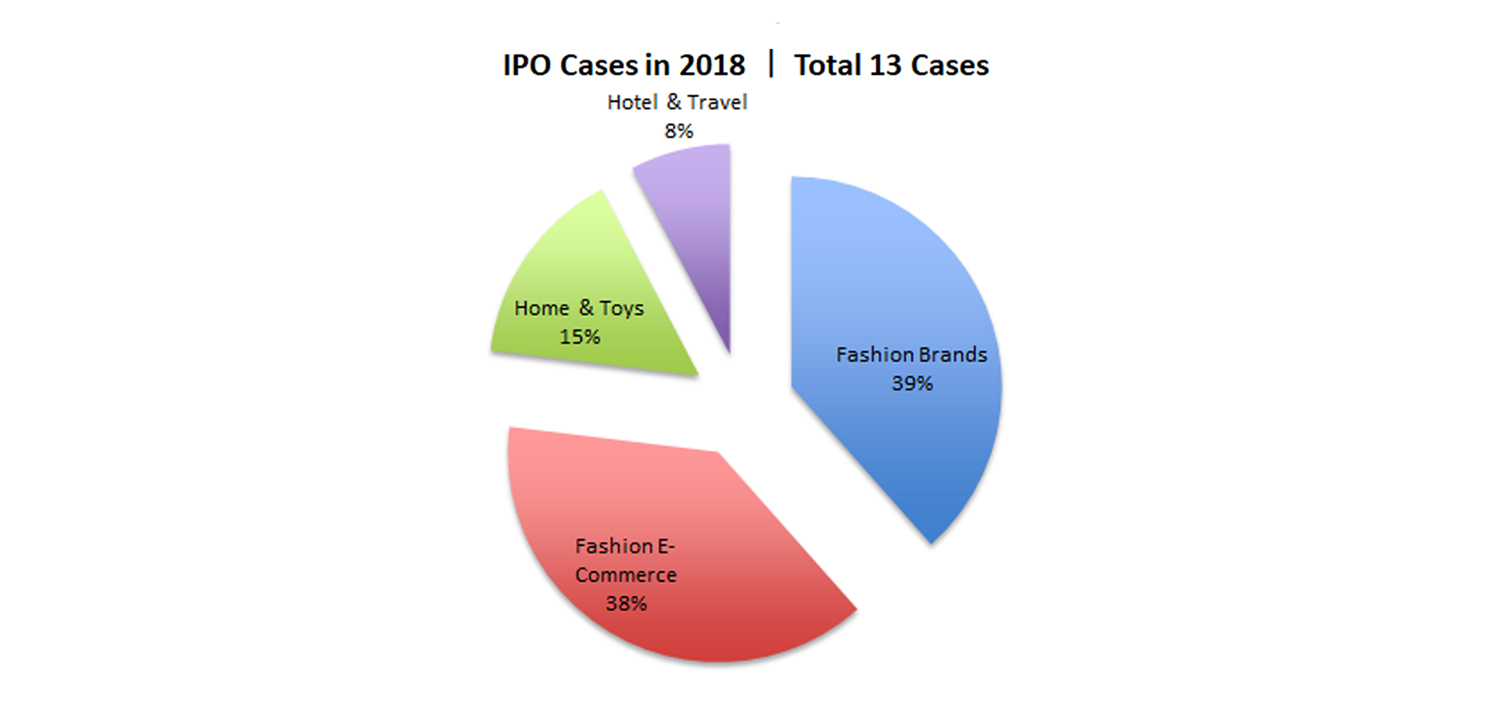 Figure 2: Equity Investment Cases by Industries 2017 vs 2018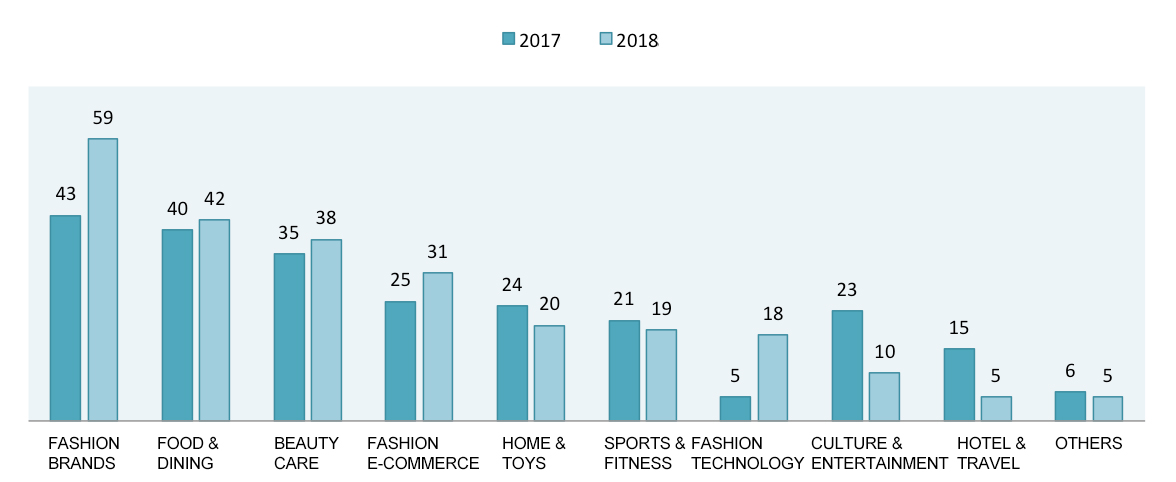 Figure 3: M & A Cases by Industries 2017 vs 2018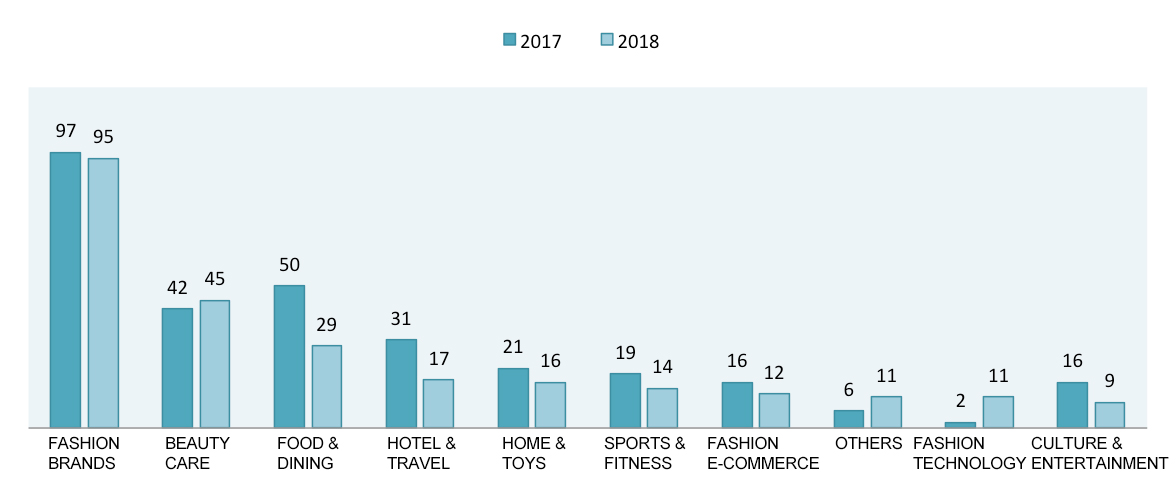 With the research and analysis over 519 investment and financing cases, Luxe.Co summarized the top 12 trends in fashion and lifestyle investment and financing in overseas market in 2018.
Market & Brands
1. New luxury groups emerging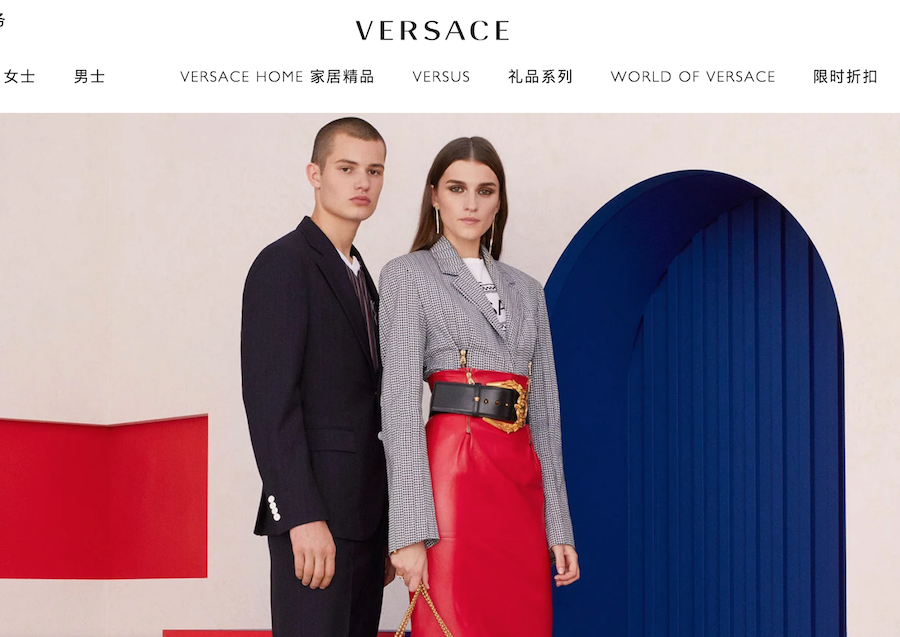 Slowing global economic growth has led to a decline in the demand for luxury goods. More and more fashion and luxury companies have adjusted to multi-brand strategies by establishing a balanced brand portfolio, in order to reduce the growth volatility of a single brand, achieve resource synergy and enrich the talent pool.
In September 2018, American luxury group, Michael Kors, acquired Italian luxury brand Versace for EUR 1.83B. In the previous year, Michael Kors acquired British luxury footwear brand Jimmy Choo for USD 1.35B. Michael Kors group was officially renamed to Capri. These three luxury brands are expected to generate USD 8B sales turnover in the future.
In August 2018, Italian luxury group Ermenegildo Zegna acquired an 85% stake in American designer brand Thom Browne (overall valuation at USD 500M). In addition to its own menswear brand Ermenegildo Zegna, Zegna Group also owns Italian womenswear brand Agona. As one of the world's largest high-end fabric manufacturer, Zegna Group also manufactures clothes for fashion brands such as Gucci, Saint Laurent, Dunhill and Tom Ford. Zegna's CEO has expressed that they have been working on building a multi-brand group.
In February 2018, China Fosun International Group completed its acquisition of a majority stake in French classic luxury brand Lanvin. In May, Fosun completed its acquisition of Austrian luxury lingerie brand Wolford. Fosun has been very active in global fashion and luxury investment in recent years. Other luxury investments include Russian centennial jewelry brand Fabergé and American womenswear brand St. John.
In addition, Spanish beauty care group Puig acquired a majority stake in Belgian designer brand Dries Van Noten in May, which indicated Puig's further experiment in the fashion industry.
2. Proactive luxury groups in capital market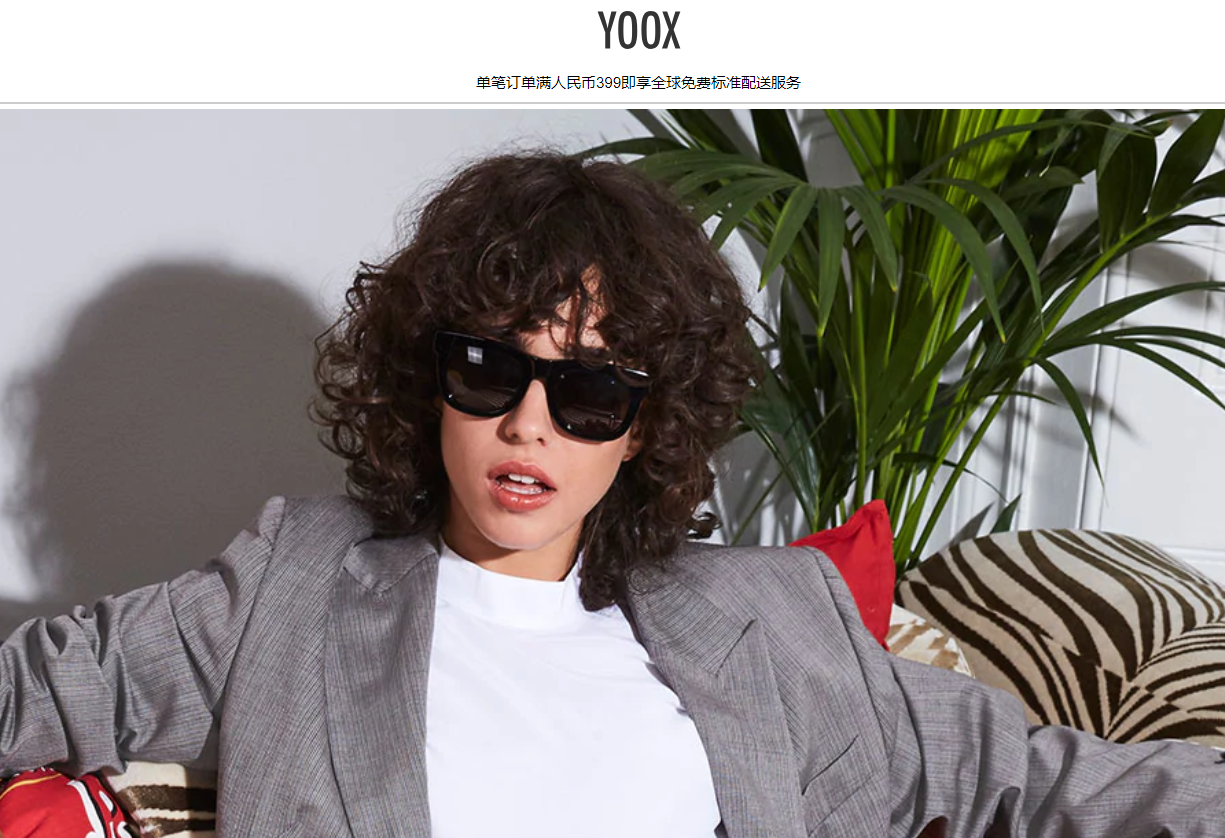 Compared to 2017, established luxury goods groups have been very active in the capital market in 2018. Their investment and M&A focused on three major areas, fashion e-commerce, fashion brands and scarce supply chains.
LVMH acquired French fragrance brand Jean Patou, and American luxury hotel and travel group Belmond Ltd., and invested in British fashion shopping search platform Lyst and New York sneaker and trendy fashion consignment platform Stadium Goods
Chanel acquired Spanish leather maker Colomer, Swiss independent luxury watch brand P. Journe and British high-end men's swimwear brand Orlebar Brown, and invested in fashion e-commerce platform Farfetch to carry out digital cooperation
Richemont Group acquired luxury e-commerce platform Yoox Net-a-Porter and British second-hand high-end watch trader Watchfinder
Today's fashion and luxury market environment has been very challenging. Pop culture grows its influence. Consumers' value and shopping behavior have been transformed. The channels for information and commodity are evolving rapidly. Globalization has also been intensified. Brands cannot rely upon their successful experience in the past. Growth lies in proactive innovation, for both mature and new brands.
3. Why do brand founders buy back shares?
Contrary to conventional capital flows, many fashion brand shares have returned to their founders in 2018. Founders buy back stakes from funds or industry partners and re-claim 100% ownership of brands.
The famous British designer Stella McCartney bought a 50% stake from Kering Group in her same-name brand and ended the 17-year collaboration with Kering Group. The American celebrity Beyoncé bought out from the owner of Topshop, the other half equity of activewear brand Ivy Park, and became 100% owner of the brand.
"Cooperation" has never been an easy task. Participating parties have to be consistent in multi-dimensional, particularly in brand strategy and operation. Without strong industrial partners, founders can be more autonomous in determining the brand future, provided that there is ample financial support. Industrial partners can also focus on businesses with the highest growth potential within the group. In this scenario, ending a cooperation can be a preferred strategy.
In 2018, Thomas Meyer, founder and current CEO of Desigual, bought back 10% stake of Desigual from French investment company Eurazeo SA, and restored 100% ownership. The founding family of Spanish fashion brand El Ganso bought back all stakes from the private equity L Catterton. Not all investments can achieve expected growth rates. Private equity funds are often constrained by their investment cycle. Complex business challenges and lower-than-expected sales data are two main reasons why funds withdraw earlier and founders' buyback stakes.
4. Will top internet brands continue their momentum?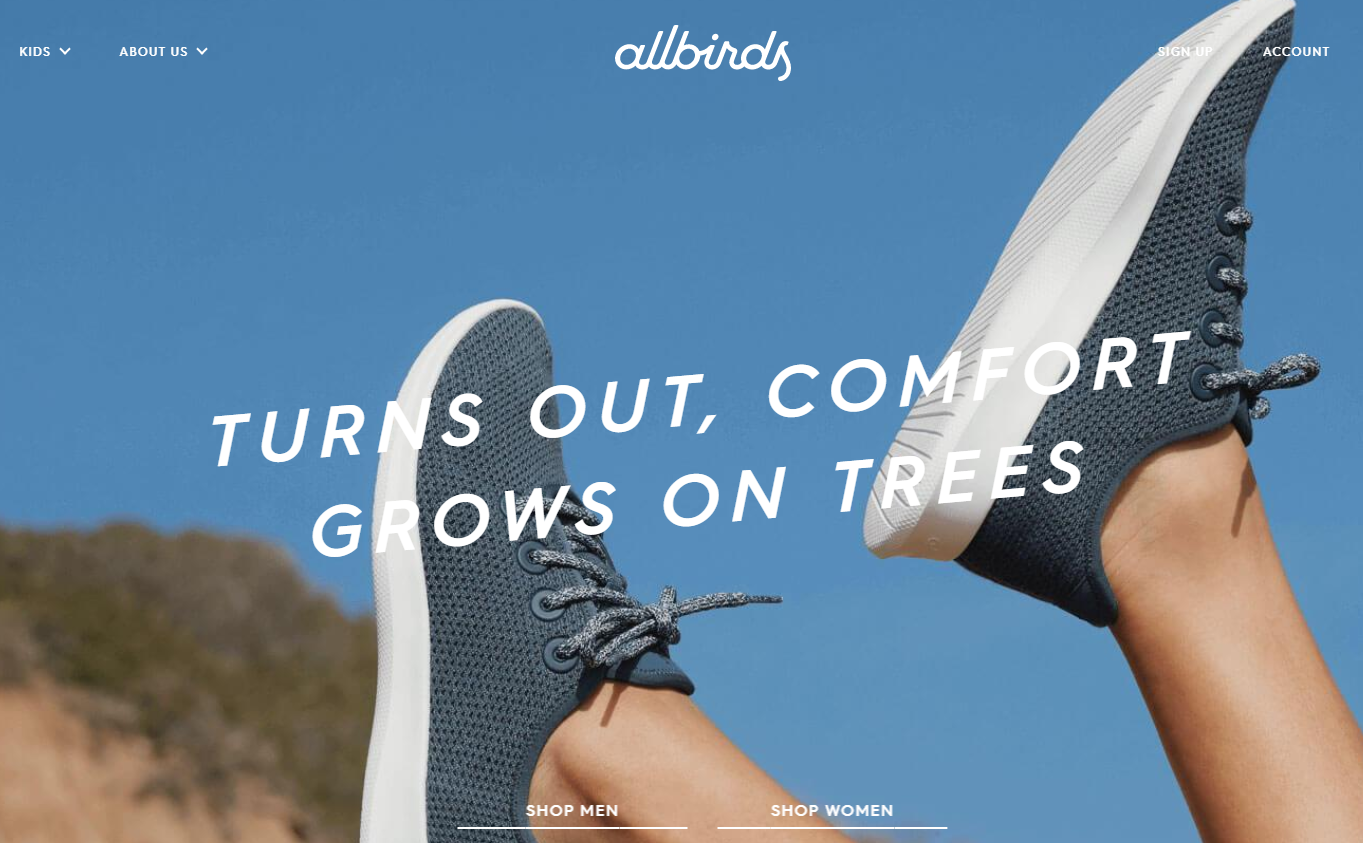 Over the past few years, many internet-based online brands have emerged and grown rapidly, particularly in the U.S. They also gained massive attention from consumers and investors. In 2018, a number of top brands obtained Series C and further investment support, including eyewear brand Warby Parker, beauty care brand Glossier, sports fashion brand Outdoor Voices, suitcase brand Away and wool shoe brand Allbirds.
Applying a variety of online approaches, these brands are skilled to reach and attain consumers with focused innovative products, refreshing brand visual, and creative marketing tactics. Most of them achieved break-even in early stages. With new financing support, they can develop product lines further, grow offline channels and expand internationally. In order to become mature international commercial brands in an increasingly competitive market, these new generation of brands, led by young entrepreneurs, need to maintain differentiated brand DNA and continue improving product development and omni-channel operation capabilities.
Investment Focus
5. Sustainable fashion to reach new generation of consumers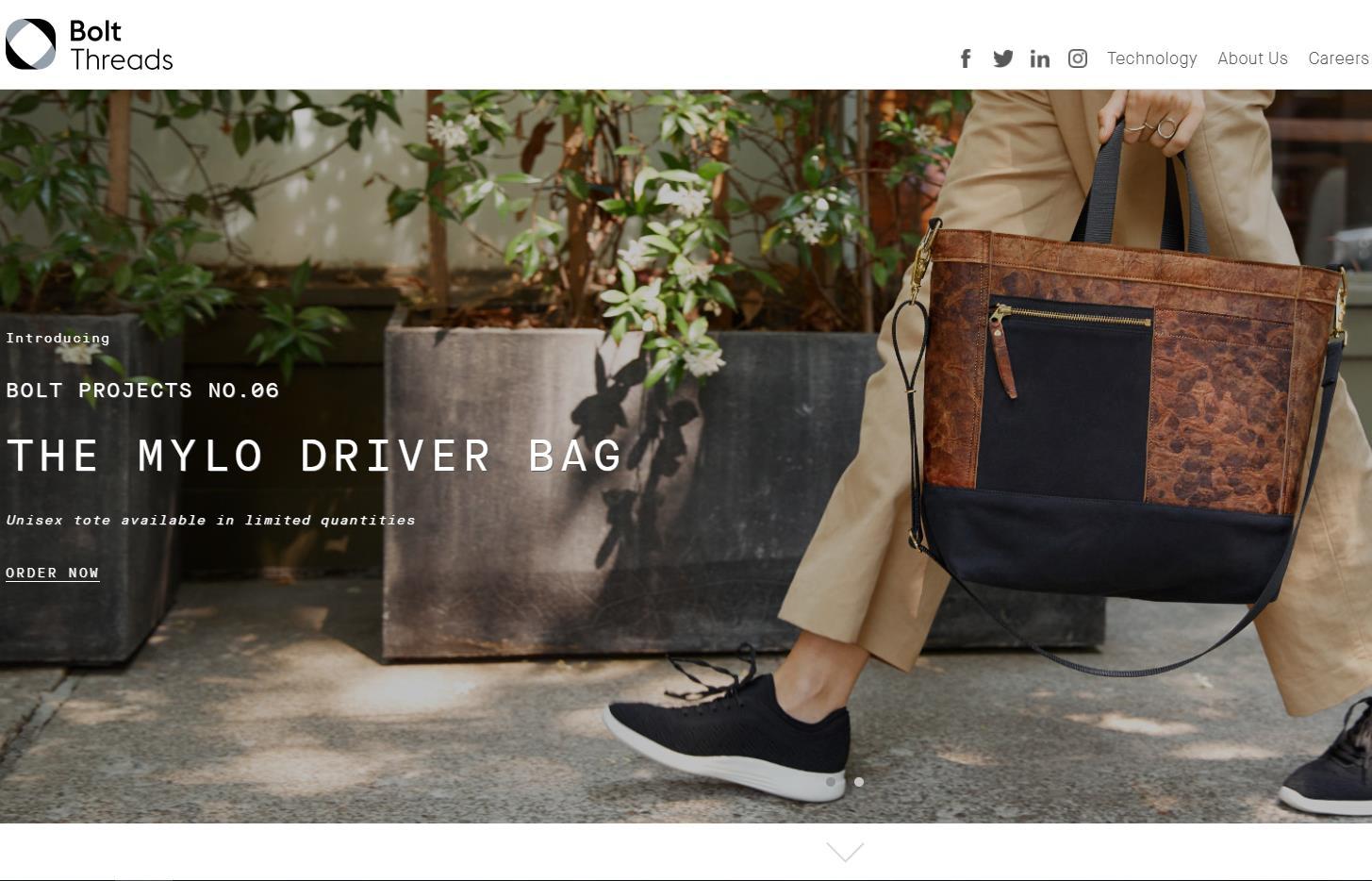 Sustainability has become an important theme in the fashion industry in recent years. Luxe.Co has systematically reported its related development. In the fashion industry, adopting sustainability measures is not only a social behavior, in terms of protecting environment and reducing wasted resources, but also an important business strategy to drive industry innovation, create values, and truly influence a new generation of consumers.
Innovation companies have emerged in all aspects of the industrial chain to drive the fashion industry greener. American biotech startup Bolt Threads, has revolutionized the textile sector with "artificial spider silk". American company Silk Inc offers liquid silk technology. Both of them provide new materials that are not only functional but also clean and eco-friendly, with a broad range of application. American eco-friendly women's shoe brand Rothy's collects plastic bottles from landfills and converts them into women's casual shoes and sneakers. It is also one of the world's fastest-growing brands in the past two years. American membership-based eco-friendly apparel brand For Days has created a unique recyclable retail model. In addition to producing garments with eco-friendly fabrics, they also reprocess old clothes (sent by customers) into new yarns and fabrics, and eventually make them into new clothes.
6. Trendy sneakers became an independent "new" category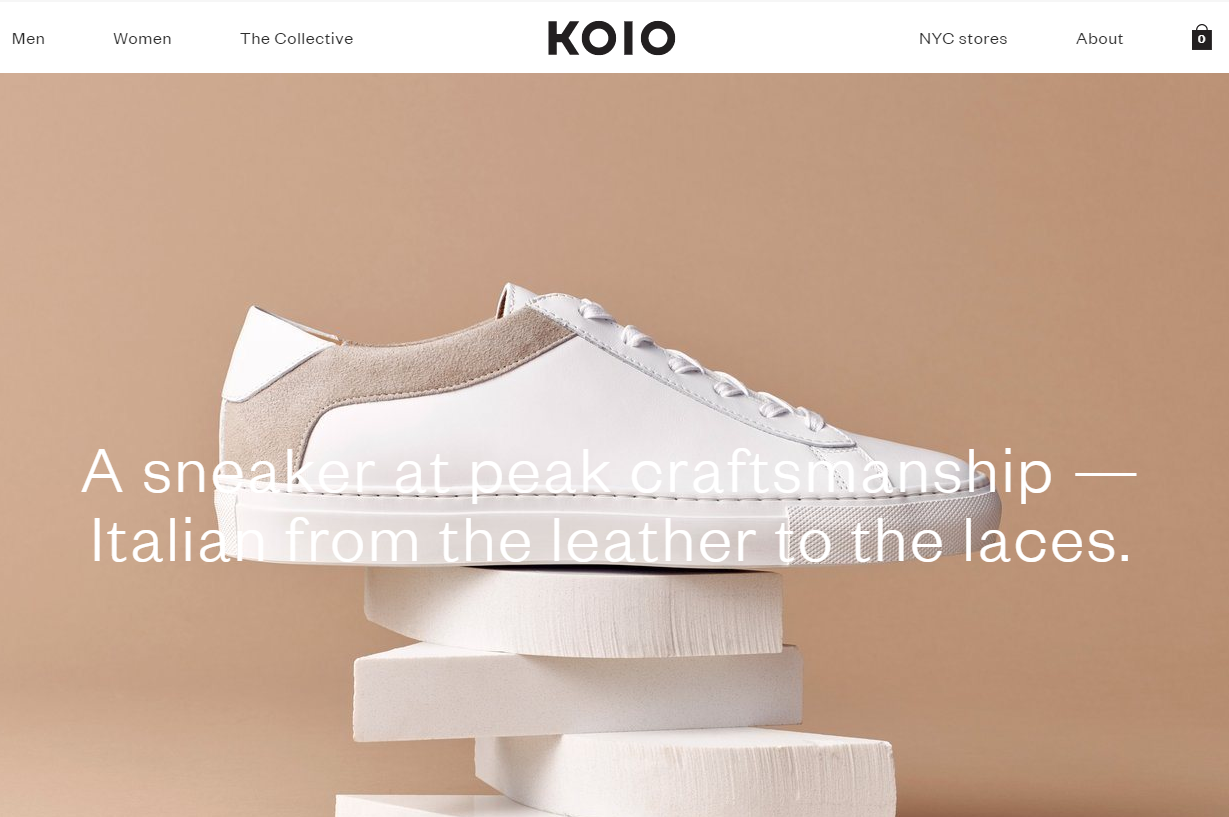 Streetwear and sports culture have become a major fashion trend. Trendy sneakers also emerged as an independent "new" category with numerous related new brands and vertical e-commerce platforms. Many of them obtained financing in 2018, including New York sneaker and trendy brand consignment platform Stadium Goods, German sneaker and streetwear e-commerce platform Stylefile, French sneaker dealer Courir's parent company Groupe Go Sport, Italian luxury street sports brand P448, Italian emerging retro sneaker brand Atlantic Stars, handmade leather sneaker start-up brand Koio, and Swedish niche sneaker brand Axel Arigato.
7. "Vegetarian" became popular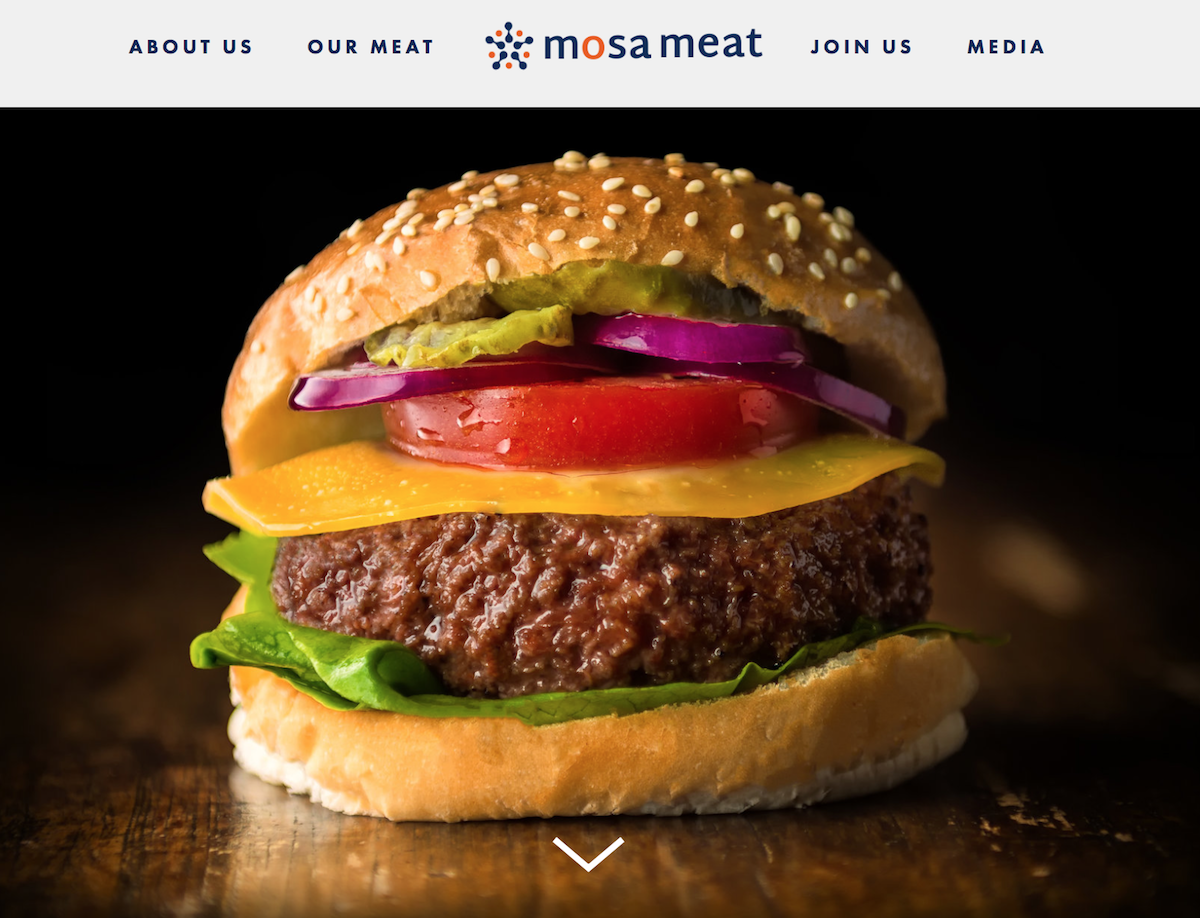 Consumers continued focusing on health and wellness issues. In the food sector, "vegetarian" became an investment hotspot in 2018. Many related companies obtained financial support, such as American "vegetarian fish meat" producer Good Catch, American vegetarian burger startup Impossible Foods, Dutch artificial meat start-up Mosa Meat, British herbal-based food company Farmstand, American pure vegetarian organic chocolate producer Hu Products, New York vegetarian ice cream brand Van Leeuwen, New York vegetarian fast food brand by CHLOE, American vegetarian restaurant chain Native Foods Café, and Denmark organic vegetarian distribution company Simple Feast.
8. "Nature" concept leading investment trend; Giant group-dominated M&A continued in beauty care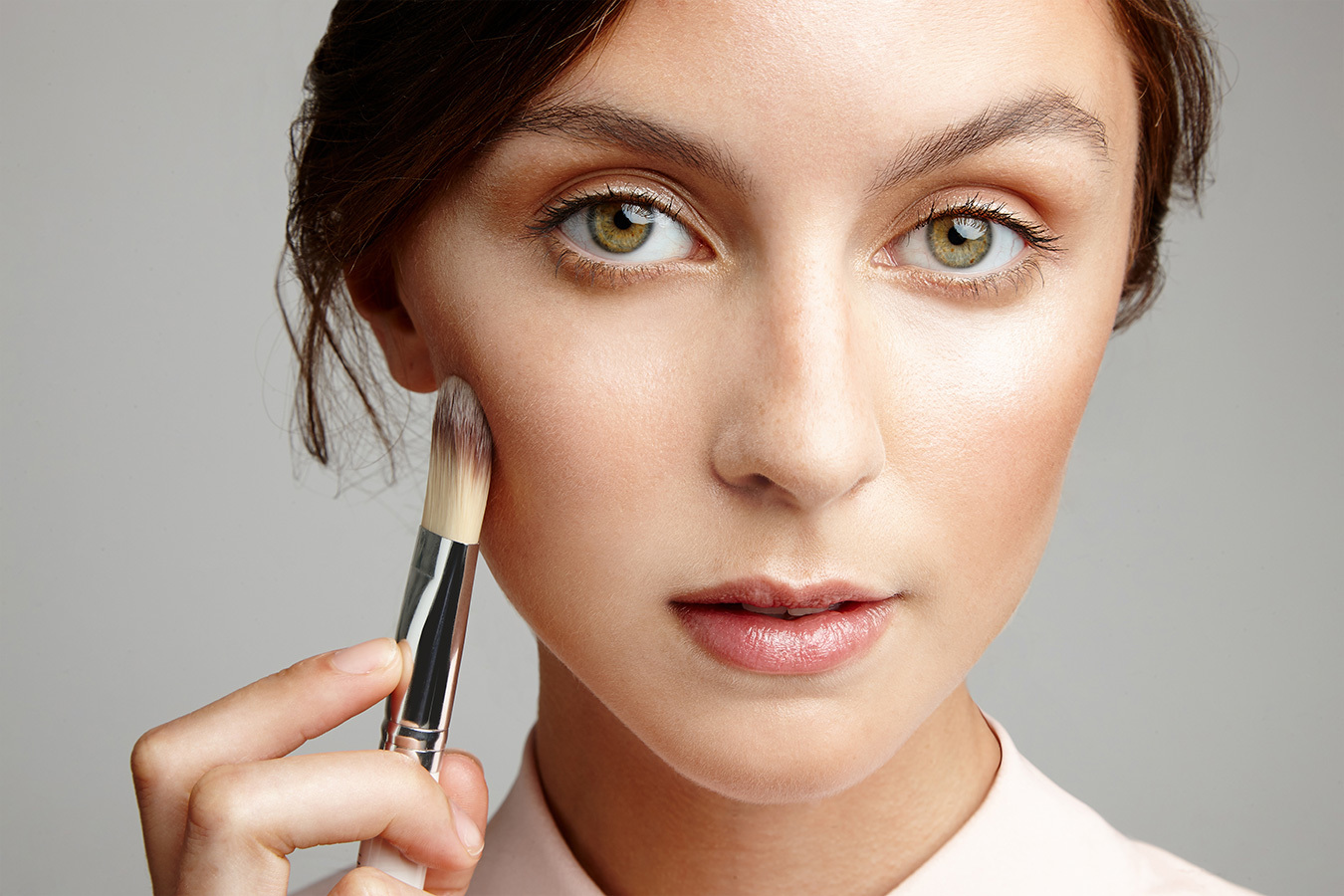 In 2018, beauty care remained a hot topic in the capital market, with active participation from Industrial groups particularly. From the strategic development point of view, large-scale personal care groups have continued to have strong acquisition demand for new generation brands.
Keywords, such as "Natural", "organic" and "herbal", have continued leading investments in the personal care sector. Many brands obtained investment support, such as American healthy beauty care innovation brand Beautycounter, American organic beauty care brand Vapour Organic Beauty, Canadian natural beauty care brand Ilia Beauty, American natural beauty care brand W3ll People and Youth To The People, American natural perfume brand Skylar Body, and American lifestyle brand The Honest Company (founded by Jessica Alba). Many brands have been acquired, such as German natural beauty care group Logocos Naturkosmetik AG, internet beauty care brand Lime Crime featuring "vegan" concept, French natural raw material company Naturex, New Zealand natural skincare and home fragrance group Trilogy International Limited and New Zealand natural skincare brand Snowberry.
Business Model 
9. Personalized services in all industries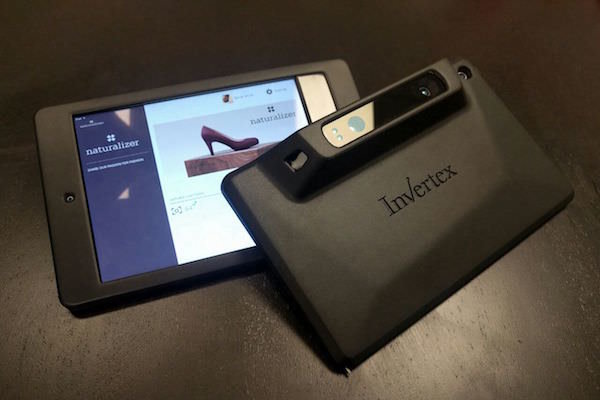 Consumers have become increasingly demanding and diversified. Their "personalized" demand has driven customization services in all industries.
Many brands obtained financing support in 2018, including New York-based professional customized hair care brand Prose, American on-demand custom-made facial service provider Heyday, New York-based eyewear customization startup King Children, British modular glasses (separate lens and wired frames) startup Wires Glasses, American nutrition supplement subscription company Vitamin Packs and Care/of, online menswear customization brand InStitchu (Australia) and The Drop (UK), French online perfume customization brand Sillages Paris, American online furniture customization retailer Interior Define, and British one-to-one private shopping customization service provider Threads.
B2B technology companies also emerged to help corporate customers progress on personalized services. British fashion software company Unmade, provides customized service platform for brands. Israeli AI technology-based company Dynamic Yield provides multi-channel personalized services.
Through purchasing technology companies, fashion enterprises have enhanced their personalized service capabilities. American sports giant NIKE acquired Invertex, a 4-year-history Israeli computer vision firm, in order to enhance body-measurement shopping guidance solutions.
10. Second-hand transactions attracted investors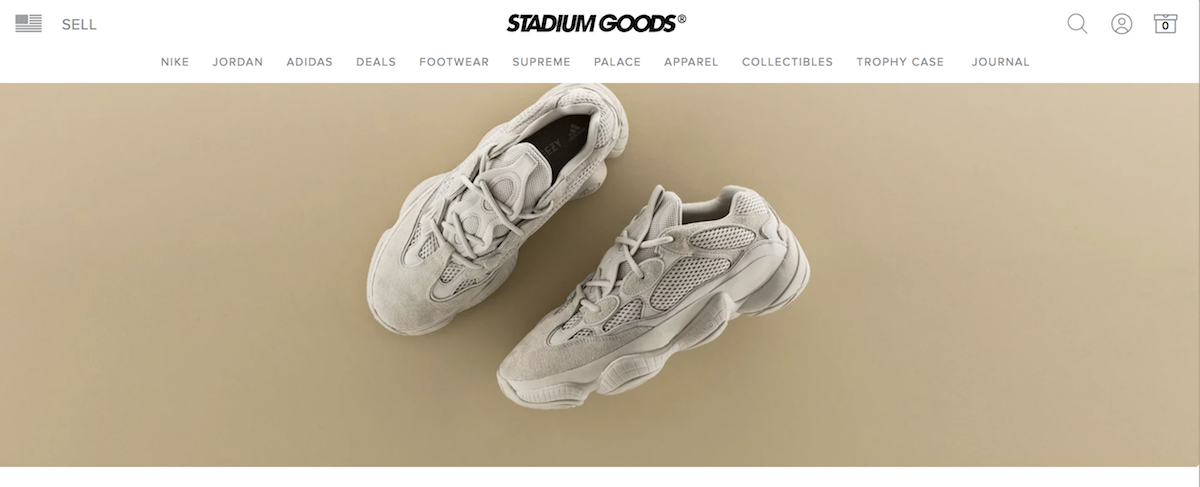 Second-hand luxury transactions attracted massive attention in the capital market in 2017. This trend continued in 2018. Millennial consumers resonate with the concept of sustainable development and co-sharing, symbolized by an emerging second-hand transaction market with a volume of USD 1500B. In 2018, many second-hand platforms acquired financing, including New York-based sneaker consignment platform StadiumGoods.com, French refurbished electronic product platform Back Market, American second-hand luxury menswear platform Grailed, and American second-hand luxury consignment platform The RealReal.
11. Brands and retailers embraced

digitalization

 in the fashion industry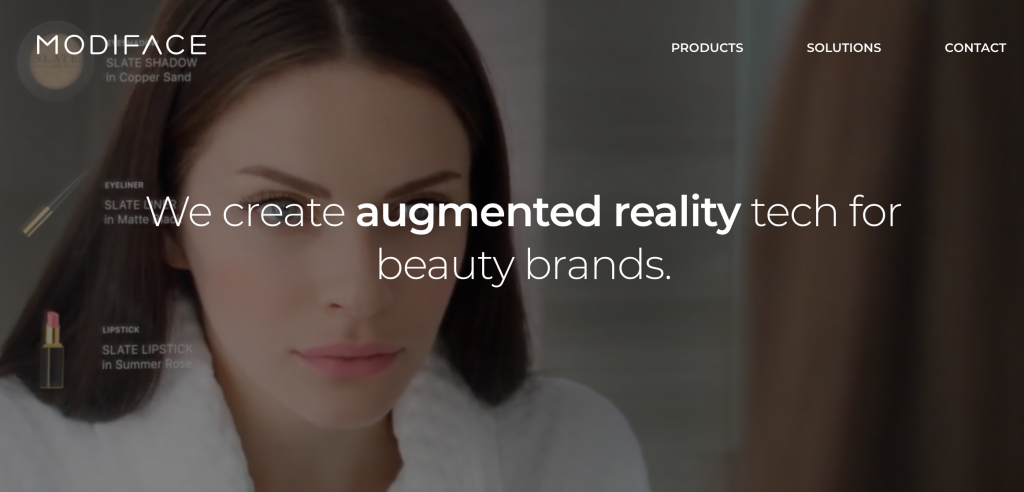 As the digital transformation deepened in the fashion industry, a group of marketing service technology companies have emerged, supported by big data and artificial intelligence technologies. By providing more accurate marketing and customer management services to fashion brands and retailers, many technology companies have acquired financing support. Examples include Launchmetrics, a marketing solution provider for the luxury and fashion industry. The company collects and processes data from millions of websites, blogs, social media accounts to help brands evaluate and improve digital marketing efficiency. Through a real-time AI-driven software platform, Danish startup company Blackwood Seven helps clients on automatic media delivery and distribution. American intelligent location provider, Cuebiq, specializes in collecting consumers' location information to help business marketers gain a better insight into real consumer behavior trends offline.
Brands and retailers are proactive in the capital market. French personal care giant L'Oréal acquired Canadian makeup AR technology pioneer ModiFace. American luxury department store Nordstrom, acquired digital retail startups BevyUp and MessageYes, to integrate business technologies and improve customer experiences.
Chinese Investors
12. China fashion enterprises going overseas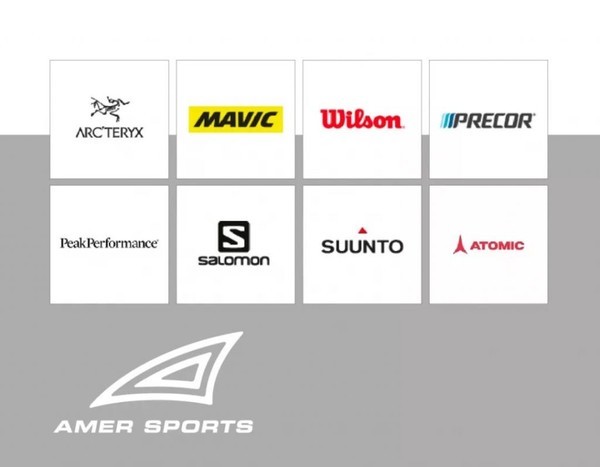 In recent years, Chinese capital continues expanding its landscape in global fashion and lifestyle industries. Through acquisition, more and more Chinese fashion enterprises have progressed in the strategy of multi-brand group and globalization in 2018.
December 2018: Anta led a consortium (including Chinese Private Equity Fountainvest, Founder of Lululemon Athletica Chip Wilson and Chinese Technology Giant Tencent), and acquired Finland's Amer Sports, the parent company of ARC'TERYX. This has been the largest M&A case (by amount) in China's sportswear industry by far.
October 2018: Zhejiang Semir Garment acquired French high-end kidswear group Kidiliz. In August, Semir also invested in New York-based Chinese fashion designer Jason Wu and formed a joint venture to expand the China market.
October 2018: The parent company of Chinese fashion brand ICICLE, Shanghai Zhihe Fashion Group acquired French classic fashion brand Carven.
June 2018: La Chapelle (China) completed the acquisition of French fashion brand, Naf Naf.
Appendix: Top 10 Overseas Investment & M&A Cases by Industries
(Note: The rankings below are based on disclosed deal amount. Deals without disclosed transaction amount are excluded)
Fashion Brands
| | | | |
| --- | --- | --- | --- |
| 1 | Amer Sports | M&A | EUR 4.6B |
| 2 | Versace | M&A | EUR 1.83B |
| 3 | Global Brands Group (most business in North America) | M&A | USD 1.38B |
| 4 | Bally International AG | M&A | USD 0.7B |
| 5 | Thom Browne | M&A | USD 0.5B |
| 6 | Jack Wolfskin | M&A | USD 0.476B |
| 7 | Perry Ellis | M&A | USD 0.437B |
| 8 | Camuto Group | M&A | USD 0.375B |
| 9 | Bras N Things | M&A | AUD 0.5B |
| 10 | Nine West and Bandolino | M&A | USD 0.34B |
 Fashion E-Commerce
| | | | |
| --- | --- | --- | --- |
| 1 | Yoox Net-a-Porter | M&A | EUR 2.8B |
| 2 | XO Group Inc. | M&A | USD 933M |
| 3 | NuCom Group | Investment | EUR 454M |
| 4 | WeddingWire, Inc | Investment | USD 350M |
| 5 | Stadium Goods | M&A | USD 250M |
| 6 | Brandless | Investment | USD 240M |
| 7 | Minted | Investment | USD 208M |
| 8 | The RealReal | Investment | USD 115M |
| 9 | Zola | Investment | USD 100M |
| 10 | BigCommerce | Investment | USD 64M |
Food and Dining
| | | | |
| --- | --- | --- | --- |
| 1 | Dr Pepper Snapple Group | M&A | USD 21B |
| 2 | Exclusive rights to sell Starbucks packaged coffee and tea brands globally | M&A | USD 7.15B |
| 3 | Costa Coffee | M&A | USD 5.1B |
| 4 | Patron Spirits International AG | M&A | USD 5.1B |
| 5 | SodaStream | M&A | USD 3.2B |
| 6 | Nestle's US Chocolate and Candy Business | M&A | USD 2.8B |
| 7 | Pret A Manger | M&A | GBP 1.5B |
| 8 | Accolade Wines | M&A | AUD 1B |
| 9 | Blommer Chocolate | M&A | JPY 60B |
| 10 | Tate's Bake Shop | M&A | USD 0.5B |
 Beauty Care
| | | | |
| --- | --- | --- | --- |
| 1 | Frutarom | M&A | USD 7.1B |
| 2 | Ci:z Holdings Co Ltd | M&A | USD 2.1B |
| 3 | Naturex | M&A | EUR 1.3B |
| 4 | Anastasia Beverly Hills | Investment | USD 0.5B |
| 5 | Nanda | M&A | KRW 400B |
| 6 | First Aid Beauty | M&A | USD 0.25B |
| 7 | The Honest Company | Investment | USD 0.2B |
| 8 | Avon Japan | M&A | USD 96M |
| 9 | Agu Group | M&A | JPY 10B |
| 10 | Kiko Milano | Investment | USD 80M |
 Home & Toys
| | | | |
| --- | --- | --- | --- |
| 1 | Blue Buffalo | M&A | USD 8.0B |
| 2 | Ainsworth Pet Nutrition | M&A | USD 1.9B |
| 3 | Rent-A-Center Inc | M&A | USD 801M |
| 4 | Greencross | M&A | AUD 669M |
| 5 | V3 Group Ltd. | Investment | SGD 0.5B |
| 6 | Wag! | Investment | USD 0.3B |
| 7 | Rover.com | Investment | USD 125M |
| 8 | Natuzzi China | Investment | EUR 65M |
| 9 | Boosted | Investment | USD 60M |
| 10 | Hello Alfred | Investment | USD 40M |
 Sports & Fitness
| | | | |
| --- | --- | --- | --- |
| 1 | Mindbody | M&A | USD 1.9B |
| 2 | Helly Hansen | M&A | CAD 985M |
| 3 | Peloton | Investment | USD 0.55B |
| 4 | Peak Performance | M&A | DKK1.9B |
| 5 | Curves International Holdings | M&A | USD 172M |
| 6 | Zwift | Investment | USD 120M |
| 7 | Honma | Investment | HKD 834M |
| 8 | ClassPass | Investment | USD 85M |
| 9 | Tecnica Group S.p.A. | Investment | EUR 60M |
| 10 | NuYu | Investment | SR 250M |
Hotel & Travel
| | | | |
| --- | --- | --- | --- |
| 1 | AccorInvest | M&A | EUR 4.6B |
| 2 | Belmond Ltd. | M&A | USD 2.6B |
| 3 | Grand Wailea | M&A | USD 1.1B |
| 4 | Three Hyatt Hotels | M&A | USD 1.0B |
| 5 | Silversea Cruises | M&A | USD 1.0B |
| 6 | The Plaza Hotel | M&A | USD 0.6B |
| 7 | Mövenpick Hotels and Resorts | M&A | CHF 0.56B |
| 8 | Sbe Entertainment Group | M&A | USD 319M |
| 9 | 7 Hilton Hotels in UK | M&A | GBP135M |
| 10 | 21c Museum Hotels | M&A | USD 39M |
Culture and Entertainment
| | | | |
| --- | --- | --- | --- |
| 1 | EMI Music Publishing | M&A | USD 2.3B |
| 2 | Getty Images | Investment | USD 0.5B |
| 3 | Times Inc. UK | M&A | GBP 0.2B |
| 4 | Moonbug | Investment | USD 145M |
| 5 | Quartz | M&A | USD 75M~110M |
| 6 | Canva | Investment | USD 40M |
| 7 | Tailor Brands | Investment | USD 15.5M |
| 8 | theSkimm | Investment | USD 12M |
| 9 | BitStar | Investment | JPY 1.3B |
| 10 | Beautiful.AI | Investment | USD 11M |
Fashion Technology
| | | | |
| --- | --- | --- | --- |
| 1 | Bolt Threads | Investment | USD 123M |
| 2 | True Fit | Investment | USD 55M |
| 3 | Launchmetrics | Investment | USD 50M |
| 4 | Blippar | Investment | USD 37M |
| 5 | Dynamic Yield | Investment | USD 32M |
| 6 | Narvar | Investment | USD 30M |
| 7 | Silk Inc. | Investment | USD 30M |
| 8 | Cuebiq | Investment | USD 27M |
| 9 | YOOBIC | Investment | USD 25M |
| 10 | Naked Labs | Investment | USD 14M |
IPO overseas fashion and lifestyle industries in 2018
| | |
| --- | --- |
| Fosun Tourism Group | China |
| Wan Sun Handbags Int'l Holdings | Hong Kong China |
| Tree Holdings | Hong Kong China |
| Aston Martin | U.K. |
| Farfetch | U.K. |
| home24 | Germany |
| Mercari | Japan |
| Monnalisa | Italy |
| Roche Bobois | France |
| Sonos | U.S.A. |
| SOU | Japan |
| Westwing | Germany |
| WORLD | Japan |
---
| Photos: VCG, Brands' websites
| Chinese reporter: Claire Shen
---
Marketing and Business Cooperation, please email to contact@hualizhi.com