"The younger generation of consumers are eager to explore the world in their own way," said Steven Zhang, president of Suning.com, at the forum of the 3rd Salone del Mobile.Milano Shanghai.
In many people's eyes, Zhang is probably still too young for this position. He is 26-year-old, graduated from the Wharton School of the University of Pennsylvania. Since 2016, he has taken over the role as the Vice President of Suning.com.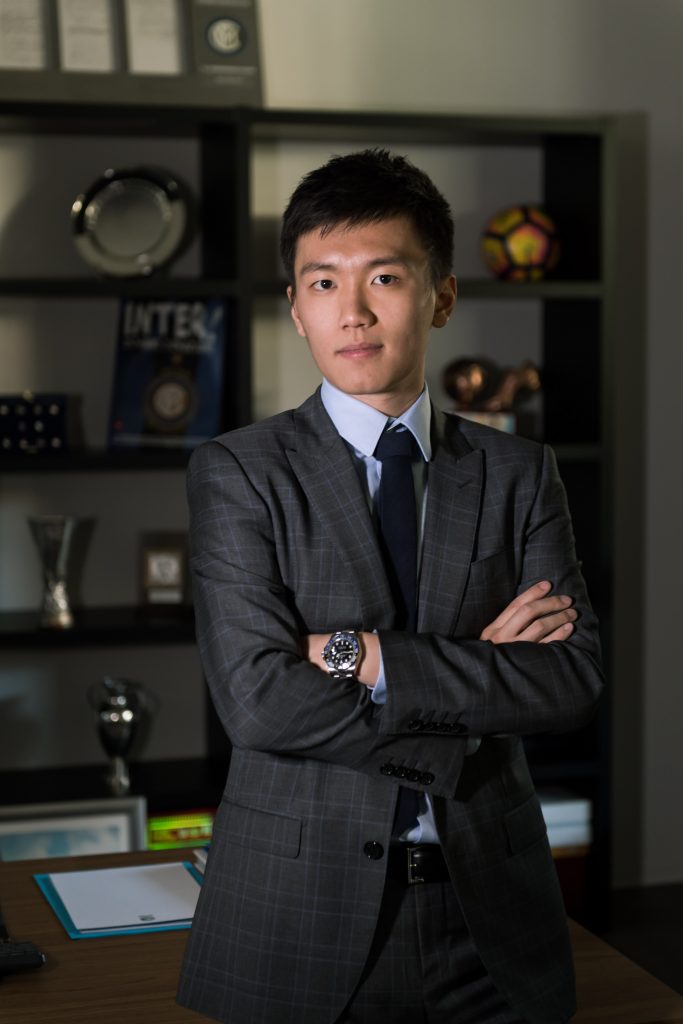 Recently, Luxe.CO talked with Zhang, to discuss the development and plan of Suning.com in the global market, retail network, consumer insight and brand cooperation.
Discover a lifestyle in Italy
Milan has a special meaning for Zhang. In 2016, Suning acquired a 70% stake in the Inter Milan Football Club for a total price of 270 million euros, which is one of Suning's most eye-catching overseas investments in recent years. After this, Zhang experienced questions and doubts from the media.
In October 2018, Zhang was appointed as the 21st president of the Inter Milan Football Club, which is the youngest chairman in the club history. In the same year, Suning established a branch in Milan, as its beachhead position for the development of the European market, and also became its first overseas office.
Although the Milan office was established only half a year ago, it has achieved productive results. At the Salone del Mobile.Milano Shanghai, several Italian brands, such as Marvis, Proraso, Savinelli, Fabbri 1905, Domo, CECI, Gabbiano, Versace Home, Sicis, KIKO MILANO, came and being presented to Chinese consumers through the cooperation with Suning.
"Milan is the capital combines fashion, culture and economy, occupying an important position in the world map. Setting up an office in Milan allows Suning to communicate with the market and customers area." Zhang said.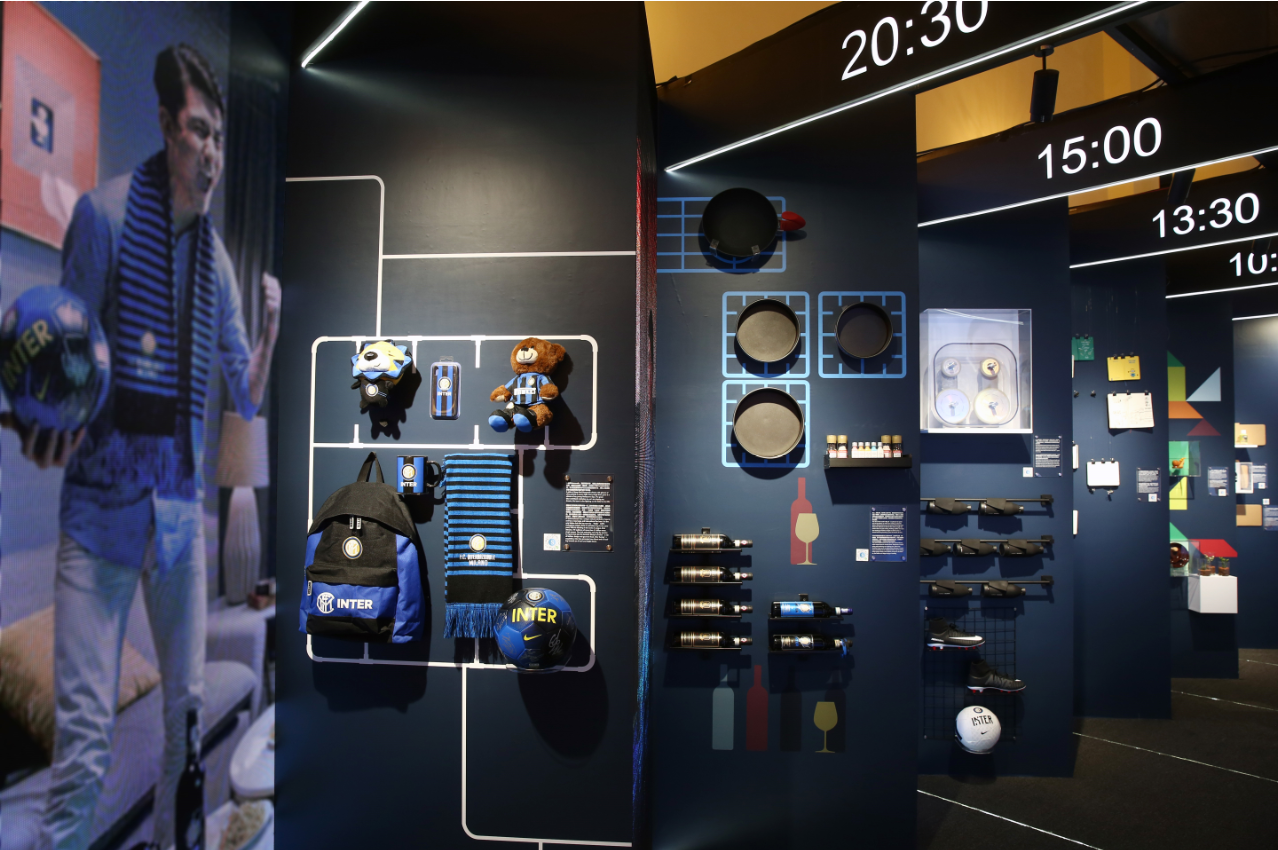 At the beginning of 2018, Suning launched the "Three years 100 billion overseas procurement plan" and announced that it will introduce more than 5,000 international brands till 2020, covering FMCG, home design, fashion, digital and other categories. Zhang said, "We hope to bring more products and brands that represent high-quality lifestyle in China. Many of them come from southern European countries such as Italy and Spain. The convenience of local office allows us to reach out to more brands and their teams. "
However, Milan is not Suning's last stop. After establishing another office in the UK, Zhang said that the next goal is to establish an office in Germany: "The European offices will be responsible for different business priorities depending on the location. The German office will put more emphasis on electronic products, while the UK office will pay more attention to the sports business."
Become a full-service business partner
Zhang told Luxe.CO that Suning is committed to becoming a smart service provider, while meeting the overall needs of overseas brands and domestic consumers – whether online or offline, "helping consumers understand brands and helping brands to show their values "will be one of the most important tasks in the globalization of Suning.
Suning started from the chain stores selling electrics, gradually became a service provider who first proposed the O2O parallel development, and then to the diversified enterprises integrating the eight major industries of retail, logistics, finance, technology, real estate, cultural creation, sports and investment. Suning.com, a platform of Suning Group, which focuses on overseas shopping, is exploring the lifestyle field under the leadership of Steven Zhang.
As the main strategic partner of the rd Salone del Mobile.Milano Shanghai, Suning.com has set up an exhibition booth and interactive experience zone with the theme of "Collector's Log Issue: 01-Searching for Italian Daily Life". In the display area, through the presentation of several Italian brands, the Italian lifestyle has been vividly showcased.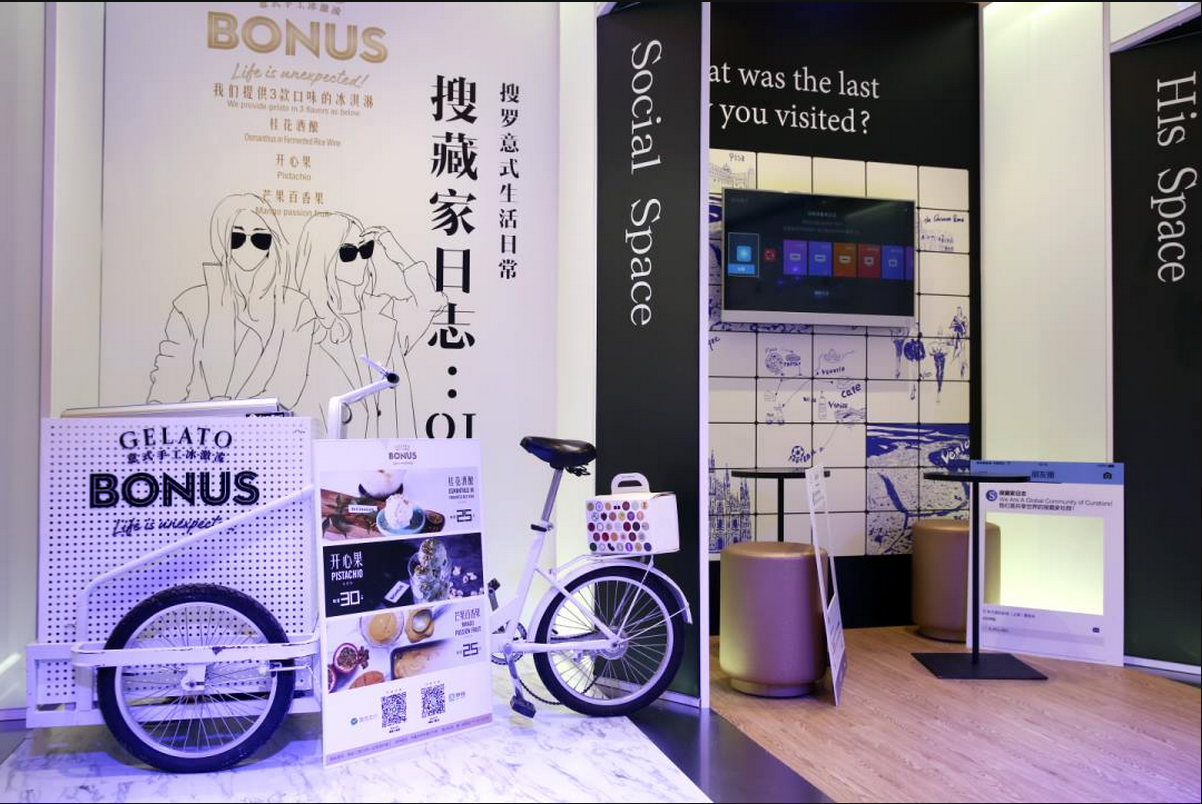 Suning officially entered the cross-border e-commerce market in 2014, and launched the "global buyer" strategy; in 2015, Suning.com completed supply chain coverage in the US, Japan, South Korea, Australia, Europe, Hong Kong, Taiwan and other countries and regions; and in 2016, Suning.com was founded. At present, Suning's buyer team has spread to 147 countries around the world.
As a younger generation who has lived and worked overseas, Zhang has integrated his understanding of different backgrounds and habits into his actual work. For example, he said that when promoting the Inter Milan in China, Suning will respect the requirements of the club in the use of colour and logo. At the same time, in China, the local team will also make adjustments based on the focus of the market, to realise the practical flexibility.
"In China's social media, every hour has new content and topic. Overseas brands even need to take it seriously with the time difference now," said Zhang. "For example, there is more than ten hours difference between China and Italy. Due to the time difference, it is difficult for the Italian brand team to make timely feedback on the new domestic feedbacks and questions. Therefore, the team of Suning.com must ensure the immediate adjustment in the marketing promotion."
The discussion on the time difference reflects the cautious attitude of European brands when entering a new market. Due to the lack of understanding of local culture, consumers and channels, it is highly difficult for the brand to shape its image and convey the brand story.
"We will first choose to respect the standards of the brand, but we must give the corresponding recommendations to the brand, tell them the lifestyle habits, preferences and concerns of Chinese consumers, and make adjustments," Zhang said. "It is more than just upload product images on Suning.com, but an all-round expression from every angle."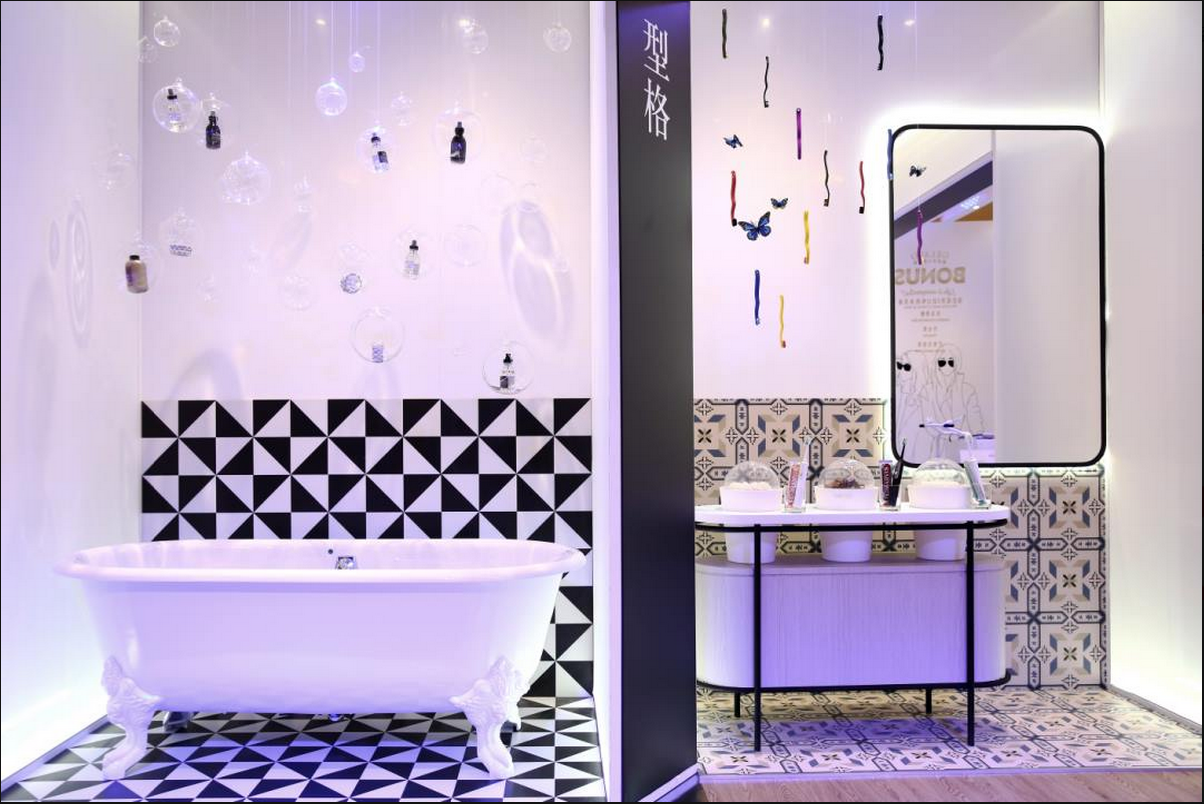 Another important issue that needs to be handled in entering the Chinese market is logistics.
"Many brands may not have global logistics warehouses, and they lack understanding of China's logistics policies and conditions. Suning can deliver these products to Suning's overseas warehouses, and conduct cross-border logistics and provide customs and tax procedures. To handle such comprehensive services, Zhang said: "Suning has overseas logistics warehouses in Germany, Hong Kong and Los Angeles. After entering China, Suning has been deeply rooted in the domestic logistics network for many years and can also help the brand to complete the so-called 'last mile delivery'."
At present, Suning's auto-pilot logistics and cold fresh logistics have been put into use. At the same time, Suning's cloud service covering logistics, financial, and data smart retail resources can also assist international brands to enter the Chinese market effortlessly.
From e-commerce website Suning.com, Suning Real Estate's high-end hotels and shopping plazas, to Suning's retail outlets and many other platforms, Zhang believes that Suning Group's diversified industry coverage can provide diverse sales, marketing and promotion channels for different brands.
Explore new consumers relationship
Diversified selection criteria
Although millennial consumers have become the new consumption force, Suning.com does not regard them as the only focus. Zhang said that Suning.com's professional buyers' team, the procurement categories are quite diversified, to ensure that they can cover different groups and meet the characteristics and needs of different consumers.
The diversified procurements allow everyone to enjoy Suning's services, which is an important concept of Suning.com when building its business platform and network.
"As a platform and retailer, we not only provide products but also provide experience and content. Whether online or offline, we hope consumers can find the services they desire," said Zhang, "We hope to serve everyone."
Penetrate into all life scenes
"Online and offline combination is not an enforcing, on the contrary, we want to follow consumer's needs and deliver prompt service wherever they are." In Zhang's view, Suning.com needs to penetrate into all the life scenes of consumers.
In the future, the scale of Suning offline store will be more space, which can provide comprehensive one-stop services such as entertaining, shopping and leisure. At the same time, we are expanding the number of Suning Grocery, there should be at least one in everyone's neighbourhood. This is the reason why Suning acquired the supermarket chain Dia Tiantian this year.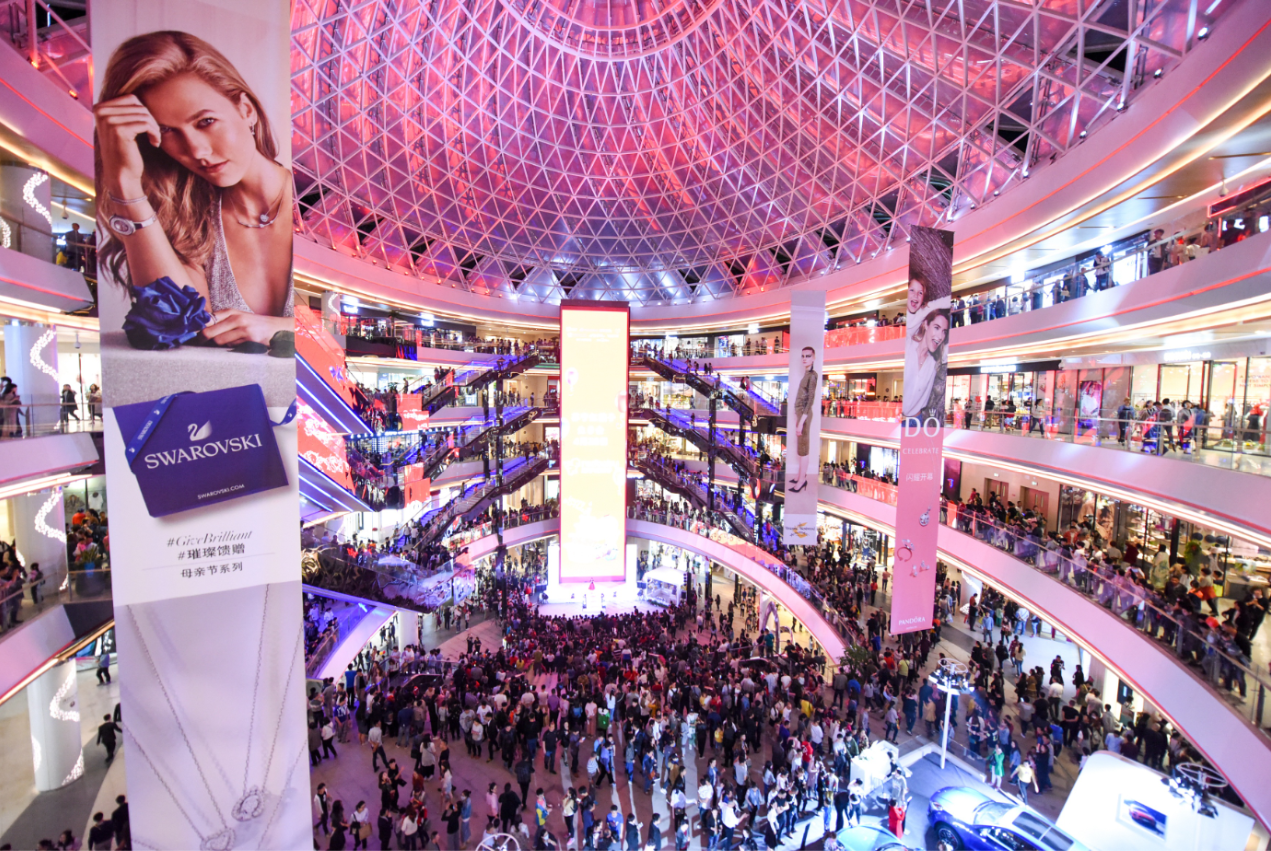 "Consumers have different needs in different scenarios. When you just want a bottle of water, a grocery store downstairs may be more attractive than a large shopping mall or any online platform."Zhang  said: "Next year, Suning Grocery will be expanded to more than 10,000 in China."
At present, Suning has a total of 10,000 stores and more than 2,000 groceries in the first and second-tier cities, and more than 4,000 small-scale stores in the third-to-six-tier cities. Strong penetration provides consumers with complete sales, logistics, and after-sales services. A wide variety of business content also allows consumers to gradually change their initial impression of Suning as an electronics retailer.
Smart service ensured consumer experience
At the 3rd Salone del Mobile.Milano Shanghai, Suning.com also released the online program in line with its exhibition. Visitors can generate their own lifestyle logs and share it online.
"Suning.com is exploring new relationships with consumers, through immersive scenarios and community-sharing shopping experiences. We will combine the advantages of online convenience and offline experience to provide high-quality products come from all over the world.
In order to make offline stores more competitive, Suning Group also uses the Internet of Things, big data and artificial intelligence to digitalize the retail elements, to make sure customers get high-quality goods, services and experience.
In February 2018, Suning launched the 2.0 version of the Baiu smart shop, which not only can pay with the face recognition but also actualize more human-computer interaction functions, such as robot welcome, smart fitting, Through big data, Suning can also collect user data, optimize recommended products for consumers, and provide personalized services.
Relying on the online and offline intelligent retail business model, Suning has made many attempts to develop the well-known Inter Milan Club, Suning.com has become the sponsor of Inter Milan training centre and clothes, Inter Milan started an official flagship store on Suning.com, selling team souvenirs, and facilitating direct purchases by Chinese fans.
Zhang said that in the future, Suning.com will not only present the products themselves to consumers but will put more focus on culture and value sharing, as well as the design concepts. "This will help us better represent the global lifestyle, ultimately, we want to become friends with consumers and vice versa, consumers become the promoter and ambassadors of our brand."
---
image courtesy of Suning