According to the research report from Cruise Lines International Association, from 2013 to 2017, the scale of Chinese cruise tourists has grown explosively from 727,000 to 2.4 million. Cruise Industry News originally expected the number grows till 5.6 million by 2024, however, an unexpecting decreasing has occurred before the upswing. Since 2017, the development speed has dropped dramatically compared to the previous decade, several cruise operator is facing the rigorous challenge.
Recently, Luxe.CO had a conversation with Mario Zanetti, the President of Costa Group Asia, in regard to the cruise culture, its fandom and the unique features of the Chinese cruise market.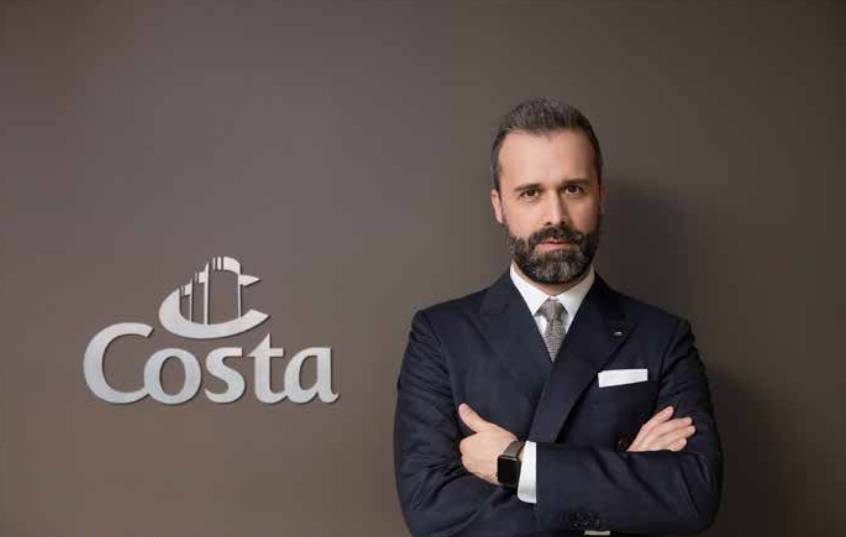 Comparing the acceptance of cruise culture between western and eastern culture, Mario Zanetti admits that there is indeed a gap in between. However, based on the Chinese market, Costa has chosen to respond positively to the market challenge. Recently, in the Shanghai, the company has launched an official float-out ceremony of Costa Venezia – the brand's first ship designed and built specifically for the China market.
Costa Crociere S.p.A., operating as Costa Cruises, is an Italian cruise line, based in Genoa, Italy, owned by Carnival Corporation & plc. Founded in 1854, the company is now one of the leading cruise operators in Europe, it is also the first international cruise company to operate homeport cruises in the China market since 2006.
With the continuous enrichment of outbound travel experience, Chinese tourists have put forward higher requirements for service quality. A cruise vacation has become beyond a cost-effective option but gradually evolved into a fashionable lifestyle.
In the Chinese cruise market, people are pursuing newer, larger ships with a variety of long-distance route choices. Only a few years ago, the scenario is entirely different, when most people still prefer short-distance routes departure to Japan and Korea. With this new tendency, international cruise operators have launched more long-distance options for Chinese customers, many route designs and onshore sightseeing have been put into consideration.
According to Mario Zanetti, this song dedicated to the Chinese market, the Costa Verde, has a weight of 135,500 tons, a length of 323 meters, a width of 37 meters, a deck of 18 floors, and a passenger capacity of 5,260 people. The number of rooms is 2,116. After being put into operation, it will become the largest member of the Chinese fleet of Costa Cruises.
Mario Zanetti said, the Costa Venezia marks a major step for the company as its first-ever ship built purposely for the Chinese market. The ship weighs 135,500 tons, has a length of 323 meters and a width of 37 meters. The deck has 18 floors and 2,116 rooms, with the max passengers capacity of 5,260 people. Costa Venezia will be Costa's largest ship operating homeport cruises from China. Zanetti said: " With the arrival of Costa Venezia, the entire cruise market will warm up, and the pricing will be slightly adjusted. We are confident to welcome more guests and even younger guests to get on board."
Expected to set sail in March 2019, Costa Venezia will arrive in China next May after a 53-day voyage following in the footsteps of Marco Polo. For the inaugural cruise, Costa Venezia will depart from Trieste in Italy and make its way through the Mediterranean, the Middle East, and southeast and east Asia before arriving at its final home of Shanghai on May 18, 2019. Currently, Costa has started reservations from global tourists for this once-in-a-lifetime journey. Starting with Costa Venezia, the company will continue treating Asian passengers to unique cruises with an Italian experience — its sister ship will be launched in 2020, which began steel cutting by the shipbuilder Fincantieri in Italy earlier 2018.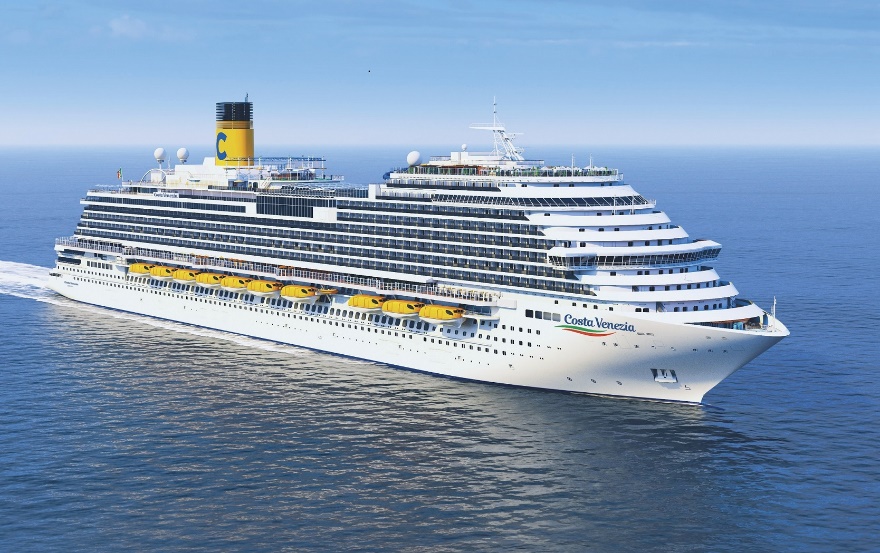 ---
More from the interview:
L: Luxe.CO, M: Mario Zanetti
L: What is the special meaning to build a ship specifically for the China market?
M: First of all, this shows Costa's emphasis on the Asian market and confidence in the future. Secondly, the Costa Venezia is an important milestone for the Costa Cruises and Fincantieri, which opens a new era for cooperation between the two.
Before 2017, the number of cruise travellers increases by double digits every year. Since 2017, the growth has slowed down. And Costa has sensed the changes in the Chinese market in advance, but still arranged Shanghai as the home port of Costa Venezia. This is not only because we have seen the potential of Chinese consumers, but also the support of the port and the government.
L:How to make cruise vacation into a culture and lifestyle, instead of a cost-effective option?  What is the brand positioning of Costa?
M:   Costa is committed to promoting the cruise culture to Asian guests. It is a new travel concept that combines fashion, cuisine and shopping. In Europe, cruise travelling has already penetrated into the culture deeply, whether it is a family vacation or study trip. Most people know very well about the events and activities on board. In Asia, we hope to make more tourists aware and understand cruise travel the cruise culture, and create the concept belongs to the local people.
Costa is the first international cruise company to come to the Asian market. As a pioneer in the industry, we feel obligated to promote the culture. With the arrival of Costa Venezia, the entire cruise market will warm up, and the pricing will be slightly increasing.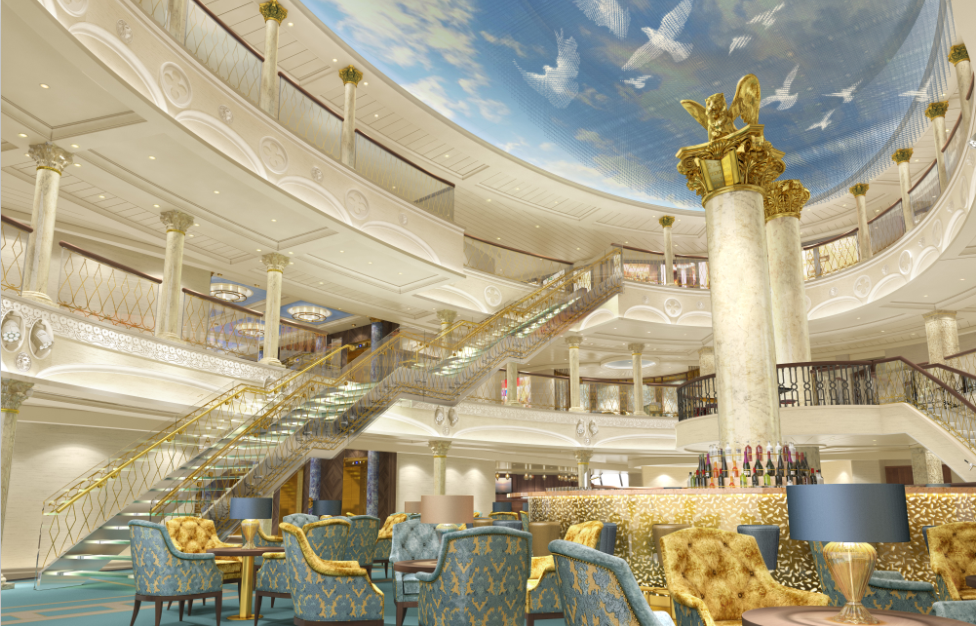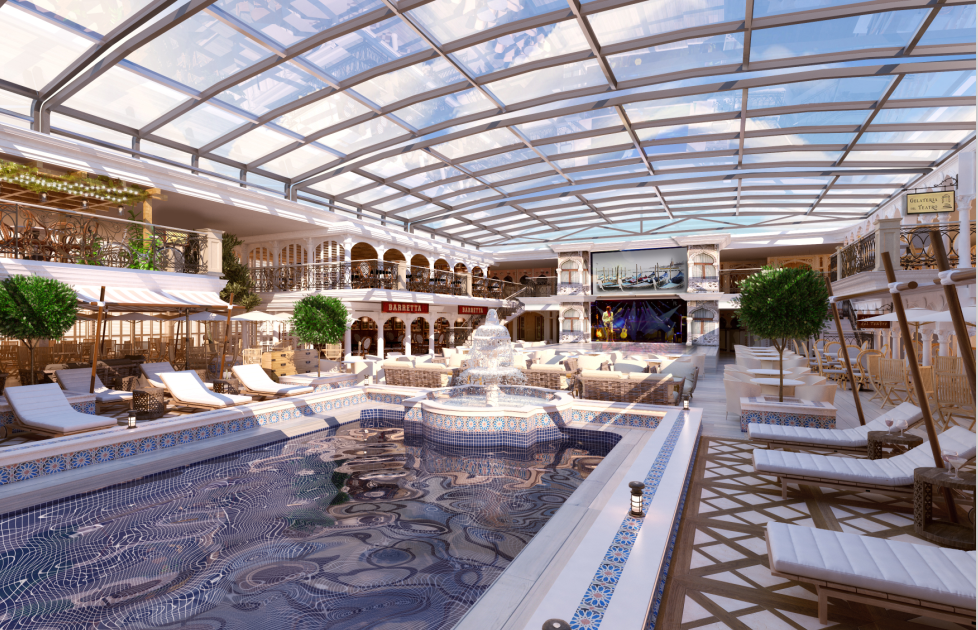 L: Can you share the marketing strategy in acquiring young Chinese consumers?
M: We work closely with the Juventus Club and launched the special "Italy at Sea" camp, bringing guests an immersed experience. The camp truly includes everything, from learning about the club history, indoor training, to warm-up activities, mimic games and outdoor match training, there are also souvenir shops and museums to visit. In addition, we know the huge demand for high-end dining and shopping in China's middle-class population. We invited the Michelin-starred restaurant 8 1⁄2 Otto e Mezzo Bombana to provide guests with the most authentic top-class Italian cuisine. (writer's note: 8 ¹⁄₂ Otto e Mezzo Bombana is an Italian restaurant at Shop 202, Alexandra House, Central, Hong Kong. It is the only Italian restaurant outside of Italy to have received 3 stars from the Michelin Guide, having been awarded 3 stars by the 2012 Michelin Guide Hong Kong and Macau.) In terms of shopping, the ship has a special luxury and fashion shopping area, offering Italian and global top leather goods, jewellery, watches and other categories of products, of which the beauty area is the largest in Asia.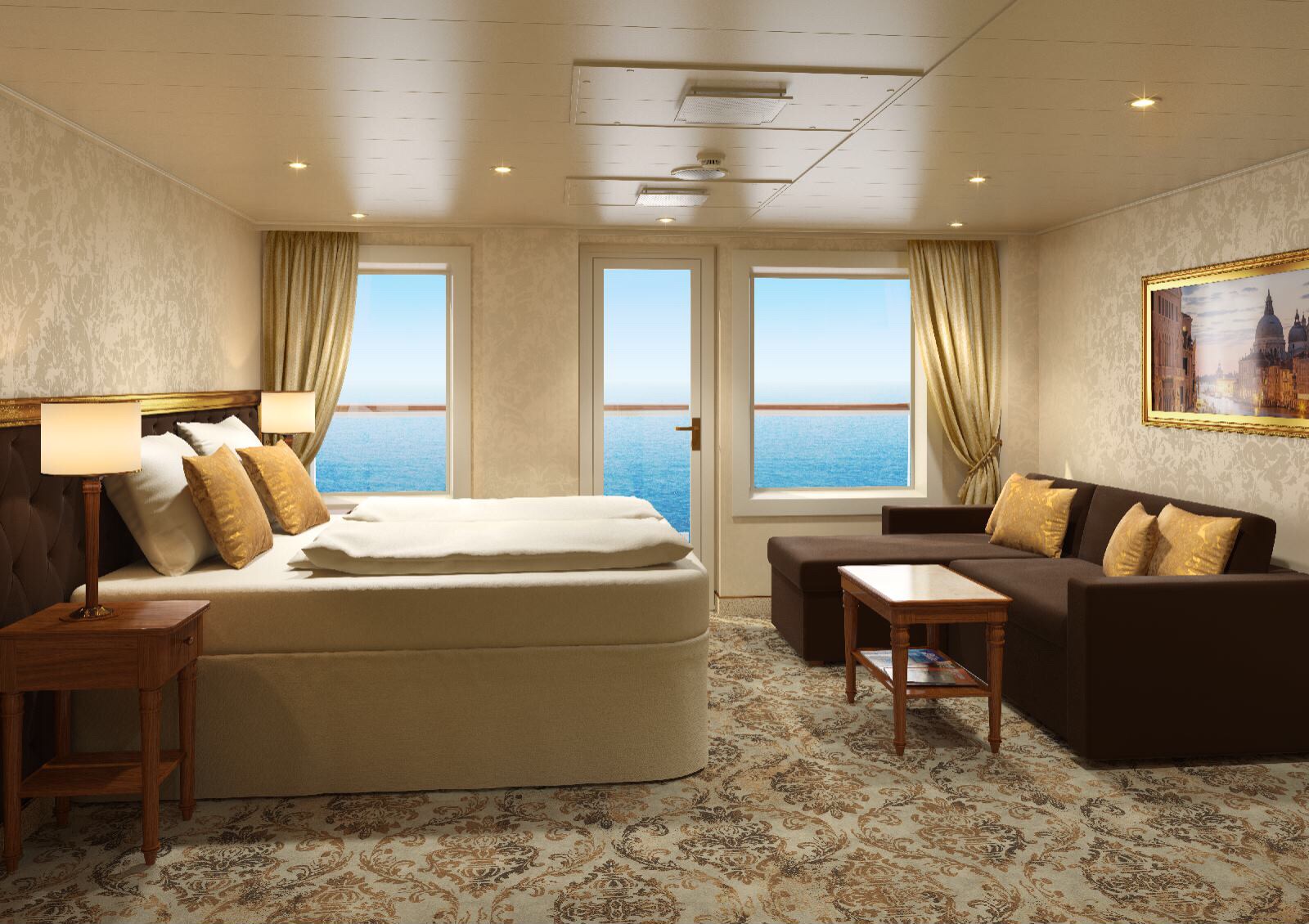 L: On the official website of Costa China, there is a self-operated e-commerce platform. In addition, we have learned that Costa has also opened a WeChat mini program. Could you introduce the distribution channels of Costa China?
M: Our distribution staff works closely with travel agencies across China. Compared with 18 months ago, our current travel agency distributors are about three times. In terms of online channels, we are working with WeChat, Alibaba's travel booking platform, as well as Ctrip, Lvmama, and Tuniu.
L: In a recent interview, Arnold Donald, the CEO of Carnival Group, has pointed out that China will become the world's largest cruise market in the future. He mentioned that the cruise industry currently has insufficient penetration in the global market, and the number of cruise cabins in the world is less than 2% of the number of hotel rooms. How do you see the role of the Chinese market in the global strategy of the Costa Cruises?
M: We strongly agree with this view that China will become the world's largest cruise market in the near future. Because China has all the elements of the development of the cruise industry, the middle class is growing rapidly, and their leisure vacation preferences are changing. They want to actively participate in the experience and are willing to explore, discover and take adventures. A cruise vacation is not only a way of recreation, but also enhances the emotional connection between people and their beloved ones. Therefore, we firmly believe that the potential of the Chinese market is tremendous and it is still in the early stage of developing.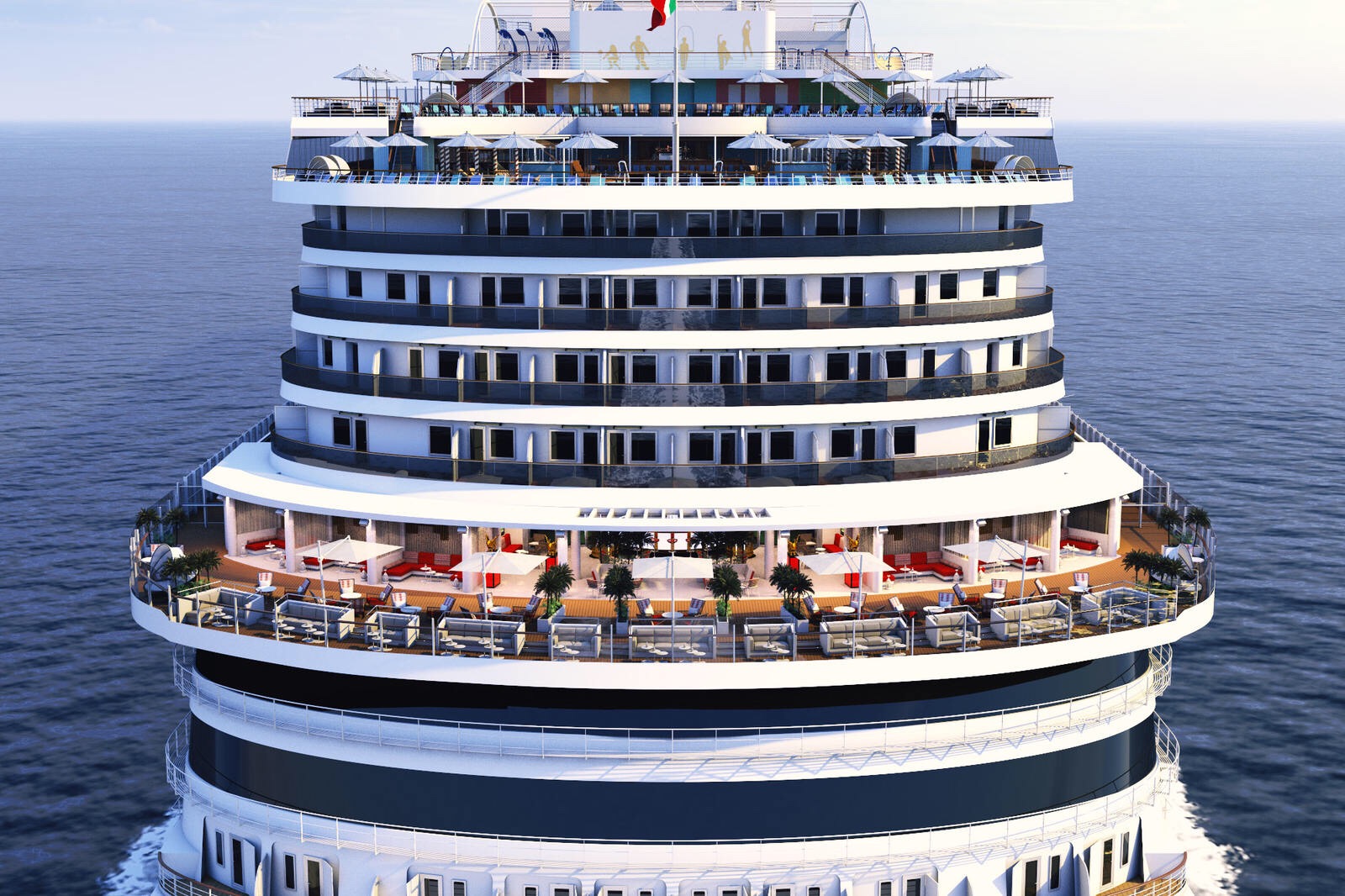 L: Who will be the most promising group of guests in the Chinese market? What is the main target group of Costa Venezia?
M: The middle class is the most prominent potential group, and their demand and requirements for high-end dining, sightseeing and exploration are becoming more significant, which is very different from previous years. It has nothing to do with the age, as long as people want to explore Italian culture and lifestyle, they will all be our guests.
Costa Venezia is aiming customers in their 25~45 years, since the home port of is Shanghai, our main target group are from the eastern cities, such as Shanghai, Nanjing, Hangzhou, Ningbo and other cities in Jiangsu and Zhejiang province. Of course, we sincerely welcome all guests from all regions of China, we can provide a unique and high-end holiday experience for guests from all regions.
L: As the first specially designed ship for China market, what is the uniqueness of Costa Venezia?
M:  For the very first time, Costa Venezia incorporates Italian elements and lifestyles into the design. Every detail on the ship has a strong water city character: for example, Piazza San Marco, the most beautiful living room in Europe; the famous Lounge Delle Stelle, which features classic drama such as Romeo and Juliet, La Traviata, and Teatro Rosso; and don't we forget the Laguna Waterpark, a favourite place for children.
According to the Chinese guests' entertainment preferences, the ship also has a Golden Party with Italian classics and a Venetian Carnival. In addition to tasting the authentic Italian cuisine, we hope to give our guests an immersive experience of Italy's advanced resort experience and culture.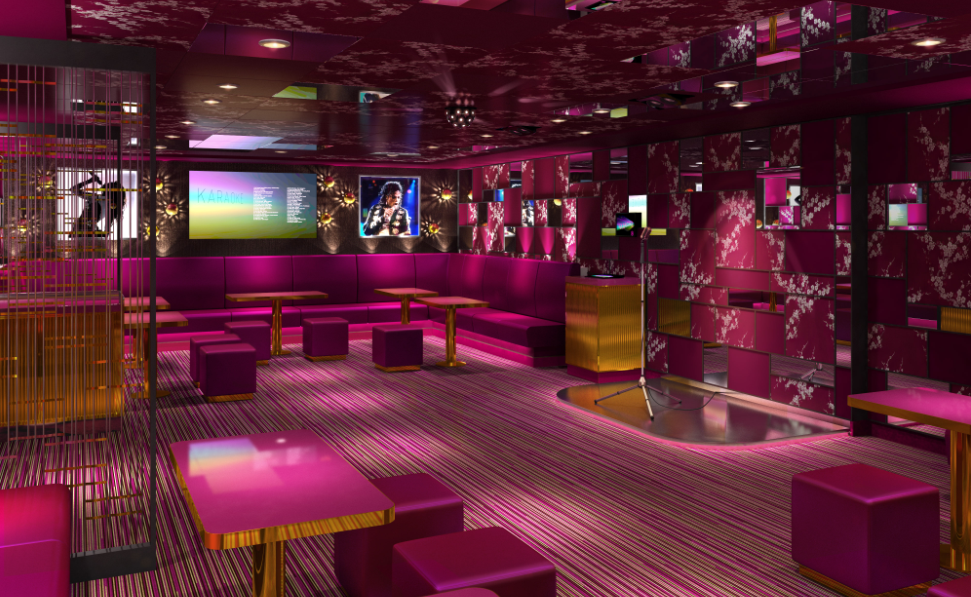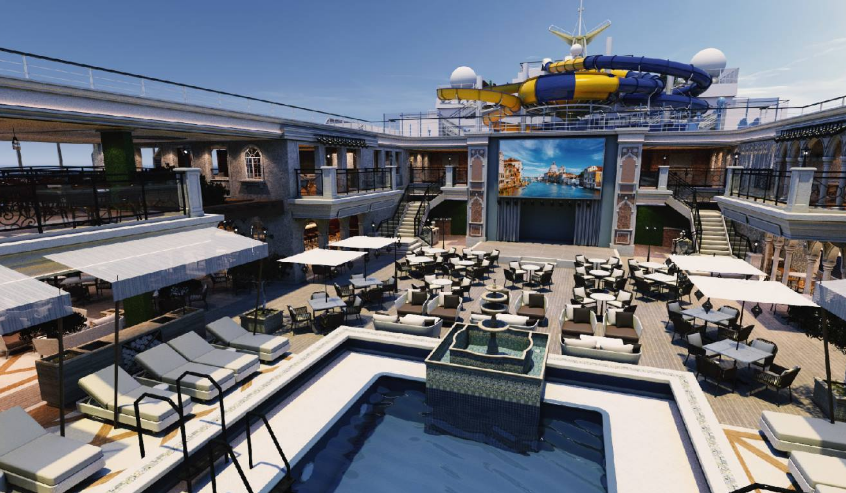 L: You have been appointed as the president of Costa Asia since last August, what impresses us that you already have over 20 years experience in the cruise industry. What kind of special experience do you want to take to China?
M: Yes, I have been dealing with numbers for the last 20 years, such as pricing. But I think what is more important than these figures is communication. In the Chinese market, my main responsibility is to listen to the needs of the market, observe and understand the guests here, and communicate closely with them.
About Mario Zanetti
Mario Zanetti was promoted to president of Costa Group Asia, effective from August 2017. He is responsible for expanding the company 's leading presence in Asia, covering China, Hong Kong, Taiwan, Japan and Korea. He also plays a pivotal role in leading Costa Cruises to contribute to developing a healthy eco-system in the cruise industry.
A veteran in the cruise sector with over 20 years of industry experience, Mr Zanetti began his career in the late 1990s when he joined Costa Cruises in the company's headquarters in Genoa, Italy. Over the last two decades, he has held various key positions, most recently President of Carnival China. Prior to that, Zanetti served as Senior Vice President of Revenue Management & Itinerary Planning for Costa Cruises, where he led teams across pricing and retail strategy, revenue management, itinerary and shore excursion planning, as well as air & sea operations.
Mr Zanetti studied maritime economy at Università degli Studi di Genova and completed his executive education by attending general management programs at Insead Business School.
About Costa Cruises
Costa Crociere S.p.A. (Italian pronunciation: [ˈkɔsta kroˈtʃɛːre]), operating as Costa Cruises (Italian: Costa Crociere), is an Italian cruise line, based in Genoa, Italy, owned by Carnival Corporation & plc. Founded in 1854, the company originally operated cargo ships, in order to carry olive oils and textiles from Sardinia to Liguria. In 1924 the company passed to founder's sons that started commercial activities, buying the ship Ravenna. Commercial activities continued until the introduction of passenger services in 1947, with regular services between Italy and South America. The company later converted its entire fleet to full-time cruising, and as an independent company became one of the largest cruise operators in Europe. Acquired by Carnival Corporation in 2000, Costa Cruises is now one of ten brands operated by Carnival and accounts for approximately 16% of its revenue.
In 2006, the company started its first international cruise route operated by China as its home port and became the first international cruise company to enter China. At present, Costa Cruises has 15 ships serving the China market, including the Costa Atlantic. Since its introduction in China for more than a decade, Costa Cruises has provided a pure Italian cruise vacation for more than 2 million Chinese tourists.
About Carnival Corporation
Carnival Corporation & plc is a British-American cruise operator, currently the world's largest travel leisure company, with a combined fleet of over 100 vessels across 10 cruise line brands. The Carnival group comprises 9 cruise line brands and 1 cruise experience brand operating a combined fleet of 104 ships.
In 2011 the combined brands of the Carnival group controlled a 49.2% share of the total worldwide cruise market.
---
Photo courtesy of Costa Cruises