In recent years, on the calendar of Milan Fashion Week, it is not difficult to find the names of Chinese designers – Uma Wang, Angel Chen, Rico Manchit Au. Through the frequent exposure, their brands were founded at the beginning with international renown, and well recognized by a large number of international retailers and buyers. The person who brought these young designers to the international arena is a highly respected Italian lady in the fashion world: Andreina Longhi, founder and CEO of Attila&Co, the first Italian agency to integrate strategic marketing consultancy, creative and PR into holistic brand building solutions
Andreina Longhi is an energetic and enthusiastic entrepreneur who entered the fashion and luxury marketing during the 80s and has a demonstrated industry experience. Her clients include Valentino, Versace, Gucci, Boucheron, Montblanc and a large number of luxury brands, as well as P&G and L'Oreal. As early as 2003, when China's fashion industry was still in its infancy, she decided to expand the business here and eventually, set up the office in Shanghai in 2016. Today, she still travels frequently between Milan and Shanghai, providing digital strategy, advertising marketing, event planning and brand building guidance for internationally famed brands; at the same time, pouring heart and effort on Chinese designer brands for their broader growth.
Recently, Ms Longhi has had sincere talks with Luxe.CO in Milan and Shanghai. She reviewed her personal entrepreneurship and growth and gave much valuable advice for the international development of Chinese designer brands.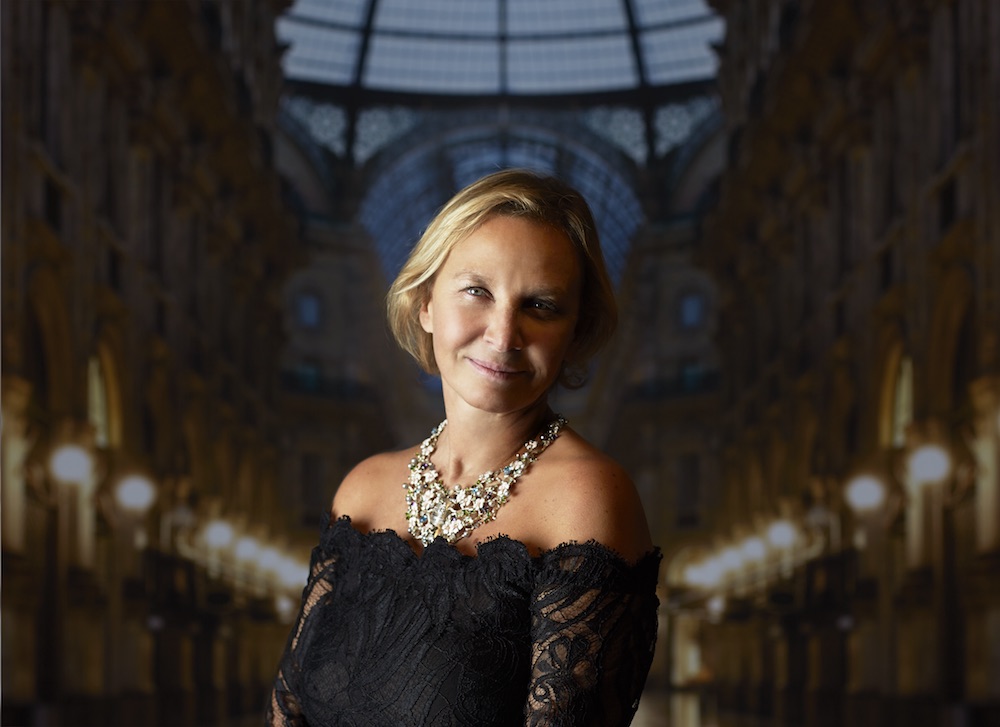 ---
Knock, knock, fashion's door
In the 1980s, I worked as a secretary at one of Italy's top fabric companies. I speak proficient English, French, German, and Italian, which was quite rare at that time. The head of the fashion department was an 80-year-old elegant lady who keeps a short grey hair and dressed graceful and tasteful all the time. One day, she asked me: 'Do you want to work in the fashion department?' I, of course, accepted her invitation.
With her kind guidance, I learned a lot. Once we went to a famous fabric trade fair in Frankfurt, where I met many well-known fashion designers for the first time, such as Yves Saint Laurent, Karl Lagerfeld, and Kenzo Takada. I was so young and shy at the time, but she trusted me very much. Since she doesn't speak German but I do, she told me: "You don't have to talk, you just listen what they say, and let me know." She has a high reputation in the Italian fashion world and is familiar with many famous designers. I have gained a lot from her.
Then I went to Max Mara, which is very much like a military academy in the Italian fashion industry. The founder Achille Maramotti is the icon of the Italian fashion, he was one of the first to see that the future of fashion lay in the mass production of designer-quality clothes. I still remember what he said to me: "Products are fundamental, others can come slowly; but without good products, everything is useless."
My work at Max Mara is incredibly busy. I went to work at seven in the morning and came back in the middle of the night. I travelled around the world every day, Milan today and New York tomorrow. In the process, I have a more deep understanding of the fashion industry, but for four years, I have no private life at all. I knew I must stop this, so I decided to start my own public relations company Attila&Co in Milan.
Chinese fashion in 15 years
15 years ago, I decided to start expanding business overseas since my children had all grown up and I had more time. So I came to China when I stood in the centre of Tiananmen Square, I shouted: "I am finally here!"
Today's Chinese fashion industry has undergone tremendous changes compared to 15 years ago. I remember that I saw a fashion show in Beijing 15 years ago. It took 45 minutes to showcase the costumes with a strong ethnic feature. Today, there are more outstanding designers emerging in China, I can say that I have witnessed the growth of some of them, and I am deeply impressed by the rapid development of Chinese fashion.
Compared with many long-established brands in Europe, many in China may lack the history and inheritance advantages, so they need to make more efforts. Therefore, I think they need a broader view of the outside world, but on the other hand, don't forget the Chinese root. I always say to my Chinese designer friends: "You should be proud of being a Chinese designer and utilize the culture to make an influence."
The brands from different countries all have their own styles: the US sporty style, the Italian elegance, and Japanese simplicity. These elements can create a label-like impression on people. I think Chinese designers can also have good recognition when incorporating subtle Chinese components.
Many young Chinese designers are now paying more attention to the internationalization of their own brands, but I believe that respecting the roots of this culture is the driving force behind. On the contrary, I have also seen that many Chinese designers do not have a good sense of international development and always stick to the domestic market. Despite the huge consumer population and potential in the Chinese market, the fashion preferences and needs of young consumers are becoming more and more global, and Chinese brands need to adapt to this change.
In the 15 years of performing on the Chinese market, I saw the growth of Chinese designer brands. This made me very pleased and demonstrated that I made the correct decision. What we want to do now is to help them better display their own brands, let them participate in more international fashion activities, and provide them with more opportunities. During my process of selection, one point is beyond important: if a brand wants to succeed, it must have its own characteristics (such as special textiles), and special recognition, otherwise you will be no different from fast fashion brands.
Take Chinese design abroad
The first Chinese designer I introduced overseas was Uma Wang. One night, I was having dinner in Shanghai with an Italian friend, she mentioned that her neighbour is creating own brand. So I first met Uma under her recommendation, the first impression was she was so beautiful and elegant. As she just started, the studio was very small though attractively arranged, the clothes she designed amazed me deeply.
I took her to Milan to prepare the show and gave her a lot of advice. As a designer, it is often difficult to look at the collection from an outsider perspective and I can help to better choose and match the collection. We have worked together for about 6 to 8 seasons.
Uma Wang is the first Chinese designer brand to Milan Fashion Week. At that time, some Italian media feel it difficult to accept, but others in the industry decided to give Chinese designers a chance, why not?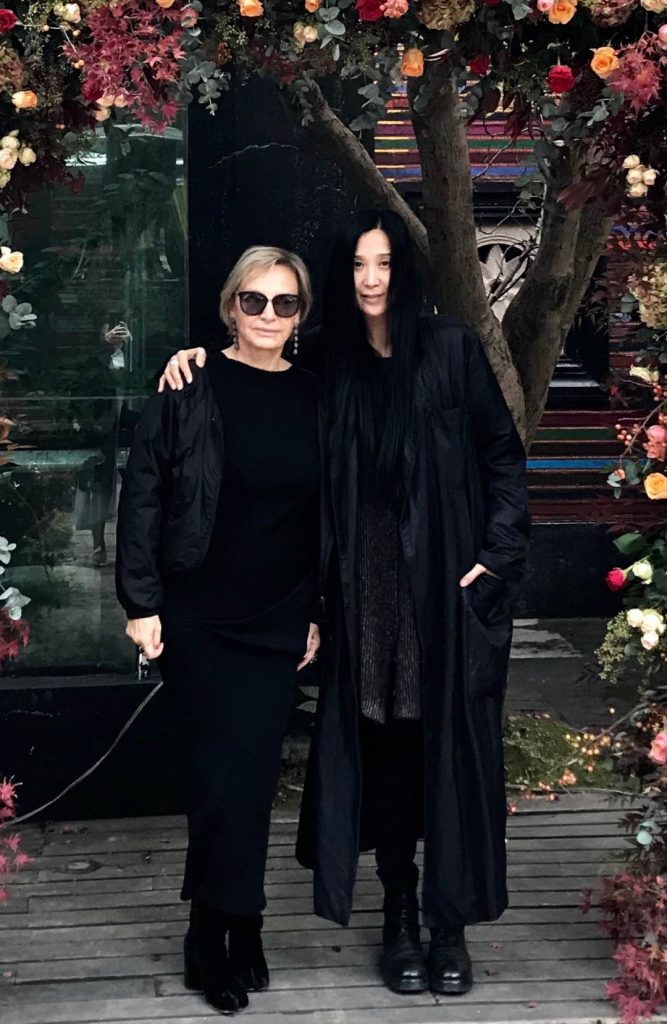 I showed around Uma Wang's lookbook and show photos. The best gain was that UMA WANG got the free invitation to Milano Moda Donna, hence as an emerging designer, she couldn't afford the expensive venue fees.
Subsequently, Uma Wang continued to be invited to several shows. The Italian media showed positive comments and feedback and being supportive of this new brand. She is the first one makes me feel confident that Chinese design can actually go internationally.
The second Chinese designer I worked with is Manchit Au (RICOSTRU), which is completely different from Uma Wang. She studied at the Istituto Marangoni and has clear goals for the future. She sticks to own thought and not simply be influenced by others, many people in the industry really appreciate such characteristic, and her strong personality remaining a deep impression on me.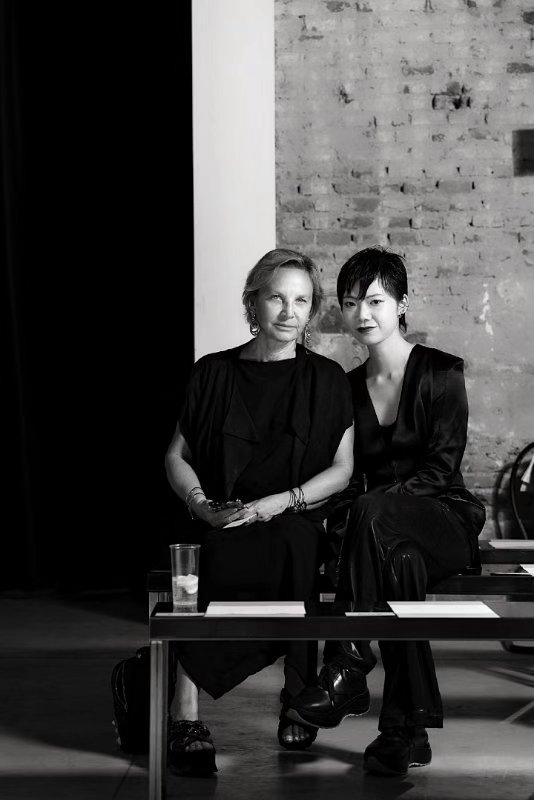 In 2016, she was hand-picked by Giorgio Armani, showed during the Milan Fashion Week, at Armani Theater. She successfully exhibited the value of the brand and gained a lot of attention from the media. Since then, she has also planned to open the store in Milan. — This is another successful case.
The third one will be Angel Chen, who is young and has a high degree of recognition. We have been working in Milan for two seasons, and this year she was invited to host the show during New York Fashion Week Tmall China Day. But she told me that she still wants to go back to Milan since her main business and clients are in Milan. I believe that the road of her brand is absolutely promising.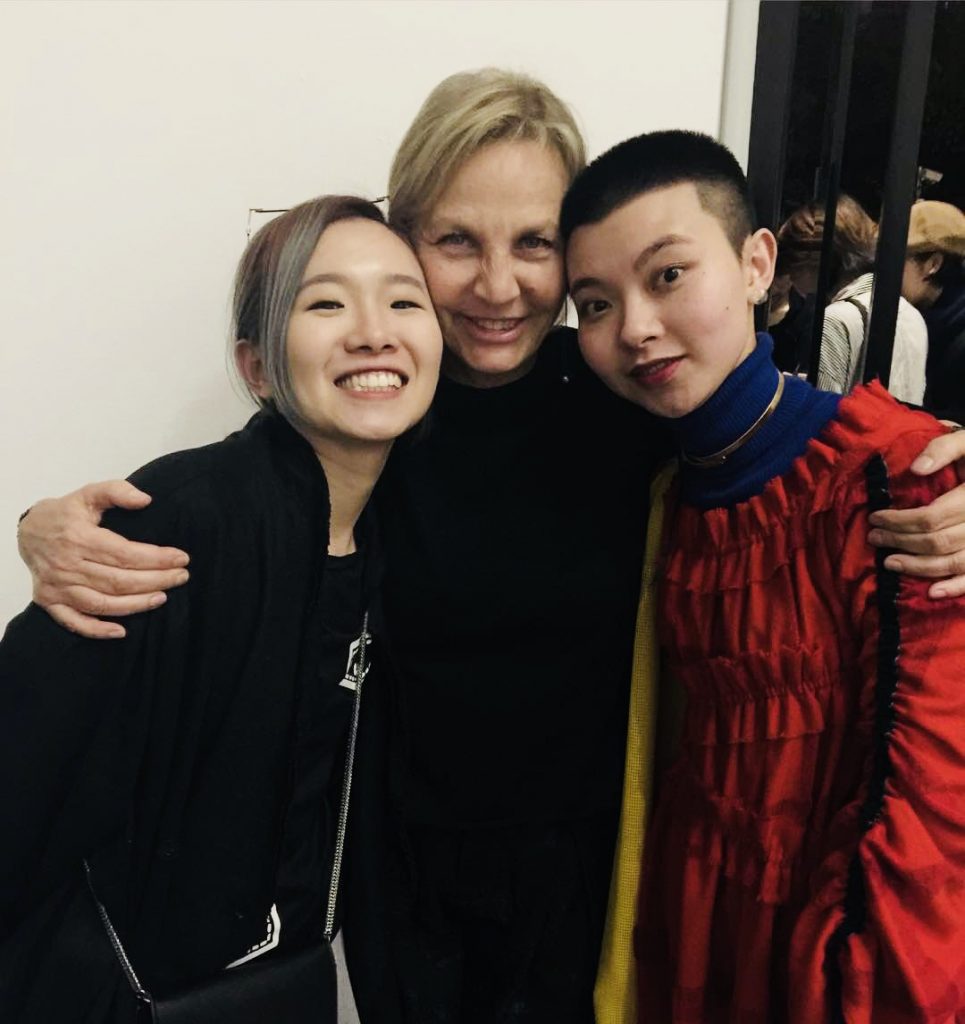 This is the three cases I want to share. Currently, I am working with designers who are newly graduated, such as Dido Liu (deepmoss) and Percy Lau, so I can provide guidance and help from the early stages of their development.
Words for young designers
When I want to opt for a designer brand to cooperate, I go to the show. Sometimes, I truly like the brand, however, I don't see its sales potential in the global market. I have noted that, though the situation is changing, many local consumers have insufficient confidence in Chinese brands.  From this point of view, I think it is very necessary for these businesses to expand overseas, which can better display the brand's ideas and concepts and boost the favorableness.
Now, many Chinese students choose to go to international design institutions. I have participated in the graduation design exhibition of ISD (Istituto Europeo di Design). Four of the five students come from China, and three of them are actually very good. On the one hand, I feel that the design level of Chinese students has improved rapidly, but on the other, there is no solid team behind to support them. Which is to say, if you want to run a show in Milan, you need a great stylist, lighting design, show director and other team members. Such team support is a must for designers to go international.
Also, the focus of the Chinese designers is still on clothing. In the future, they should expand to accessories, bags and shoes.
Another point needs to emphasize is that fashion is an industry with strong social attributes. I found that many young designers are too introverted, and even unwilling to walk out to meet and give thanks to the audience after the show. They put themselves in an extremely small circle and don't want to participate in any social activities. I think this type of designer is very difficult to succeed. As a designer, you need to be curious and open-minded, be positive to make friends, and sincerely want to become friends with your customers, therefore you can truly understand what the market needs.
The importance to set up a clear strategy
In the fashion business, no strategy, no future. This is an unavoidable conversation, having a clear brand strategy is the basis for the development of fashion business. Besides, we need to have a forward-looking vision, discover the constant trend of the market, and periodically make corresponding adjustments, instead of following the patterns. You need to have clear answers to these questions, "What is my business?", "Who is my consumer?", "How to win the consumers?", "How do I tell the essence behind the brand?"
Every time we work with a company, I play the role as a doctor, diagnose the unhealthiness and provide with prescriptions. I don't think we simply are a public relations company, instead, we are a communicator. I hope to express our views in the Chinese fashion industry.
In the future, we will continue to help more international brands enter China while bringing more Chinese designer brands globally. I hope that with our efforts, more Chinese brands become famed and adored worldwide.
---
Photo courtesy of Attila&Co