The growing environmental consciousness expressed by consuming creates a substantial potential for sustainable fashion. Till this point, sustainable fashion has gone beyond nature and environment, it is also a business strategy as well as industrial revolution. Hopefully, with the newest global sustainable fashion monthly, we all get more inspiration to welcome the upcoming new year.
Environmentally friendly clothing
Since 2012, Rothy's co-founders, Stephen and Roth, realized something was missing from the market. Sustainability was growing in importance but was not yet stylish, and style and comfort rarely coexisted. Since then, Rothy's began as an idea to turn recycled, single-use plastics into something both beautiful and useful. Three years in, it has taken 20 million plastic bottles destined for landfills and repurposed them into timeless, durable flats. On 17th December, Rothy's Announces Goldman Sachs Investment Partners has Invested $35 Million. Now, the company looks forward to the next phase of the journey to becoming a globally recognized brand.
The 11 times World Surf League Champion, Kelly Slater and acclaimed designer, John Moore founded Outerknown with the belief that people have a responsibility to make clothing that respects the world around us. In 2015, together they introduced Outerknown, a sustainable, surf-inspired clothing brand founded on a premise of respect for the fashion industry's two most neglected assets, also Outerknown's mission statement, "people and planet." Outerknown believes that sustainability starts with transparency, as a customer, you can check the full list of suppliers. They use ECONYL®, the recycled fishing nets and nylon surplus transformed into premium nylon jackets and board shorts.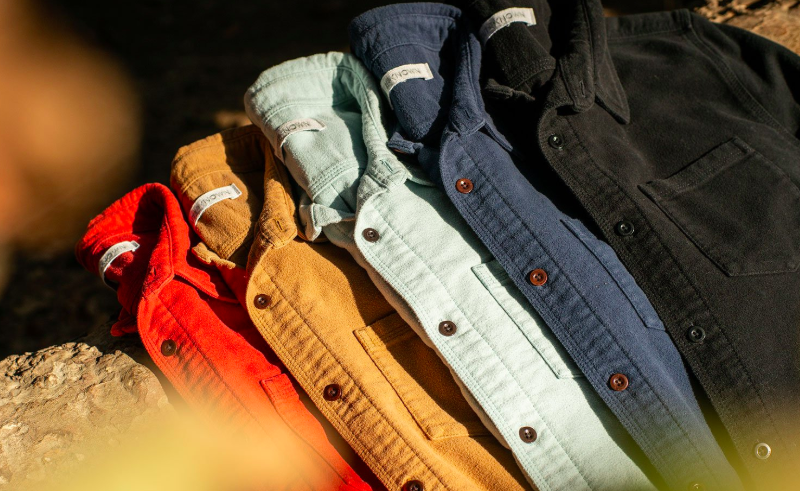 Recently, Breitling's new Superocean Héritage II Chronograph 44 Outerknown celebrates the brand's partnership with Outerknown, which features a first for Breitling: the strap is crafted from ECONYL® yarn, an innovative material created from nylon waste, one source of which is fishing nets from oceans around the world. Both brands hope to raise awareness of the marine waste problem and to motivate individuals to take action to clean up the oceans through their work with Ocean Conservancy.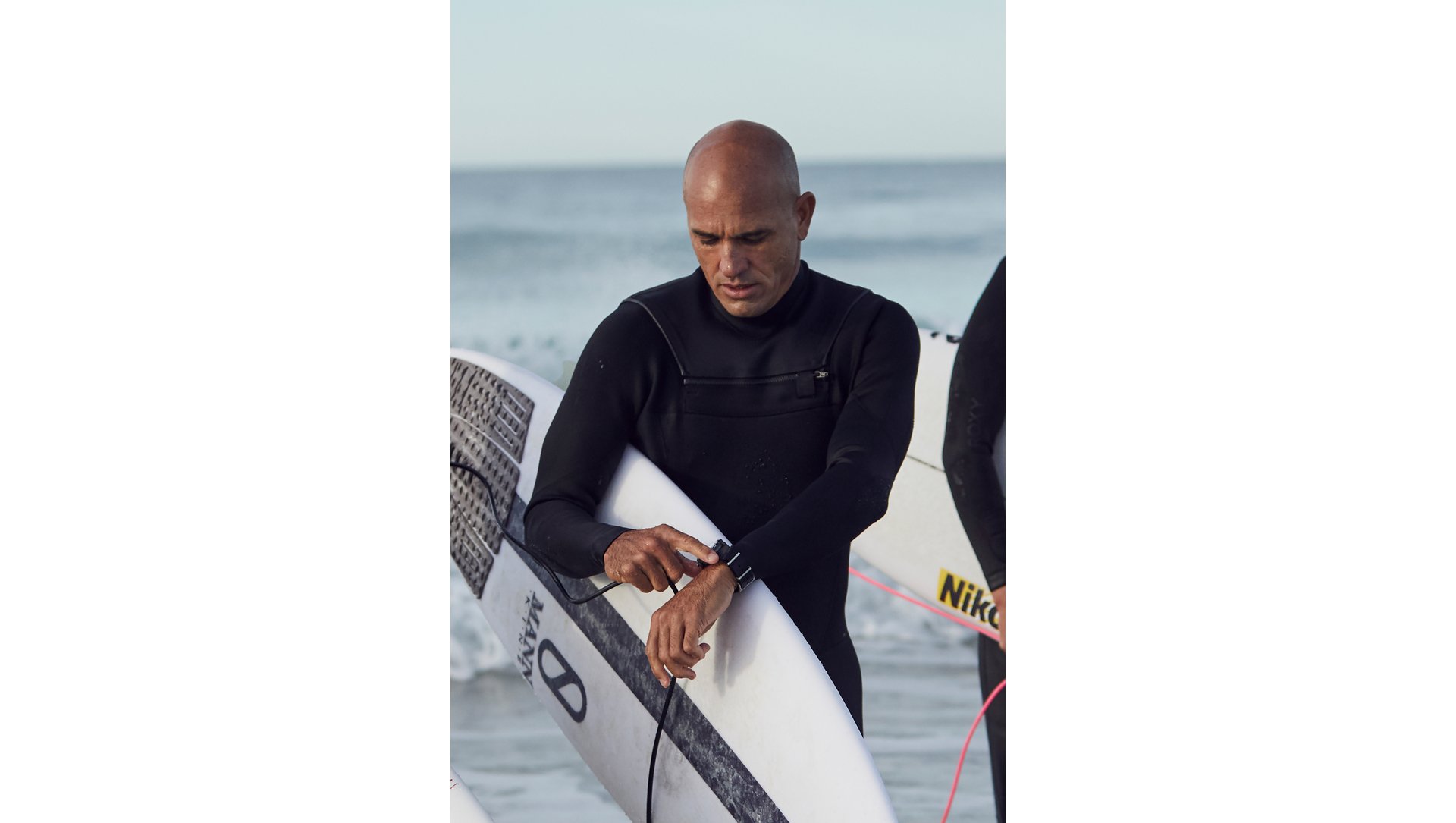 Londrė Bodywear is a new swimwear concept combines the passion for sustainability, travel and minimalism. Based in Vancouver, Londrė creates and produces beautifully designed, outrageously flattering and sustainable one-piece swimsuits and bikinis that lead the way in having the lowest possible impact on the planet. All garments are made from recycled fabric that is primarily derived from discarded plastic water bottles and has the highest international eco-certification possible.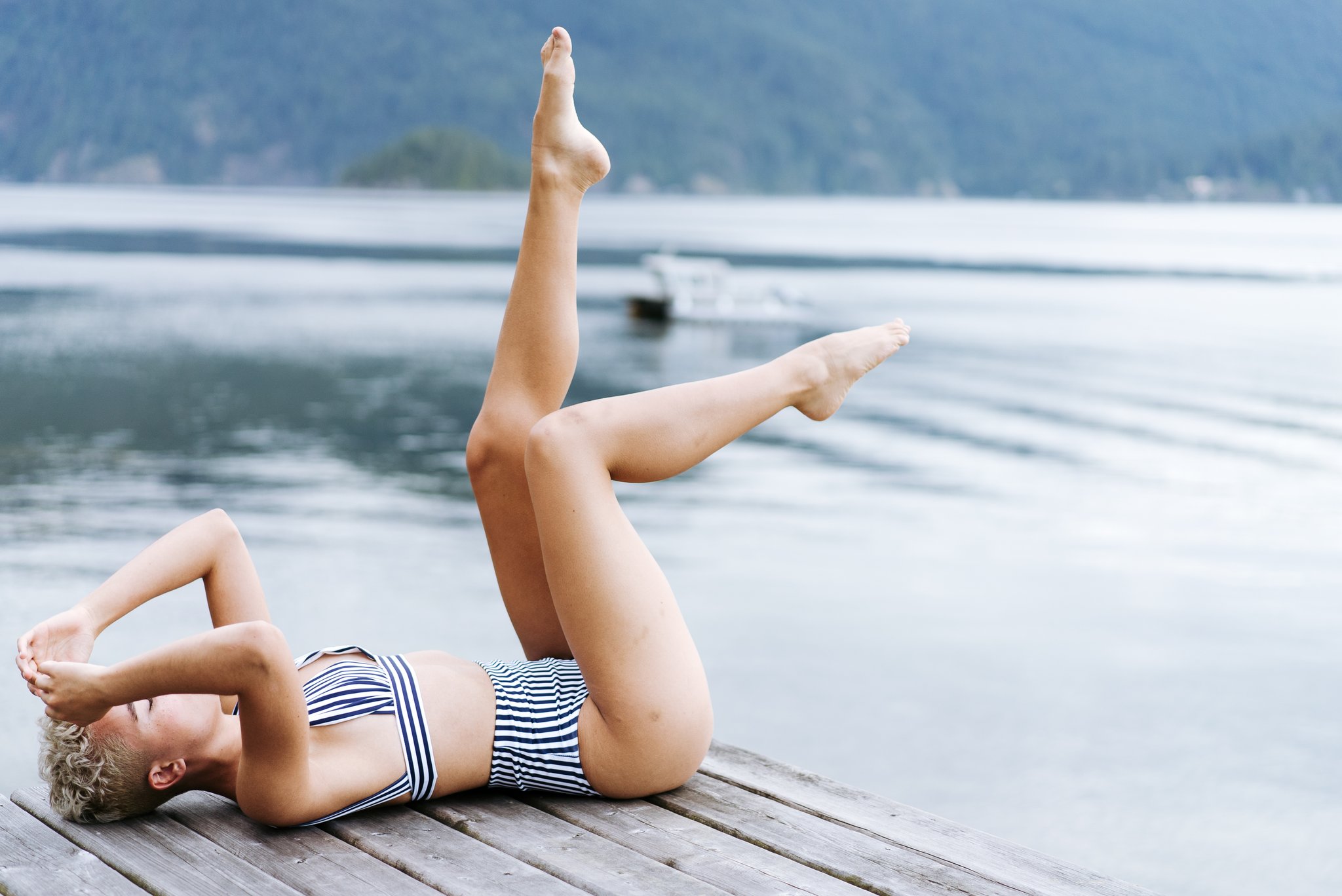 Pangaia (Pan means all-inclusive, especially in relation to the whole of a continent, racial group or religion; and Gaia means Mother Earth) is a global collective of people with one mission – to accelerate the world's transition to responsible production and consumption. Following 10 years of research, Pangaia limitedly reveals a puffer jacket filled with wildflower down — a breakthrough vegan technology launched exclusively by the Collective. The puffer jacket shell is made from post-consumer recycled materials and plastic bottles, filled with wildflower light and warm down resulting in a 100% cruelty-free alternative to traditional winter wear.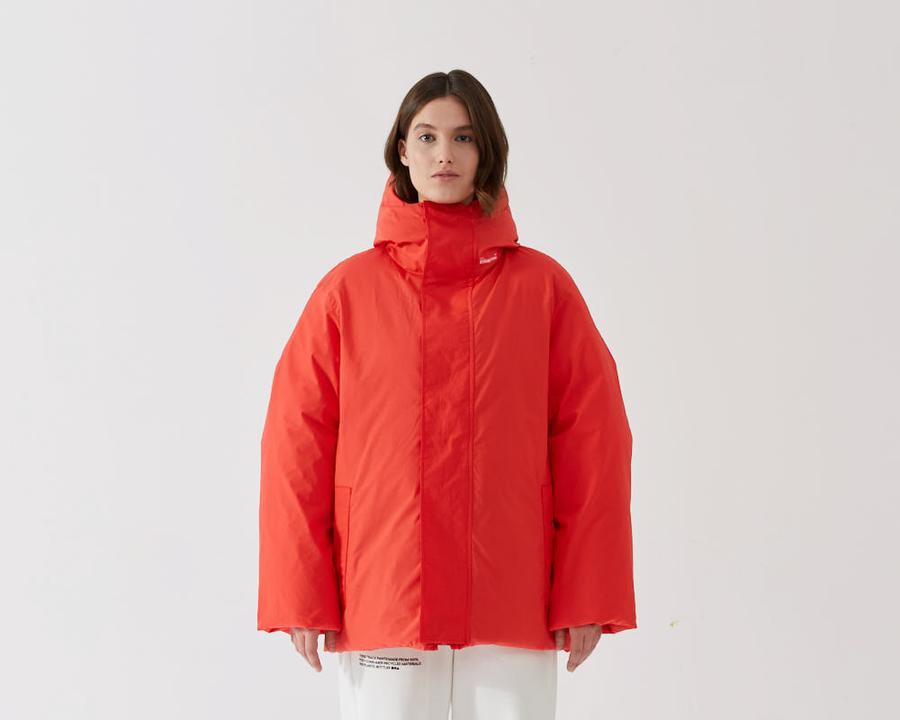 Ioncell-F technology is developed at Aalto University in collaboration with the University of Helsinki, turns used textiles, pulp or even old newspapers into new textile fibres sustainably and without harmful chemicals. The process converts cellulose into fibres which in turn can be made into long-lasting fabrics. During 2018 Independence Day, Mrs Jenni Haukio was wearing the gown made of birch-based Ioncell fibre was designed by students Emma Saarnio and Helmi Liikanen and created by a team of Aalto University's experts.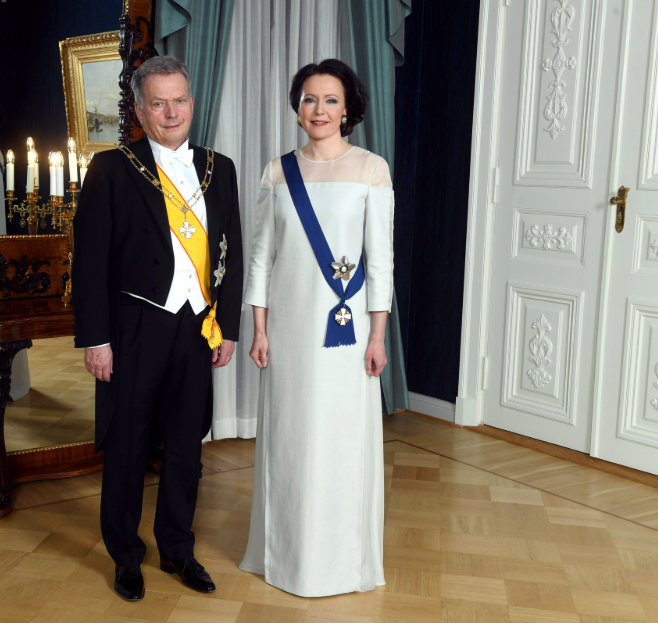 Sustainable fabrics and textiles
The company Bureo is on a mission to find innovative solutions to prevent ocean plastics. Through their recycling program in Chile, 'Net Positiva', Bureo provides fishing net collection points to keep plastic fishing nets out of oceans. Preventing harmful materials from entering the ocean, the program protects wildlife and supporting local fishing communities through financial incentives. Once collected, the recycled nets are washed and prepared for a mechanical recycling process. Within this process, they are shredded and fed through a 'pelletizer', where they are melted and cut into small recycled pellets. These pellets are then injected into steel moulds to form skateboards, sunglasses, thread and other sustainable goods. Since 2013, over 185,000 kg of NetPlus materials , have been collected to date from 26 participating communities in Chile. On top of these, Bureo is also working with industry-leading companies, to incorporate NetPlus materials into their supply chain.
Responsible manufacturing
Maggie Marilyn is a New Zealand based fashion brand launched in 2016, and quickly gathering pace to now sell at 75 doors internationally including Saks, Neiman Marcus, Moda Operandi, Intermix, Shopbop, FWRD, and Selfridges UK. As 'Season Six' launches to stores this November, the collection will be packaged for the first time, not in industry standard polyurethane but in a fully biodegradable bag made from root starch (cassava), vegetable oil and a vegetable polymer created by Complast. This new packaging can be composted, disposed of into landfill, or if mistakenly discard in our rivers and oceans will fully biodegrade over time leaving zero toxic elements. Such developments in Maggie Marilyn packaging, it is hoped, will encourage other brands, and our own retailers to demand more, narrowing in on a specific issue that is holding us all back from being more accountable, and more transparent.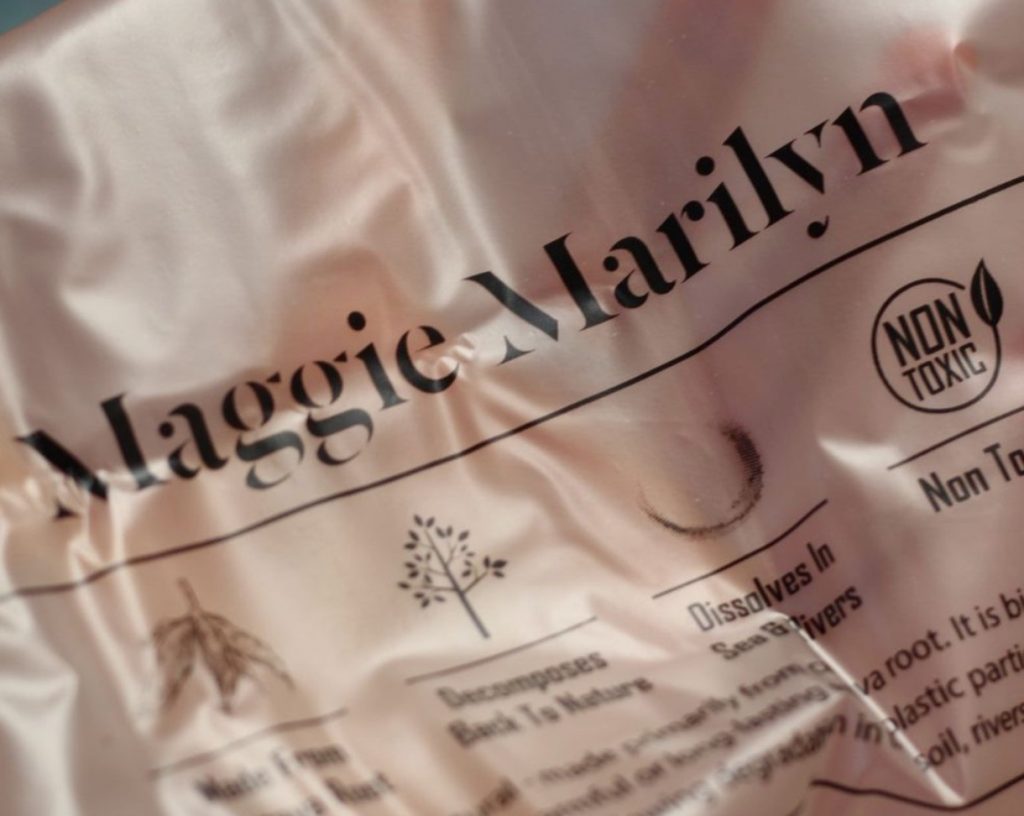 Lush prides itself on finding new and innovative ways to create packaging-free, or as they like to say, Naked. These solid inventions are formulated without any synthetic preservatives, which is easy to reduce plastic waste by choosing naked cosmetics like shampoo bars, solid conditioners, soaps, scrubs, massage bars and bath oils rather than buying their packaged counterpart. A new and exclusive Lush Fresh Handmade Cosmetics store opened in Harajuku totally based on the Naked concept but focuses only on bath bombs.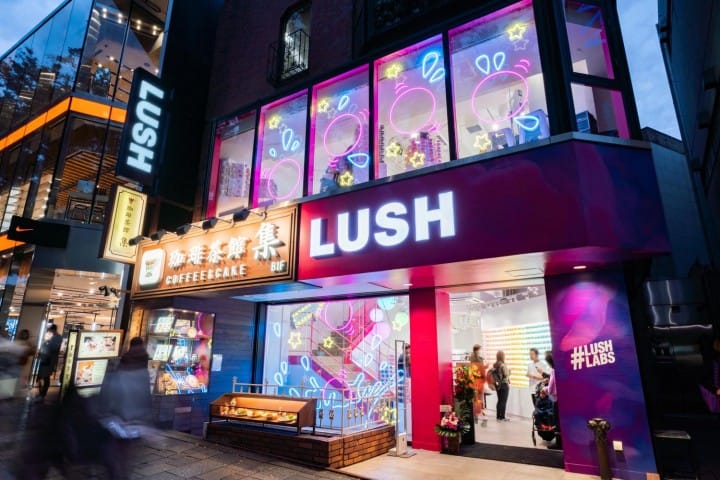 Upcycling
Designers Remix is a sustainable Danish fashion brand designed by Charlotte Eskildsen, who has a sustainable approach to every aspect of the design process. She has a strong belief in using innovative high-quality sustainable materials, which underlines the experimental vibe in the creation of clothes with strong iconic silhouettes for a global audience. The brand was founded by creative director Charlotte Eskildsen and her husband and CEO, Niels Eskildsen, started in 2002 remixing deadstock products following a sustainable philosophy. Since then, they have successfully developed the company into an award-winning global brand available in stores across Europe, the Middle East, Russia, USA, and Asia. Today Designers Remix has become a true favourite among several International influencers and celebrities. Turning 15 years in 2018, the brand is marking this special occasion by setting the sails for a new sustainable initiative for the future of designers remix. the project is named "preloved remix" and is a circular project that seeks to produce garments using minimal resources. In the near future, Designers Remix's customers will be able to deliver preloved designers remix styles from the past 15 years to the flagship stores. these garments will then be remade or remixed into new styles and sold exclusively in the stores, a unique collection of previous lovers.
The RealReal is the leader in authenticated luxury consignment. With an expert behind every item, ensuring everything sell is 100% real. Recently, The RealReal and Stella McCartney announced to work in partnership to make a positive impact and advance the shared values: sustainability and the promotion of the circular economy in luxury fashion.
Fashion Week, Trade Fair & Initiatives
Pure London is the UK's number one leading fashion trade event that brings together the entire fashion supply chain, right the way from fibre through to finished ready to wear garments. Fashion Pure London is delighted to announce a collaboration with the Conscious Fashion Campaign (CFC) supported by the United Nations Office for Partnerships at the February 2019 show. A dedicated installation, located within the Conscious section, will highlight fashion brands that are working to end poverty, protect the planet, practice sustainability, and raise awareness through meaningful philanthropic and customer engagement initiatives in an effort to transform our world through fashion.
Stella McCartney stepped into the next chapter in the commitment to sustainability, with a newly founded non-profit, charitable platform, Stella McCartney Cares, with a dual focus—breast cancer awareness and sustainability in fashion. Stella McCartney Cares Green is dedicated to sustainability, focusing on bridging the gap between the fashion industry and vital information and understanding. By working with innovators, offering grants and developing awards programmes, we seek to build an open source for education and knowledge sharing that will drive the next generation of disruptive animal-free, sustainable materials. Stella McCartney Cares Pink is dedicated to the prevention, early detection and treatment of breast cancer through providing information and offering support to patients, survivors and their families.

During COP24 Katowice, under the auspices of UN Climate Change, leading fashion brands, retailers, supplier organizations, and others, including a major shipping company, have agreed to collectively address the climate impact of the fashion sector across its entire value chain. 43 leaders, including Adidas, Burberry, Esprit, Guess, Gap Inc. Hugo Boss, H&M Group, Inditex, Kering, Levi Strauss & Co., Puma SE, PVH Corp.,Target; leading membership organizations, including Business for Social Responsibility, Sustainable Apparel Coalition, China National Textile and Apparel Council, Outdoor Industry Association and Textile Exchange; global logistics company Maersk; and global NGO WWF International have committed to implementing or supporting the 16 principles and targets that underpin the Fashion Climate Charter. The Charter recognizes the crucial role that fashion plays on both sides of the climate equation; as a contributor to greenhouse gas emissions, and as a sector with multiple opportunities to reduce emissions while contributing to sustainable development.
Aligned with the goals of the Paris Agreement, the Charter contains the vision for the industry to achieve net zero emissions by 2050 and defines issues that will be addressed by signatories, ranging from decarbonization of the production phase, selection of climate-friendly and sustainable materials, low-carbon transport, improved consumer dialogue and awareness, working with the financing community and policymakers to catalyze scalable solutions, and exploring circular business models. To make concrete progress on these commitments, six working groups have been established in which signatories will work to define steps for implementation. The signatories are not waiting for these issues to be fully elaborated and have set an initial target to reduce their aggregate greenhouse gas emissions by 30 percent by 2030 and have defined concrete measures, such as phasing out coal-fired boilers or other sources of coal-fired heat and power generation in their own companies and direct suppliers from 2025.
On 6th December, Global Fashion Agenda bids welcome Nike to its Strategic Partner group, which is working to set a common agenda and direction for focused industry efforts on sustainability in fashion. As a Strategic Partner, Nike will provide expert opinion to shape the sustainability agenda and play an active role in developing Global Fashion Agenda thought leadership content, ultimately helping to spearhead the fashion industry's journey towards a more sustainable future.
Enterprises on the move
On December 7th, Kering, together with the global innovation platform, Plug and Play, held an event in Beijing to launch the Kering Sustainable Innovation Award. Inspired by Kering's motto Crafting Tomorrow's Luxury, the award program will identify promising change-making startups and technologies in Greater China that have the potential to disrupt the current textile value chain, bringing a positive environmental and social impact.  In particular, Kering seeks startups that address challenges in terms of alternative raw materials, green supply chain, retail & use and the circular economy.
The LVMH Carbon Fund has achieved its objective for 2018, raising 11.3 million euros in financing for 112 projects designed to control and reduce the Group's greenhouse gas emissions. This result, which reflects the strong engagement of LVMH Maisons, is all the more noteworthy given that LVMH doubled the price per metric ton of CO2 generated from 15 to 30 euros in 2018, in line with the commitment announced by Bernard Arnault in September 2017. By mechanically increasing the carbon contributions of each Maison, LVMH signals its intent to accelerate initiatives to reduce CO2 emissions. LVMH salutes the active engagement of its Maisons and their teams in the fight against climate change. The 112 projects deployed in 2018 – up from 64 in 2017 – have eliminated nearly 2,500 CO2 equivalent metric tons of emissions annually (over the lifecycle of equipment installed this year). This is equivalent to the annual emissions of 1,600 European households.
At a time when access to water is a strategic issue, L'Oréal and Gjosa have announced that they are now able to rinse shampoo with only 1.5 litres of water, instead of the 8 litres usually needed. The Swiss start-up Gjosa has developed a low-flow showerhead (2 litres of water/minute) which breaks up the flow of water while accelerating the speed of the droplets, so that the rinse is still as effective. To optimise the operation, scientists at L'Oréal developed easier-to-rinse shampoos applied directly through the showerhead. Some water jet parameters have been adjusted in real conditions to obtain the right rinse, without splashes, and reducing the water and energy consumption by almost 70%.
Fast retailing published a list of core UNIQLO and GU production partners to enhance transparency and ensure proper labour conditions throughout our supply chain. The company discloses and updates information on its partner factories on the company website and in its annual Sustainability Report. In 2017, it published a list of UNIQLO core sewing factories in February followed by a list of GU core sewing factories in December, with the goals of increasing the transparency of its supply chain and taking on a greater responsibility to ensure good labour conditions and address issues concerning human rights and the environment. In November 2018, a list of UNIQLO core fabric mills was published.
Kering and The Savory Institute announced a new collaboration today to recognize the positive impact regenerative agriculture can have in the fashion industry. As a first in fashion and Luxury, Kering has become a Frontier Founder under Savory's Land to Market™ program to advocate verified regenerative sourcing solutions and expand the regenerative agriculture framework in fashion's global supply chains. Through its use of agricultural raw materials, the fashion industry and its supply chains are directly linked to the degradation of soil, conversion of natural ecosystems and biodiversity loss. Regenerative agriculture can protect and reverse this environmental degradation, including restoring healthy soil, which removes CO2 from the atmosphere and acts as a carbon sink for mitigating climate change. The inclusion of regenerative raw materials is also one of the three key principles of building a circular economy in fashion. Consequently, leveraging regenerative agricultural systems for the sourcing of raw materials has the potential to be a game changer.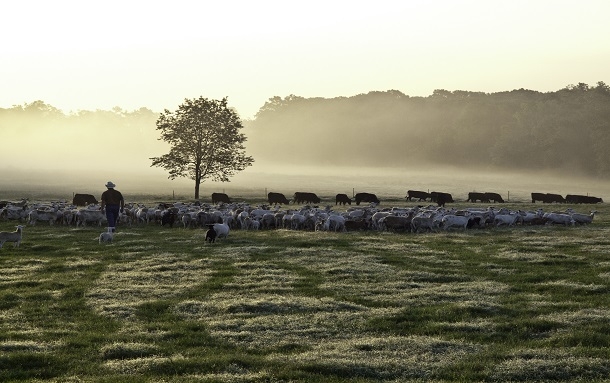 New retail & E-Commerce
Gather&See is an award-winning online ethical fashion retailer. Launched in 2014 by Alicia Taylor and Stephanie Hogg, Gather&See offers a curated selection of cutting edge sustainable fashion labels to fashion savvy, ethically minded customer. Based on the 5 founding Philosophies: Fair Trade, Organic, Eco-Friendly, Small Scale Production and Heritage, customers can shop by each Philosophy, just as they can shop by product or by designer.
People Tree Ltd. is a fair trade apparel company founded in 1991 by Safia Minney in Tokyo, Japan. The company is based in both London and Tokyo. As a pioneer in sustainable Fair Trade fashion, the core mission has stayed the same over the past three decades since the establishment of the company. For more than 25 years, People Tree has primarily worked with Fair Trade cotton farmers, producers, garment workers and artisans in the developing world to create a new type of fashion business.
Rêve En Vert is an online luxury boutique focusing on high-end sustainable products. It has been referred to as "the Net-a-Porter of sustainable fashion." Currently, the e-commerce site comprises womenswear, accessories and jewellery, as well as organic homeware and beauty products. With a detailed description of each item's sustainability, we as a customer got the chance to have as elaborated information before each purchase.
China on the move
Alicia Yu, founder and Luxe.CO and the president of Orange Bay University was invited to be one of the advisory committee members of Kering's sustainable innovation award in Greater China.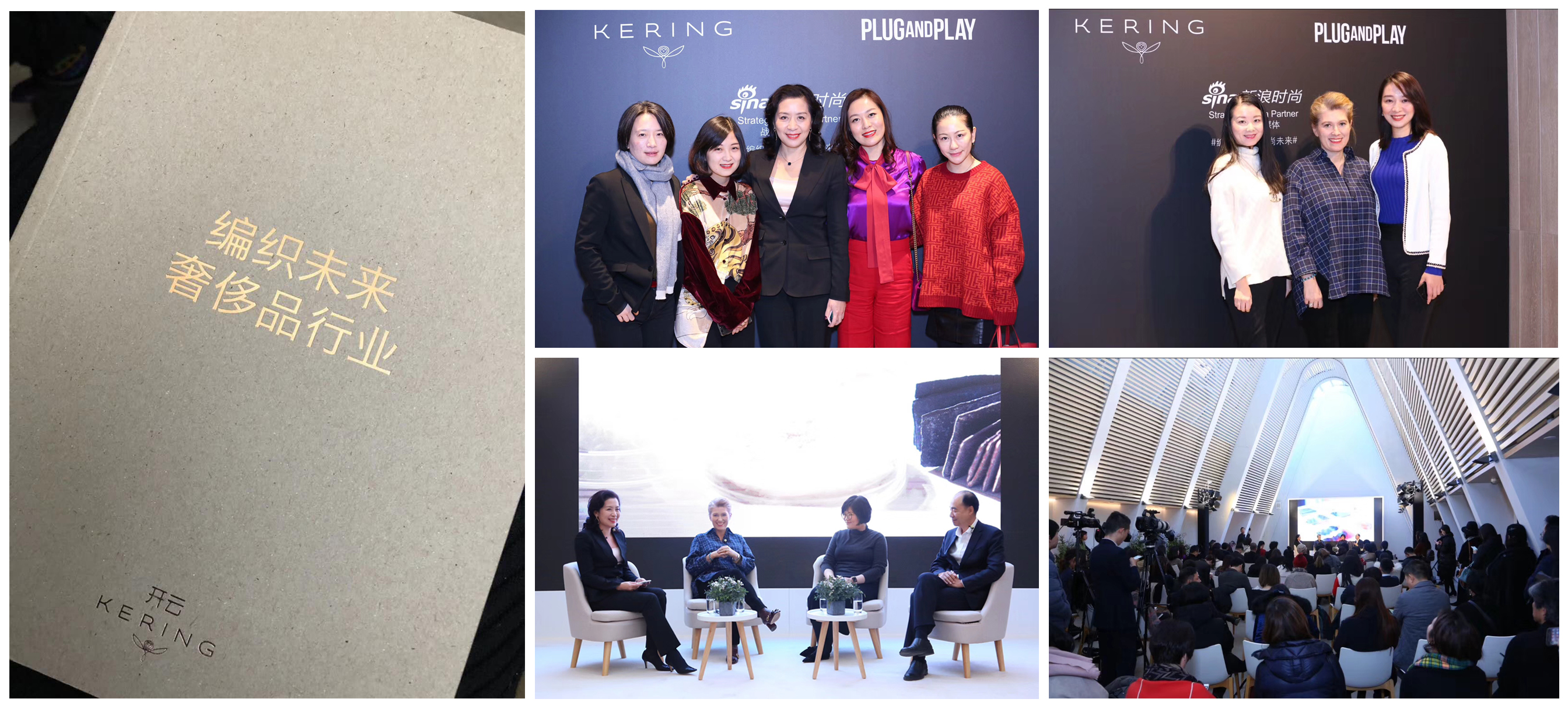 YCloset, a Chinese clothes sharing platform, collaborates with One foundation, launched a charity event of "1m2 love". By calling on consumers to donate worn clothes, the charity alliance transforms them into cat shelter for stray cats during the wintry season. After the process of disinfection, hot pressing, cutting and splicing, every 100 pieces of clothes can be made into a 1m2 cat litter.
---
Edited content with the source of official website and press release