In 2007, under the agency of Willie Tan, Skechers, an American lifestyle and performance footwear company, established a joint venture, Skechers China Limited, with Luen Thai Enterprises. Instead of prompt large-scale expanding, Tan staged a 3-year strategic preparation for the market plan and product optimization. By 2012, the entire team felt more than confidently to win the Chinese market.
During 2014-2015, when the sales network is initially settled, Skechers repositioned the brand in China before officially launching an extensive campaign. "At that time, there are few people know how to pronounce Skechers, only recognize that there is a label starts with the letter S." Tan described the situation at the time. In just a few years, not only trendy youth but many middle-aged and teenagers have become the consumers of Skechers.
2018 makes the 10th anniversary of Skechers China, from the financial report, the total retail sales have increased by 73% averagely per year. In 2017, Skechers China's total retail sales reached 10 billion RMB, and it is expected to exceed 15 billion RMB in 2018.
The rapid growth pace has made China one of the most important markets for Skechers, but the future of the brand still confronts multiple difficulties: How to maintain a high growth rate? How to differentiate from other sports footwear brands? Which age group will be the main consumers in the future? How to communicate with target customers of different ages at the same time?
In December 2018, at Skechers China's largest experience store, Chengdu Kejiaxiang, Willie Tan just nailed key cooperation with Highwave Sports Corporation, the most powerful sportswear distributor in Sichuan province. The aim of the cooperation is to make Skechers the third largest sports brand in Sichuan in the next 18 months. After the signing, Tan accepted an exclusive interview with Luxe.CO and gave detailed answers to the above questions.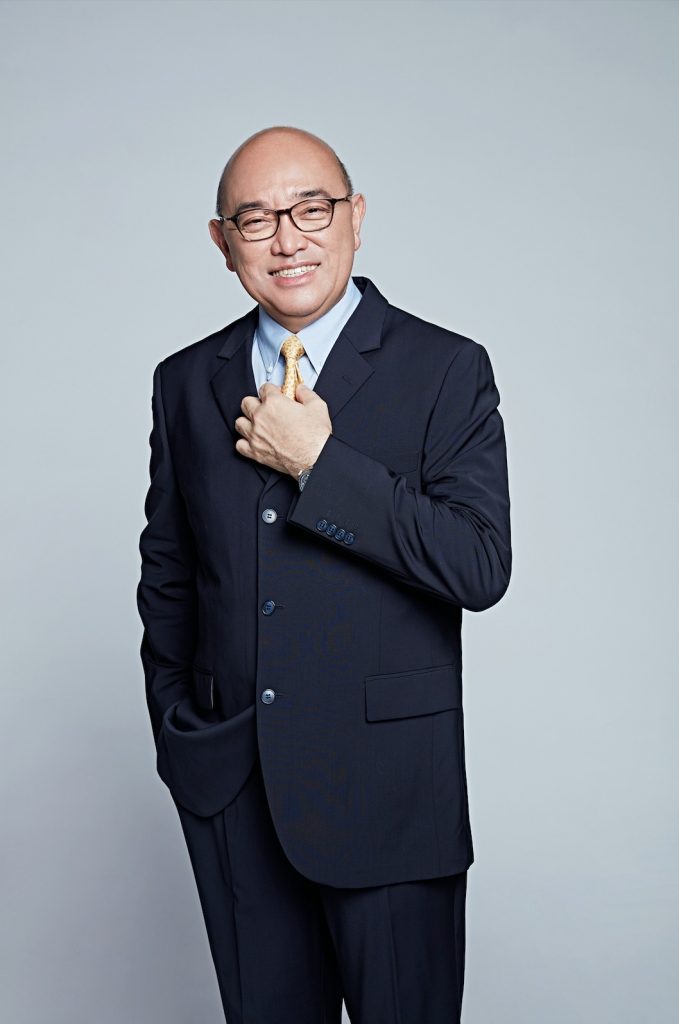 About Willie Tan
Willie Tan is the CEO of Luen Thai Enterprises Limited, SKECHERS China Limited and Century Tours Limited. He has more than 30 years of business management experience in various disciplines including apparel and fishing, logistics including cargo airline and shipping, wholesale and retail operations, hotel, travel and tours, insurance, finance and health care services.
Creating a segmental and user-centred brand, to solve the diverse needs under all scenarios
According to Tan, many sportswear brands have an incredibly professional product line, but they are also limited to specific groups or cultures of one sport, such as basketball, skateboarding, skiing, etc. Skechers is born for consumers of all ages, spanning children, youth to middle-aged and seniors.
Positioning at the store, we have a comprehensive understanding of Tan's reflection, here brings all together: children's shoes filled with fun flashing lights, D'Lites sneakers for fashionable young people, casual shoes for everyday commuters, jogging shoes for active runners, functional trainers, GOwalk series for seniors, and snow boots to beat the cold winter.
In addition to these footwear products, in order to capture the users for a long time, adults clothing and kids footwear are also essential. At present, Skechers clothing accounts for 15%-20%, Tan hopes to increase the proportion to 30% in the near future. "Customers will purchase the whole brand because of the shoes, we must be capable to provide more and better clothing options for them. For example, we improved the design and quality of our down jackets this year," said Tan.
Most Chinese consumers may not know that in the US, Skechers is the top one kids' footwear brand. Tan said, "Skechers is different from most traditional kids footwear brands, who produce adults' shoes into a smaller version for kids based on adults' choices. Skechers' kids' shoes are specially developed and designed according to children's preferences and nature. In 2019 we will increase the proportion for kids footwear and create a new image of the kids' store."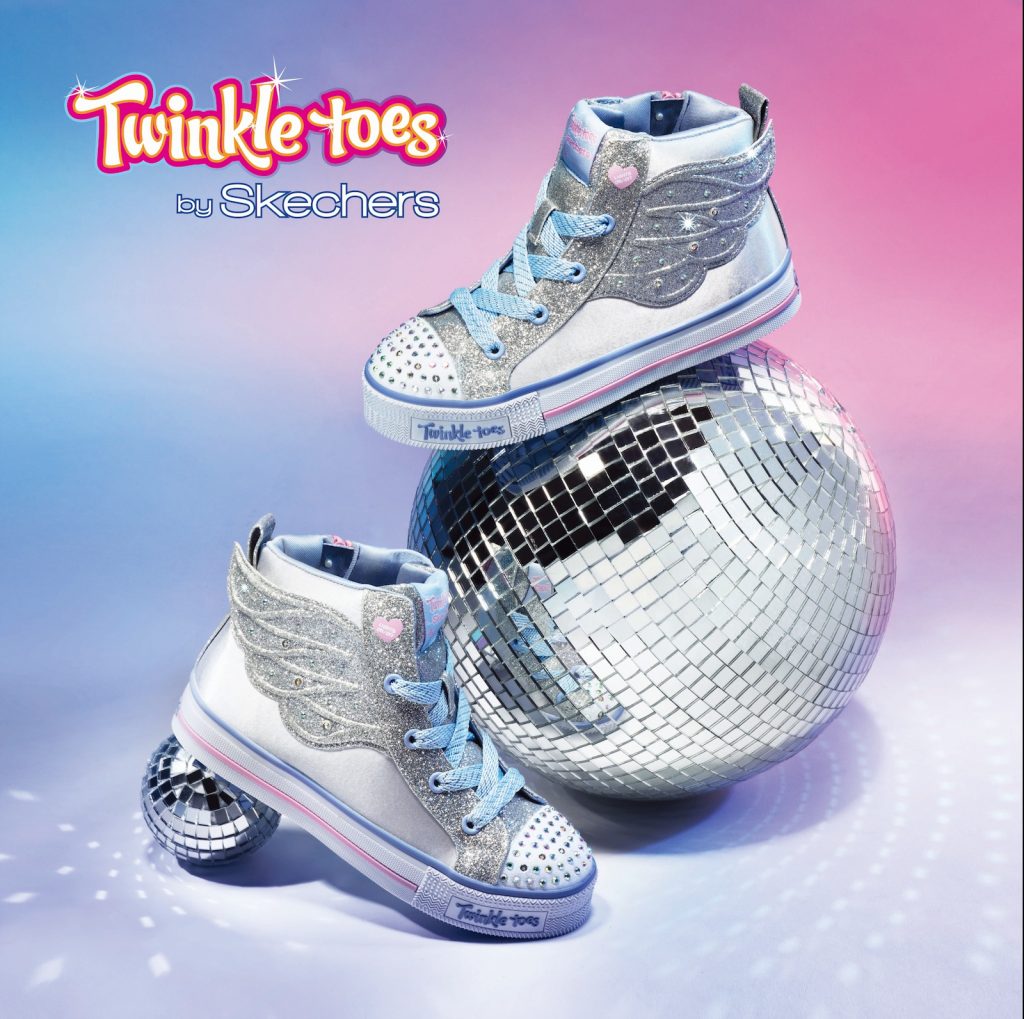 Ever since the establishment of Skechers China Limited in 2007, Tan has spent a lot of time communicating with the US headquarters to adjust the products according to the needs of Chinese consumers. Today, the brand has dedicated product design and R&D team at home, plus an advantageous supply chain support. Skechers plans to provide consumers with a more personalized product based on different city and regional features.
Many have questioned whether a variety of products will blur the brand positioning of Skechers? In Tan's view, while admitting this is a challenge it is also a competitive advantage.
"Our positioning is leisure sports. It doesn't provide products for only one specific target group. No matter what kind of life, work or hobby one customer has, Skechers ought to be integrated into that. This is one of Skechers' greatest strengths."
Despite the diversity, each Skechers' line is able to find segmented product proposition, target audiences, and wearing scenarios. But how to communicate with these consumers at the same time to strengthen brand awareness has become an important challenge for the brand. According to Tan, the main focus of Skechers in the upcoming year is to convey brand positioning and concepts to consumers of different ages through various media, channels, and interactive activities.
Keywords to keep offspring: celebrity, street dance, product and store
"We work hard to educate the market 'who is Skechers', which allows us to have the highest store turnover rate in the industry." Still, Tan realized that "it is impossible to communicate with all consumers with one single brand image, this simply doesn't work." Branding and revitalizing become the focus of Skechers' next step.
Tan revealed that Skechers intends to build the younger and chicer D'Lites series into an independent sub-brand. In last season's London Fashion Week showroom, Luxe.CO also saw the D'Lites booth, fashionable footwear particularly designed to connect buyers. In August 2018, Skechers also opened a D'Lites store in Shanghai IAPM Mall, integrating graffiti and street dance elements, attempting to create a space to interact with youth.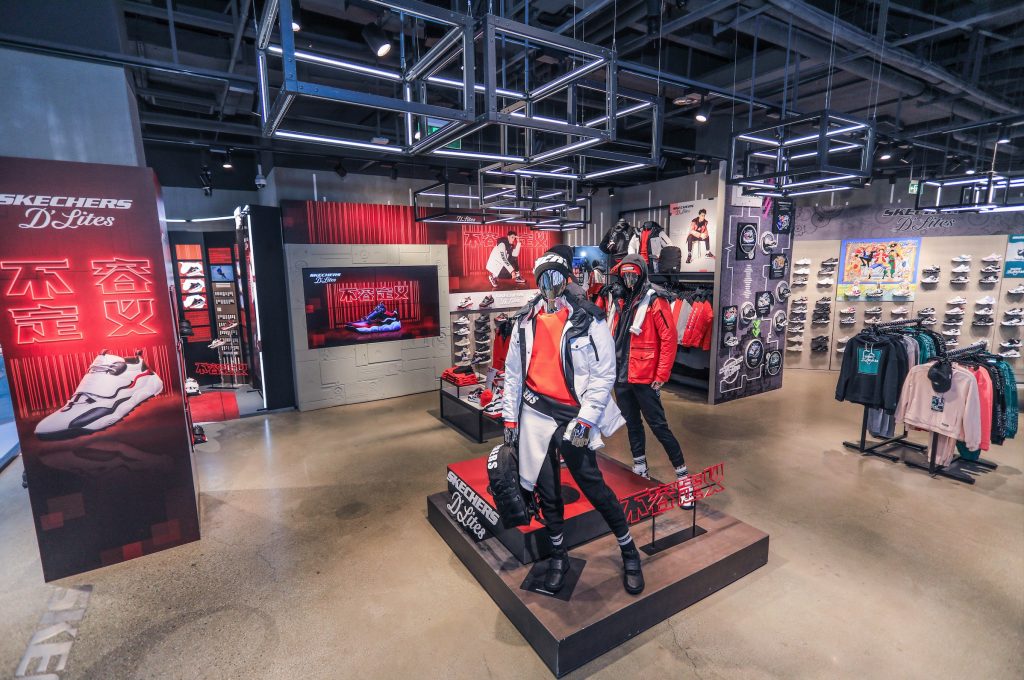 Currently, the D'Lites is an important component of Skechers' young customer growth, and the independent sub-brand will help Skechers continue to the brand expanding. In addition to the experience store in Chengdu Kejiaxiang, Tan also plans to deliver different brand images to consumers by opening more trendy lifestyle stores. He believes that the millennial generation with stronger communication and influence is the most critical breakthrough in brand communication.
Lived abroad since childhood doesn't dilute Tan's deep feeling for Chinese culture. "Chinese are different from other countries, we prefer to buy things and gifts for families, this is us."
"Millennial generation is becoming a major economic group, as a new middle class, it has a quite strong purchasing power and is also the mainstay of the entire family. They have a very important impact on the whole society, therefore, millennials are our main communication audience, Tan said: "When these consumers walk into our stores, they will not only find desirable shoes for themselves but also the ones for their parents and children, in this way, we win trust of a family."
Skechers hopes to communicate with youth by understanding their pursuits and values. "We want our products to blend into customers' lives through the culture that they treasure, and to create emotional phonation." Celebrities, street dance, product, and store are the keywords that Skechers communicates with youth.
Currently, Skechers spokesmen include Tao Huang, Tiffany Tang, Goh Kiat Chun, Shawn Dou and NEX7. "The spokesmen are our brand ambassadors, helping us to communicate with consumers and better display products through their styles."
Besides the celebrities, Skechers realised street dance resonates with youth. So not only has co-hosted the BIS event with the top dance studio Caster for four consecutive years but also established the own street dance school SKECHERS DANCE ACADEMY, which has held public lectures and competitions in many cities in China.
For the future of Skechers, Tan showed great confidence. He used the word very powerful to describe the DNA of Skechers. "When people enter the store, I know I will win by our products."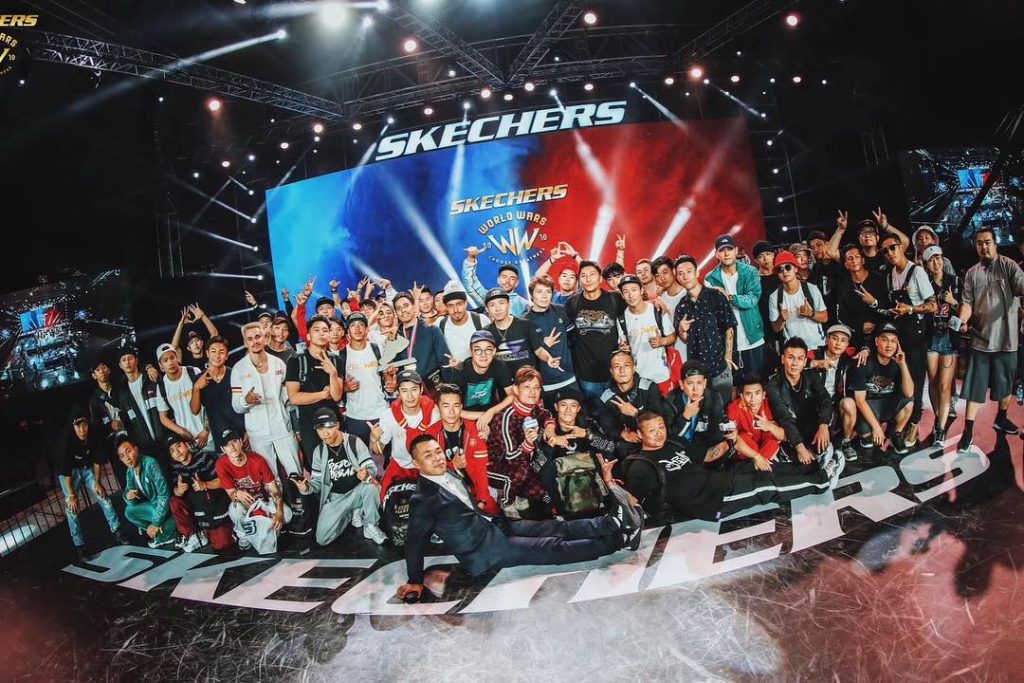 More from the interview:
Luxe.CO:How do you think the international brand should solve the cultural gap situation after coming to China?
Tan:Now that the threshold of the Chinese market is getting higher, therefore it is more difficult for international brands to enter China. The consumers are changing rapidly and social development is swift. When you plan to study the market, and when it's done, the consumer preferences already changed. The Chinese market is maturing, and the previous model of duplicating is no longer feasible. Technology has prompted rapid changes in every industry, and it is difficult for new brands to keep up with the pace. Consequently, once it understands the shape and rhythm of the market, the brand still has opportunities, otherwise, it will be really difficult.
Luxe.CO:What is the cooperation model between Skechers and the agents? Will the ratio adjusted between agents to direct sales?
Tan: Our role is more of a brand management company, the most important role is to do product and brand building, inventory management, store image construction and so on. At present, we have nearly 200 direct-sale stores. Generally, a brand will enter the new market through the agent, and then regain the agency right after the market matures; but we are quite on the contrary. When we enter a new market, we open the direct-sales store first, and when the market matures, I will give it to the partners. Since our focus is on brand controlling and personnel training, so we will not participate too much in retailing, detailed work should be entrusted to partners. China is a massive market, Skechers needs to focus on brand positioning and continuously making an improvement on that.
Luxe.CO:What initiates the cooperation with Highwave Sports, and develop the Sichuan market?
Tan:We evaluated many cities to find a perfect match with Skechers, by the end, we believe that will be Chengdu, followed by Xi'an. The reason we didn't do it sooner is simply that time was too tight and we didn't have enough energy. Back in 2016, Skechers opened more than 900 stores and another 500 more in 2017. This year we only started around 400 by only choosing the best partner and location. Highwave Sports is a trustworthy partner who understands the local market.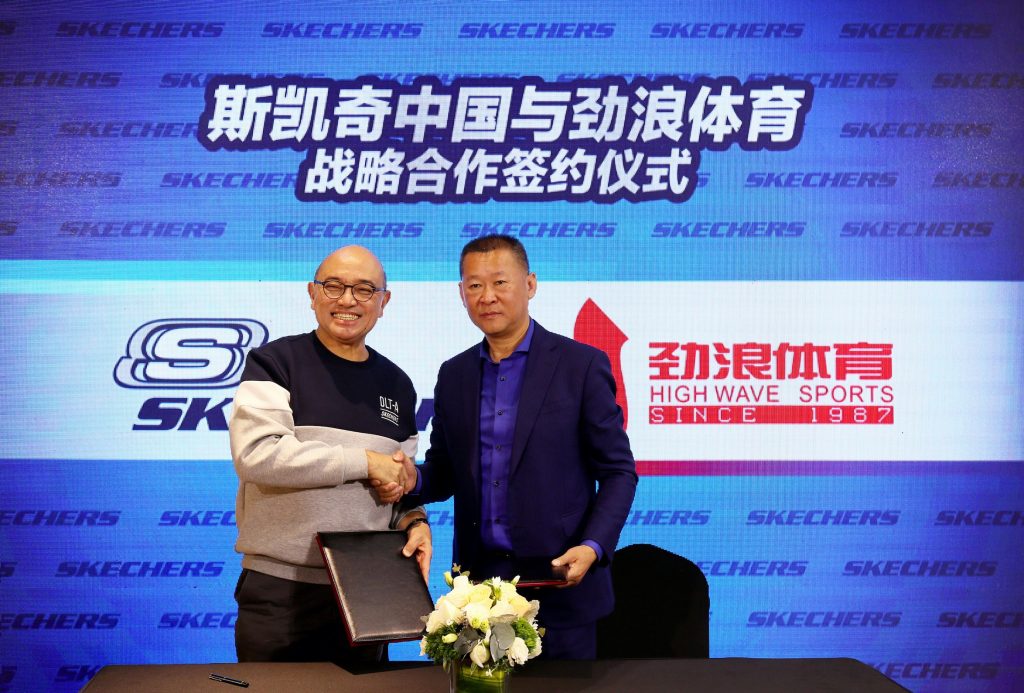 Luxe.CO:What is the 2019 plan?
Tan:In 2019, we plan to open about 600 stores in some untapped areas. I believe that in the future, China's GDP growth is mainly in the third to fifth tier cities, their disposable income will be flexible, which gives Skechers a good market opportunity.
---
Photo courtesy of Skechers