It is never something new for Kering to talk about sustainability.
Back to more than a decade ago, Kering group has set sustainability as its core concept and deepened it into different levels of the corporation performance such as environment, society and ethics. Kering developed an innovative tool, the Environmental Profit & Loss (EP&L), which makes the invisible impacts of business visible, quantifiable and comparable. in 2017, Kering sets ambitious 2025 Targets and key milestones, to use resources within the "planetary boundaries" with a science-based approach and to further address all supply chain environmental impacts with a goal to reduce Kering's EP&L account by at least 40%, including the carbon emissions and water use, water and air pollution, waste production and land use changes. Last but not least, from 2013 to 2017, Kering has been recognised as the Industry Leader in the 2017 Dow Jones Sustainability Index (DJSI) in the 'Textiles, Apparel & Luxury Goods' sector.
In December 2018, Kering, together with the global innovation platform, Plug and Play, held an event in Beijing to launch the Kering Sustainable Innovation Award. It is worth noting that this is a debut and specific move for Kering to set such award in the Greater China region. Ms. Jinqing Caroline Cai, the President of Kering Greater China, recently accepted an exclusive interview with Luxe.CO to talk about how Kering explores and implements sustainable fashion business in China.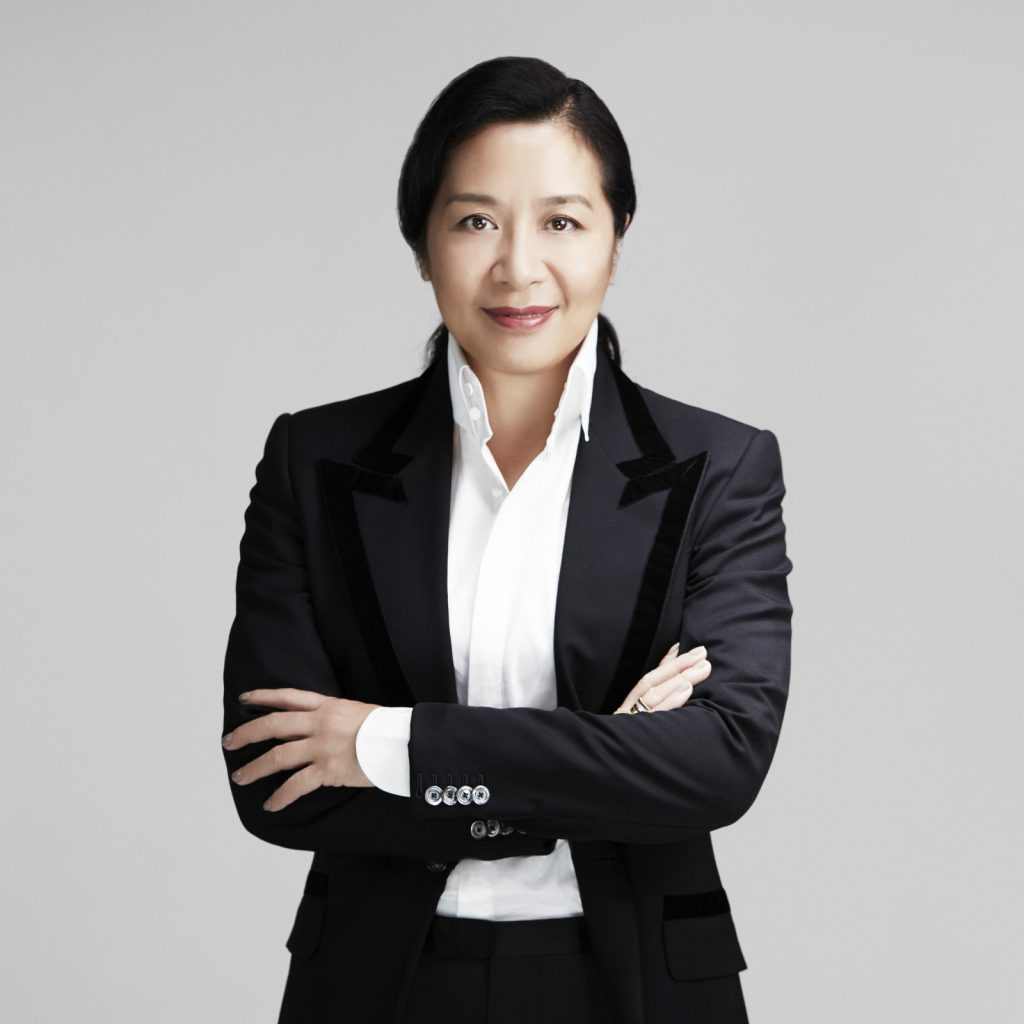 "As an international luxury group, we should take sustainability as the core and propose solutions for the environment and sustainability related issues facing by the industry. This is not an option, but an obligation." Cai said in the interview, "To elevate such a huge change requires a forward-looking decision maker, in Kering, this person is Mr. François-Henri Pinault."
15 years ago, Mr. François-Henri Pinault, the Chairman and CEO of Kering, has set sustainability as the core strategy of the group. The scheme has been implemented from various directions, such as reducing environmental impact, supporting social welfare and promoting creative innovation.
Sustainable fashion lies closely to environmental protection. When the fact, the fashion industry Is the world's second most polluting industry after oil, revealed; global fashion practitioners are more active to adapt, however, the perspectives and methods are also diverse.
In Cai's perspective, as an important participant of global luxury industry, it is most potential that Kering becomes the leader of sustainable fashion. "We are leading the trend, so we have the responsibility to adapt our business to the changing world, make it more to sustainable, and encourage others to join the journey." She emphasized that it is the responsibility of the luxury groups to propose solutions to environmental threats. "Only by establishing relevant mechanisms and setting indicators can we truly  call it sustainable fashion."
During the interview, we sense that Kering has put the emphasis on sustainability into organizational management and even performance appraisal. The headquarter has specially established a 50-person sustainable development expert team, each brand has a sustainability department and a responsible person, even the bonus of each brand CEO is linked to its sustainability assessment target.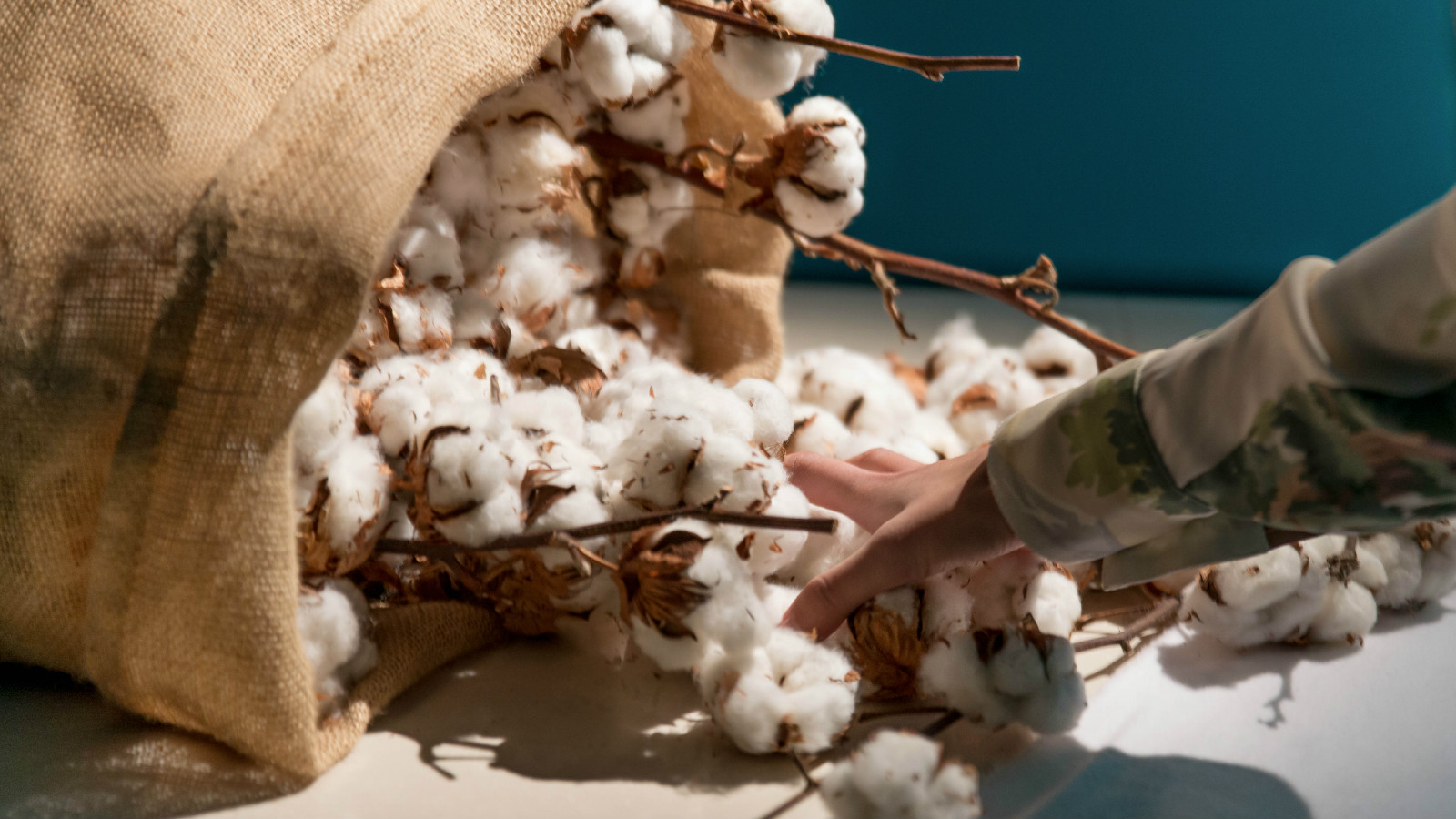 Investing in sustainability undoubtedly means increasing the costs, and how to achieve a balance this with business operations has always been a major challenge facing by the luxury group. However, Mr. François-Henri Pinault emphasized this on several occasions: "Implementing a commitment to sustainability as well as a climate strategy is non-negotiable. In our rapidly changing world, sustainability is the only way to ensure a business will thrive now, and in the future. We are committed to changing our business model to become less impactful and more efficient, sustainable development is not a constraint,if you incorporate it into your activities, you create economic, environmental, and social value."
Take Kering's "2025 Strategy" as an example, to ensure all suppliers achieve 100% traceability on raw materials means spending more manpower and capital in every section of the supply chain. However, Cai believes that sustainability is a long-term and effective investment, the return will be gradually increasing. "It really enhances the entire supply chain, achieves energy and water savings, as well as carbon emissions reductions, all of these will make the business more efficient."
According to McKinsey's "The State of Fashion 2019," sustainability will provide a competitive advantage for corporations that fully embrace it. As business advantages emerge, practitioners of sustainable fashion will further demonstrate how to drive innovation and create value by integrating the sustainability of the entire value chain.
According to the EP&L account revealed by Kering in 2015, of the total environmental impact, 93% falls within the supply chain, with over 50% of the impact associated with raw material production (Tier 4 suppliers). From a group level, Kering is fully leveraging its organizational strengths, providing resources and support to drive its brands to implement sustainability efficiently.
Founded in 2013, the Materials Innovation Lab ("MIL"), Cai defines it as "the cross-branding sustainable practice within Kering", has collected more than 3,000 sustainable textile samples. Its experts team assists the group's brands in applying these fabrics, such as cotton, silk, wool, cashmere, to their products. Taking the material innovation laboratory as a model, this year, Kering also set up an innovation laboratory for its watch and jewellery business. Cai introduced, "Every brand of Kering is at the request of the group to refine the strategy of sustainability steadily."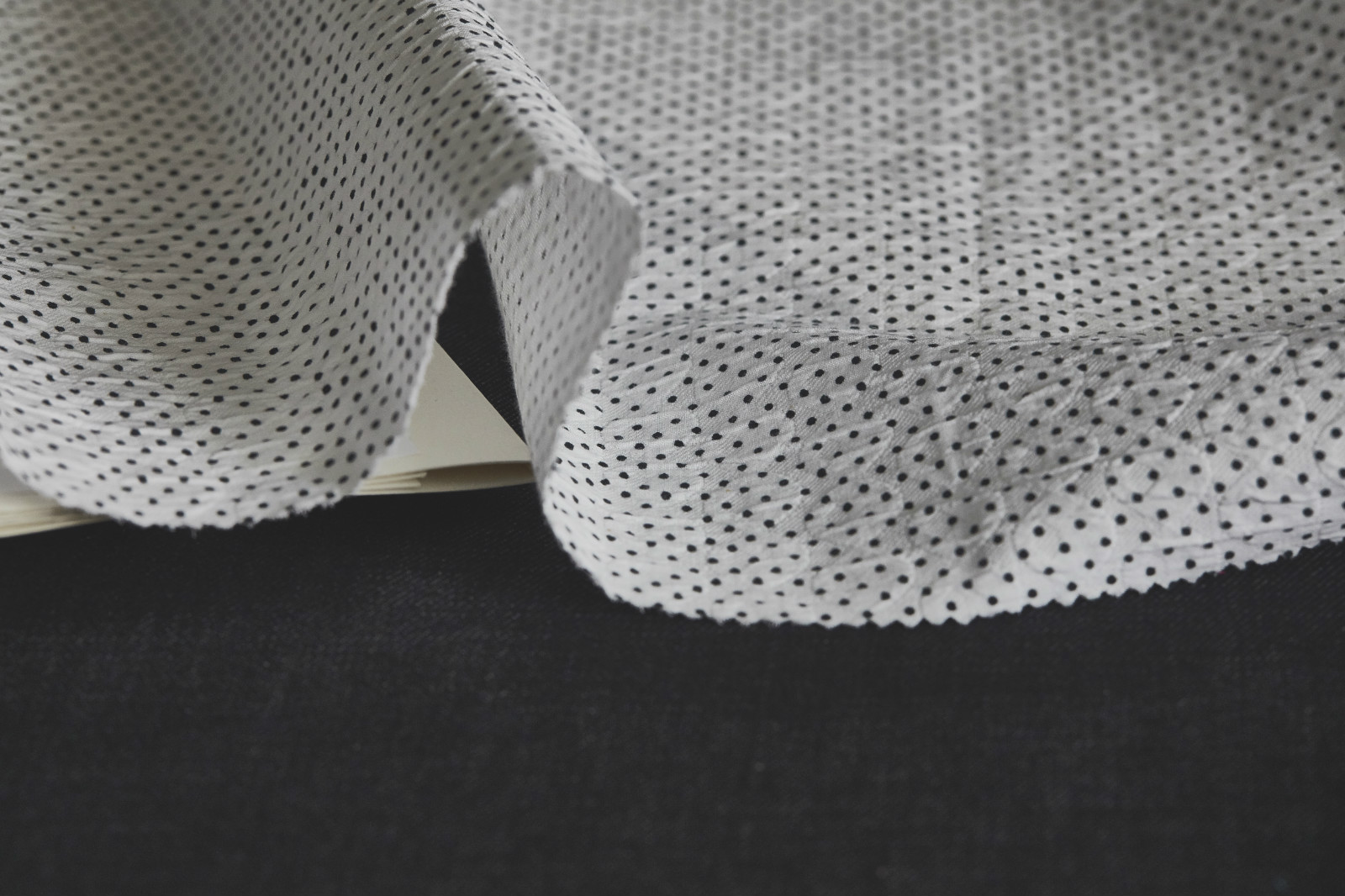 Kering's many brands have adopted sustainability as their core and launched a series of actions. For example, starting with its Spring 2018 collection, the flagship brand Gucci has joined of the Fur Free Alliance ensures the brand will stop all use of animal fur including mink, coyote, raccoon dog, fox, rabbit, karakul, and all other species specially bred or caught for fur. Bottega Veneta has developed a metal-free leather tanning process; and Saint Laurent has introduced a new store concept by increasing its global store energy efficiency 37% from 2012 to 2015.
In previous years, Luxe.CO has continuously report on the latest developments in global sustainable fashion. We are delighted to see that more and more fashion leaders including Kering have begun to look at the industry future with a more visionary perspective. Besides, many emerging brands incorporated sustainability as their core mission since the establishment and fullheartly commit to this concept.
Luxury industry vigorously make efforts and innovation in sustainability also closely associated with the increasing social awareness and modifying consuming behavior. Only when the brand truly implements sustainability from internal management can it resonate with consumers on this concept. And one thing never turns into outdated is, an honest communication victories any fancy advertisement. In communicating with customers, Kering has clearly noticed that consumer sensitivity to sustainability-related topics is rising. "For example, in stores, customers are beginning to ask more about raw materials and animal welfare."
Luxe.CO 2018 China's New Generation Fashion Consumption White Paper shows that 41.9% of young fashion consumers believe that CSR greatly influences their perception of the brand. In the recent Luxe.CO Questionnaire, for the question "how to deal with worn clothes," 78% of the respondents did not choose to throw them away, instead, they preferred to donate or recycle. PwC Millennials vs Generation Z also reveals the spending habits of young consumers: about 37% are willing to spend more on sustainable items. Talking about how to further spread the concept to Chinese consumers, Cai firmly believes that sustainability should not be preaching and heavy, but appealing and cool.
Kering in China
In 2017, Kering revealed My EP&L WeChat mini-program, allows users to calculate the environmental profit and loss of their purchases. They can make more informed decisions based on a score that is broken down by materials, sourcing of materials, and the manufacturing region of a product. It offers tremendous transparency about the supply chain of a given luxury item. The open-sourced methodology encourages more companies, including competitors, to measure the environmental impact of business operations through specific figures. Visualize sustainability through the EP&L application and mini-program also provides a new perspective for the design and R&D teams to help them deeply integrate sustainability into the creation process.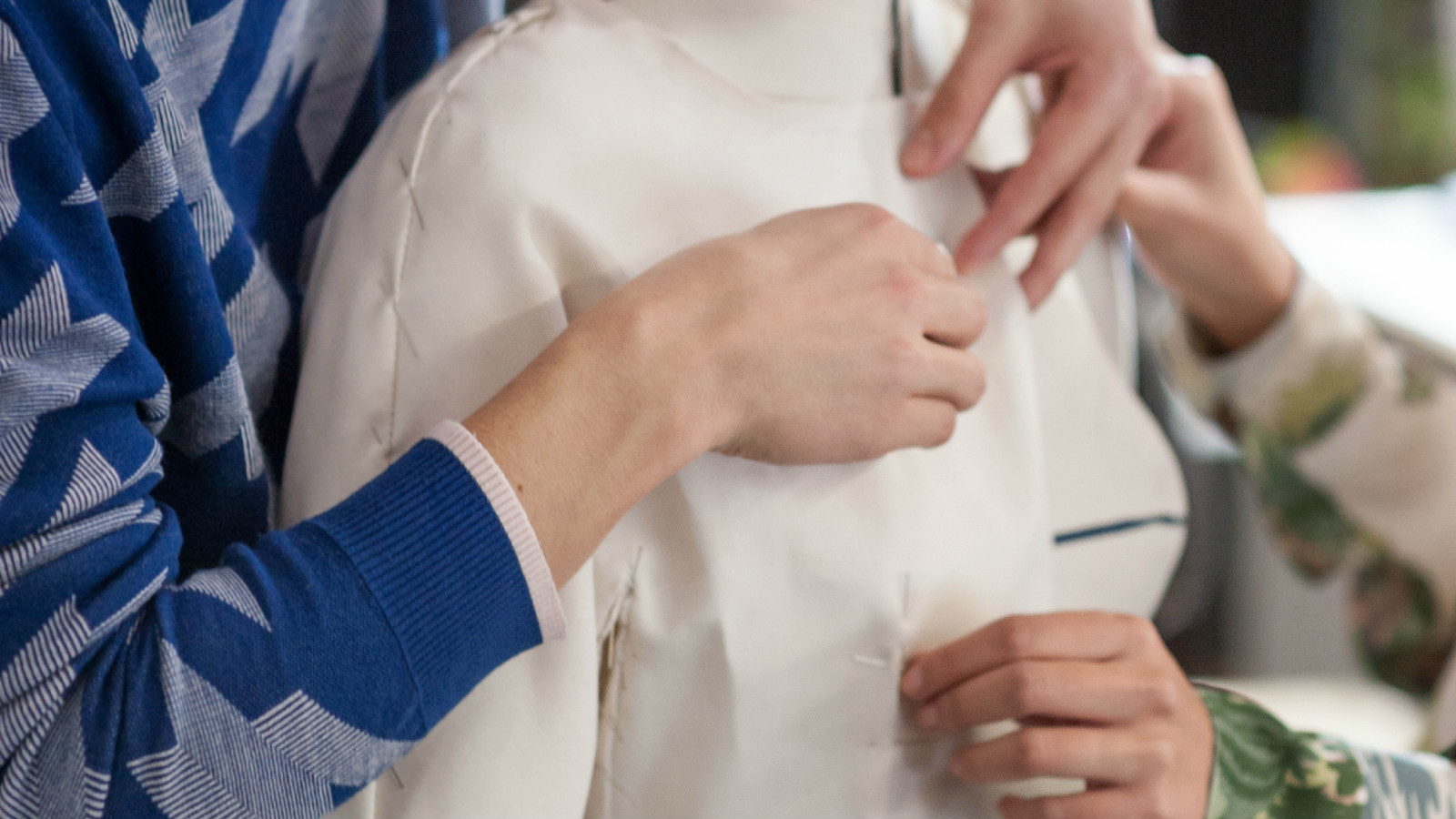 China plays an important role in the global fashion industry. With the rise of a new generation of talents and enterprises, and the emerging innovations in sustainability, China has become a dynamic and potential market for sustainability. Open source, collaboration, and communication have become key words for Kering to promote sustainable fashion in China. The newly launched Kering Sustainable Innovation Award broadened the extended the audience from the design community to a wider range of innovative start-ups. The award aims to fast-track sustainable innovation within the luxury and apparel sectors in Greater China.
Including Cai, the jury is composed of individuals with extensive knowledge of the fashion, luxury, entrepreneurship, sustainability and innovation fields. Three winners will be selected by the jury in September 2019 and announced at a Kering sponsored Sustainable Innovation Conference & Prize Award Ceremony in autumn 2019. The winners will receive a prize including comprehensive mentorship and networking, travel to Europe and the US to meet with fashion and innovation leaders, and a 100,000€ grant to the top winner.
Cai said: "This is an open source platform for the whole society. We welcome the participation with ideas, creativities and innovations to provide solutions for sustainable fashion." For this award, Kering has specially formed a multi-disciplinary advisory committee that integrates industries' leaders, including Erdos, Chenfeng Group, K-Boxing, as well as apparel and textile companies, non-profit organizations, media and investment institutions.Alicia Yu, founder and Luxe.CO and the president of Orange Bay University, was invited to be one of the advisory committee members.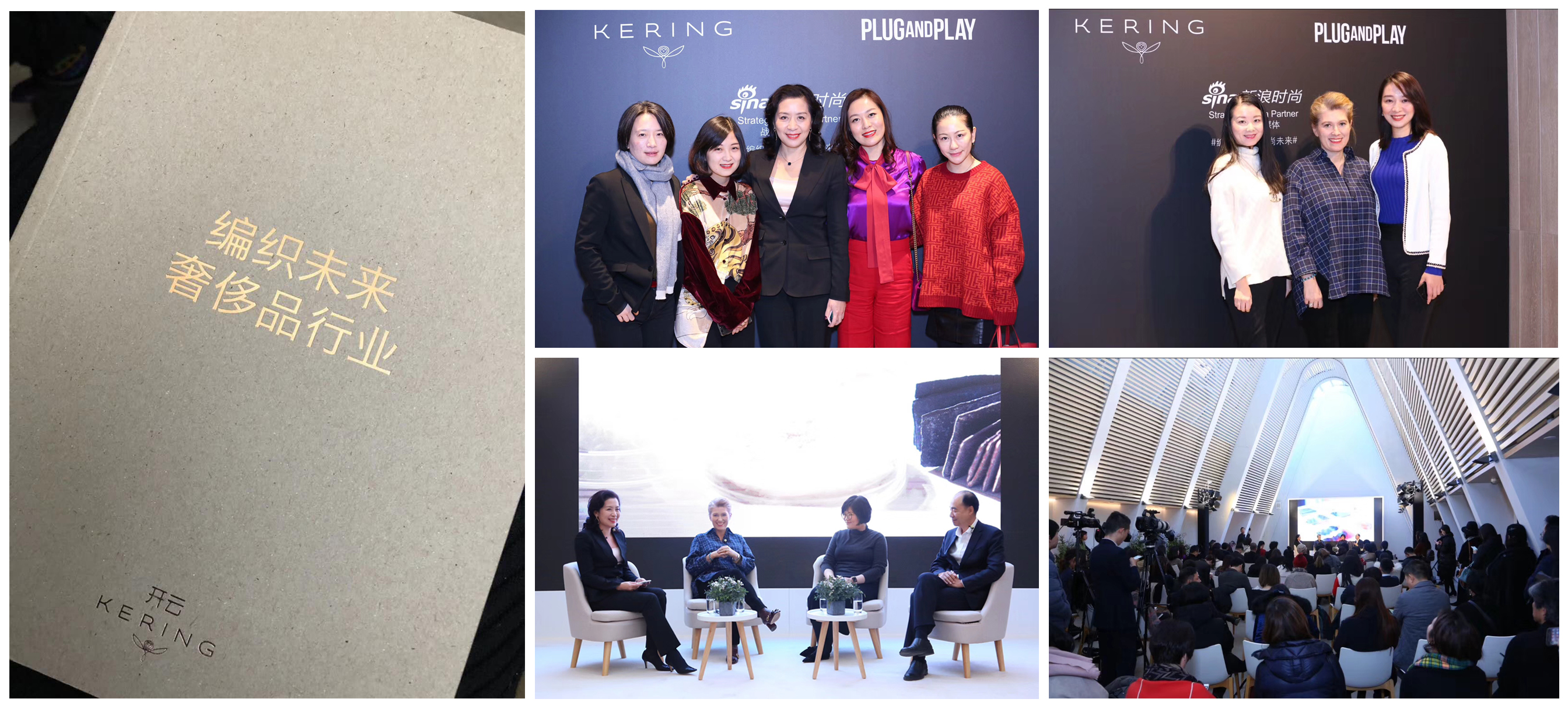 Kering hopes to form a strong sustainable alliance with China's fashion enterprises and supply chain, thus each of which can benefit from the most advanced innovations. "When more influential companies join the alliance, the more we can make a significant change, which is far-reaching for the entire world." Cai said, "In terms of sustainability, China has the opportunity to combine the greatest talent, enterprises and practices to make a difference."
From the perspectives of production, consumption, and communication, the sustainable fashion has formed a certain condition in China. However, referring to practical implementation, the industry still needs an innovative business model, which is a demanding challenge for every practitioner. And as always, new opportunity is the most mighty one to accompany it.
About Jinqing Caroline Cai
Ms. Jinqing Cai has been appointed President of Kering Greater China, starting from September 10, 2018. Her mission will be to reinforce the visibility of Kering in Greater China and to strengthen the links between the Group and its local partners. In 2012, Ms. Cai joined the leading auction house Christie's as the first Managing Director of Christie's China. She was appointed President of Christie's China in 2014 and then Chairman in 2016.
---
Photo courtesy of Kering