Since 2016, Luxe.CO has regularly launched the Investment Weekly, which summarizes weekly fashion and lifestyle investment and financing news, including brands, e-commerce, personal care, food and beverage, sports and fitness, travel and leisure, interior design, cultural creativity, the latest technology and other relevant fields.
This issue covers four investment and financing news in China from November 24, 2018, to November 30, 2018.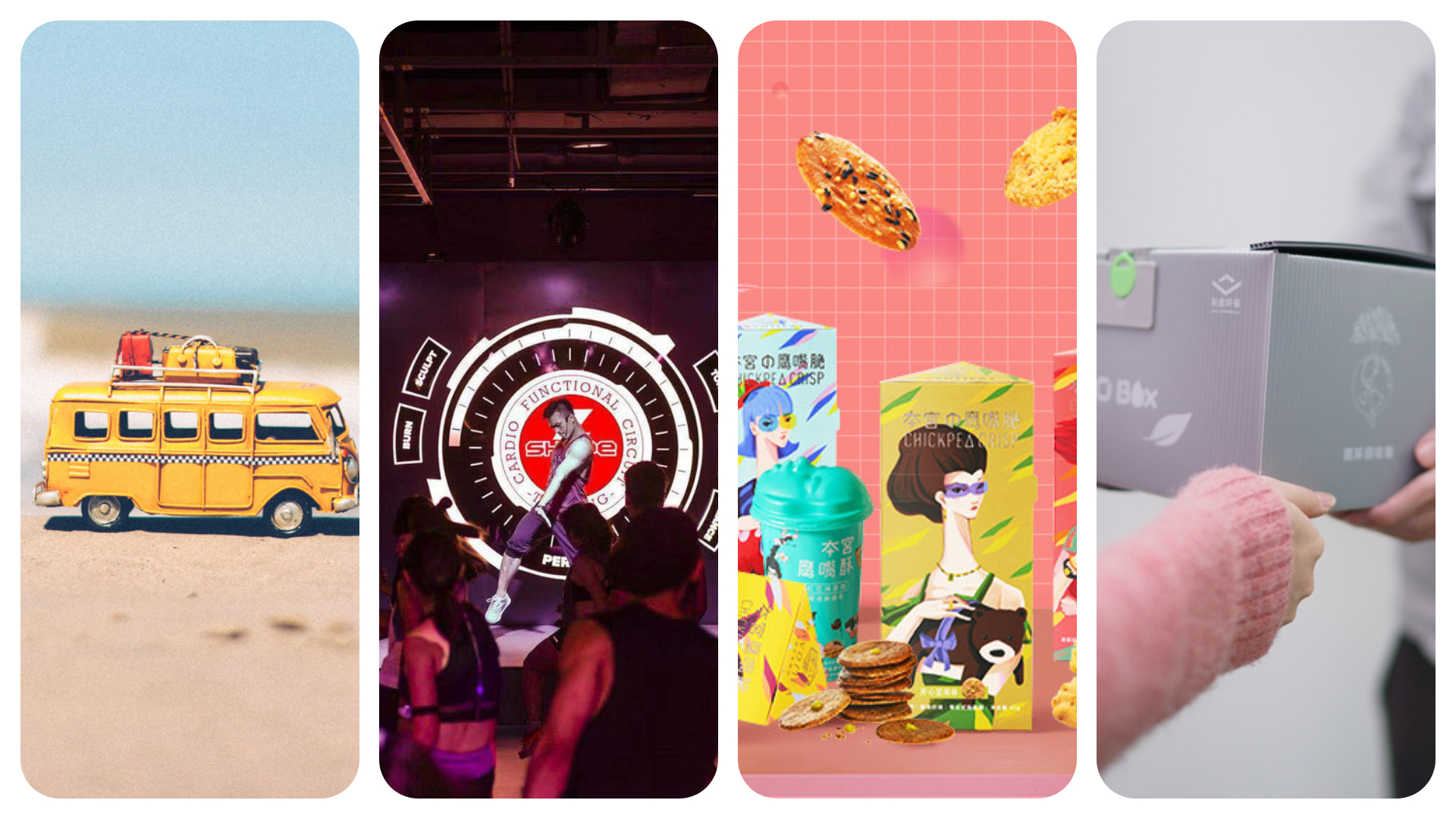 Food & Beverage
PavoMea receives nearly 50 million RMB in Series A
On November 27th, PavoMea, a snack brand, announced that it has received nearly 50 million RMB funding in Series A. It was led by Lightspeed China Partners, co-invested by 36kr Fund, Unity Ventures and Eaglesfund. The financing will be mainly used for recruiting, product development and distribution expansion. The first popular snack of the brand, The Chickpea Chips launched in March, mainly promoted for its health, high protein, and high dietary. The following Chickpea Cracker and bakery snack Valet's Cake are also beloved by the market, as of November, the omni-channel sales has exceeded 10 million RMB.
Health & Fitness
Shape receives 50 million RMB in Series A
On November 26th, the chain fitness brand Shape announced the completion of the 50 million RMB series A of financing, led by China Creation Ventures, co-invested by Crystal Stream. Financing will be mainly used to improve the curriculum, explore intelligent applications, and improve stores system. Shape was established in January 2018, focusing on pay-per-time fitness classes, mainly offering group lessons, supplemented by personal training, including comprehensive training, cardio dance,cycling and functional equipments. At present, Shape has 8 studios in Beijing, each covers an area of 300-500 square meters. The monthly turnover is over one million RMB, the number of membership exceeds 20000, and the weekly repurchase rate is about 90%.
Travel & Leisure
55km receives 10 million RMB angel investment
On November 30th, the travel brand focuses on one-day-trip in Southeast Asia 55km announced the completion of the 10 millions of RMB angel investment. The investors includes the Soullink Assest, the Eaglesfund and the Huadan Angel. 55 km was launched in February 2017, cutting into the market by offering one-day-trip in C2C mode, featurely designed by locals. The locals community including overseas Chinese and freelance tourist guides. Besides, the one-day-trip can also be disassemble into smaller units to match the independent tour.
& Others
Huidu Environmental receives tens of millions RMB in Pre-A investment
On November 30th, Huidu Environmental, the green packaging solution supplier announced that it has completed tens of millions RMB Pre-A financing. The investors include investors Gang WANG,Daocin Capital, CYZone Capitaland Chuannuo Capital. The investment will mainly be used for product development, recruiting and the establishment of the recycling system. Huidu Environmental established in August 2017, and independently developed ZerOBox green packaging. This box can be molded and sealed without glue or tape, it is also waterproof, heat-resistant, pressure-resistant, shockproof and 100% recyclable. The company also developed ZerOBag and CoolBox, which can be used in the cold chain logistic. At present, the company has reached strategic cooperations with JD Logistics, Cainiao, VIP.com, Suning Logistics, China Post, Four links & One Up and other express companies, deliver more than 1 million packages.