When environmental issues triggered by the fashion industry are too imminent to be neglected anymore, the media gets used to expose these worrisome on a daily basis: ocean pollution caused by plastic particles, landfill resulted by discarded clothing, wastewater contamination in the production of textile and clothing, and the victims sacrificed by the irresponsible manufacturing.
According to a report released by the Ellen MacArthur Foundation in 2017, the annual output of greenhouse gases produced by the textile industry is about 1.2 billion tons, which exceeds the sum of all international flights and seaborne carbon emissions; the annual loss of unrecycled waste is about 5000 billion US dollars; the clothing industry emits 500,000 tons of microfibers per year to the ocean, equivalent to 50 billion PET bottles. When we consume the number of clothes as twice than 15 years ago, the frequency we wore them is reduced by 20 %.
We buy what merchandisers educate us to buy, we consume unconsciously and irresponsibly. With a reckless mindset, quite often we choose to ignore the sustainability considering within fashion. But wait a minute, we are also that generation being described as environmental protector, keen on the sharing economy, and don't waver to try second-hand.
Undoubtedly, we pay attention to human rights, nature conservation, and our one and only planet. "Luxe.CO 2018 White Paper on Chinese New Generation Fashion Consumption" shows that 41.9% of young fashion consumers believe that "social responsibility" greatly influences their perception of the brand, meantime only 4.9% consumers chooses "completely unaffected".
Fashion has always been the most direct medium for youth to express themselves. When environmental consideration has become a serious concern for more and more people, by choosing consciously to express personal reflection and ethical opinion is bound to become an irresistible trend, which is precisely the market space for sustainable fashion. meanwhile, the immense potential also demonstrates challenges for each fashion industry practitioner.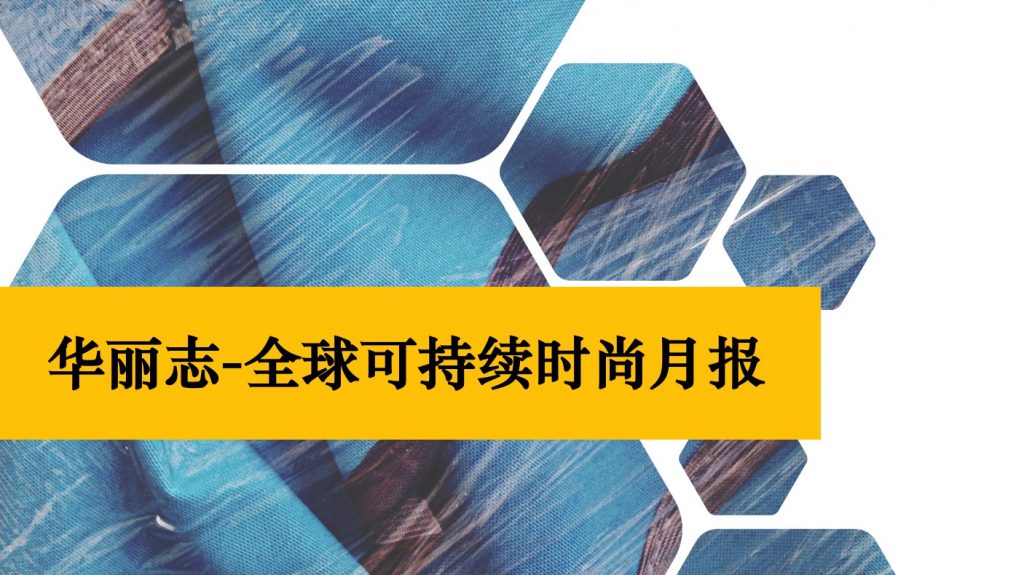 In the past few years, Luxe.CO has continued to pay attention to and report on the latest developments in global sustainable fashion. We are pleased to find that more fashion leaders begin to look at the future of the industry with a longer-term perspective. CSR (Corporate Social Responsibility) has been promoted to a strategic level; at the same time, more emerging brands have made sustainable fashion as one of the core genes to practice and spread.
How to promote sustainable development in the fashion industry? How to make more consumers understand and participate fashion in a sustainable way? For the entire industry, this is an enormous challenge but also a delightful chance.
We believe that every fashion industry practitioner who is striving to keep up with the drift will feel hit the treasure when reading the latest Global Sustainable Fashion Monthly. We expect this report to inspire more brands, businesses and individuals to embrace sustainable fashion, a fresh and potent force that shapes the future fashion industry.
At the same time, we welcome all kinds of communicating regarding this subject, please get contacted via mireya@hualizhi.com
Environmentally friendly clothing
Inspired by a lost fragment of an ancient tapestry, H&M Conscious Exclusive A/W 2018 merges the life and journey of lost historical artefacts with the latest in sustainable fabric innovation. Recycled cashmere and velvet made from recycled polyester make their debut in a collection that has dramatic yet romantic silhouettes and a modern edge. Conscious Exclusive A/W 2018 is an online unique collection consists of 30 pieces and launched 27 September on hm.com.
Allbirds is a San Francisco-based direct-to-consumer startup aimed at designing environmentally friendly footwear. Its first shoe was the Wool Runner, which is made from New Zealand superfine merino wool. The company claims to keep the brand as eco-friendly as possible and is a certified B Corporation. In March 2018, the company started offering their footwear with eucalyptus tree fiber. In August 2018, a flip-flop collection made of bioplastic foam from sugar cane was released. Recently, Allbirds completed a $50 million in Series C funding and will use new capital to support the in-depth development of sustainable fabrics.
Sustainable fabrics and textiles
Silk Inc. is a Boston-based startup, inventor of Liquid Silk natural chemistry platform, which is based on sustainably produced Liquid Silk technology. Liquid Silk is biodegradable, biocompatible and a highly effective alternative to petrochemicals found in everyday consumer goods. Its cross-industry applications include apparel, skincare, and medical. In October, Silk Inc. raises $30 Million in Series B funding and set up aggressive move into the green chemistry market.
PrimaLoft® is a brand of patented synthetic microfiber thermal insulation material that was developed for the United States Army in the 1980s. In November, PrimaLoft introduced Bio™ Performance Fabric, the world's first 100% recycled, biodegradable synthetic fabric. Made from 100% post-consumer recycled material, PrimaLoft® Bio™ fibers break down when exposed to specific environments – such as a landfill or the ocean. PrimaLoft has enhanced the fibers to be more attractive to the naturally-occurring microbes found in these environments. The microbes eat away at the fibers at a faster rate, returning the fabric or insulation to natural elements.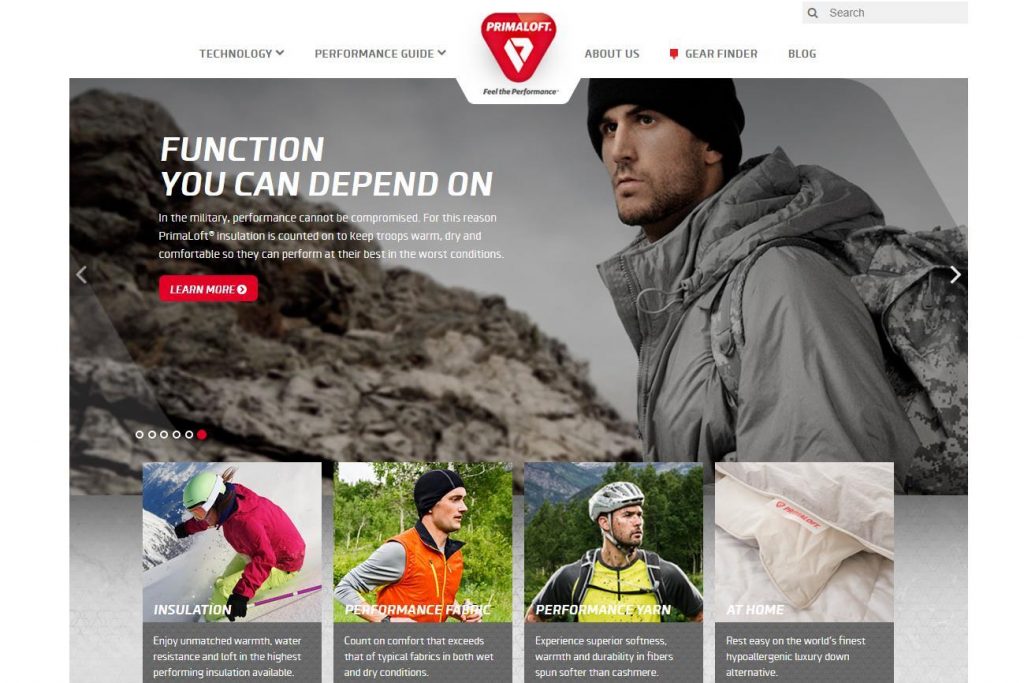 Responsible manufacturing
In September, Wrangler® confirmed an agreement for denim fabric to be produced later this year with Dry Indigo® Denim foam-dyeing process that will eliminate 99 percent of the water typically used in the indigo-dyeing. Wrangler is the first brand to embrace innovative technology, which is expected to transform the denim industry.
Danish footwear and leather goods brand Ecco launched the new environmentally friendly water-saving tanning technology DriTan™. The solution is the first solid step towards water-free leather manufacturing. DriTan™ saves 20 litres of water per hide equal to 25 million litres of water saved annually — enough water to keep 9.000 people hydrated for one year.  And is saving 600 tons of sludge that go to landfills per year.
Fast Retailing Group, the parent company of Uniqlo, announced that it has developed a new washing process for jeans that reduces water usage by up to 99%, with an average of more than 90%. The technology was originated at the FR Jeans Innovation Center, the Group's facility for jeans research and development in Los Angeles, California, and has been adopted from the 2018 Fall/Winter season UNIQLO Men's Regular Fit Jeans and J BRAND Sustainable Capsule Collection. In 2019 a total of 10 million pairs of jeans from the two brands, the equivalent of almost one-third of FR's annual production quantity, will be manufactured with this process. By 2020 the new technology will be used for all jeans made and sold by the Group.
The Estée Lauder Companies' ongoing commitment to invent the future of beauty is on display at the UK-based Whitman manufacturing facility, which produces many of ELC's prestige skin care products. There engineers are using cutting-edge 3D printing technology to modernize manufacturing processes and prototyping. In addition to reducing time and cost, the additive manufacturing technology also minimizes waste. The parts are 'built' layer by layer instead of being 'machined out' of larger blocks of material, as in the traditional method of subtractive manufacturing, and use biodegradable PLA
Upcycling
Since 50 years, Aquafil has been one of the leading players, both in Italy and globally, in the production of Polyamide 6: a landmark in terms of quality and product innovation. Additionally, the Group is a leader in the research of new production models for sustainable development. Their ECONYL® Regenerated Nylon turns waste problem into exceptional fashion and interior solutions, it is made by recovering nylon waste – such as fishing nets from the oceans and aquaculture, fabric scraps from mills and carpets destined for landfill – and turning it into virgin quality nylon yarn.
There are 8 billion tons of plastic on the planet. And once it's made—it never goes away.  Everlane has made a commitment: No new plastic in entire supply chain by 2021. The first step will be the ReNew collection, which is a collection made by 3 million renewed plastic bottles.
Viacom Nickelodeon Consumer Products (VNCP), the merchandising branch of TV brand Nickelodeon, has signed a licensing agreement with Trashcode to produce apparel and accessories made from sustainable materials across Europe, the Middle East and Africa as part of a landmark deal. Trashcode, a new joint venture between Cookie Company Group and Waste2Wear, produces garments composed of Waste2Wear's fabrics – consisting of recycled PET and other recycled materials.
For Days is a company born from a vision for a better future, one where people can have everything without creating waste. Through empowering members on participation in a new model of commerce, For Days uses better materials that made to last, recycle them when needed and reproduce clothes with the recycled fibers, to avoid overproducing inventory and changing the way we manufacture.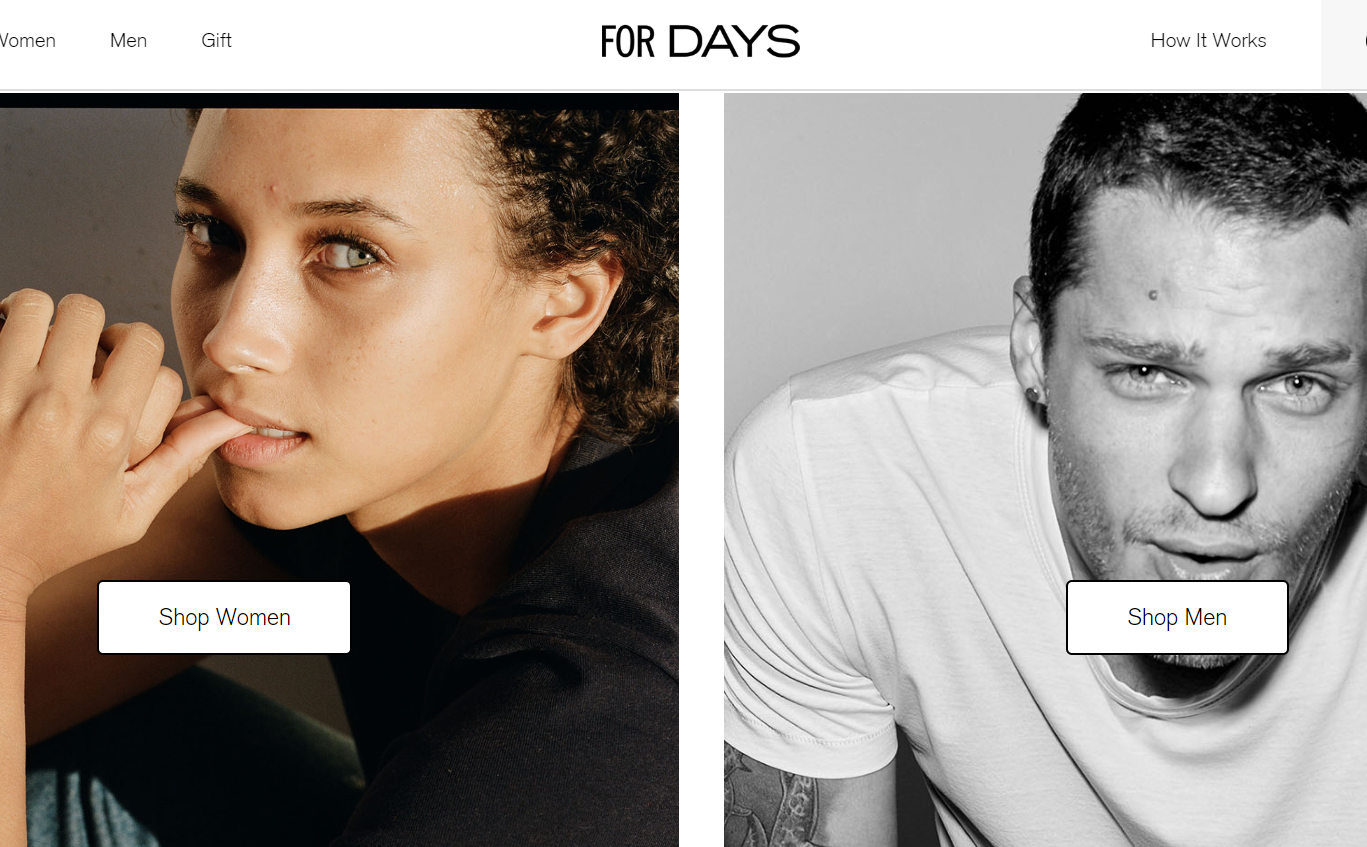 Labour rights in fashion
On 27 september 2018, The Platform Living Wage Financials (PLWF) is officially launched. This is an unprecedented alliance of 10 Dutch financial institutions that encourages and monitors investee companies to address the non-payment of living wage in global supply chains of the garment industry.
Fashion Week, Trade Fair & Organizations
Fashion for Good is the world's first interactive museum for sustainable fashion innovation. In September, it announced the official partnership with Stella McCartney, one of the leading global luxury lifestyle brands dedicated to sustainability and innovation. The partnership demonstrates both partners' shared commitment to industry-wide collaboration and to integrating disruptive innovations within the fashion supply chain. A physical creation of this collaboration between Stella McCartney and Fashion for Good showed in the Fashion for Good Experience on October 5th, which is a dress designed by Stella McCartney and has been dyed by Colorifix, using engineered microorganisms. Colorifix is one of the promising innovative start-ups from batch 2 of the Fashion for Good Plug and Play Accelerator Programme. This innovative form of dying dramatically reduces the environmental impact of the dying process which has traditionally been toxic and wasteful, consuming huge quantities of water, energy, and petrochemicals.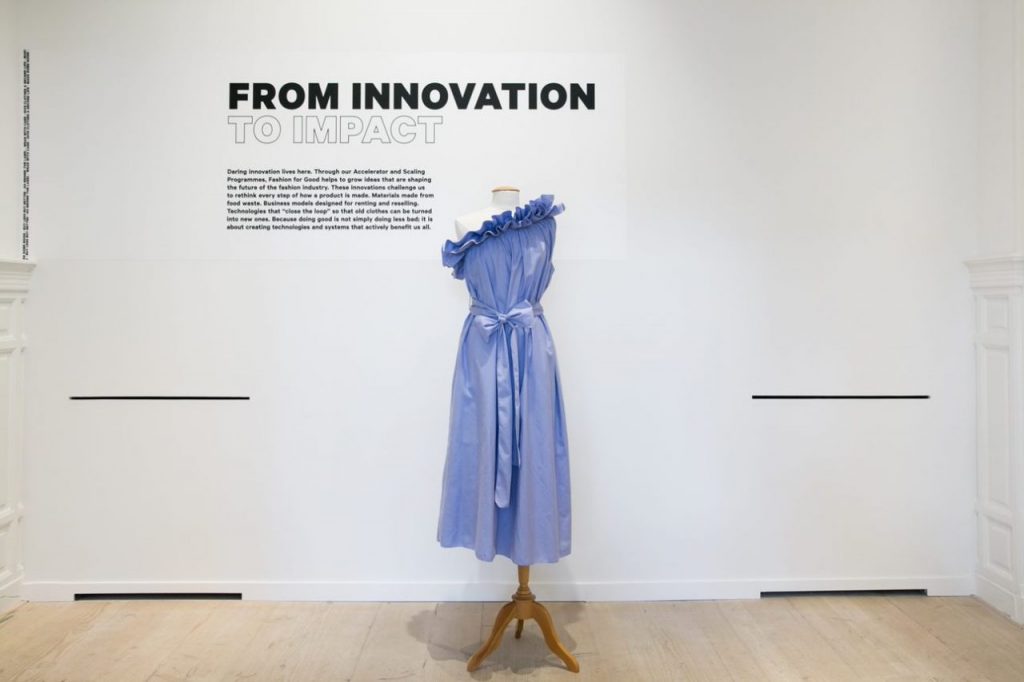 Dutch Sustainable Fashion Week has been held for the fifth time and was held from October 5th to 14th, including brand fashion shows, public events and regional events across the Netherlands, with a focus on the theme of circular fashion, sustainability and innovation.
The London College of Fashion has partnered with Common Objective, a sustainable fashion platform, to help students connect with ethical suppliers, buyers and brands. Companies that perform better in terms of sustainability have a higher weight in Common Objective's search and pairing, and can more effectively build relationships with members or other companies. This form of cooperation is also worth learning from Chinese institutions and corporate institutions.
This year marks the 10th anniversary of the establishment of The Centre for Sustainable Fashion(CSF) based at London College of Fashion, which forms a year-long celebration. As part of the celebration, recently, CSF presented Comme des Marxists in the UK for the first time, which is a project showcased  Austrian-American artist Rainer Ganahl's long-term investigations into the relationships between daily life, culture, economic systems and political structures.
Brand & Event
The curator Lidewij Edelkoort has teamed up with the American clothing designer Eileen Fisher to Change How The World Uses Textiles. The exhibition, titled Waste No More, is intended to raise consumer awareness of the large amount of textile waste generated in the fashion industry each year.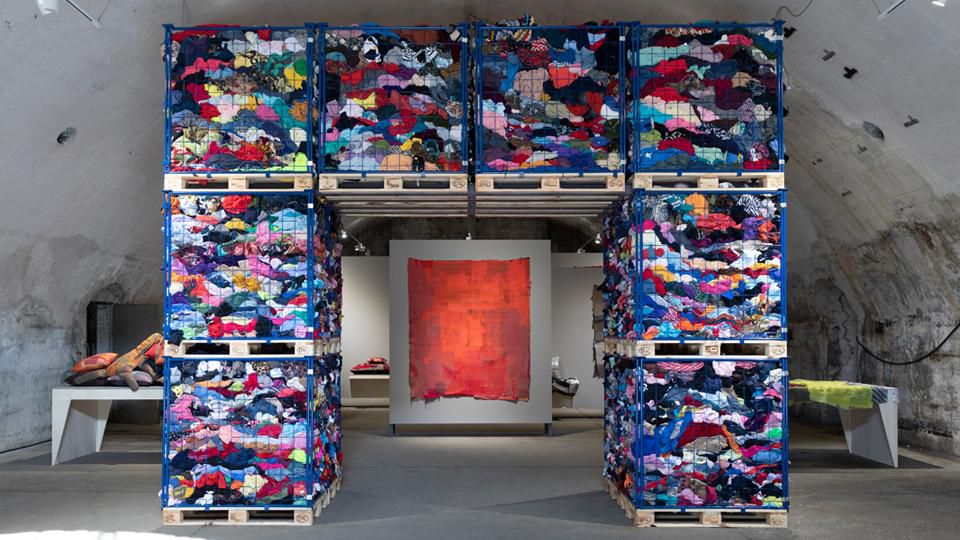 Enterprises on the move
On 28th October, the New Plastics Economy Global Commitment launched, which is an initiative is led by the Ellen MacArthur Foundation, in collaboration with UN Environment, and is signed by many of the worlds largest packaging producers, brands, retailers and recyclers, as well as governments and NGOs. Signatories include well-known consumer businesses such as Danone, H&M Group, L'Oreal, Mars, Incorporated, PepsiCo, The Coca-Cola Company, and Unilever; major packing producers such as Amcor; plastics producers including Novamont, and resource management specialist Veolia. The Global Commitment aims to create 'a new normal' for plastic packaging. Targets will be reviewed every 18 months, and become increasingly ambitious over the coming years. Businesses that sign the commitment will publish annual data on their progress to help drive momentum and ensure transparency.
P&G issued the 2018 Citizenship Report, presented the recent activities that define the company as a force for good and a force for growth. The company has made progress in all its citizenship priority areas and the highlights from the report include: Community Impact; Diversity & Inclusion; Gender Equality and Environmental Sustainability.
China on the move
2019 S/S Shanghai Fashion Week and China Xintiandi jointly held a forum event on the theme of "How to implement sustainable development within the fashion enterprise".
The 2019 S/S China International Fashion Week Beijing Fashion Forum section held a forum on the theme of "Shaping the New Ecosystem of the Fashion Industry" to promote the sustainable development of the Chinese fashion industry.
In October, the 2018 China Fashion Conference, with the theme of "Collaborative Innovation and Green Development", brought together dozens of influential industry leaders, experts and scholars, through two plenary sessions and six parallel meetings, explored the topic on sustainable fashion.