During the Milan Fashion Week 2018, the "Global Fashion Innovation and Investment Forum" was held. The forum brought together industry experts, luxury and fashion executives, and government representatives, discussed the opportunities and challenges of Italian luxury brands in China. Andrea Panconesi, the founder and chief executive of LuisaViaRoma,  participated in the conversation session hosted by the Luxe.CO.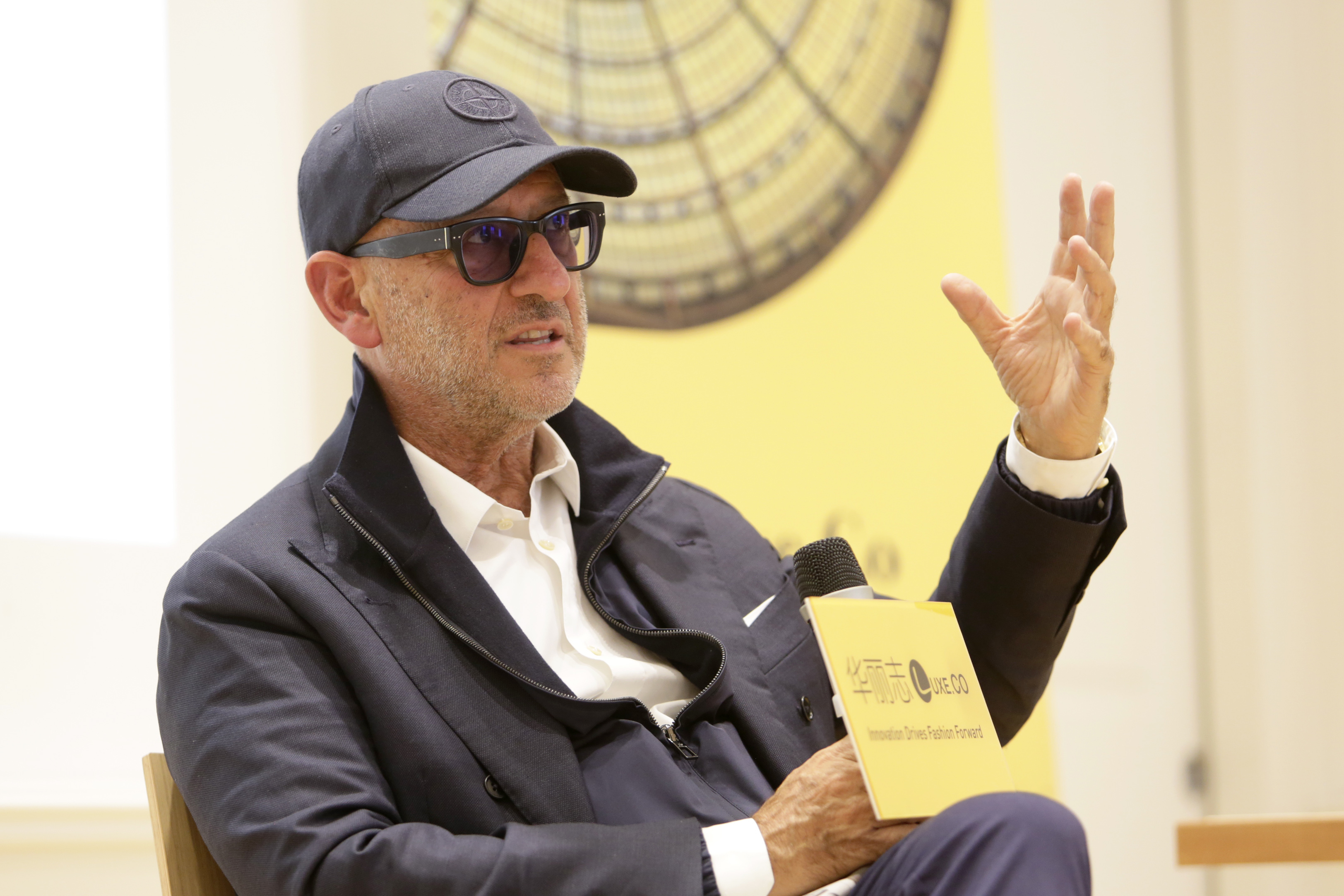 The story of LuisaViaRoma begins in Paris when Luisa Jaquin opened a small straw hat boutique with her Florentine husband, Lido Panconesi. They eventually relocated to Florence, where Luisa opened a new hat boutique on Via Roma, 1930. Lido Panconesi slowly expanded the store's inventory to include clothing, having built his own factory to produce them.
Andrea Panconesi is Luisa and Lido's grandson, who grew up with the family business together. He gradually took over the family business after his first buying trip to Paris, initiated the collaboration with established brands such as Balenciaga, Balmain, Givenchy, and Saint Laurent. He also secured LuisaViaRoma as the first store in Europe to present KENZO's Fall/Winter 1968/69 collection.
Andrea continued to modernise the business, transforming LuisaViaRoma into the innovator — recognizing, discovering and advancing emerging talents into prestigious fashion brands. The website, LUISAVIAROMA.COM, now is known for its distinct edit and market-leading merchandising.

As a pioneered fashion entrepreneur, Panconesi is also a deep believer of "doing well by doing good". In 2018, UNICEF Italy and LUISAVIAROMA hosted the very first inaugural UNICEF charity gala in Italy in Porto Cervo, Sardinia. Panconesi believes that: " There is no future without children. It doesn't matter the colour, religion or race. Children are children, and we are here for them. Only by joining together and uniting our forces can we make a difference." With the 90th anniversary of LuisaViaRoma and the 20th anniversary of its online platform, such international celebrations and charity events will be held in many countries around the world.
Alicia Yu: What do you think is the greatest change in the luxury retailing over the past 50 years?
Andrea Panconesi: The Internet. It not only changed the business model of the retail industry but more importantly it changed the mindset of the entire young generation and the way people interact. I think this is the most significant change that has taken place in entire human history.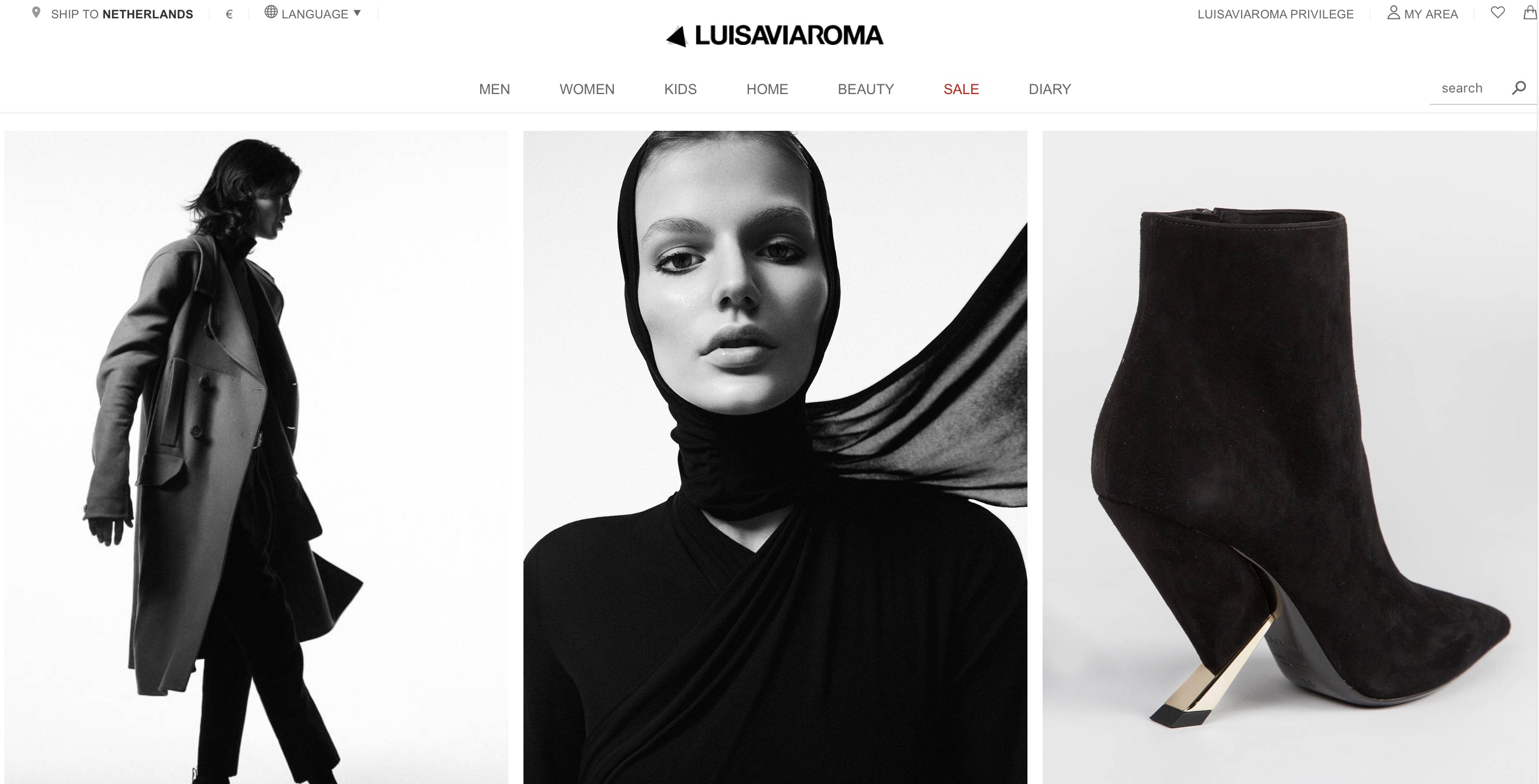 When I founded LUISAVIAROMA.COM in 1999, the Internet was still a very new thing for many people. At the time, I hired two engineers to develop the website. I don't understand the technology, they don't understand fashion. But I explained my concepts to them in detail, and then they turn these concepts into achievable online functions. Until now, we have continued to use the platform established at that time and continue to improve and develop.
In the past, people needed to visit different cities and participate in trade shows everywhere, but now everything can be found online, you don't even have to go out. I still travel to different countries, but this is because it is very important to have face-to-face communication. It's like watching football at the stadium or at home — the information you see is the same, but the feelings you get are totally different. No matter in what time, face-to-face communication cannot be replaced.
Alicia Yu: What is the difference between stores and websites in attracting consumers? How did you initially receive online users for your website?
Andrea Panconesi: 20 years ago, the website was a relatively new idea, so we actually started with the store, put a computer in, and let the sales staff guide and help the customers use the site. We remain to provide such a service now.
I don't think the younger generation will like to go to the shopping malls like their parents, they want a more different experience. In November of this year, LuisaViaRoma will open a digital flash store in New York, because this is the future distribution model in my mind. New York is only the first step in this attempt, we will open such digital flash stores in more places, including China.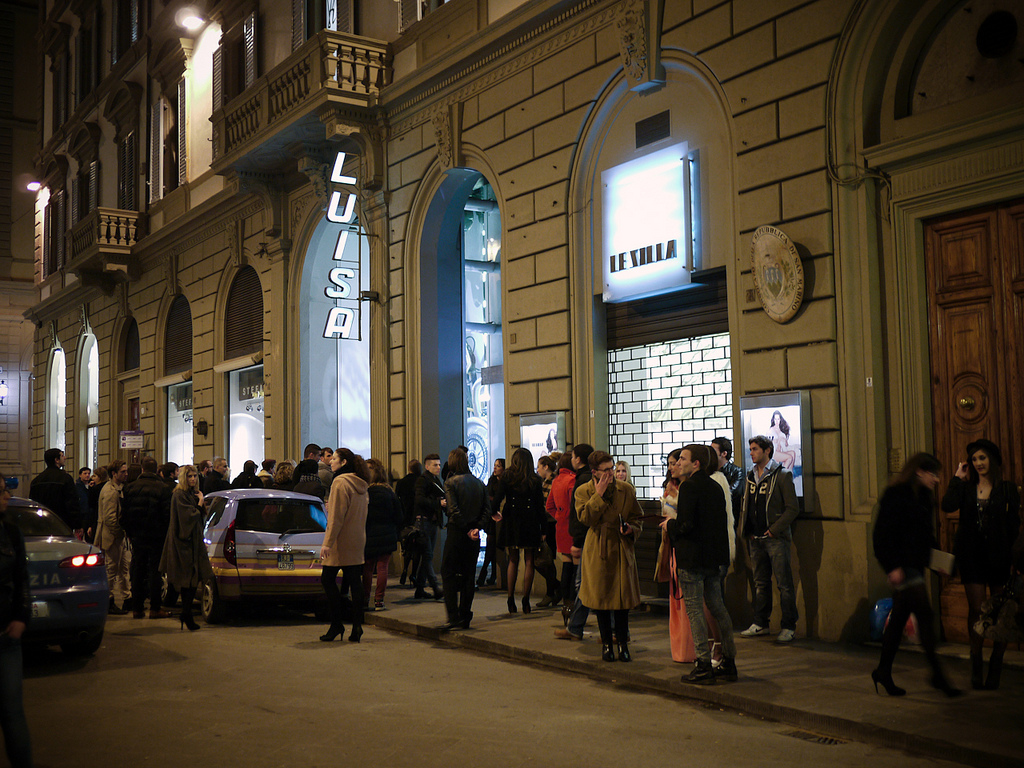 Alicia Yu: Luisa has always had only one offline store, why?
Andrea Panconesi: It's easy to manage multiple single-brand stores, and you can easily plan everything in the supply chain. But the multi-brand store is completely different. You have 200 to 300 brands in the same store. You can't do unified planning like a single brand. Both models have their own characteristics, but I think fashion is inherently multi-brand, consumers can reach more different labels in multi-brand stores, and at the same time choose the items they like among them.
Operating a multi-brand store requires enthusiasm and experience. Nowadays, only Italy still has a large number of multi-brand stores, which is related to its history. Each Italian city has at least one multi-brand shop with a long memoir, which determines the dressing culture of the city.
At present, 95% of LuisaViaRoma's business comes from the online channel. One physical store is more than enough to represent our brand. The future direction will be online connects offline.
Alicia Yu: You visited China, participated in Shanghai Fashion Week, and brought Chinese designer brand Angel Chen to LuisaViaRoma. What do you think of the Chinese fashion industry and designer brands?
Andrea Panconesi: We launched the official Chinese website seven or eight years ago, which helped us build many long-term loyal customers in China. Although we are an Italian company, 80% of the brands sold on the website are from Italy or produced in Italy, but we pay great attention to internationalization, whether it is from Britain, Japan, Germany or China, as long as it has features and style, we would like to cooperate with the brand.
I think one of the cores in fashion is to help each other, to create spaces for new generations, new designers, and new creative styles. Therefore, I have explored new designers in various countries to help them open up markets. In the 1970s, I went to Japan six times a year to persuade Kenzo (Takada Kenzo) and other Japanese brands such as Yohji Yamamoto to come to Europe. Last year (2017), I discovered the Chinese designer brand, Angel Chen. I saw her information in the newspaper and let my Chinese colleagues contact to see if there is an opportunity for cooperation.
Angel Chen is a young and talented designer with a strong personality and distinct thinking; and Angel is very quick to act, which I like a lot. We are a relatively small company, so I am more afraid of losing time than losing profits, so we must keep the pace fast.
References: