The American luxury jewelry brand Tiffany & Co ("Tiffany") launched its new Paper Flower collection at Shanghai Minsheng Art Pier on September 6th. New York city elements were migrated to this classic building at the Bund. Benches from Central Park, vending machines from subway stations and street graffiti created a real "New York" in Shanghai. Tiffany's China spokeswoman, Chinese actress Ni Ni, also attended the event.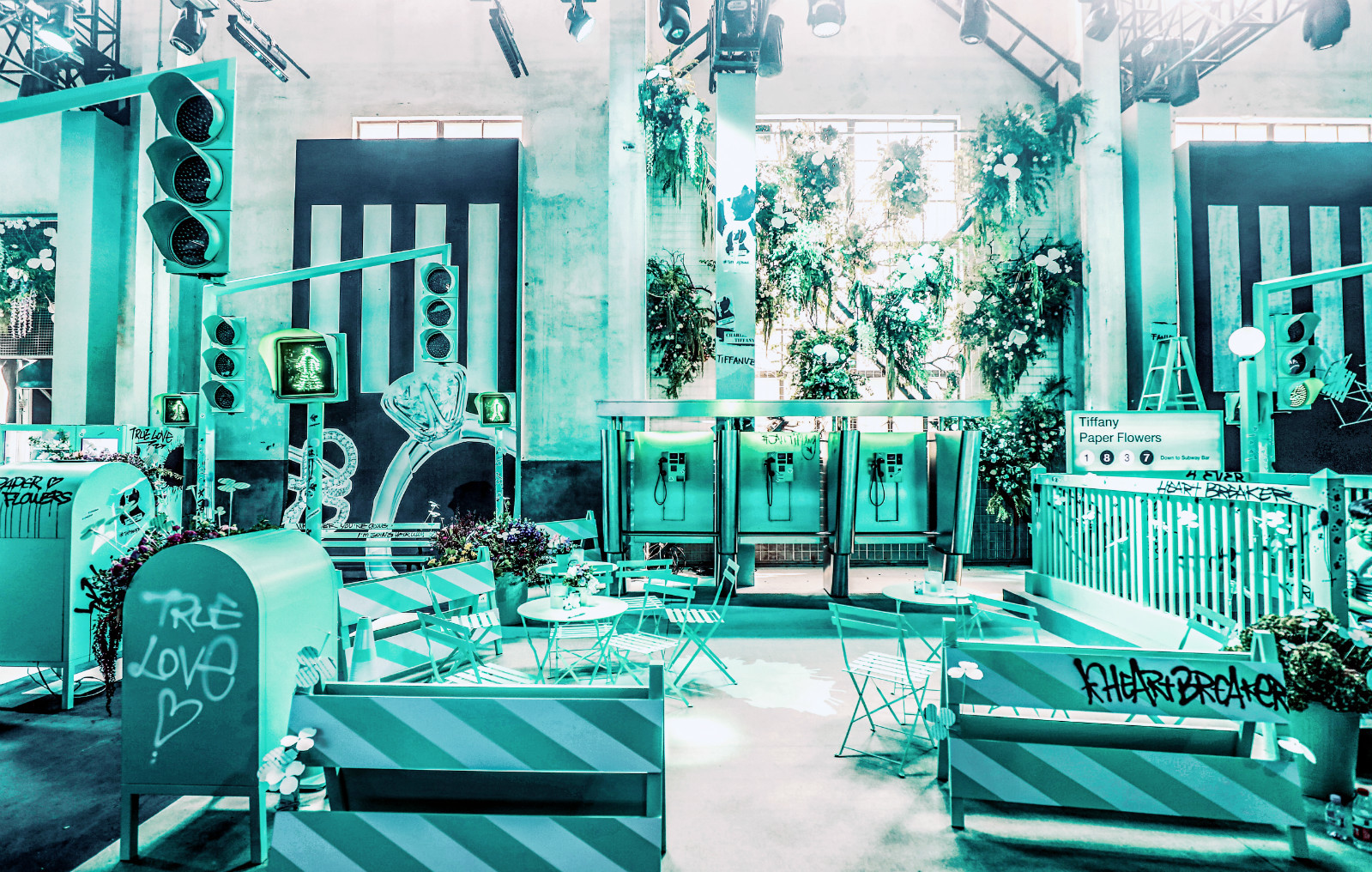 The Paper Flower collection is the first jewelry collection designed by Reed Krakoff, Chief Art Director of Tiffany. It was first released in New York in May 2018. The design is inspired by the art of paper-cutting and is the brand's first collection covering both fine jewelry and luxury jewelry.
The Paper Flower collection has been available in Tiffany stores in China since September 1st. Prior to stores, Tiffany had launched the pre-sales for part of the new collection through online TMall's luxury channel, "Luxury Pavilion" on August 16th, which was half a month earlier than stores. This was Tiffany's first trial for online pop-up and for new product online release. This e-commerce trial showed Tiffany's transformation into creating omni-channel shopping experience.
"Omni-channel helps Tiffany reach out to a wider range of Chinese consumers," said Philippe Galtié, Senior Vice President of Tiffany, in the exclusive interview with Luxe.Co. He also revealed that Tiffany planned to launch its official e-commerce platform in China in 2019.
For retail stores, Tiffany has been continuing penetrating second- and third-tiered cities in China. Tiffany has opened new stores in Suzhou, Hefei and Changsha. For retail services, Tiffany plans to provide consumers new shopping experience in Shanghai and Beijing.
"Omni-channel" is part of Tiffany's strategy priority, which includes product updates and display improvements. Tiffany brought the movie "Breakfast at Tiffany's" to real life and opened the first Blue Box Cafe in New York. The high-end household product series," Every Objects" raised great attention on social media, and launched new jewelry collection. Tiffany also opened the first new retail concept store, Style Studio, in London, and transformed the signature flagship store on Fifth Avenue in New York. Tiffany has been transforming to a "new generation" luxury jewelry brand.
According to Tiffany's latest financial report in 1H2018, the net sales increased 13% year-on-year to US$2.1 billion. All regions and product categories achieved growth. Among them, the net sales in the Asia-Pacific region increased by 28% year-on-year to US$629 million. The Greater China region also had excellent performance.
China as Second-Largest Market for Tiffany
According to "Diamond Industry Insight Report 2017", mainland China has become the world's second largest consumer market for diamond jewelry. For Tiffany, China is also its second largest market in the world. Philippe Galtié (below), Senior Vice President of Tiffany, had an exclusive interview with Luxe.Co recently. He shared his insights on Tiffany's new products, omni-channel approaches, and marketing strategies in the China market.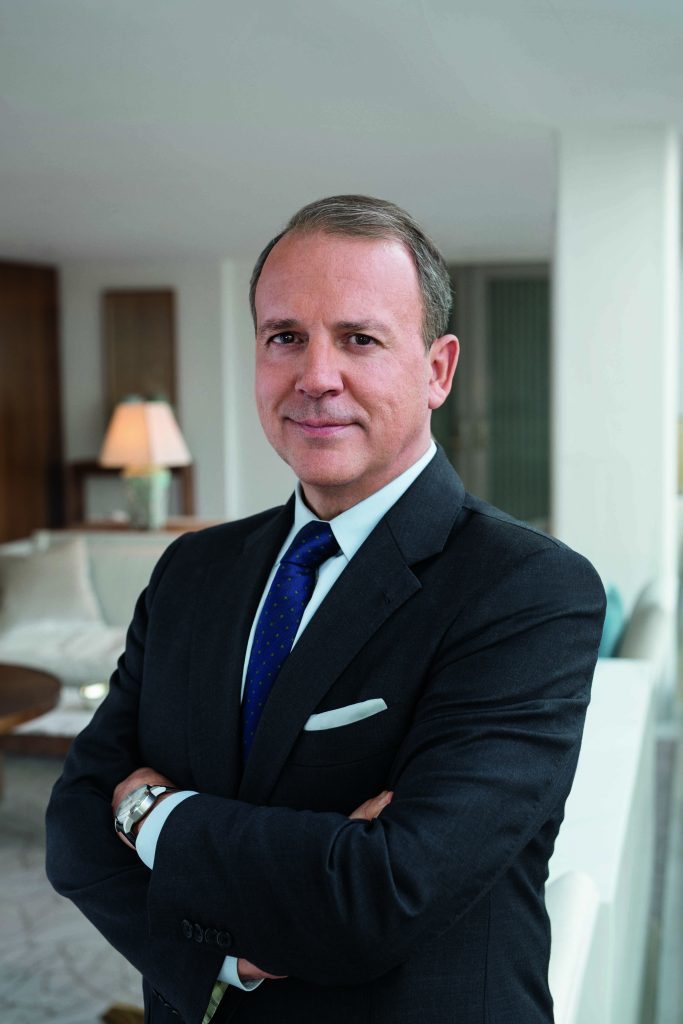 Philippe Galtié is Senior Vice President of International Sales at Tiffany & Co., in charge of global store design and planning, sales operations, global customer management, omni-channel management, and Tiffany's operation in Europe, the Middle East, Africa, Asia Pacific and Japan. Philippe Galtié joined Tiffany in 2015. Previously, he had worked for Cartier for 15 years as Global Retail Director, and Head of China, Korea, Southeast Asia and Japan.
Luxe.Co: What's the story behind the collaboration between Tiffany and TMall on online pop-up stores?
Galtié: Tiffany serves the China market in multiple ways, because China is very important for Tiffany. Chinese customers understand their own needs and are very familiar with e-commerce.
We have been closely monitoring the process of digitization in China. At the moment, social media such as WeChat and Weibo are important battlefields for us. Meanwhile, online channels such as TMall cannot be ignored either. That's why we collaborated with TMall to release the new Paper Flower collection online. Of course, our online products are limited currently. We will continue expanding in the e-commerce sector.
Retail Stores and E-Commerce in China
Luxe.Co: What's Tiffany's strategy in omni-channels in China?
Galtié: We need to fully consider customer needs. Omni-channel is a complete platform linking online and offline. At present, we have 34 stores in China, covering almost all first- and second-tiered cities in China. But we also need to reach and serve consumers in third- and fourth-tiered cities. From this perspective, the online platform is an excellent channel to help us reach more consumers.
Tiffany has always been strong on the digital field. At present, 7% of Tiffany's global sales comes from e-commerce channels. 13 official websites have e-commerce platforms in the U.S, Europe, and Japan. We plan to launch our online e-commerce platform in China in 2019.
Luxe.Co: Could you please share with us Tiffany's store expansion plans in China?
Galtié: We have opened new stores in emerging cities such as Suzhou, Hefei, and Changsha this year. We hope to further enhance our existing sales network, providing top-quality service to our consumers.
For retail services, we will have new and interesting shopping experience for consumers in Shanghai and Beijing. We are looking forward to it.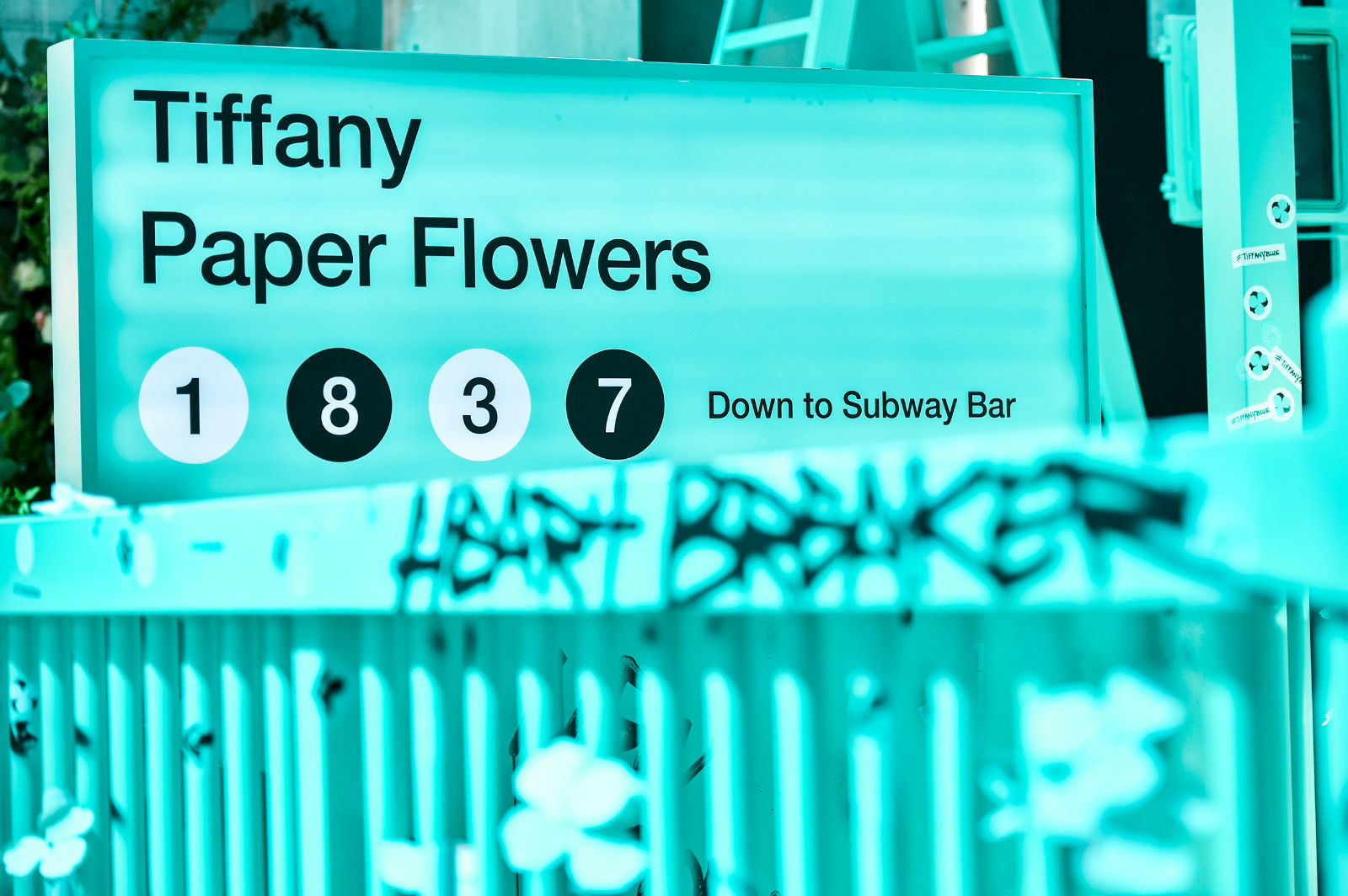 Pop-up Exhibition to Expand Influence beyond Retail Stores
Luxe.Co: Tiffany has set up pop-up exhibitions in Shanghai and Nanjing recently. What is the consideration behind?
Galtié: Through pop-up exhibitions, we want to showcase our brand DNA. Pop-up is a great way to reach out to a larger group and audience. Usually, Tiffany's experience is very private. We hope to go beyond traditional stores, and make more people understand our brand further.
Tiffany has been regarded as the "Champion of Love" and "King of Diamond." We hope this brand image to be everlasting in the mind of our customers.
Our pop-up exhibition at Plaza 66 in Shanghai attracted a total of more than 10,000 visitors, which is amazing. I think this approach reaching customers is not a new concept at all. We hope to demonstrate Tiffany's strong brand power and expand the influence beyond traditional retail stores.
Luxe.Co: Is it an approach to attract more young consumers, such as millennials, through pop-up exhibitions?
Galtié: Tiffany's vision is to "become a new generation luxury jewelry brand". When talking about "new generation", we are not saying that we want to be a jewelry brand that is only admired by the new generation. Millennials are not our target. Our focus is their attitude. "New generation" refers to all the consumers of this era, not limited to millennials. It includes baby boomers and other generations. They share the same thinking as the millennials.
Tiffany is the "supporter of love". Since 1886 when the founder Charles Lewis Tiffany launched the first engagement ring, Tiffany has always been praising everything related to love. Therefore, Tiffany has always maintained an emotional connection with the young generation. Tiffany is not formal or rigid. Tiffany has continued conveying this brand concept to consumers through new ways (such as pop-up exhibition and campaign). This is how Tiffany stays contemporary.
Luxe.Co: At major Chinese festivals such as Chinese Valentine's Day, Tiffany has promoted on Chinese social media and received positive feedback. What's the key to the success of festival marketing in China?
Galtié: The marketing content should be relevant to the festival. Also, we pay great attention to understand the preferences of Chinese consumers. For instance, Chinese consumers prefer interesting brand stories. We will link Tiffany's iconic jewelry to important Chinese festivals. Therefore, people feel closer to the brand. Tiffany celebrates true love and important moments in life. We have been continuing this tradition and focusing on such content and communication.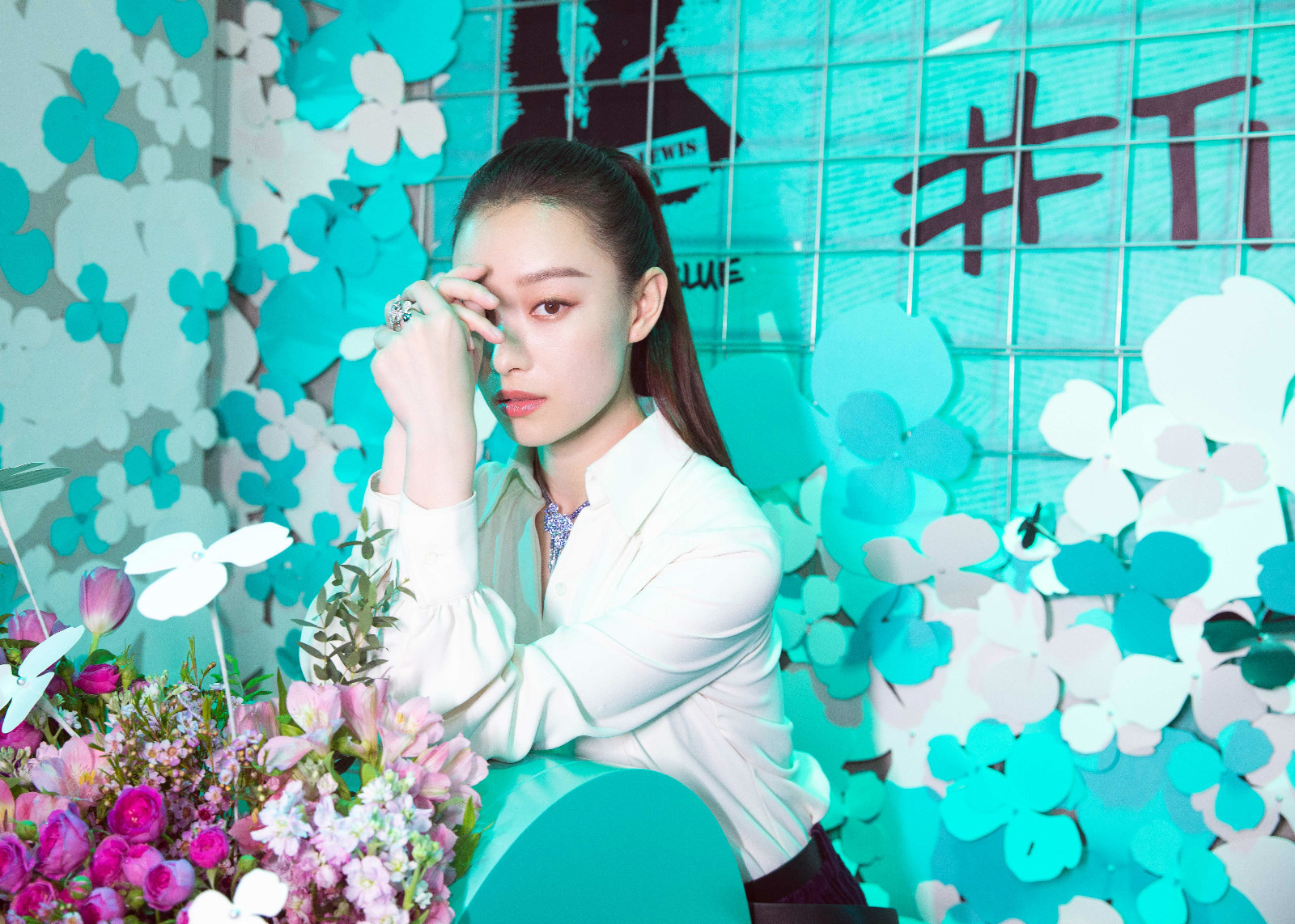 A Broader Range of Everyday Objects for Chinese Consumers
Luxe.Co: The new Paper Flower collection conveys the concept of "Perseverance and Self-Expression". What is the connection with Tiffany's iconic "Modern Love" concept?
Galtié: All Tiffany's jewelries are related to "love", whether they are for personal use or for gifting. It is born for love.
Tiffany's Chief Art Director, Reed Krakoff interpret classic flowers with a contemporary approach. The sophisticated materials such as platinum and diamonds presented Tiffany's brand heritage and craftsmanship. The Paper Flower collection highlights the brand's optimistic spirit, with a blend of femininity and industrial modernism.
This collection provides consumers with a variety of choices for styling. It is designed for everyday wear, combining simplicity and the glamour of fine jewelry.
Luxe.Co: Tiffany launched Everyday Objects collection. Is this "everyday luxury" a development strategy for Tiffany in the future?
Galtié: We always express our pursuit of beauty through craftsmanship. Exquisite design is presented eternally through jewelry, which has been rooted in our design DNA.
For everyday necessities, we have always had this product category. Tiffany is a jewelry house. But lifestyle products are also a very important part, such as watches, perfumes, glasses and so on. We hope to present contemporary luxury and beauty through any object in daily life. Therefore, it is not a new strategy, but the continued product innovation.
Compared to jewelry, Everyday Objects collection is only a small part of Tiffany's total sales. It is more of a way for us to interact with consumers and attract repeated customers. It provides customers with more gifting options. Everyday Objects collection is relatively mature in the US market. We hope to present a wider range of products to Chinese consumers in the future.
---
Photos: Tiffany
Editor: Aviva Li
---
Marketing and business cooperation, please email to contact@hualizhi.com