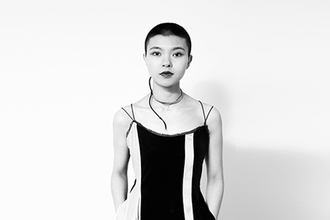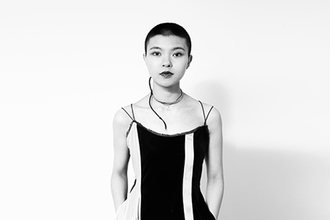 As Chinese fashion brands are receiving more and more international attention, those upcoming Chinese designers who are good at seizing this business opportunity are growing like never before. Angel Chen, who was born in the 1990s, is one of them.
Founded just four years ago, Angel Chen is already a highly distinguished brand, recognised by insiders in the fashion industry for its clear style. In terms of commercial success, it has received widespread public praise from Chinese and Western multi-brand stores, well-known department stores and international luxury e-commerce websites with high net sales.
Currently, Angel Chen is stocked by the Italian luxury e-commerce store LuisaViaRoma and London's iconic department store, Selfridges, as well as stores such as Lane Crawford and I.T. Its commercial partners include Sony, Lane Crawford, Mercedes-Benz, Adidas, Uber and Farfetch.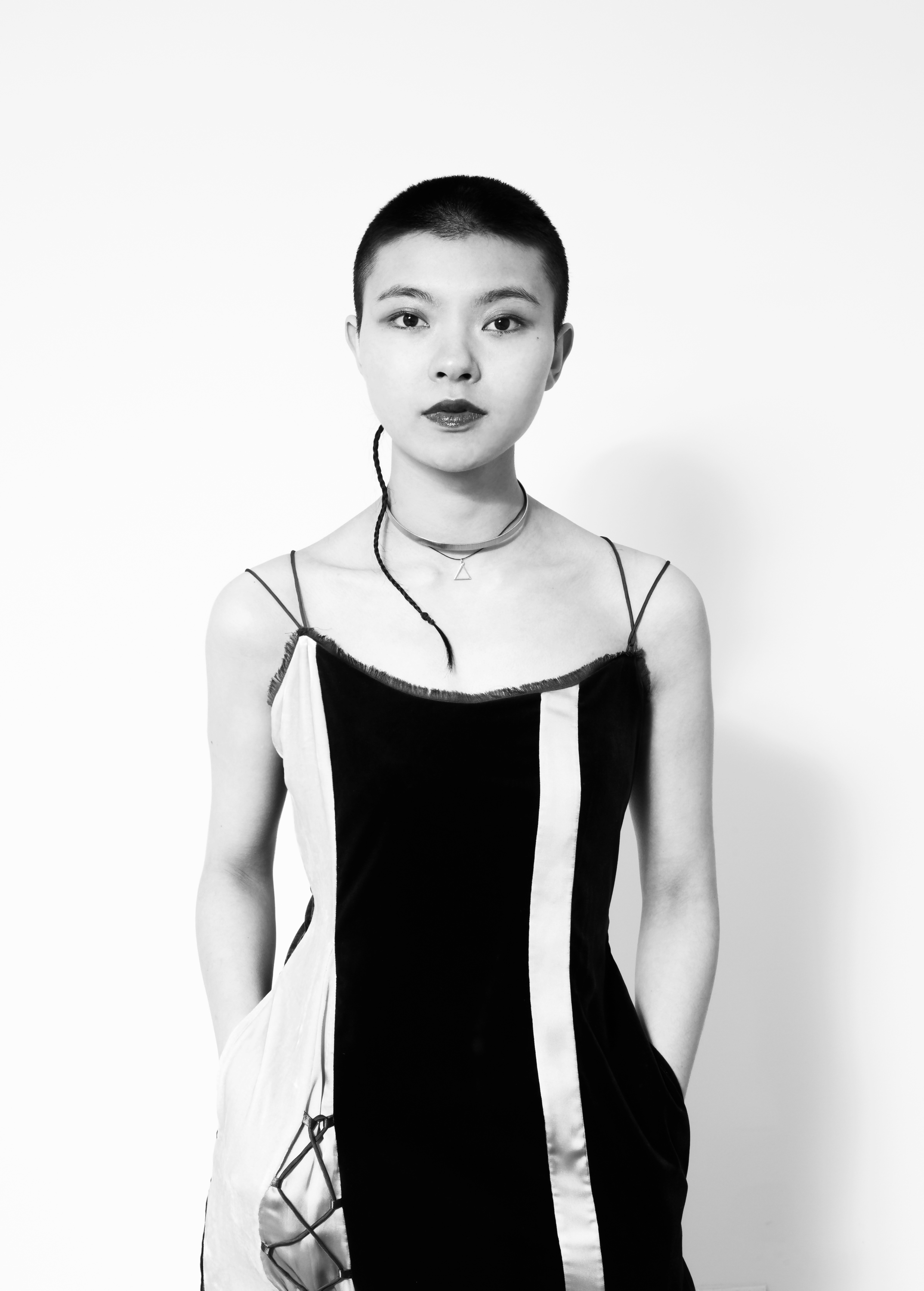 Angel Chen told Luxe.CO that she had a very clear 'commercial goal':
'Turning Angel Chen from an upcoming independent designer brand into a commercial brand that has a wider audience is an opportunity as well as a challenge.'
She is thankful for those 'key opportunities' that have arisen while she was launching her brand commercially, such as the success of her graduation show, 'Les Noces 婚礼', at St Martin's; the support received from Tasha Liu (刘馨遐), the co-founder of Dongliang (栋梁); being selected for Lane Crawford's new designer programme, 'Call Out' and establishing a long-term collaboration with this department store; being selected for Mercedes-Benz's International Designer Exchange Programme; and being part of the official programme of Milan Fashion Week.
Angel Chen's ideas for commercialising her brand are becoming clearer and clearer. She is focusing on the following questions:
How to match design with mass production through optimised management? How to achieve a good balance between international and domestic sales? How to increase both sales and brand awareness? How to create interesting partnerships? And how to introduce suitable investment for her future brands? Angel Chen has clear thoughts on these matters, building on her experience so far.
The Founding of Angel Chen
Luxe.CO: Which opportunities encouraged you to create this brand?
Angel Chen: My graduation show had the theme of a homosexual couple holding a wedding in Africa. I used a lot of recycled materials for the show and the dramatic effect drew the attention of the international media, which established the basis for my brand.
Another key moment was when the co-founder of Dongliang (栋梁), Tasha Liu (刘馨遐 ), came to see me in London and talked to me for a few days about China's fashion market. She encouraged me to seize the opportunity and launch my brand in China.
At that time, Dongliang was holding its DONGLIANG's ONE DAY event, presenting six individual shows from independent Chinese designers during one day of Shanghai Fashion Week, and buyers and the media started to pay attention to the independent brands presented by the company. I thought that this was a great opportunity, and it led me to decide to come back to China and establish my own brand.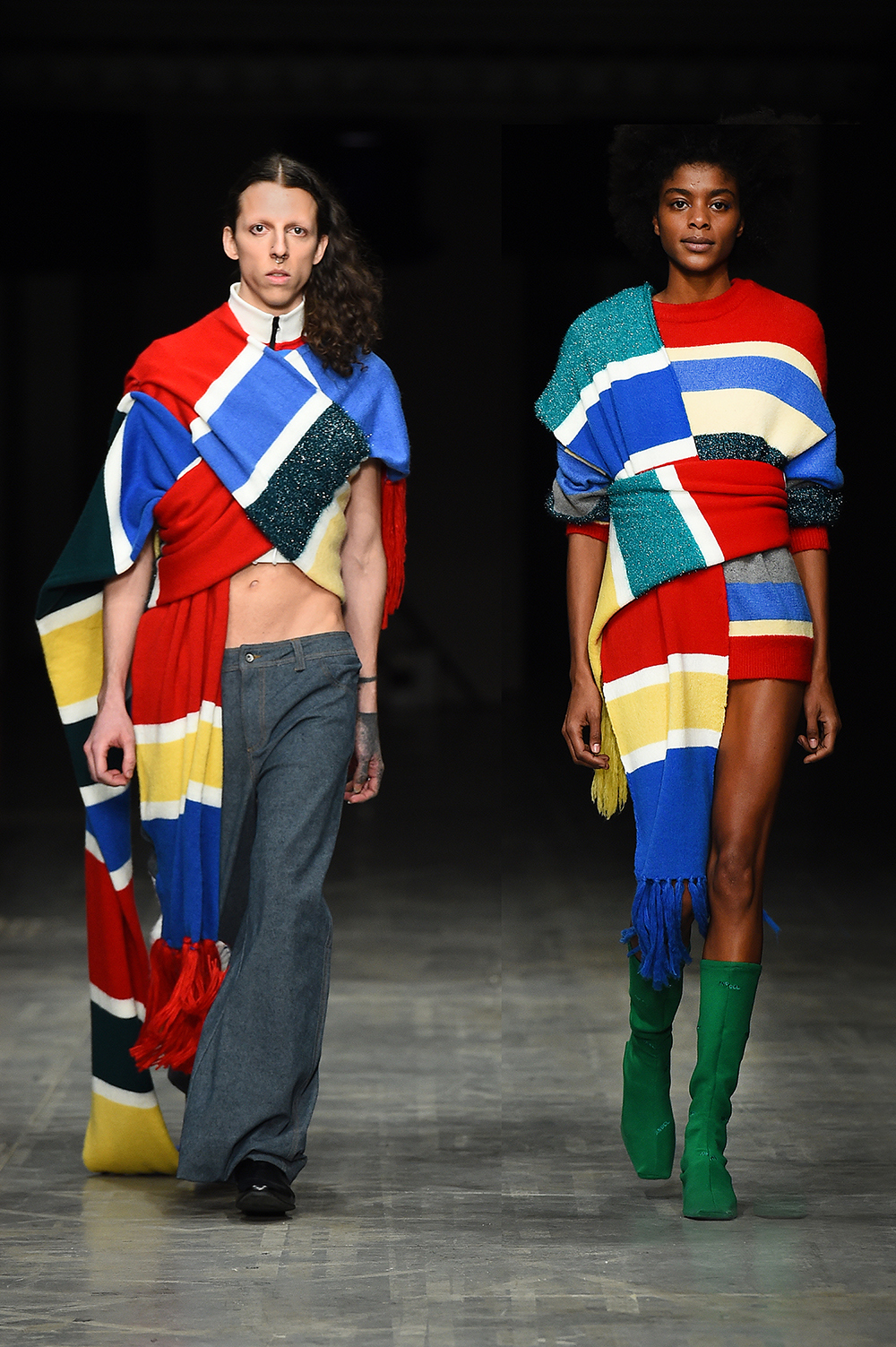 Angel Chen 2018AW
Luxe.CO: During the growth of your brand, what have the important turning points been?
Angel Chen: The first one was definitely my graduation show, which gained the attention of the media and my fans. After the show, my brand was stocked by H. Lorenzo in LA, Lane Crawford and Dongliang. I also received support from celebrities, such as Jay Chou (周杰伦), who wore my graduation collection.
The second turning point was when Angel Chen released its 2015 Autumn/Winter collection: we were stocked by Lane Crawford. We have since collaborated on six or seven capsule collections. Lane Crawford has given me with long-term support, providing suggestions on ready-to-wear collections and how to expand in China. This has been so helpful for the business development of the brand and public awareness of it. We couldn't have got this far without their help.
The third important turning point was receiving sponsorship from Mercedes-Benz and our runway show as part of the official programme of Milan Fashion Week: the European media got to know me and my brand for the first time and we established closer collaboration with great celebrities, including Chris Lee (李宇春).
Luxe.CO: How do you define Angel Chen?
Angel Chen: First of all, you can see that we use bold colours all the time, which creates a high-saturation colour contrast. We also infuse multiple cultural elements, such as Chinese totems, Japanese patterns and styles, ancient Indian totems and even Sat Yan from South East Asia. Also, our clothing has no boundaries in terms of gender, age or nationality: men, women, children and adults, everyone can wear our brand.
'Independent designer brands have to commercialise themselves'
Luxe.CO: As you are receiving more and more orders, do you have issues with production? In terms of matching design with production, what details do you think you need to pay attention to?
Angel Chen: Actually, we come across issues with production every day, at every stage. Currently, our brand is expanding into more categories: we started with just woven and have expanded to include knitted and accessories. We've grown from a single category brand to a more complex multi-category brand, so we have to work with a lot of suppliers. Every day, we face uncertainties with suppliers and so we have maintained a tight grip on our production.
I think the key is to control the quality and the timescale. Initially, we only had one person conducting quality control, but as our production became bigger and bigger, even having a whole team wasn't enough. That was why we had to create a management system to check all possible problems at each point of the production process.
Recently, we've been adjusting the structure of our products. We are considering dividing our products into runway styles and commercial styles. We will also categorise products according to their price, fabric, origin and quantities, which will give us a clearer view of our range. For example, fabrics imported from France can be used for our runway styles, which are more artistic, and domestically produced fabrics can be used for the bulk production of commercial styles.
Initially, we only produced 40 of each item in the collection each season. As our sales have grown, the orders for some styles have increased by around 40% each season, and this figure is nearer 70% for our most popular styles. We are growing steadily.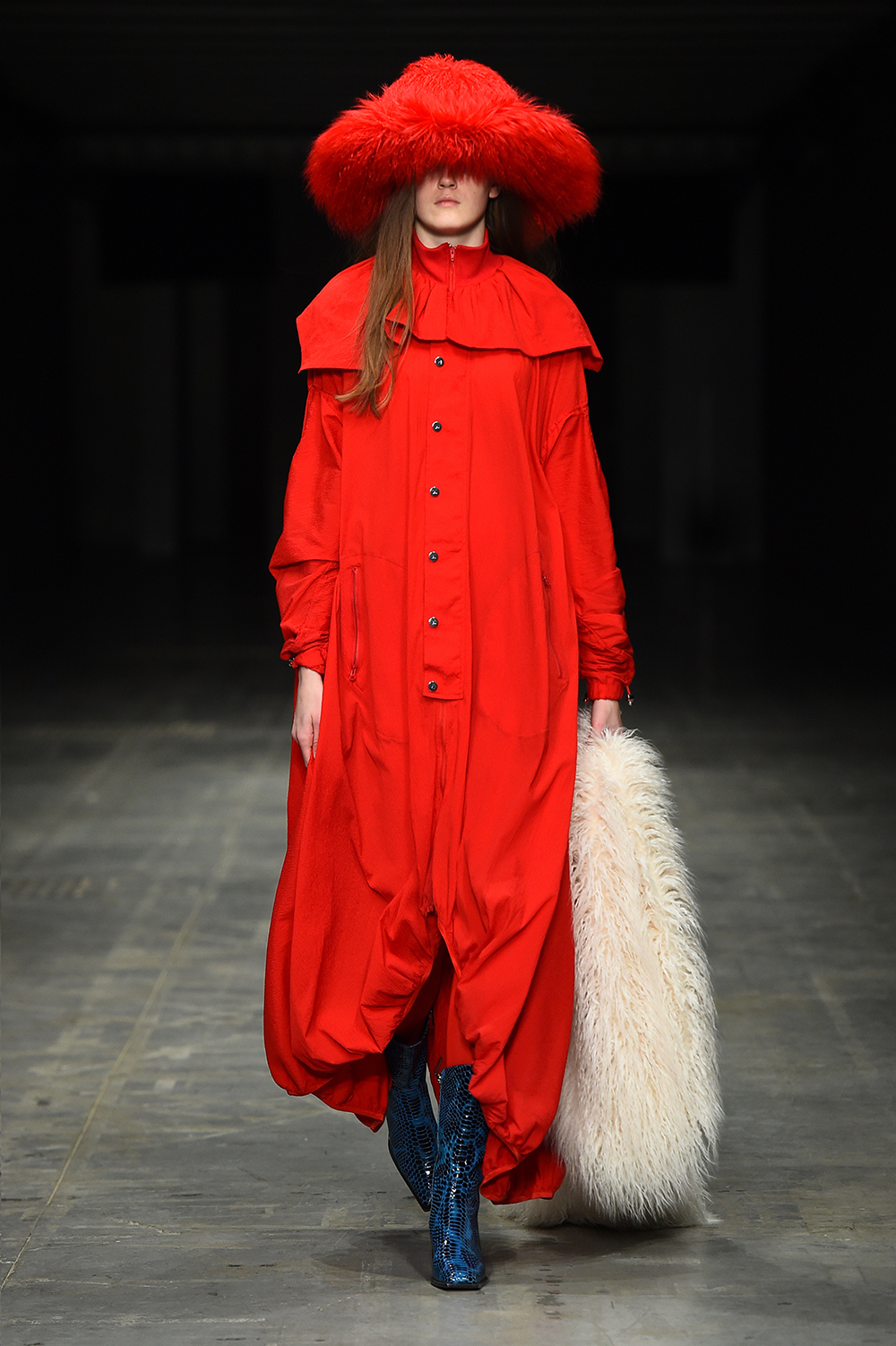 Luxe.CO: What's the ratio of Angel Chen's international to domestic sales? What's your strategy in this regard?
Angel Chen: Domestic sales form 70% of our total sales and international sales, 30%. For both the domestic and the international sales channels, we attach more importance to the quality and location of sales, rather than the numbers. For example, we are stocked in more than ten overseas shops, including London's iconic Selfridges and on the Italian luxury online shopping website, LuisaViaRoma. Working with these high-quality shopping destinations gives us a good reputation internationally.
Domestically, we need to increase our sales figures. Lane Crawford has helped us both with growing our reputation and increasing our sales. We don't want to be stocked at a lot of places at once; we'd rather do a good job for our current stockists before working with others.
Luxe.CO: Who are Angel Chen's customers?
Angel Chen: One group of customers is formed of those who always wear special, young and fun clothes. They have normally heard about Angel Chen before buying from us.
The other group is formed of the customers of the department stores we work with. They like buying clothes that are a bit different and offer a surprise. They are our new customer group and tend to have stronger purchasing power and are more mature and better educated. We'd like to attract more and more customers like this in the future.
Luxe.CO: What are your thoughts on your collaborations with commercial brands? What are your criteria when selecting brands to work with?
Angel Chen: For me, commercial collaboration is a lot of fun. Angel Chen has been working with commercial brands in different industries since it was founded.
Sony was the sponsor of our first show (SS15). The theme of that collection was 'newborn children' and the meaning of Sony's brand name is 'the son of sound', which made the collection and the brand a good match in terms of the concepts. Our designs for Sony had a fun look and were produced and sold to the public. Through this collaboration, we received revenue and brand awareness for the first time, and working with Sony was a great learning experience in terms of commercial collaboration.
We mainly work with international brands, which include Sony, Lane Crawford, Mercedes-Benz, Adidas, Uber and Farfetch. These brands are young and energetic, which fits well with the ethos of Angel Chen.
Currently, Angel Chen is still at the fragile early stage of its development. That's why we don't consider money as the most important factor when working with commercial brands. We prefer to find opportunities that excite the market and are a good fit for our brand.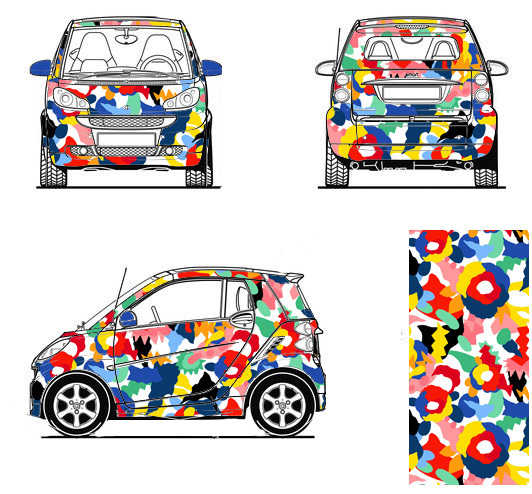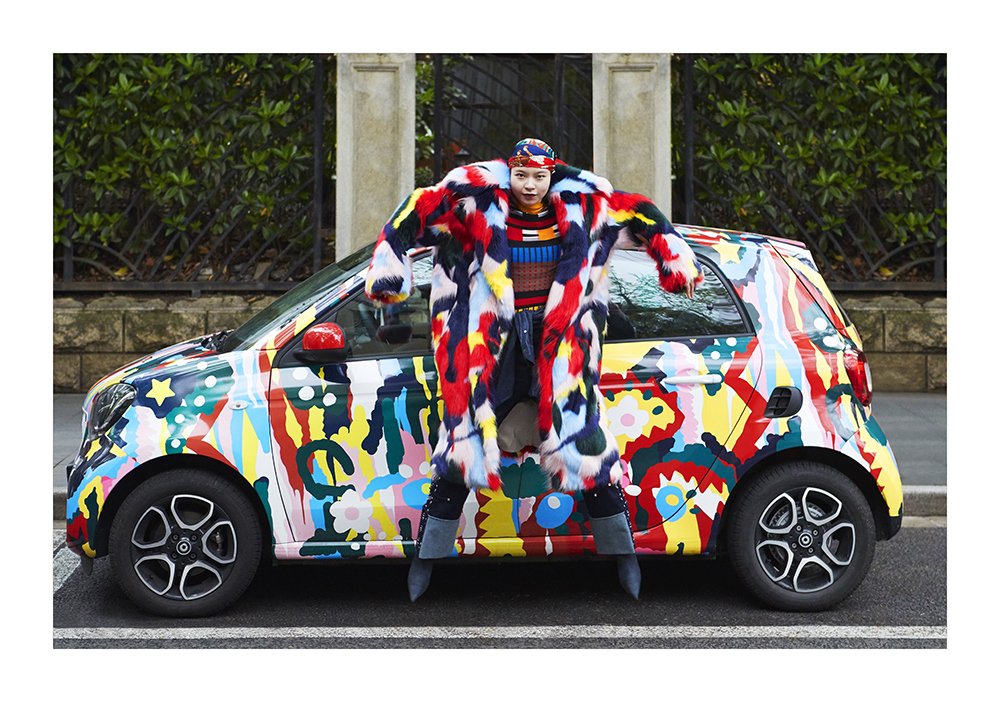 Mercede-Benz x Angel Chen
Luxe.CO: How do you arrange your time every day?
Angel Chen: I'm quite busy day to day. I arrive at the company at 9.30 am, going straight into meetings. Then I will select fabric, or make changes to patterns. I don't have time to relax until midnight.
Apart from being a designer, I'm also the manager of the entire brand, so my tasks include selecting brand images, market development and sales. In a designer brand company, it's difficult to give everyone a clear role, as we all have to multi-task, which is great for improving the team members' overall ability.
Luxe.CO: What's the structure of your team?
Angel Chen: We currently have 15 full-time employees who are in charge of purchasing, sales, finance, warehouse management, production management, sample production, pattern-making and PR. Every year we are growing in number and our individual roles are becoming clearer.
'Not many people can say no to capital, as it is crucial to brands'
Luxe.CO: What do you need to focus on for the future?
Angel Chen: I believe that independent designer brands have to commercialise themselves.
We haven't built an e-commerce channel previously, but we are working on it now. We are planning to open a Tmall flagship shop before long, as well as a WeChat store. Opening physical stores and national or even international chain stores is also in our plans. This is the path that every designer brand has to tread, and future directions also have to be considered.
I'm also thinking about creating a brand focusing on music and the culture of electronic music. This is something that I have always wanted to do. Regarding expanding in the international market, I want to see more possibilities for the future of the brand.
Luxe.CO: Why did you decide to hold runway shows in Milan on a regular basis?
Angel Chen: When Mercedes-Benz sponsored us to hold our first show as part of Milan Fashion Week's official programme, we gained some great Italian clients. I want to continue enlarging the brand's audience in Italy as well as Europe. Also, the media environment in Italy is far more mature than anywhere else. We might not stay in Italy forever, but the experience we are gaining there is key to the growth of the brand.
Luxe.CO: What are your thoughts on the differences between China's fashion industry and those overseas?
Angel Chen: The clearest difference is that China's fashion market is still young and isn't as mature and experienced as those overseas. However, because of how young it is, it is full of possibilities, which generates creativity for young designers. When we hold static presentations or other forms of shows in China, we are always pleasantly surprised by the opportunities that emerge during the course of the event or the possible collaborators that want to work with us. This is something that we don't experience overseas.
Luxe.CO: What do you think about the relationship between designer brands and capital?
Angel Chen: I've never been against capital. There are in fact quite a lot of Chinese investment firms taking an interest in us and hoping to invest. However, for us, gaining investment is just a part of the business. We hope that our investors will not just offer us investment, but will also help us to grow in terms of finding talent and other resources. We'd like to build a win-win relationship with our investors. No one is stupid enough to say no to capital, as it is vital for any brand.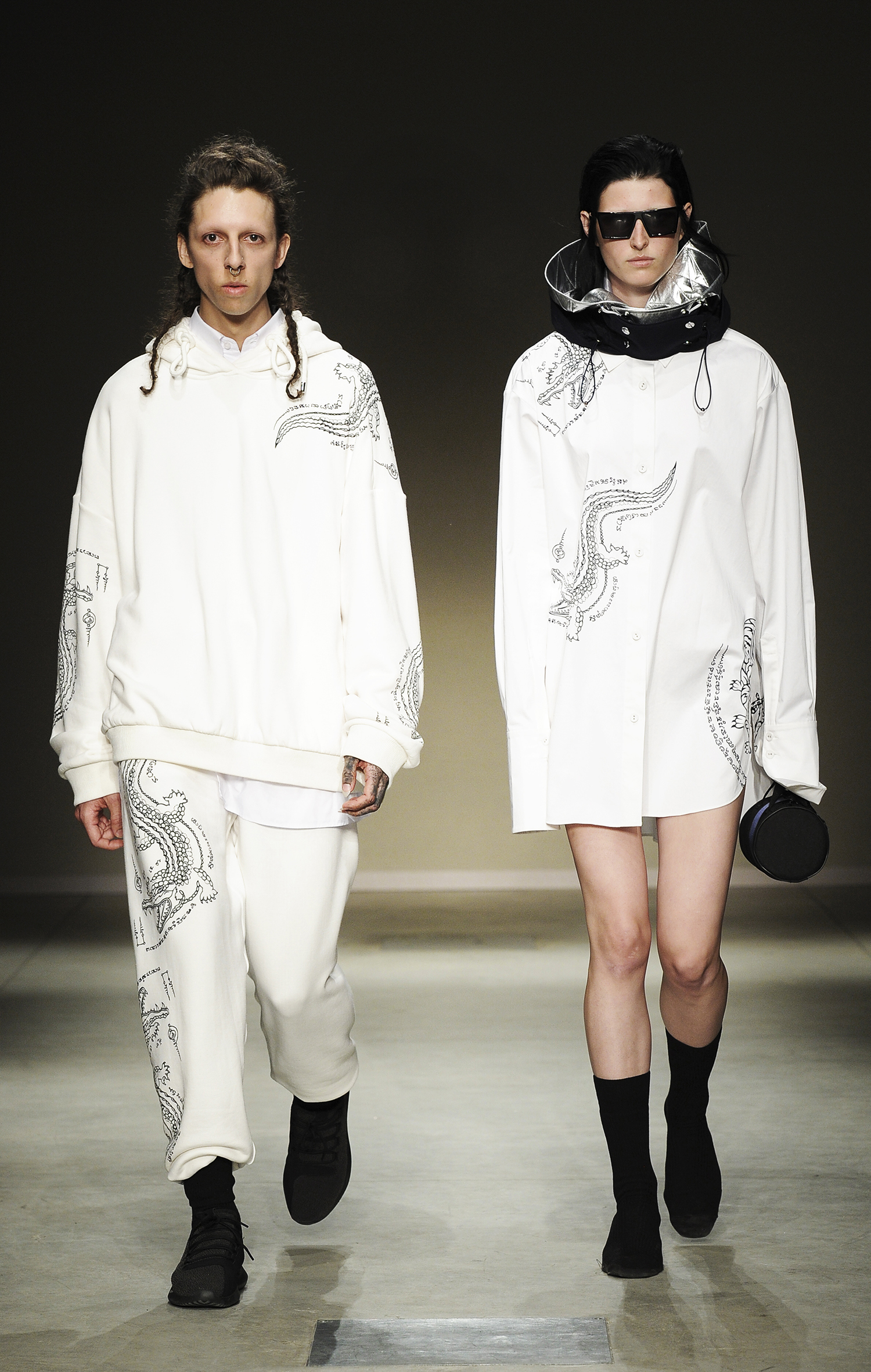 Luxe.CO: What's been your biggest challenge so far?
Angel Chen: This year we'd like to solve our issues with sales channels. We are planning to put more effort into online sales channels, which is something we haven't had time to do previously. This is challenging for us and we need to find a new team and make new plans, as well as adjusting our product categories and structures.
The biggest challenge for me is no different from that which most independent designers have: how do we move from being an upcoming independent designer brand to being a commercial brand with a large audience. This is an opportunity and a challenge at the same time. Now we are developing the brand in a way that makes it more complete and has a richer culture.