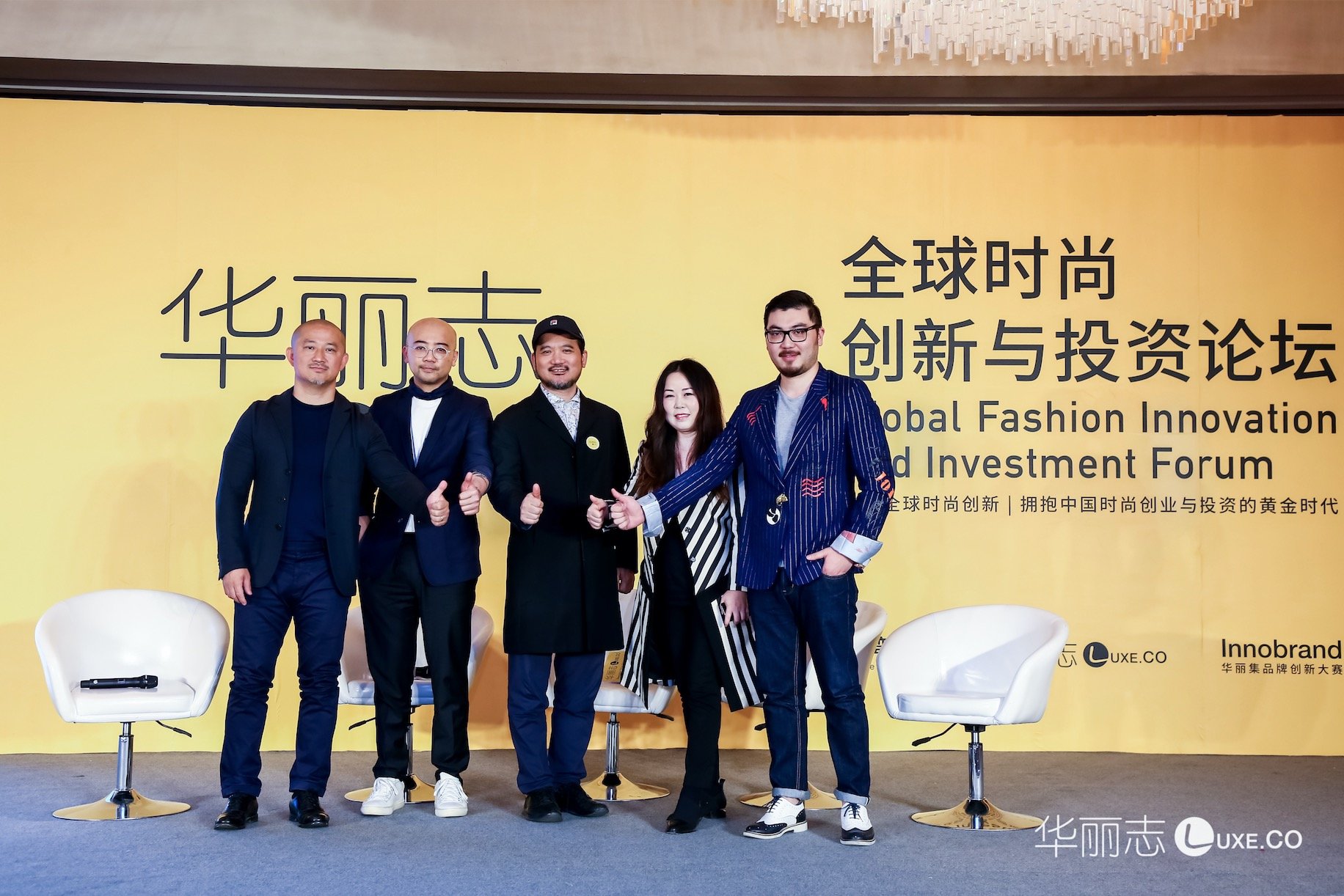 'Chinese elements' have become an important cultural symbol in global fashion and there are several reasons for this.
Firstly, Chinese consumers' purchasing power is having a massive impact on the global luxury fashion market. As Chinese consumers' confidence in their home country increases, they are taking more and more pride in Chinese culture and would like to wear items that signify this. That's why international luxury brands are increasingly using Chinese elements to attract Chinese consumers.
Secondly, more and more Chinese designers and brands are participating in and influencing the global fashion arena. Using Chinese elements can attract attention for Chinese designers or brands, as well as fulfilling their desire to promote Chinese culture.
However, what are the real 'Chinese elements'? Are they just logos or patterns in a Chinese style? Is there anything more to them? Which elements of traditional Chinese culture are worth unearthing and incorporating into fashion? How can Chinese culture be combined with the fashion needs of the younger generation? How can Chinese brands have a bigger global impact?
At the roundtable discussion, "How can fashion brands use 'Chinese elements' well" from Luxe.Co Global Fashion Innovation and Investment Forum (LGFIIF), Founder and creative director of NE·TIGER, Zhifeng Zhang shared his opinion.
Luxe.Co also invited three other outstanding entrepreneurs for this roundtable, Grace Chen (Founder of Grace Chen), Weixiang Wang (Director of 1436) and George Feng (Founder of MukZin). Cen Wang, Partner at Sequoia Capital China, hosted this discussion.
WHO IS Zhifeng Zhang?
Founder and creative director of NE·TIGER, Vice President of the China Fashion Association, founder of the China Couture Association and lead designer of the political leaders' suits for the 22nd APEC. Mr Zhang was born in Heilongjiang Province. Founded in 1982, NE·TIGER is committed to carrying forward the culture of traditional Chinese costume and creating a unique Chinese fashion style.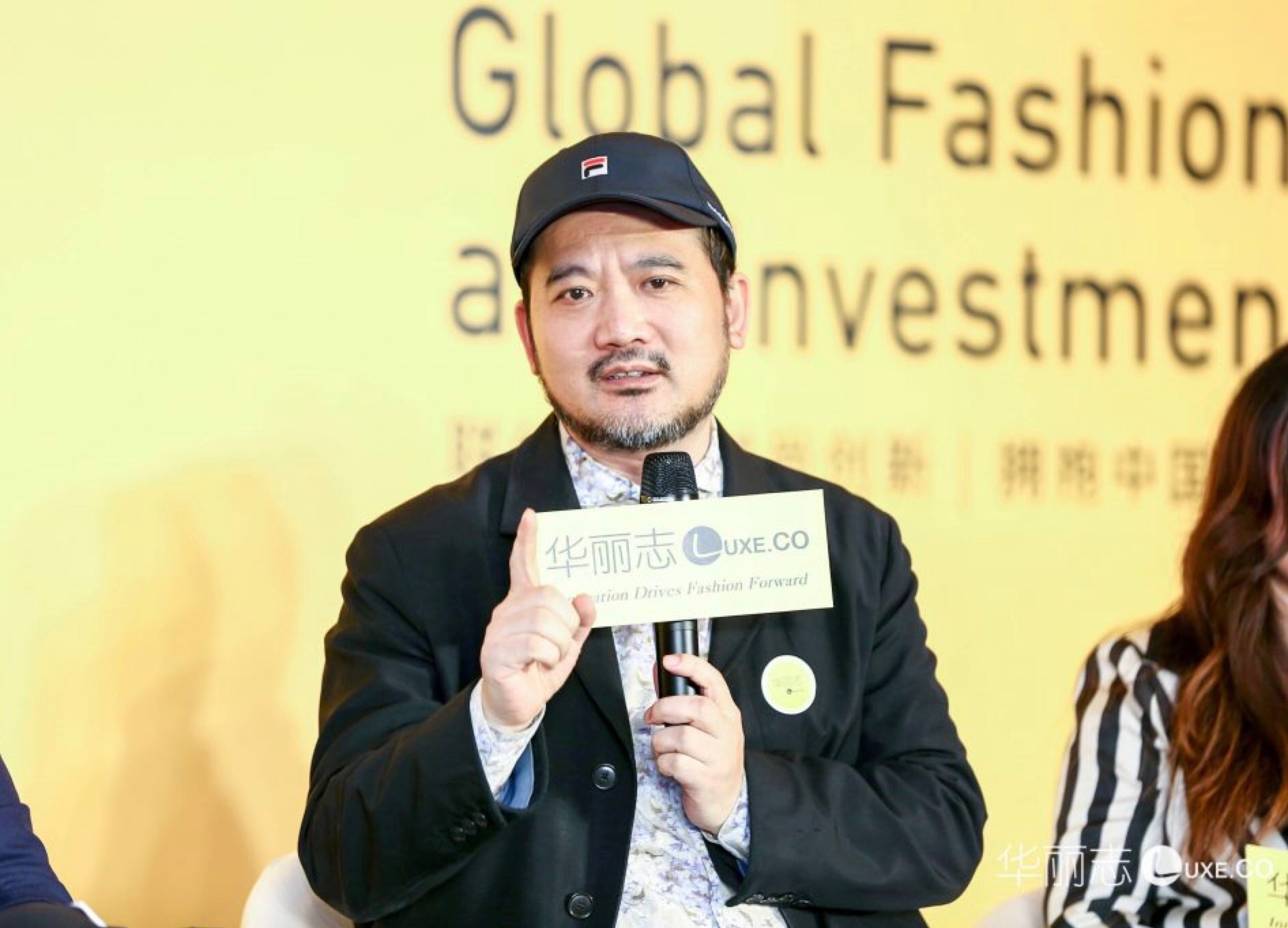 01
Chinese fashion brands should be the pioneers in promoting authentic 'Chinese elements'.
Cen Wang: As Chinese fashion brands, how do you decide on the positioning and plan for the growth of your brands? What are your thoughts on 'Chinese elements'? How do you use them?
Zhifeng Zhang: Most people might not know that much about NE·TIGER. Our goal is to create a high-end Chinese fashion brand that represents China. The lowest price for a tailored outfit from NE·TIGER is around 30,000 RMB, so we will have a big potential customer base in the future.
In an era dominated by global brands, every brand known to the public actually represent brands from the past. We are living in an era that our consumers are international. The group that will lead the world and represent the future is the group that has grown up under the influence of the Internet. Even though our brand has 36 years of history, there are more than 36 years still to come, so we need to learn from the brands that have started in the Internet age.
At the moment, NE·TIGER's customer base is formed of those with wealth and power. We count eight royal families from around the world among our customers. This is why we have to have competitive service levels. How do we deliver better service? To adapt to the current business environment, we turned our company into a partnership, formed of 48 designers at six studios. All the designers were employees initially; they then became partners, which gives them more incentive to serve our clients as well as they can.
02
Youthful 'Chinese elements' come from a management process that supports innovation
Cen Wang: The mainstream media is always saying that young people are rebellious individualists. I think that's just because their needs are different from those of the older generation – they don't just want to buy luxury brands, but instead, want to buy products that suit their personalities. Although time passes, certain rules stay the same, for instance, quality tends to cost more. Also, there is a constant turnover of the younger generation, so what brands really need is to have an innovation system in place. How do you think established brands should face the challenges from younger brands?
Zhifeng Zhang: Many big European brands have missed the opportunities brought about by globalisation. Now is the era of e-commerce, so if we are still thinking in the old ways, we will also miss the opportunities. That's why it's vital to forget about the successes of the past and start providing young people with the items they like.
The most-famous top global brands are all beneficiaries of globalisation, but many other brands in Europe, which used to overload the industry, have missed their opportunities and are unable to expand outside Europe. After learning more about European brands, I started to think about how to learn from young people and communicate with them in a way that works for them, especially using today's language of the Internet.
03
The real 'Chinese elements' are universal and timely
Cen Wang: Currently, the 'Chinese elements' included by some brands aren't of great quality. 'Chinese elements' don't just equate to Sheng Xiao animal symbols. Only chief designers who are too arrogant to really understand Chinese culture will think that things like Sheng Xiao are the sum total of 'Chinese elements'. To build a brand, you need a serious attitude and respect for quality as well as putting in the effort over a long period. What do you think about 'Chinese elements'? How can we build brands with real Chinese cultural DNA?
Zhifeng Zhang: In 2016, I spent one and half months visiting the founders and creative directors of 12 European brands. The most important question I asked was how should brands adapt themselves to the era of e-commerce? The sixth successor to the leadership of Hermès told me that they were not a luxury brand, but the inheritor of top craftsmanship. This led me to consider that while trends or fashion are only present today, culture can lead the future.
---
In the photo above from left to right, Cen Wang (Partner at Sequoia Capital China), Weixiang Wang (Director of 1436), Zhifeng Zhang (Founder and creative director of NE·TIGER), Grace Chen (Founder of Grace Chen) and George Feng (Founder of MukZin) also presented and shared their thoughts with the audience of the forum.
About  LGFIIF
Featuring "Innovation Drives Fashion Forward" and "Embrace the Golden Age of China Fashion Entrepreneurship and Investment", Luxe.Co Global Fashion Innovation and Investment Forum was launched in Beijing on April 18th, 2018.
The most outstanding investors, entrepreneurs, designers and senior managers in the fields of fashion investment and brand innovation gathered together at the forum for thirteen speech, dialogue and roundtable discussions, presenting the latest trends of China and global fashion investment and entrepreneurial innovation.
| Chinese Reporter: Ruoyu Zhu
For Marketing and Business Cooperation, please email contact@hualizhi.com