Luxe.Co has launched "Luxe.Co China Investment Weekly" since 2016, reporting weekly updates on investment and financing in the China fashion and lifestyle industries. The updates cover fashion, beauty care, food and dining, sports and fitness, hotel and travel, household products, culture and creativity, and other related fields.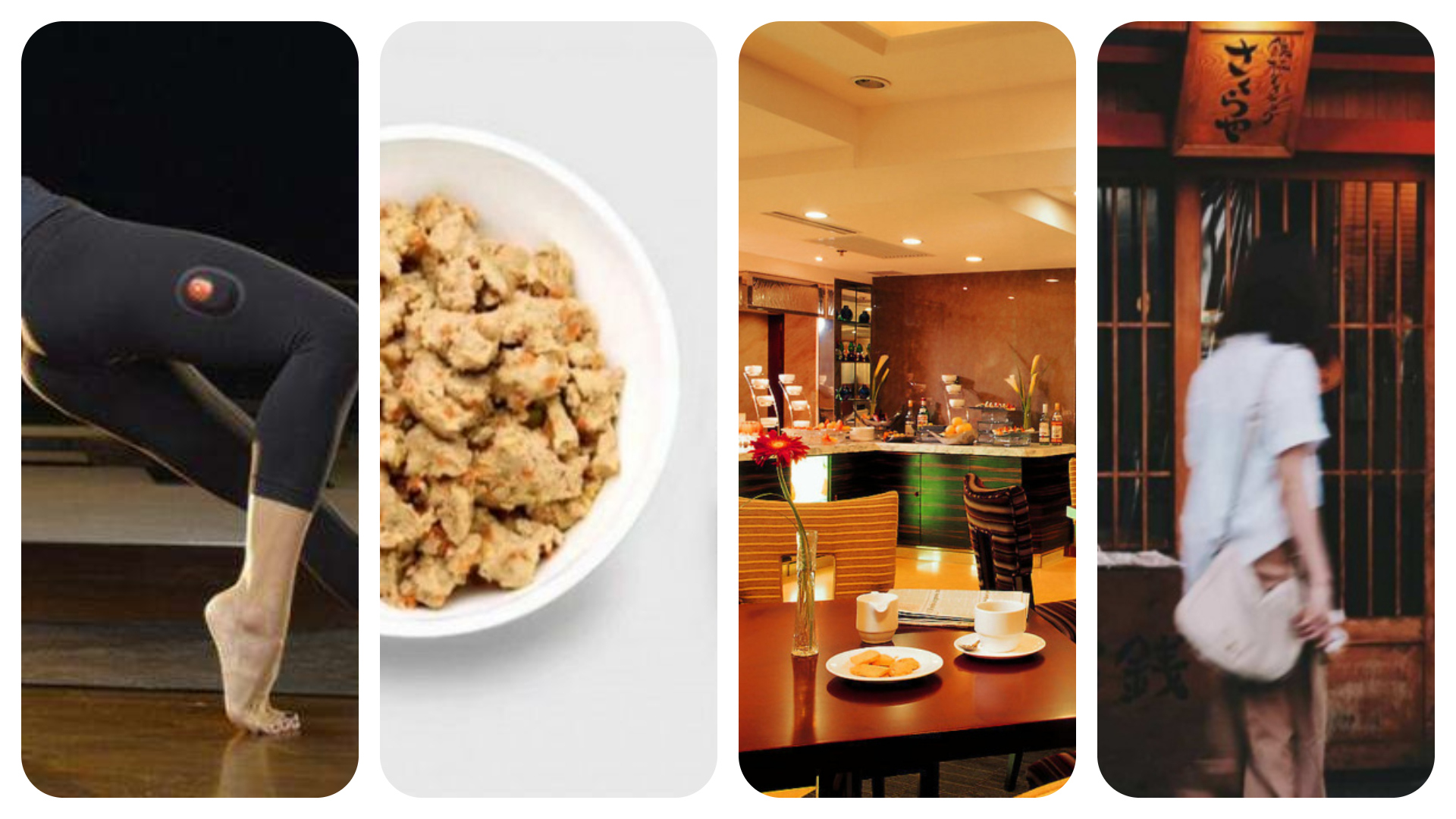 Fashion Brands
Listed underwear company Cosmo Lady (都市丽人) obtained 510 million HK dollars of corporate minority investment
HKSE listed underwear company Cosmo Lady (Stoc#: 2298) announced on April 27th that Windcreek, QuickReturns, VIPShop and Yixiang Goujia Investments had signed minority investment agreement of 510 million HK dollars with Cosmo Lady. After the transaction, Windcreek and QuickReturns will hold 2.48% and 1.24% of Cosmo Lady, respectively. VIPShop and Yixiang Goujia will hold 0.83% of shares, respectively. Cosmo Lady is a women's underwear brand, and owns Ordifen, Freeday and other brands. Cosmo lady provides bra, underwear, home wear, shape wear, thermal wear and underwear accessory products. Cosmo Lady also collaborates with Japanese maternal and children product company to provide children's clothing products.
Food and Dining
Healthy food brand Lepur (乐纯) obtained hundreds of millions strategic investment
Healthy food brand Lepur announced on April 27th that they obtained hundreds of millions of yuan strategic investment. The deal was led by Coca-Cola and followed by all previous investors, IDG capital, Zhen Fund, Dahe Capital, Maison Capital and so on. The financing will be mainly used in category expansion, omni-channel strategy and product innovation. This financing is the first strategic investment and cooperation for Coca-Cola in Asia. Lepur was established in 2015, featuring Greek yogurt (high-protein strained yogurt) at the initial stage. The team are able to launch two new products each month. The brand has accumulated millions of users on online platforms, such as WeChat and TMall. Lepur ranks number one in the low-temperature dairy category at TMall.
Tea drink brand HeyTea (喜茶) raised 400 million yuan in Series B financing
Guangdong tea drink brand HeyTea announced on April 25th that they raised 400 million yuan from Longzhu Capital under Meituan Dianping in Series B financing. Previously, HeyTea raised 100 million yuan in Series A financing from IDG Capital and individual investor, Boquan He in August 2016. The new financing will be mainly used to improve brand awareness and user convenience, in order to achieve the ultimate rejuvenation and internationalization of tea drinks. HeyTea was established in May 2013, known as Royal Tea previously. With the young generation and white-collar as the main customer groups, Hey Tea is the origin of Cheese top tea drinks. At present, HeyTea has over 80 stores in Guangzhou, Shenzhen, Hangzhou, Zhongshan, Foshan, Huizhou, Dongguan, Shanghai, Jiangmen, Guangxi, Beijing, Suzhou, Nanjing and other regions. In Guangzhou and Shenzhen, HeyTea has more than 20 stores, respectively.
Dining Brand Zhengliuji (蒸浏记) obtained 10 million strategic investment
Dining chain brand Zhengliuji announced on April 27th that they obtained 10-million-yuan strategic investment from Juele Fund. Previously, Zhengliuji obtained angel investment from Juewei Yabo in November 2016. The new financing will be mainly used for the improvement of customer dining experience and the R&D and sales of semi-cooked products. Zhengliuji was established in January 2015, featuring "exquisite fast food", with mainly steamed dishes from Liuyang region, such as lily steamed pumpkin, steamed pork, steamed eggs and so on. At present, Zhengliuji has over 70 franchise stores, mostly in Hunan region, with the monthly sales figure exceeding 8 million yuan.
Others
Integrated all-category fashion store Kerr & Kroes raised 10 million yuan in angel financing
Integrated all-category fashion store Kerr & Kroes announced on April 24th that they raised 10 million yuan in angel financing from Inno Angel, Newsion VC, Zhulushengshi, Zhulu Capital and so on. Kerr & Kroes collaborated with Alibaba and opened its first flagship store in Shanghai on April 21st  this year. The store has 1600 square meters with product categories including womenswear, accessories, household creative products, snack and food, maternal and child care, and so on. Womenswear, household creative products account for 50% and 20%, respectively. Snacks, dining, and maternal and child care products account for 10% each. Target customers are women aged between 18 and 35 years old. Kerr & Kroes cooperates mainly with TMall brands under a commission business model. According to sales figures, products rotate every 3 months. In smart hardware area, Kerr & Kroes introduces interactive game screen, cloud shelves, body sensor cloud shelves, magic fitting mirrors, face identifiable vending machines, face identifiable sample distribution equipment and so on. After customers using the smart devices, their record of touching, saving and sharing will be recorded to help stores focus on those products favorable to customers.
---
The above information is based on the company announcement and/or online news. Luxe.Co makes reasonable efforts to obtain reliable content from third parties. Luxe.Co does not guarantee the accuracy of or endorse the views or opinions given by any third-party content provider.
| Chinese reporter: Jiaqi Wang
---
Marketing and Business Cooperation, please email to contact@hualizhi.com