Featuring "Innovation Drives Fashion Forward" and "Embrace the Golden Age of China Fashion Entrepreneurship and Investment", Luxe.Co Global Fashion Innovation and Investment Forum (华丽志全球时尚创新与投资论坛) was launched in Beijing on April 18th, 2018. The most outstanding investors, entrepreneurs, designers and senior managers in the fields of fashion investment and brand innovation gathered together at the forum for thirteen speech, dialogue and roundtable discussion, presenting the latest development trends of China and global fashion investment and entrepreneurial innovation.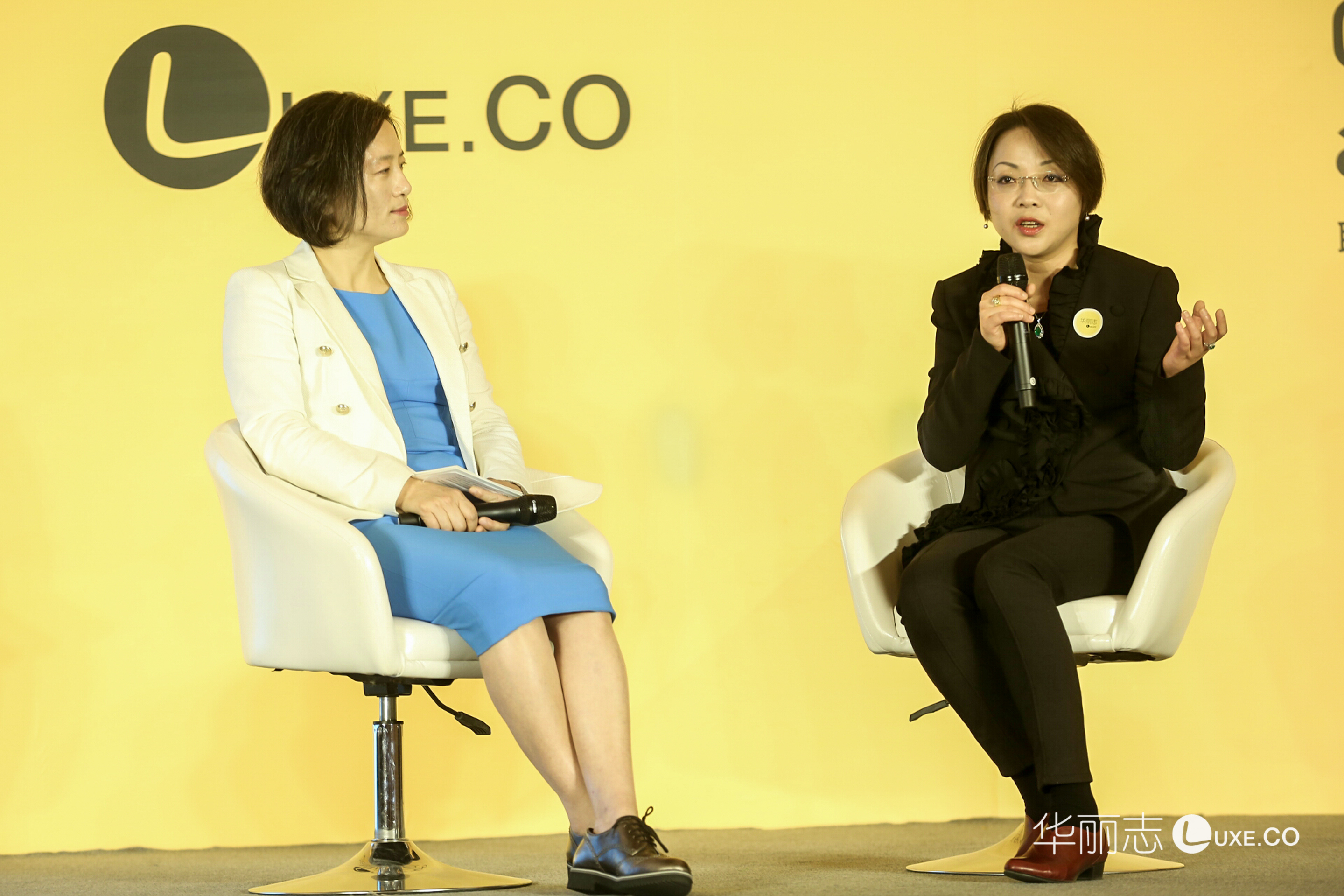 Dialogue: Fosun's International Investment Strategy and Practices
Guest Speaker: Yun Cheng (程云)
President of Fosun Fashion Group & President of Lanvin (复星时尚集团总裁 & Lanvin总裁)
The President of Fosun Fashion Group and President of Lanvin, Ms. Yun Cheng joined Fosun in 2016. Ms. Cheng has over 20 years of experience in management and investment. She started her professional career at KPMG. Prior to Fosun, she worked as the Group CFO at DJI, the Finance Director at TPG Capital and the Finance Director at GE Capital Greater China. She also holds a EMBA degree from CEIBS.
Host: Alicia Yu, Founder of Luxe.Co & President of Orange Bay University
---
01
How to work with European Brands?
Alicia Yu: You have held many important managerial positions in large investment and technology companies previously. Now you are in the fashion industry and working on details with brands and companies that Fosun invested in France and Germany. Could you please share with us the challenges and solutions when you work with European companies?
Yun Cheng:First, I would like to thank Ms. Yu inviting me to this forum. I am very happy to be here and share our practices. For the management of overseas companies, I think it is a process of replacing the "micro me" with "macro me".
Let's take Tom Tailor, the German fast fashion company, as an example. Tom Tailor is one of the largest fast fashion brands in Germany with a sales turnover of around 920 million euros. The company experienced some difficulties in 2016. The net profit after tax was recorded at 73-million-euro loss and the stock price dropped to 3.6 euros. At that time, we worked on-site at Tom Tailor every month, analyzing the problems we encountered with the company. We realized that the main reason was the radical expansion. Therefore, one of our solutions for the restructure was "back to the healthy core" and "take out complexity". We streamlined and optimized global retail stores. As of the beginning of 2018, the net profit increased to 17 million euros positive, the share price climbed to 11 euros per share, and the net debt dropped from 195 million euros in 2016 to 113 million euros in 2017. There have been many global fashion brands restructuring their stores recently, which proved that our decision of streamlining retail stores was correct. This is a good example of management empowerment after investment.
Speaking of how to work with enterprises and trade unions, as I mentioned before, I think it is about forgetting the "micro me" and emphasizing the "macro me". After the investment, we won't focus on "Who is in charge of whom" in management. We talk more on the community of shared interest. That is, only when the overall development of the company is better, we (the "micro me") personally can have better growth. In the operation and management of companies, there will always be "the survival of the fittest". We will find the most suitable positions for staff. Some may choose to leave, but it is for those staff staying to develop the company better. It is important to create an atmosphere of positive energy, especially emphasizing the teamwork spirit. I am being here today, not because of my own contribution, but the teamwork of my team. We complement and support each other in Fosun.
We respect the culture of each country and each overseas company. However, no matter how different the corporate culture is, outstanding entrepreneurs and managers share the same feature. They are all very diligent, open-minded and willing to listen. You will see the self-driven forces among many outstanding entrepreneurs. You do not need to assign them tasks, they will take the initiatives every day to think of how to make the right decision and improve the business. Work is in life and life is in work. Every moment is a thinking process. It is key to find such excellent managers.
The same goes for the media. As you can see, the media coverage on Tom Tailor has been quite positive in the past two years. Fosun does provide substantial support to the company and our post-investment behavior is fully in line with the code of conduct of listed companies. We have delivered positive energy to the company and the public.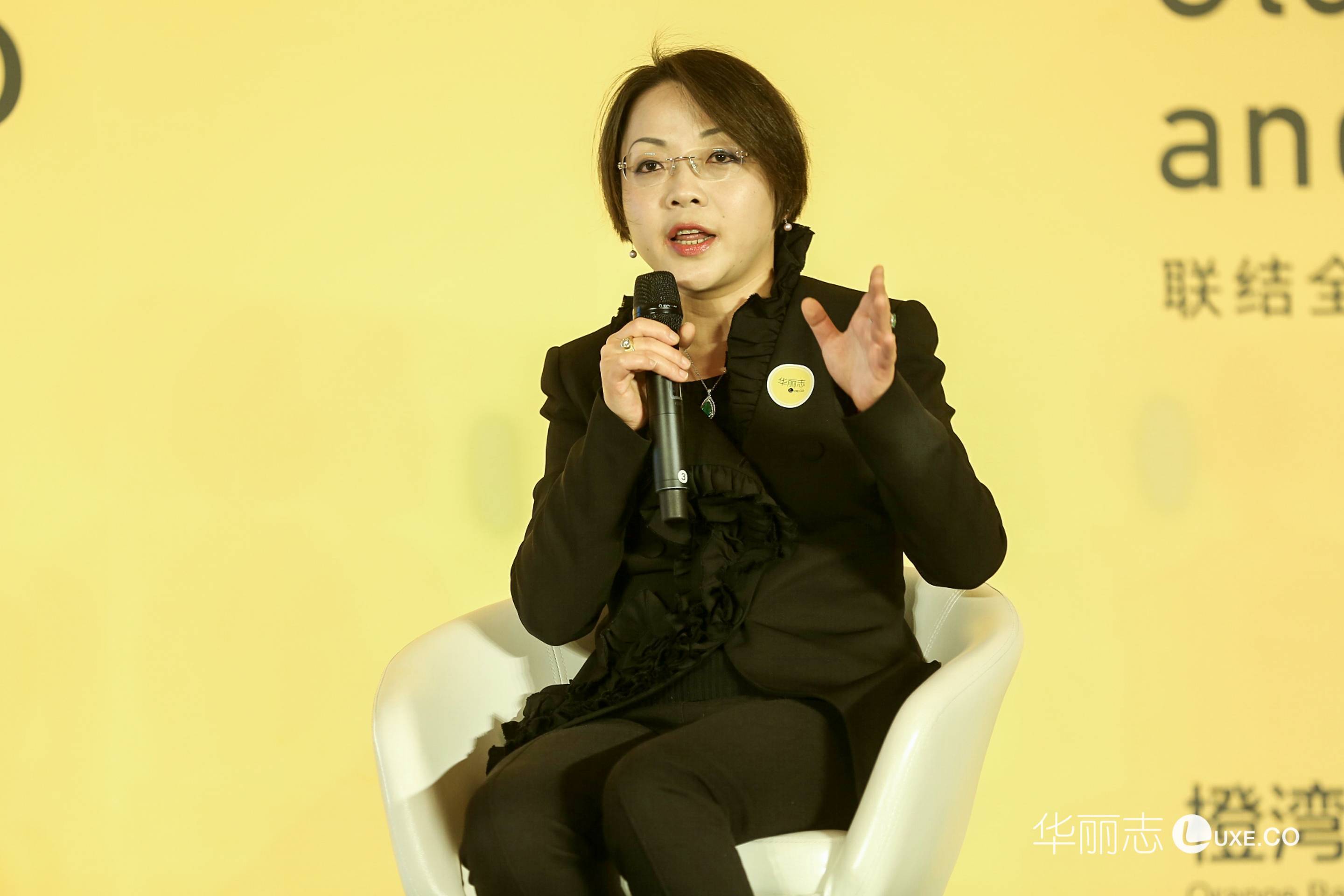 02 
How to empower companies and help them turnaround?
Yu Yan: Fosun usually applies controlling equity investment, which has high requirement for investors, particularly in strategic planning, personnel arrangements, international market expansion and so on. Fosun's brand portfolio covers many product categories including high-end menswear, womenswear, accessories and jewelry. How did you empower these companies after investment and achieve the turnaround?
Yun Cheng: This is also a development process for Fosun. We have entered the fashion investment area since 2013. Starting from participating in equity investment, we have learnt the operation experience in China and the world. Then we started applying controlling equity investment. We realize that investment is the tool and operation is the key. The industry requires patience and perseverance.
The decline of a company's performance usually makes people feel that the company has problems everywhere. Just like a sick person, he may look not well on the appearance, but he cannot be sick everywhere. It must be "some kinds of disease" that causes the sickness.
It is the same for the decline in corporate performance, which usually triggers a burst of problems and leads to a blaming and ambiguous period. At this time, managers need to have a clear vision, find the main problems and solve them. Therefore, achieving turnaround needs to avoid trying to attend to big and small matters all at once.
For overseas company management, the biggest challenge for investors is to find a good management team, which takes up a lot of our time and energy. Excellent entrepreneurs have a strong learning ability. They know how to keep pace with the times. But many entrepreneurs have a certain degree of inertia. They used to operate in a certain way and succeeded by doing that. They will argue that why they are told wrong now. Therefore, learning ability is very important.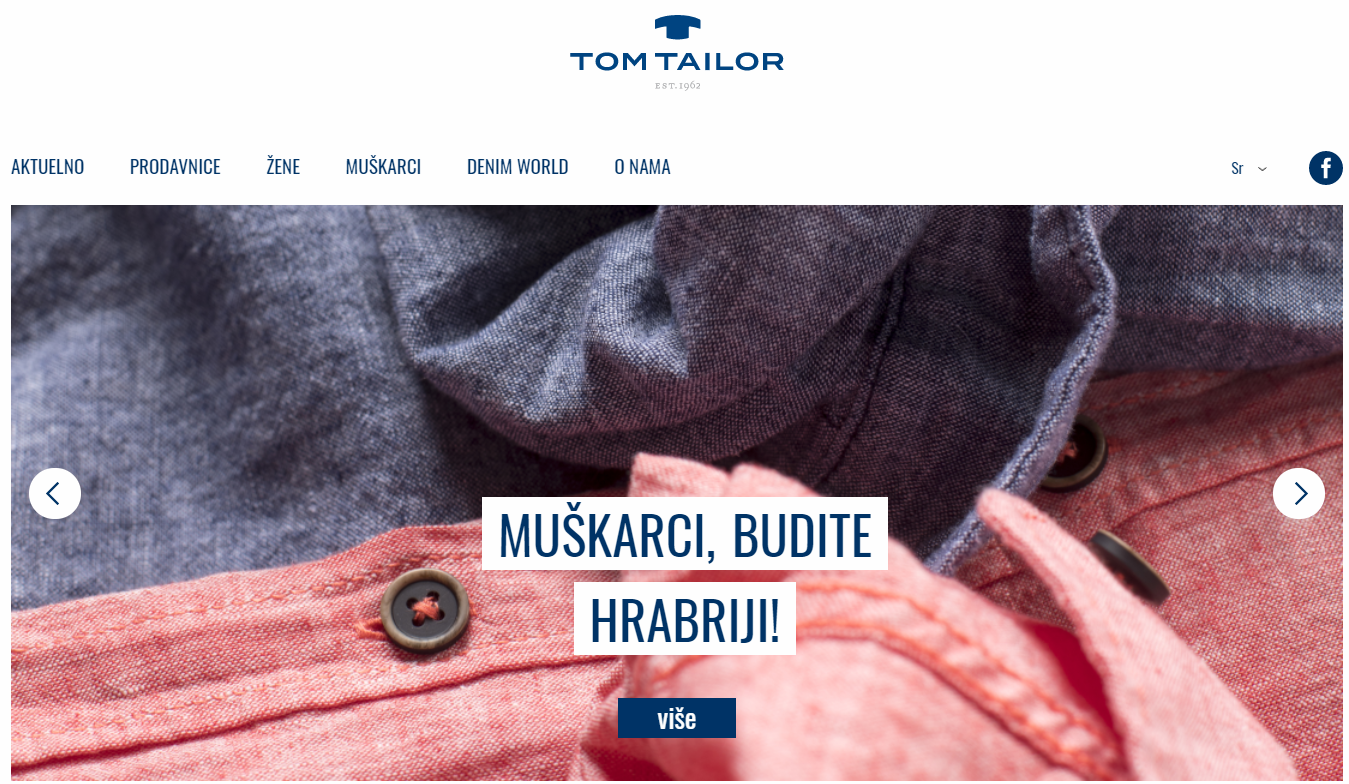 03
How do you view the China market potential for the overseas brands that Fosun invested?
Alicia Yu: How do you view the China market potential for the overseas brands that Fosun invested?
Yun Cheng: China market is huge. There are still many top brands have not been sufficiently recognized in the China market.
For example, Lanvin's popularity in the European and American markets is beyond our expectations. At the moment when we signed Lanvin, I remembered a French colleague said to me excitedly that, "You know, I just called my mom. She always wears Lanvin in my memory." Every time I go to Paris, I can feel the passion of people for the brand. However, the brand recognition in China is far from enough.
Wolford will also be one of our priorities. I was in Vienna early this year. I went to watch an opera in the theatre. The temperature was minus 4 to 5 degrees. But many ladies at the opera wore dresses and stockings. Women pay special attention to the purchase of stockings. Many customers become loyal fans of Wolford after their purchase. Wolford is high-end product. The annual R&D spending is very high, because the products emphasize on the comfort and detail. This brand has its unique value. We are planning for the market expansion of Wolford in China.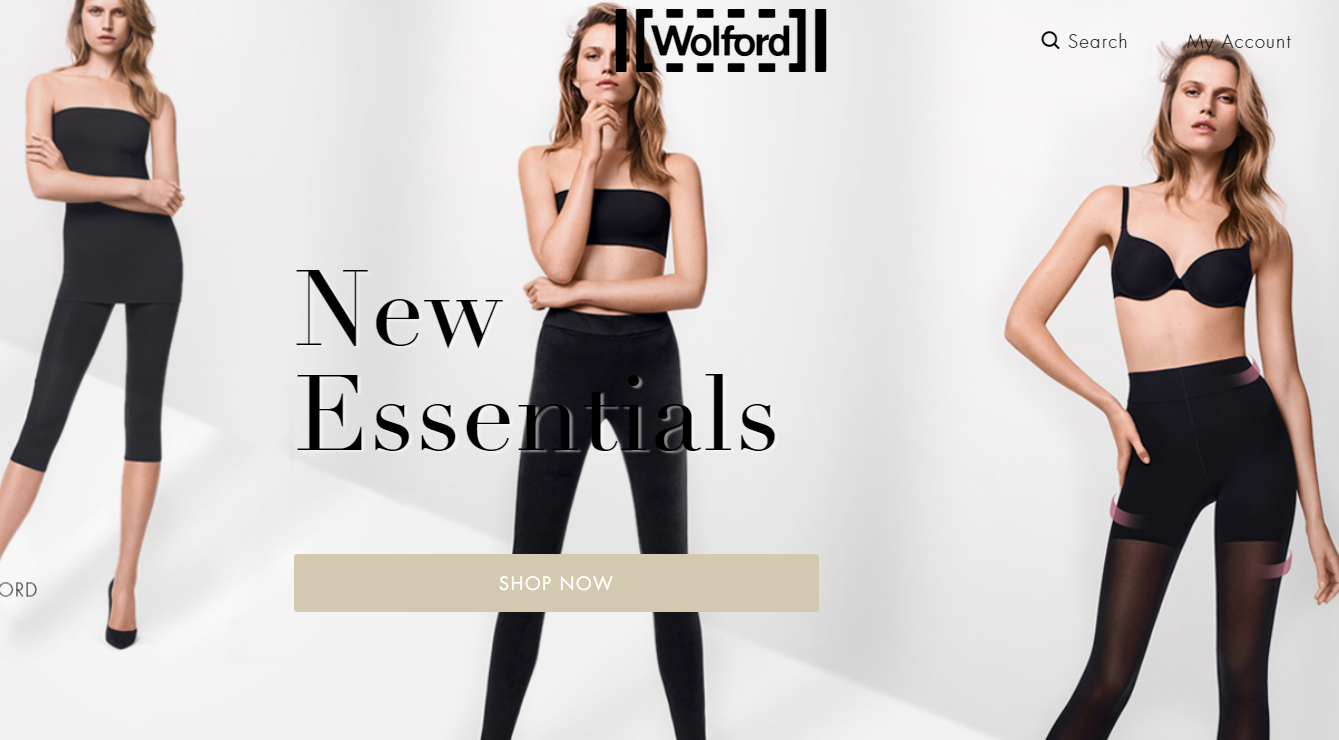 04
What are the competitive edges of global luxury brands?
Alicia Yu: Fosun has invested in many outstanding global brands. For Chinese companies, they dream to become global brands. Why these luxury brands can be global and evergreen for centuries?
Yun Cheng: First I have to thank you, Alicia for recommending the book "The Essence of Style". This is a fantastic book that reviews the important moments in the history of luxury. It also discusses why France is the origin of luxury goods and becomes the world's recognized luxury market.
Luxury goods have several qualities, such as scarcity or exquisite craftsmanship, which trigger the desire of people's pursuit for beauty. I often say that the fashion industry is very sensual. Everybody has their own feeling and experience for beauty. But their pursuit for beauty is the same. Luxury goods is an aesthetics with temperature, which carries a lot of history. Meanwhile, the aesthetics with temperature comes from details, including accessories. That's why leather goods, bags and jewelries are an important part of luxury goods.
In fact, the world's first fashion shops originated from a street in Paris city center, Saint Honoré. There are still many luxury brands' headquarters on that street. With 130 years of history, Lanvin still has a shop there. That's the real luxury brand. With years of ups and downs, they last and shine.
Nowadays, there are too many fashion brands, with dozens or hundreds of brands coming out every day. But some brands are enduring. For example, St. John is the favorite brand of First Ladies in the U.S., featuring knitting techniques. Caruso's suits keep traditional refined craftmanship of luxury goods. Lanvin represents the exquisite style of Paris. While deepening my understanding of luxury, I think that the key for luxury being evergreen is the product.
Alicia Yu:This is very important. Sometimes, we have the illusion that luxury brands relying upon marketing to thrive. But in fact, they cannot endure simply by marketing approaches. The key is the product as you mentioned.
Yun Cheng: Frankly speaking, fashion is not an easy business. You cannot operate a brand simply through massive online and offline marketing. Marketing is only a tool, not the core. Consumers are increasingly smarter nowadays. People are talking about the millennial generation. They have good education and are curious about the world. Simple marketing and big logo will not attract hem. Therefore, when need to remain sensitive to market trends and learn continuously.
Fosun is still young among many fashion groups. But we have many years of in-depth experience. To run a business, a learning mentality is important. Fosun will continue the journey and grow. We look forward to more talents joining us.