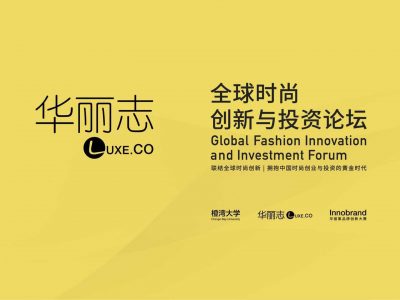 Embrace the Golden Age of China Fashion Entrepreneurship and Investment —— Luxe.Co Global Fashion Innovation and Investment Forum was held in Beijing on April 18th, 2018. (in Chinese: 华丽志全球时尚创新与投资论坛). A group of most outstanding investors, entrepreneurs, designers and senior managements in the fields of fashion investment and brand innovation gathered together at the forum and presented the latest status and trends of China and global fashion investment and entrepreneurial innovation.
China has become the largest fashion market in the world. China market, China capital and China voice are becoming increasingly important in the global fashion industry. With increasing consumer purchasing power, better taste and aesthetic, as well as technology innovation, more and more outstanding fashion brands and entrepreneurs have emerged in China. Meanwhile, China capital, including private equity, venture capital, strategic investors and angel investors have been actively engaged in the investment and M&A activities in local and global fashion market. Since 2015, Luxe.Co Global Fashion Innovation and Investment Forum has witnessed and participated in such trends.
"The enthusiasm of China consumers, the passion of China entrepreneurs, and the power of China capital have become leading forces in the global fashion  industry," said Alicia Yu(余燕), the founder of Luxe.Co (华丽志) & President of Orange Bay University (橙湾大学), " Positioned as the visionary, witness and catalyst of China fashion industry, Luxe.Co has the responsibility and strength to bring together the best entrepreneurs, investors and innovators in the field, and to connect them with our media, education and entrepreneurial investment services, to learn, communicate, and be inspired in an open, transparent, and pragmatic platform."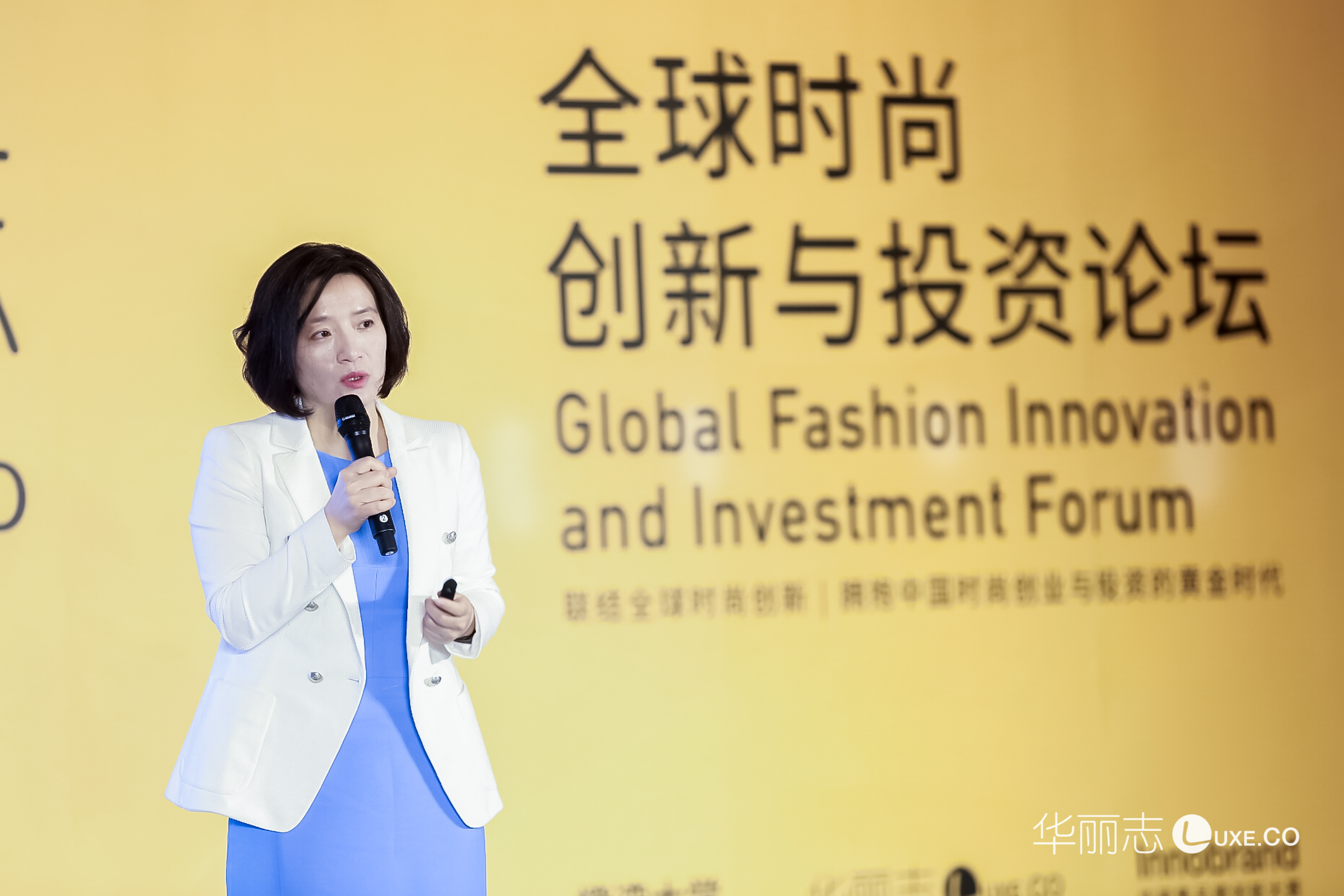 Alicia Yu,Founder of Luxe.Co&President of Orange Bay University
In her keynote speech, Alicia Yu illustrated the eight key trends in global fashion innovation and investment as follows:
China capital actively participating in global brand investment
Single-brand companies evolving into multi-brand groups
Street wear and sneaker culture becoming hot spots for investment
Emerging designer brands and digital-first brands maturing gradually
Fashion distribution channels becoming increasingly diversified with online、offline and emerging innovative channels
Technology empowering fashion innovation
Eco-friendly concepts driving innovation in fashion products and business models
Fashion enterprises setting up accelerators to promote entrepreneurship and innovation in fashion
In the subsequent sessions, Alicia Yu hosted fire-chats with  Ms. Yun Cheng(程云), President of Fosun Group & President of Lanvin/Mr. Cen Wang(王岑), Partner of Sequoia Capital China /Ms. Yisheng Yan(闫怡勝), Partner of IDG Capital to discuss on three key topics:"Fosun's International Investment Strategy and Practices", "Building Brand in the New Retail Era" and "How do Investors Capture Global Fashion Innovation Opportunities", respectively.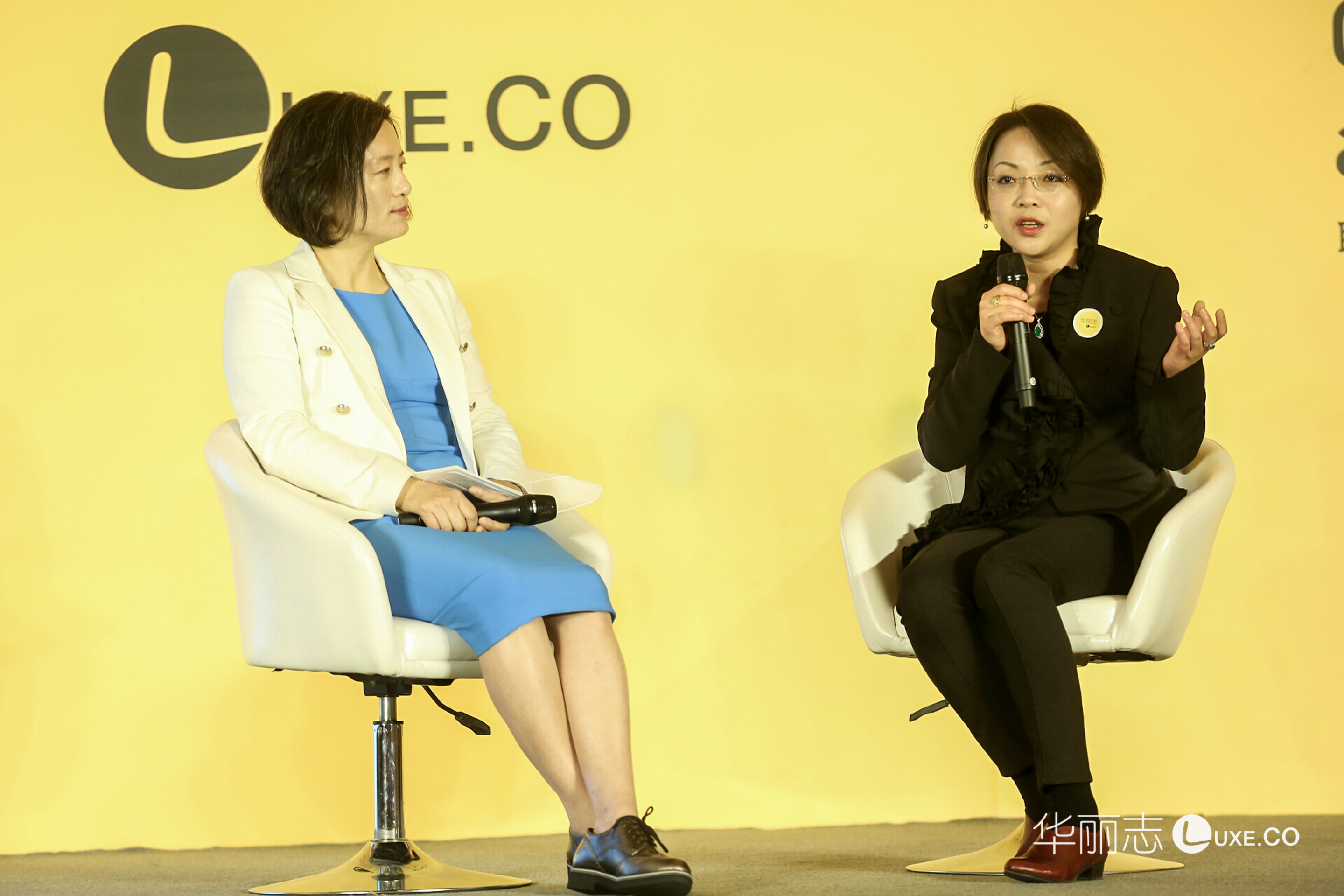 Right:Yun Cheng(程云), President of Fosun Fashion Group & Lanvin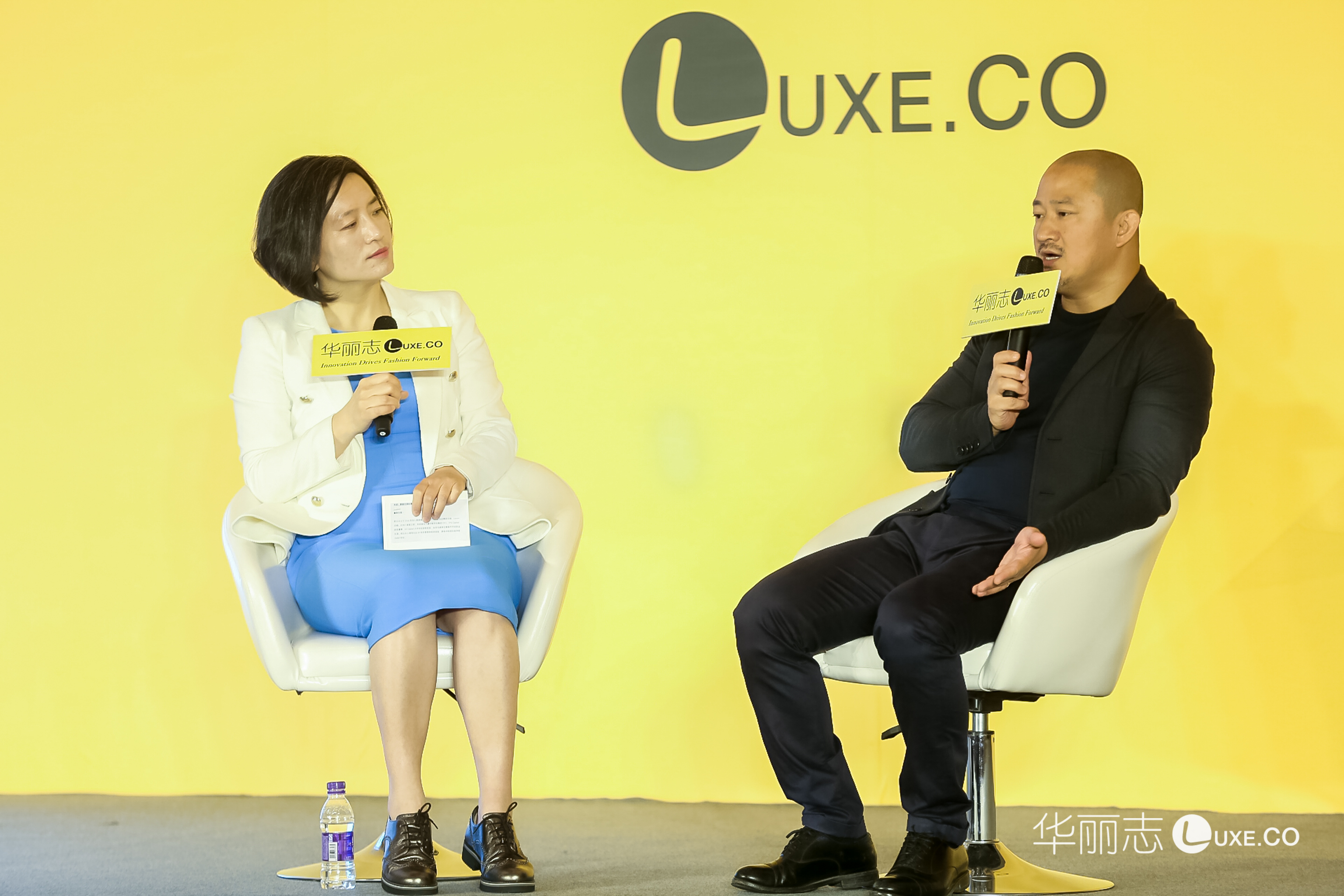 Right:Cen Wang(王岑),Partner of Sequoia Capital China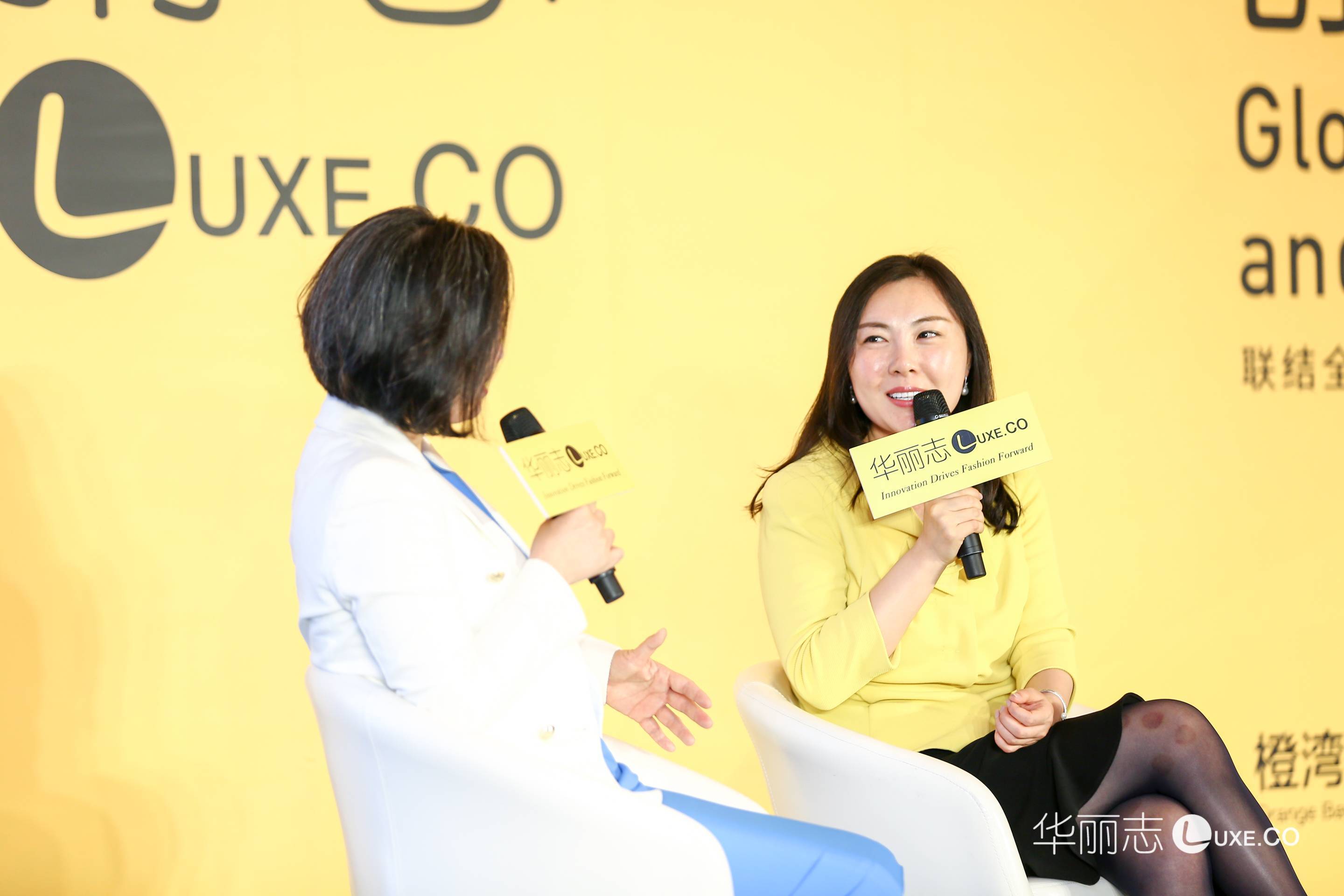 Right:Yisheng Yan(闫怡勝),Partner IDG Capital
In between, Nine roundtable discussion sessions were held with the industry's leading entrepreneurs and investors to share their unique insights on following topics:
" How to Win Millenial Fashion Consumers"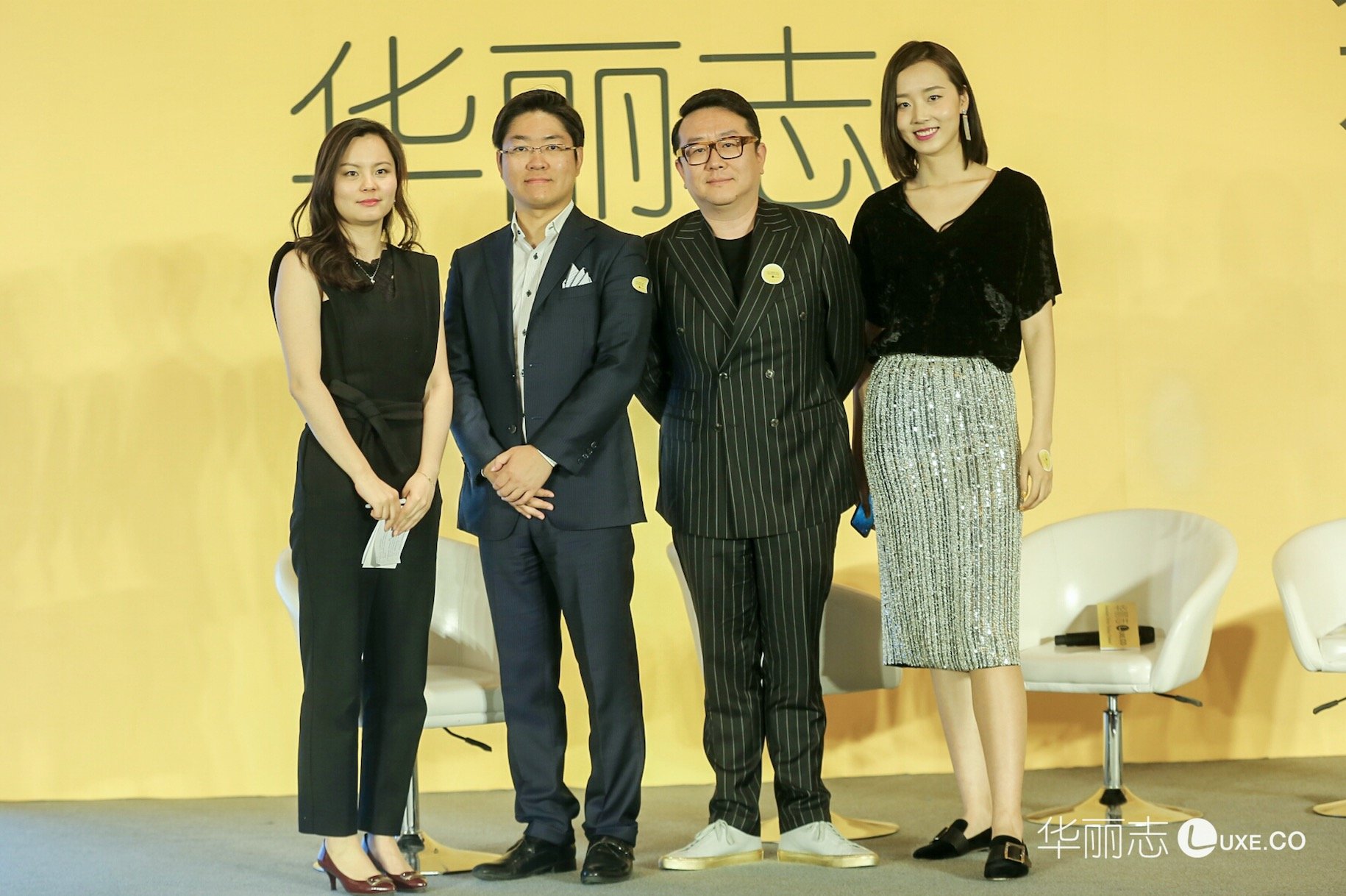 From Left to Right:
Elisa Wang(王琼),Head of Fashion,Luxe.Co 
Lei Tu(屠雷),GM,TASAKI China
Jie Ma(马捷),GM,The Woolmark Company China Executive VP,Greater China and Asia
Yang Du(杜暘),Founder,Bie Yang Fashion
"How do Fashion Brands Utilize Chinese Elements"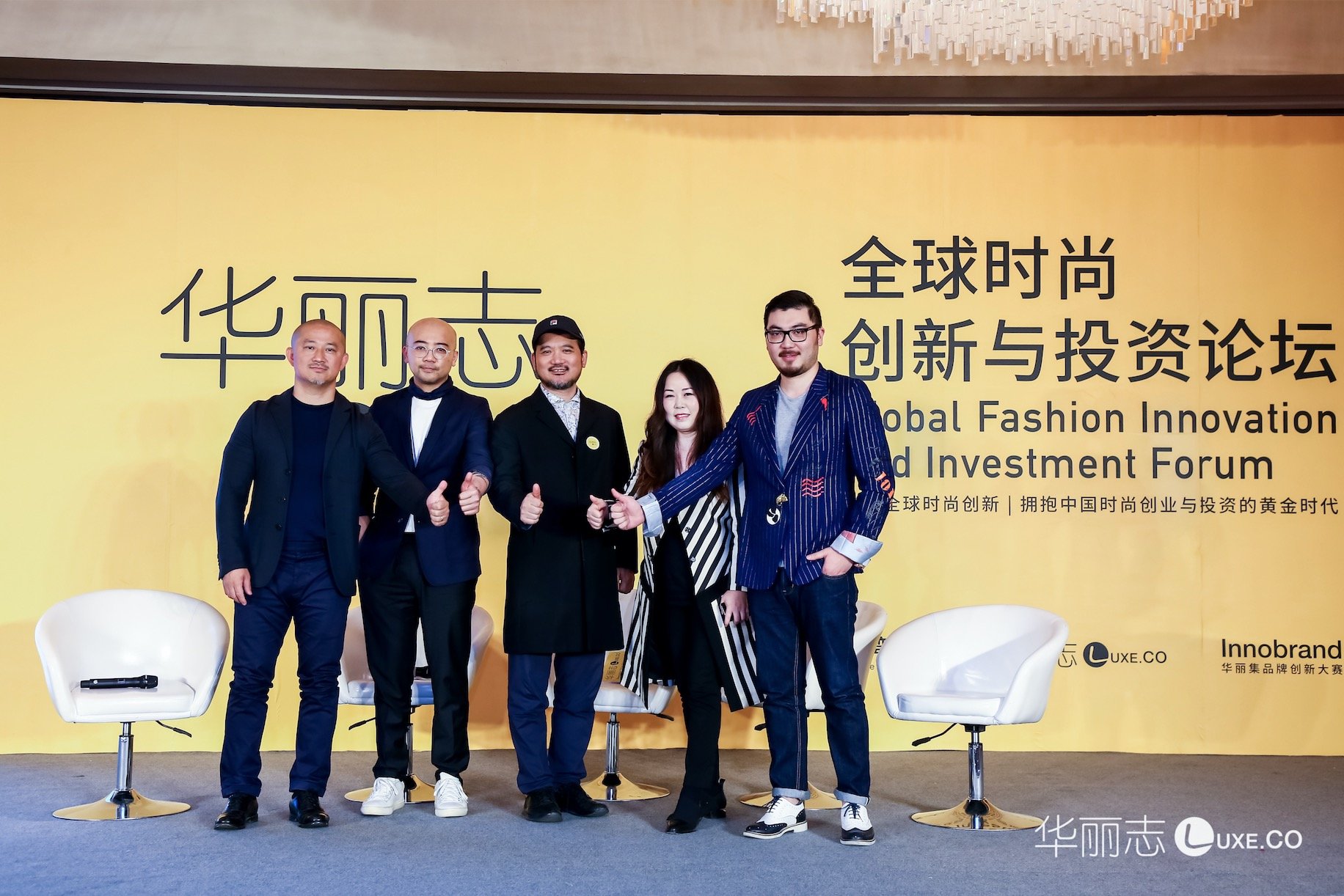 From Left to Right:
Cen Wang(王岑),Partner of Sequoia Capital China
Weixiang Wang(王韦翔), Brand Director 1436
Zhifeng Zhang(张志峰),Founder NE TIGER
Grace Chen(陈野槐),Founder Grace Chen
Guang Feng(冯光),Founder MUKZIN
"Outlook of Athleisure in China"
From Left to Right:
Shuting Liu(刘舒婷),Founder,Super Monkey
Qing Cao(曹青),Founder, Ubetween & Producer "Moving Gym"
Xi Wang(王曦),Founder,RESHAPE
Claire Shen(沈媛),Head of Research,Luxe.Co
"Can Trendy Street Brands Last"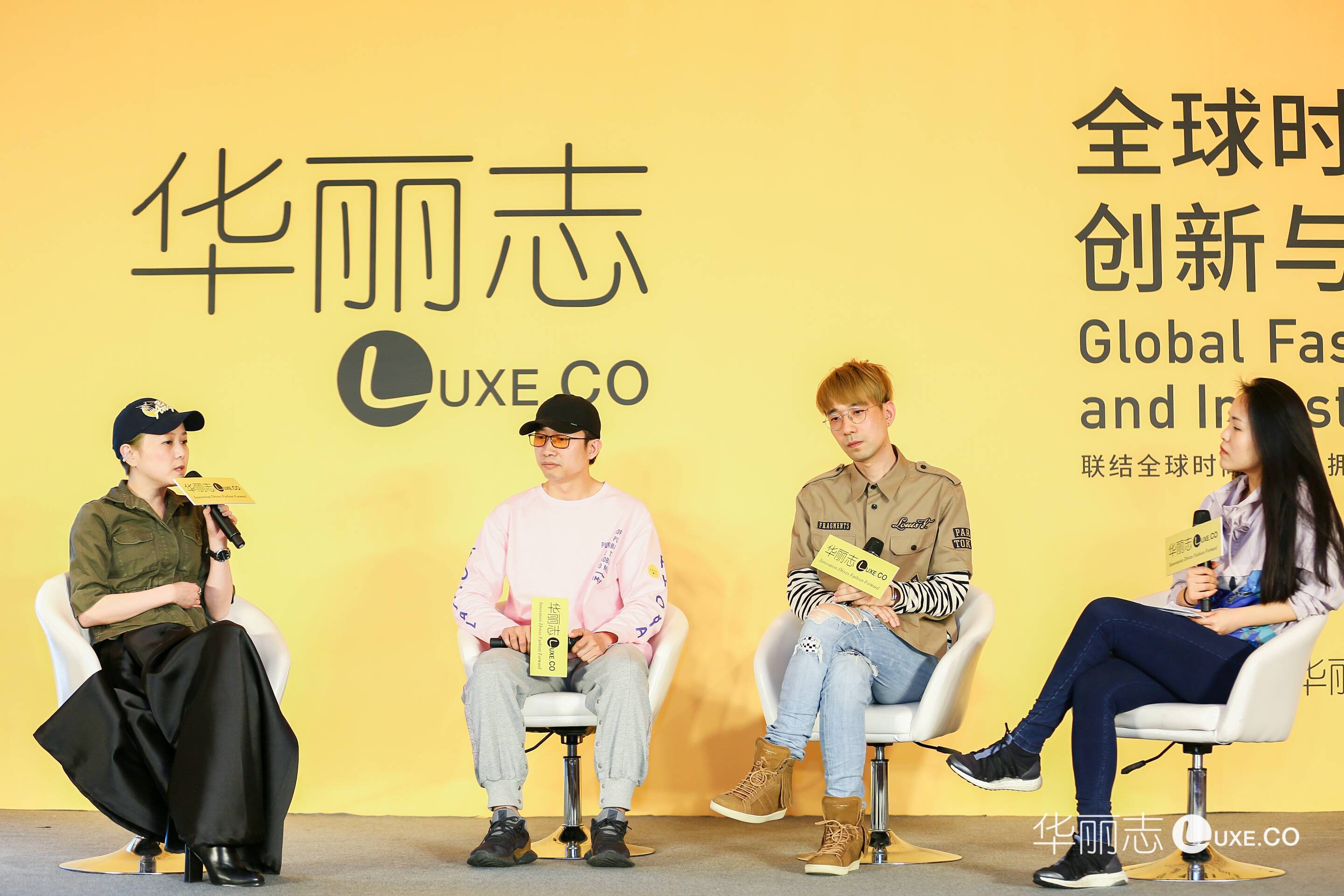 From Left to Right:
Maggie Zhou(周洁),Vice President,CMC Holdings
Tie Shou(铁手),Co-Founder INXX
Sam Ren,Founder,SMFK
Claire Shen(沈媛),Head of Research,Luxe.Co
"Fashion Entrepreneurs and Investment Opportunities in the Eyes of VC Investors"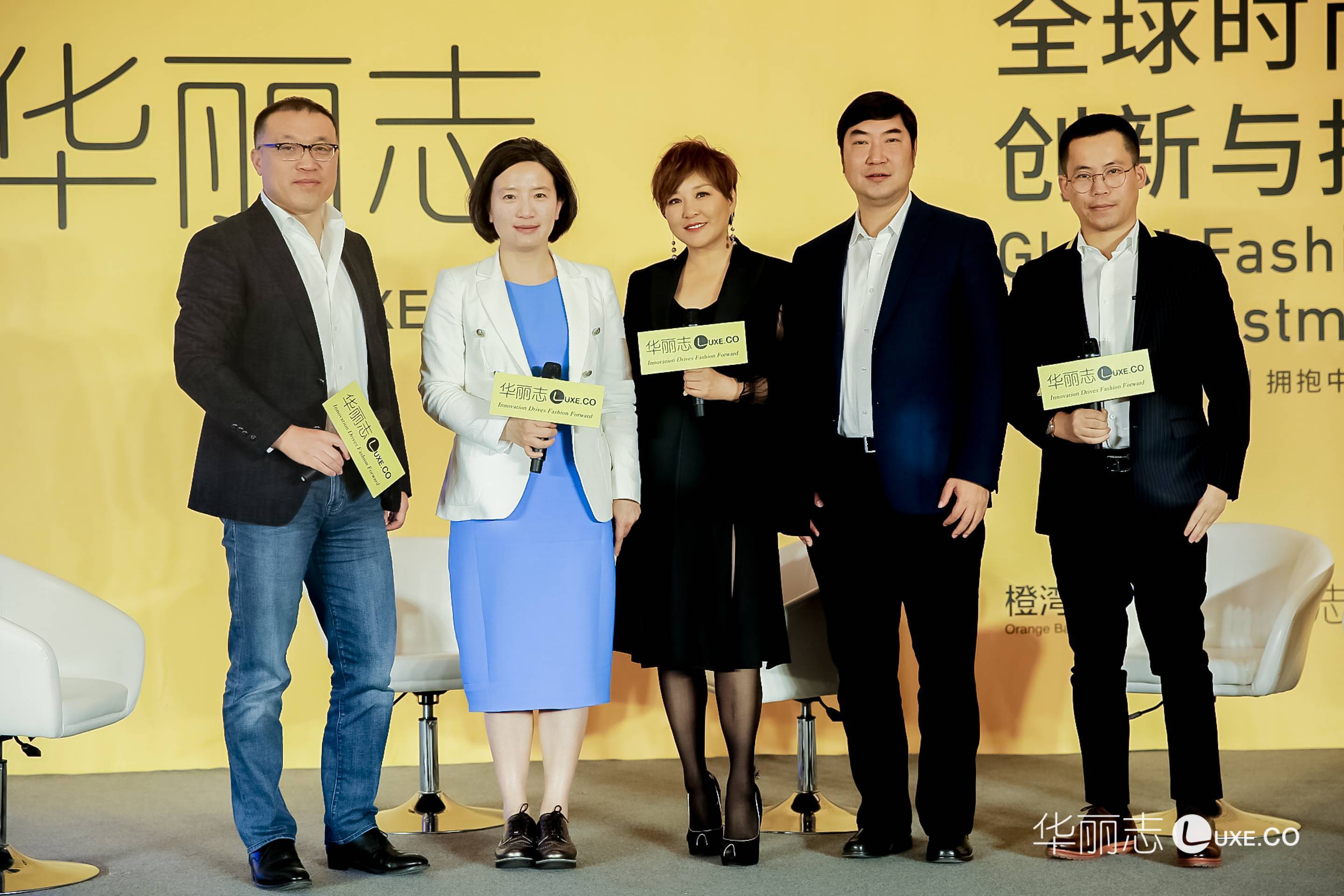 From Left to Right:
Yilong Zhang(张逸龙),Founding Partner,HongDao Capital
Alicia Yu(余燕),Founder of Luxe.Co&President of Orange Bay University
Jing Li(李静),Founding Partner, Xing Venture Capital
Ying Zhang(张鹰),Partner, Sinovation Ventures
Feng Chen(陈峰),President,Black Ants Group
"New Ecology of Fashion Entrepreneurship"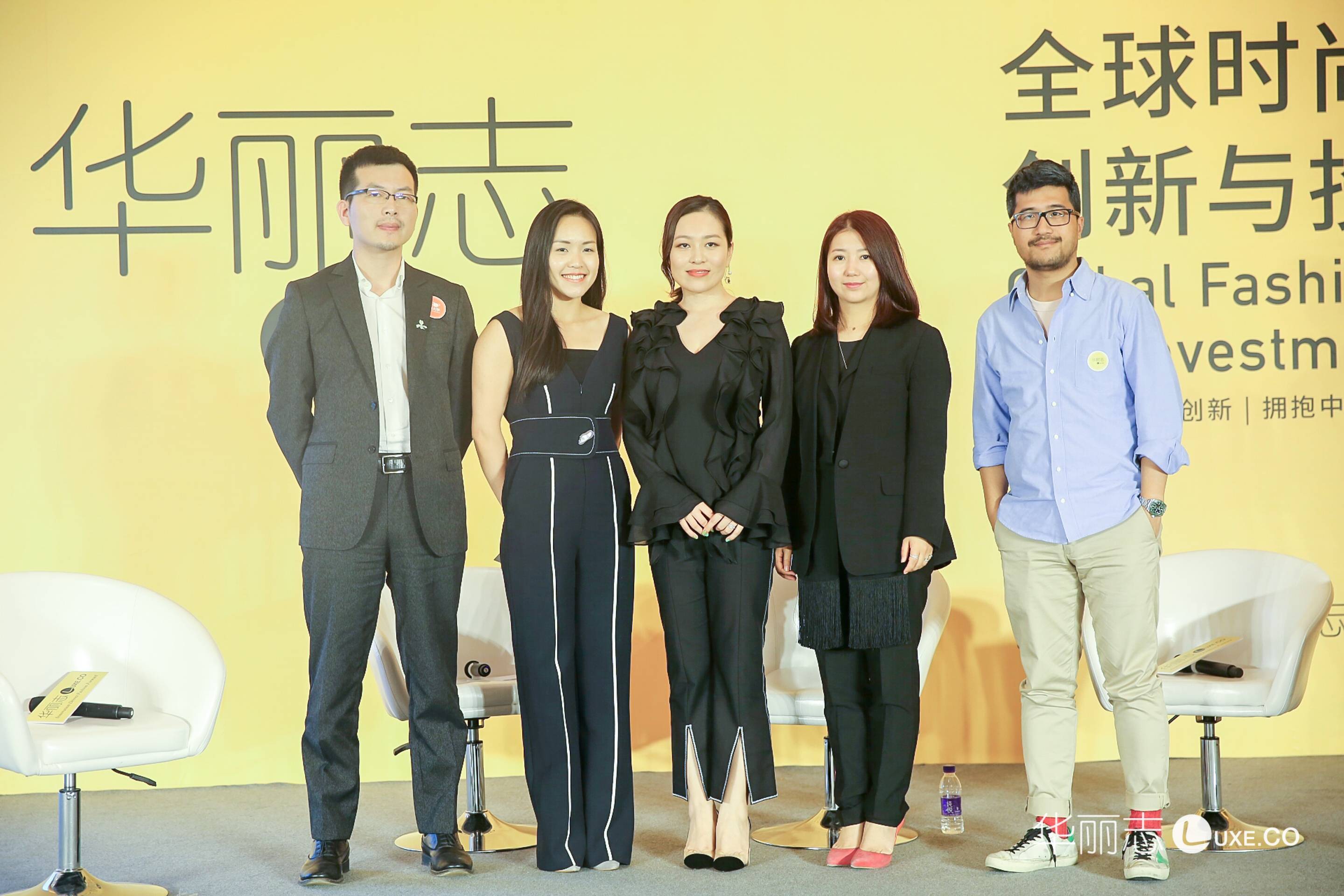 From Left to Right:
Jun Xu(徐军),Founder,Meiweirensheng
Claire Shen(沈媛),Head of Research,Luxe.Co
Mengyuan Liu(刘梦媛),Founder,YCloset
Yuxuan Leng(冷雨璇),CEO,Cosmo Love
Ming Yan(严明),Founder,LOOK
"Technology Empowers Fashion"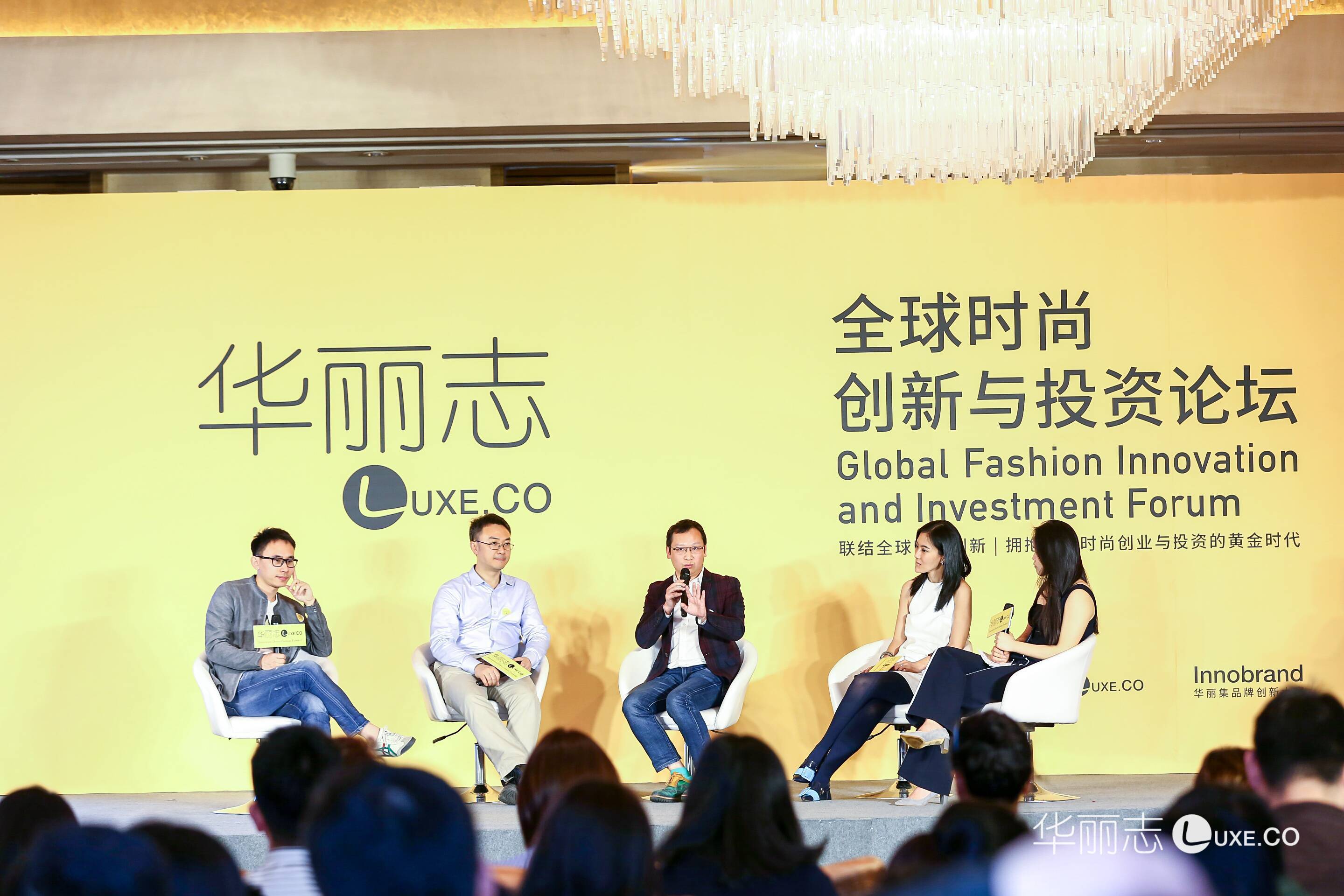 From Left to Right:
Xi Chen(陈曦),CEO,CHAMPZEE
Xiaoqu Luo(罗小渠),Co-Founder&CEO,Cardinal Operations
Chen Liu(刘郴),Founder,Linxtex
Hong Wu(吴宏),Director of Strategy,XGIMI
Claire Shen(沈媛),Head of Research,Luxe.Co
"How to Invest in Emerging Designer Brands and Related Industry Chain"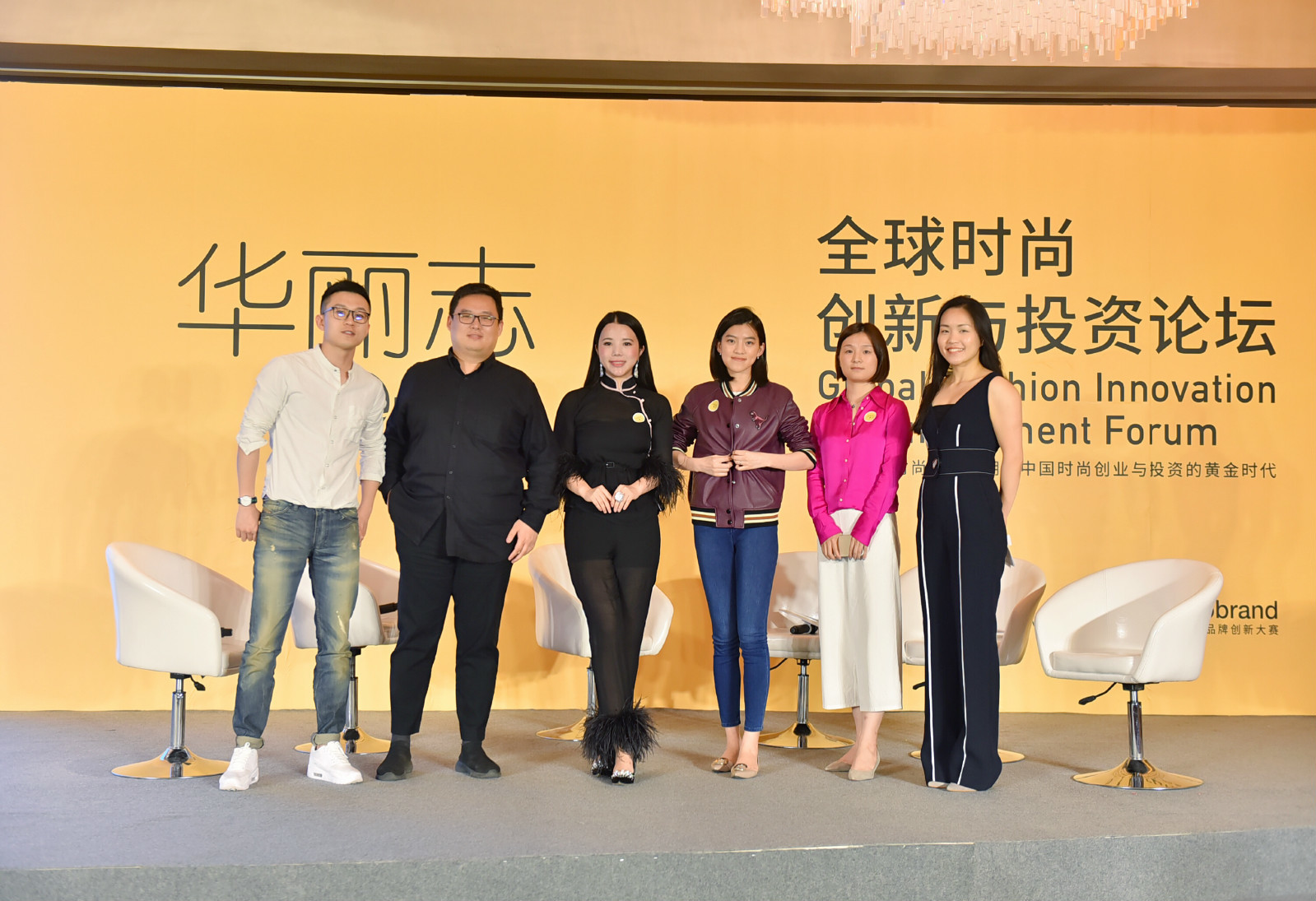 From Left to Right:
Xin Wang(王鑫),Investment Director,IDG Capital
Ge Jin(金戈),Investment Director,Telescope Investment
Wanwan Yu(余晚晚),Founder&CEO,Yu Holdings
Lulu Sun(孙璐璐),Investment Manager,Zhen Fund
Xin Chang(常欣),VP,QF Capital
Claire Shen(沈媛),Head of Research,Luxe.Co
 "Path to Growth for China Designer Brands"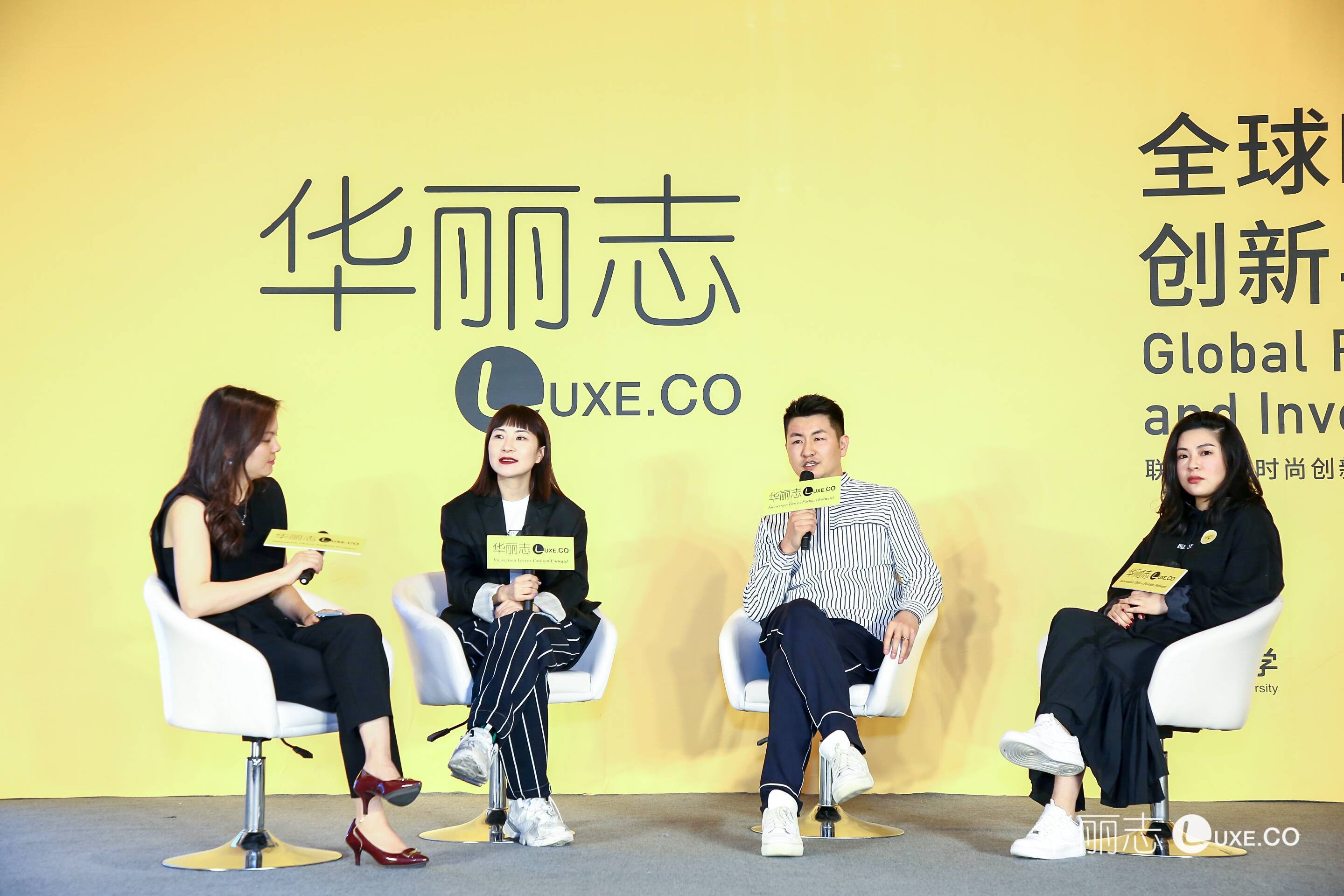 From Left to Right:
Elisa Wang(王琼),Head of Fashion,Luxe.Co
Zi Yang(杨子),Founder ANNAKIKI
Xinglong Lv(吕星龙),Partner YE'SbyYESIR
Xiaojun Zhuang(庄晓君),Co-Founder IMMI
Fashion Investment: China Forces on the Rise
According to Luxe.Co's proprietary data of investments in the greater fashion area in 2017:
Overseas,there were 236 equity investment cases involving 9.1 billion U.S. dollars;293 cases M&A cases involving 124.4 billion US dollars,both greater than 2016, of which "luxury and fashion brand" is the most active sector.
In China,there were 272 equity investment cases involving 11.6 billion CNY(= U.S. 1.8 billion dollars),still small by scale but investments in fashion brand are clearly on the rise.
Chinese capital is becoming more and more connected with the global fashion industry:
Fosun International acquired controlling stake in Raffaele Caruso, the Italian luxury menswear brand in November 2017. In the first quarter of 2018, Fosun also acquired the majority stake in French heritage luxury brand Lanvin, and controlled Austrian luxury innerwear brand Wolford with 55 million euros. In February 2018, Shandong Ruyi acquired the controlling stake in Swiss luxury brand, Bally. Ruyi also acquired the apparel & advanced textiles business of Invista (incl. Lycra® ) and British luxury brand Aquascutum. In 2017, Septwolves acquired the China IP and distribution rights of Karl Lagerfeld brand with 320 million CNY, targeting the fast growing entry-luxury fashion market.
"Fashion is borderless. Previously, American and European investors are the main players in the investment of luxury and fashion brands. There will be more and more Chinese investors active in this field," Ms. Alicia Yu (余燕) ,founder of Luxe.Co said, "We have seen many premium western brands still full of energy after more than a hundred years. Their long-lasting success proved that, given solid cultural legacy, unique DNA,sound corporate governance and operation system, as well as continuous innovation,premium brands can be truly evergreen. The future growth momentum of global brands mostly lies in China. Also, we shall witness more and more great brands coming out of China."
Fashion Entrepreneurship: propelled by innovation and capital
In the past few years, a great number of emerging designer brands and digital-first fashion and lifestyle brands have emerged and gradually matured in the China market. Meanwhile, capital is getting closer with fashion start-ups.
For example, from 2017 till now, the internet underwear brand "NEIWAI (内外)" has completed 70 million yuan Series B financing and 60 million yuan Series B+ financing; The internet entry-luxury women's shoe brand 73 Hours has completed tens of millions of yuan Series A+ financing; menswear designer brand incubator Magmod (名堂) has received financing from many well-known investment institutions, such as IDG Capital, Sinovation Ventures, Cathay Capital and so on.
"In the fashion industry, the vital role of entrepreneurs can never be overstated. More and more outstanding entrepreneurs have crossed over from different fields to the fashion industry, becoming the major driving forces for the continued innovation of the industry," Ms. Alicia Yu(余燕)said, "Firmly believing in the power of  innovation and entrepreneurship in fashion industry, Luxe.Co is positioned as the major broadcaster, catalyst and leader to inject greater global vision, innovative thinking and entrepreneurial spirit into the industry."
Luxe.Co has hosted InnoBrand competition annually since 2015, providing a discovery and development platform for emerging fashion and lifestyle brands. So far, the competition has attracted 324 start-ups from China and overseas, among which nearly 30% have successfully secured financing from VC funds.
Luxe.Co founded Orange Bay University in March 2017. As the innovative and disruptive fashion business school in the world, Orange Bay University has pioneered the integration of world-class business education with the most cutting-edge entrepreneurial training,focusing on luxury、fashion and lifestyle industries, aiming to nurture entrepreneurs and leaders in such fields.
In 2018, Luxe.Co will launch Luxe.Co Global in overseas market and build up the English version of Luxe.Co. In addition, Luxe.Co will take the global forum to  Milan, London, New York and beyond.
"We have always believed that China investors and entrepreneurs will increasingly ride the wave of the times and to the peak eventually," Alicia Yu said, "With our open platform dedicated to China and global fashion industry,Luxe.Co will continue to connect, communicate, inspire and integrate. We will introduce the world's best fashion companies to Chinese elite readers and showcase the power of China fashion forces to the world."
---
About Luxe.Co
Luxe.CO is China's leading business media for luxury, fashion and lifestyle, with special attention to the intersection of fashion, finance and technology. Our media properties include Chinese and English website ( luxe.co ; en.luxe.co), android and IOS app (华丽志) as well as periodical print version. Our proprietary contents are reaching a much broader audience through our social media accounts (WeChat & WeiBo) and major 3rd party media platforms.
Over the past five years, Luxe.CO has been firmly established as the most trustworthy media brand and go-to source for millions of entrepreneurs, investors, professionals, opinion leaders and high-end consumers with the latest and well-curated news and analysis on the brand development, venture investment, merger & acquisition and technological innovations of global luxury, fashion and lifestyle brands. Also, our app and website constitute a very user-friendly database for in-depth brand knowledge, fashion finance transactions and industry research papers.
Leveraging on our profound industry knowledge, professional research team, extensive industry and finance network, we also provide in-depth research and consulting services to global brands who are entering China or hope to accelerate growth in this most promising market, helping them to fine-tune China strategy and identify best local partners.
From 2015 onwards, we have been hosting Luxe.Co Global Fashion Investment Forum annually-one of its kind in China, with over 1000 entrepreneurs, investors, executives, startup founders, designers and KOLs participated so far.
*for cooperation please email: contact@hualizhi.com