Luxe.Co has launched "Luxe.Co China Investment Weekly" since 2016, reporting weekly updates on investment and financing in the China fashion and lifestyle industries. The updates cover fashion, beauty care, food and dining, sports and fitness, hotel and travel, household products, culture and creativity, and other related fields.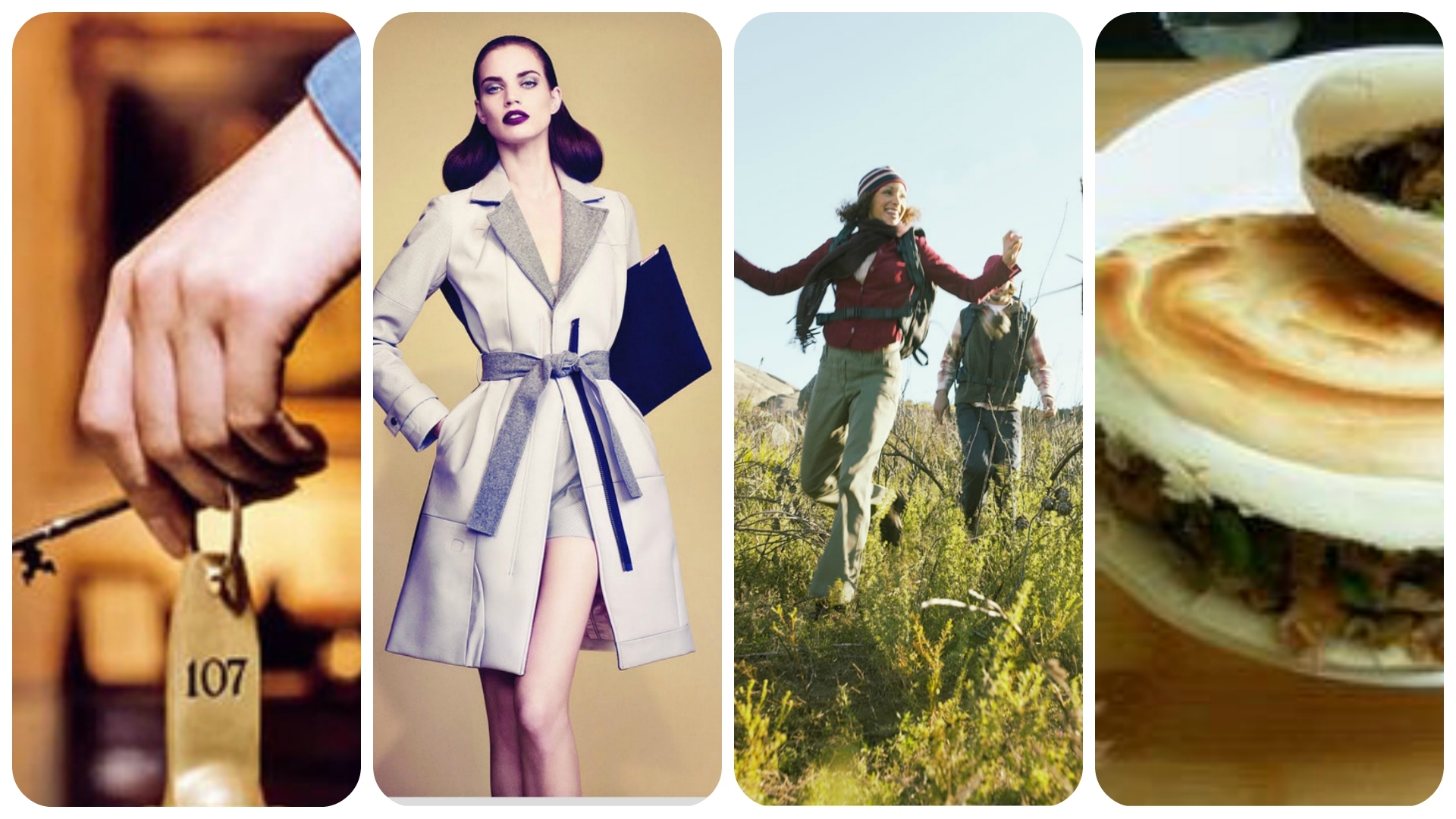 Fashion Brands
Fashion eyewear platform M.Y.D raised 20-million-yuan angel-round financing
Eyewear brand incubation platform M.Y.D announced on April 6th that they raised 20-million-yuan angel-round financing. The investor information was not disclosed. Currently M.Y.D has collaborated with celebrities, such as Jackie Chan, Bingbing Fan and Dongtian Li (Founder of Dongtian Styling) , and launched three brands respectively, Jackie Chan, Fan'er and Dongtian & Maggie. Dongtian & Maggie was established in 2013, with two direct-managed stores and products priced at around 1500 yuan. Jackie Chan was established in 2015, featuring high-end men's eyewear with a price range from 1800 to 2000 yuan. Fan'er was established in 2015, targeting young fashion female consumer groups, with four collections (Lolita collection, Punk Collection, Muse Collection and Street Collection) and products priced at around 1000 yuan.
Fashion E-Commerce Platform
Cross-border e-commerce platform ShopShops(哪逛)raised 6.1 million US dollars in seed financing
Cross-border e-commerce interactive shopping platform ShopShops announced on April 5th that they raised 6.1 million US dollars in seed financing, including 3.1 million US dollars led by Forerunner Ventures and 3 million US dollar add-on financing led by Union Square Ventures. Platform anchors provide live casting from offline stores in North America. Platform users can log-in and view these live castings. Anchors try on products and provide comments and feedback for users. When users find suitable products, they can place orders through the platform. ShopShops' cooperation stores include luxury brands, designers brands and new brands, such as Rag & Bone, Jill Stuart, Spanx, Opening Ceremony, The Webster, Everlane, C.O. Bigelow and so on. ShopShops was the runner-up of Luxe.Co InnoBrand competition (New York) in 2017.
Food and Dining
Dining brand BAMAN (霸蛮) raised tens of millions of yuan in Series B financing
The beef rice noodle restaurant brand Funiutang (伏牛堂) announced on April 6th that they raised tens of millions of yuan in Series B financing. The financing arrangement was led by Senma Investments and followed by Share Capital, with an estimated post-financing value of 500 million yuan. The brand also officially changed the brand name to Baman. Previously Baman raised 17 million yuan from Share Capital in Series A+ financing in November 2015. The new round of financing will be mainly used on supply chain upgrades and offline store expansion. Baman was established in 2014, featuring beef rice noodle from Changde, Hunan. Starting from offline stores, Baman launched instant cooking series and entered online retail business. Currently Baman has 15 stores in Beijing and Tianjin.
Sports & Fitness
ALI SPORTS (阿里体育) acquired the fitness APP LEDONGLI (乐动力)
Ali Sports announced on April 3rd that they acquired Ledongli, the fitness APP. The detailed amount was not disclosed. Ledongli is a fitness APP which automatically record users' movements all day long, supporting the automatic identification and calorie calculation of aerobic exercises such as walking, jogging and cycling. In addition, the APP helps generate users' daily life track automatically. Ledongli has over 55 million users currently, covering jogging, fitness and weight-loss customer groups.
Culture and Creativity
Art e-commerce platform Modouyu (墨斗鱼) raised 10 million yuan in angel round financing
The affordable art e-commerce platform Modouyu announced on April 4th that they raised 10 million yuan from Zhongkehaofeikechuang Culture Group in angel-round financing. The financing will be mainly used on team expansion, marketing and strengthening B-end business. Previously Modouyu was a communication platform for amateur art enthusiasts. Since May 2017, Modouyu has operated art product e-commerce platform through website and WeChat official account, while retaining the art communication function. At present, 90% of the paintings on Modouyu price below 3000 yuan, with a repeated purchase rate of around 20%.
The above information is based on the company announcement and/or online news. Luxe.Co makes reasonable efforts to obtain reliable content from third parties. Luxe.Co does not guarantee the accuracy of or endorse the views or opinions given by any third-party content provider.
| Chinese reporter: Jiaqi Wang